You now know how to bake cakes in waffle bowls, and how to frost cakes like a pro, now you get a little peak into the sweetest mini tier cakes I ever did see! Not only am I obsessed with cake, but I'm obsessed with all things mini AND just about every photograph Katie Stoops takes. So this post is an explosion of things I love with these amazing mini cakes created for a wedding cake tasting by OCakes and photographed by Katie. What better away to celebrate my birthday today!? The cakes were decorated with locally sourced fresh herbs and fruit and I think a display like this would be gorgeous in place of a single cake at a wedding, engagement party or other event.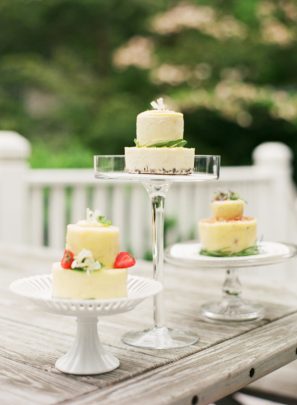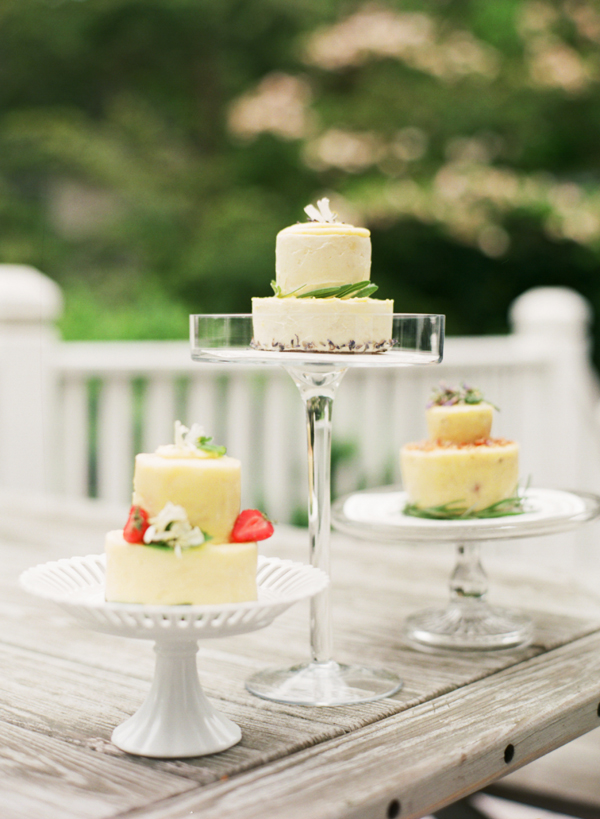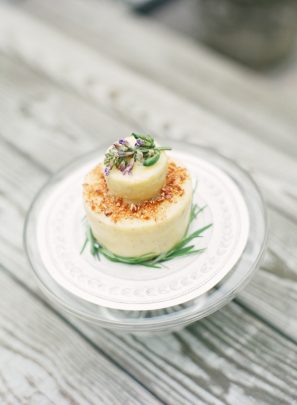 Did you know you can even buy a mini tiered cake pan!? I'm dying to get my hands on one and try making some mini cakes myself!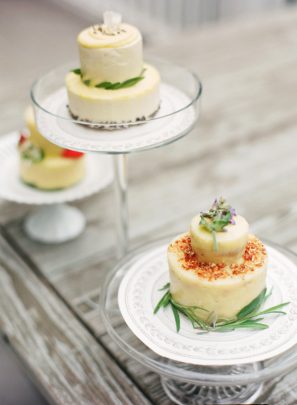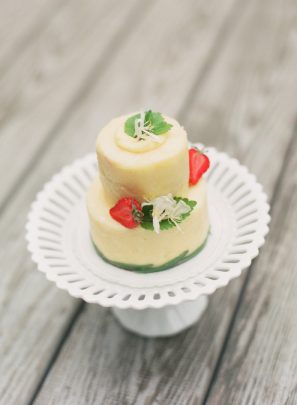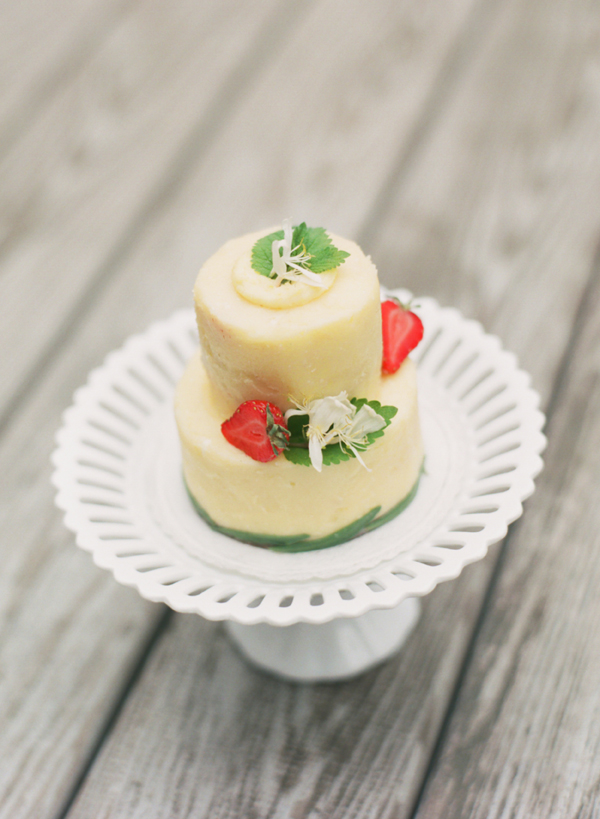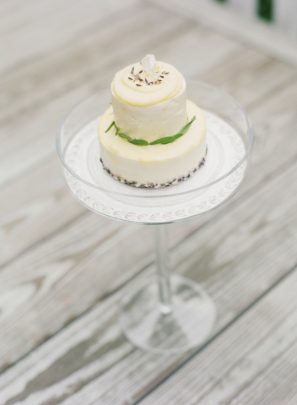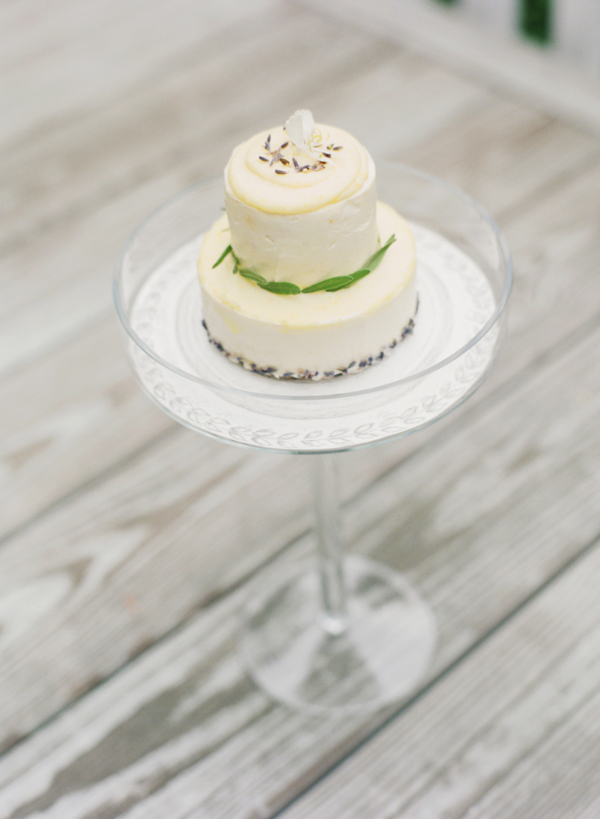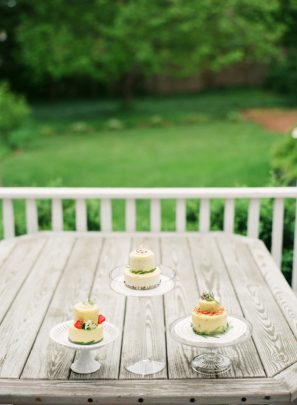 What herbs and fruit would you choose to decorate these mini cakes? I'm all about the strawberries, myself…
Crafting your own event details? The craft supply guide has all the supplies you'll need! Or perhaps you're looking for something handmade for your upcoming party? Head on over to the handmade vendor guide, too
It's Cake Week! Check out all the posts…
Neapolitan Cake Tasting Party Supply Guide
DIY Waffle Bowl Mini Cakes
Five Ways to Frost a Cake Like a Pro!