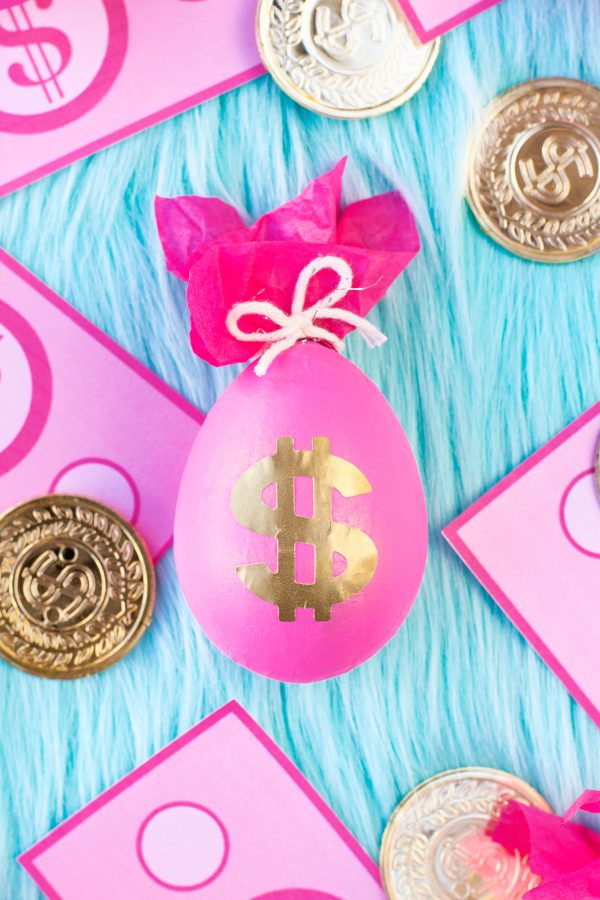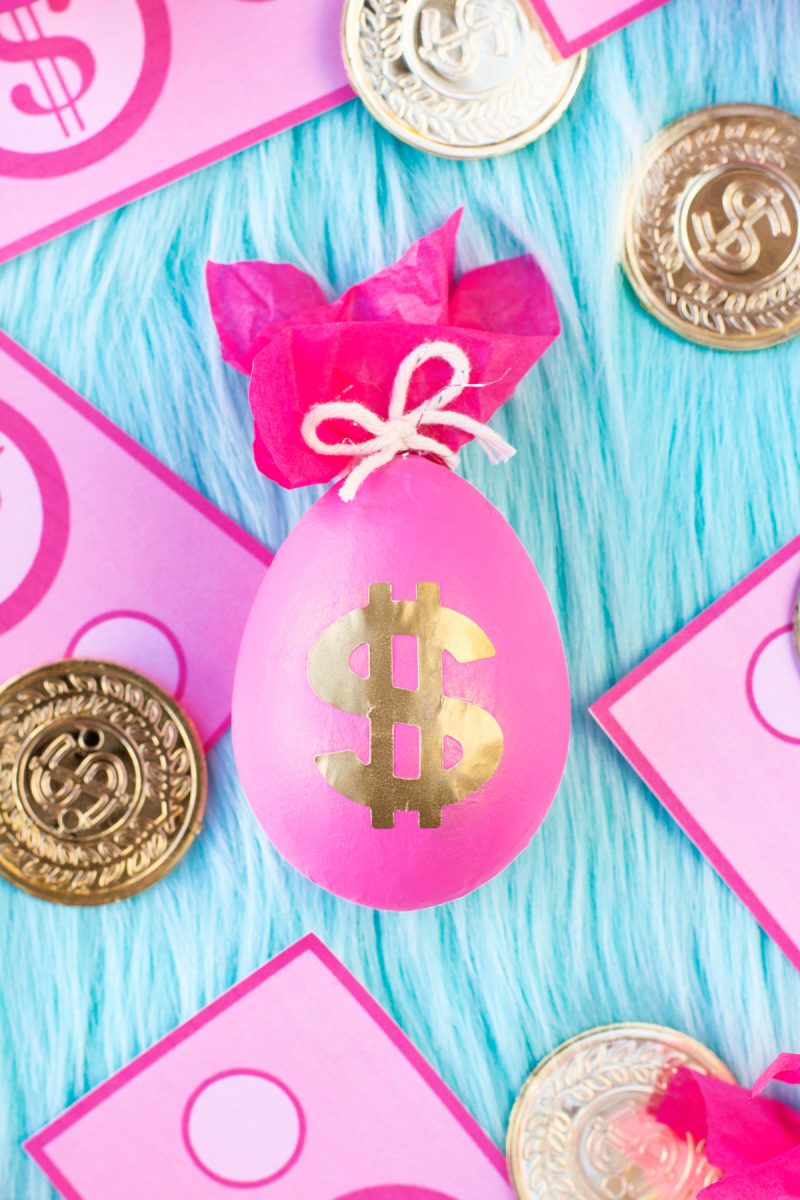 There's all this talk about golden eggs, but let's just get right to the point… Money Bag Easter Eggs. It's the only way to go, really. Hahaha! We came up with this idea when we were shooting our credit card clutch and the egg shape was just TOO perfect for a money bag, so we had to do it.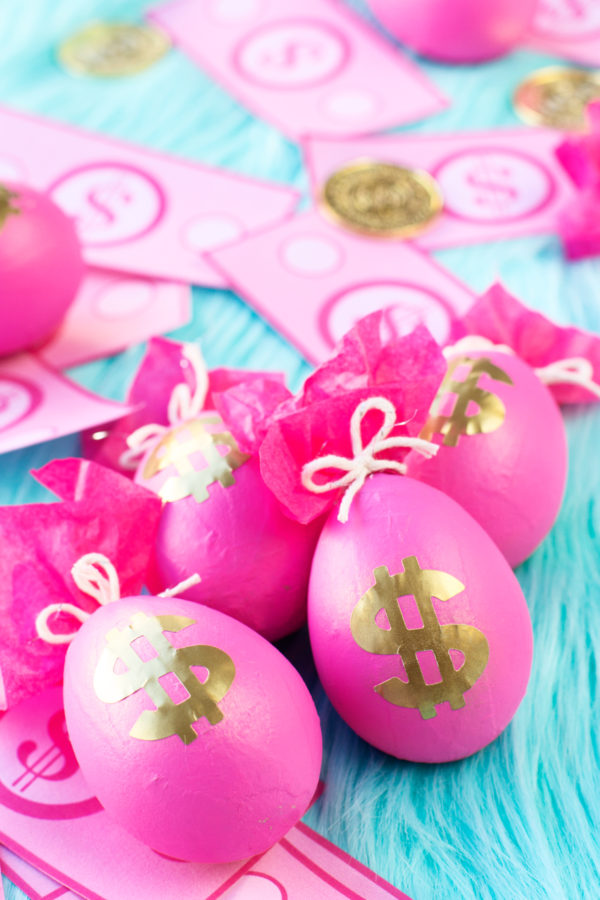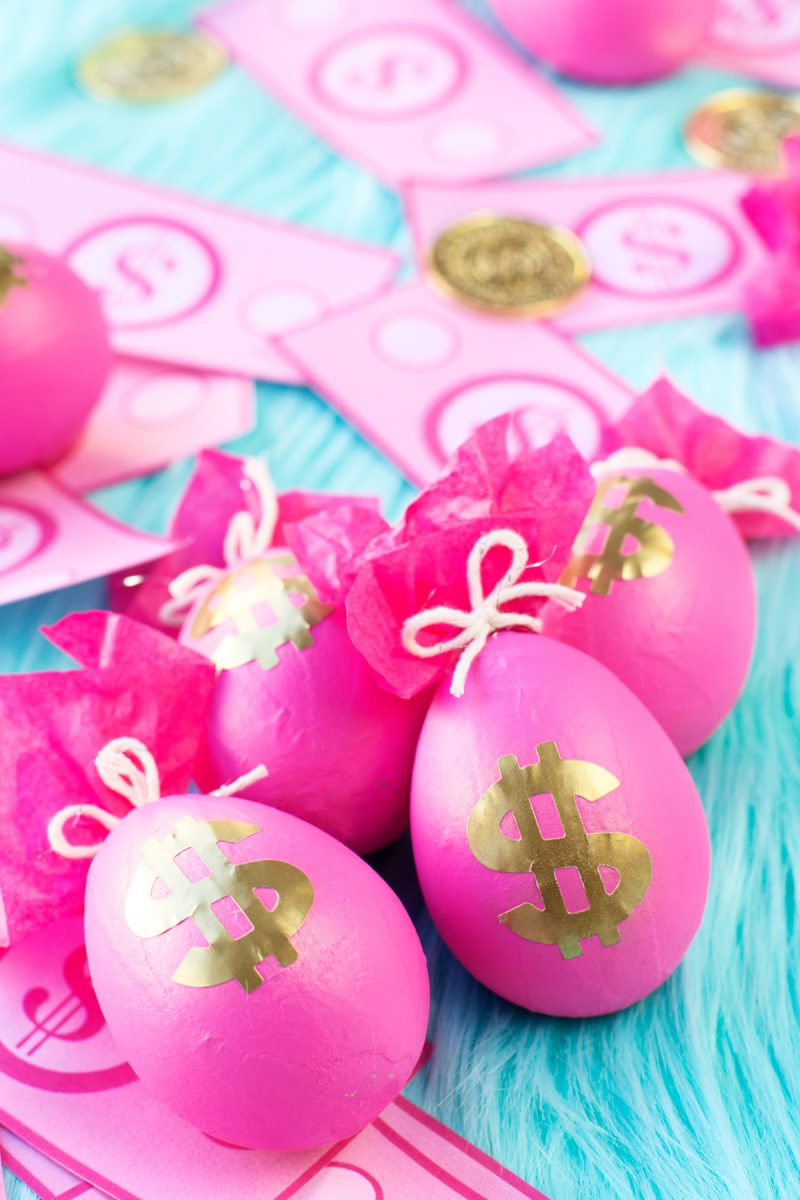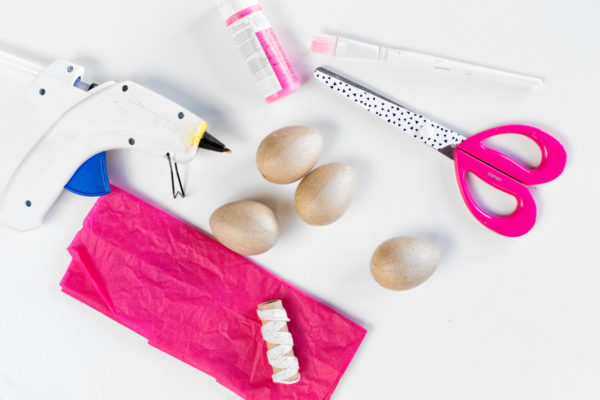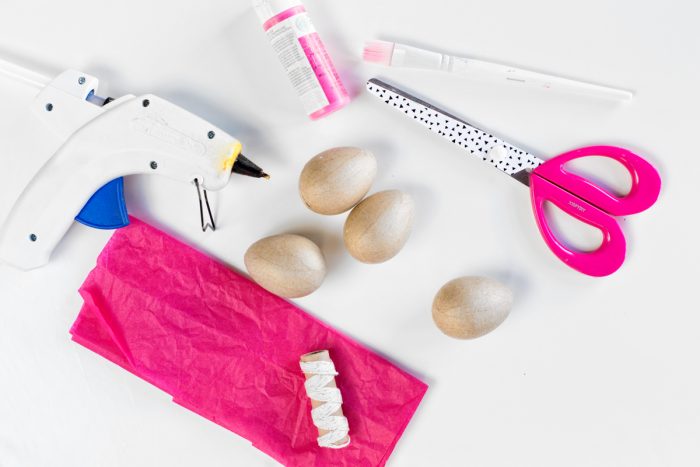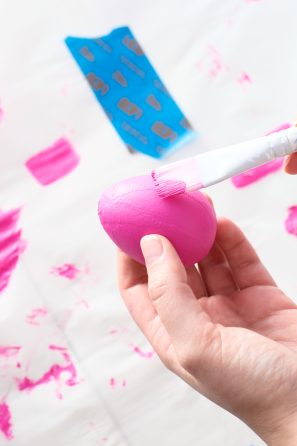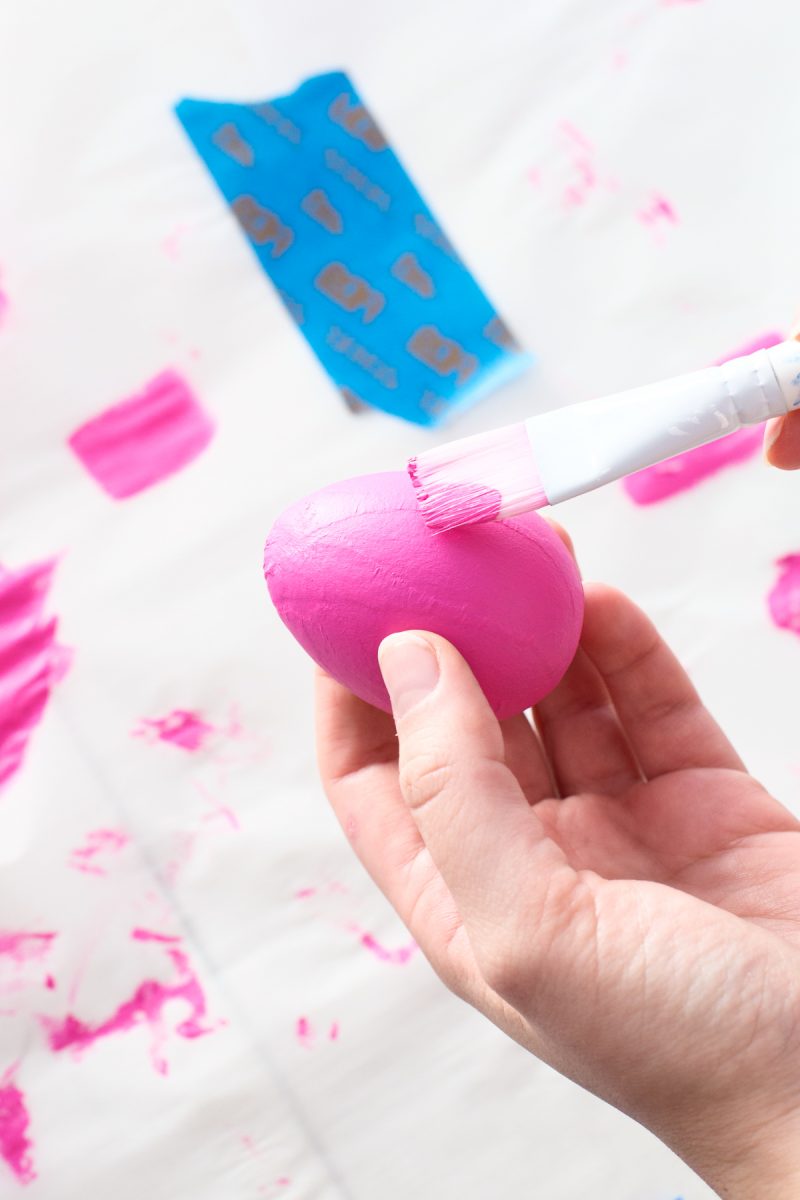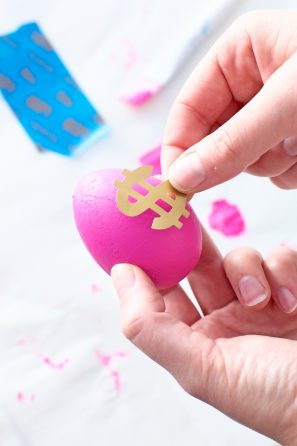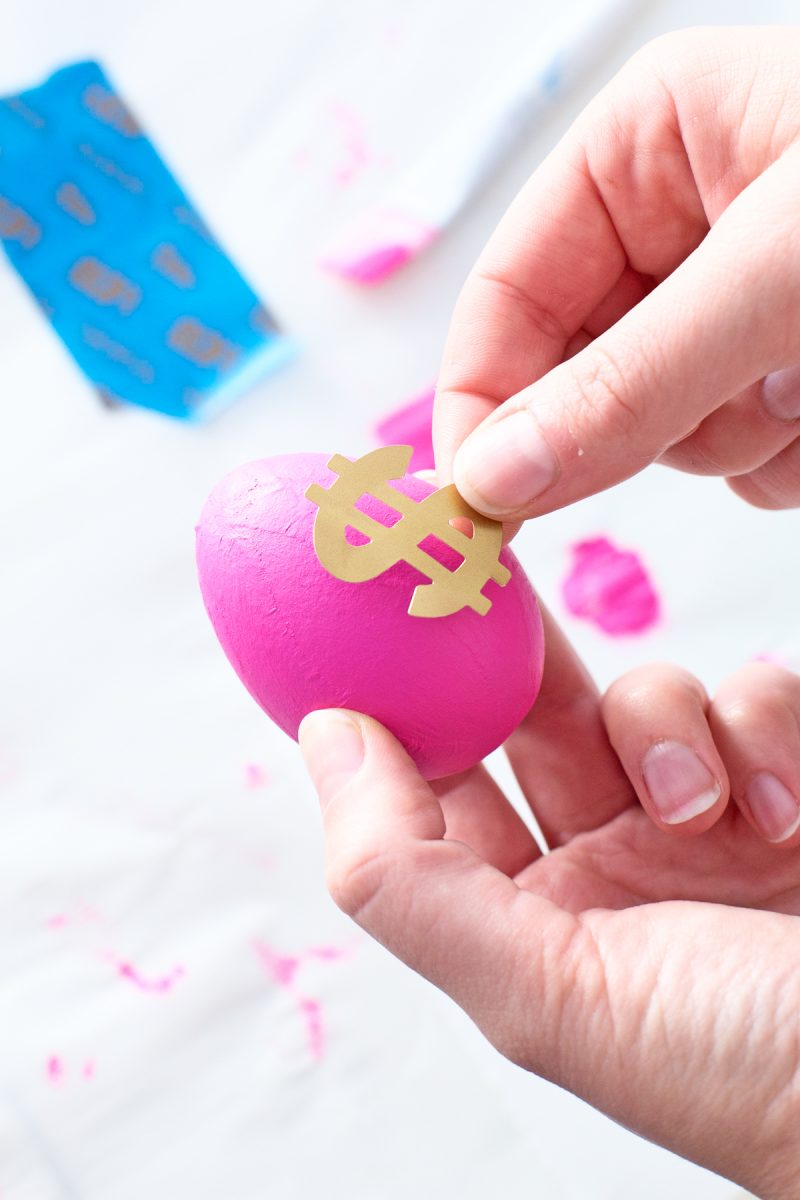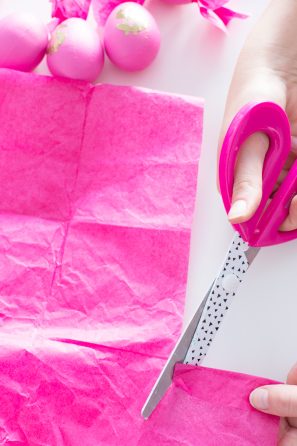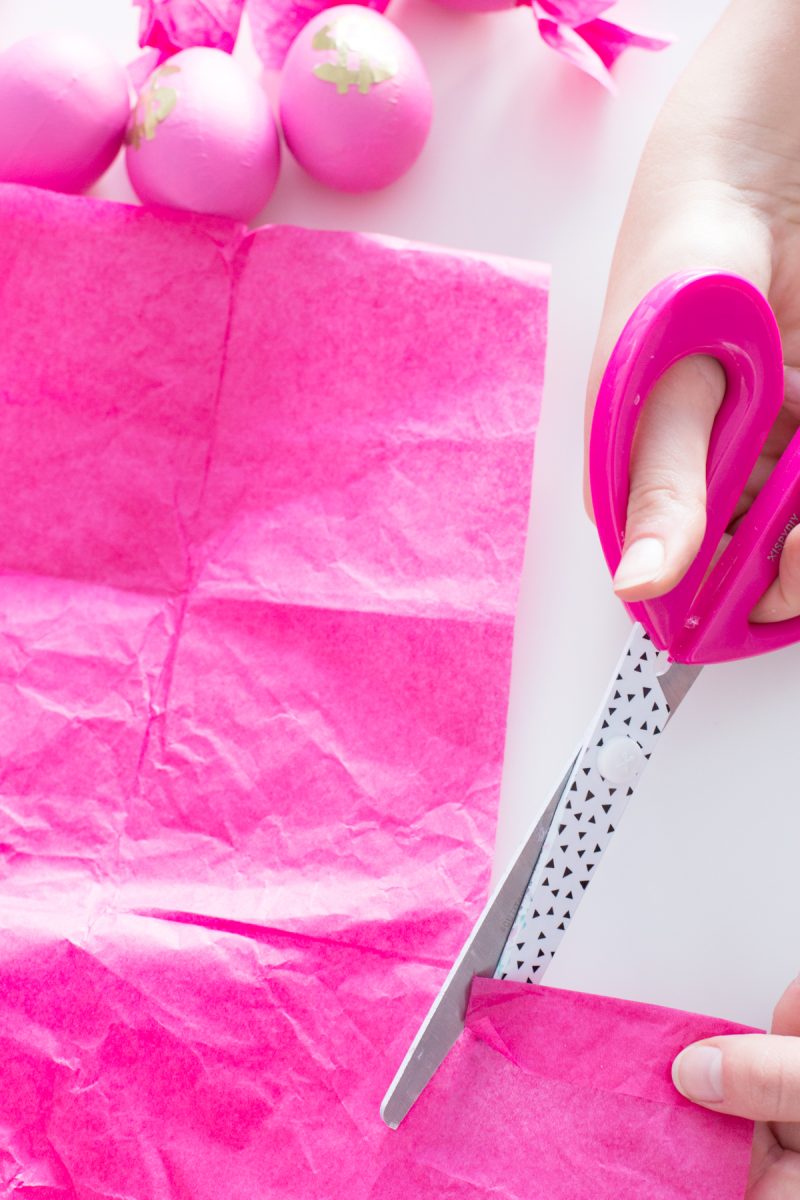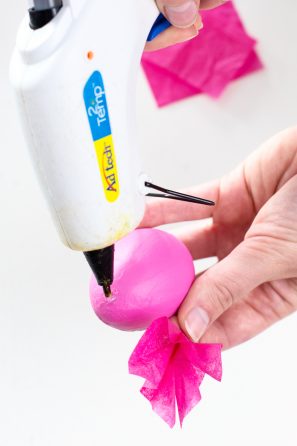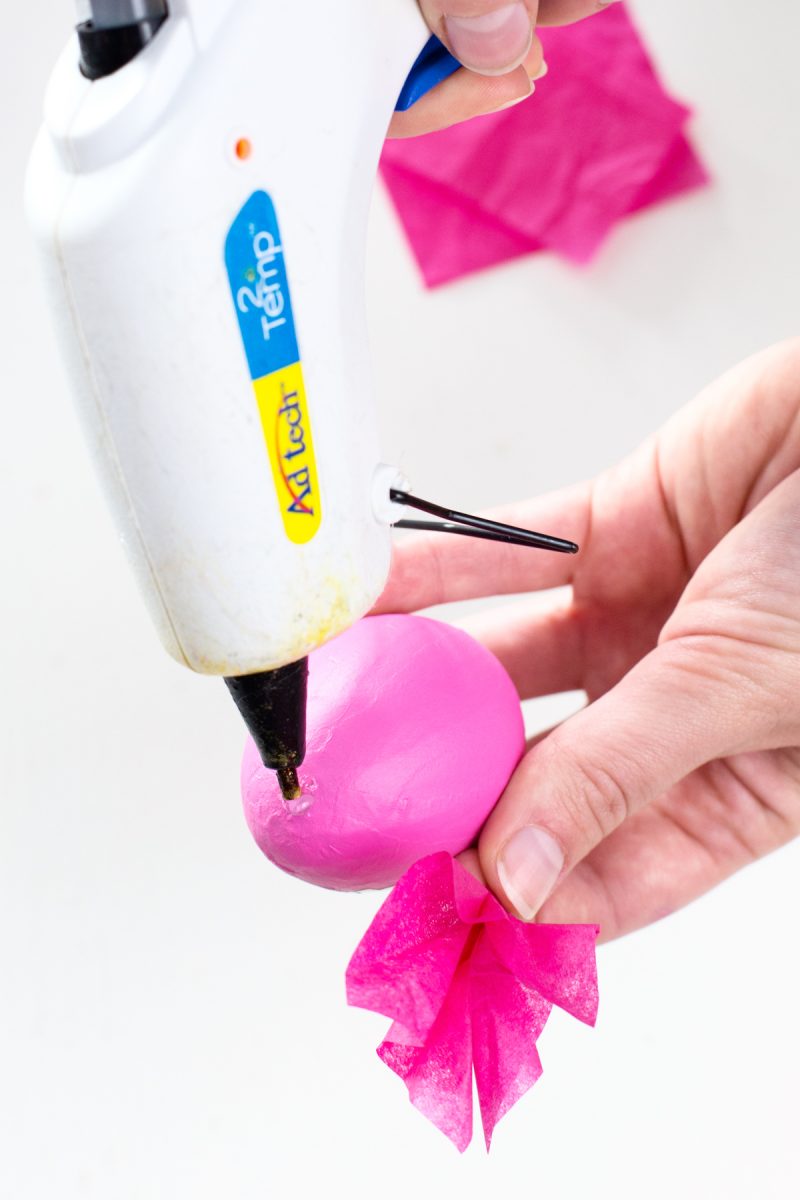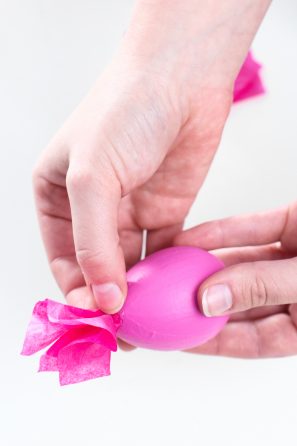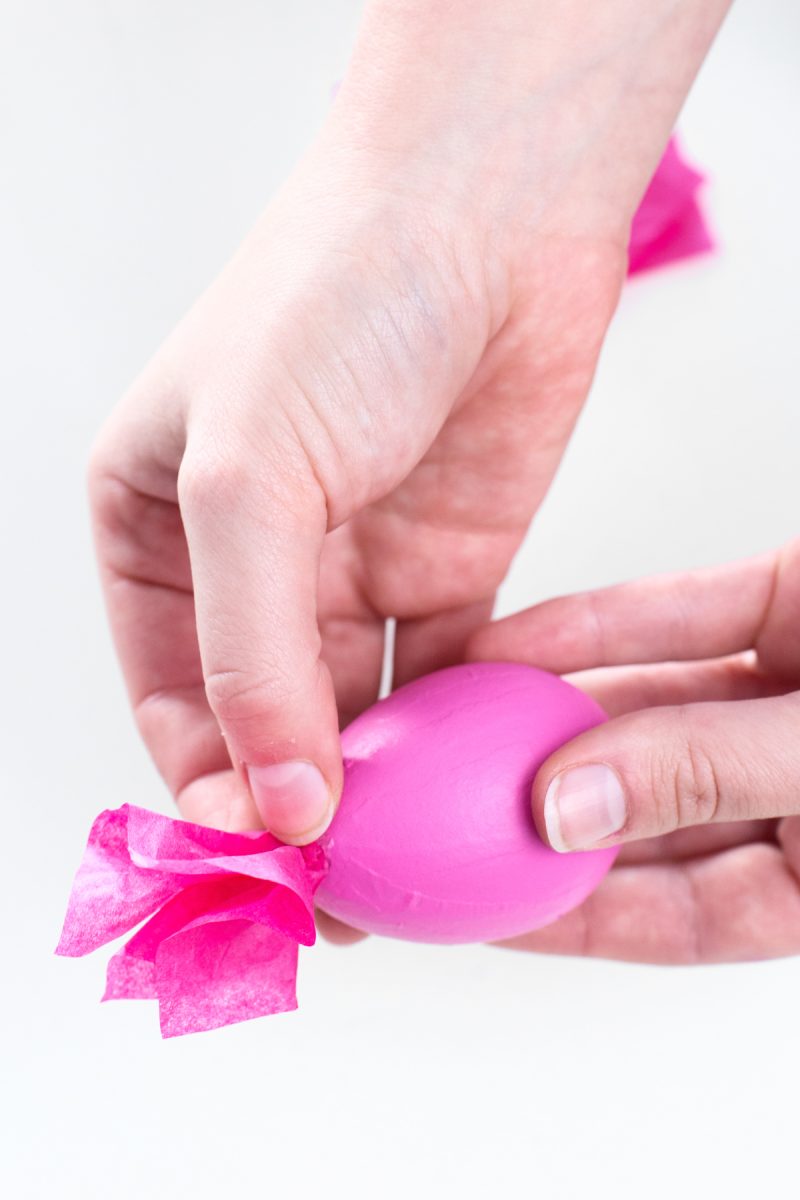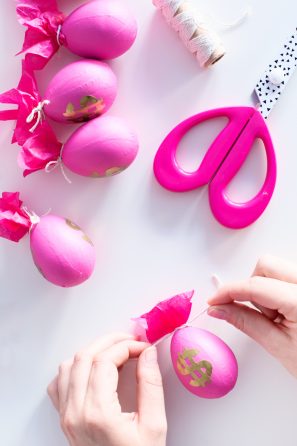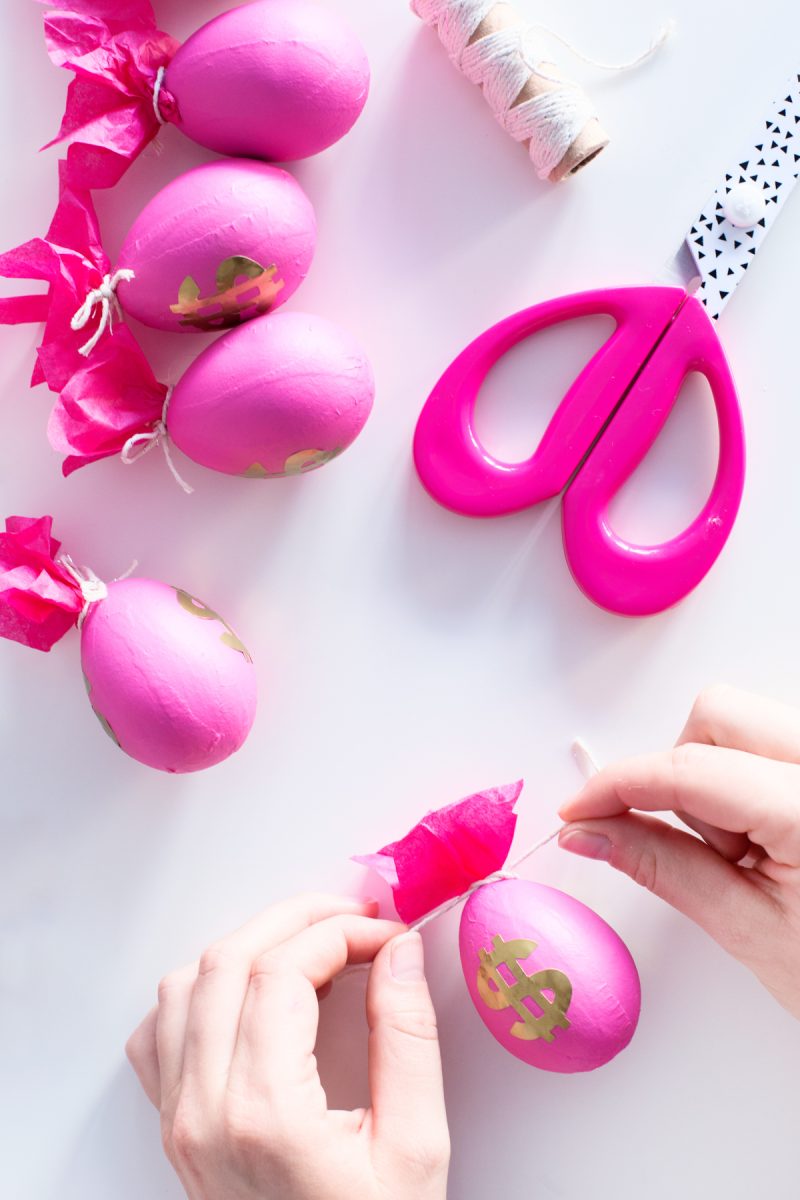 DIY Money Bag Easter Eggs
Total Time: One Hour (Plus dry time!)
Supplies
Eggs (I used these paper mache eggs, but you could use hollowed out or hardboiled real eggs!)
Pink Paint or Egg Dye (We used paint since our eggs were fake, if you're using real eggs, use dye!)
Dollar Sign Stickers
Pink Tissue Paper
Twine
Hot Glue Gun
Directions
1. Paint or dye your eggs pink and let dry.
2. Add a dollar sign sticker to each egg. If you don't want to buy stickers, you could also paint it on using gold paint!
3. Cut 3" squares of tissue paper, one for each egg.
4. Pinch the center of the tissue paper and hot glue it to the top of the egg.
5. Tie a small piece of twine around where the tissue hits the egg. Done!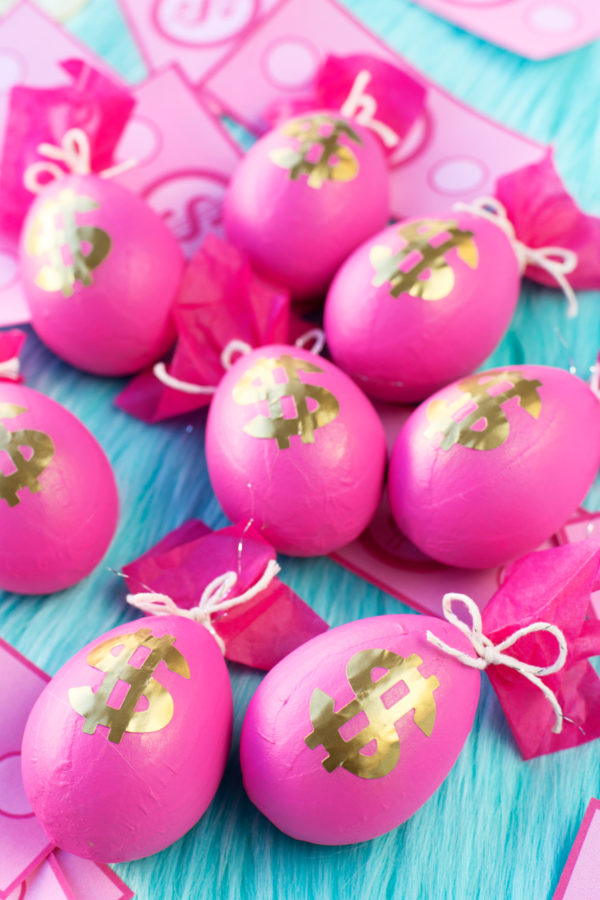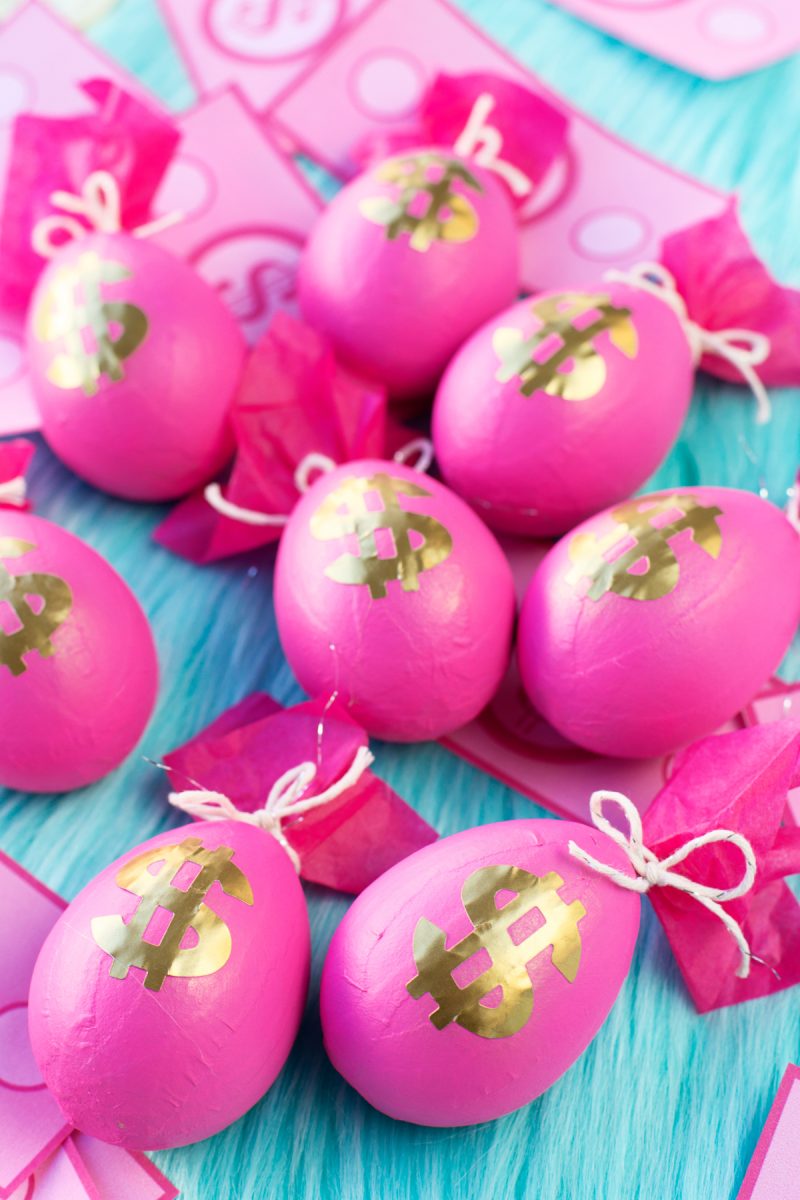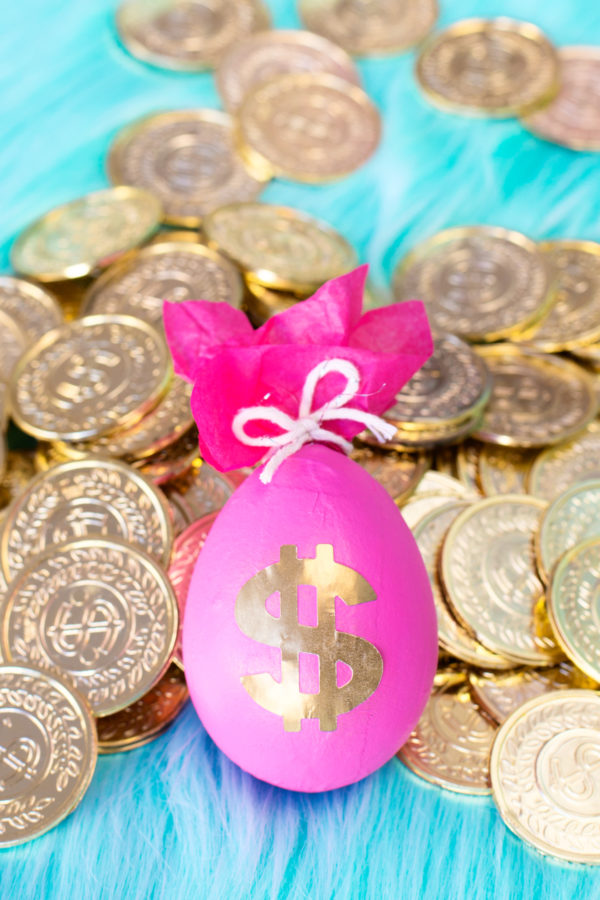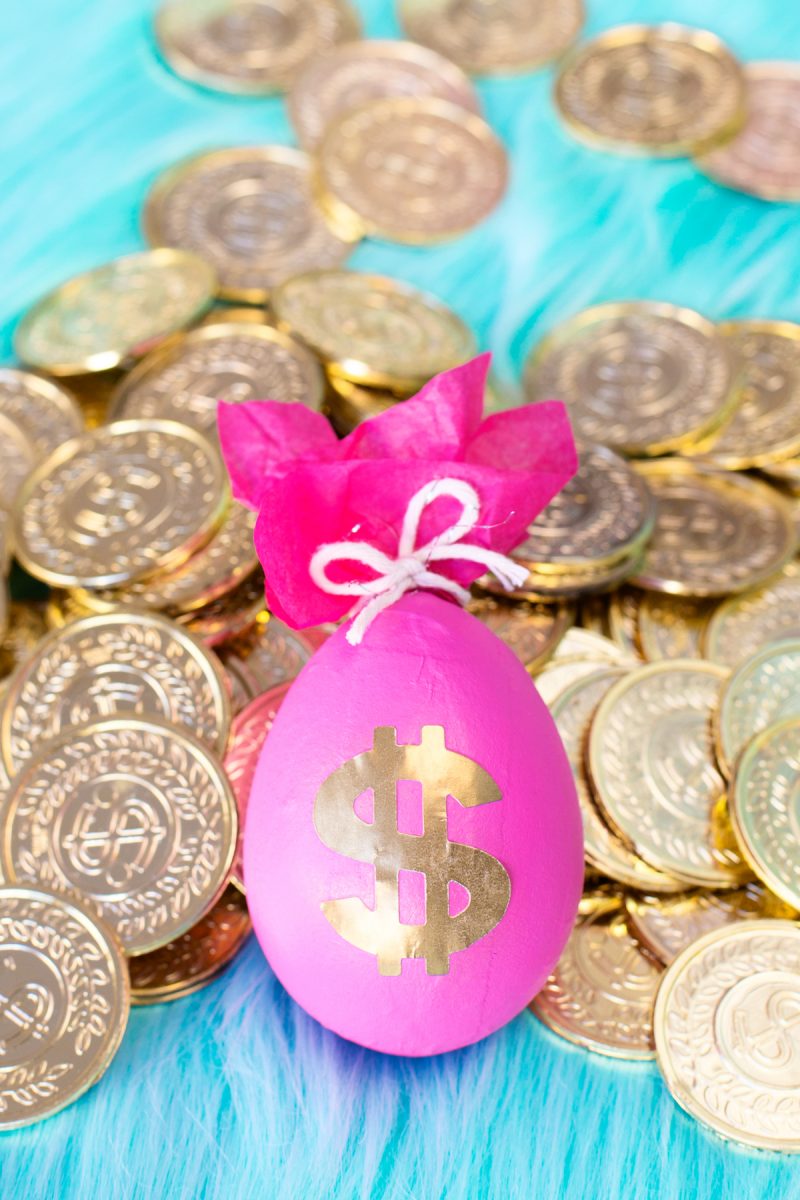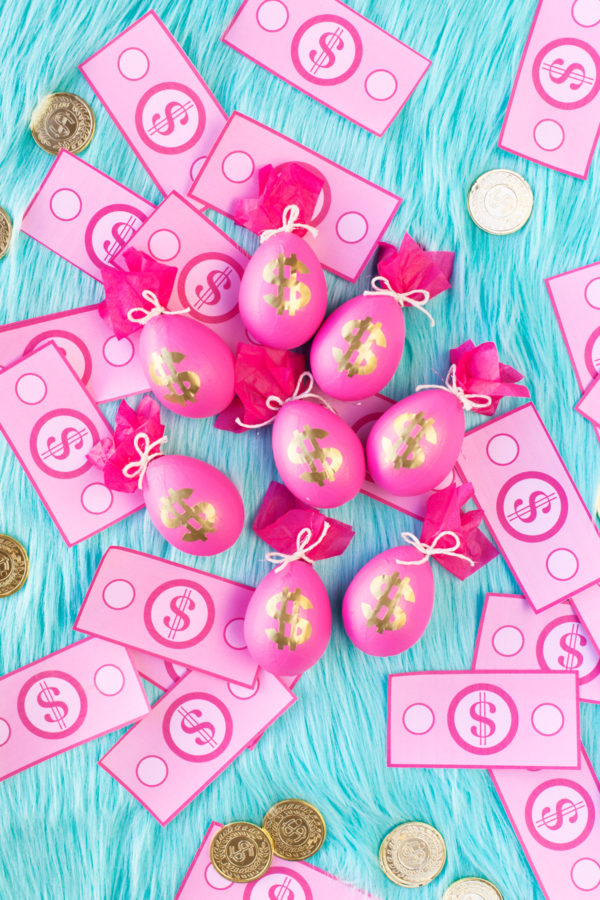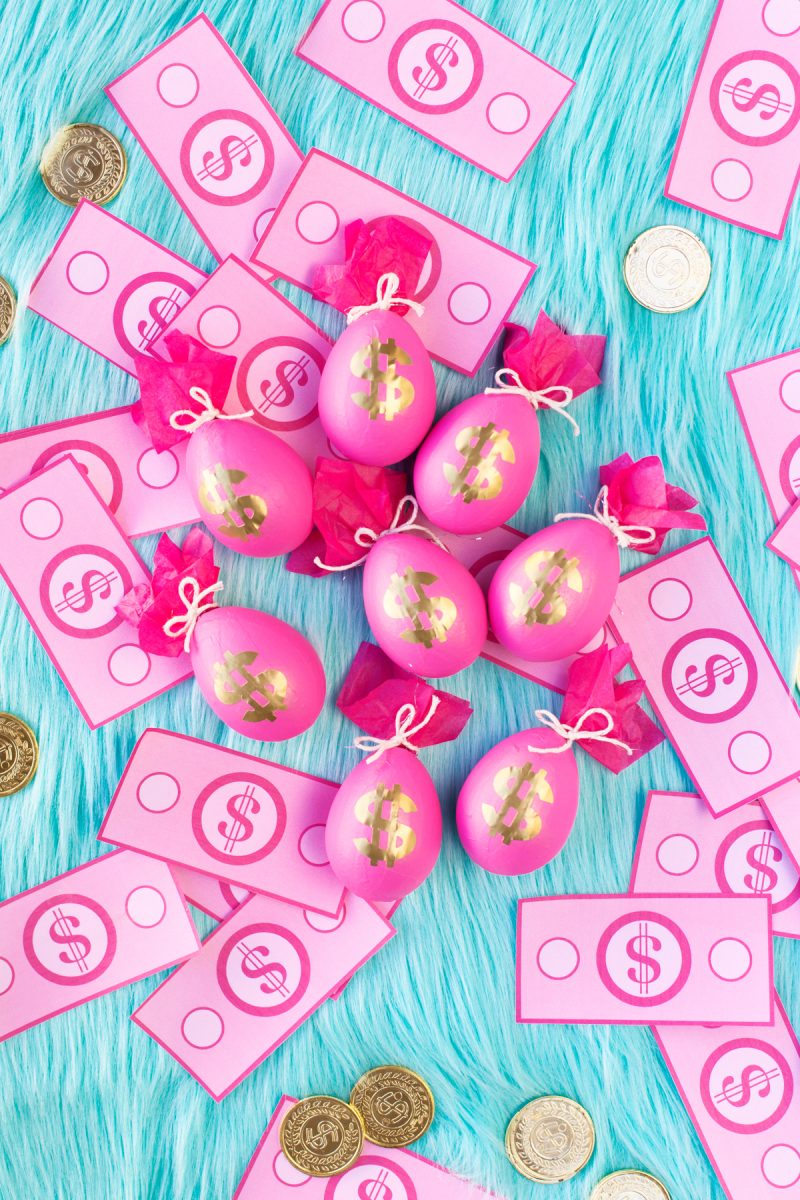 Photos by Jeff Mindell
I don't know about you but I always looked forward to the few eggs that were filed with quarters so, you can either actually find a way to fill these with money, or be really mean and just make your kids/friends think that. HA! Ok, don't really do that. 😉 Happy egg making!
p.s. DIY Broke Piggy Bank