I don't typically give money or gift cards for presents, but the birthday gift I got for my friend Lauren on the opposite coast required a little something. You see, I got her Fred. And Fred could really use a little spray paint because, well, we love a good pop of color. Since shipping spray paint isn't exactly an ideal situation, I sent a little money along so she could pick out a color of her own. I decided to craft my own little money holder card using a simple envelope and, yes, another pop of color! This is perfect for birthday gifts or belated graduation presents. Keep reading for this incredibly easy DIY!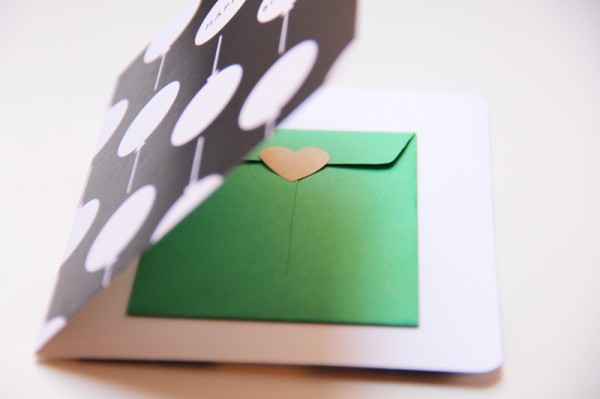 Isn't this green color just fab? Lauren happened to recently paint her dining chairs this color, and I painted my dining table legs the same. Win.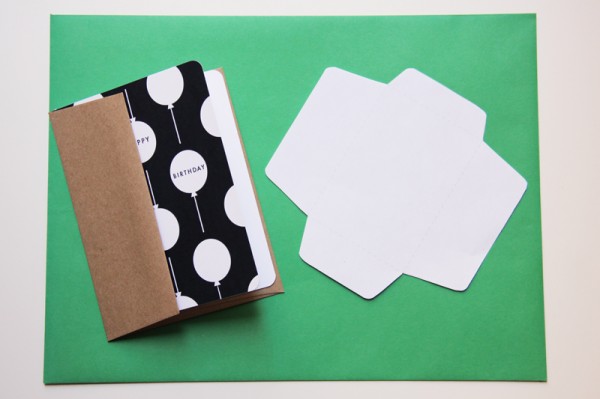 Supply List:
Card
Paper or Cardstock
Envelope template, I used the tiny one from Mini-eco
Double Stick Tape
Sticker for sealing (Optional, but encouraged!)
To Make:
Print and cut out your template. Trace and cut it out from your paper/cardstock. Fold and secure the side flaps to eachother with double stick tape, then fold up the bottom and tape again.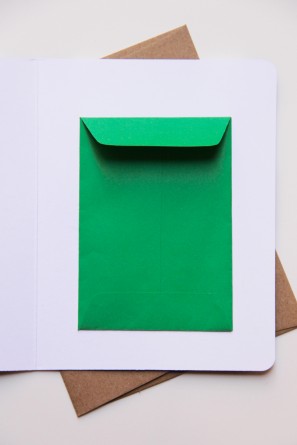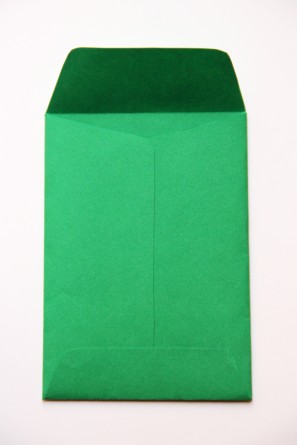 Use double stick tape to adhere the envelope to your card. Insert cash, gift card, a note, whatever! And seal!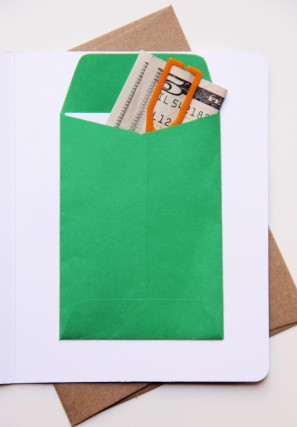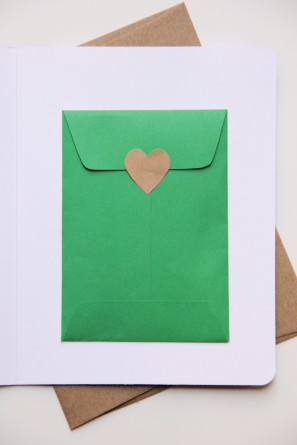 And there you have it!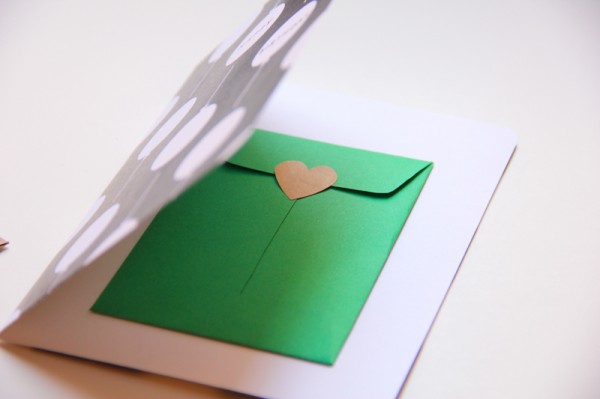 All Photos by Studio DIY
Looking for more DIY projects? Check out the Project Gallery and Free Printable Gallery! In need of supplies to make your own money holder cards? Check out the Craft Supplies Guide!