I have one final Fourth of July DIY project for you today! As you're reading this I'm on vacation with my entire immediate family (That's 16 of us with spouses and kids). I knew I wanted to bring a little something fun for my nieces and nephew and I've been dying to make surprise balls. So there you go! I know they'll love unraveling them to find the hidden prizes inside. The best thing about this project is it's super cheap (think dollar store!) and provides a lot more entertainment than just handing a kid a gift!
Since we're all traveling, via car and airplane, these were perfect as everything I stuffed inside was small!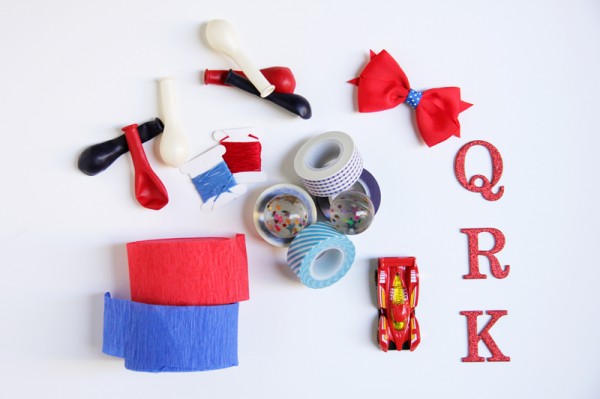 Supply List:
Red or Blue Streamers
White Paper + a star punch, or star stickers (That would be the easier way!)
Glue dots
Surprises! A few things I chose were toy cars, hair bows, washi tape, bouncy balls, embroidery thread (for friendship bracelets!) and balloons
To Make:
Pick an item and begin wrapping it with your streamers. Something round is a good starting point. Continue wrapping and wrapping, adding in all your items as you go. The goal is to keep a round shape. The items I chose weren't the easiest to keep this shape but if you continue adding them strategically you'll get a pretty round shape in the end!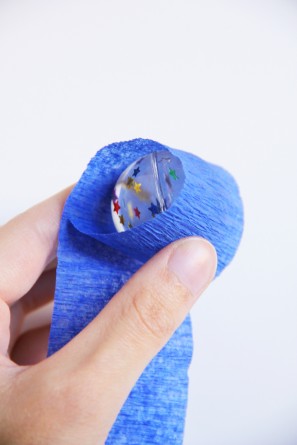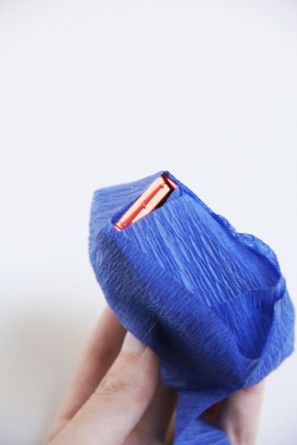 Once all your items are wrapped, you're going to finish off the surprise ball with thinner streamers (Makes it nice and smooth!). To do this, take a long length of streamers and cut it in half. Wrap this skinnier streamer around and around and secure the final end with a glue dot.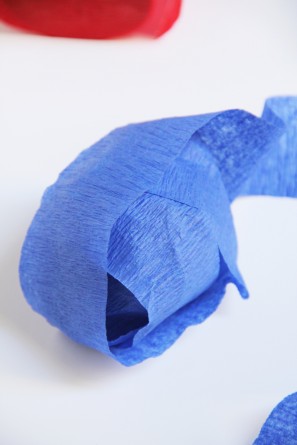 To make these patriotic I decided to add stars! I used a star punch to cut them out of white cardstock and glued a few on each. If you had star stickers, that would be great too!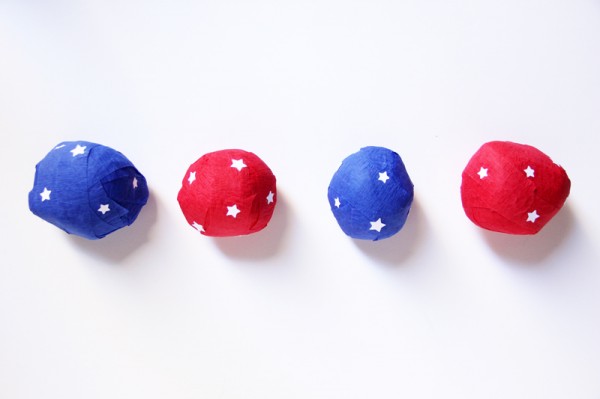 I found these adorable snow cone papers at Crate and Barrel and had to buy them. Since I don't own a snow cone machine, why not use them to make snow cone surprise balls! It would be so cute to display these as snow cones if you're creating a bunch for a party.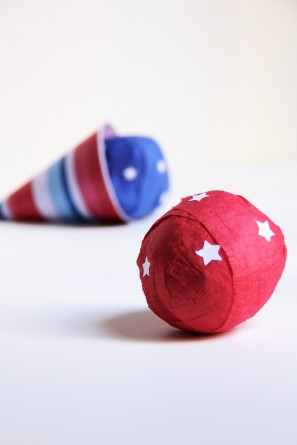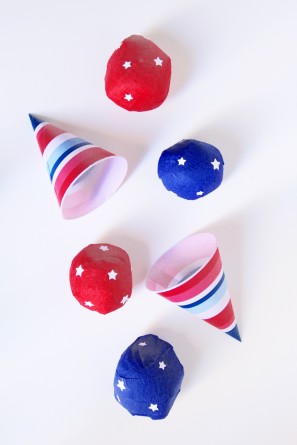 And here are the finished products! As you can still, I could still use some work on the perfect roundness but the best thing about kids is they just don't care!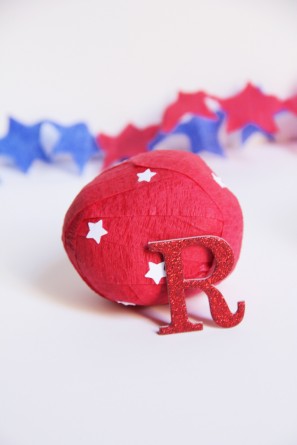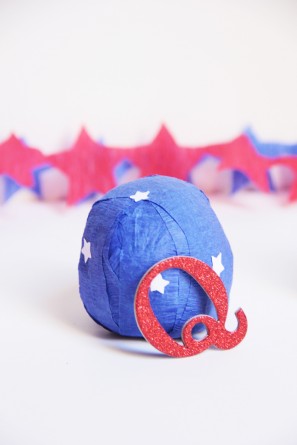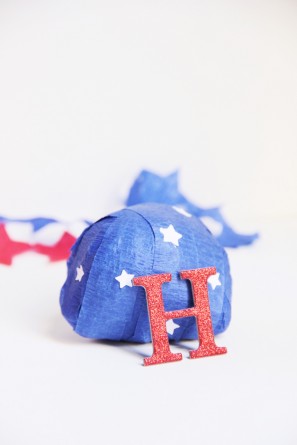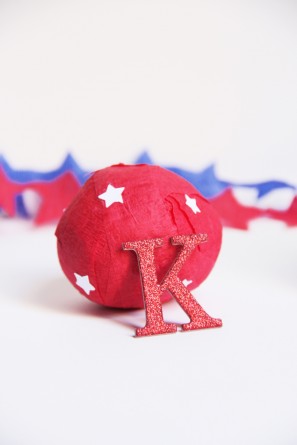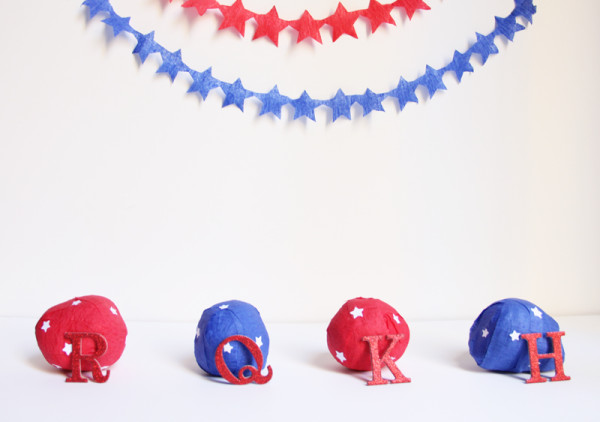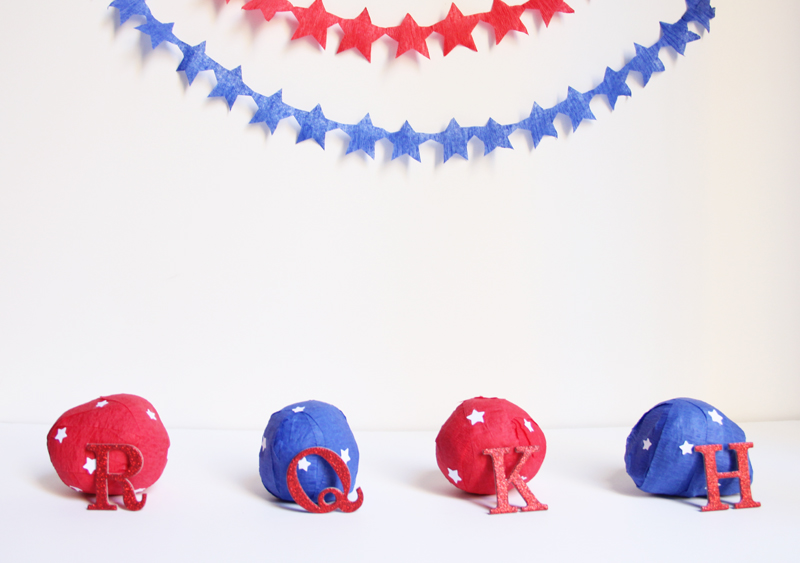 All Photos by Studio DIY
Have you ever made surprise balls? What did you stuff them with!?
Looking for more DIY projects? Check out the Project Gallery and Free Printable Gallery! In need of supplies to make your own surprise balls? Check out the Craft Supplies Guide!