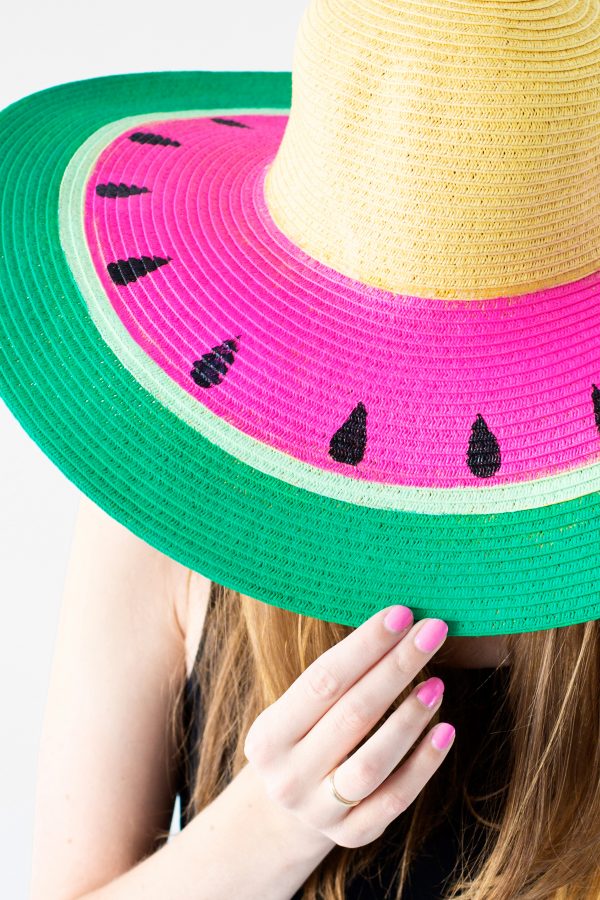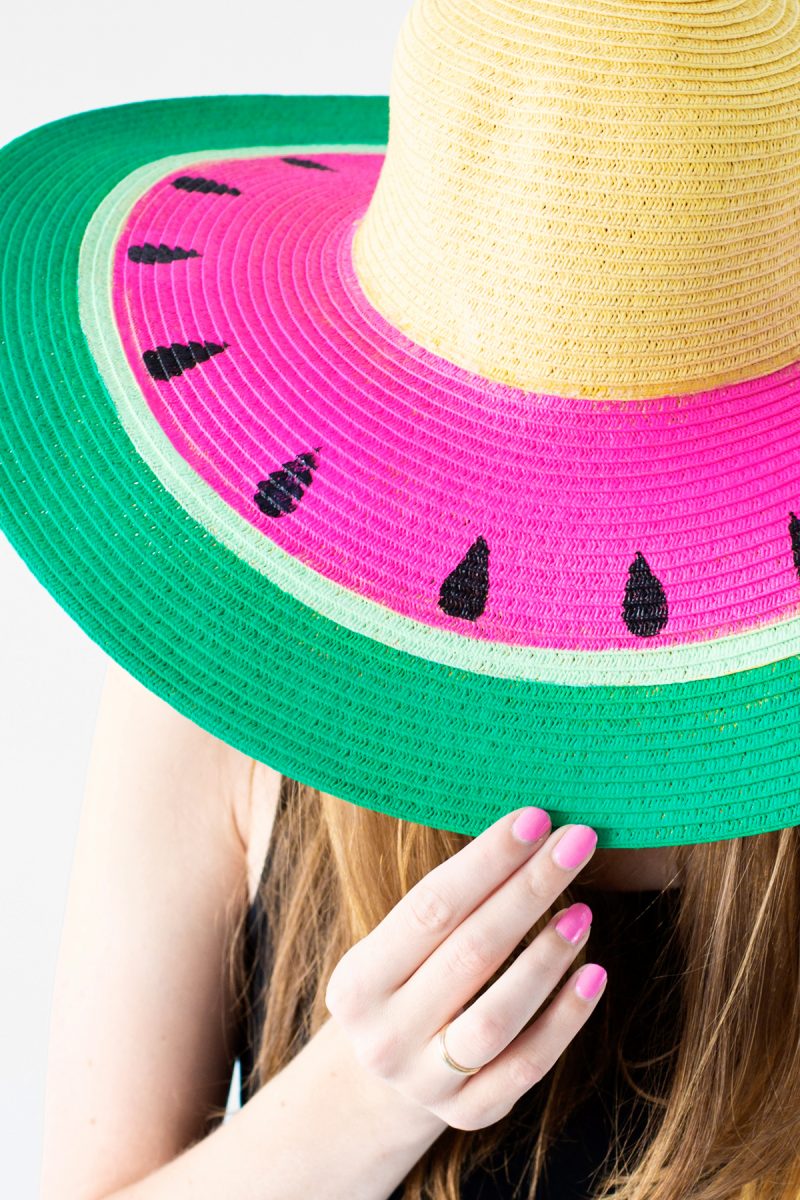 A few years ago, I made a watermelon hat as a test project and then never posted it and then… I think I sold it at our studio sale!? Ha! Well, when we were brainstorming floppy hat DIYs (and this one clearly didn't work out) it came up again and BAM! We recreated it and here it is, finally! Haha!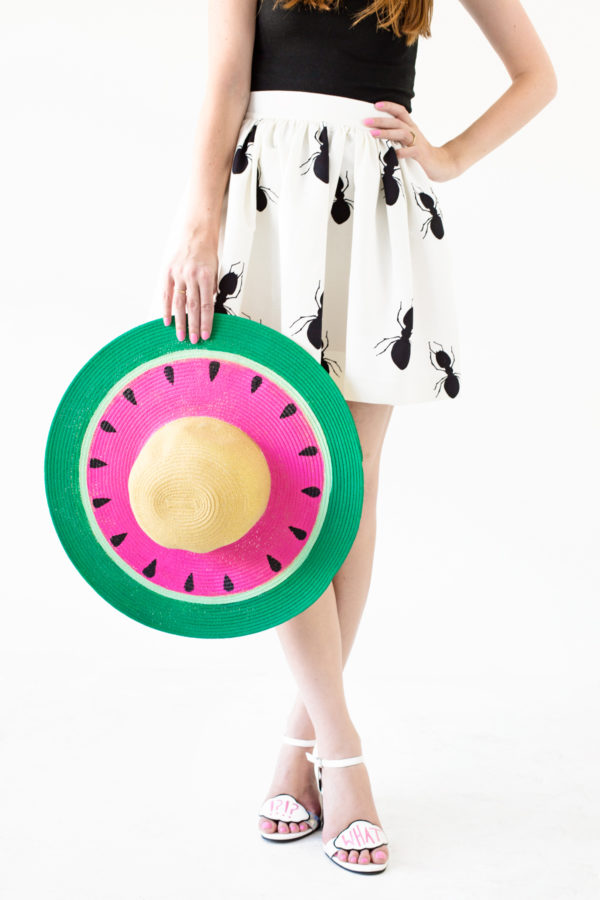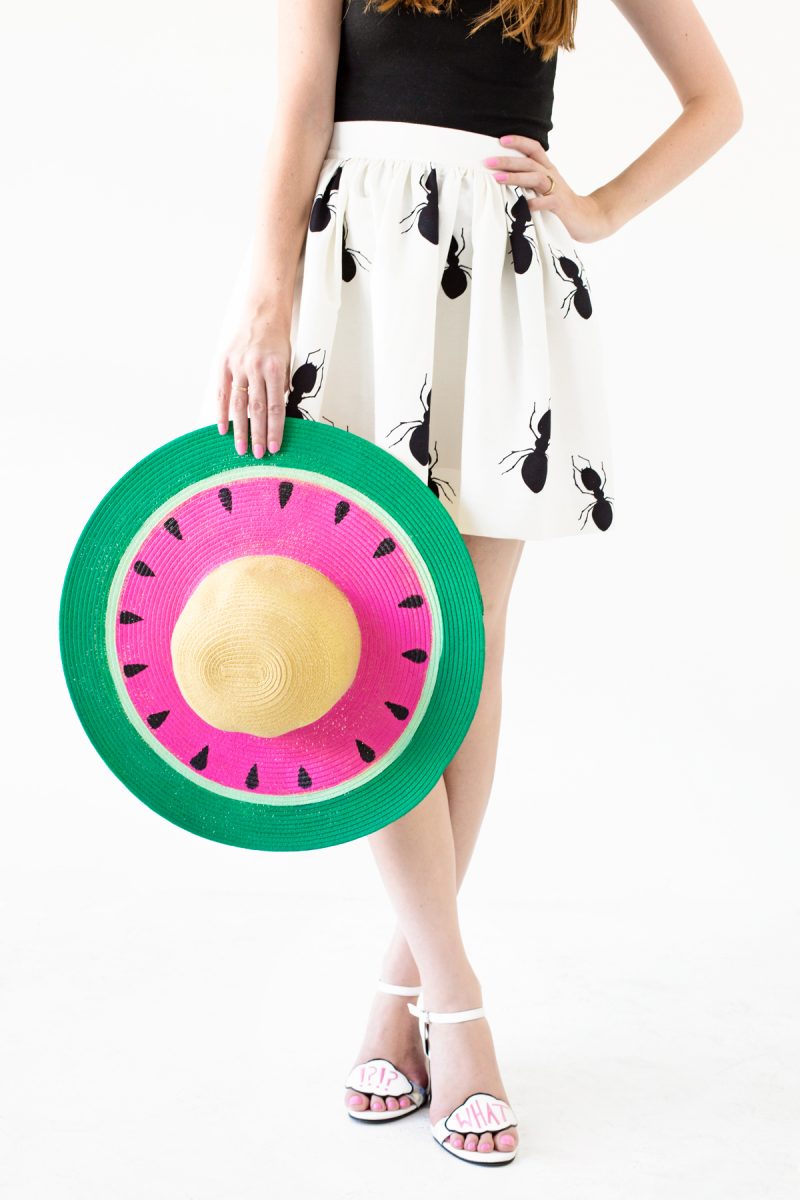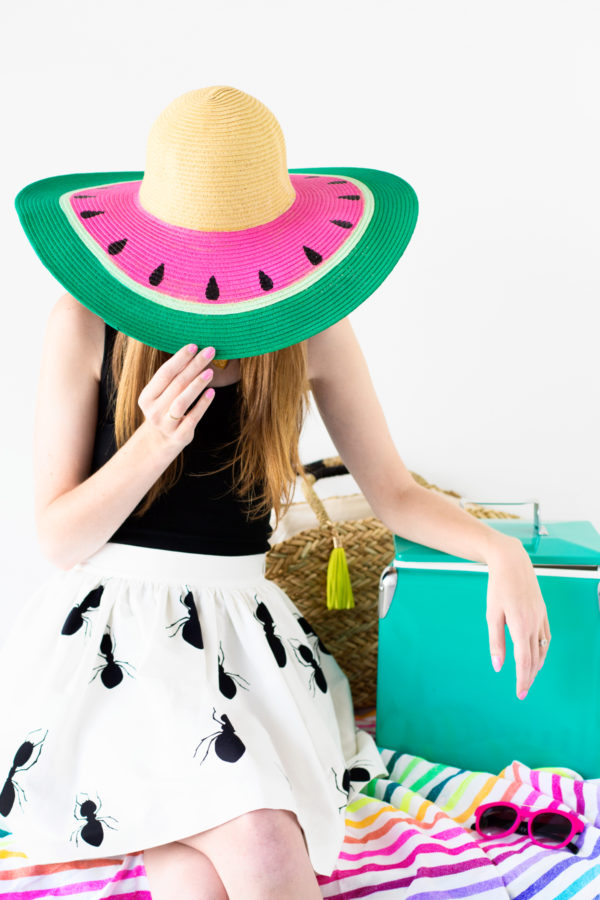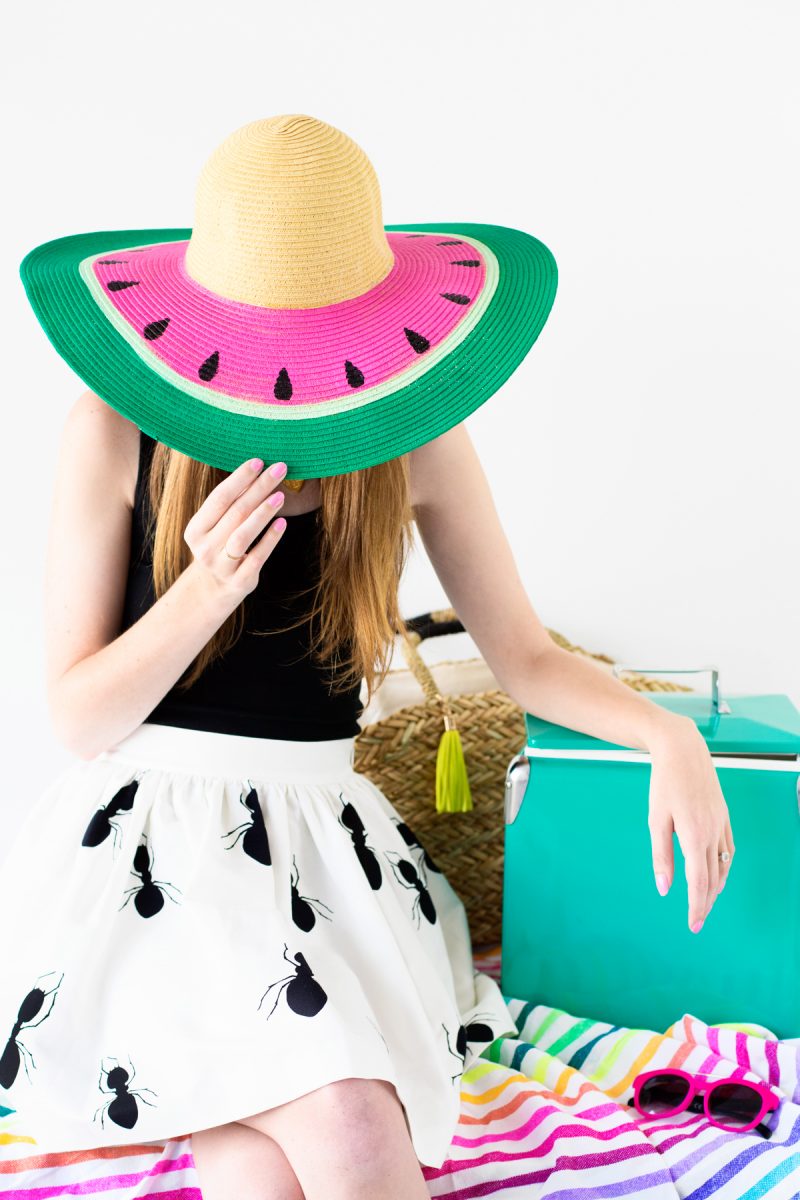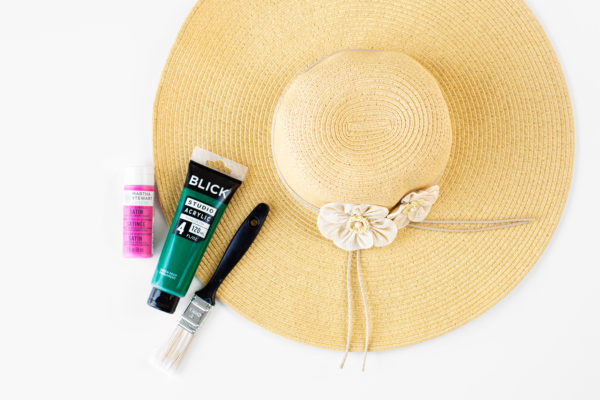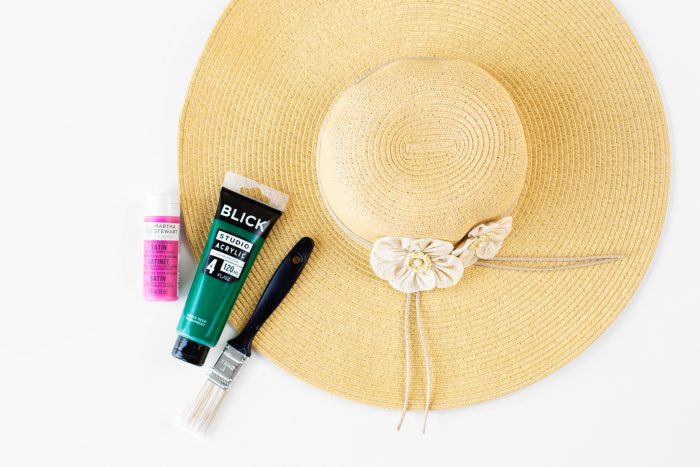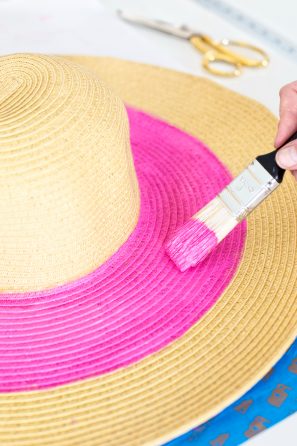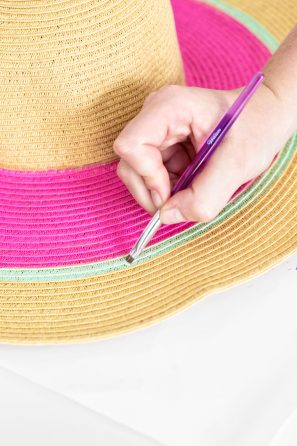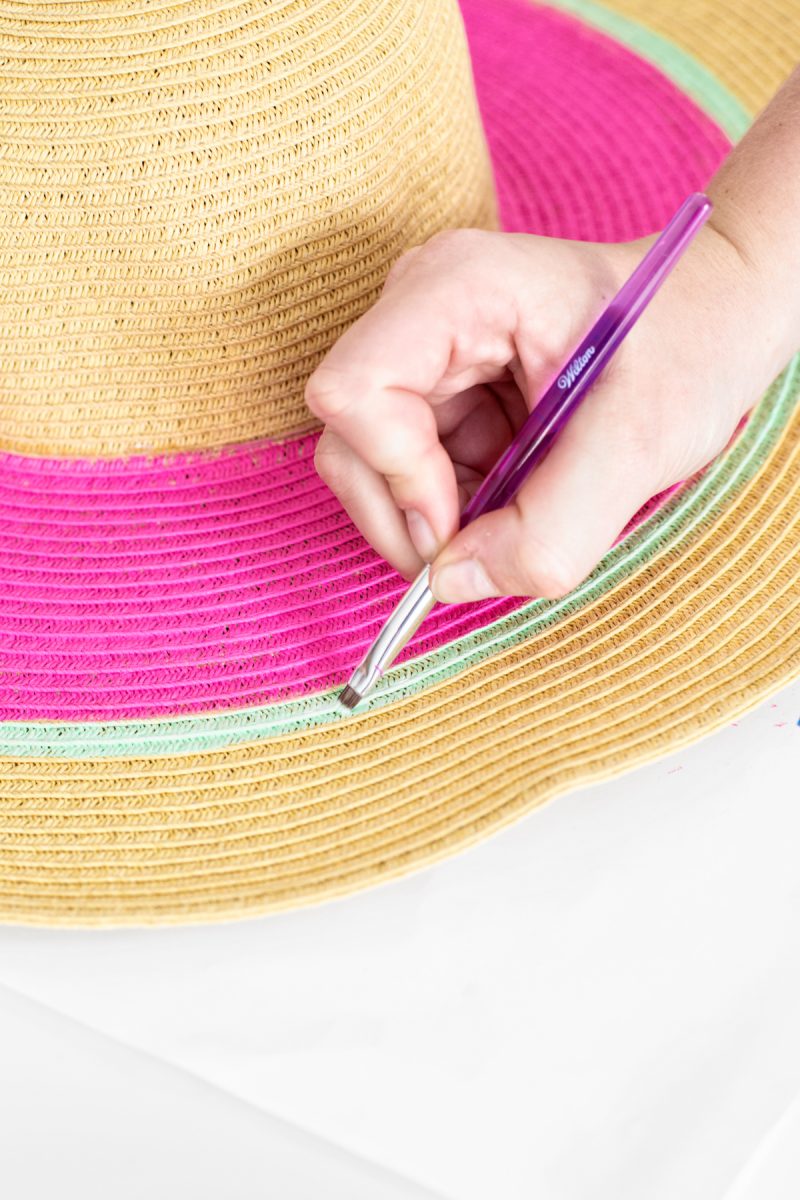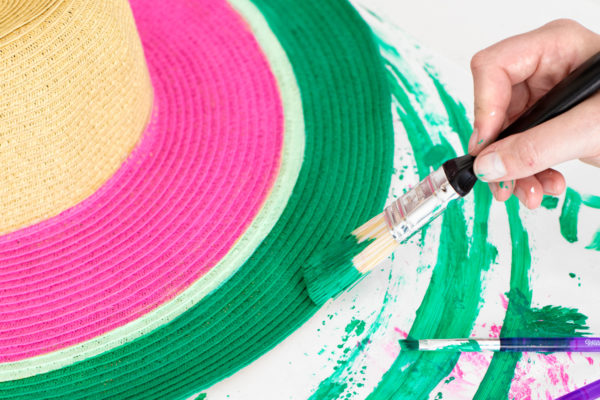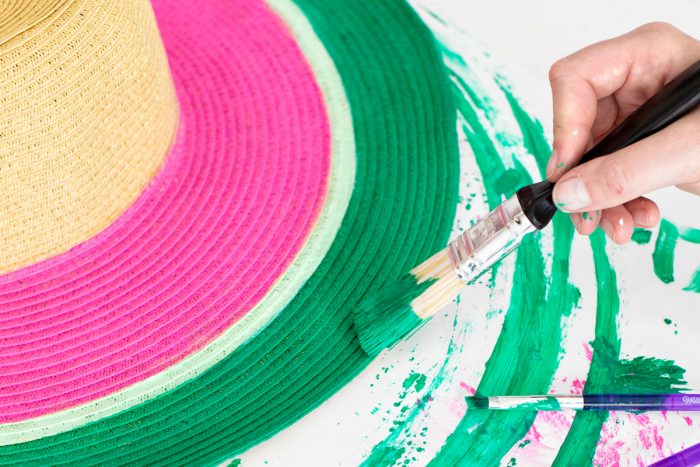 [/steps]
DIY Watermelon Floppy Hat
Total Time: 1 1/2 Hours Avtive (Plus Drying Time)
Supplies
Floppy Hat
Pink, Black, Mint and Kelly Green Fabric-Safe Craft Paint (I used Martha Stewart brand)
Paint Brushes
Directions
1. If your hat (like ours) has any trim/ribbon on it, remove it. Then paint half of the rim (from the base of hat, halfway to the edge of the rim) pink. Let dry.
2. Paint a thin stripe of mint around where the pink paint ends. Let dry.
3. Paint the rest of the rim green. Let dry again.
4. Paint black seeds along the outer edge of the pink part of the rim. Let dry and you're done!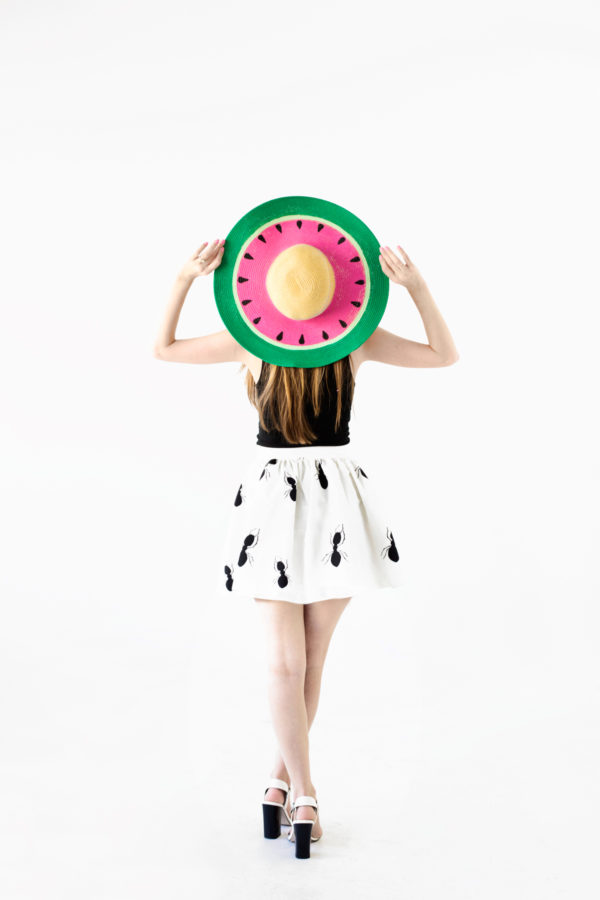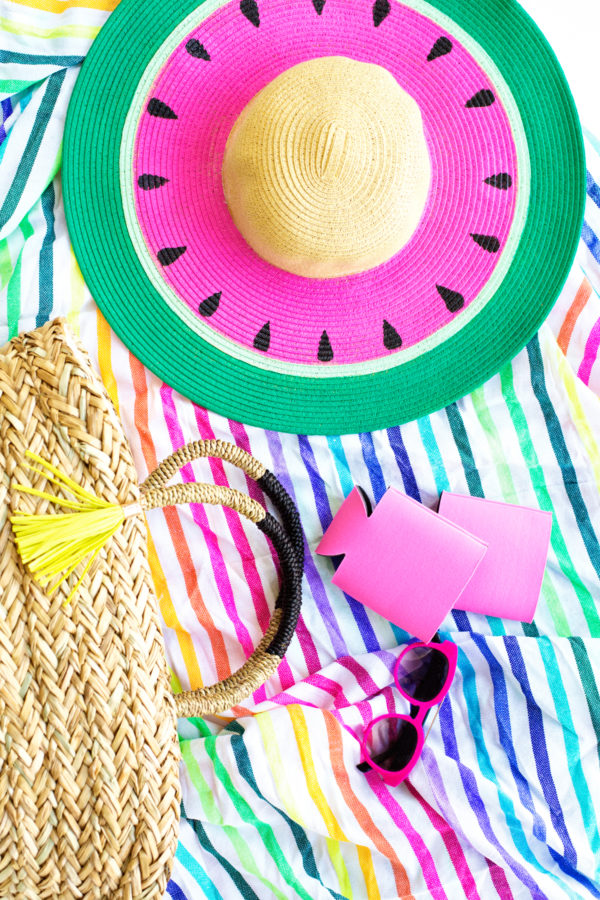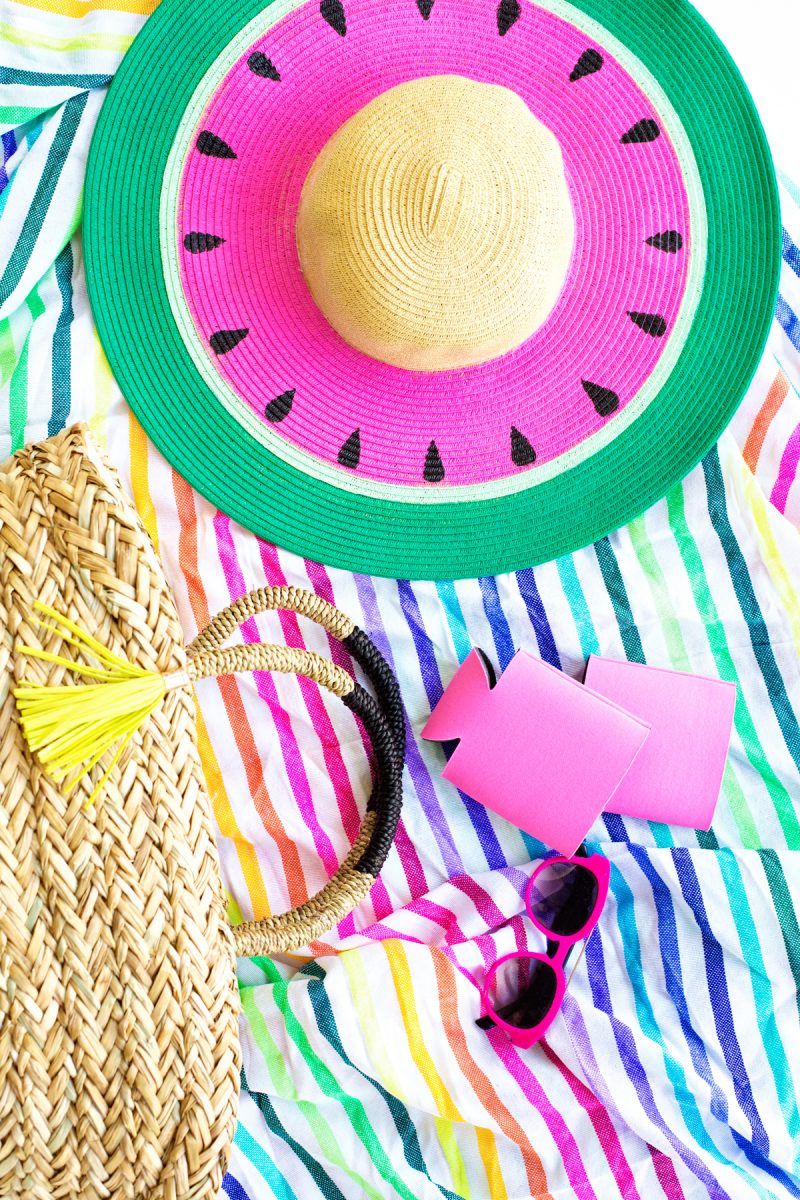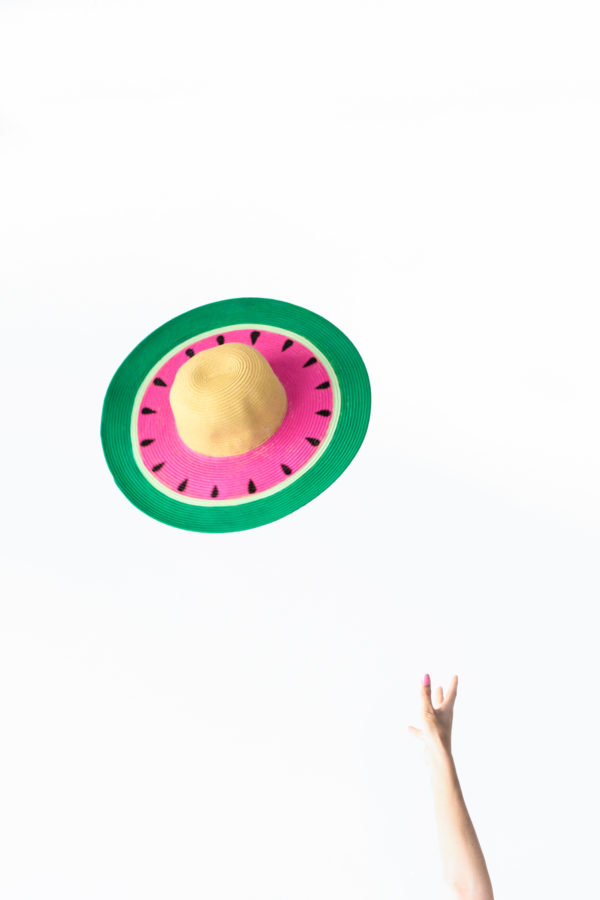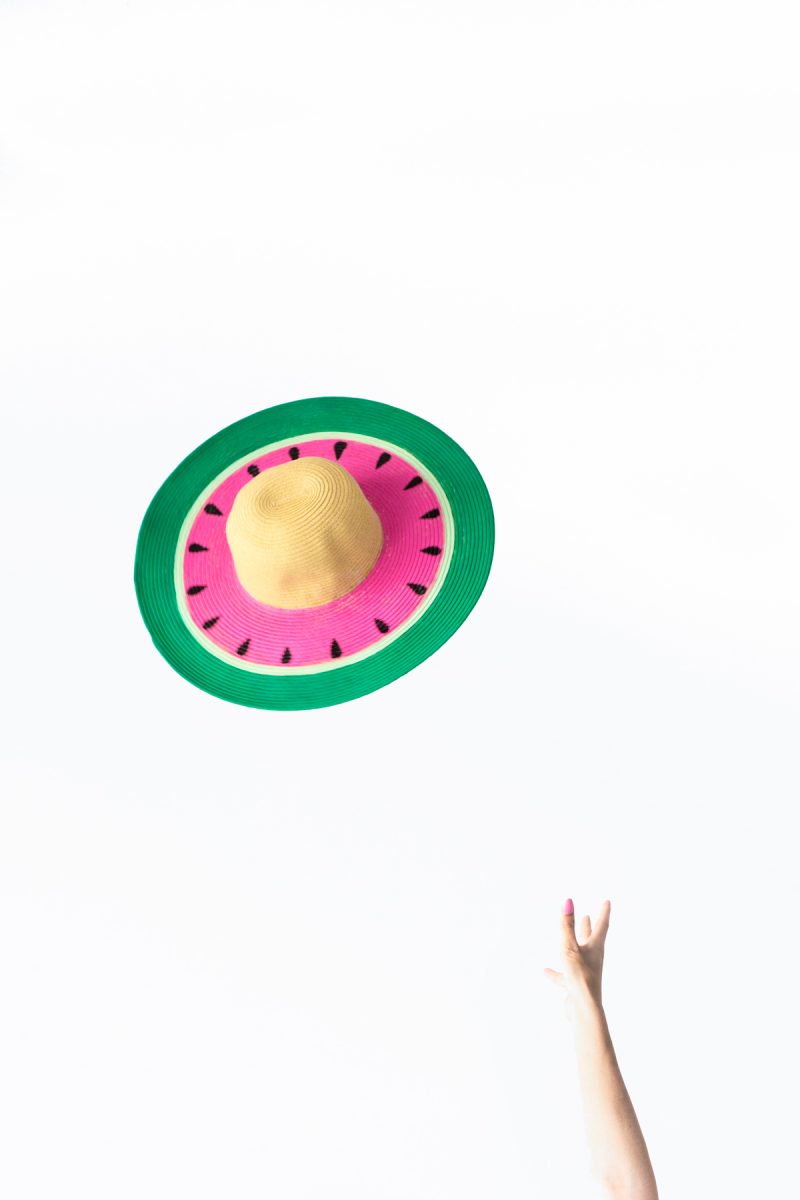 Photos by Jeff Mindell
My skirt is from here!
I feel like I end every fruit themed post with "It would be so fun to make a whole fruit salad of *blank*" haha BUT! Wouldn't it be so fun to make a whole fruit salad of hats!? With citrus slices and kiwi!? Get on that, you guys!!
p.s. Fruit slice umbrellas!