Apparently I like to send gifts that are full of things like confetti that will spill all over and make a mess. But, at least it's a happy mess! Remember this congrats in a box? Well my dad had a big birthday back in April and since I wasn't able to be there, and money is tight, I came up with this fun surprise in a box to send him. It's perfect for Father's Day so I'm sharing it with you just in time… a paper airplane message in a box!
My dad's a history buff (He just wrote a book about World War II!), so I put together a Gettysburg Address inspired message on some paper airplanes made from maps of all the states he's lived in. I used this tutorial to make them.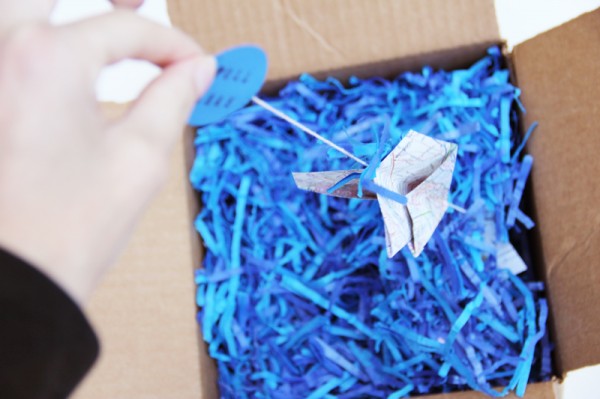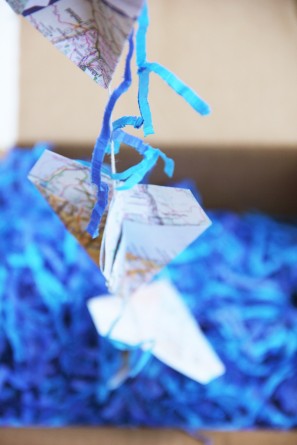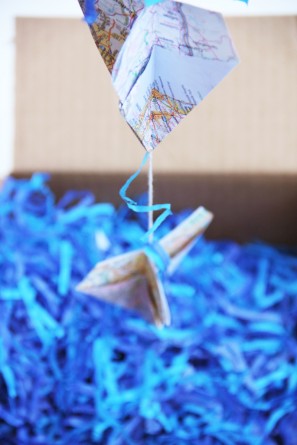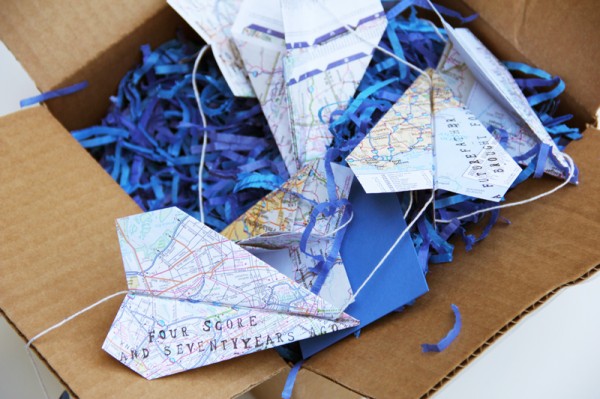 Then stamped a message in each plane and taped them along a strand of twine. I attached a "Happy Birthday" message at one end and a "Pull Here" sign on the other, stacked them in a box and covered it with confetti (I made it by shredding sheets of blue paper with my shredder!) and left just the "Pull Here" sign visible. Voilá! A cheap and easy birthday or Father's Day gift, that would make great party decor as well!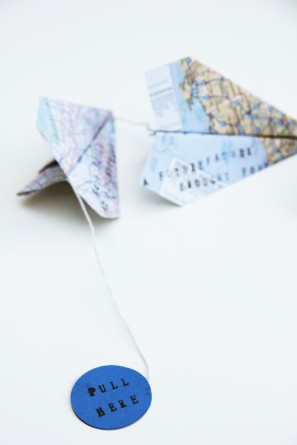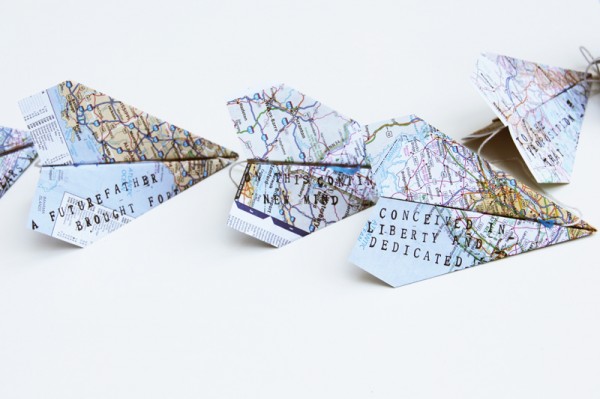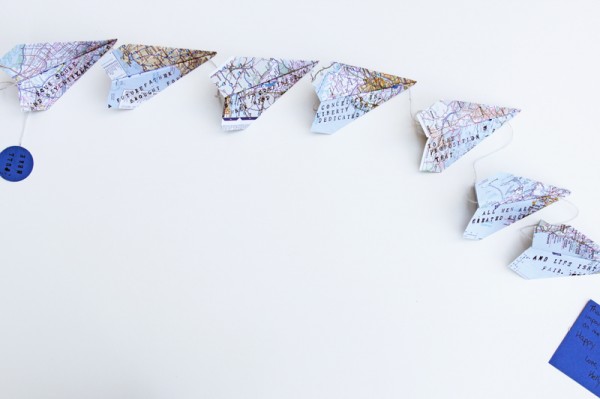 Looking for more DIY projects? Check out the Project Gallery and Free Printable Gallery! In need of supplies to make your own Paper Airplane Message in a Box? Check out the Craft Supplies Guide!