Oh yes I am bringing back a summer favorite today! I told you a big ol' lie when I posted the pineapple piñata. That it was the final pineapple DIY. Ha! Bogus! Don't think that these pesky holidays are going to get in the way of my love affiar with pineapples. Halloween is actually the perfect excuse. You see, in my household, for Halloween we never really carved pumpkins. We always painted them. Judge as you may, I like painting pumpkins more than I like carving them. Shock! Horror! So when I went to pick up some pumpkins this year and saw these gems at Trader Joe's, I thought… those look an awful lot like pineapples. And then I made that happen. Here's how you can too.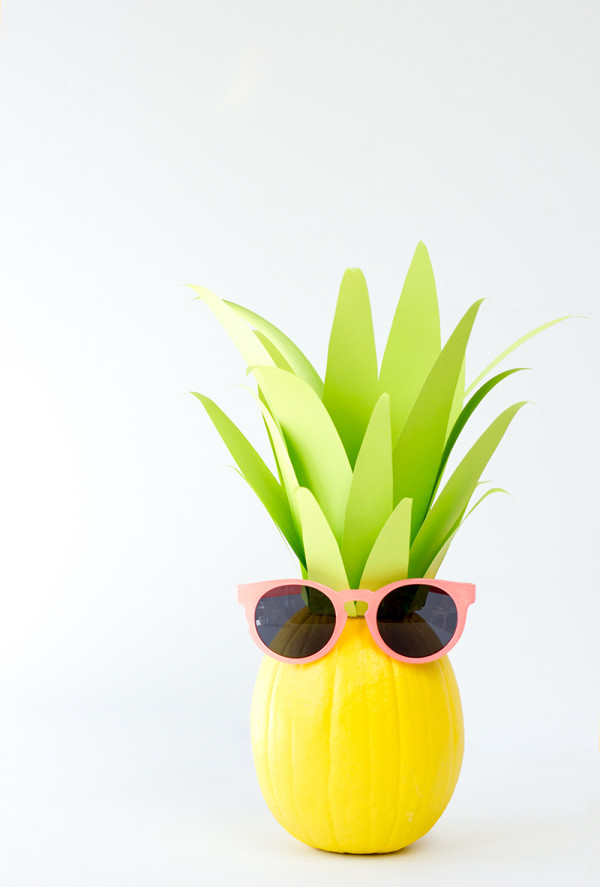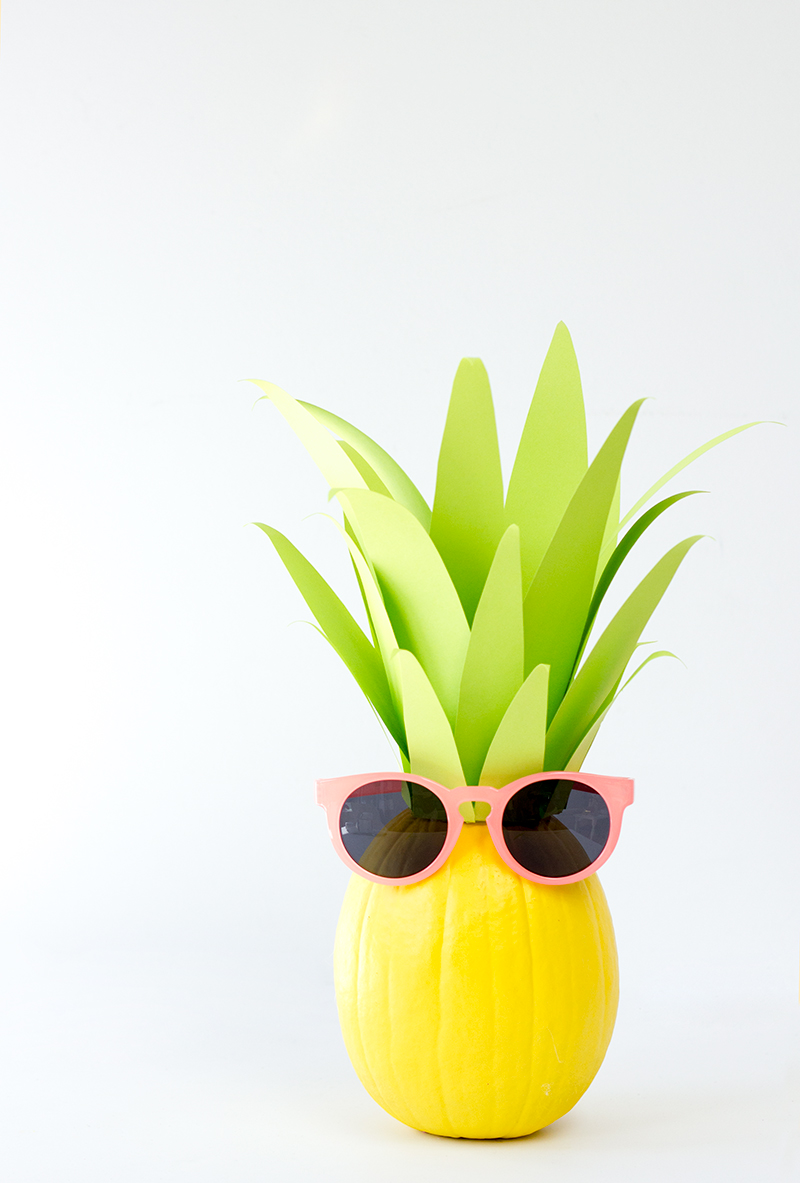 (Aren't those sunglasses fun!? I impulsive bought them here for myself, before the pineapple, err.. pumpkin, stole them.)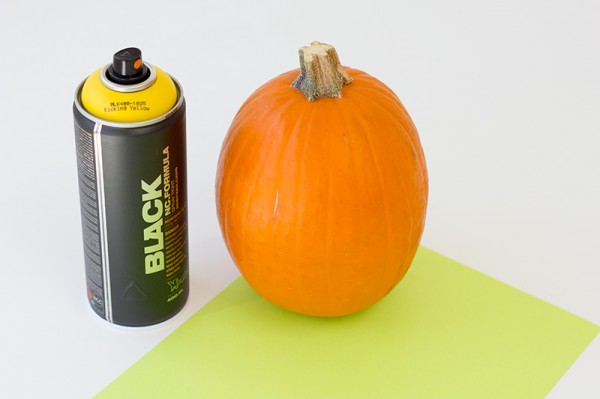 Appropriately Pineapple-Shaped Pumpkins (Make sure it has a bit of a stem, too, but not too much!)
Yellow Spray Paint
Green Cardstock
Hot Glue
Scissors
First, cut out your leaves. Cut several different sizes. I cut about five different sizes, and four to eight of each size. The more sizes you cut, the more realistic your pineapple will look. Then start with your largest leaves and glue them right to the pumpkin's stem.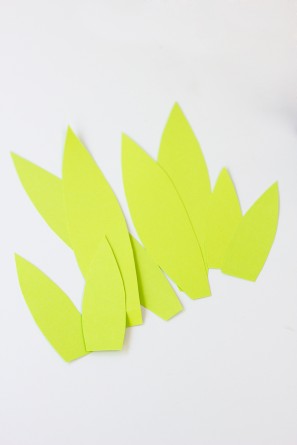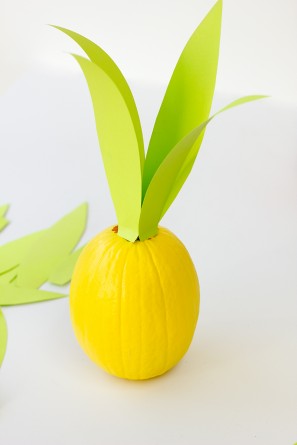 Then start with your next largest leaves, bend about 1/4″ of the bottom of each leaf and use that as your tab to hot glue it to the pumpkin, right around the stem. Repeat this with however many different sizes you have until the only size leaves you haven't glued on are your smallest leaves. Finally, take those smallest leaves, bend the edge under but these with the tab facing inward, covering up all the visible tabs of the larger leaves.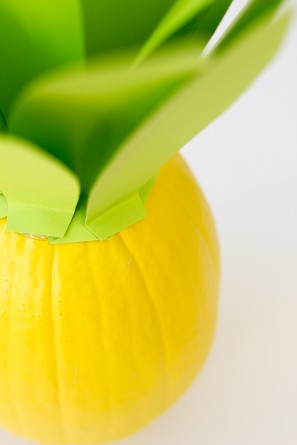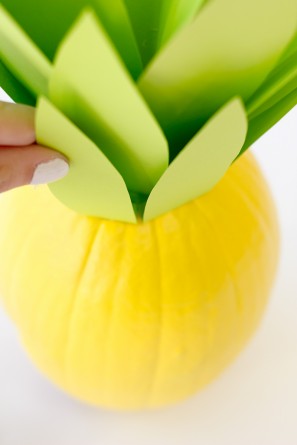 Once I had all my leaves on, I decided to trim some of them down because I wanted them to be skinnier. Your choice! Then I took my finger nail and curled the very tips of each leave over, just like a real pineapple. Done! And now I will wear my pineapple dress and proudly carry my imposter pineapple.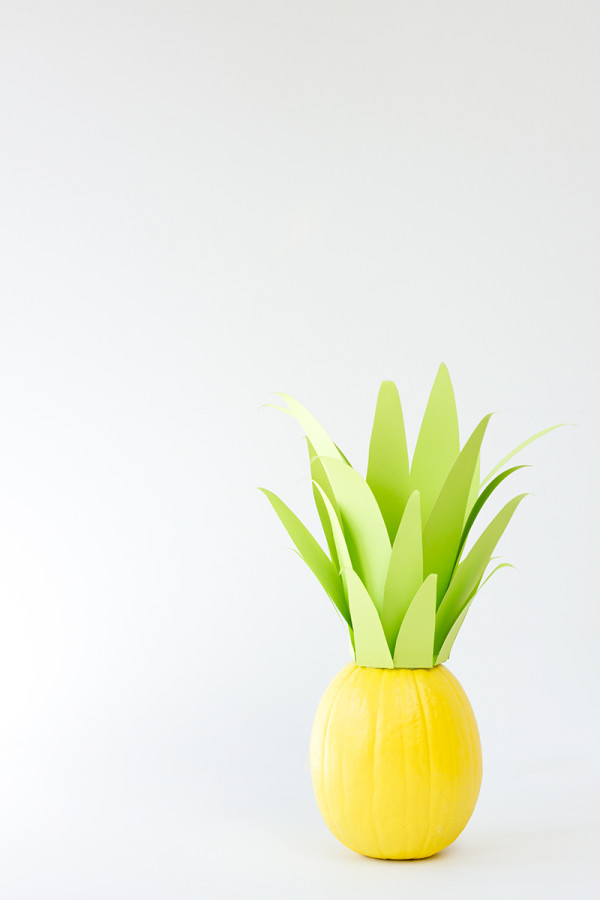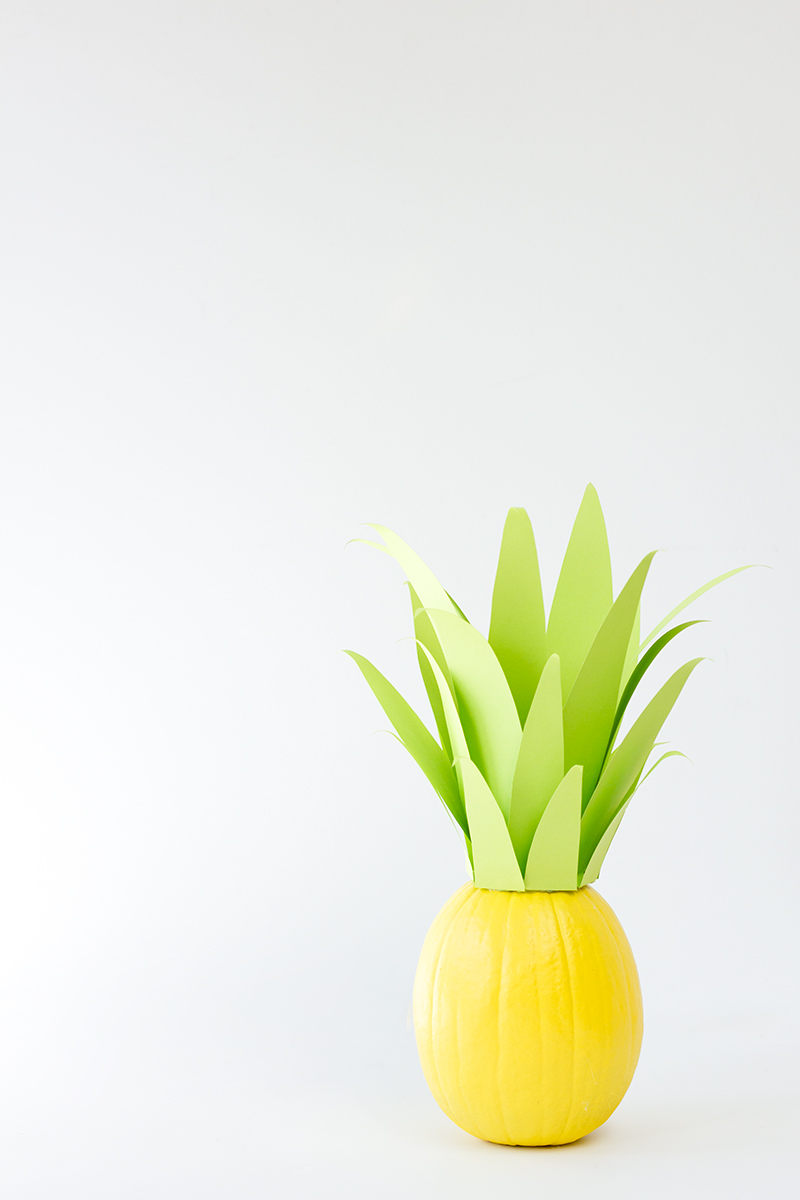 Oh, and the sunglasses are required. Gotta up that cool factor, folks!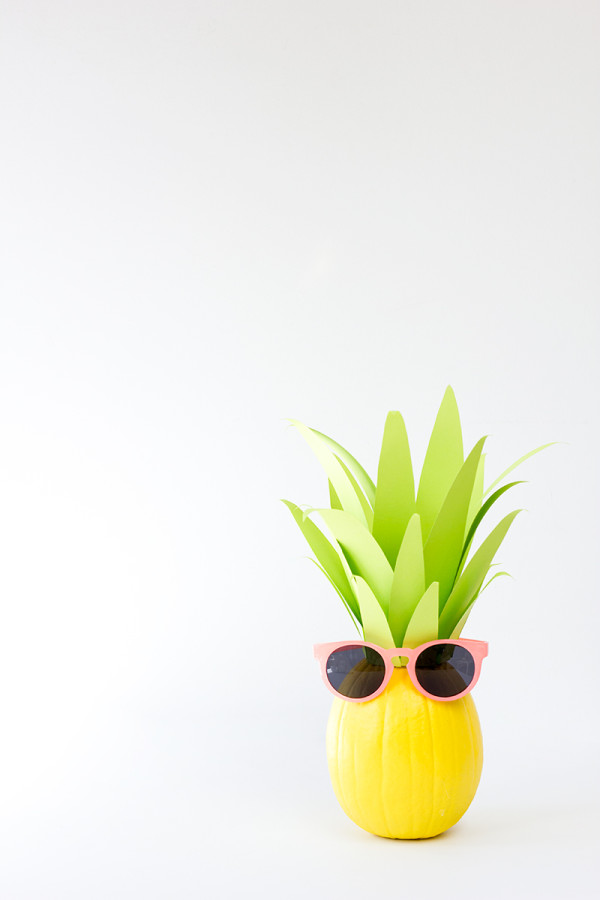 All Photos by Studio DIY
I'd tell you that this is the actual last pineapple DIY, but that would be a lie too. Just you wait! For now, go confuse some pumpkins, and some people, with this tricky little dude.
For more Halloween DIY projects, head here. And if you really just prefer pineapples to Halloween, head here, here and here!