For those of you who are baffled (like me!) by how quickly July 4th snuck up on us, I have a last minute DIY for you that you can do with supplies from the local store. Popcorn bags! Popcorn is a great snack for BBQs and firework watching (I even made a sweet version!) and staying true to my metallic July 4th theme this year, I added a little bit of star spangled glitz to these guys. Here's a few quick ideas for jazzing up plain white bags and serving up a snacking staple!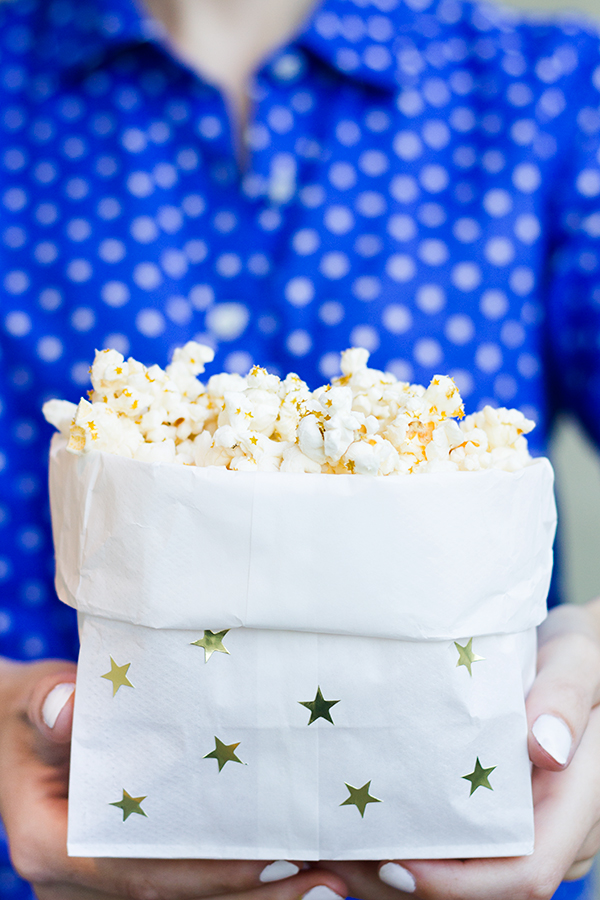 White Lunch Bags and/or White Treat Bags
Gold Star Stickers (In the school supply aisle at the office supply store!)
Star Paper Punch
Crepe (or tissue) Paper and/or Mylar
Scissors
Tape
For all bags, carefully roll down the top, working your way around the bag as you go for each roll. It's ok if it wrinkles, but try to avoid ripping the bag! Follow the accompanying steps depending on which style bag you want…
To punch star shapes in your bags, punch through several bags at a time (The punch works better that way). Align the punch where desired and press firmly to punch through all layers.
To make fringed bags, fringe one inch wide strips of crepe/tissue paper and/or mylar with your scissors. For the mylar, tape on with regular tape and for the crepe/tissue, use double stick tape to adhere to the bag.
For the gold star bags, simply stick the stars all over the bags as desired!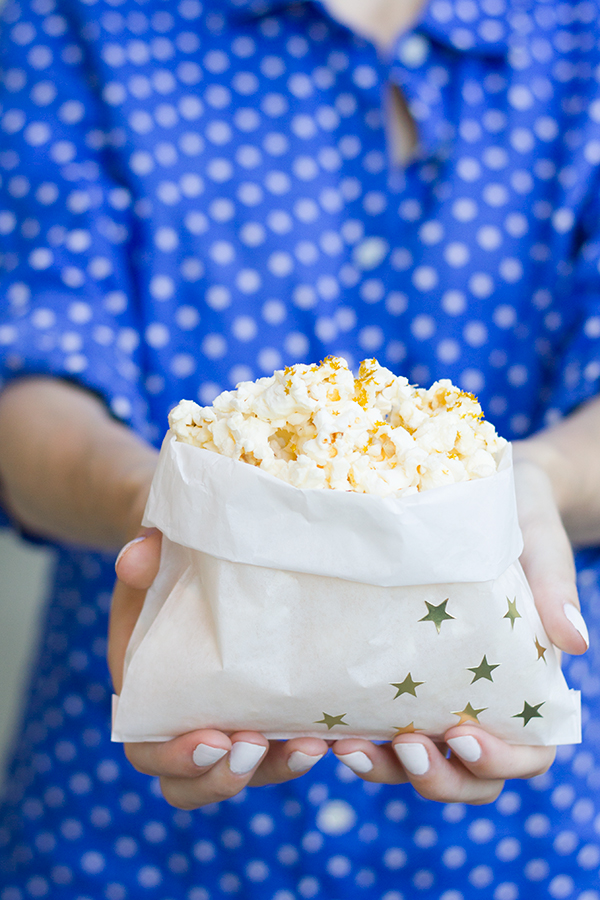 Fill each bag with popcorn as desired. I wanted to add some sparkle to my popcorn for a fancy sweet treat, so I coated the popcorn with white chocolate (following this recipe) and sprinkled edible gold stars
on top.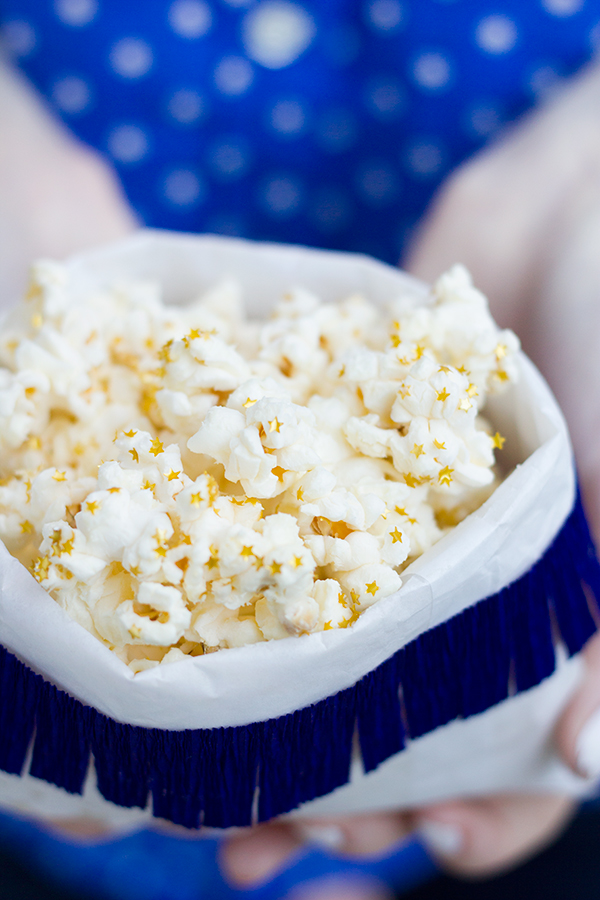 All Photos by Studio DIY
What are you snacking on for the Fourth? These could be used for lots of fun treats!!
For more July 4th DIYs, head right here! And for more DIYs all around head over here!