Need something to keep the kiddos busy on July 4th while they not-so-patiently wait for the fireworks to start!? Well, here you go! I whipped up a little July 4th Bingo game to play throughout the holiday, filled with lots of iconic American food and fun. (But mostly food… because that's what holidays are all about, yes!?) Pass these out to the little ones (There's 10 cards!) and they'll be quite content hunting down each and every item. I guarantee it! So print 'em and get ready for a grand ol' time!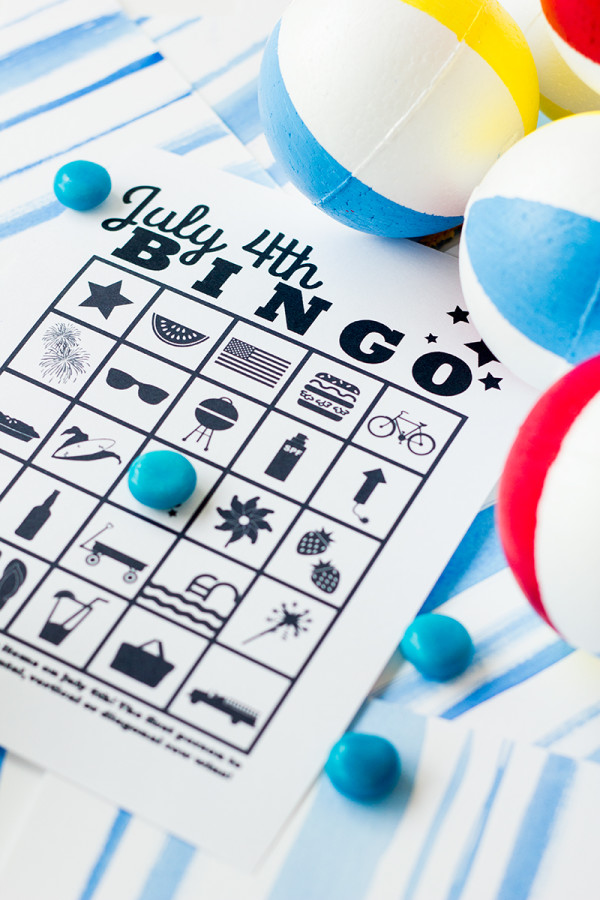 I printed mine on white cardstock and used candy as the game pieces. You can also pick up some star stickers to use so the kids can buzz around, racing to be the first to scream BINGO!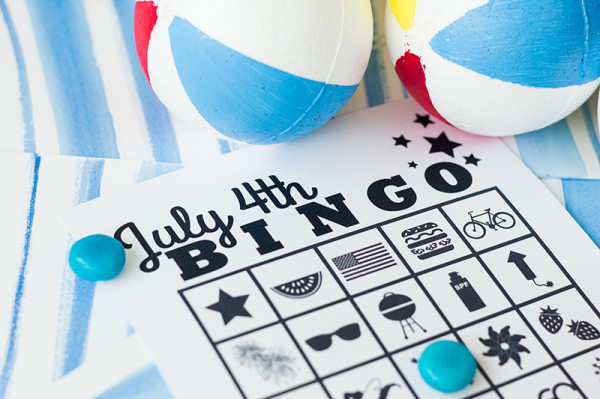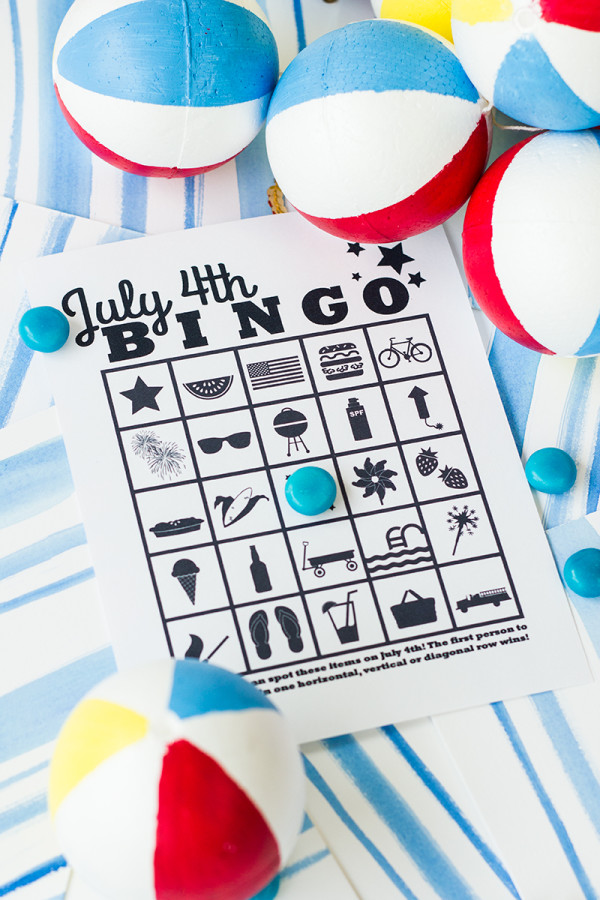 All Photos by Studio DIY
Click here to download the free printable July 4th Bingo Cards!
Psst… Recognize those little beach balls and those watercolor stripes!? Of course you do! Don't miss the tutorial for the beach ball garland and the watercolor bunting tutorial, too! And for even more July 4th DIYs, head right here!