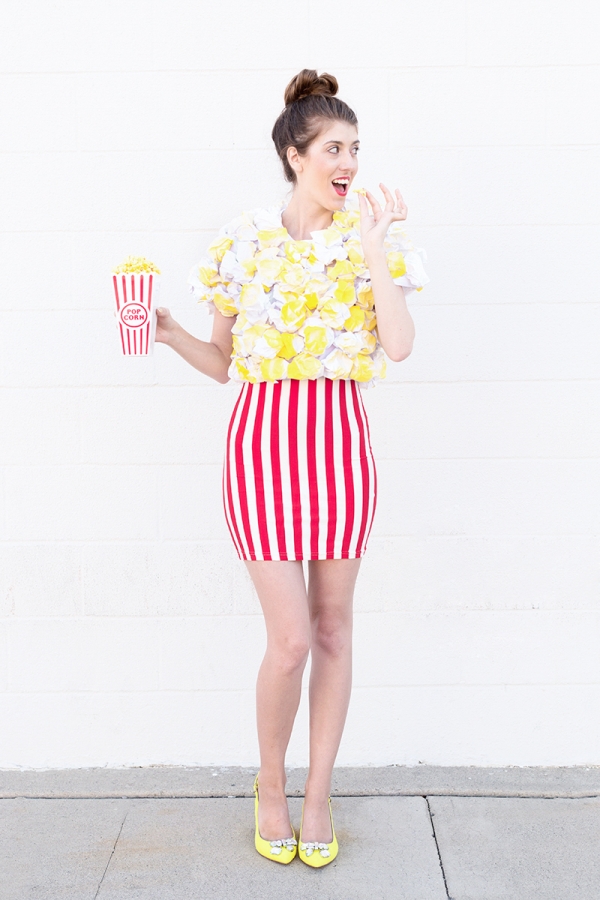 I'd like to dedicate this costume to my new-found love of Snapchat TV movie marathons (If you follow me over there, you know what I'm talking about!). But really, this DIY popcorn costume is perhaps the cheapest and easiest of ALL the costumes to make! Crumple, paint, glue, wear. BA-BAM! Your kids could do it too, and OMG how cute would this be on a little kiddo!? Plus, you get to carry around popcorn as your prop, so THAT is reason enough, yes?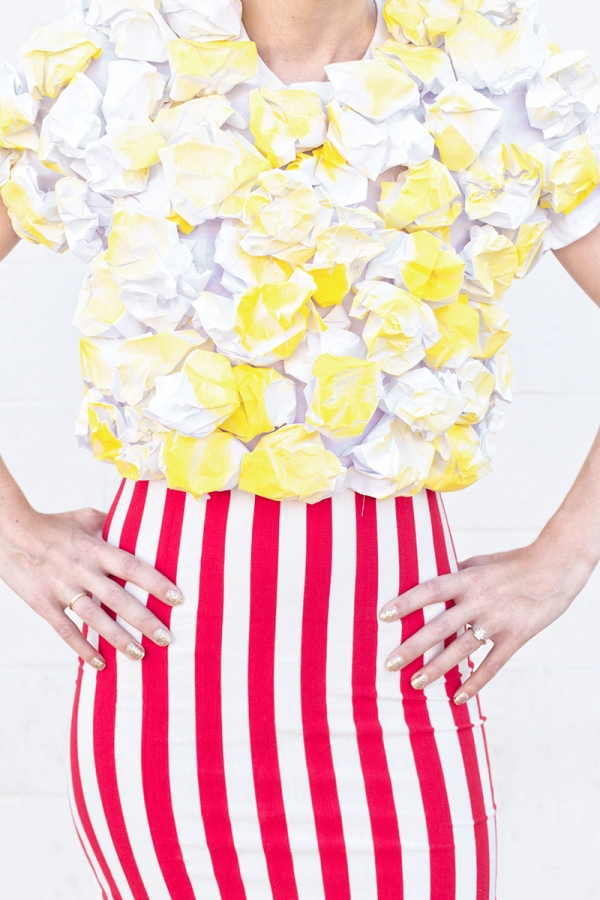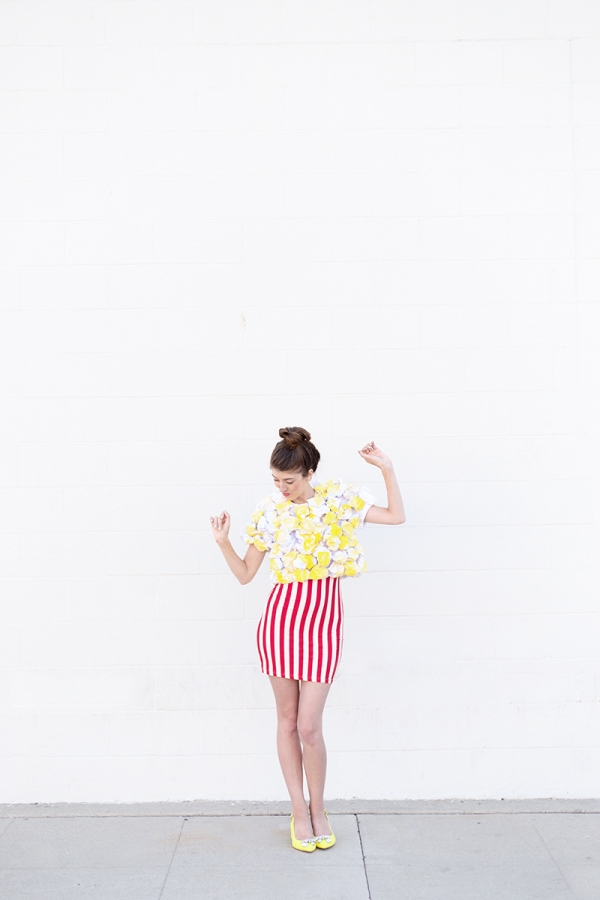 Supplies Needed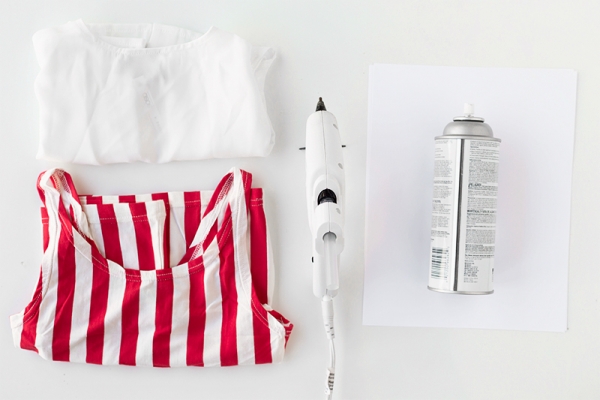 White Crop Top (A few here and here!)
Red + White Striped Dress or Red Dress
White Computer Paper
Yellow Paint or Spray Paint
Hot Glue Gun
THIS PURSE would be an amazing accessory! Or a real popcorn box, too!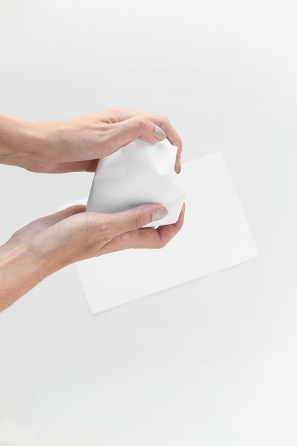 Popcorn Costume Step-by-Step Tutorial
1. Tear a stack of computer paper in half, width-wise. To make each little popcorn, crumple one half piece of paper. The best method I found is to crumple the edges and kind of tuck them "under" so you get the smoother part (like real popcorn has!) and the ruffly part like it has too. You'll need several dozen of these, but the exact amount will depend
2. In a well ventilated area, lay out all your popcorn pieces and spray paint them with yellow paint. Since popcorn is never even or all the same color (gotta fight for those buttery pieces!), I purposely made mine uneven, leaving some pieces white.
3. Starting around the neck of the shirt, hot glue the popcorn pieces on, right next to each other so they overlap a bit.
4. Continue all the way around the shirt until it's completely covered. Wear it over top the red + white striped dress and you've got yourself a SUPER affordable popcorn costume!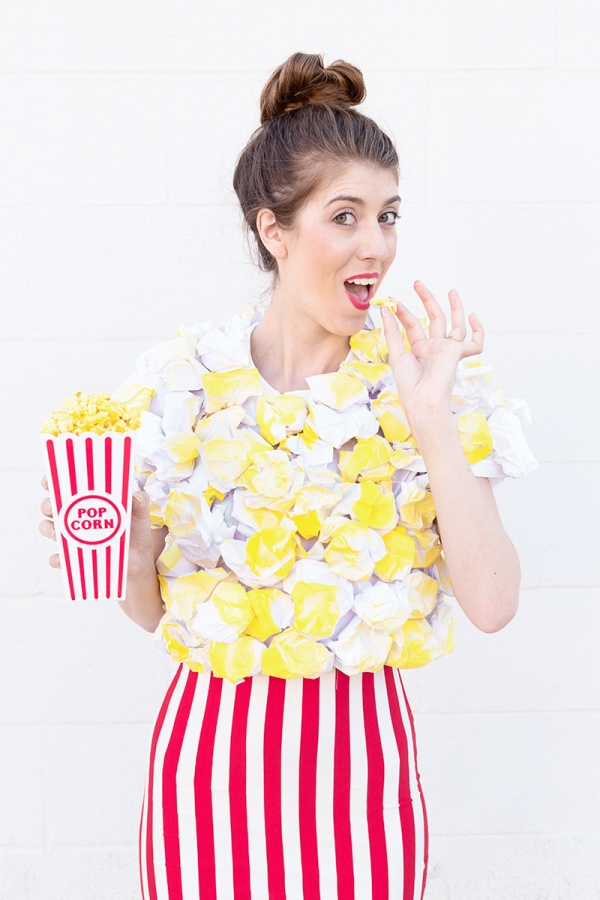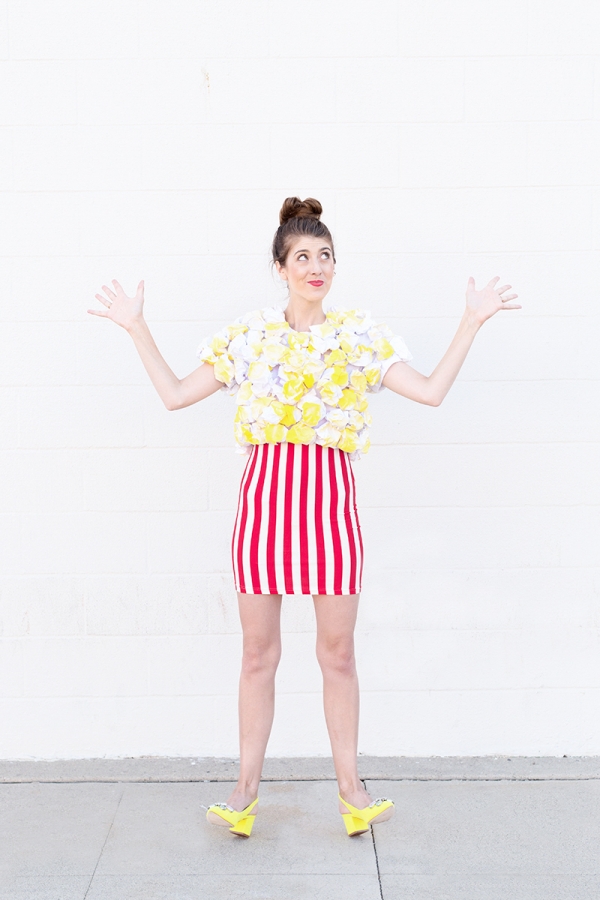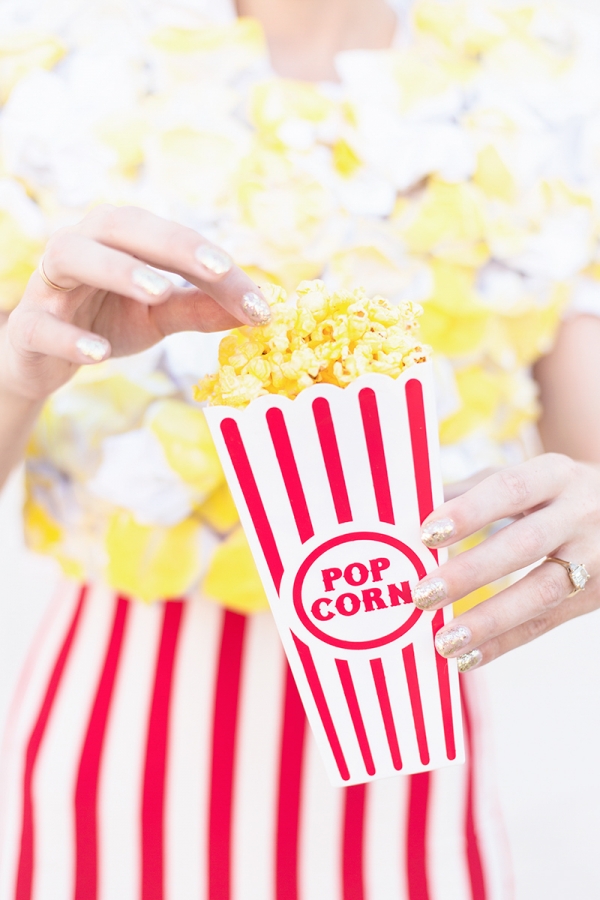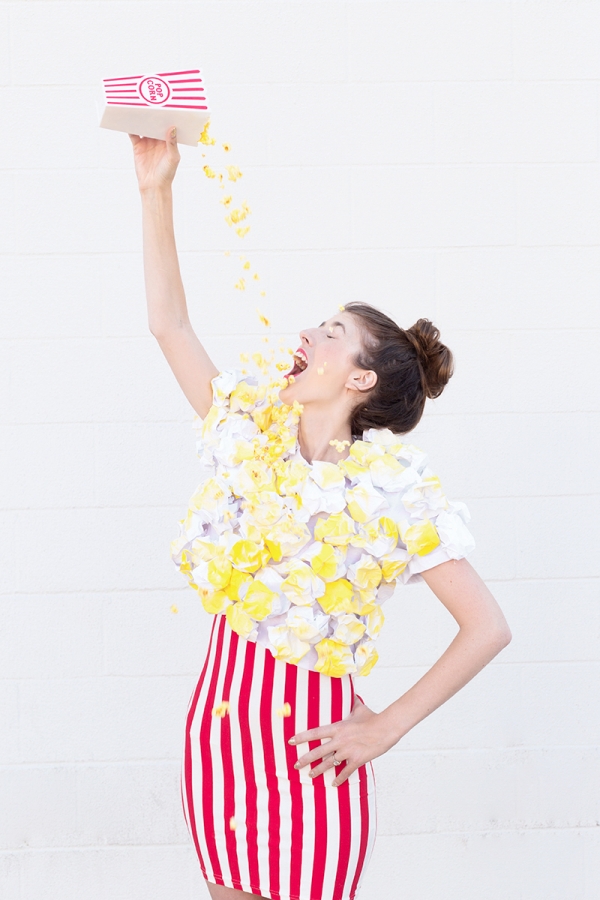 Photos by Jeff Mindell
So the moral of the story is, if you were driving by the 99 cent store on La Brea at 8am a few weeks ago, you would have seen a giant popcorn dumping popcorn on herself and if you make this costume too, THAT COULD BE YOU! Ok, you don't have to dump popcorn on yourself, but it really helps to give that FULL effect.
If you make a Studio DIY costume, share it on Instagram with #studiodiyincostume to be featured here on the blog (and for a chance at some other cool surprises we have in store!)!!