A few weeks ago Jeff and I celebrated our five year anniversary, and we did so on the cheap. We agreed on no gifts, just a fun day at the beach together but, well, I love surprising people so I had to think of something to do that he wasn't expecting. I had been dying to try printing on post-its after sharing this post and decided this was the perfect time to do so! So I printed and plastered up a little post-it love note while he was out. Yep, I was able to do this whole thing during that short half hour! That's how easy it is! This idea would be great for a graduation or a birthday, too, wouldn't it!?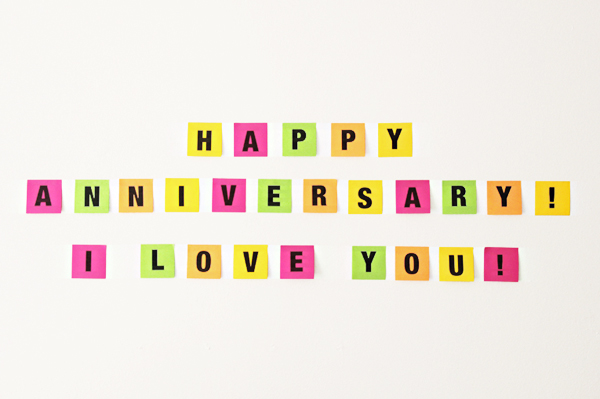 To Make:
Choose a font you want and spell out your message, sizing the font so one letter fits on each post it and leaving enough space between the letters to fit the post-its without overlap. Print out your message on plain old computer paper. Adhere a post-it over each letter.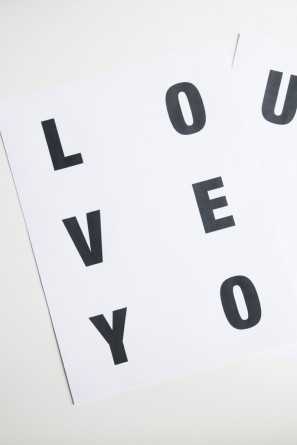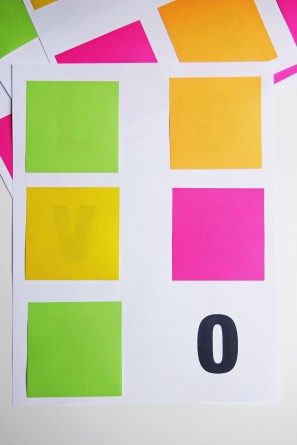 Place your paper with the post-it notes on it back in your printer and re-print the exact sheet again. Be sure you align your paper properly, this will depend on your individual printer. And that, my friends, is a wrap! Peel off your post its and stick them on the wall, the fridge, the bathroom mirror, a piece of kraft paper.. you get the point. Easy to adhere and easy to remove, the perfect celebratory message!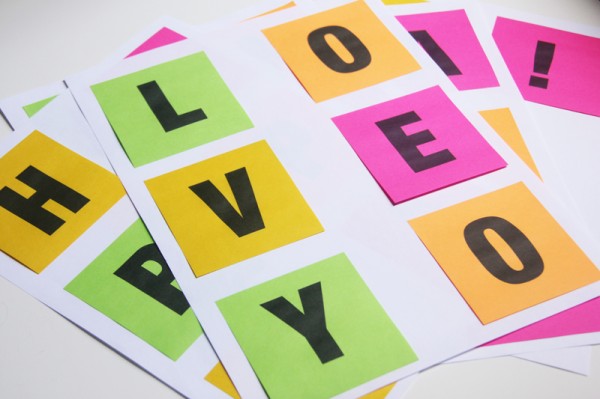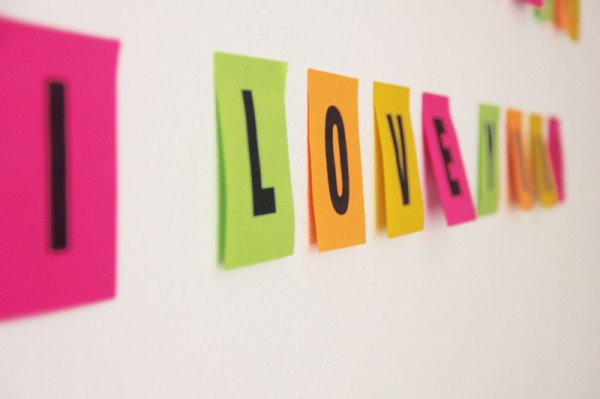 Looking for more DIY projects? Check out the Project Gallery and Free Printable Gallery! In need of supplies to make your own cake bunting? Check out the Craft Supplies Guide!