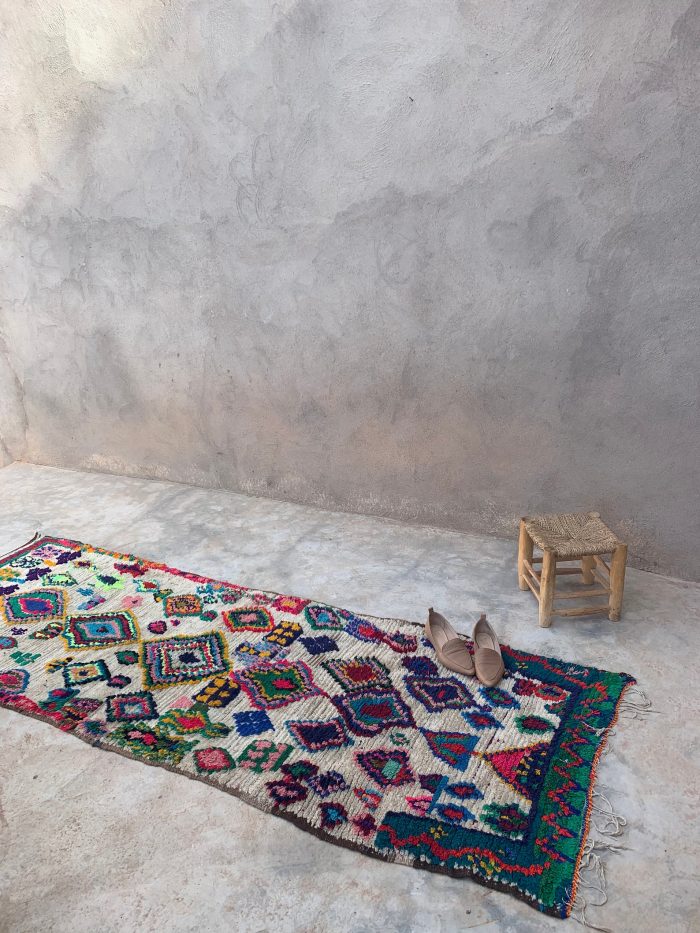 Happy favorite-rugs-of-the-month day! Some great narrow-er rugs today, perfect for hallways or used under the edge of a bed
like we do with ours
! Hope you love 'em as much as I do!
1.
Colorful Vintage Azilal Runner
: This vintage runner! All those COLORS!! It's narrow enough to fit in our hallway but we probably can't go quite this bold so SOMEONE PLEASE BUY IT!!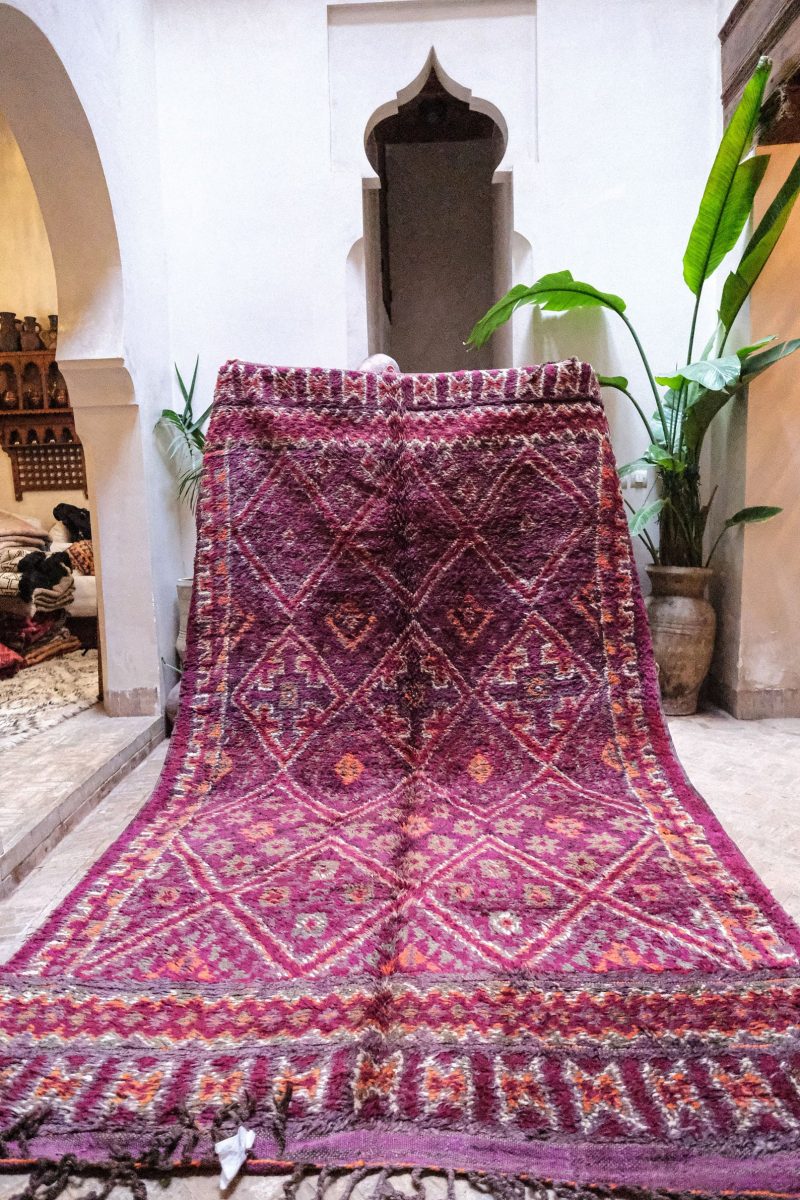 2.
Vintage Purple Berber Shag Rug: Always gotta include a gorgeous tone-on-tone one, and this is for all the purple lovers out there!! How wonderful would this be a jewel toned bedroom??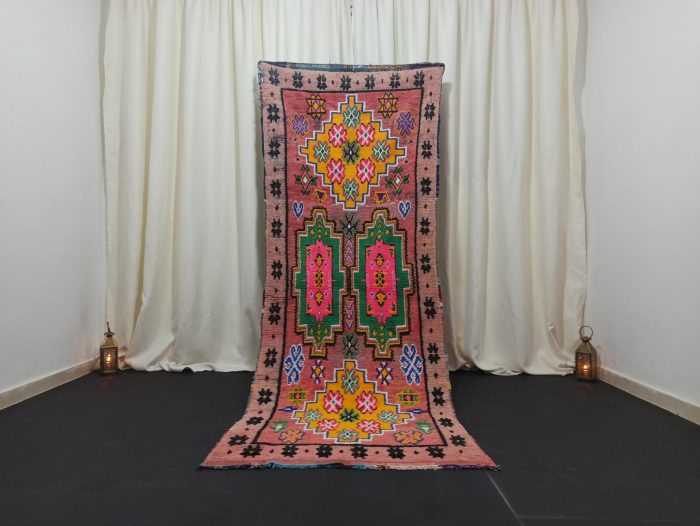 3.
Pink Vintage Berber Rug
: Those pops of neon pink and green in the middle there! Maybe a bold dining room rug choice!? Would love to see it paired with a bold wallpaper, too!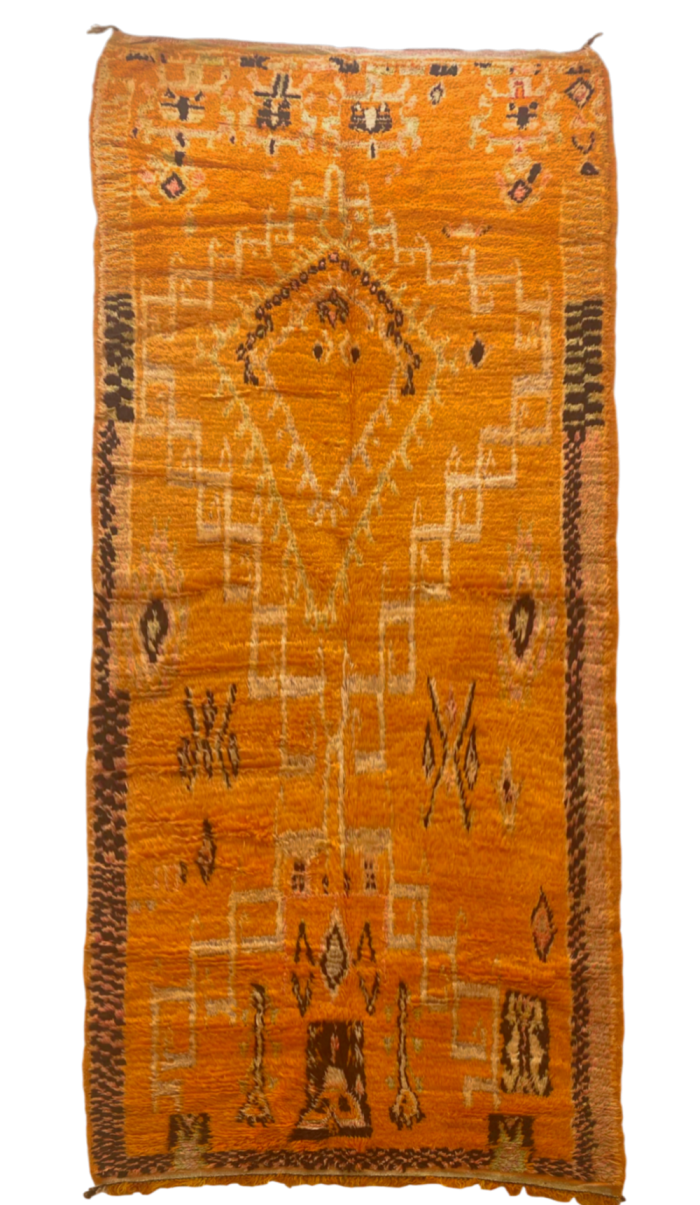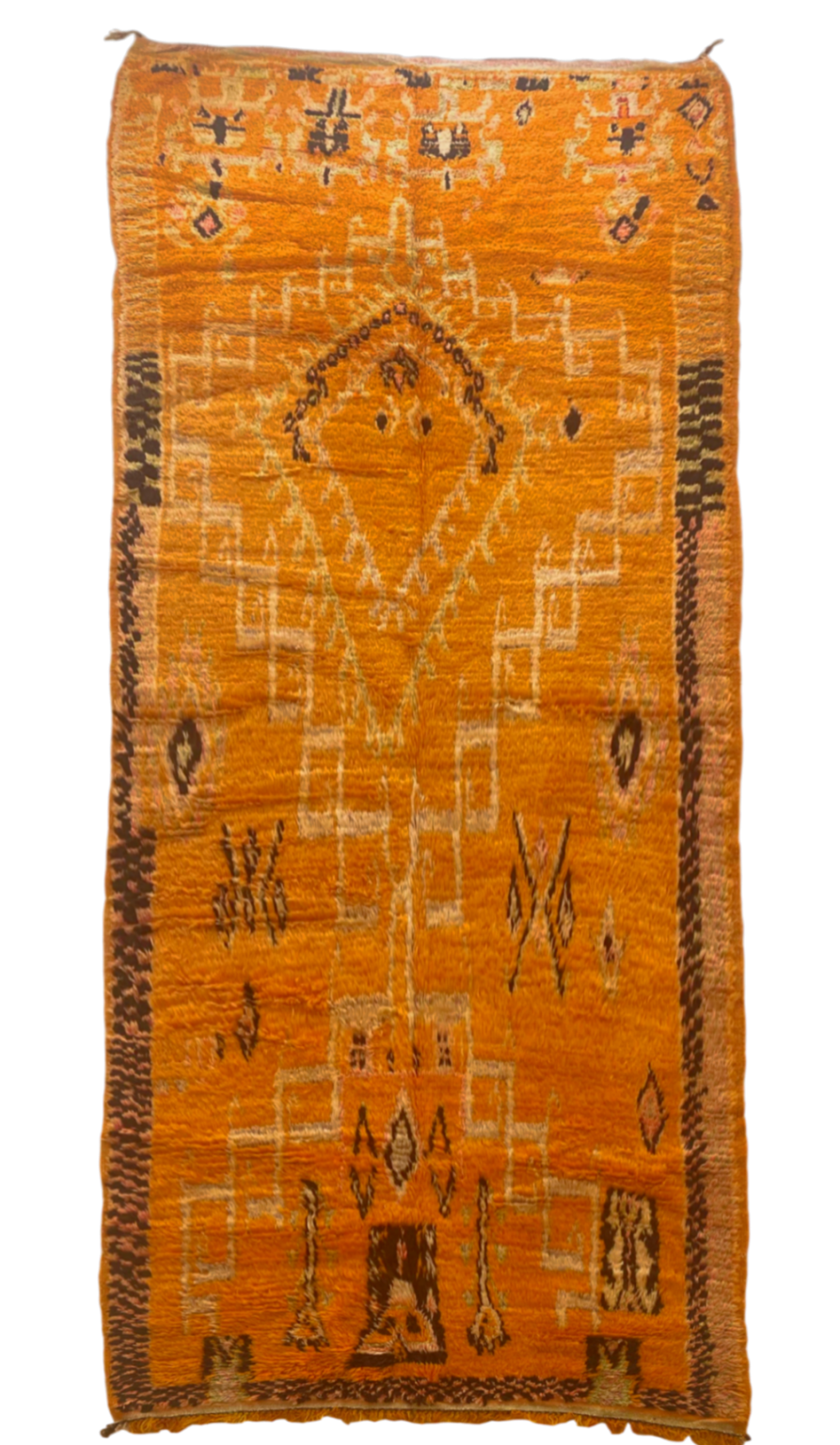 4.
Vintage Zenaga Rug
: You know I always love a deep yellow/mustard/orange-y hued piece. This one is no exception!!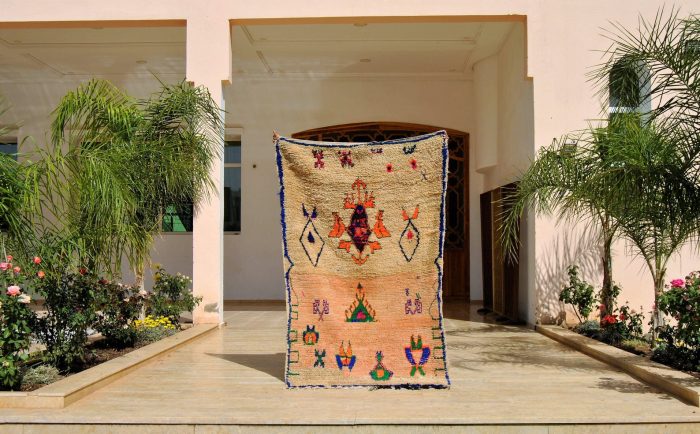 5.
Pops of Color Vintage
Boujad Rug:
Sweet and simple rug with some bold pops of color, if you want to add color to a space but not commit to a full colorful carpet!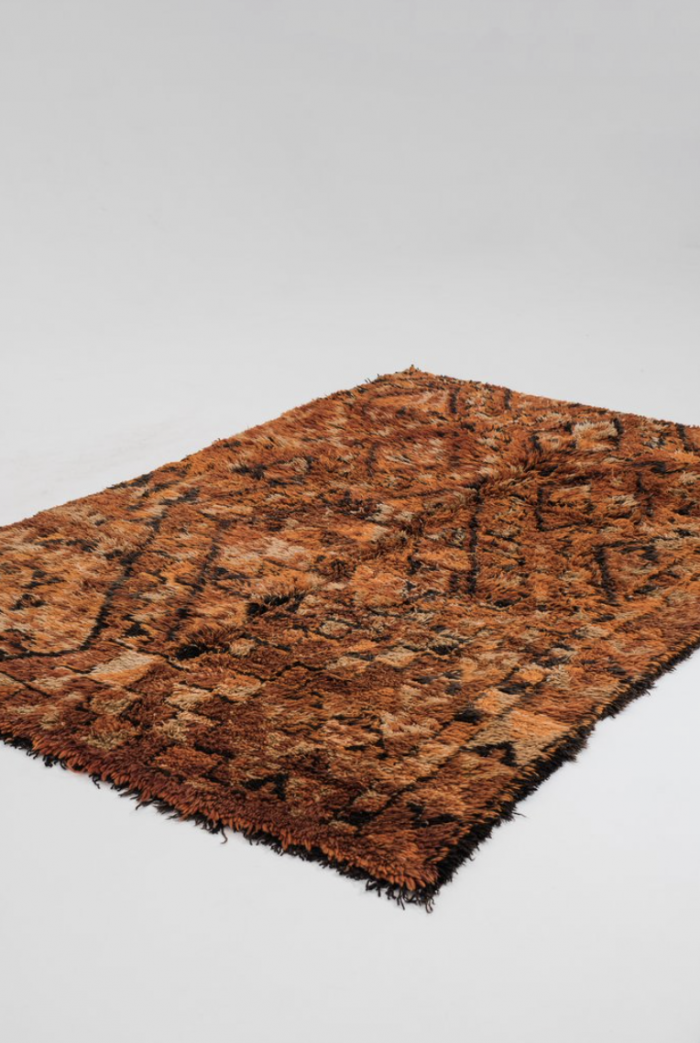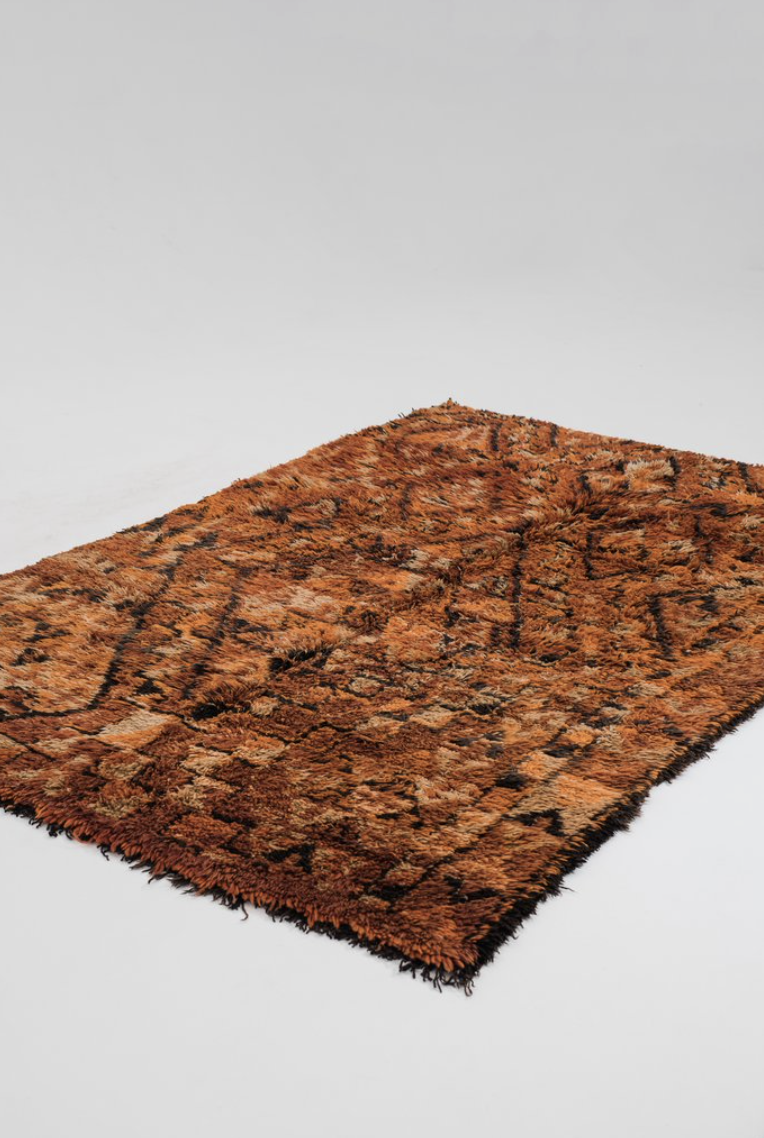 6.
Rust & Brown Beni M'guild Rug:
I know, I know, a neutral rug! But these RICH brown and rust tones spread across the subtle pattern really got me!!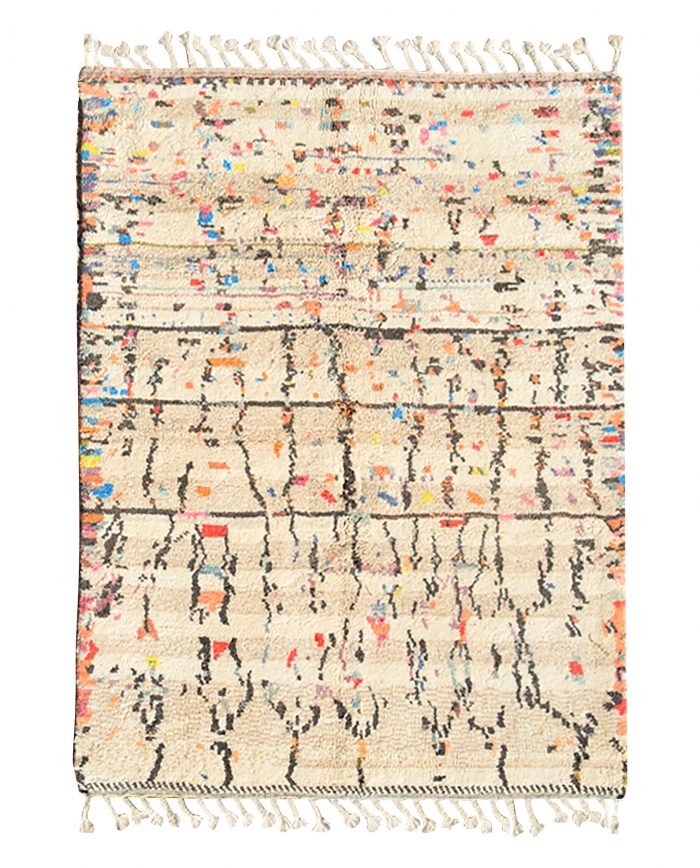 7.
Confetti Beni Ourian Rug
: Doesn't this rug look like it has confetti sprinkled all over it!? Would be perfect for a playroom or kids space.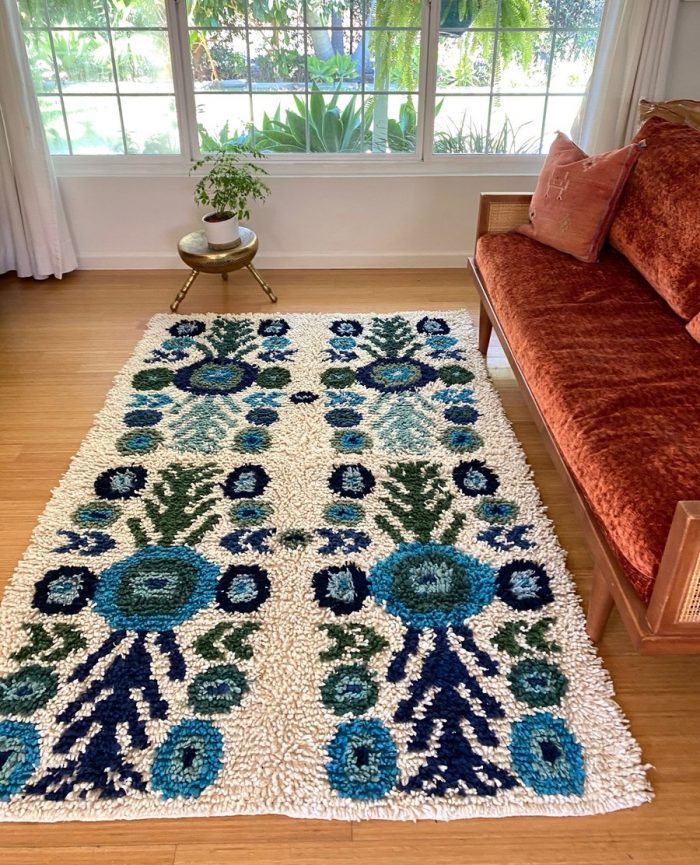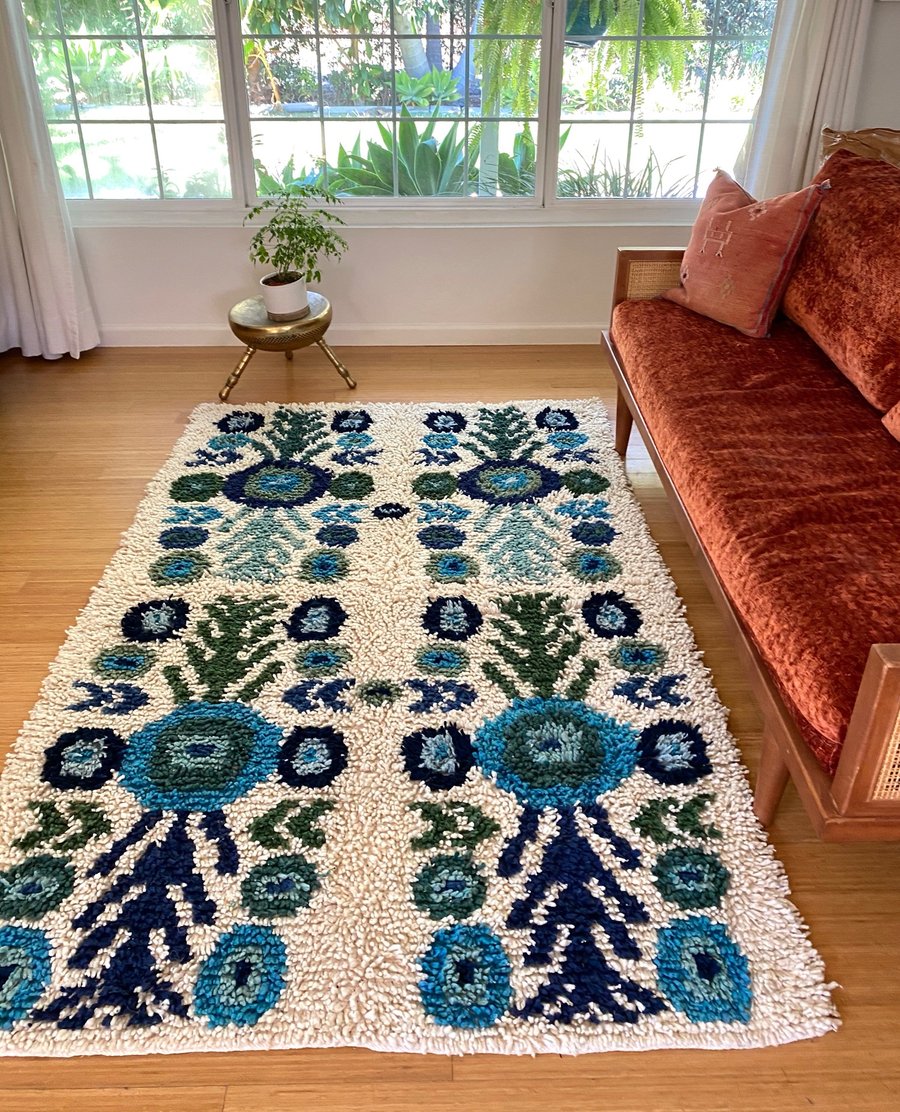 8.
Blue Guatemalan Floral Rug
: One of my favorite companies, FolkProject has designed these gorgeous shag rugs made in Guatemala and they are so special. This blue one is my favorite, I think!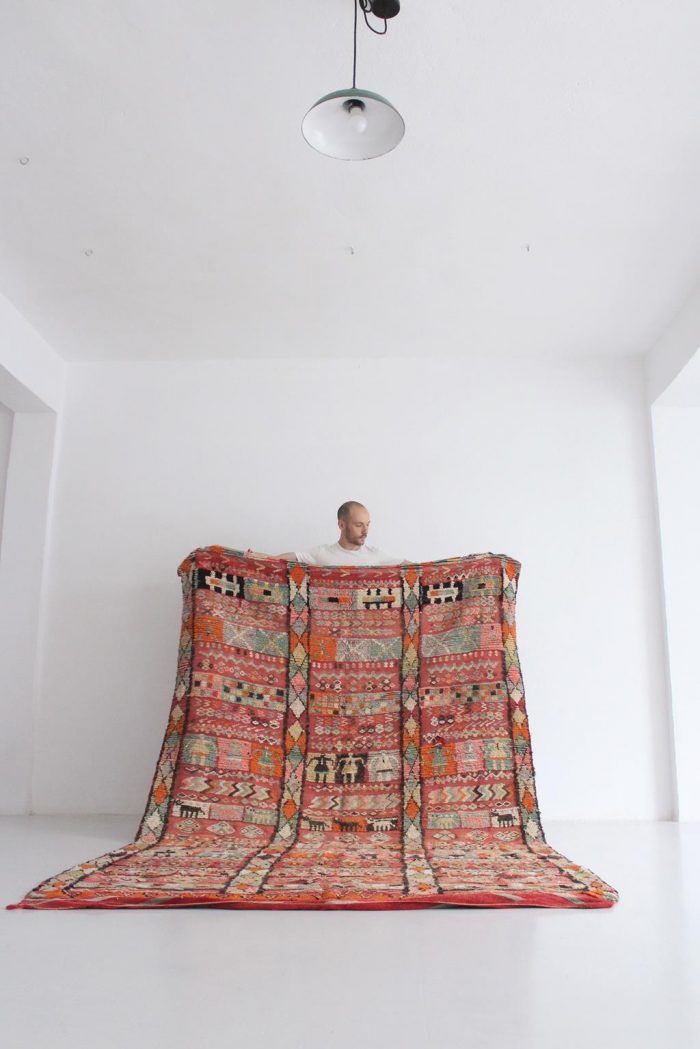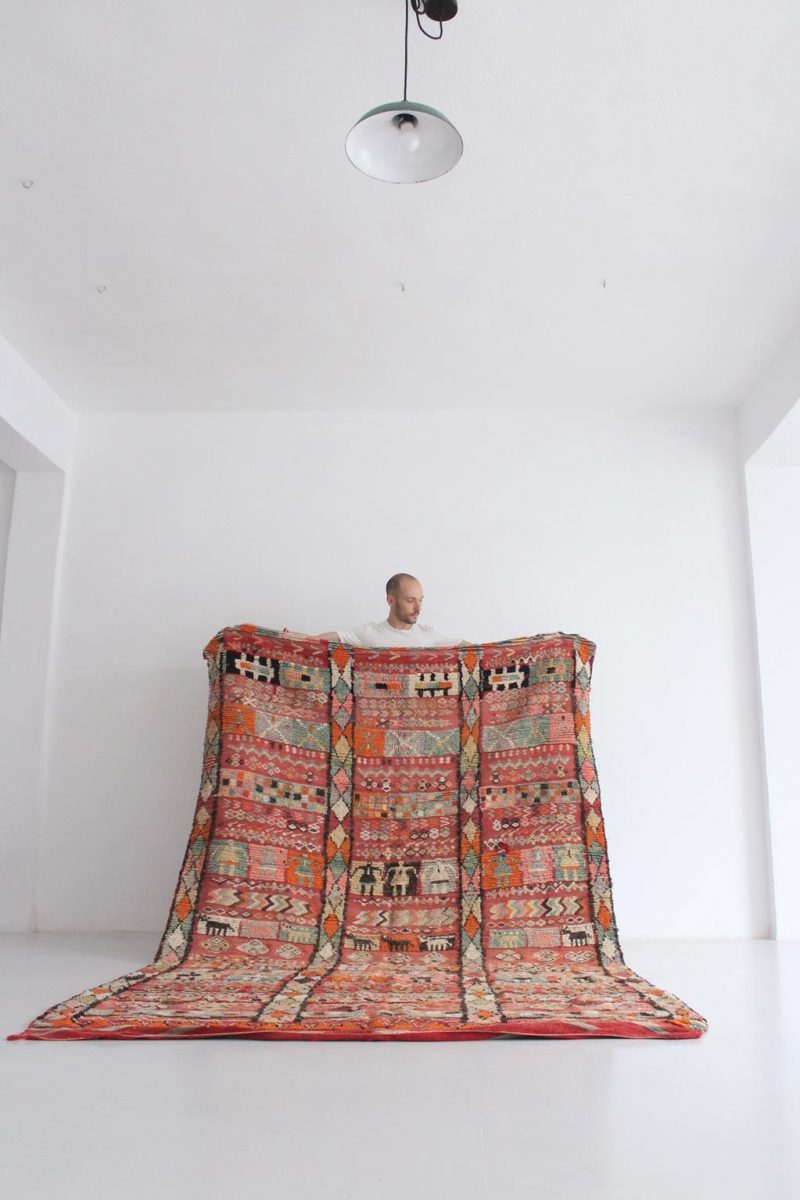 9.
Batania Blanket or Rug
: I love the contrast between the linear diamond patterns and the designs with women, camels and stars on this rug! The hues aren't something I use in my home but I'd LOVE to see this anchor a living room somewhere! So, which is your favorite this month!?
How Do I Clean Moroccan Rugs?
Want to learn how to care for these rugs? Check out these professional tips for cleaning vintage rugs! I regularly curate my favorite one-of-a-kind vintage Moroccan rugs, you can find more hand-picked selections below:
Vol 1
,
Vol 2
,
Vol 3
,
Vol 4
,
Vol 5
,
Vol 6
,
Vol 7
,
Vol 8
,
Vol 9
,
Vol 10
,
Vol 11
,
Vol 12
,
Vol 13
,
Vol 14