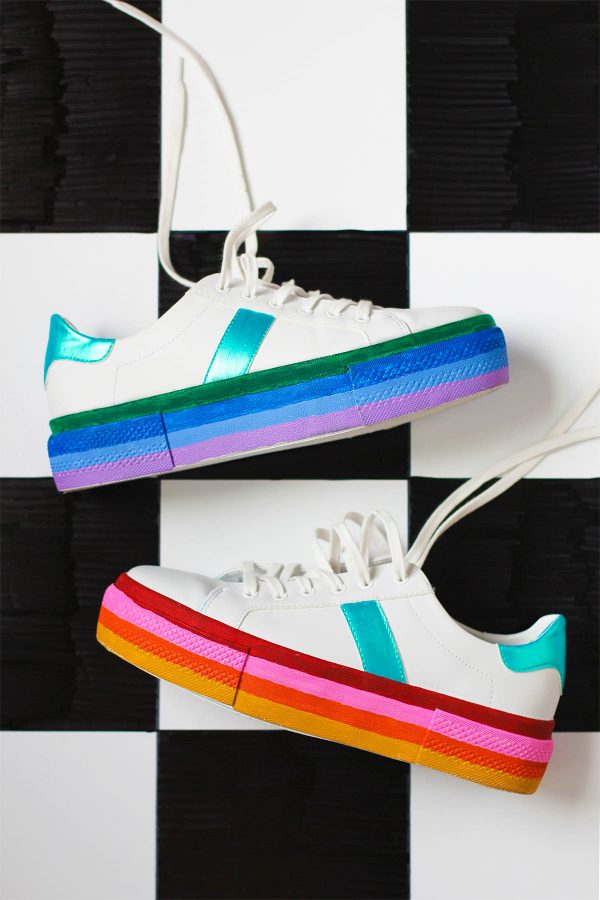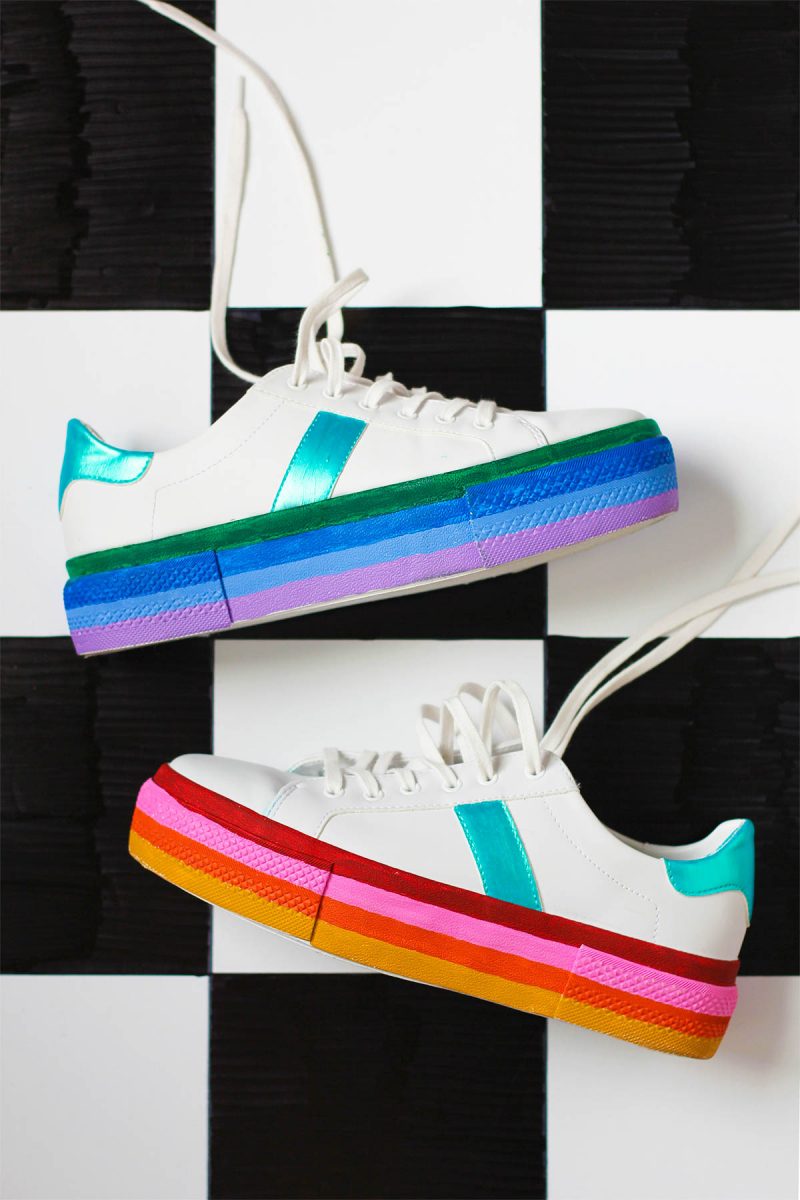 Hello and happy Monday! It's Hannah from Homemade Banana again, and this time I'll be sharing a DIY project that is guaranteed to bring a jolt of color to your accessories closet (and inspire a smile each time you glance down at your feet). After seeing some crazy-amazing platform sneakers, like these ones on the Gucci runway last summer, I've been wanting an excuse to make my own version of them, and Pride month seemed like the perfect time to make my dream a reality!
I tweaked the design a bit to be more real-world friendly—without losing the whimsy—and adapted some simple white faux-leather sneakers with some stripes of colorful paint. This is the perfect project to tackle while you catch up on an episode or two of World of Dance, especially because the end result will certainly inspire a living room twirl or two!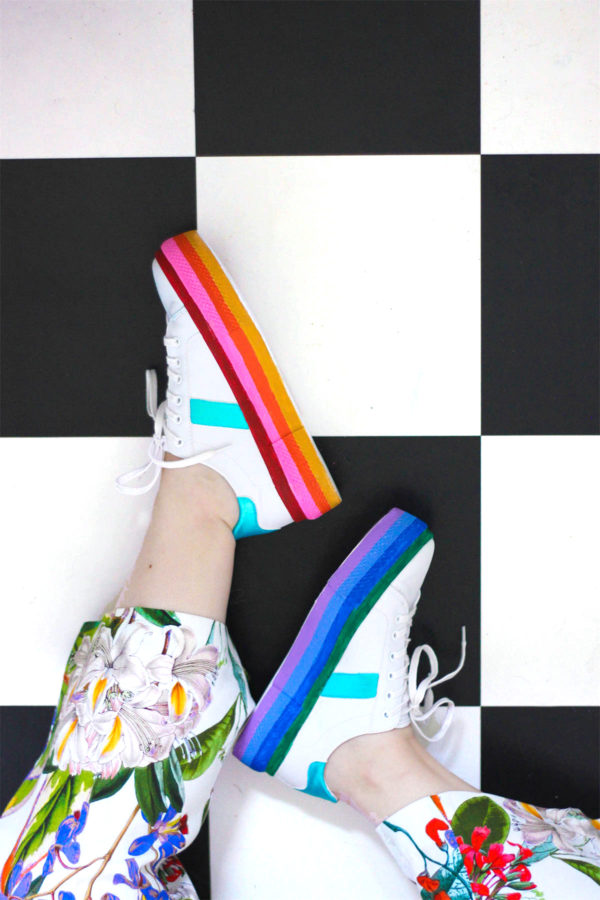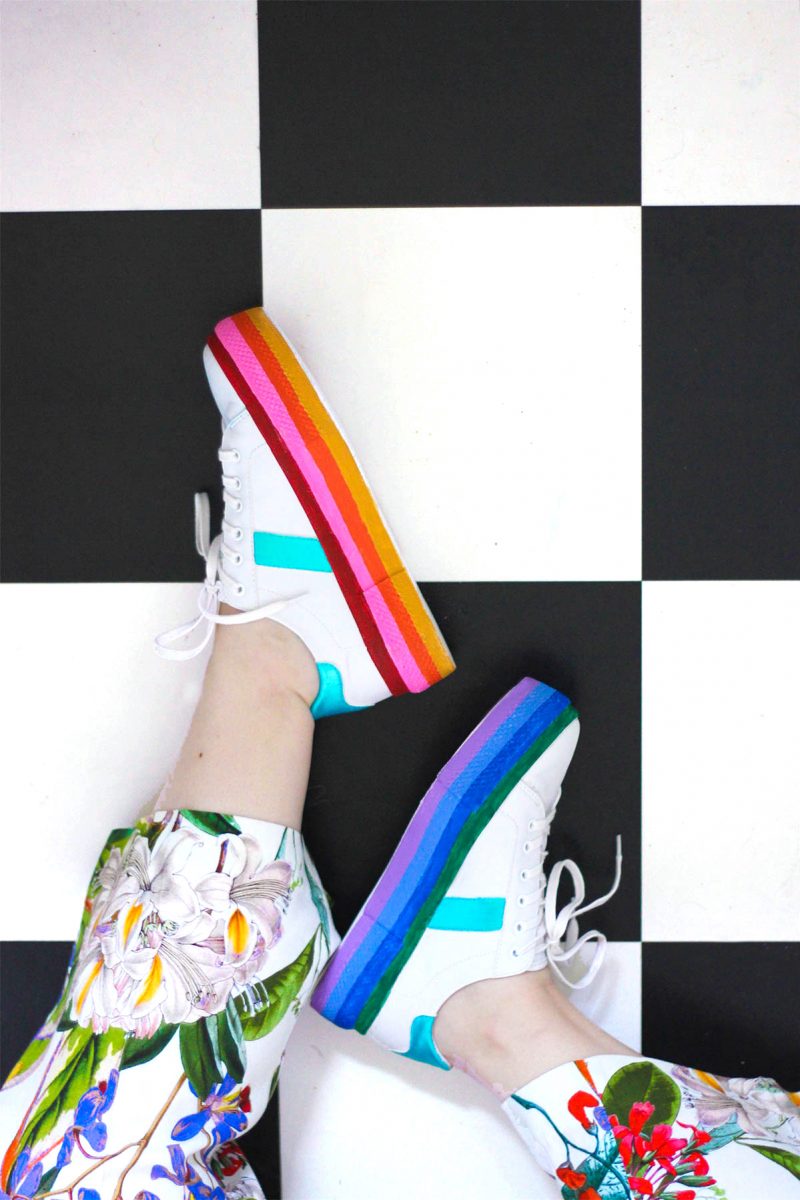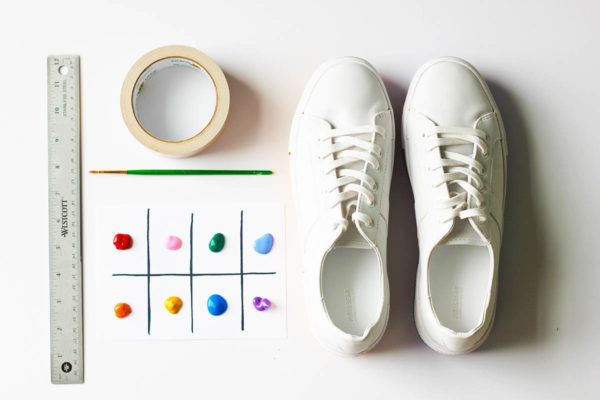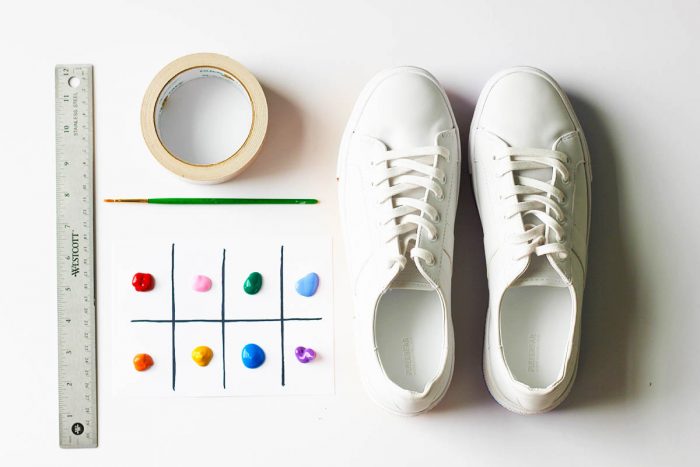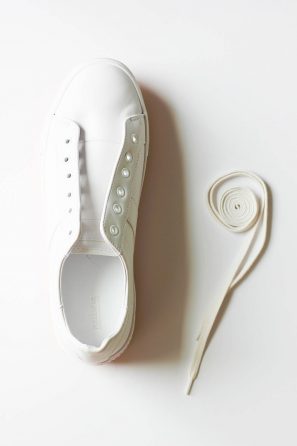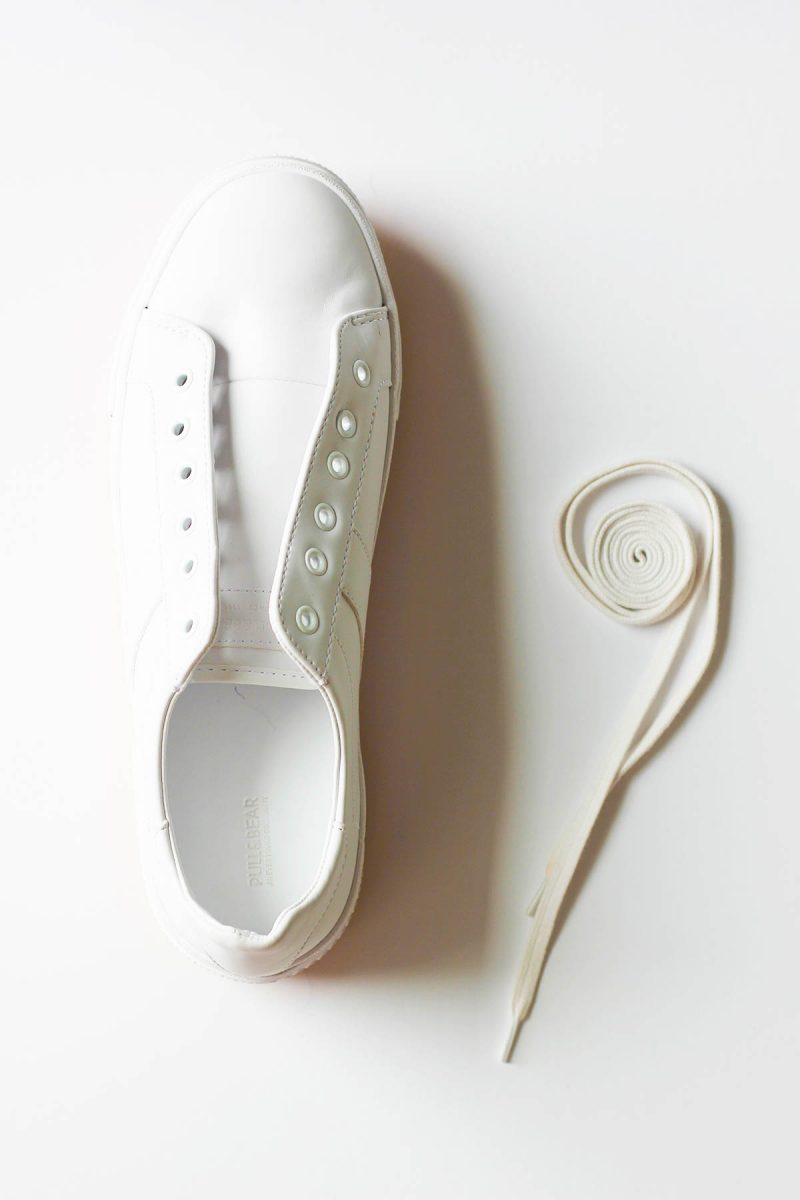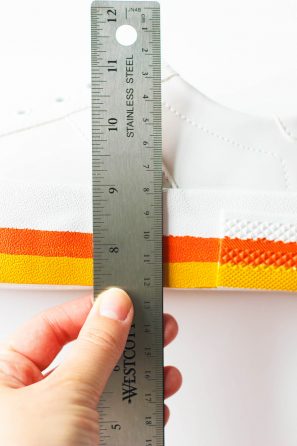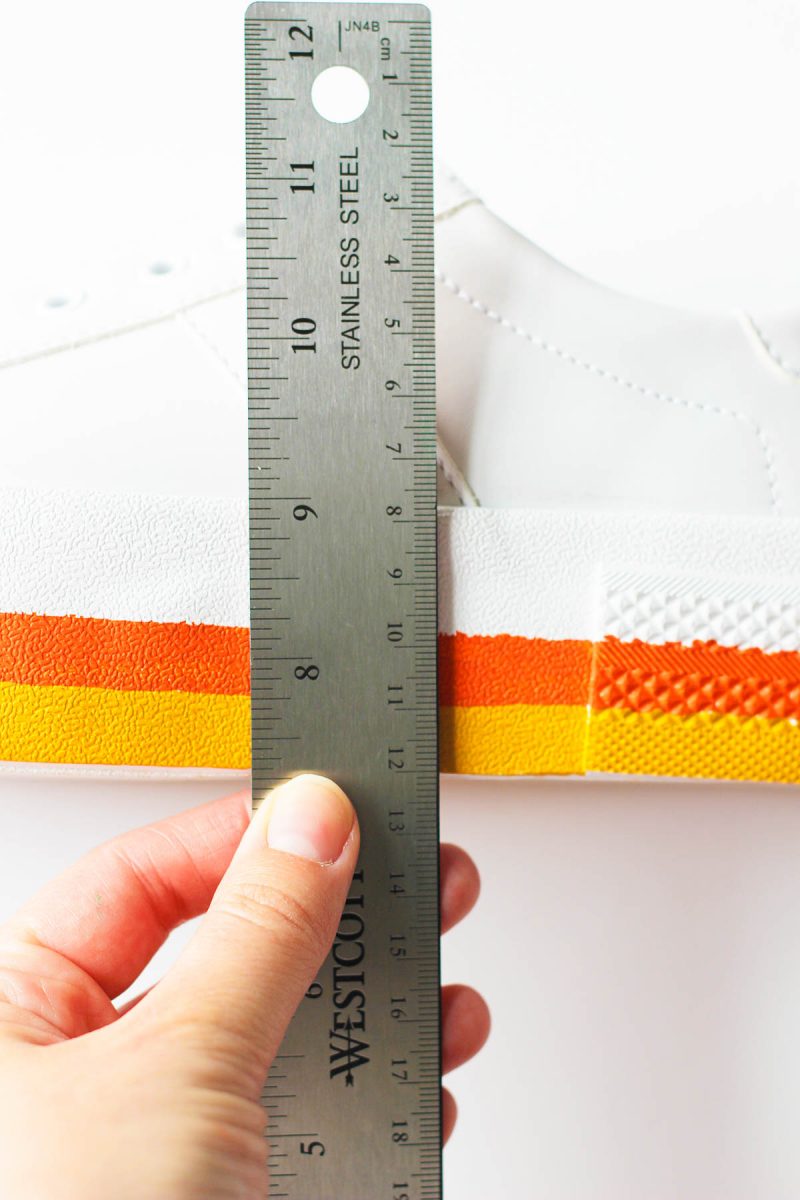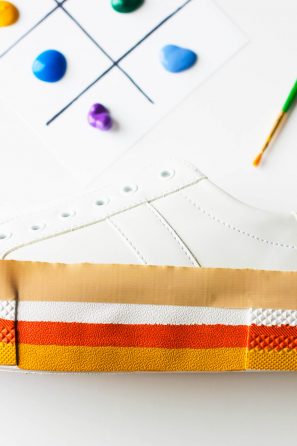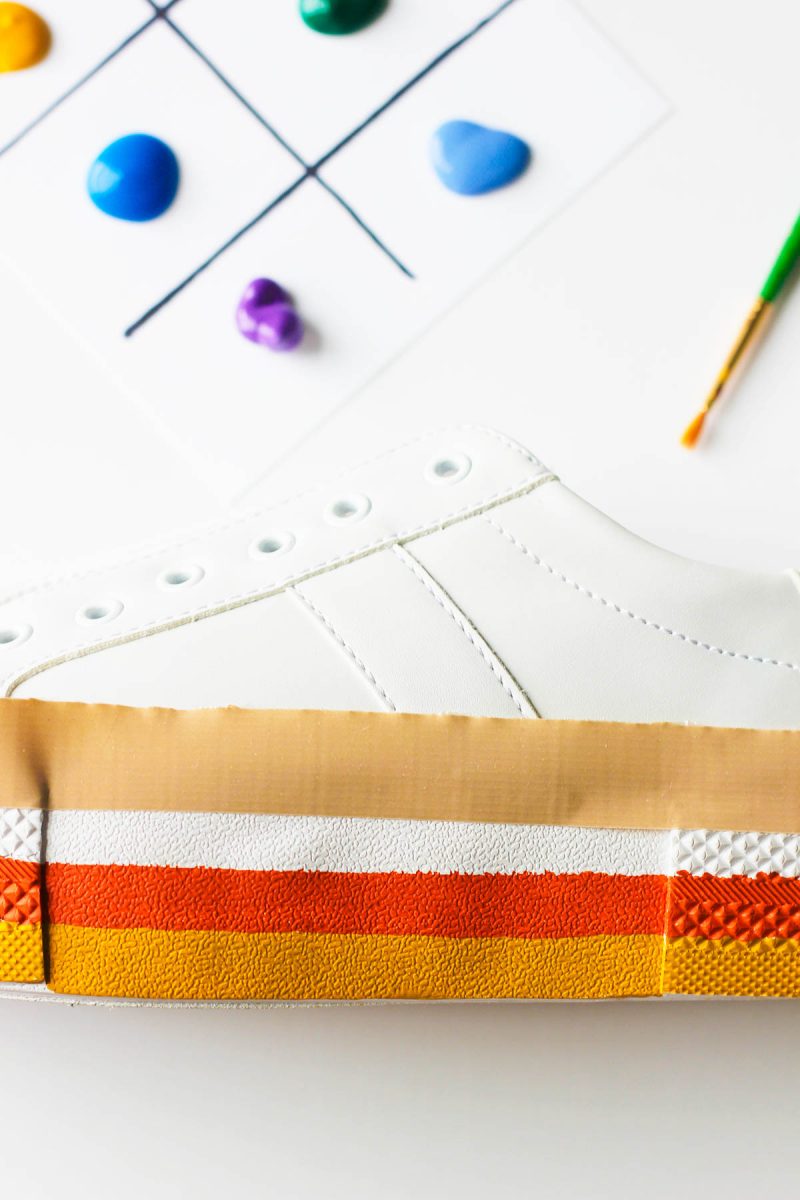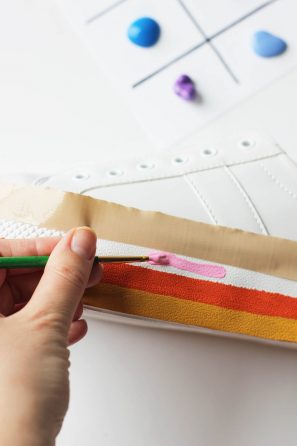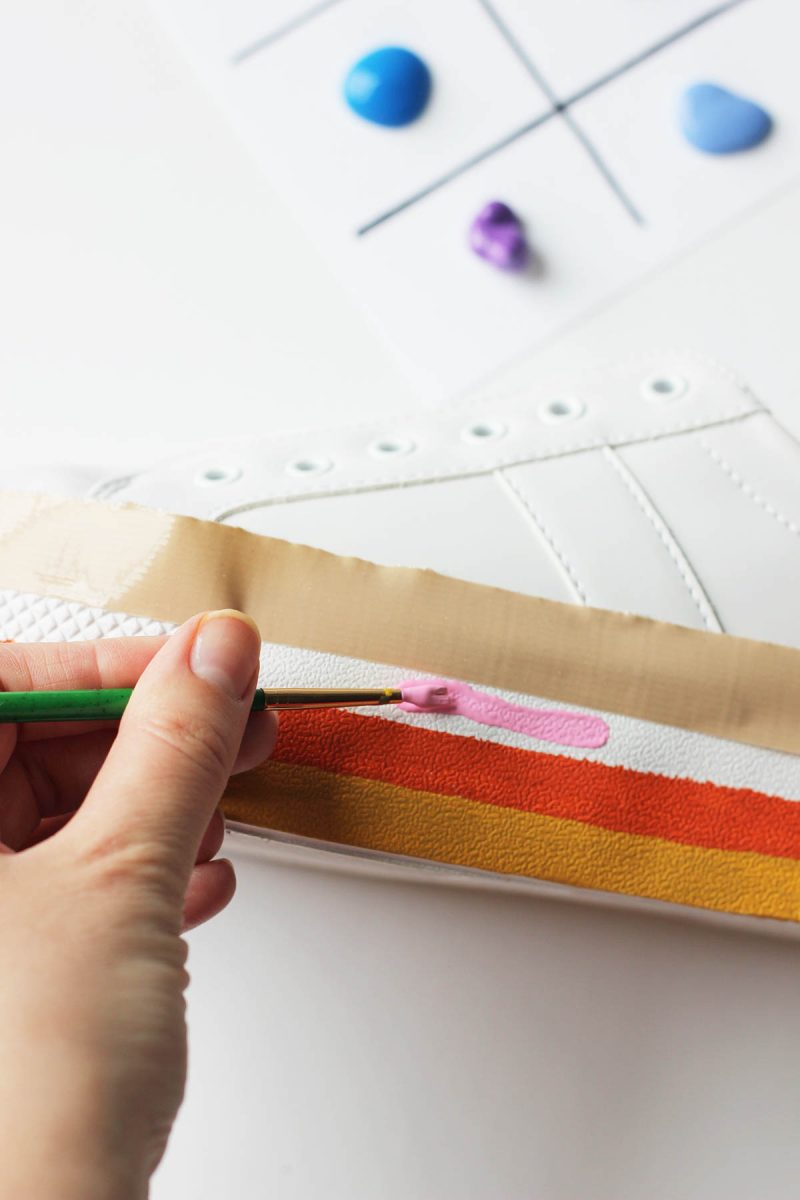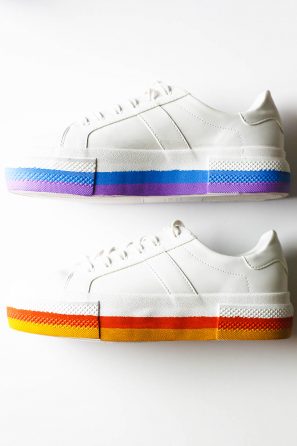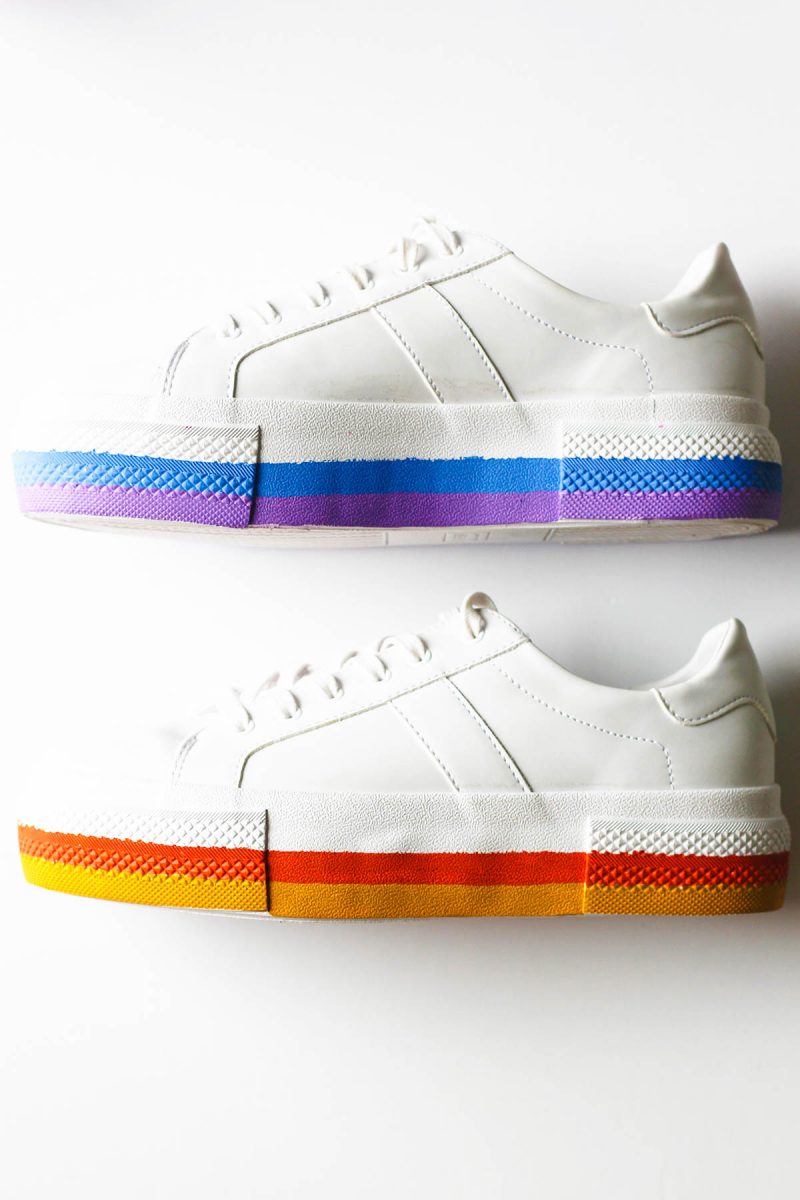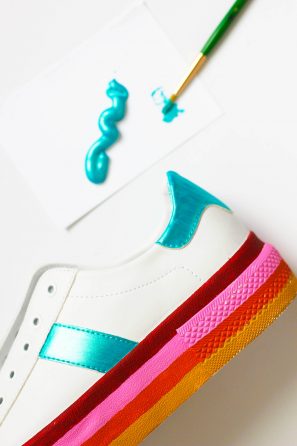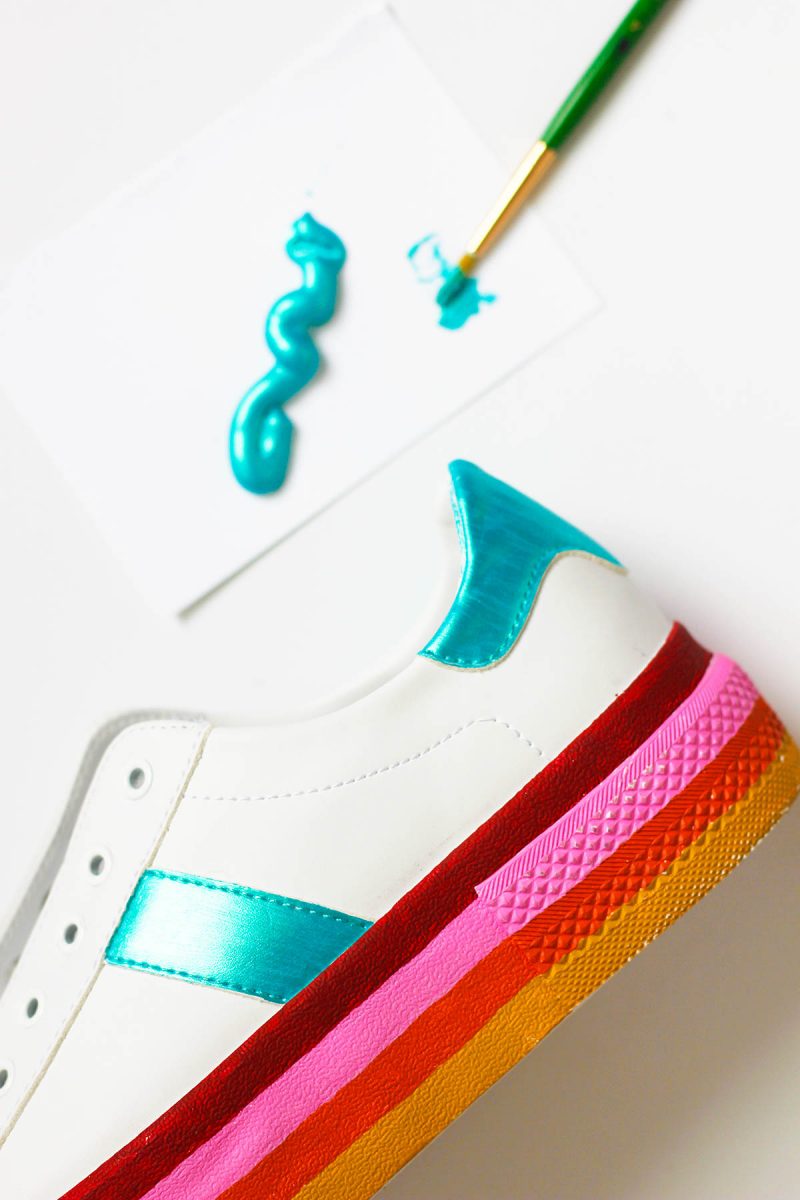 DIY Rainbow Platform Sneakers
Total Time: 2 Hours
Supplies
White Platform Sneakers (similar)
Paint Brush
Acrylic Paint
Ruler
Painter's Tape
Directions
1. First, remove the laces. This will keep them from brushing up against the wet paint as it dries.
2. Measure the sneaker platform, then divide that by four. In my case, each stripe measured one centimeter.
3. Using tape, mark off where the first stripe will be (start at the bottom of the sole and work your way towards the top of the shoe).
4. Paint the first stripe and let it dry fully. Measure, tape and paint the next stripe up and repeat until you've painted all four colors on one shoe.
5. Do the same with the second shoe, and after all the paint is dry, touch up any spotty areas with a second coat of paint.
6. Using some metallic paint for a bit of playful shine, paint the side stripes and heel counter. Let dry.
7. Lace-up those bad boys and hit the town running.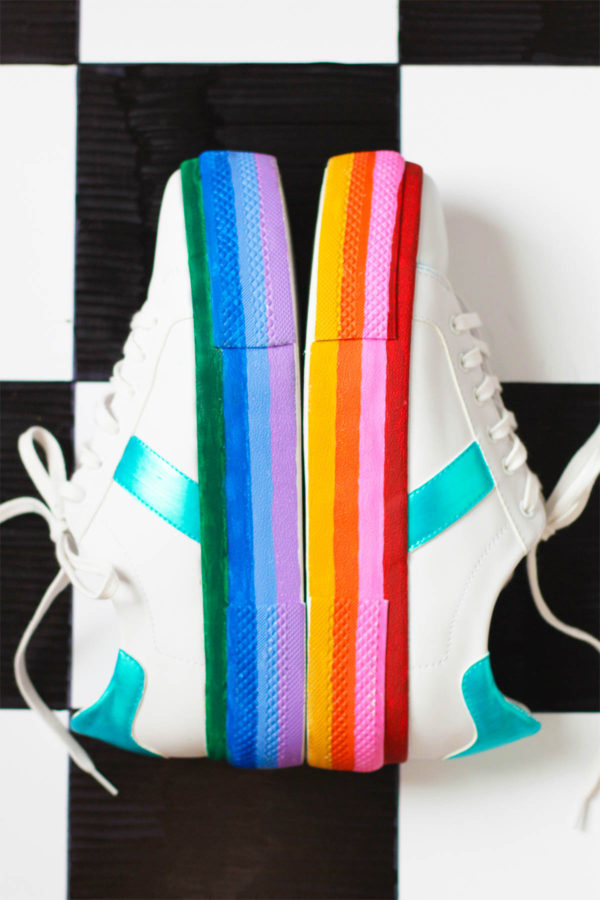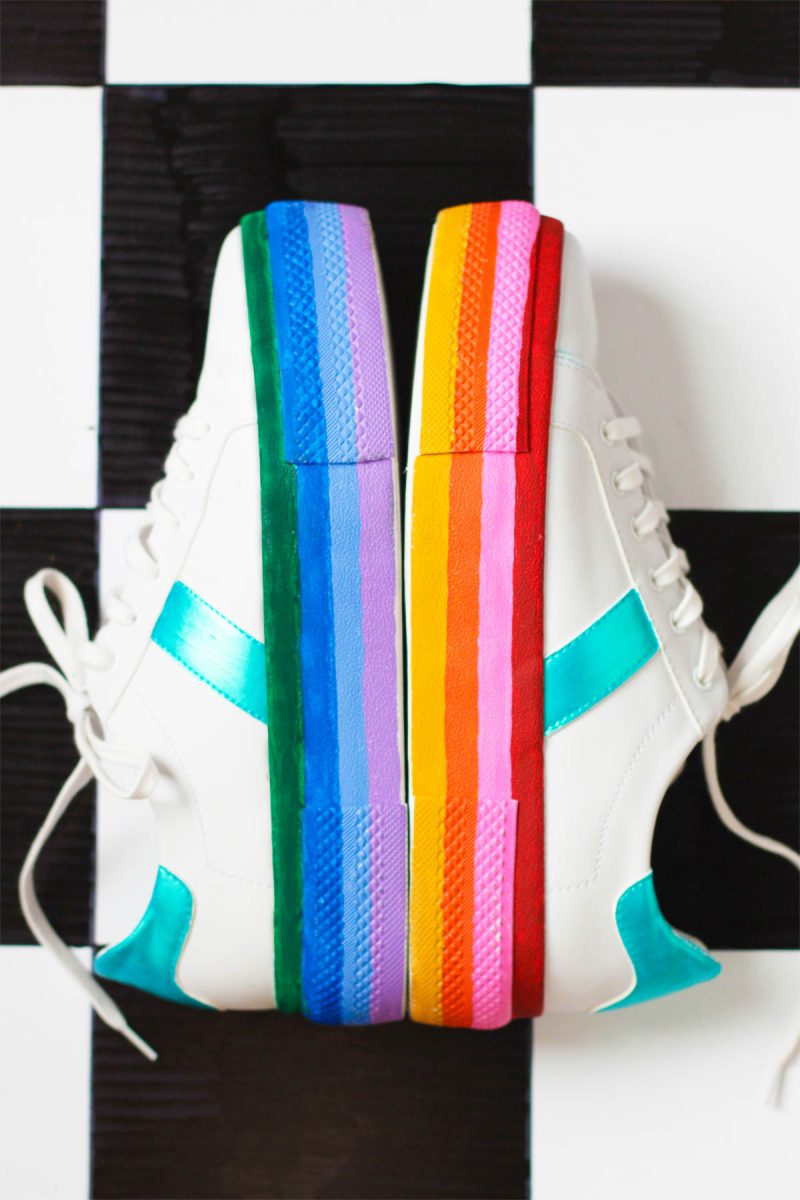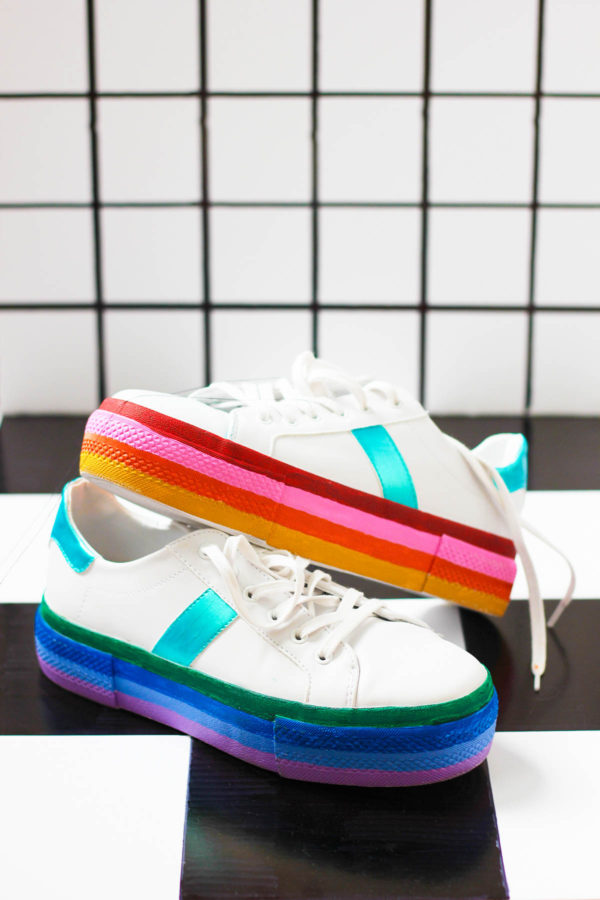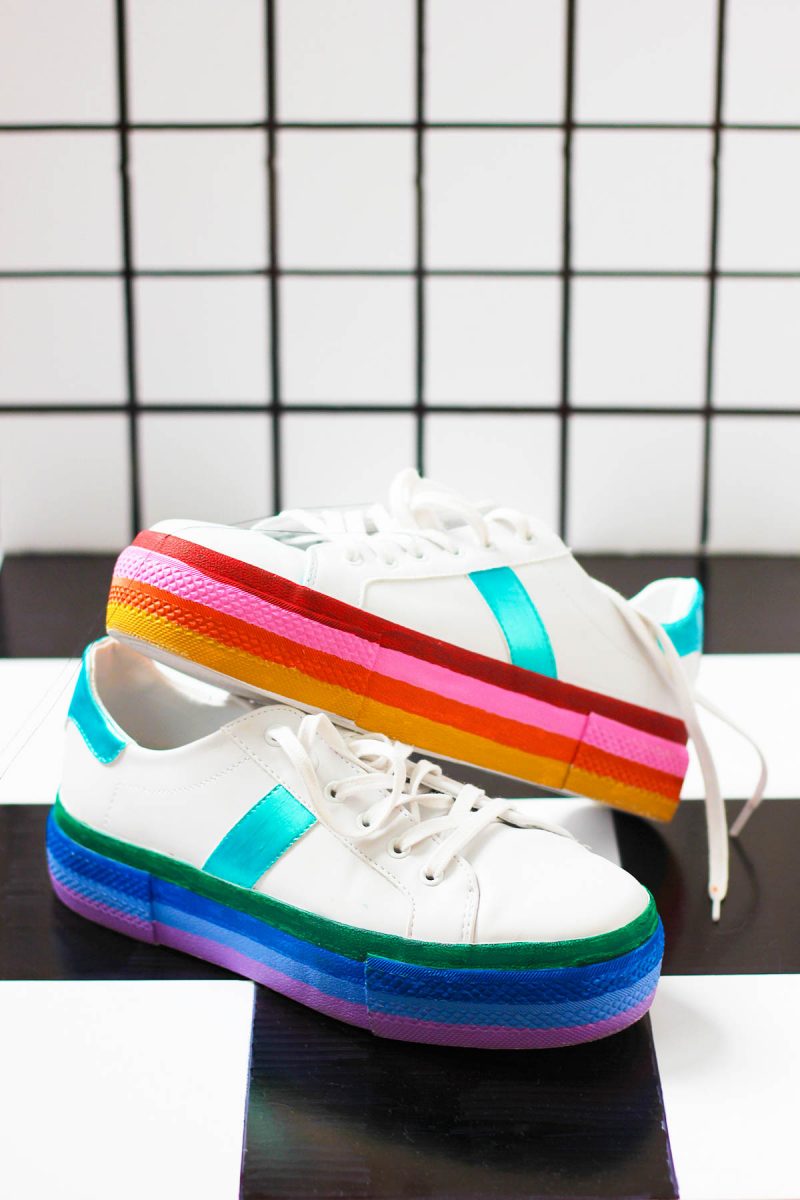 Photos by Hannah Cross
Where do you plan on wearing these new rainbow sneaks?!