We're embarking on a safari adventure today, thanks to Dawn of Not Just A Mommy and this super fun, and totally, DIY jungle-themed baby shower she threw for her sister-in-law. Fun animal prints, faux jungle creatures and kraft paper turned a local gym into an African safari where guests enjoyed games, gifts and goodies… all perfectly fit to the theme!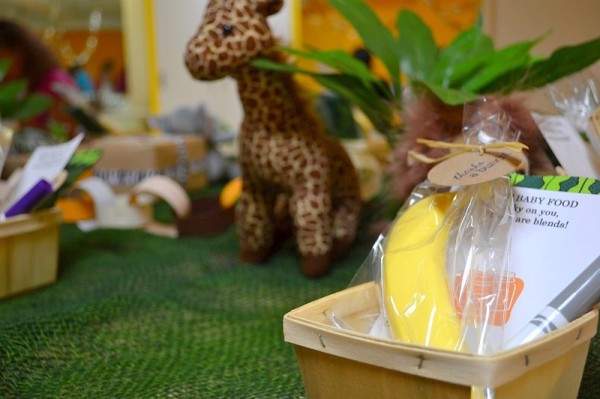 Each guest received a wooden berry box (purchased from one of my favorites, Garnish!) filled with their activity supplies for the day and a candy banana favor made by Dawn. Seriously, how cute are they!? To keep the kids busy, Dawn filled boxes (also from Garnish) with shortbread cookie letters for a few "Unscramble the Words" games.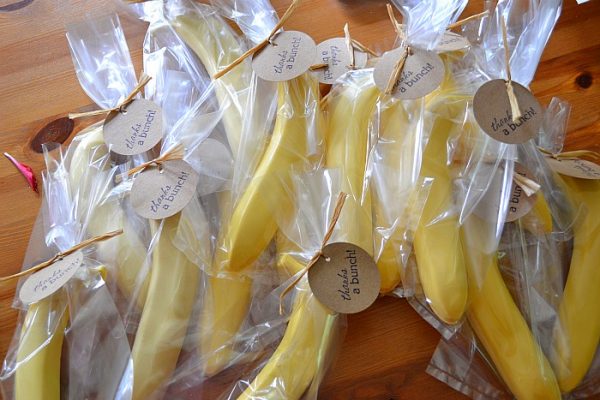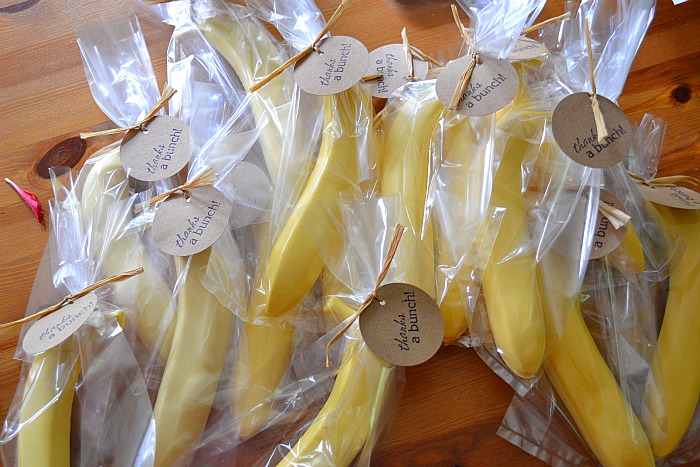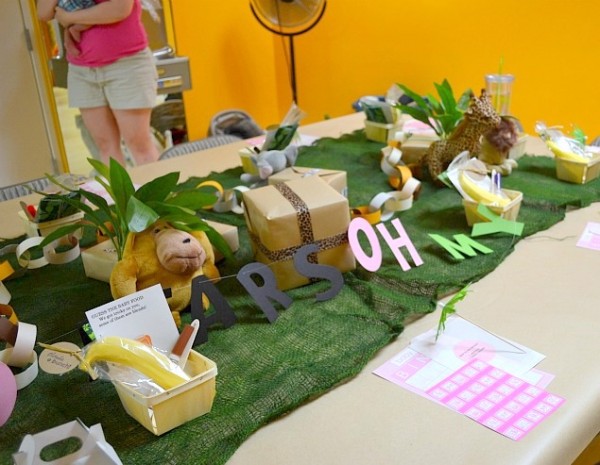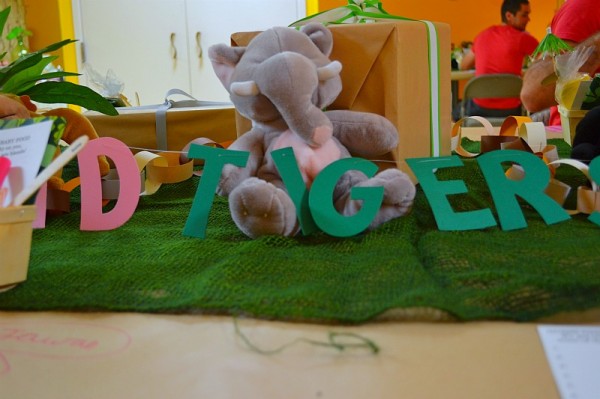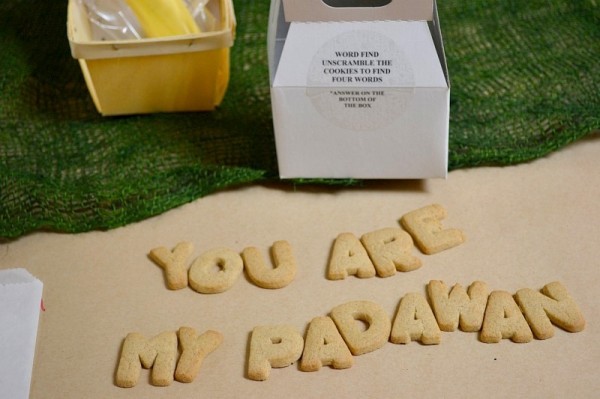 The party hostess wasn't the only one that got creative here… the guests were asked to hone their artistic skills too! Everyone was invited to decorate a onesie using various fabrics (which Dawn pre-lined with fusible interfacing) and cookie cutters as stencils. After they cut out their designs, all they had to do was iron on their creation to a onesie and they'd made an adorable, and very useful, gift for the new little one!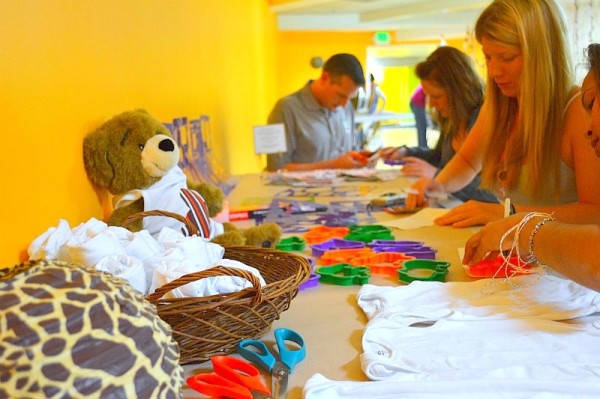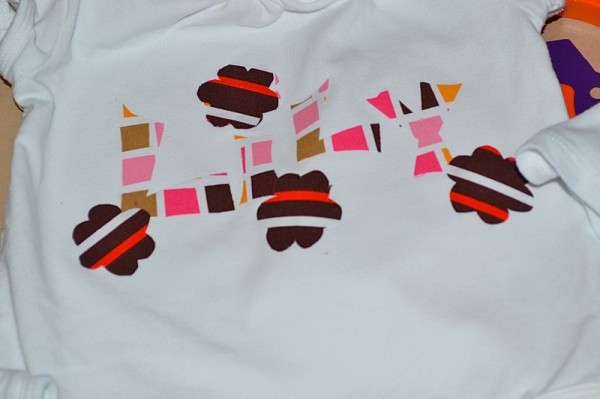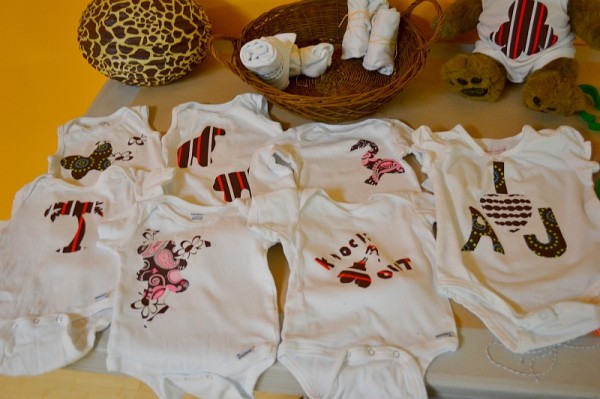 I love the jungle-fied milk and cookies bar Dawn created. An array of flavored milks and lots of safari-themed cookies graced the table. Mini cookies were even added to the cupcakes (decked out in animal print, of course!). Paper & Pigtails created the cutest labels to mark each delicious treat.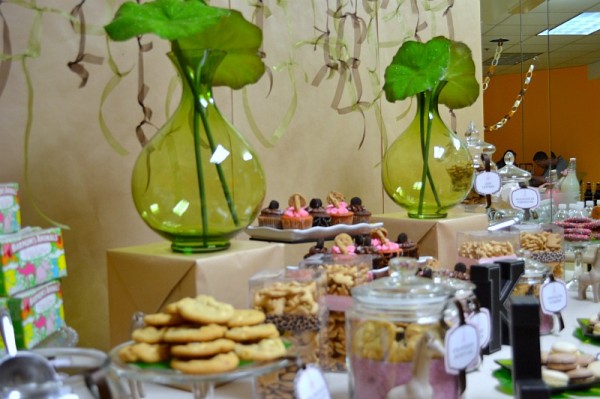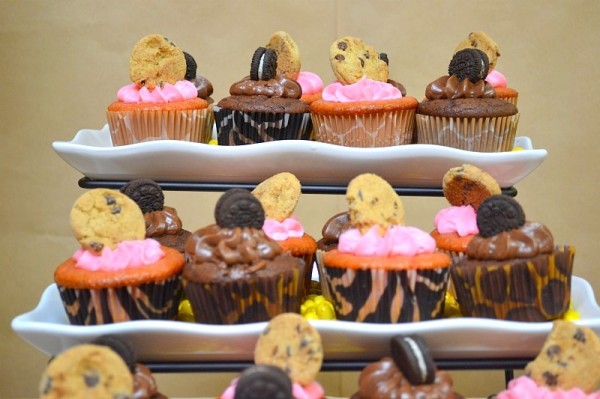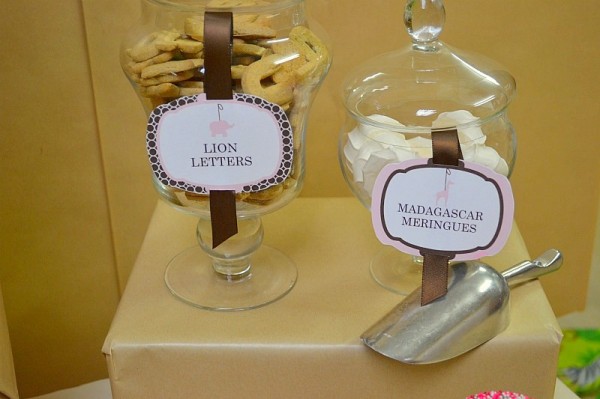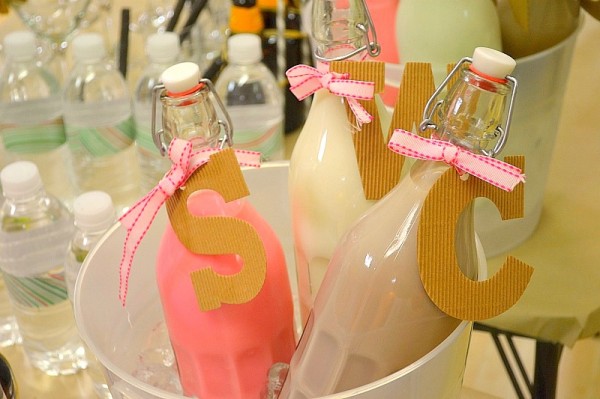 Fittingly, a safari theme nursery is planned as well. If it looks anything like this party, I'd certainly be happy sleeping there!
Participating Vendors
Party Design & Photography: Not Just A Mommy
Safari Printable Paper Goods: Paper & Pigtails
Gable Boxes, Clear Labels, Paper Straws, Wooden Berry Boxes & Wooden Spoons: Garnish
Banana Candy Mold: Home Cake Decorating Supply Co., Seattle
Ribbon, Fabric & Fusible Interfacing: Jo-Ann Fabric & Craft Store
Kraft Paper: Packaging Specialties
Block Letters, Giraffes, Acrylic Boxes & Cookie Cutters: Michael's

Crafting your own event details? The craft supply guide has all the supplies you'll need! Or perhaps you're looking for something handmade for your upcoming party? Head on over to the handmade vendor guide, too!