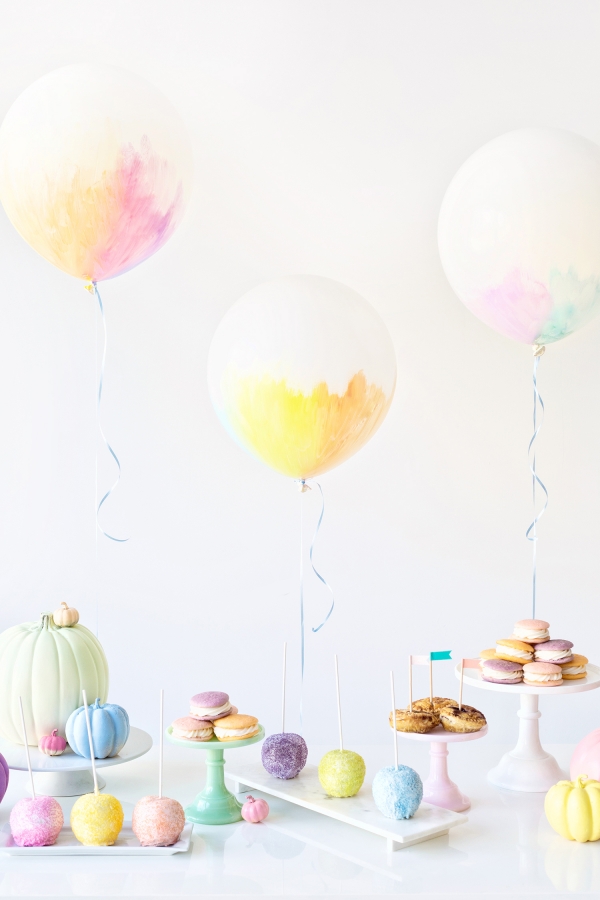 I interrupt this costume bonanza to bring you my newest project with my favorite partner in crime here on Studio DIY, Balloon Time! This fall I created a baby shower that takes all those good things we love about fall (pumpkins, caramel apples, pie!) and puts a pretty pastel palette over them, fit for a baby shower! I made some easy peasy watercolor balloons and came up with a fun balloon-y twist on a classic shower game, plus there's free printables to boot! You can get all the details and tutorials right here!
Photos by Jeff Mindell
Have I told you how excited I am that pastels are in for fall!? Yessss!