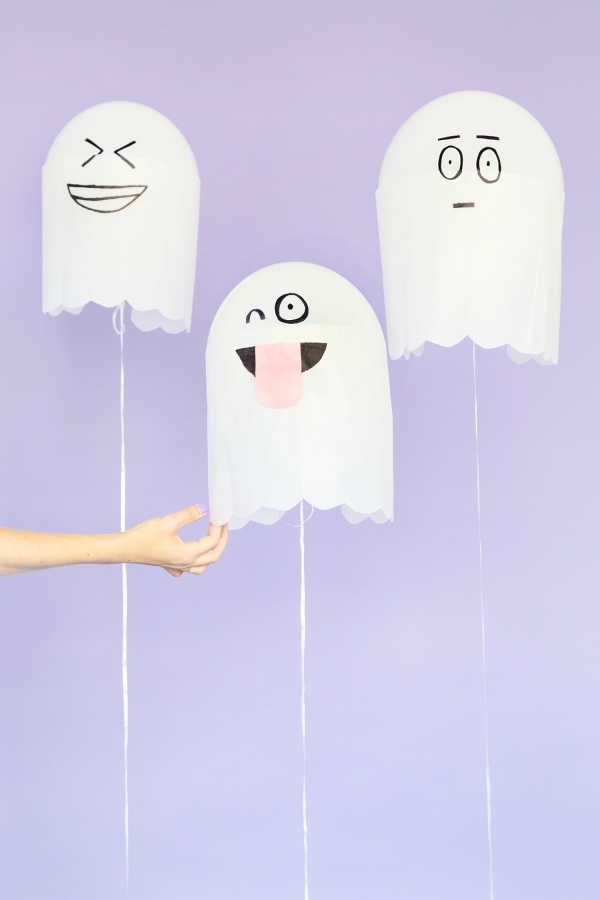 We've done so many fun Halloween projects with Balloon Time from our eyeball balloons to our balloon costumes! And THIS year, we created some silly ghost balloons! You may have seen them circulating the interwebs already, but in case you haven't… be sure to head over here for the full tutorial! 'Cause not all ghosts have to be scary, you guys!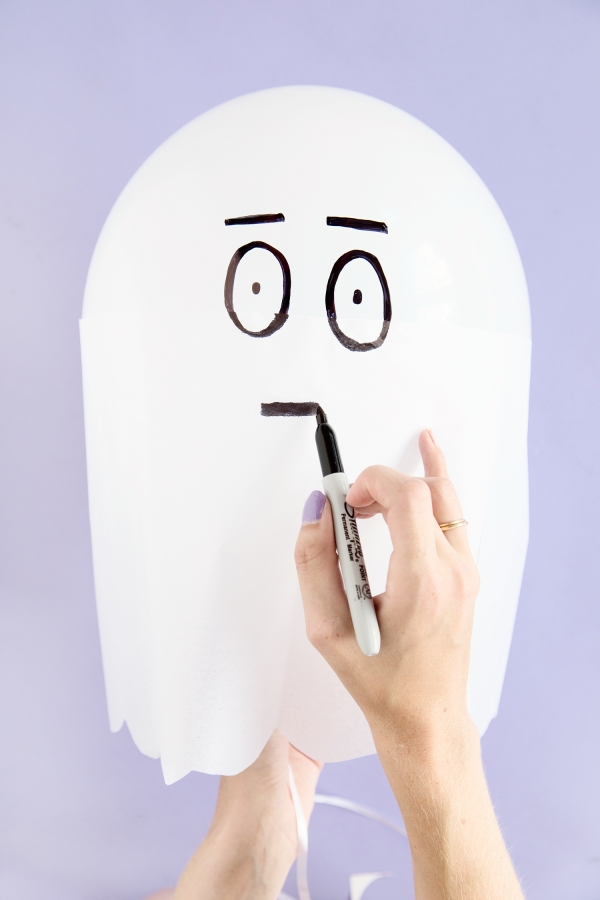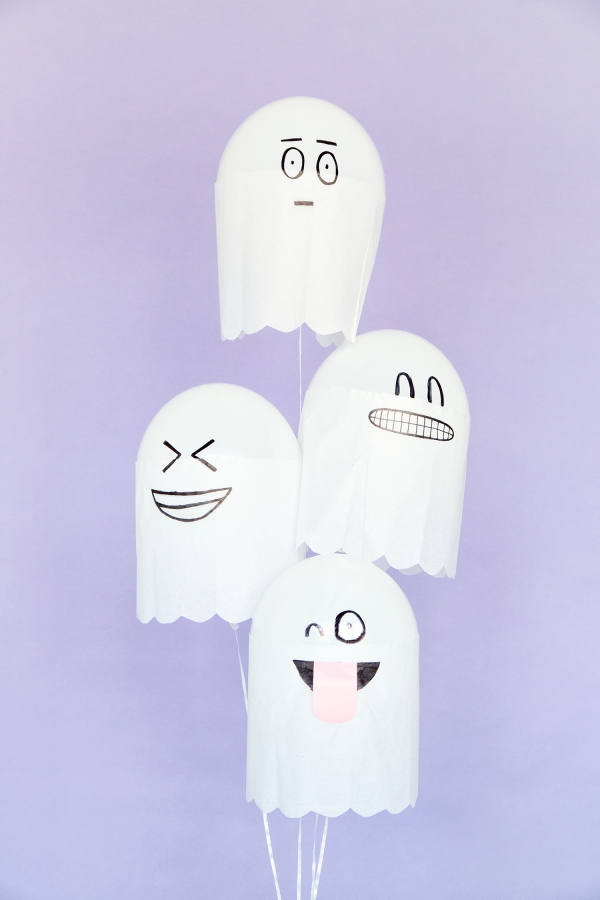 Photos by Jeff Mindell
These would be perfect to greet trick-or-treaters, wouldn't they!?