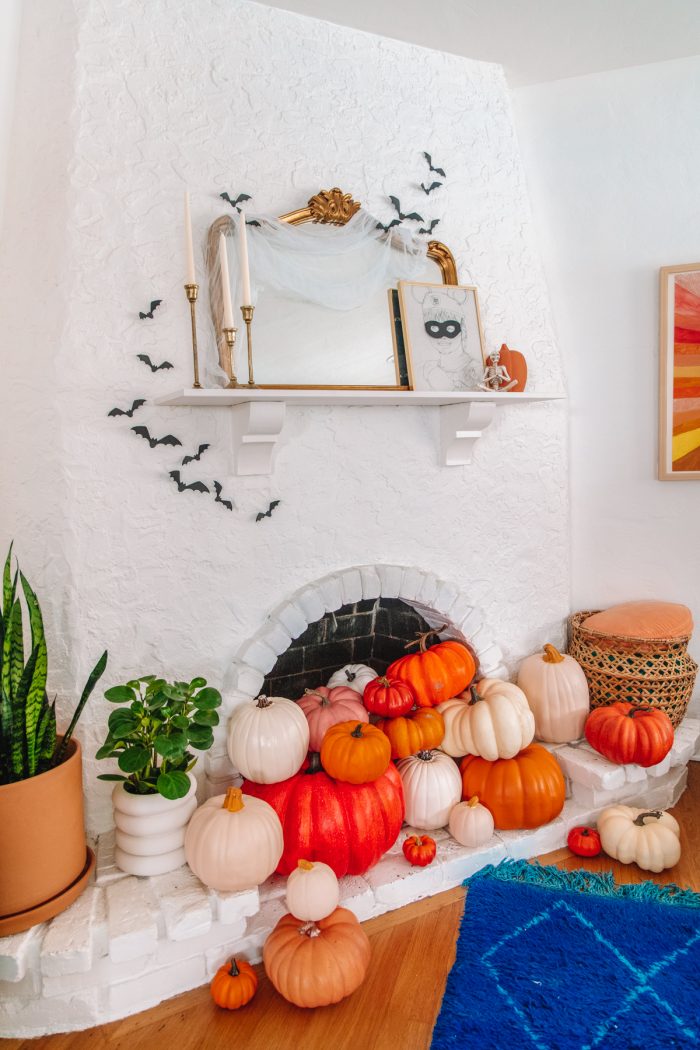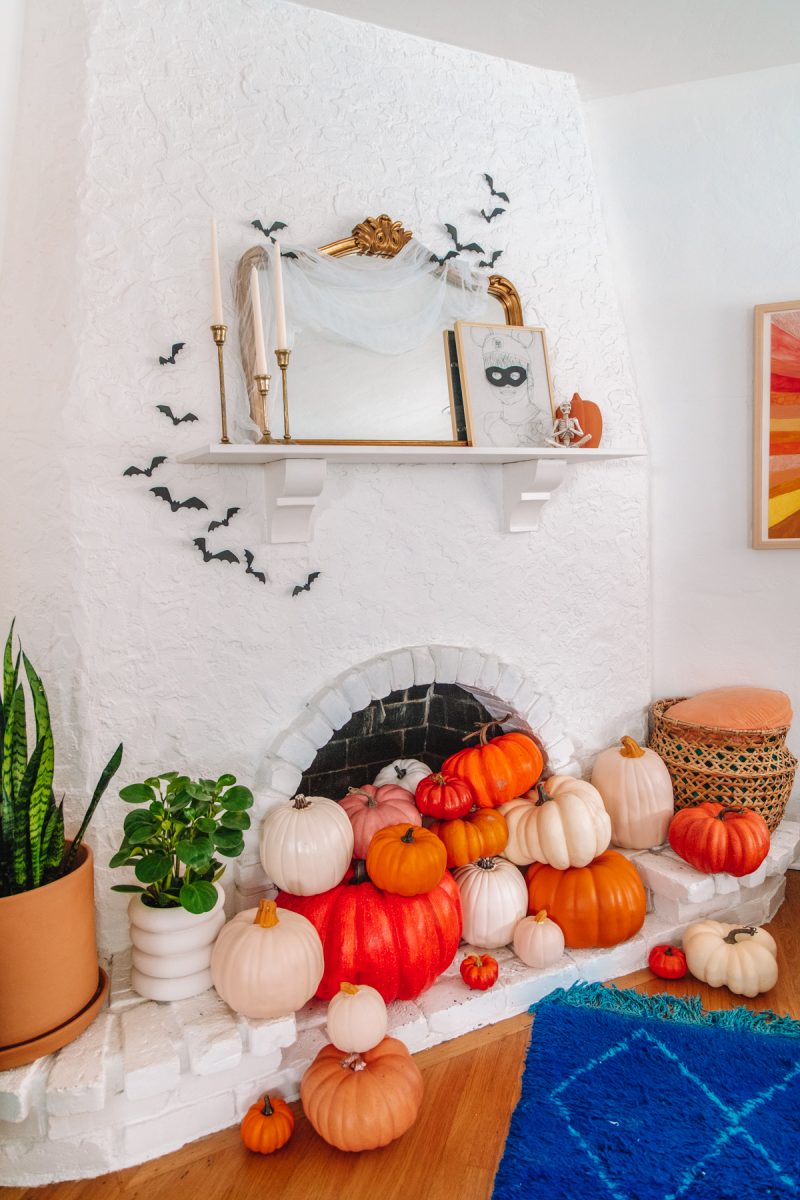 The clock struck September and every year, the first thing on our Halloween bucket list is to decorate for the season! How about you? I like to add a few new pieces of Halloween home decor to our collection of both indoor Halloween finds and outdoor Halloween decorations!
I like to pick up pieces that I can reuse year after year so they become a tradition and a signal that it's almost time to don our costumes and trick-or-treat! Let's dive in to a few easy ideas for decorating your home for Halloween, and my favorite finds this year for getting that spooky look!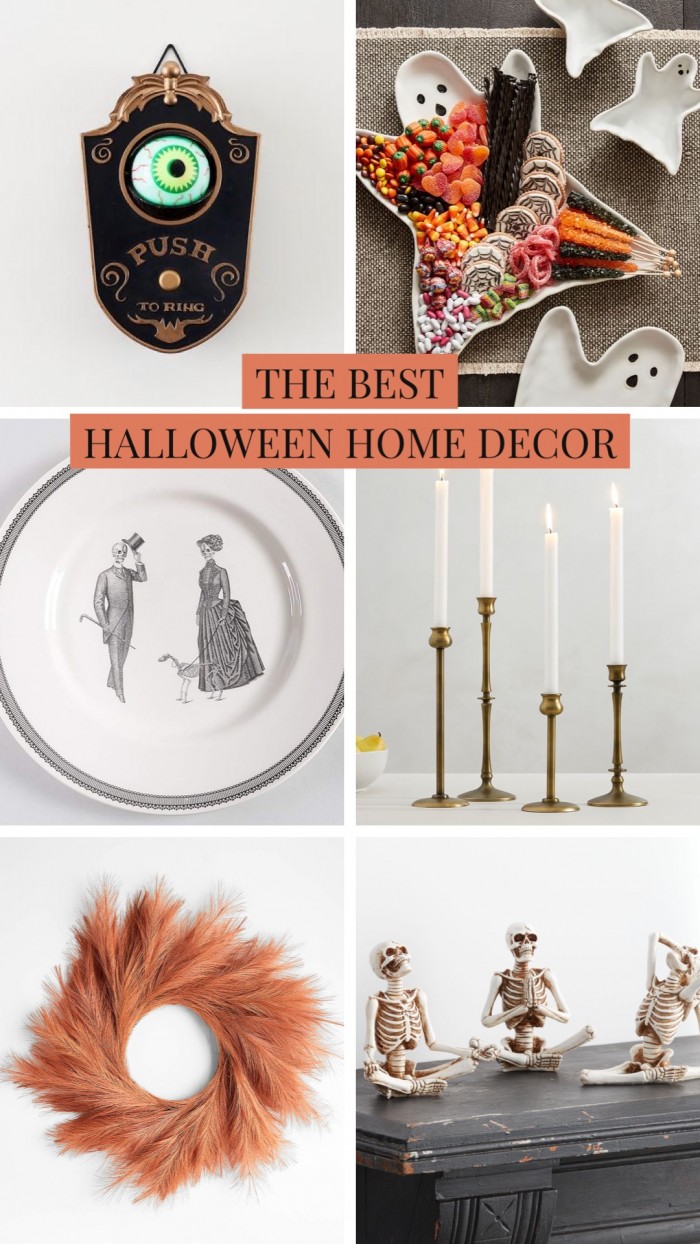 The Best Halloween Decorations For Your Shelves & Mantle
One of my favorite easy ways to decorate for Halloween is to swap out items on my bookshelves and mantle for cute halloween decorations like ceramic pumpkins, funny yoga skeletons and haunted houses.
Simply store your everyday decor in the storage bin you usually keep Halloween items in during the season! Then swap them right back in.
Here are a few favorite Halloween decorations I've seen recently.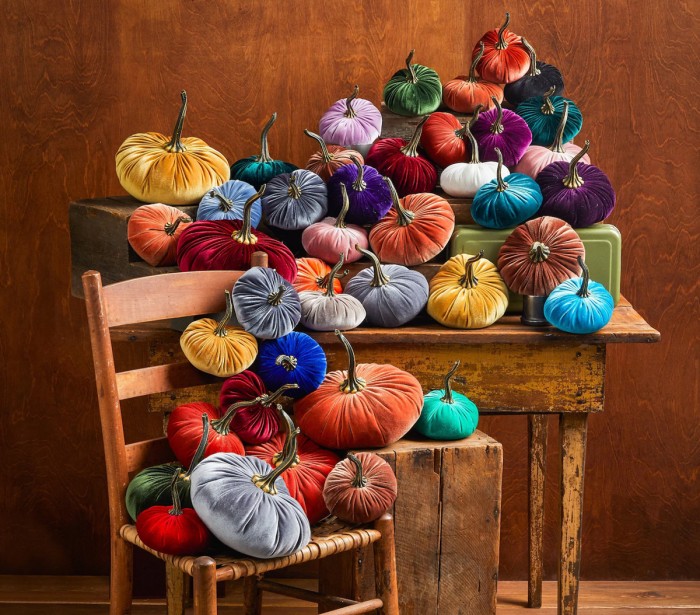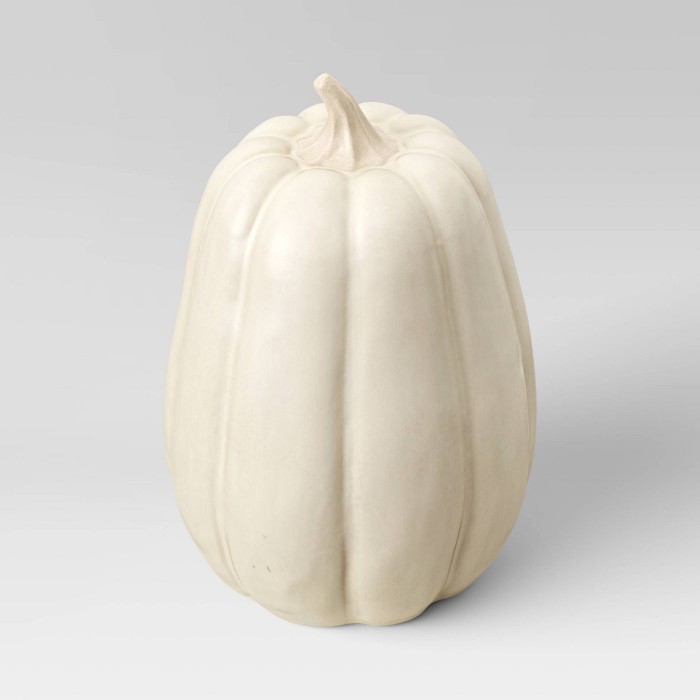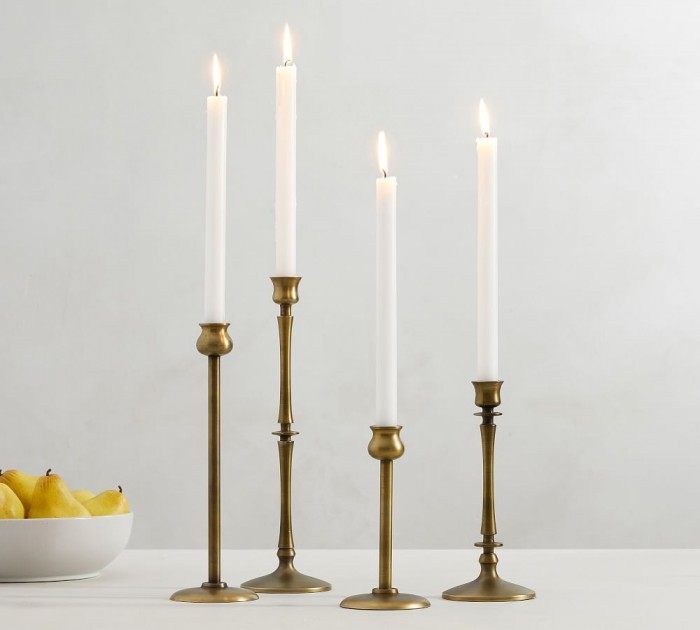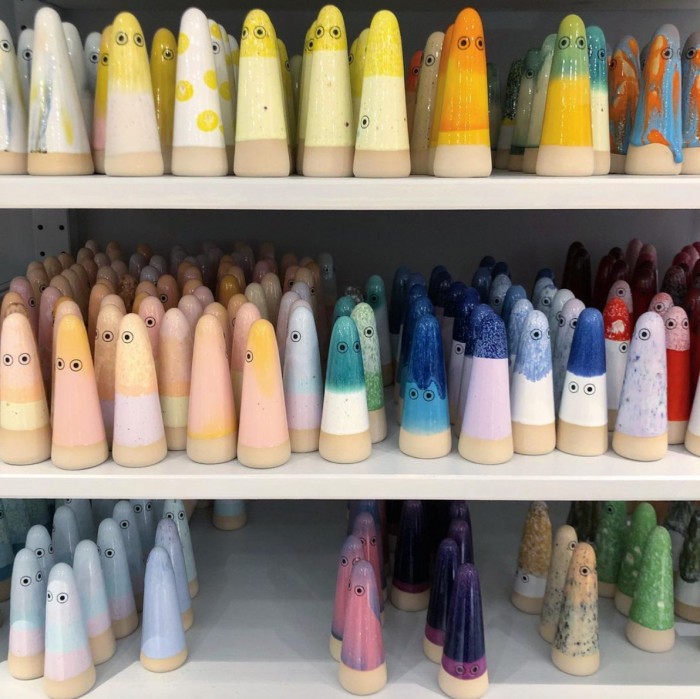 I've been collecting faux pumpkins for years now and I use them to fill my (non-functioning) fireplace for the fall season. I've found a lot of luck finding these on sale in person at Home Goods, Michaels and Target, but I've linked a few great sources as well too.

Don't forget to go back after the season ends to find more on super sale.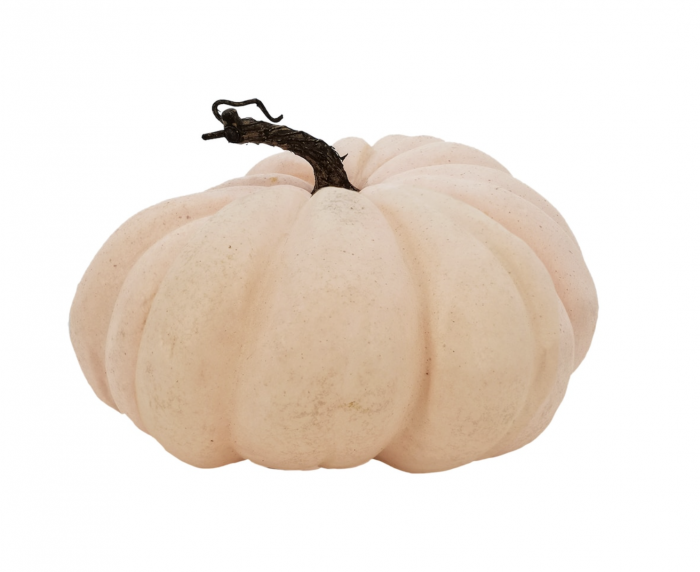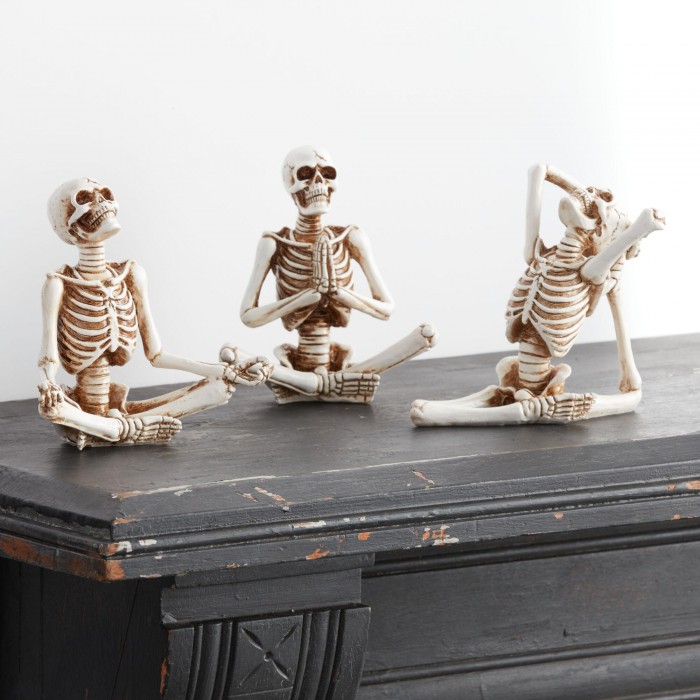 We love to add string fairy lights around our Halloween decor. Our son has so much fun turning them on at night, and they make things feel very spooky.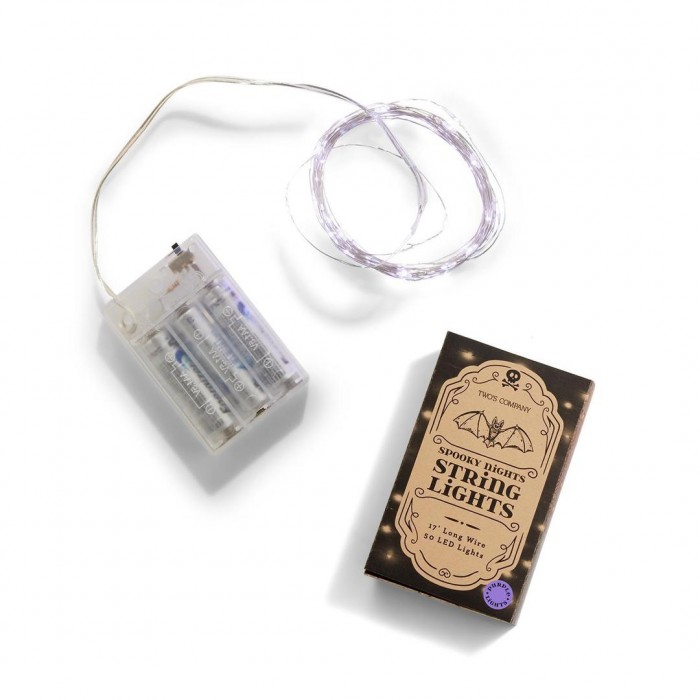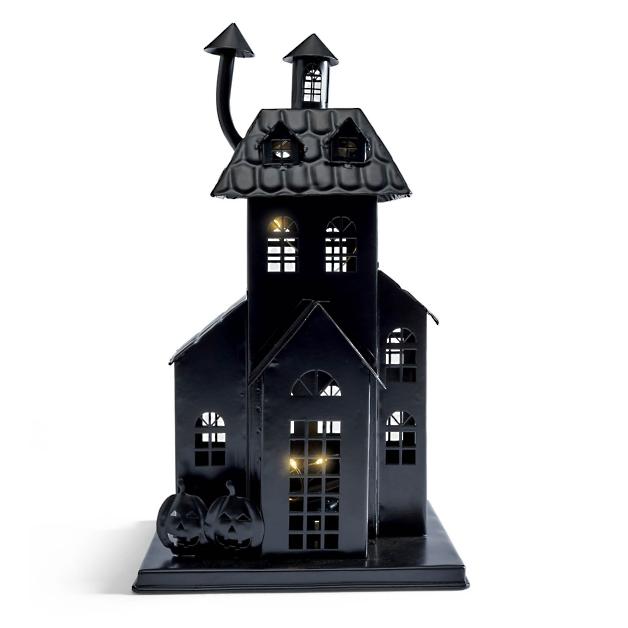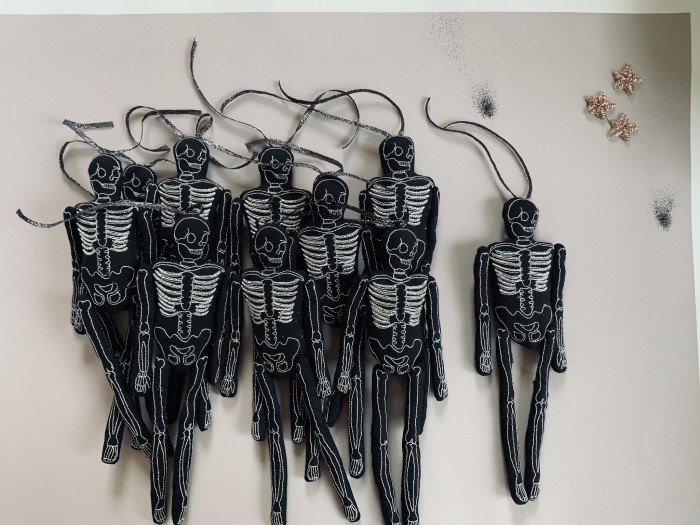 Adding in favorite scary books or horror novels with interesting covers is a great way to break out your favorite classics to re-read again, and add to your creepy decor!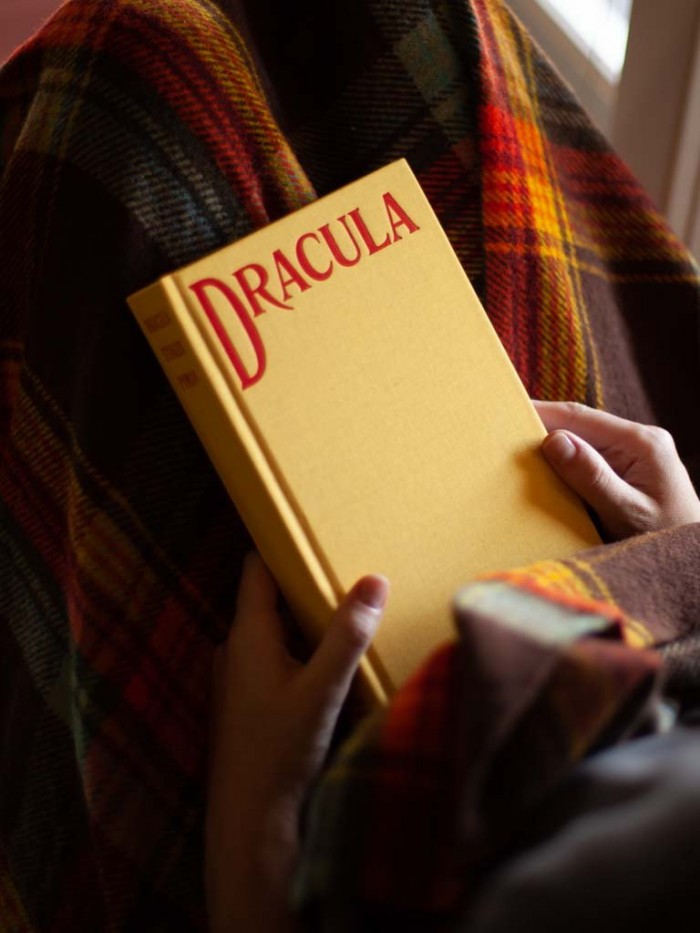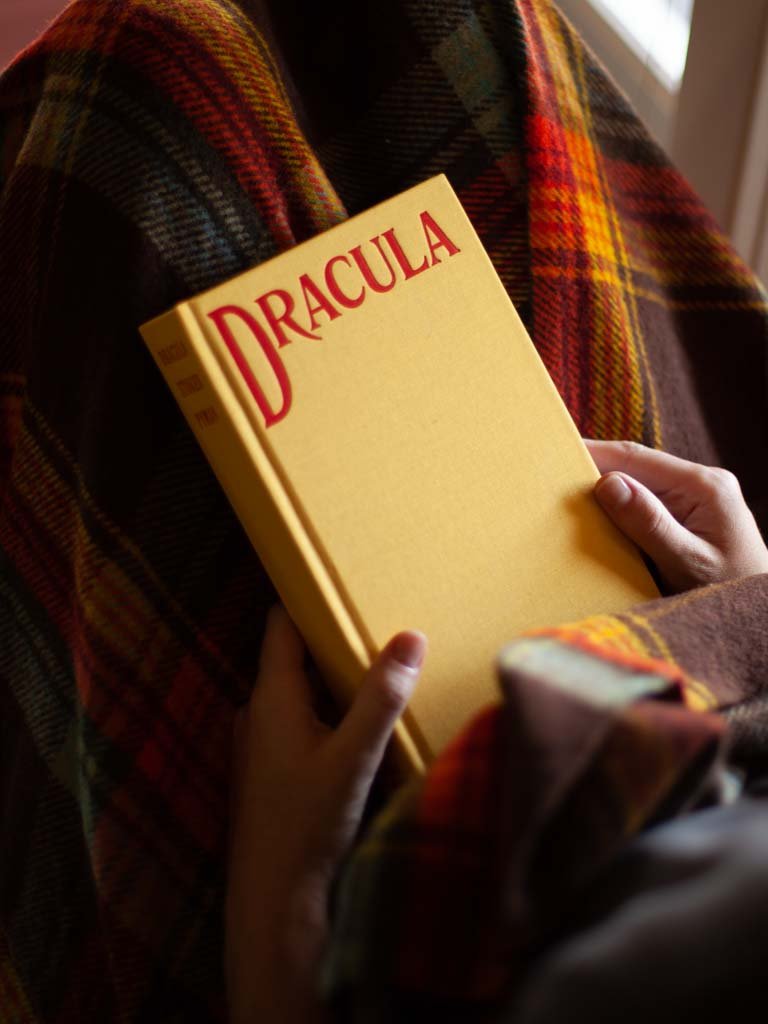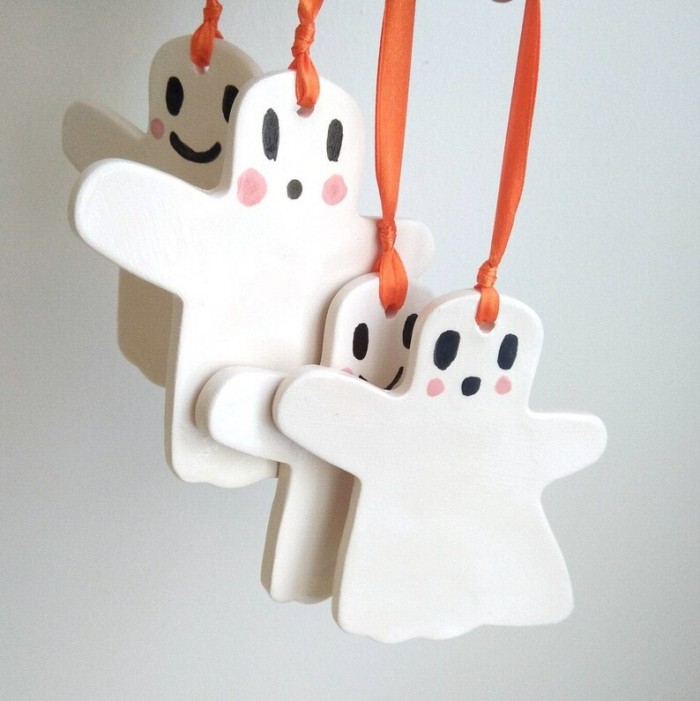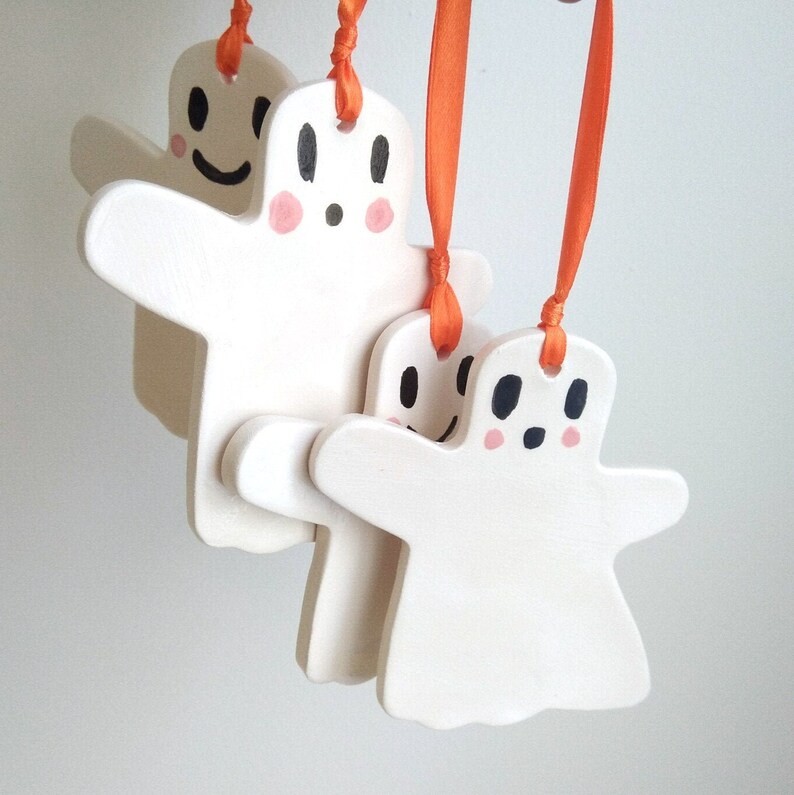 Halloween Pillows and Bedding
The bedrooms in your house may not get as much Halloween love, but I'm here to change that! Seasonal sheets are always a great item to incorporate into your Halloween home decor collection because you can reuse them throughout the years. I like to surprise my son by making his bed in the festive sheets while he's at school, so he discovers them at bedtime!
Prefer to keep your seasonal decor to the living areas? Try tossing a themed pillow on the couch!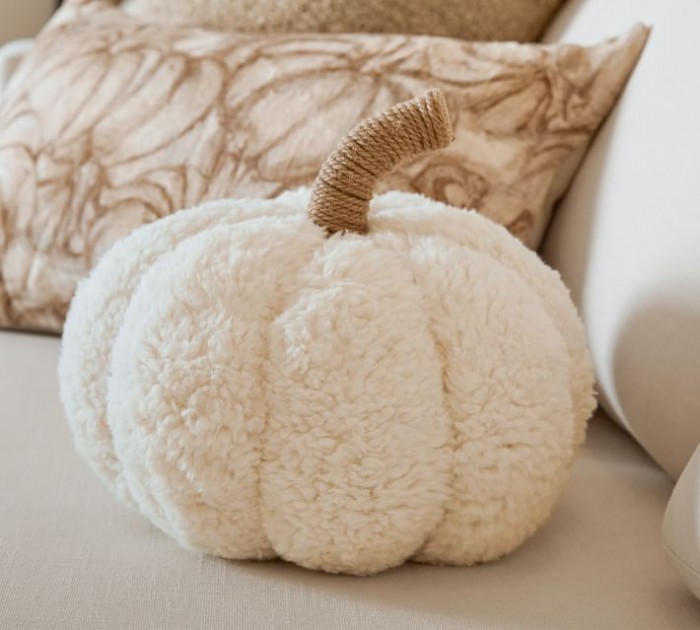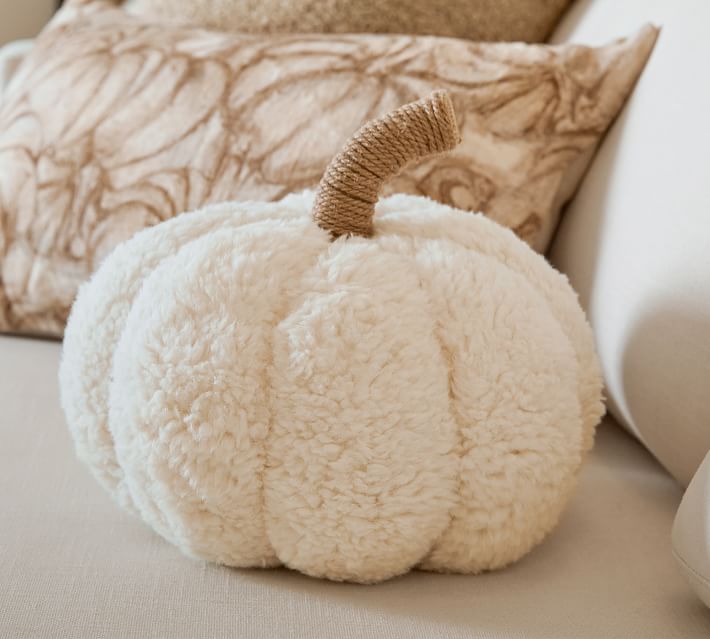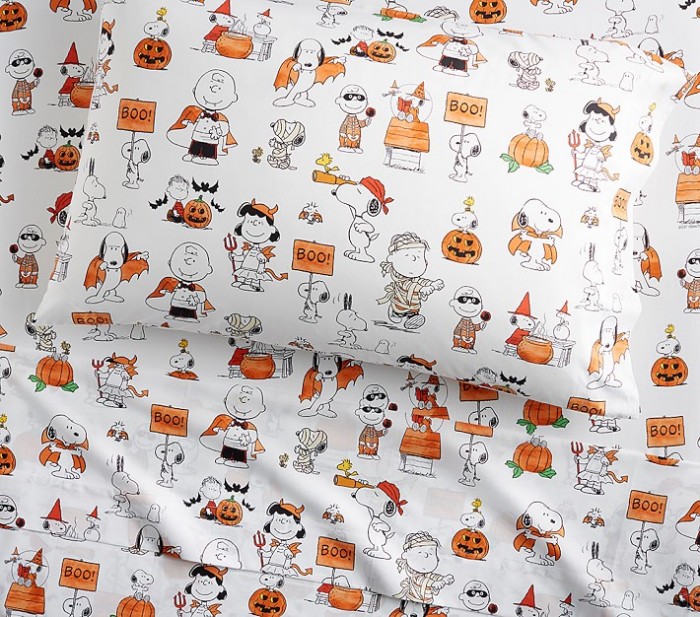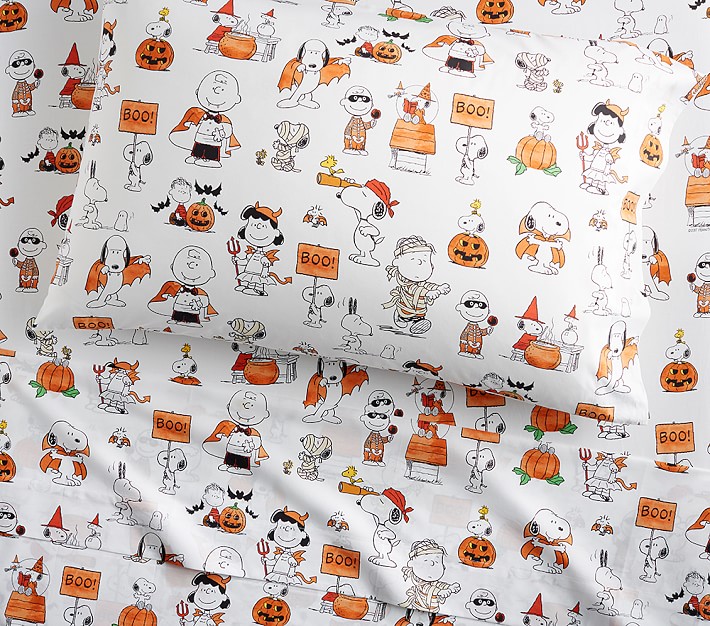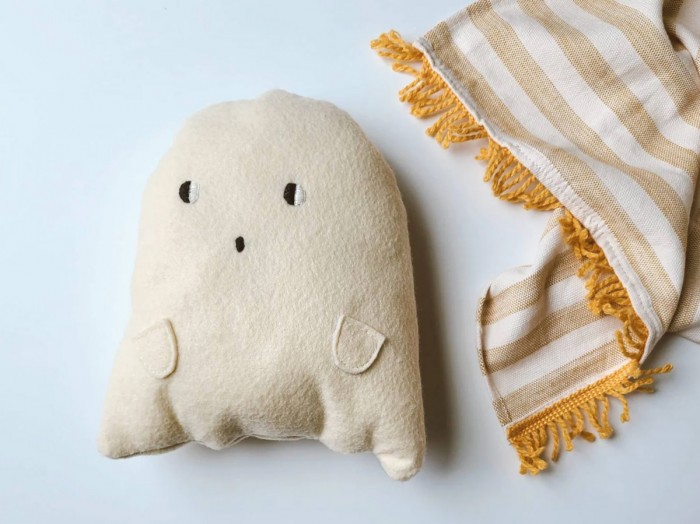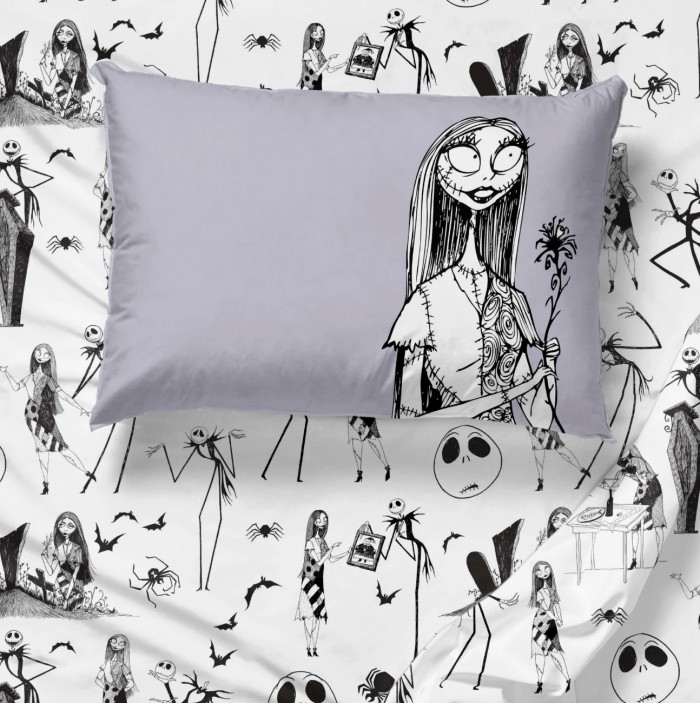 Halloween Tableware You'll Have Forever
There's nothing more fun than pulling out unique Halloween tableware year after year for a special Halloween meal! You could go fancy, with vintage dinnerware, or causal with a Halloween snack plate or serving platter.
And what about the bowl you use for all that Halloween candy? Don't forget that!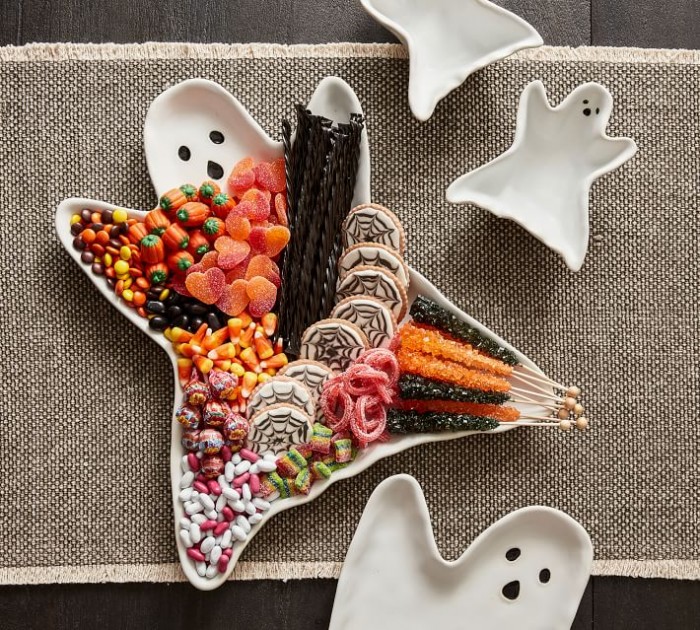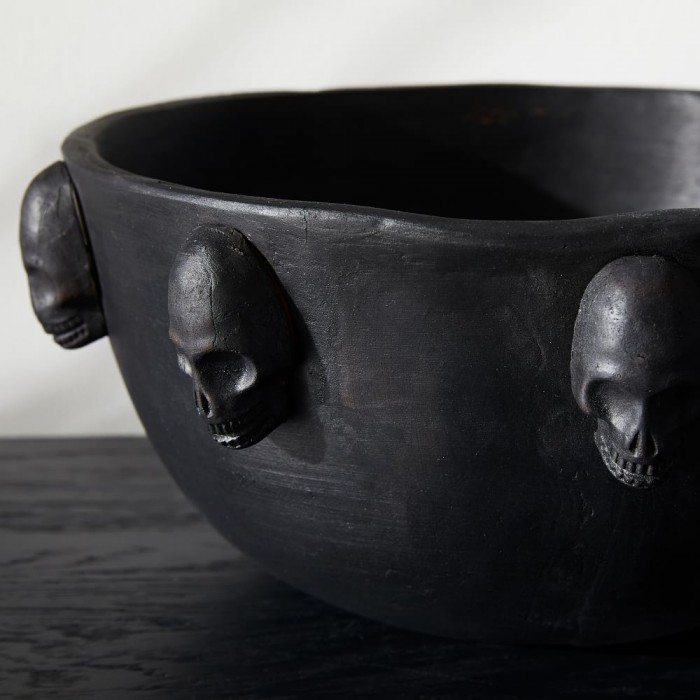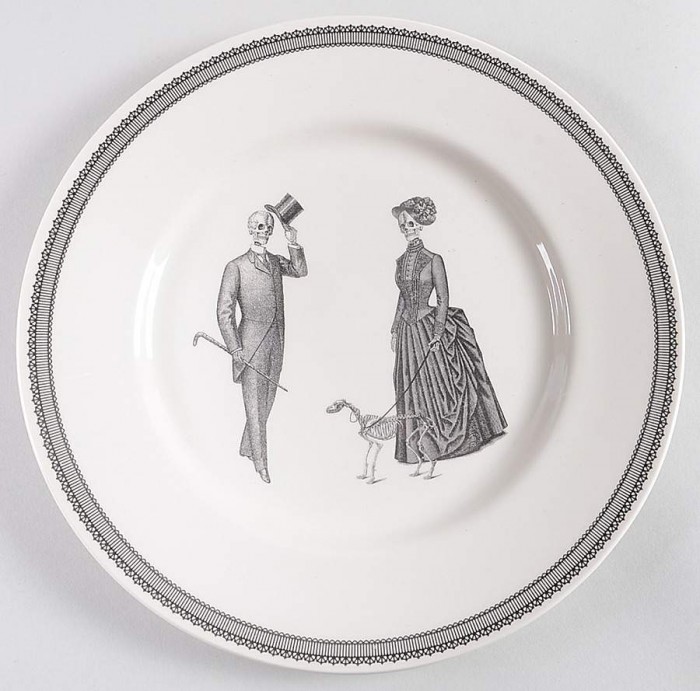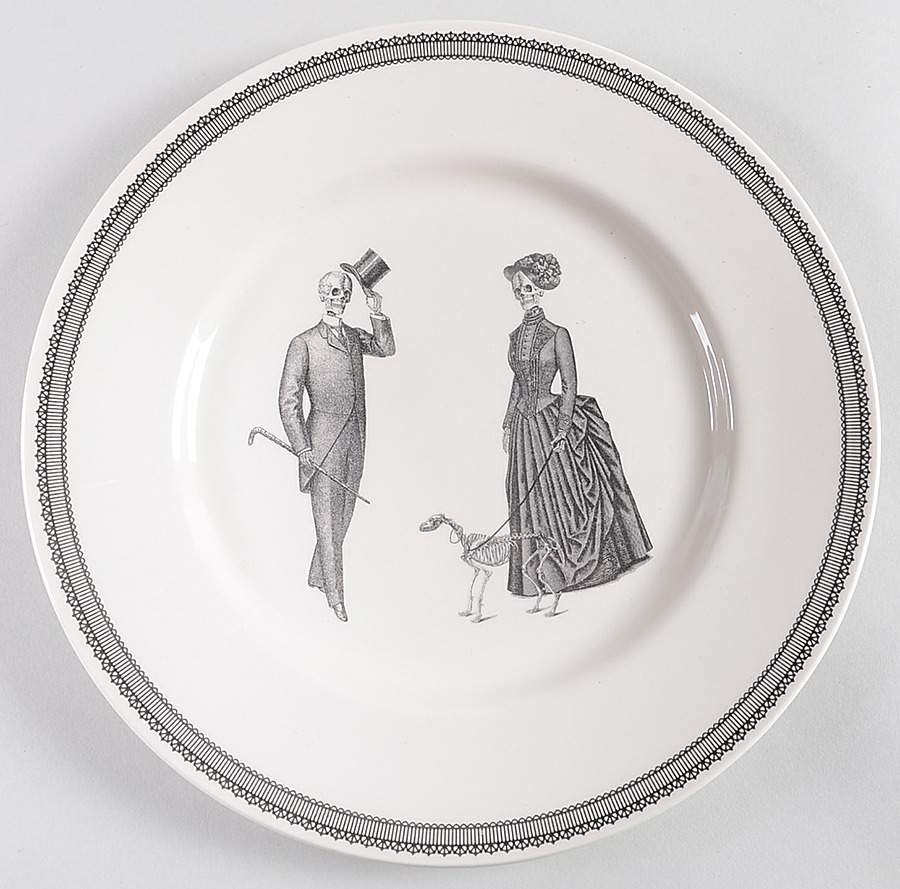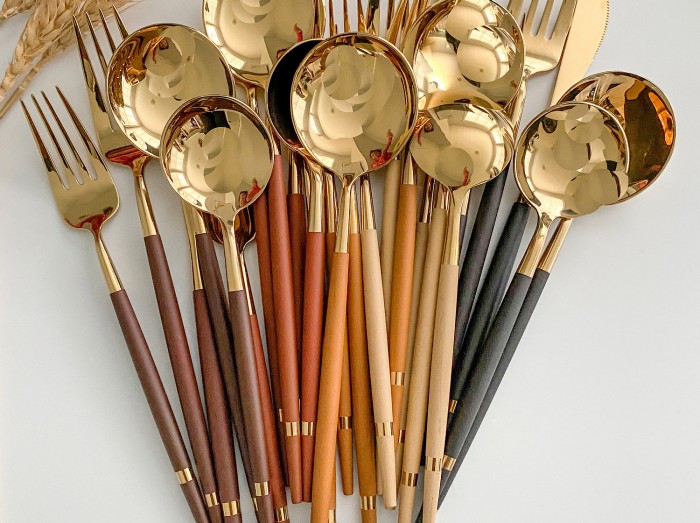 Cute Wall & Halloween Door Decor
Everyone's cute Halloween door decor of choice? A wreath of course, but will you go for a warm, fall feel that lasts all through autumn or a spooky and dark Halloween variety?
If you have a gallery wall or large art piece that would be easy to swap out, try swapping in a Halloween poster! And don't forget to add witches hats and masks to all your family photos!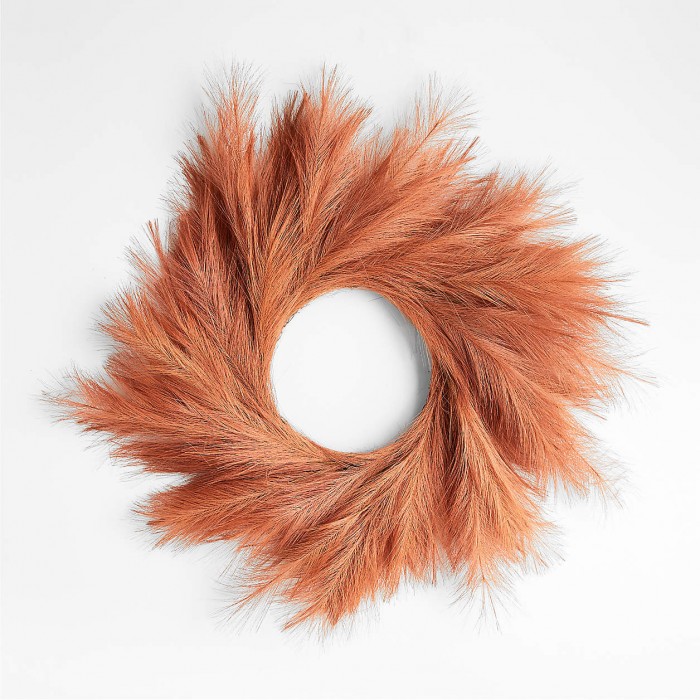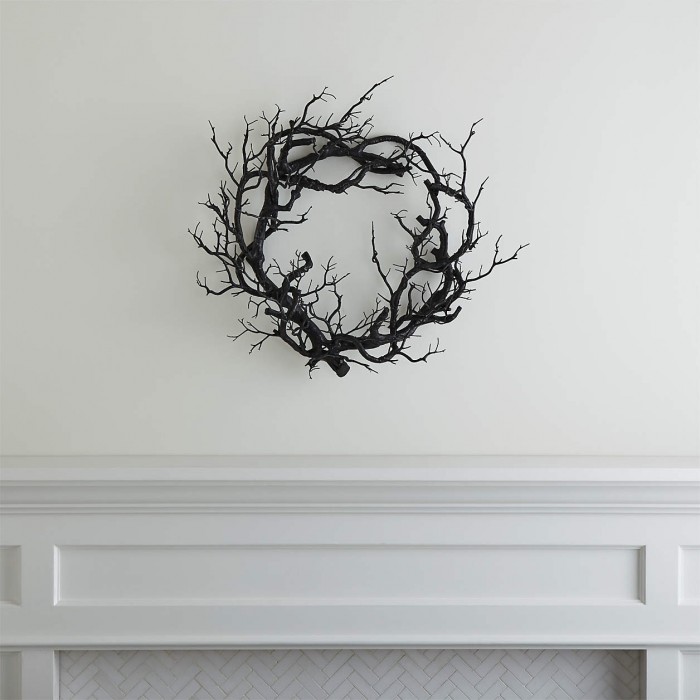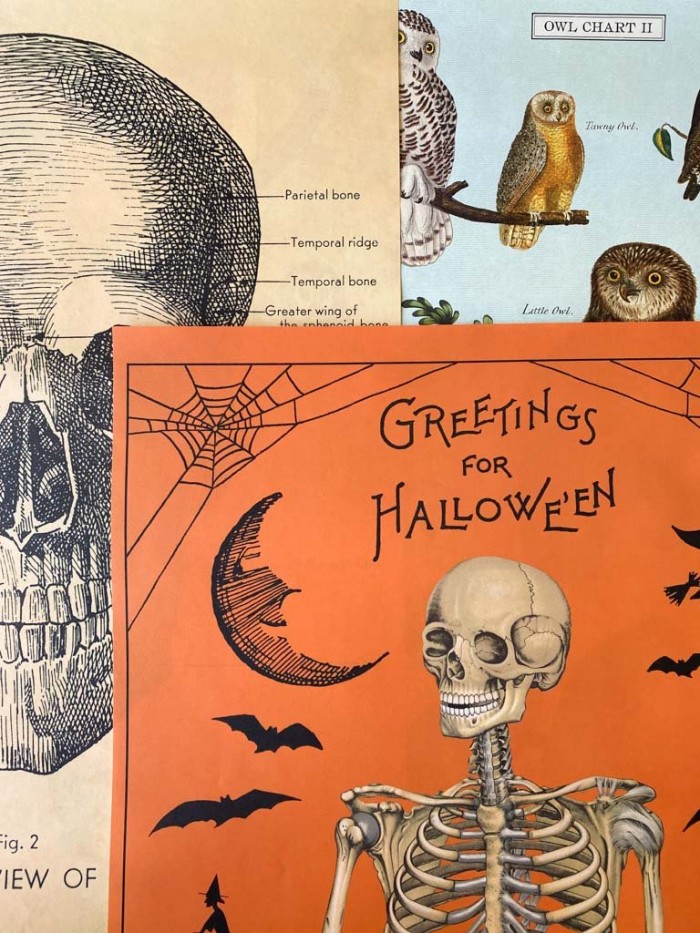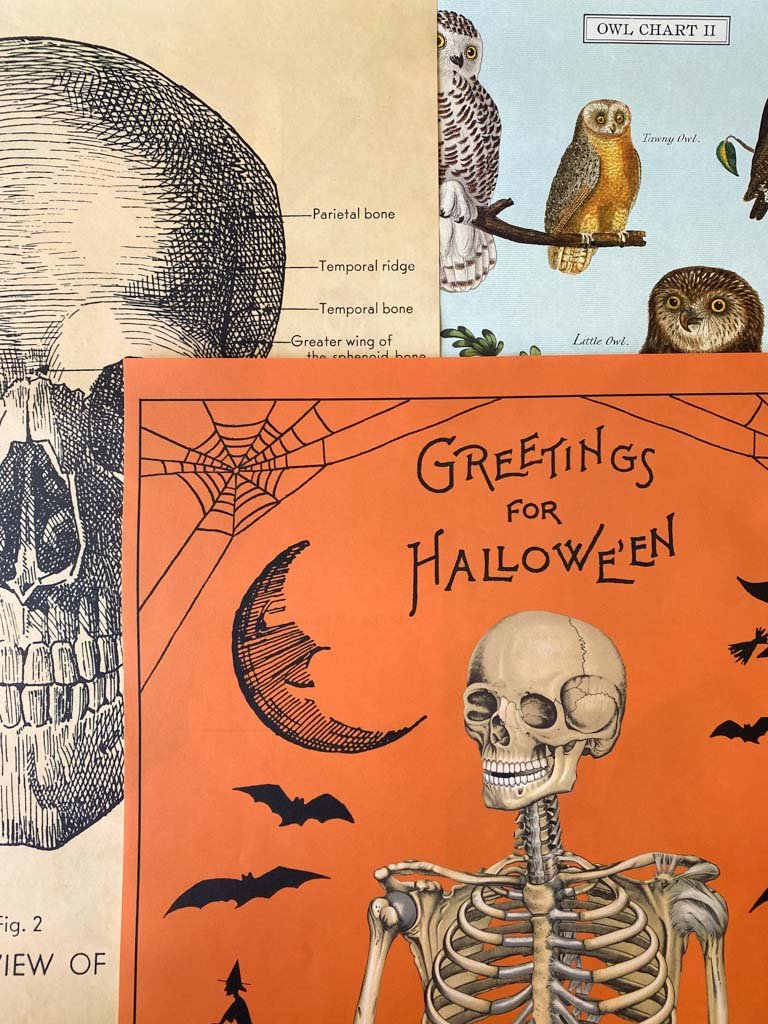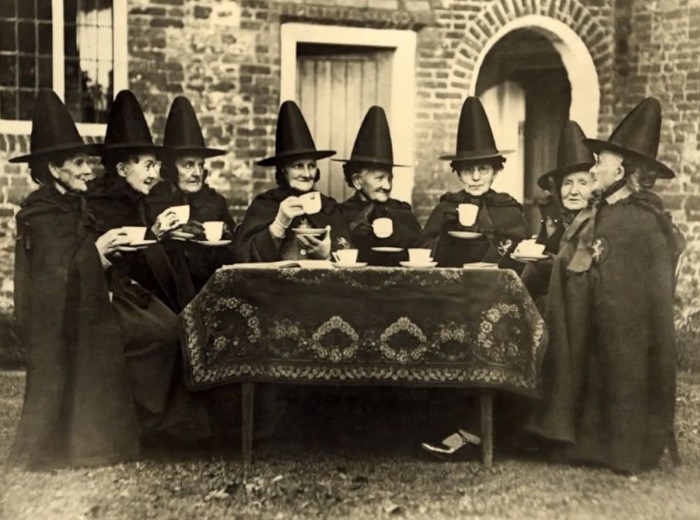 For any Haunted Mansion fans out there, this one is sure to be a hit! You can customize it with your family's name.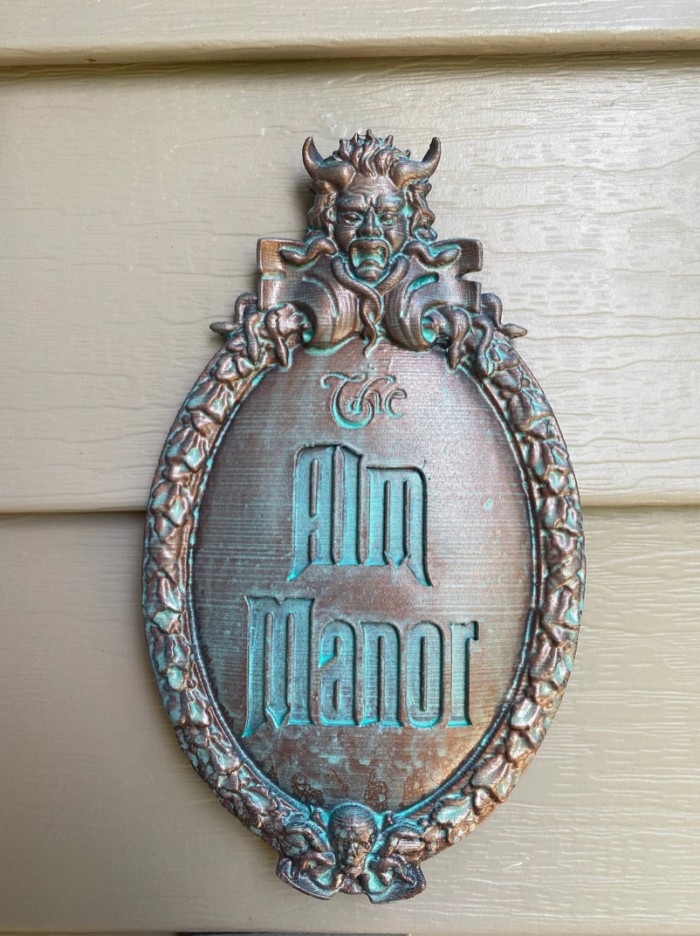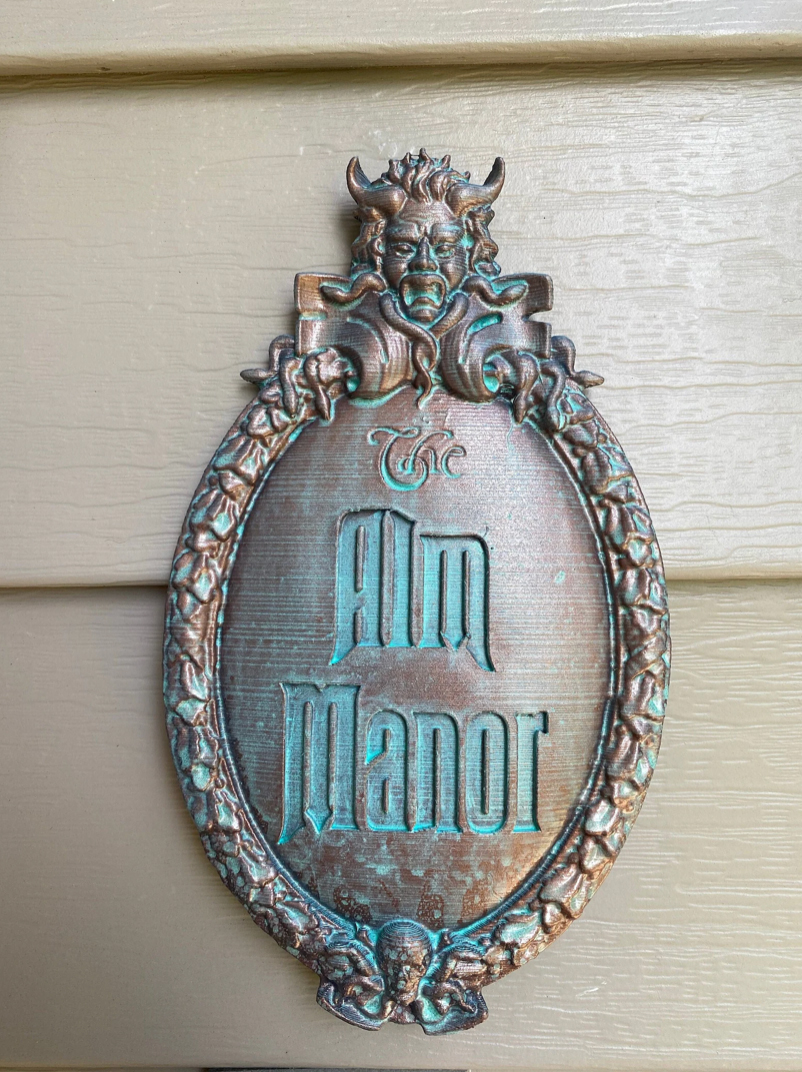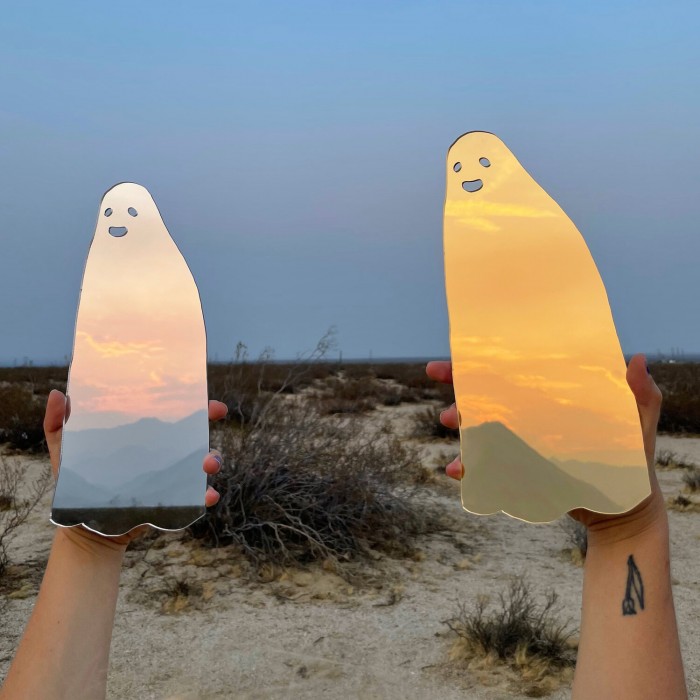 Outdoor Halloween Decorations
Maybe you don't decorate indoors, but you prefer to stick to outdoor Halloween home decor? We love nothing more than going on neighborhood Halloween scavenger hunts to see how every home is decked out.
I tend to add one or two items to our outdoor decor every year and it's so fun to bring in something new and spooky to the street!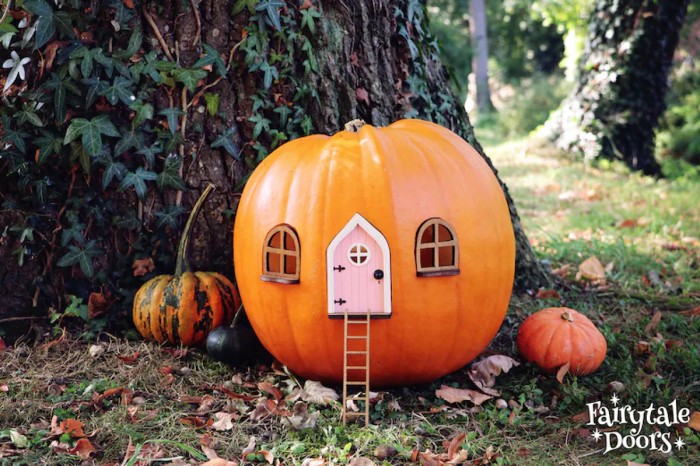 We have one of these large, posable skeletons and he's the highlight of our Halloween front porch! We sit him in a chair we have out front and his name is Carl. Highly recommend for a kiddo crowd pleaser!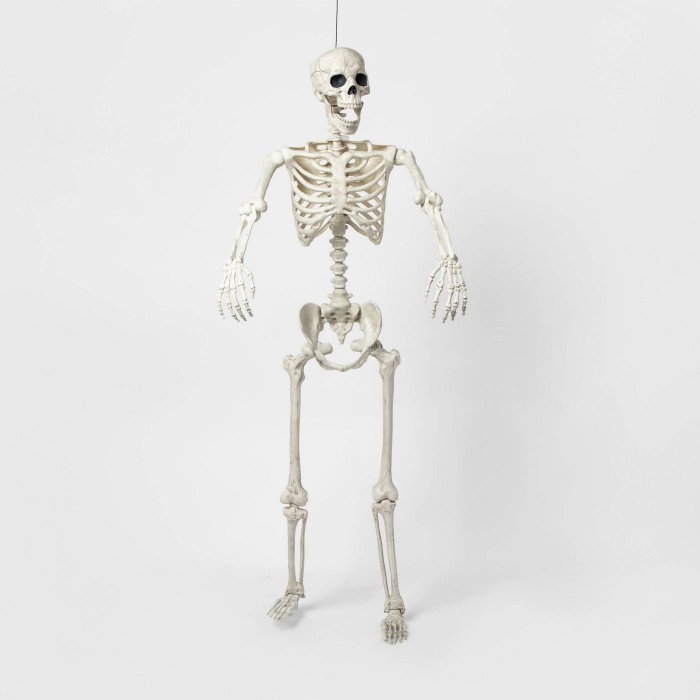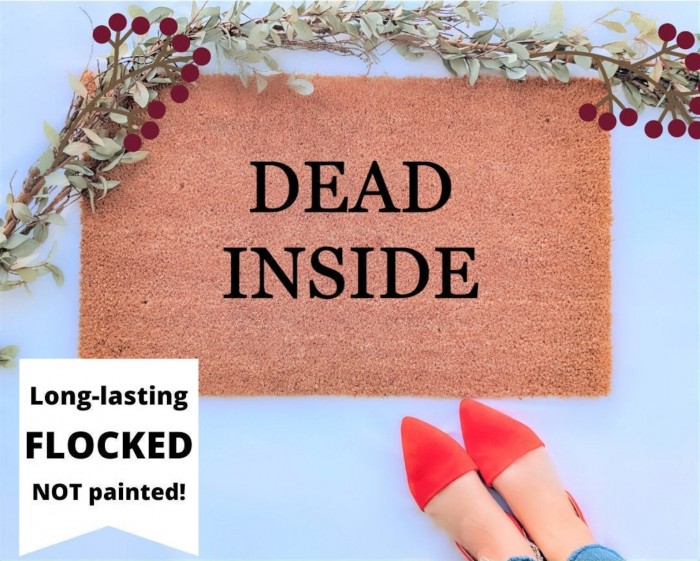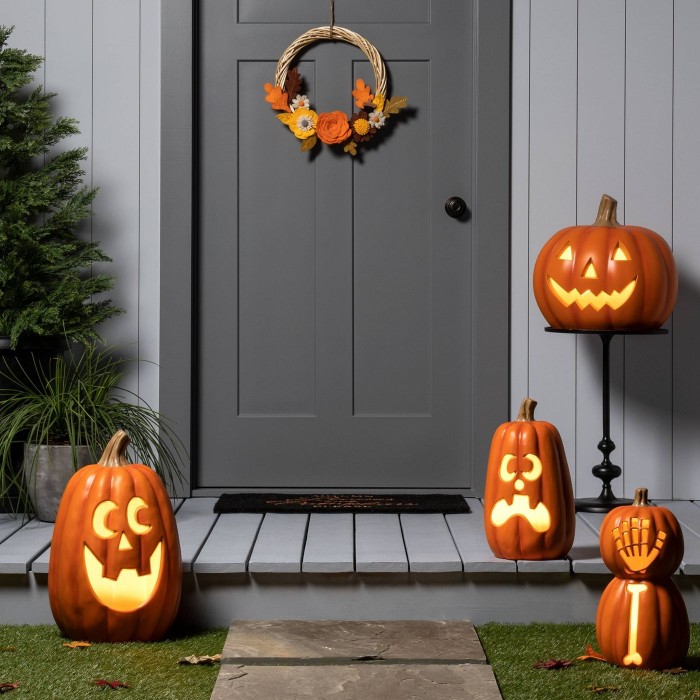 I love these jack-o-lanterns. We sit them on our porch banister and by the front door, and our son has fun turning on battery powered lights each night inside of them! They've lasted us several years now and are the perfect mix of festive during the day and spooky at night!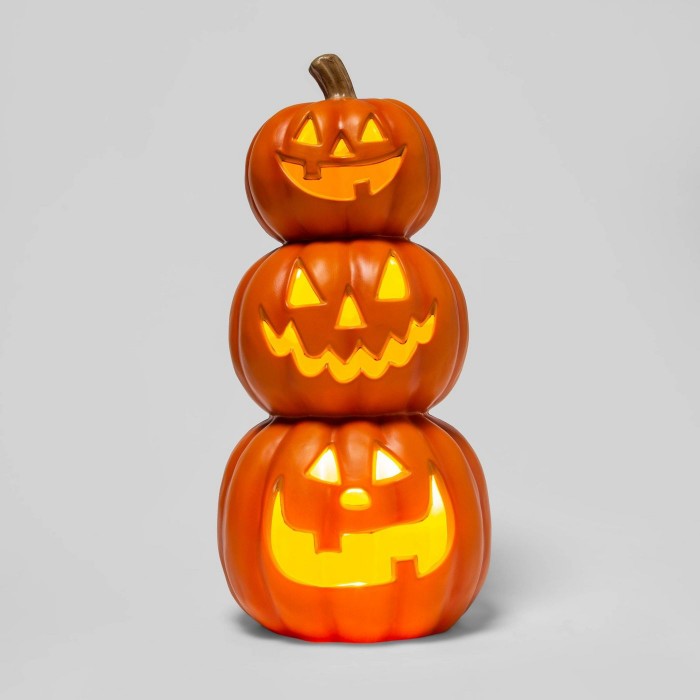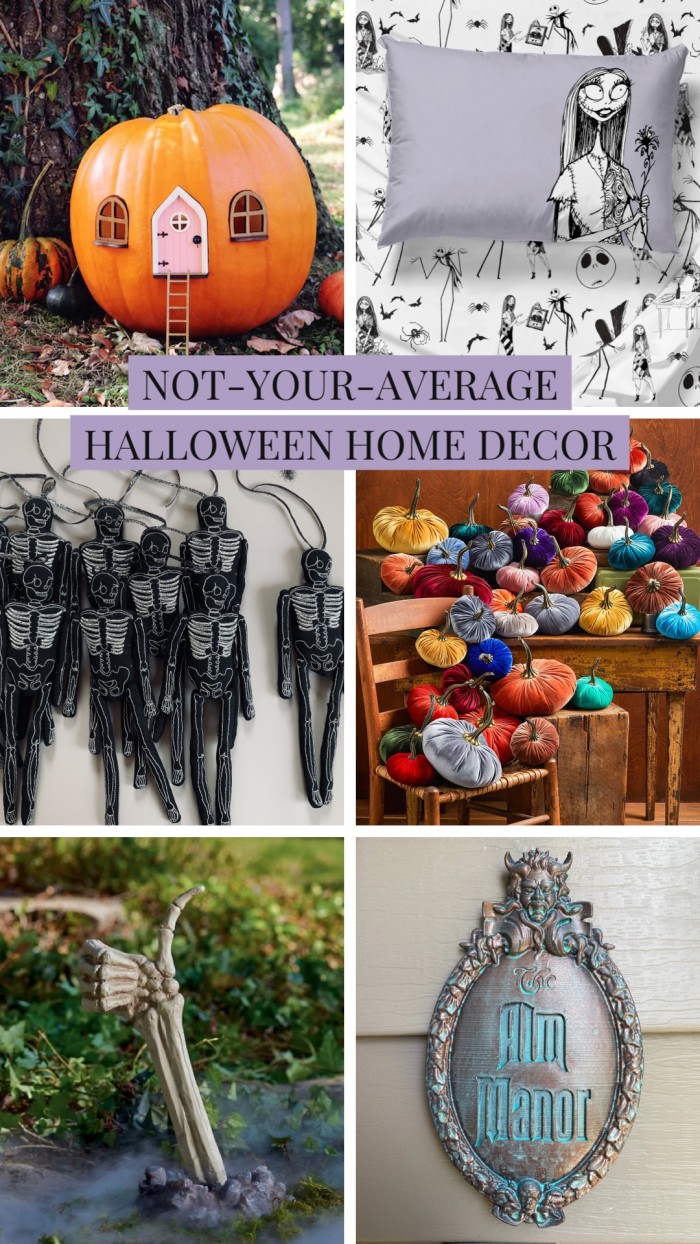 Do you stick to indoor or outdoor Halloween decorations? Or both!? Hope you found something you love enough to add to your Halloween home decor collection so you can celebrate with it for years to come!