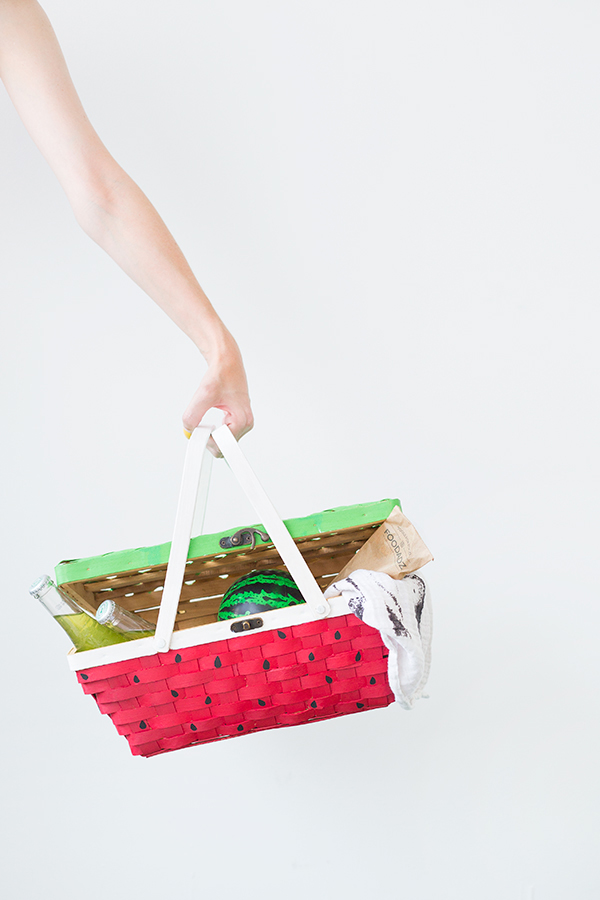 Who's been picnicking this summer? Well, you've been doing it all wrong. But I'm here to solve that with two things: a watermelon picnic basket and Foodadz, tools for food! Both = Necessary, and I teamed up with Garnish today to tell you why! Let's discuss. You're going to wonder how you went so long without both of these items in your life. I'm tellin' ya!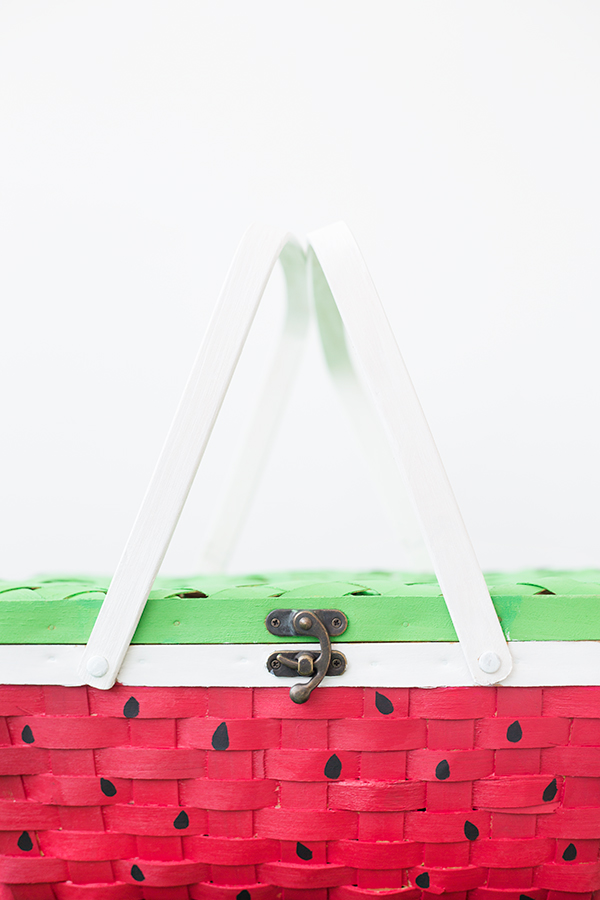 So about these mysterious Foodadz. See them below? Well, Garnish, a packaging company who you know I'm a fan of (Remember this DIY cutlery and these DIY party hats!?) just launched this brand new product for all your picnicking (and BBQ-ing and general party-ing) needs and they call it Foodadz, tools for food. Each pack includes a linen-like disposable napkin, cutlery, salt & pepper, a wet wipe (Score!) and a little card with some fun facts and jokes. (Ok, that's my favorite part.) Basically, it's everything you need to enjoy your meal, all packaged up to take with you! I was so excited about them that I decided to make a picnic basket in celebration, as I now want to picnic approximately always.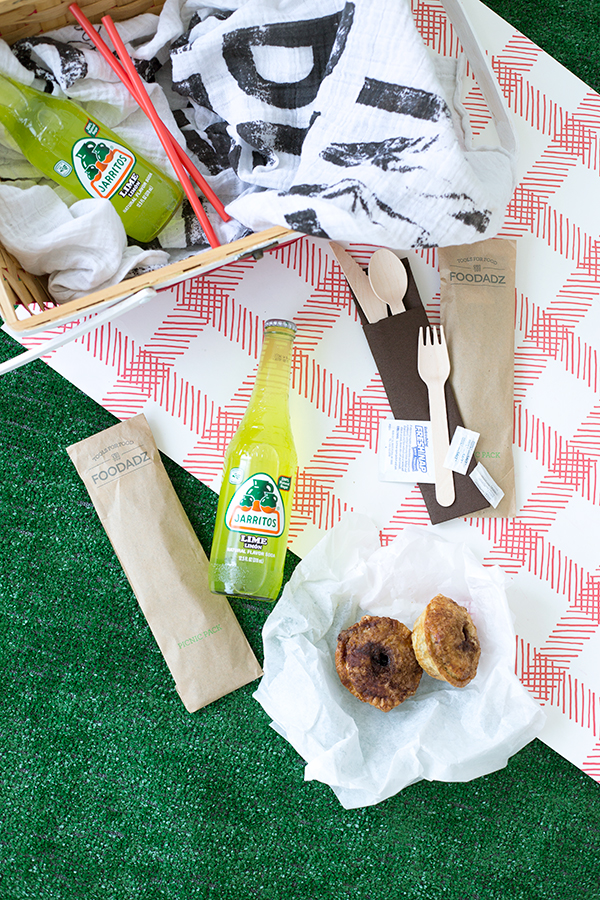 So you wanna know how to make it? Ok, let's do this!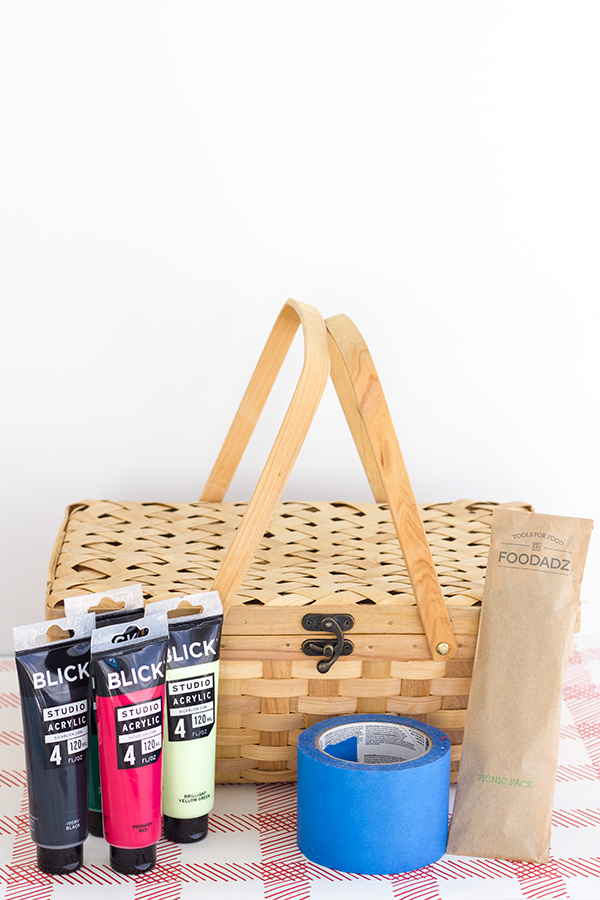 Picnic Basket (I used this one! Bam!)
Paint + Varying Size Paint Brushes
Painter's Tape (Optional, if you want really precise lines!)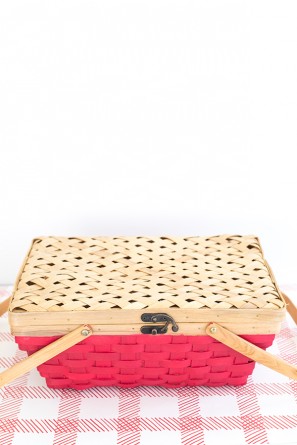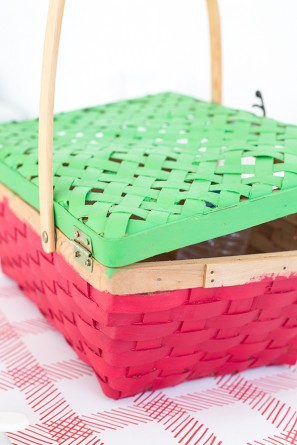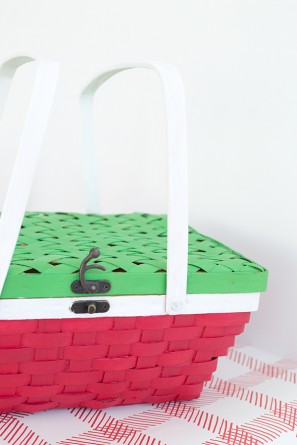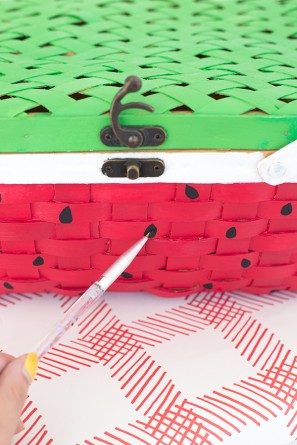 1. If you're a sloppy painter like I am, put some painters tape over the hardware on your basket to keep it looking good. Paint the bottom half of your picnic basket red, leaving the rim unpainted (if desired). If you're wondering if the paint seeps through the slats, the answer is yes if you glop on the paint really thick. If you find your paint is seeping through, you can also paint the inside of the basket, but I just left mine plain, and used a blanket as a faux-liner.
2. Paint the lid green.
3. Paint the remaining rim and handles white! To keep your red and green looking good, you can tape off the edges of the rim. As far as painting the handle goes, you need to slightly lift the basket's lid so you can get inside the handle where the basket overlaps it! Let dry!
4. Finally, add your seeds! Use black paint and a small paintbrush to paint small black tear drops all over the basket. DONE!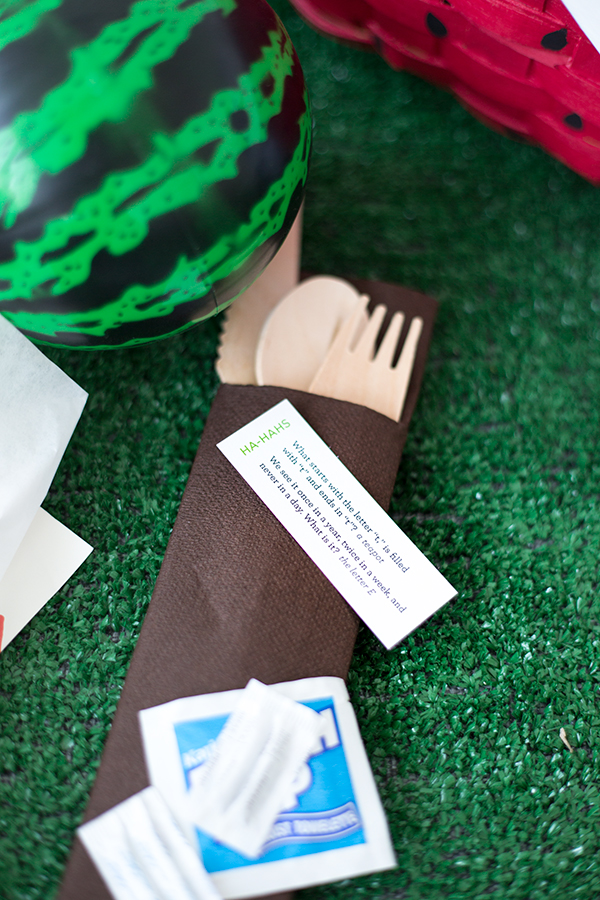 Hehe! See that above. It's a peek at the fun little cards in each Foodadz pack. Jokes on the front, facts on the back. Told you it's my favorite part.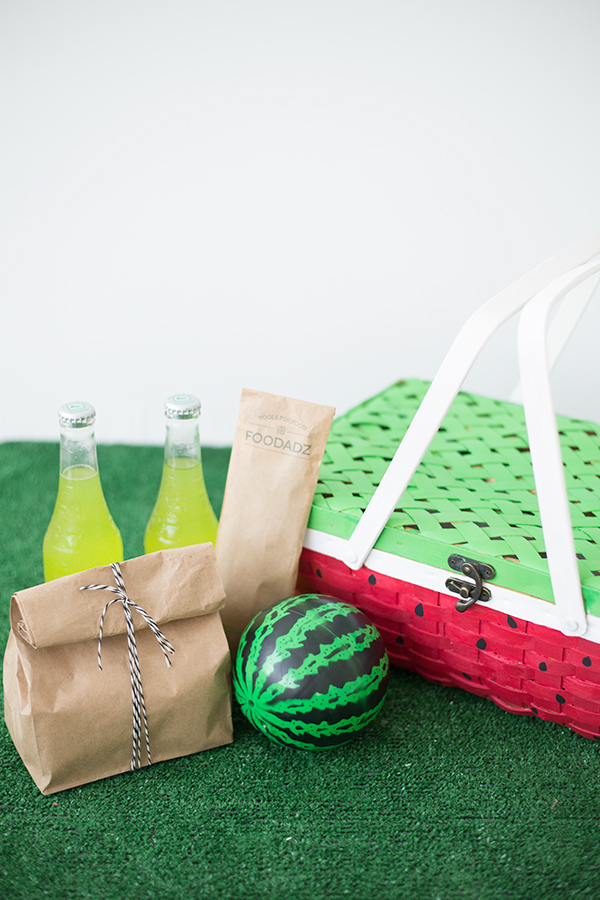 All Photos by Studio DIY
Now you just gotta pack up your food, your Foodadz and your inflatable watermelon (isn't it SO GREAT!?) and get to goin'! Happy picnicking!

This DIY project is sponsored by Garnish. All content and opinions are that of my own! Thank you for supporting the sponsors that keep the Studio DIY party going! Read more about my editorial policies here.