Legos! The elite toy that even grown ups are still excited to play with whenever they get a chance. I've been seeing lots of Lego inspired items, like these, popping up all over the place lately and I want them! You know, for my non-Lego storage. Practical, right!? Regardless, after seeing those and this awesome party Sharon threw, it was definitely time for a round-up of Lego inspired crafts and treats. Oh how I wish my nephew lived closer so I could throw him a Lego birthday in real life! Anyone have a Lego-obsessed kid I can throw a birthday for!?
1. Lego Cookies: Homemade sugar cookies plus Spree candies= Insta-edible-Legos! Provide the supplies on the party table and let the kids go to down building their own treats.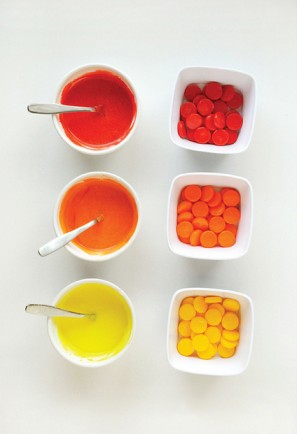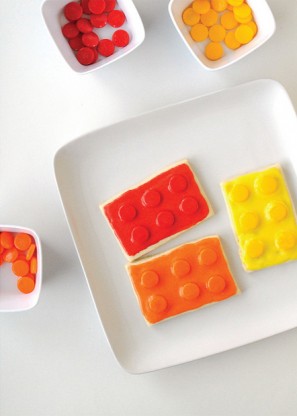 Lego Cookies via mer mag
2. Lego Invitations: What kid wouldn't freak out if they received a bag full of Legos to assemble and then find out they are invited to a Lego party. Stop it right now. You could also use this concept as labels for food or at place settings.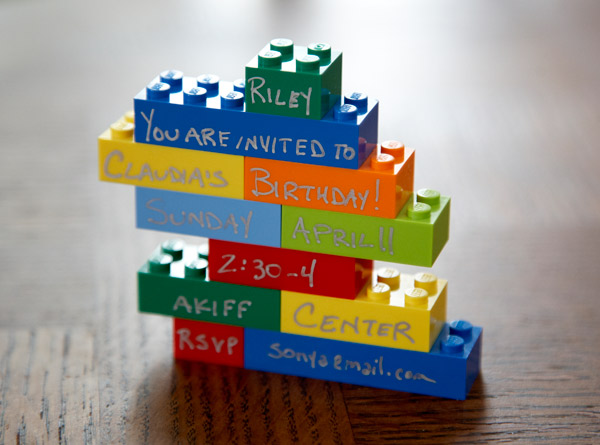 DIY Lego Party Invitation via LMNOP
3. Lego Piñata: You know I love me a homemade piñata! This Lego one is a stroke of genius. That's about all I have to say because I know you've already clicked the link for the full tutorial.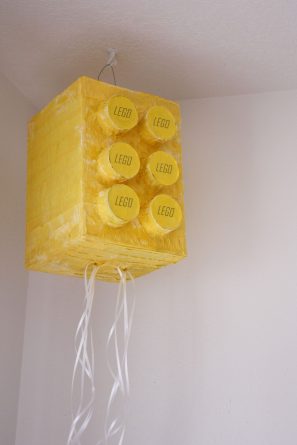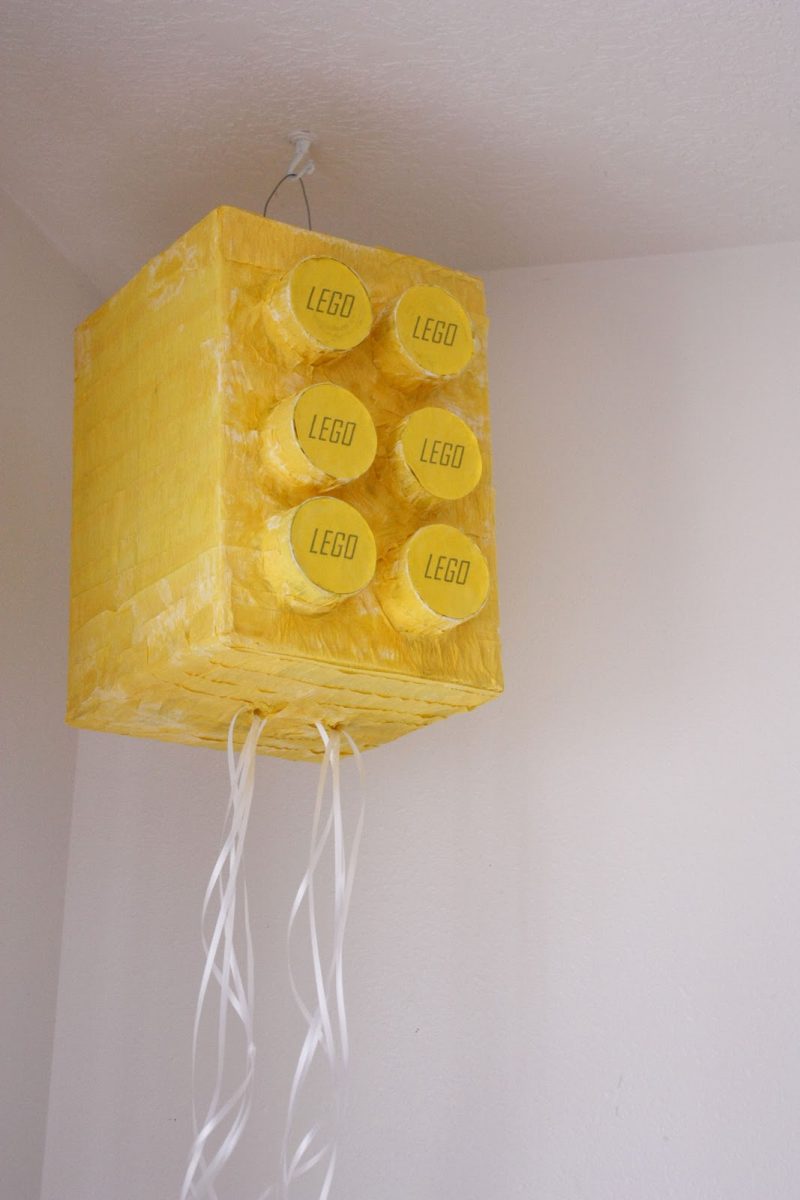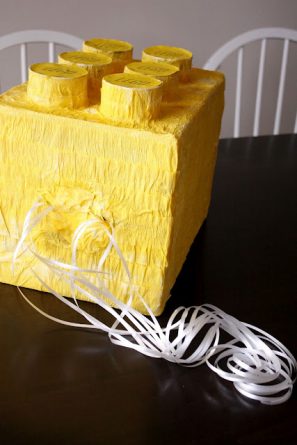 DIY Lego Piñata via delia creates
4. Lego Cakes: Sure, you could get a photo of your child scanned onto an ice cream cake, but why!? You can make them a Lego cake instead. And then someone won't end up eating your kiddo's left ear… I am obsessed with these. Jeff used to love Legos, perhaps that's a good enough excuse to make one?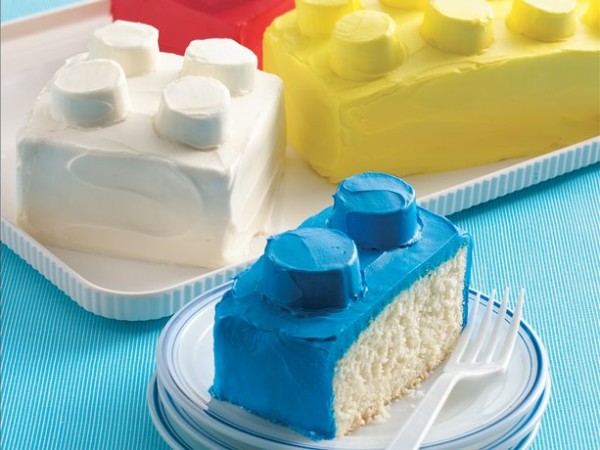 Lego Cakes via Betty Crocker
5. Lego Gift Bags: The best part about creating Lego crafts is just how simple they are! Colorful bags, colorful paper, a circle punch and BAM! Lego. Favor. Bags. (I also threw in the matching cupcakes because I just love these primary colors.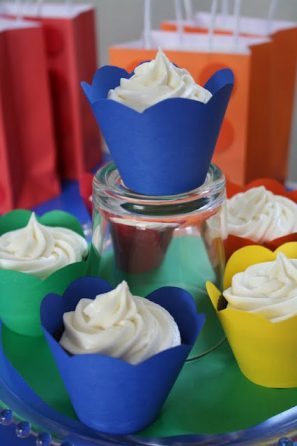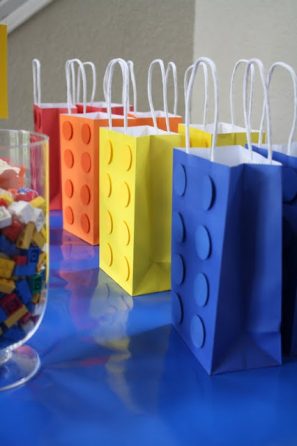 DIY Lego Favor Bags via Crunchy Catholic Momma
Have something you'd like to see in the "Five Things to do with…" series? Let me know in the comments below!