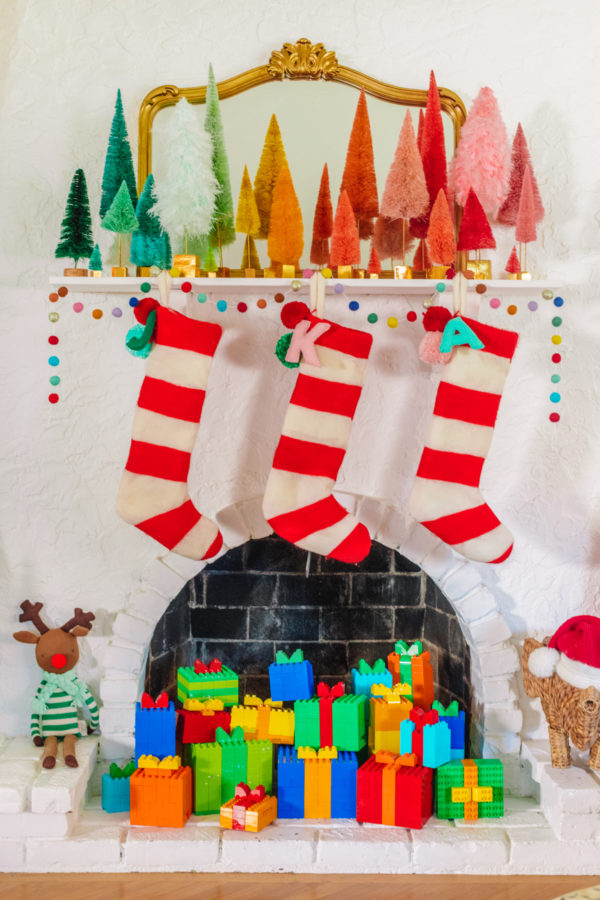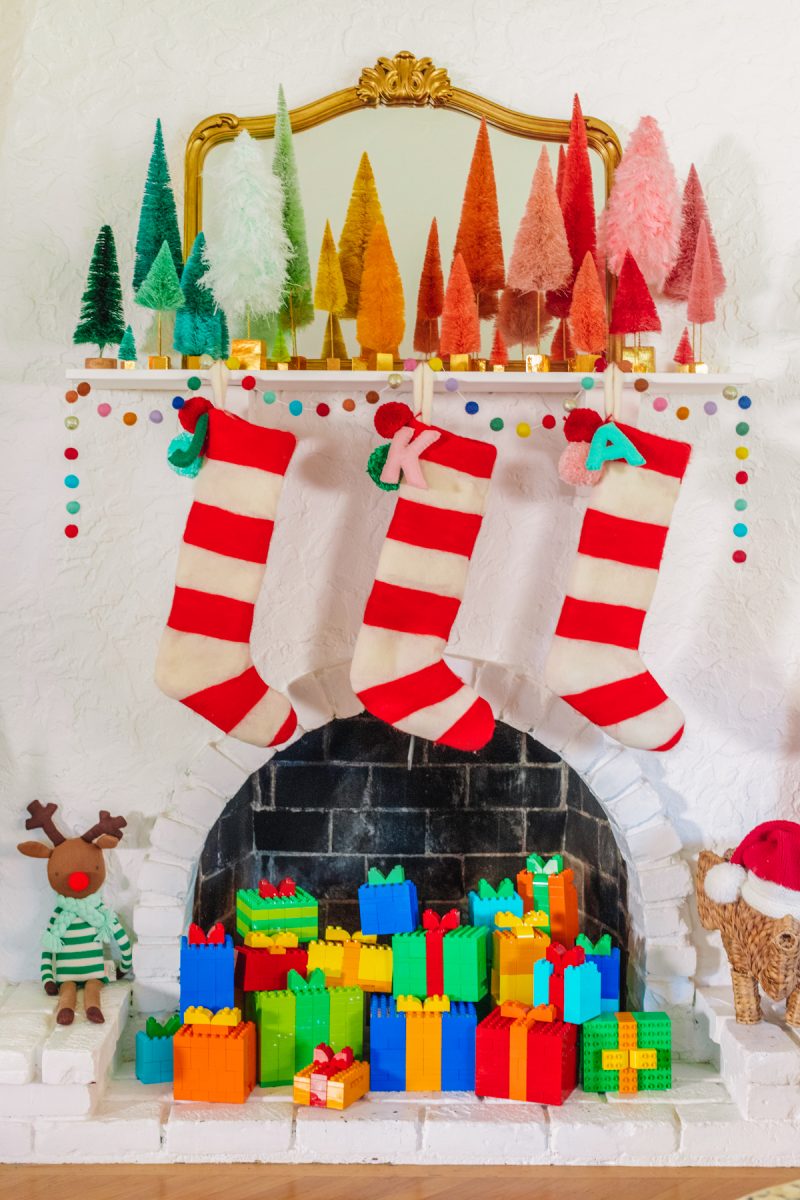 It was super exciting to get the chance to be a part of The LEGO Group's Rebuild the World project this year!! Arlo is just starting to get into LEGO building so it was especially cool to get to partner up! LEGO asked me to take some basic LEGO sets and re-build them into something new and unique. LEGO brings endless amounts of creativity and possibility which I love. Whenever possible, I try to keep Arlo's activities and toys open ended, to let him have total creative control. Since having these LEGO sets around we've turned them into a garage, a castle, numerous cars, a village for our train set and of course, these presents!!
I've been wanting to fill our fireplace with something fun for the holidays since we moved in, so I thought creating a bunch of LEGO presents would be SUCH a cool way to do so! If your kiddo is a LEGO collector, you certainly have enough bricks to make some presents of your own. It would be a great addition to your holiday decor or surprise under the tree for your kids on Christmas! Or, you know, a great way to fill your fireplace too. 😉 Here's a few tips + ideas for how to make your own!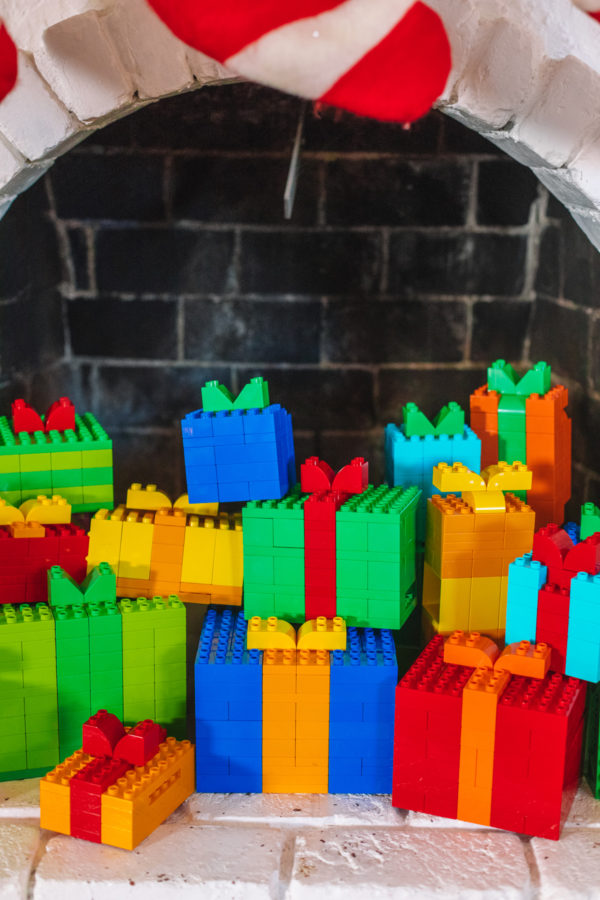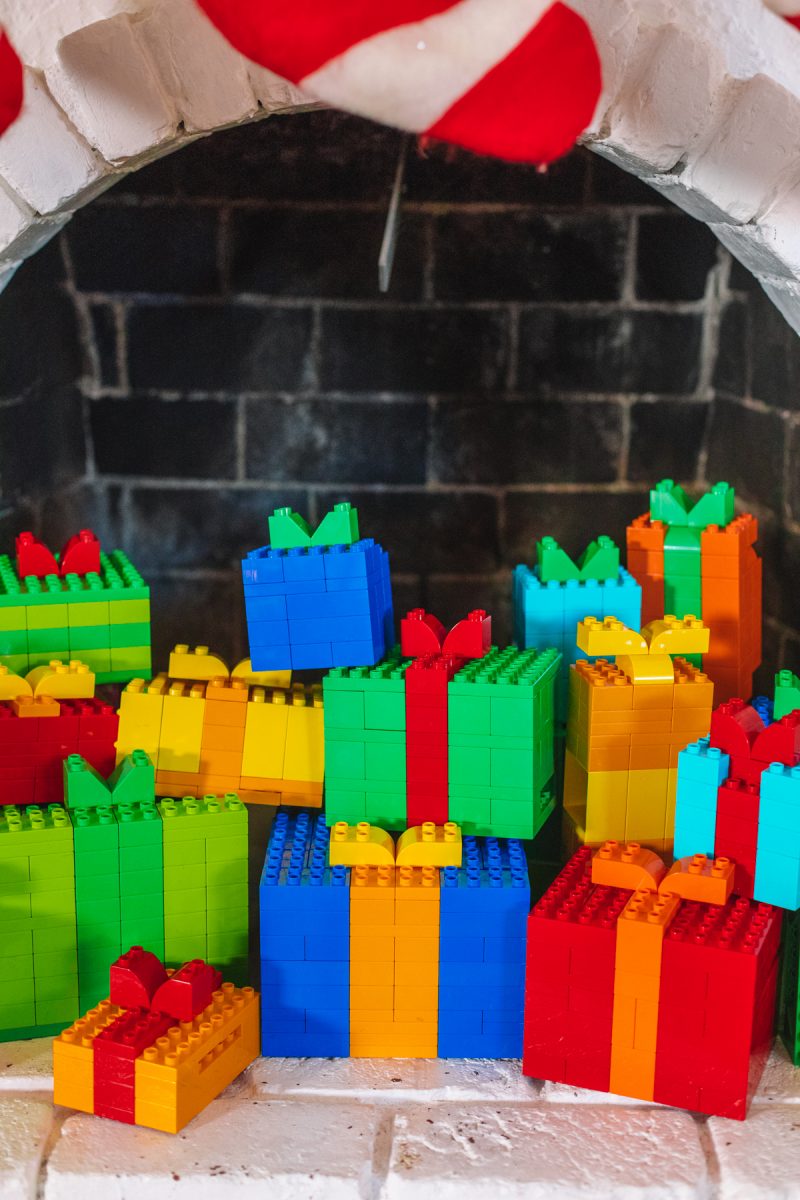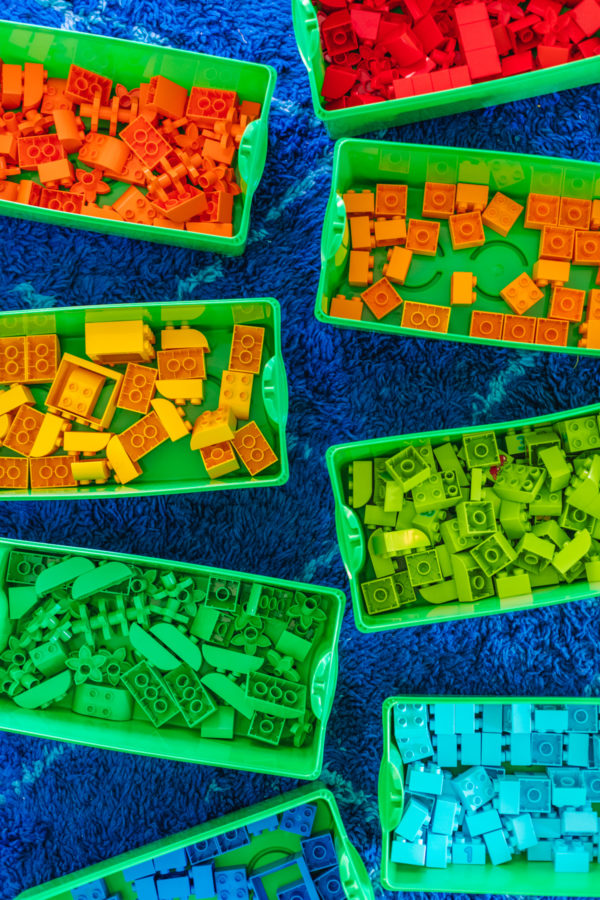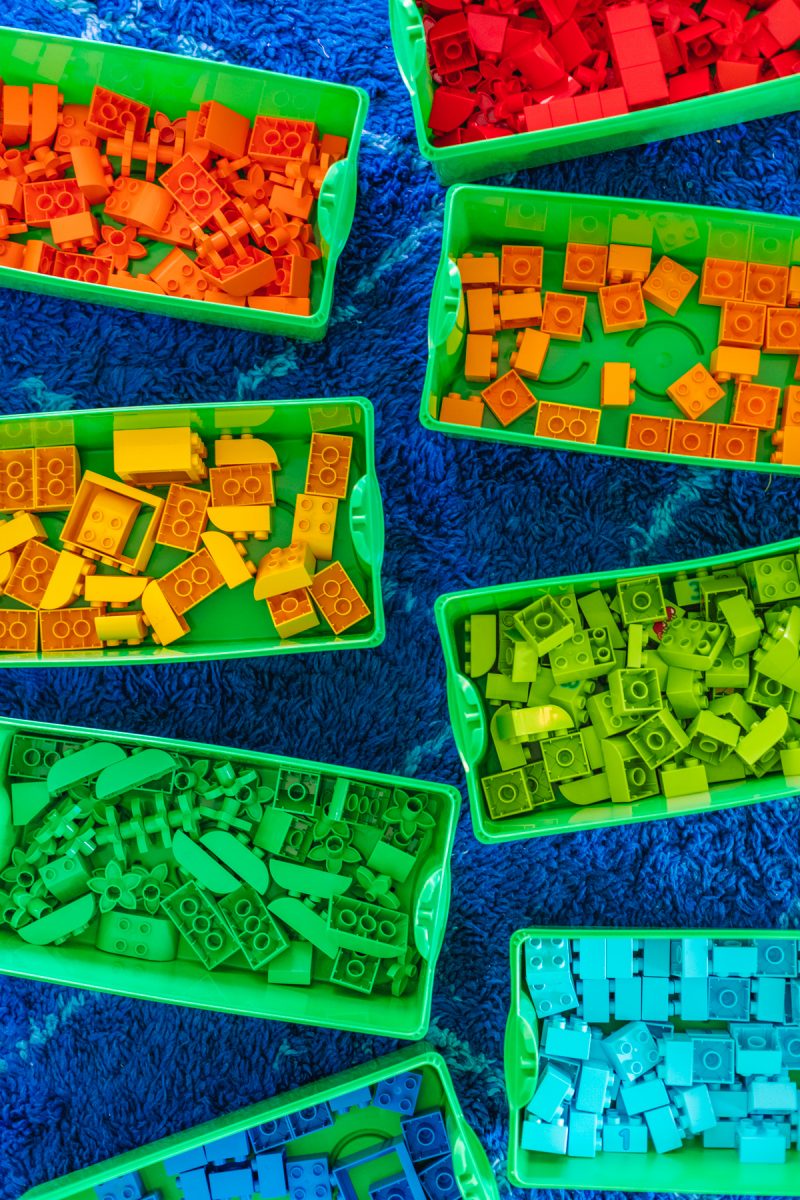 I used DUPLO bricks (this is a great starter set!) since those are age-appropriate for Arlo but you could do this with classic LEGO bricks as well.

To Make Your Base
Larger bricks or plates are a great base to make a sturdy present. You can choose to "fill" the entire interior of the present with bricks, or create a "T" shape in the center to add some support and structure.

To Make LEGO "Bows"
The roof tiles make a great bow as they mimic a bow shape when placed facing each other. I liked adding an additional brick underneath them to help the bow "pop" off the package!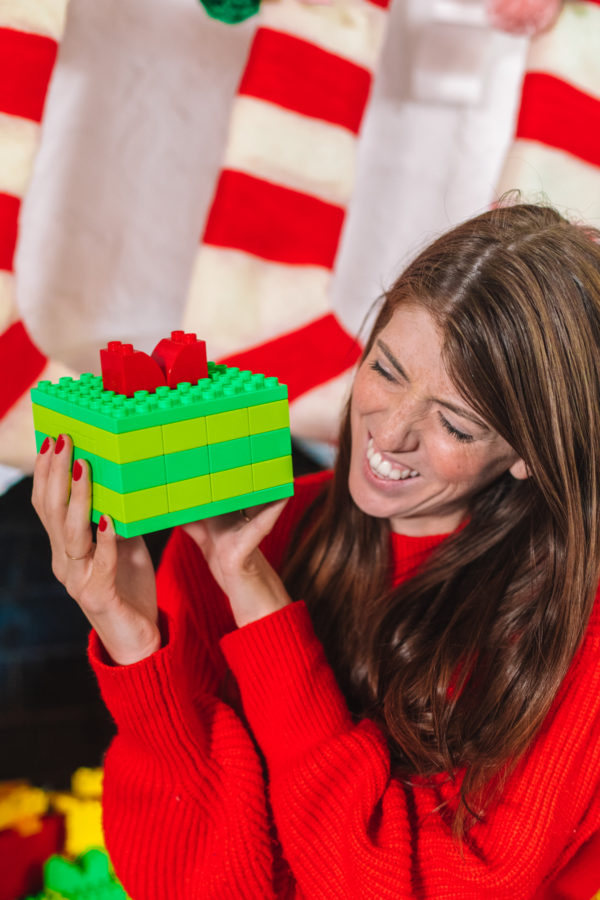 Adding Details
Add a vertical "stripe" of a different color LEGO brick to create a ribbon look, or do layers of different colors to create striped or color blocked wrapping paper. You could also make a check or plaid pattern with different colors, or go for a random rainbow of colors!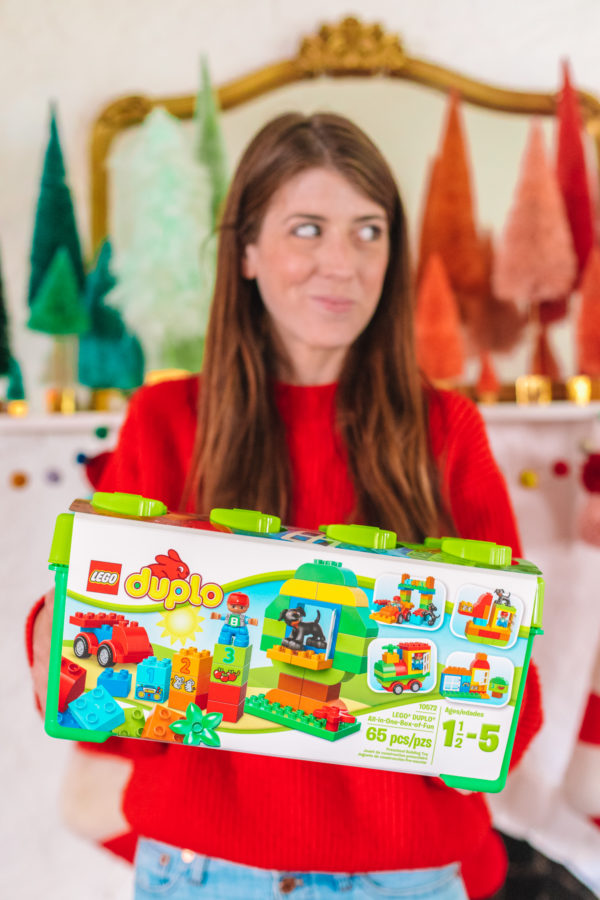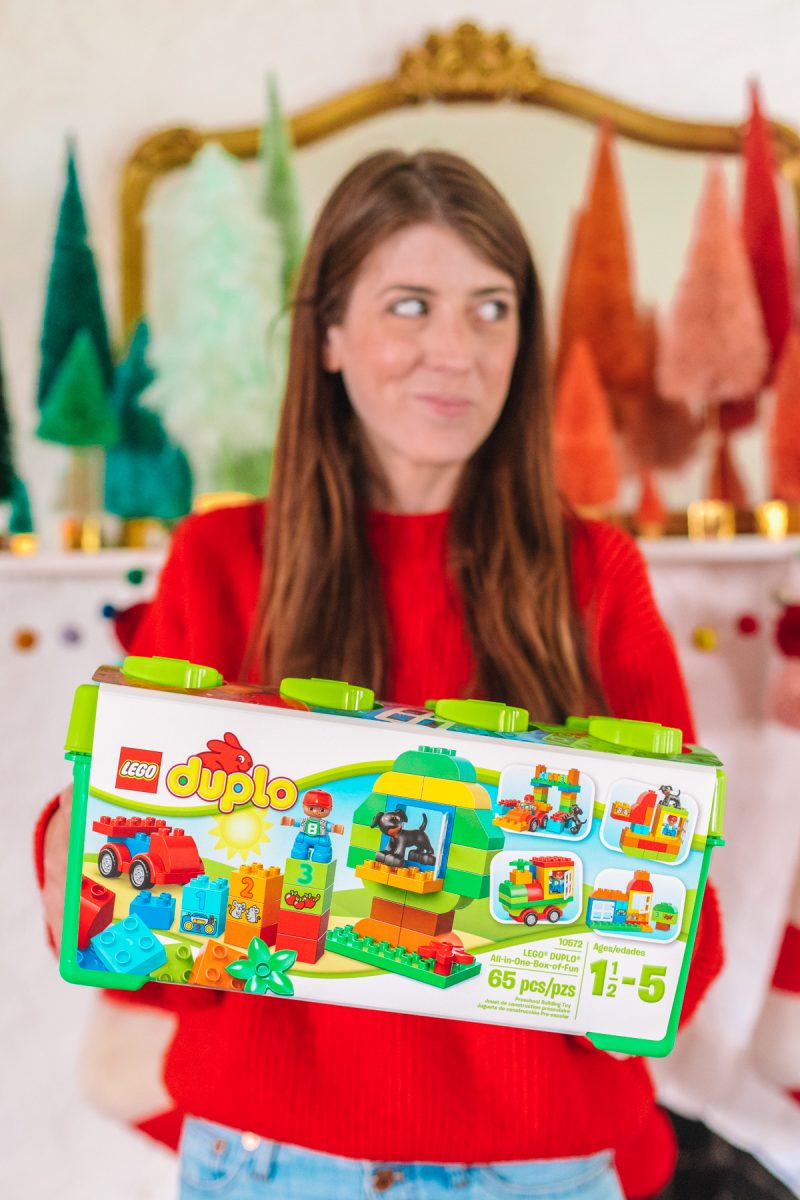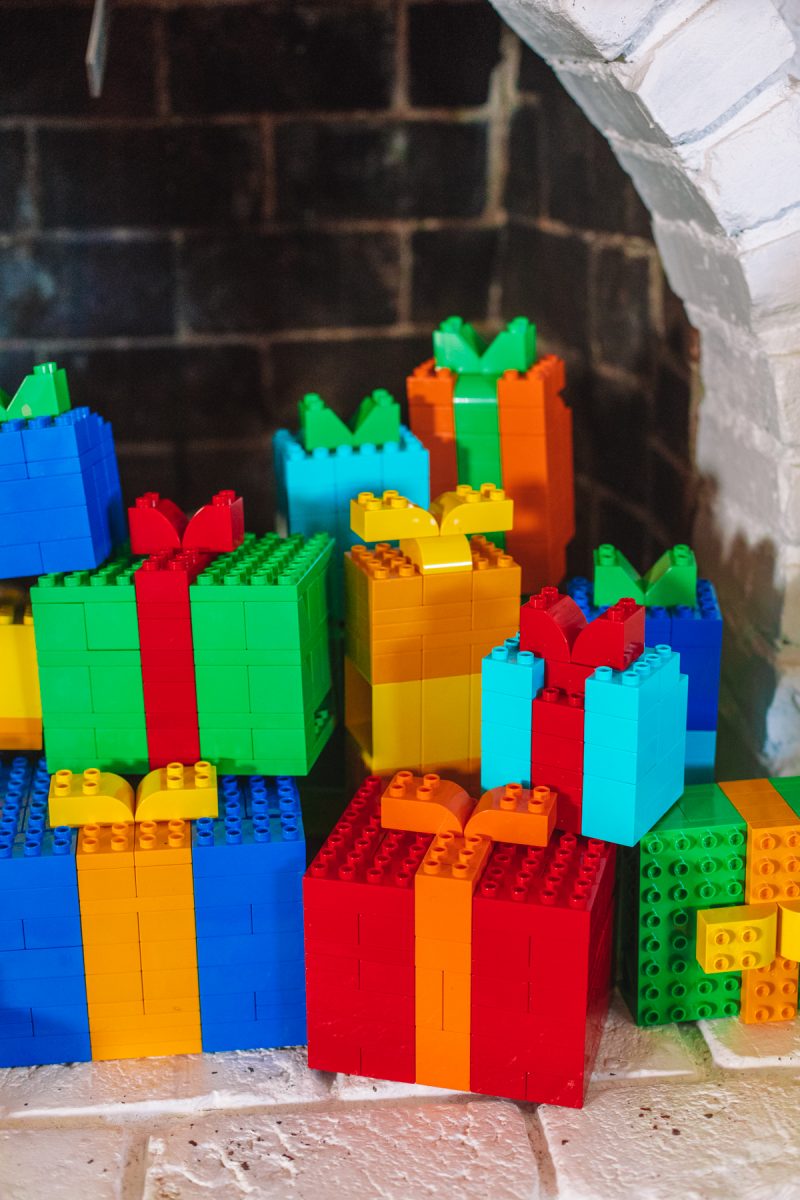 Photos by Jeff Mindell
No two presents will be the same and that's the best part! Hope you found a little holiday inspo in this post! If you're looking to get your kids started in the LEGO world, this is a great starter set for the littlest ones (and the one I used for the presents above!) and this is a great one for the classics! Have FUN building and rebuilding and rebuilding some more!! Like I said, the LEGO possibilities are endless!
This post was created in partnership with LEGO. All content and opinions are that of my own! Thank you for supporting the sponsors that keep the Studio DIY party going! Read more about my editorial policies here.