Next week this blog is going to start looking mighty Halloween-y. I just can't wait any longer! But for today, a little DIY that will last longer than All Hallow's Eve. At a little get together I went to recently, we talked about hosting a little candy apple party and I've been thinking about how fun that will be ever since! So today, I created a fun 3D apple place card to share with you! Each one literally takes about five minutes to make and you can use a bold pop of color (Like I did!) or some more traditional fall colors as we get further into the season. Either way, I think these would make the perfect addition to a candy apple making (Read: Eating) party!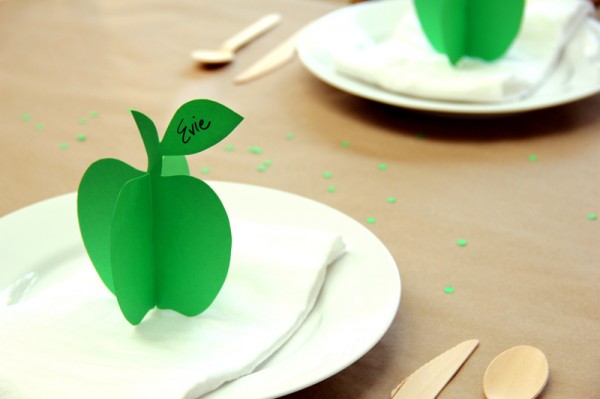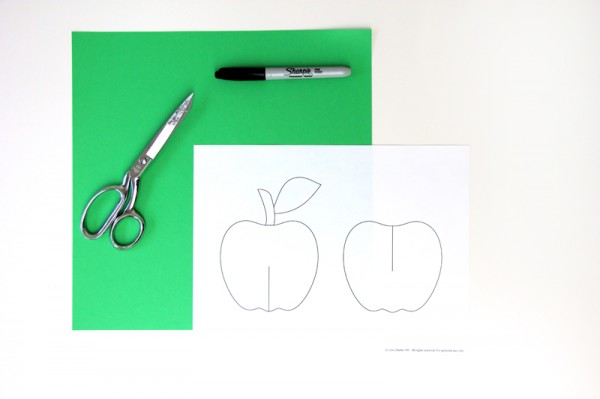 Supply List:
Apple Template
Cardstock
Scissors
Pencil
Sharpie
To Make:
Print out the apple template, cut it out. Trace on your colored cardstock of choice and cut out. Be sure to cut out the slit in each apple piece too! Write name (or dessert, or message!) on the leaf and fit the two apple pieces together.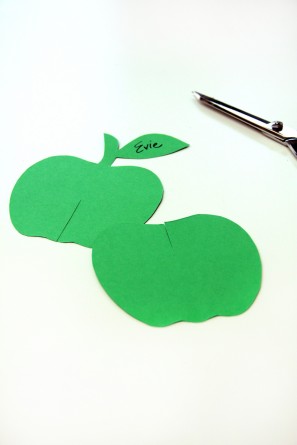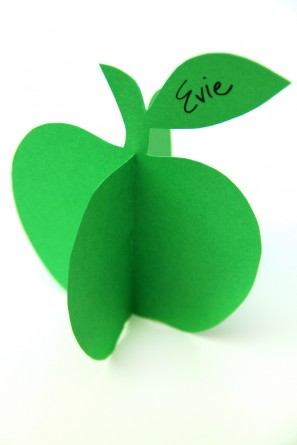 Zee end! As I hinted at above, these would be fun on an all-apple dessert bar, or even marking toppings for those candy and caramel apples!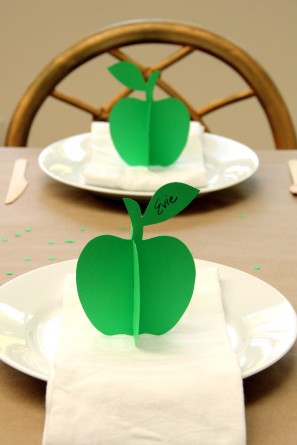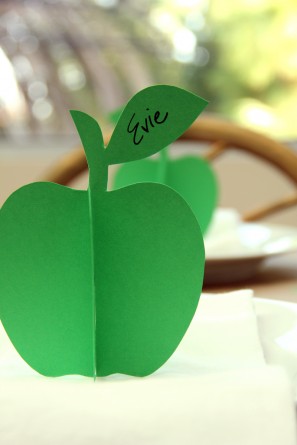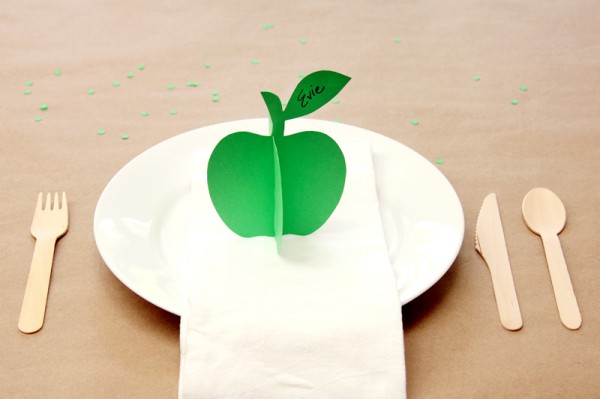 Now, who has a favorite fall apple recipe they want to share with me!?
Looking for more DIY projects? Check out the full project gallery here!