Alright readers, give me your real opinion of candy corn? Do you like the stuff? I'll be honest in saying I've never been one to binge on candy corn at Halloween, I wait it out for Cadbury Mini Eggs at Easter, but I do love the look of these classic tri-colored treats! They make for great inspiration for Halloween decor, and even if you aren't a fan of eating them themselves, you can make many a dessert inspired by them! In fact, I have a special snack coming up tomorrow that looks an awful lot like candy corn, but for now, check out these five other things that look like candy corn. (psst.. head back later for the next installment of planning my Halloween party!)
1. Candy Corn Treat Bags: If you know how to sew, these candy corn treat bags are perfect for the little trick-or-treaters. They'd also make great favor bags for a Halloween or school party!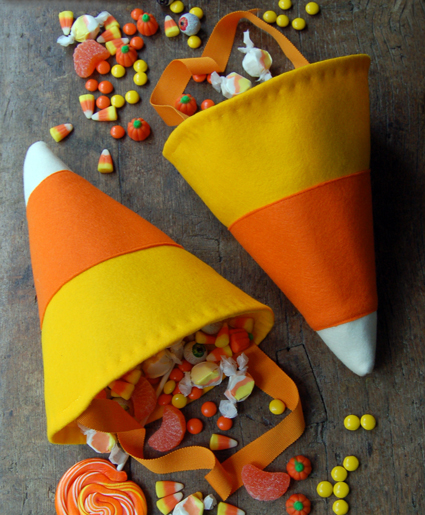 Candy Corn Treat Bags via Purl Bee
2. Candy Corn Marshmallows: I still have yet to make homemade marshmallows (Have you tried it!?) but these have me tempted. I have, however, dip dyed marshmallows, which could be a quick take on this idea, but if you want to go all out… make 'em from scratch, people!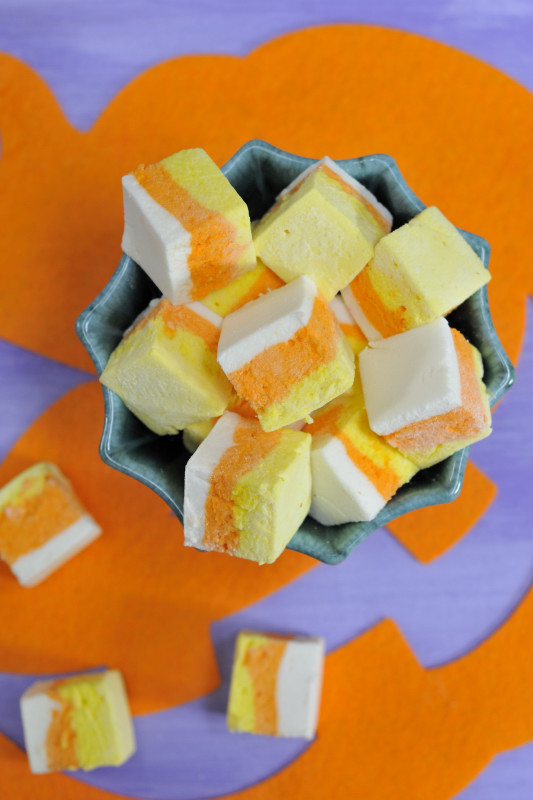 Candy Corn Marshmallows via Bird's Party Blog
3. Candy Corn Caramel Apples: As if caramel apples aren't already awesome enough, why not add an extra candy corn inspired layer to make them Halloween festive!? The sprinkles really make this one. Long live sprinkles!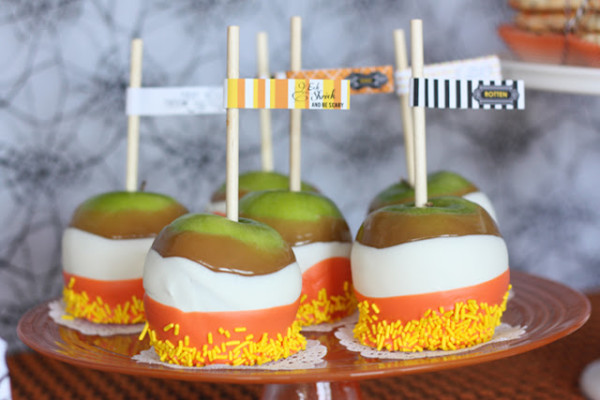 Candy Corn Caramel Apples via Wants and Wishes
4. Candy Corn Bottles Vases: Never throw out empty bottles W. They can always be painted and turned into awesome party decor! These tri-colored ones would make great vases or table accents.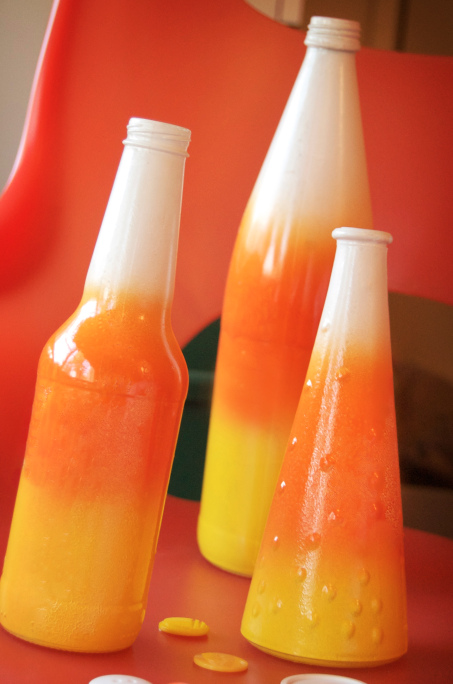 Candy Corn Bottle Vases via The Swell Life
5. Candy Corn Pumpkins: No, not those candy corn-like pumpkins you eat (and everyone seems to prefer over the real thing), but actual candy corn painted pumpkins! How cool do these look!? Finally, an excuse for those not perfectly shaped pumpkins I always leave behind.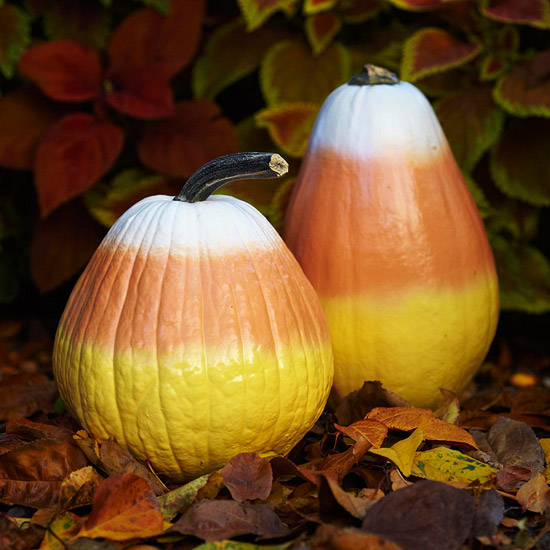 Candy Corn Pumpkins via Better Homes and Gardens
Have something you'd like to see in the "Five Things" series? Let me know in the comments below!