I've done Bingo for a few holidays now, so I thought it would be fun to do a printable for Halloween too! While I think all kids would have fun playing this game on Halloween, or perhaps at their school celebrations, I really had the kiddos in mind that might not be able to trick-or-treat like the rest of us. It seems that food allergies and sensitivities are so prevalent nowadays, and I know that makes Halloween candy-getting pretty difficult for the kids who suffer from them. I thought this could be a fun way to have those awesome kiddos participate in the trick-or-treating spirit, but with a different goal… filling up their bingo board so they could get a special (safe) treat of their own! What do you think? No matter what your reason is for playing this festive, spooky Bingo.. I can guarantee it'll be a good time, so go ahead and print the cards right here!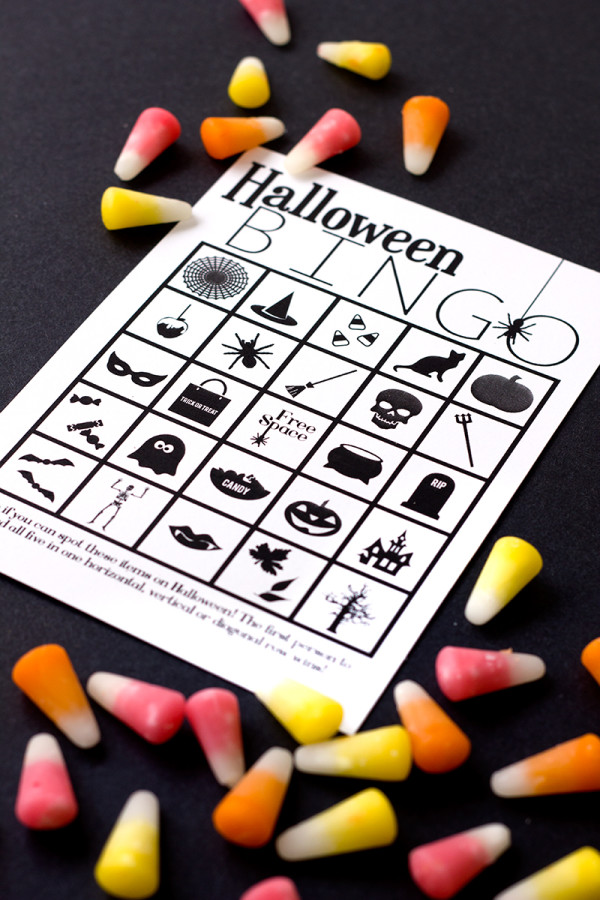 I printed these on white cardstock and cut them out using the guidelines on the printable. There are ten different cards, so all the kids can play! Use candy as your markers, if your game set-up allows, or if you're mobile (i.e. trick-or-treating), pick up some cute Halloween stickers to mark off the items they spot!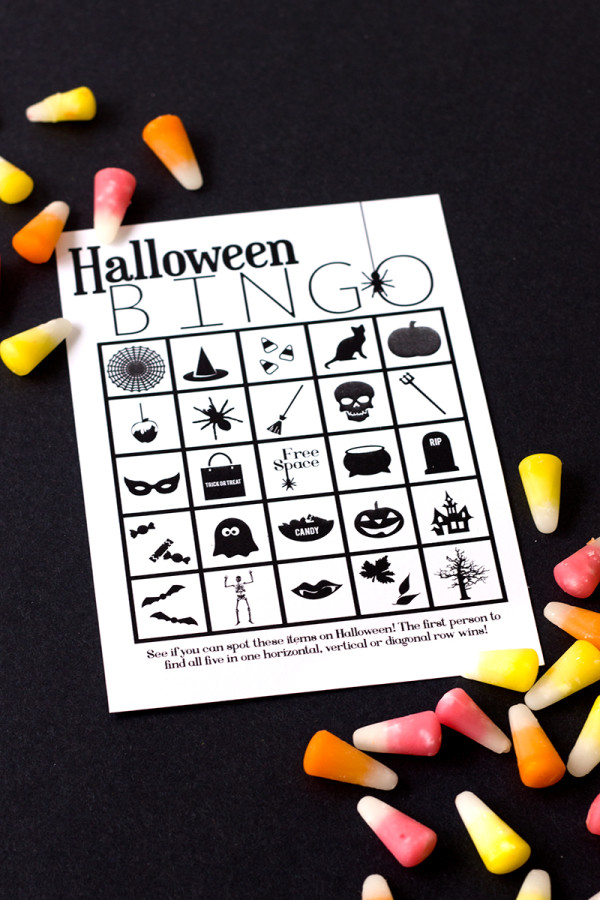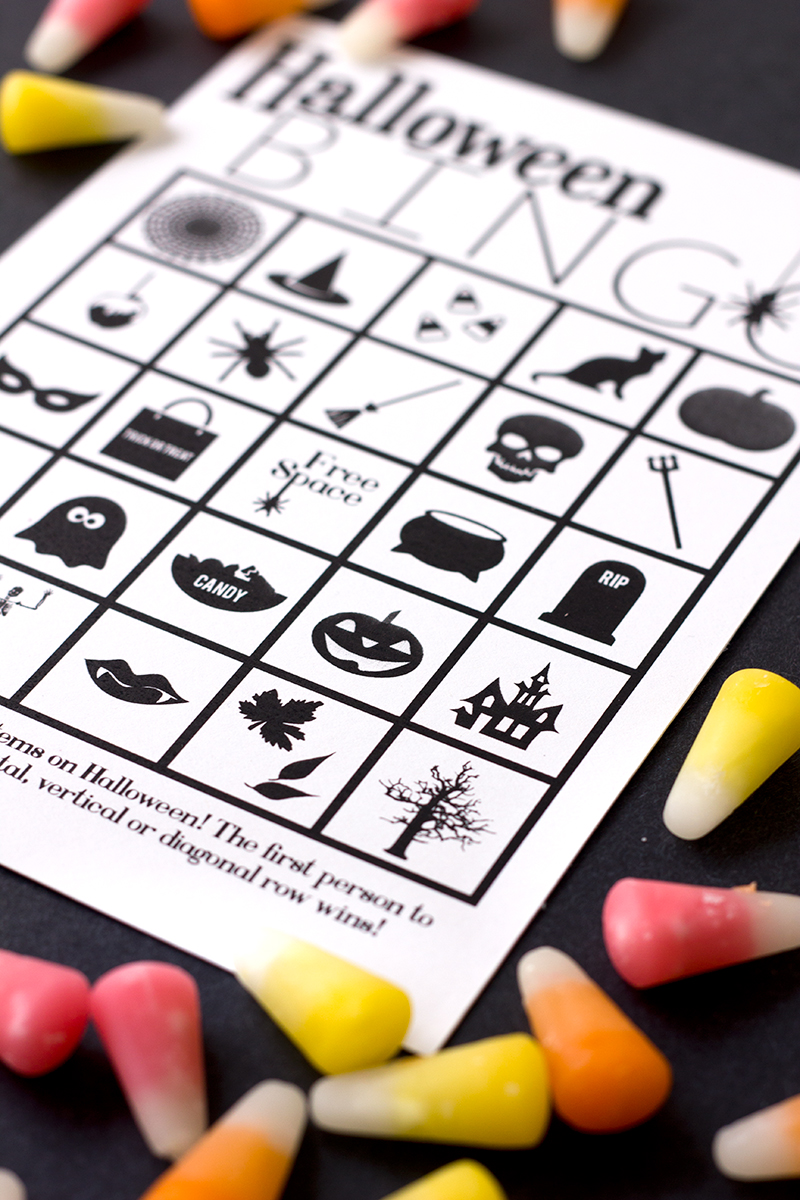 All Photos by Studio DIY
Click here to download the free printable Halloween Bingo!
For more Halloween DIYs, head right on over here!