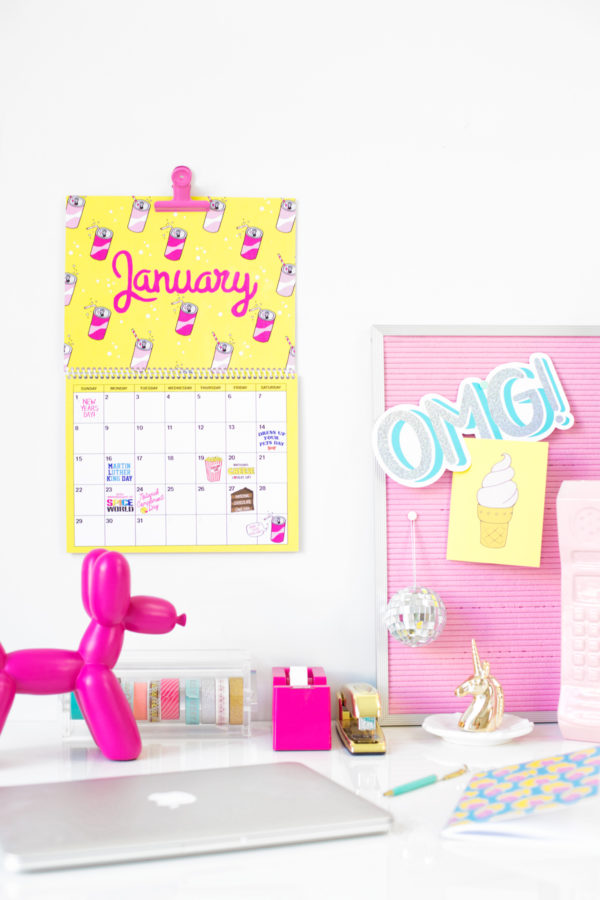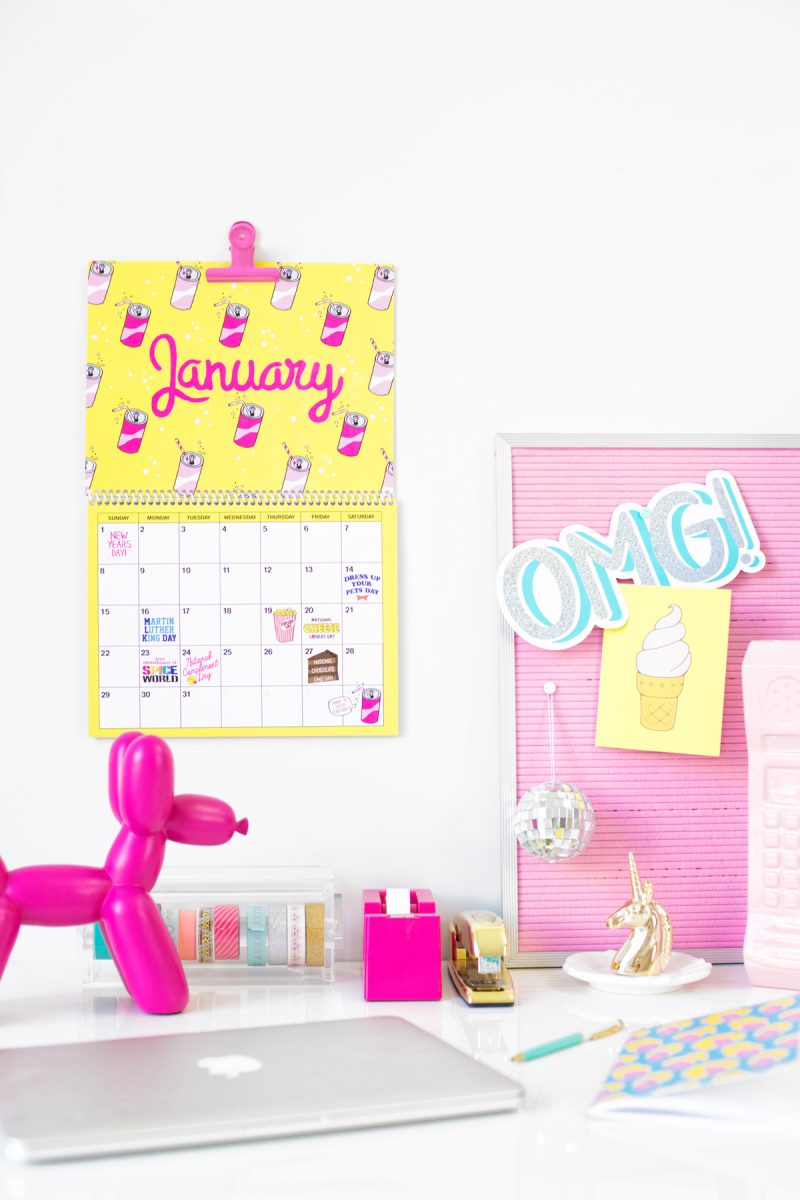 Zeeeeeep!!! So the girls in the office were brainstorming a bit when I was out one day and came up with the idea to do a wall calendar. And I was all…. "I dunno, do you think people would want one!?" And then I came around and now I am SO EXCITED and this might be one of my favorite free printables ever!!! We made the coolest free printable 2017 wall calendar!!! Our girl Katy designed it and each month has a different fun pattern. Plus we put in some of our favorite holidays and anniversaries!!! (i.e. Spice World turns 20 this year. TWENTY! I am old.)
I know several of you had mentioned doing some office-y DIYs and I think this is perfect for an office/cubicle!! Hopefully you'll learn some fun facts along the way, too. Like the date that Bubble Tape was invited. (#priorities)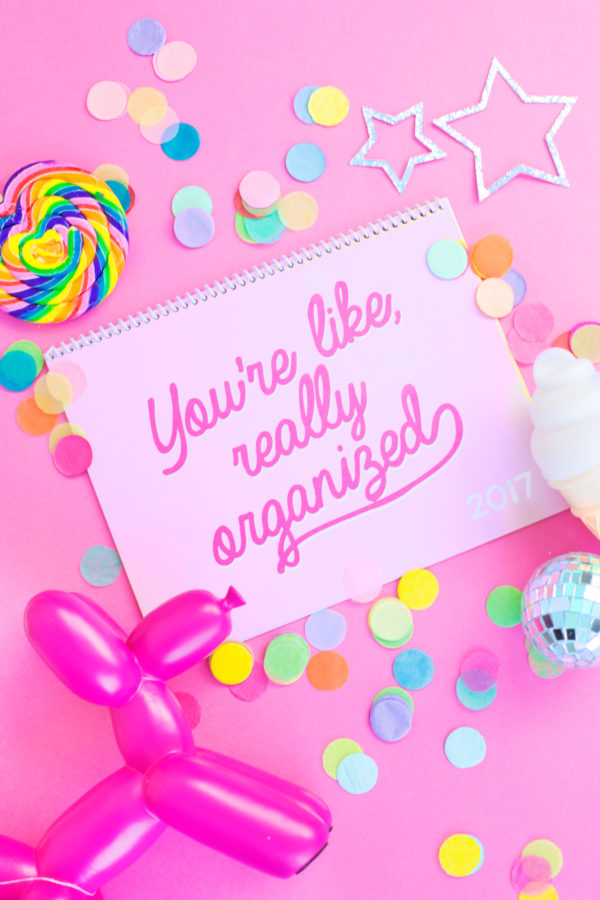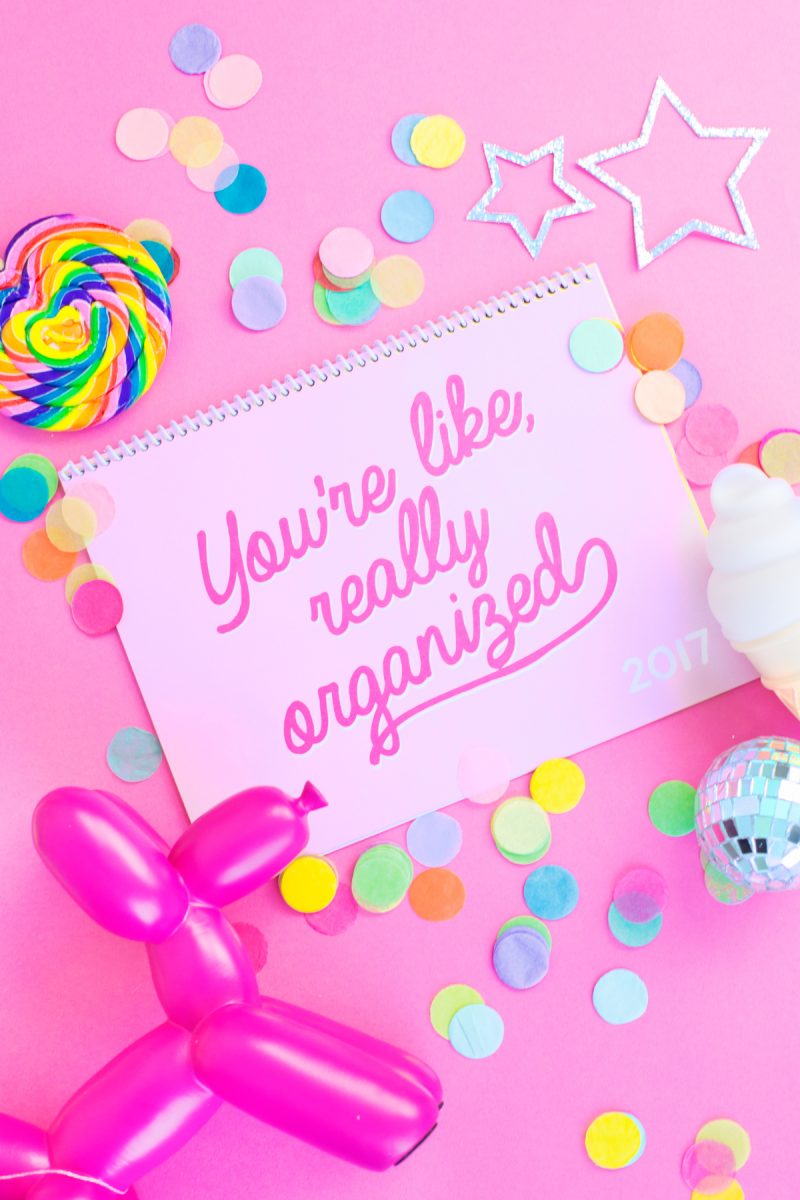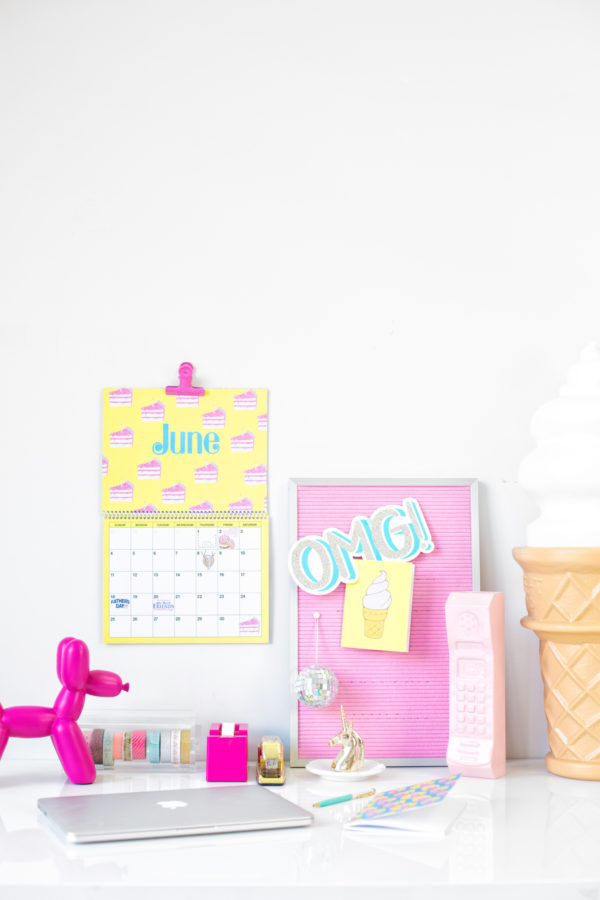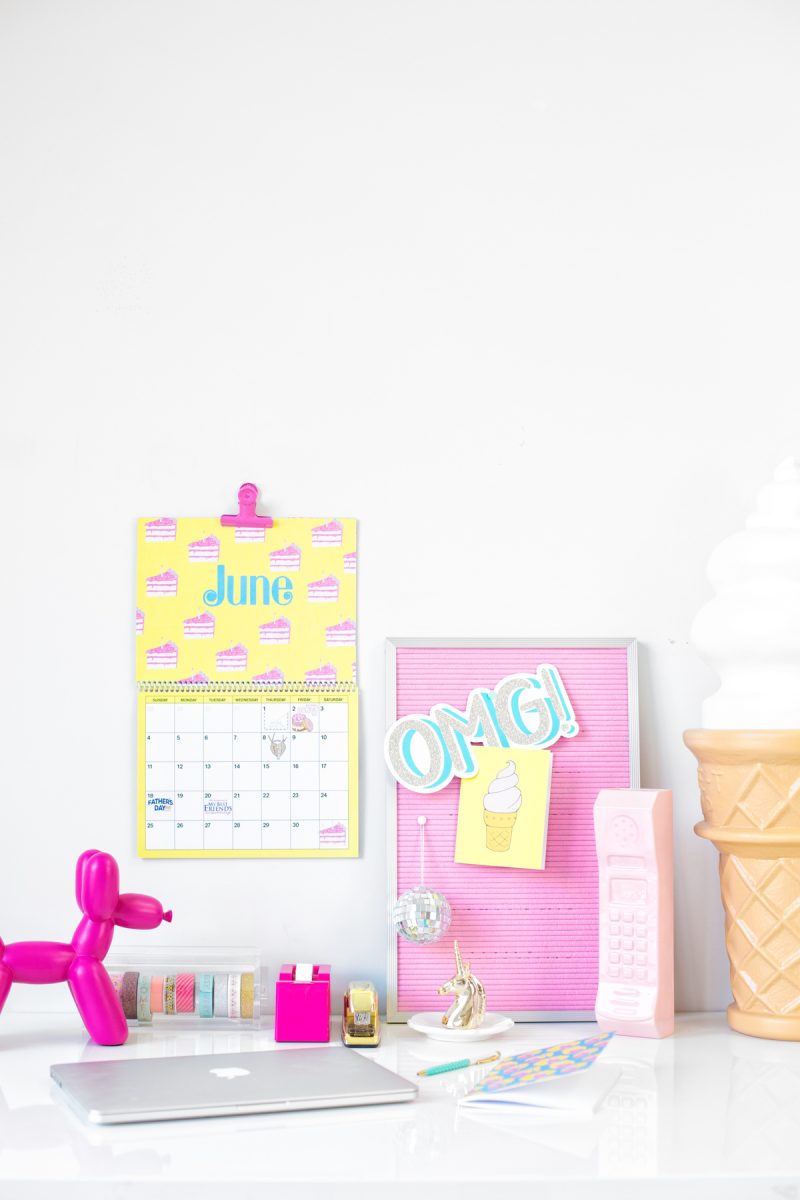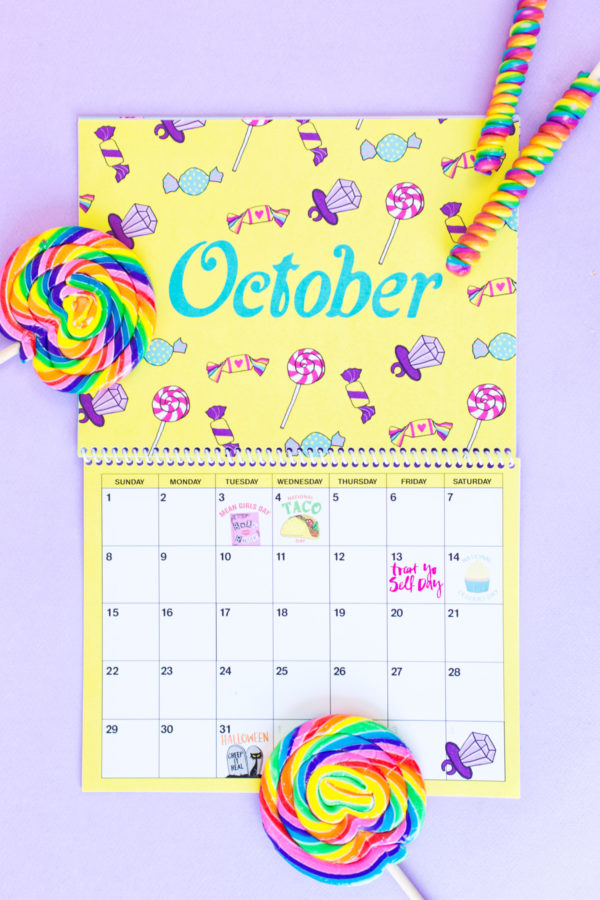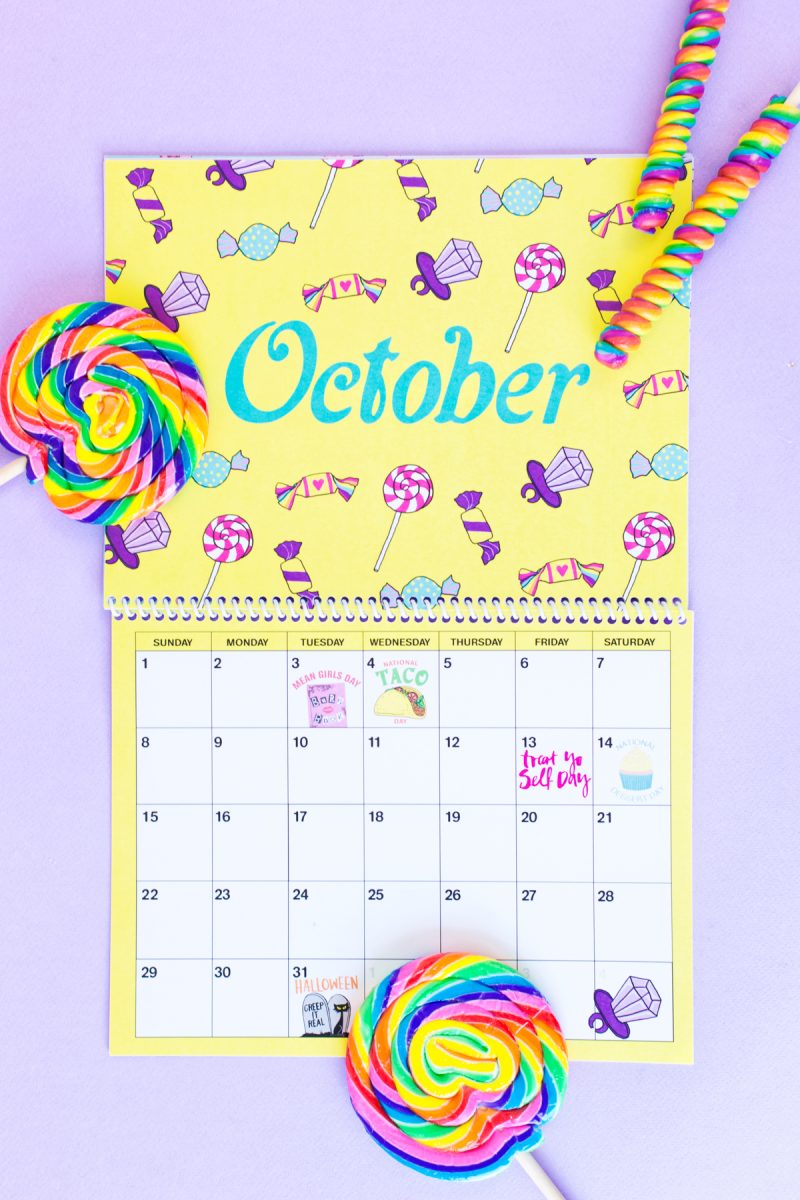 If your printer flips on the short side when printing double sided, click HERE to print the 2017 calendar!
If your printer flips on the long side when printing double sided, click HERE to print the 2017 calendar!
Ok! So there's a few ways you can put together this calendar. I wanted mine to look like I bought it at a store, so I went to my local office supply shop to print and bind it. It cost about $12-$15 total I think!
UPDATE: As far as printing goes, you can print the file double-sided. Unfortunately, all printers are different so I have provided two files depending on how your printer works. I recommend testing one or two pages to see how it prints before printing the entire thing.
It will print on 8.5 x 11″ paper with a white border which I chose to trim off before binding it!
If you would prefer a DIY solution, you can print it at home and punch four holes across the top, through all the layers, then tie with ribbon or secure with small binder rings.
I hung mine with a binder clip and a command hook, but you could also punch a hole through all layers on the bottom and hang directly on the wall with a nail/hook! So many options, I know, but wanted to give you guys all of 'em depending on your budget + aesthetic preference!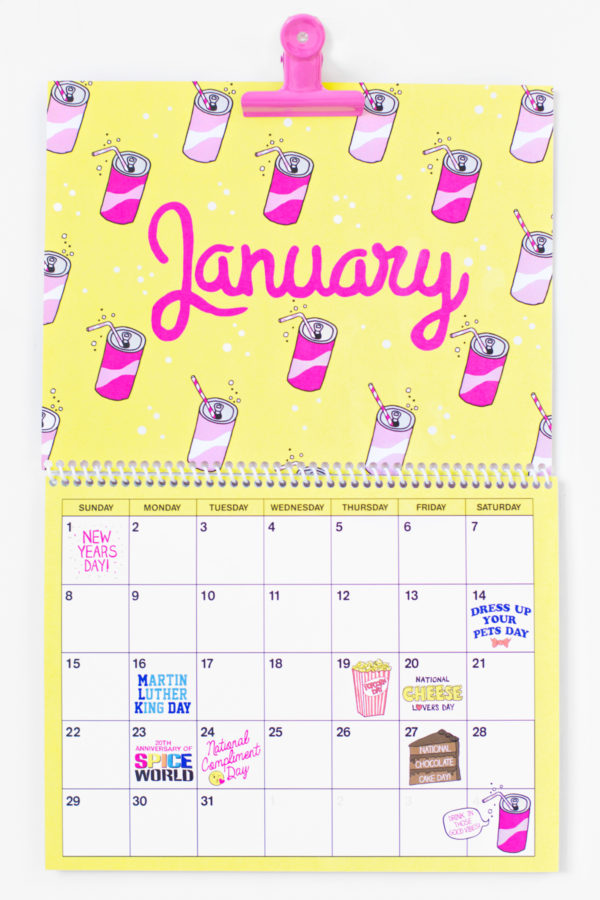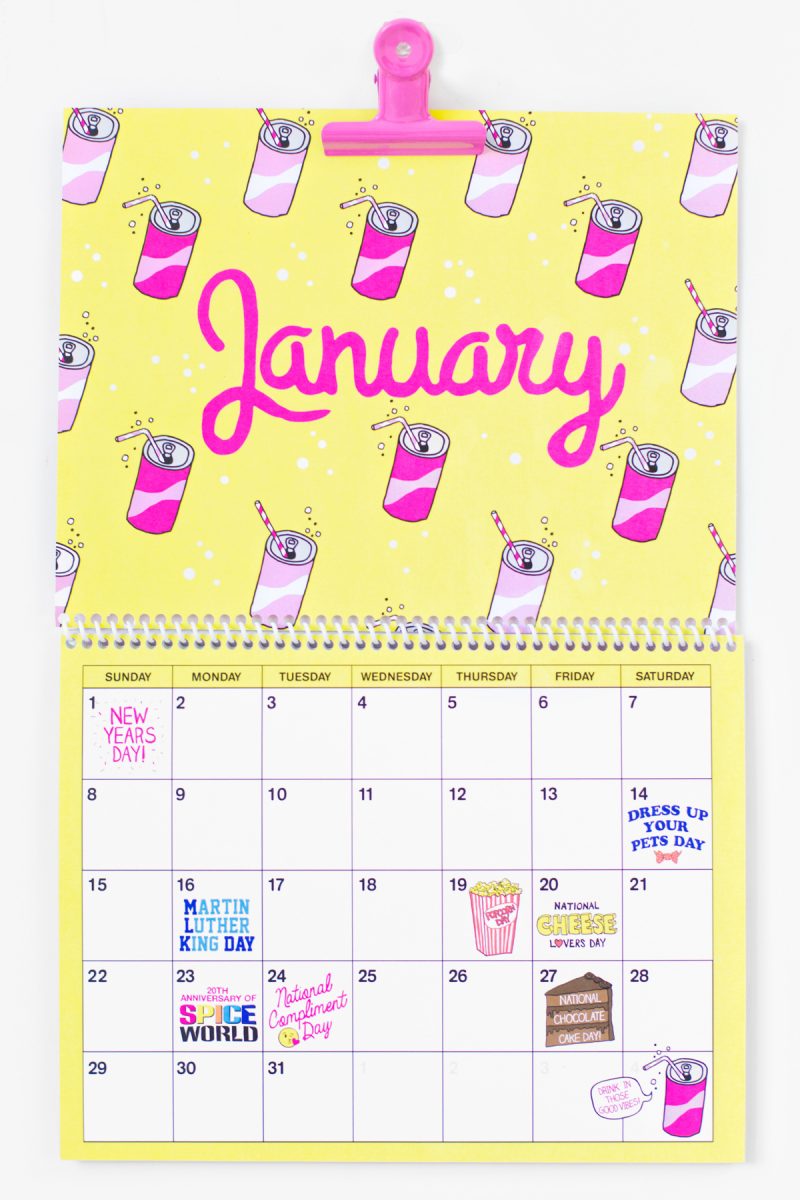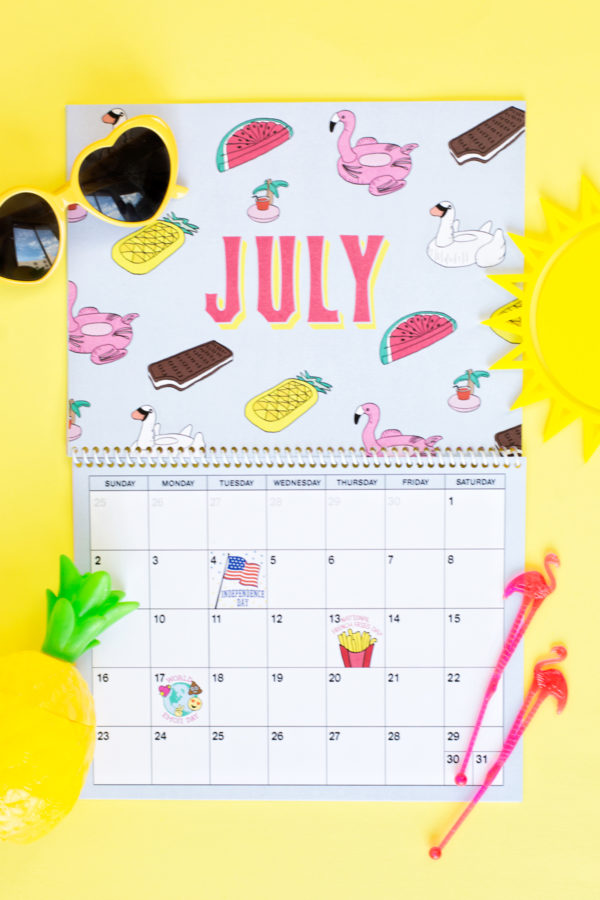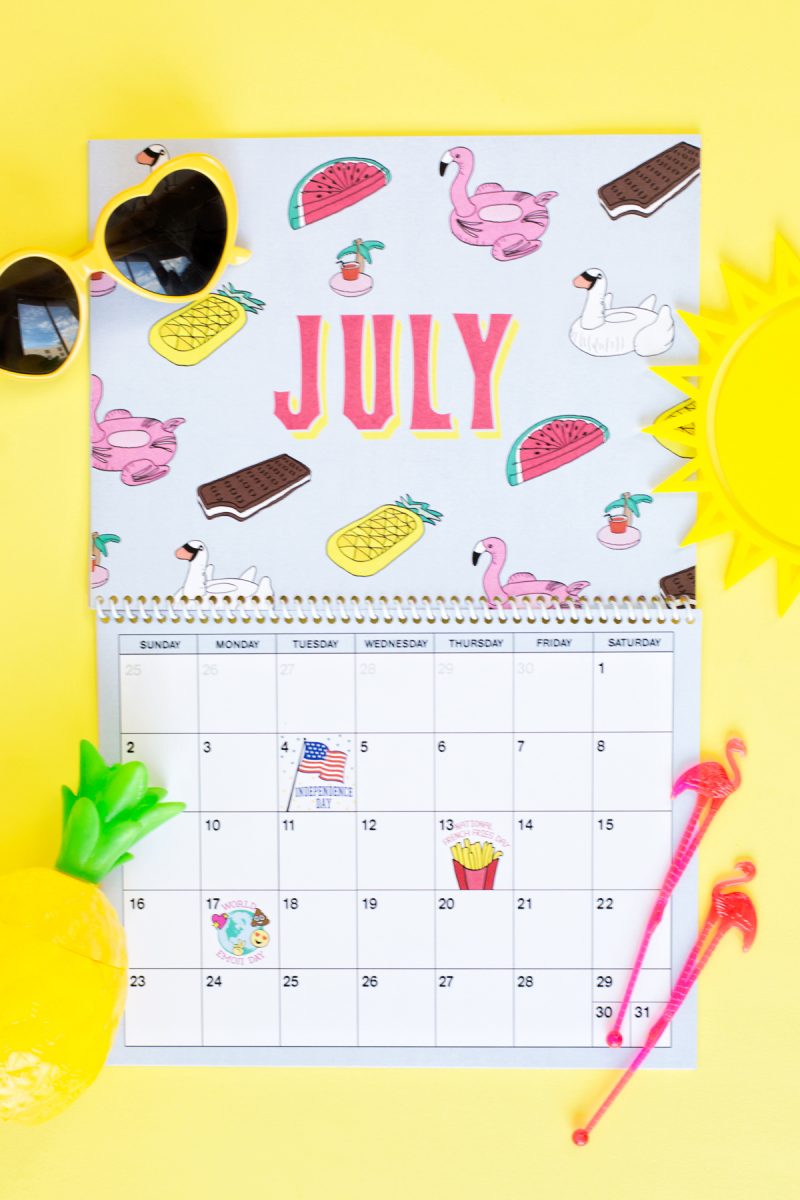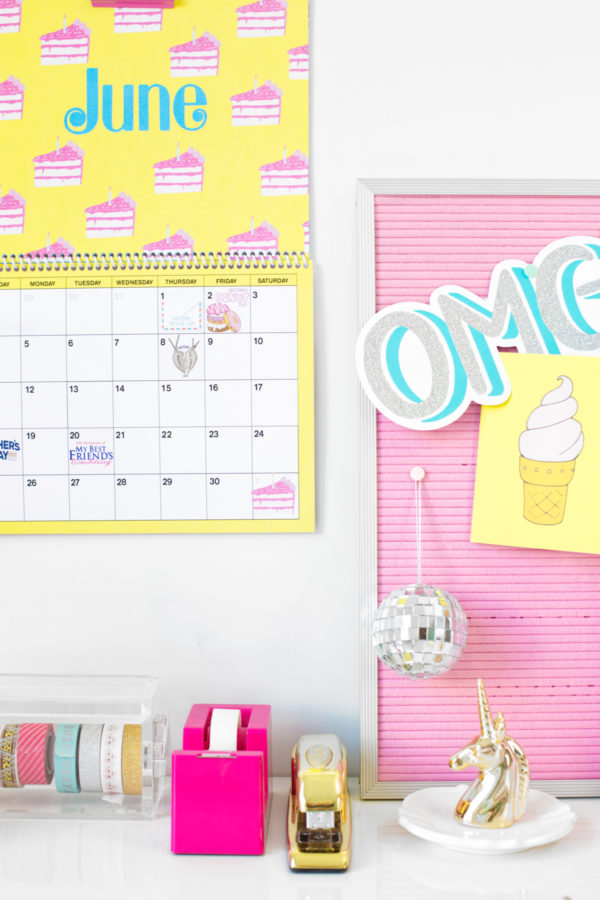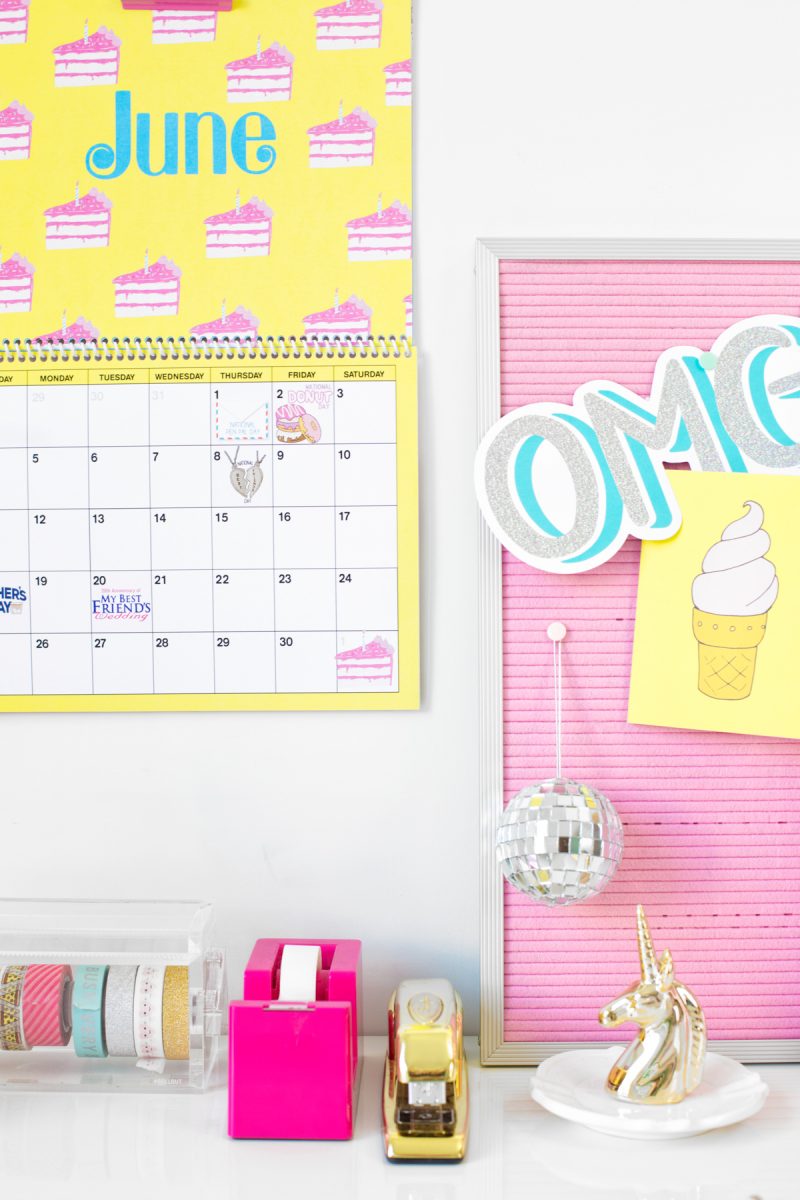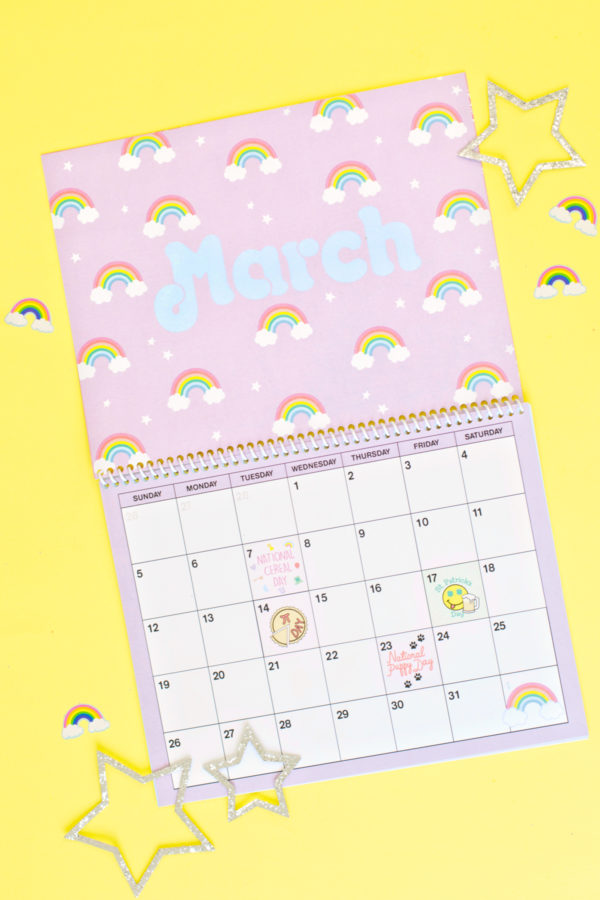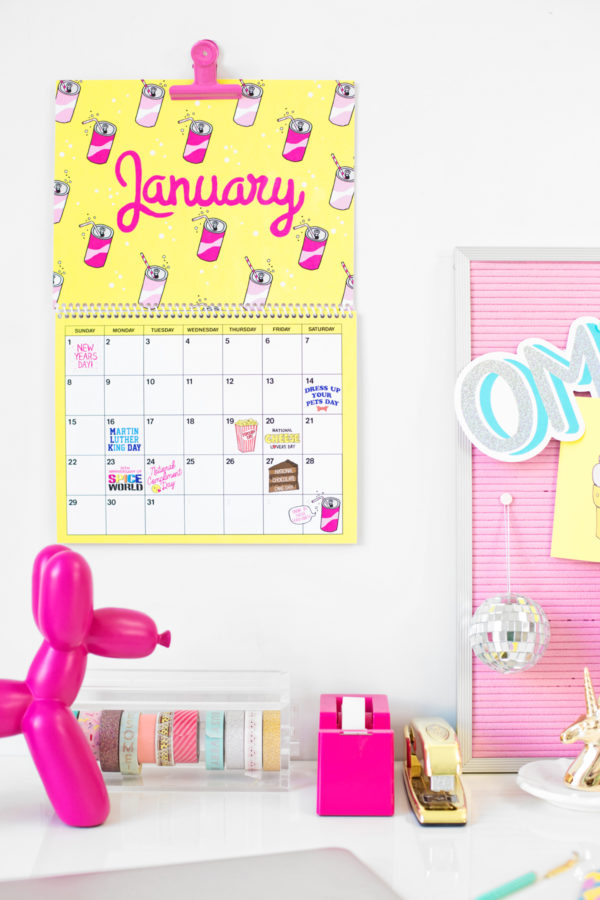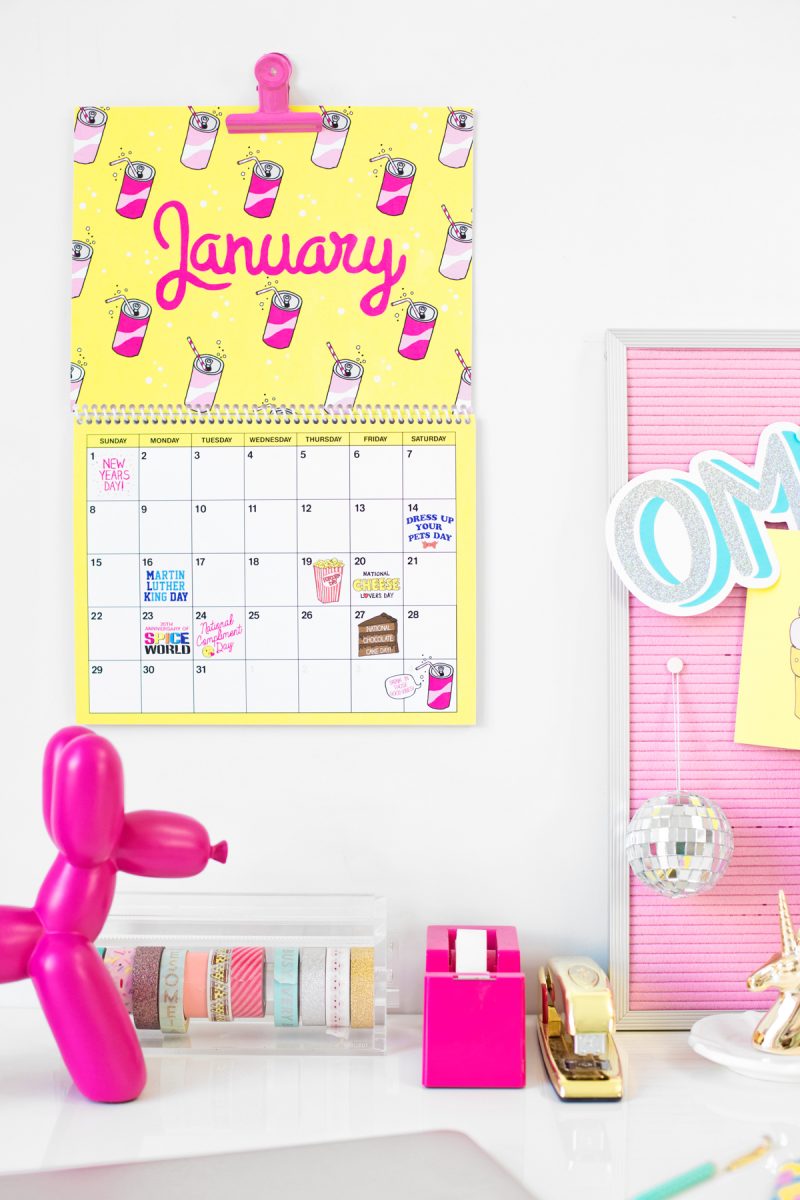 Photos by Jeff Mindell | Graphics by Katy Jones
If you print + make one, be sure to tag me in your insta pic and use #troopstudiodiy so I can see it! It's always so fun when a project idea turns out even better than you thought it would! Hope you love it!!
p.s. Free printable boss lady notebook covers!
SaveSave