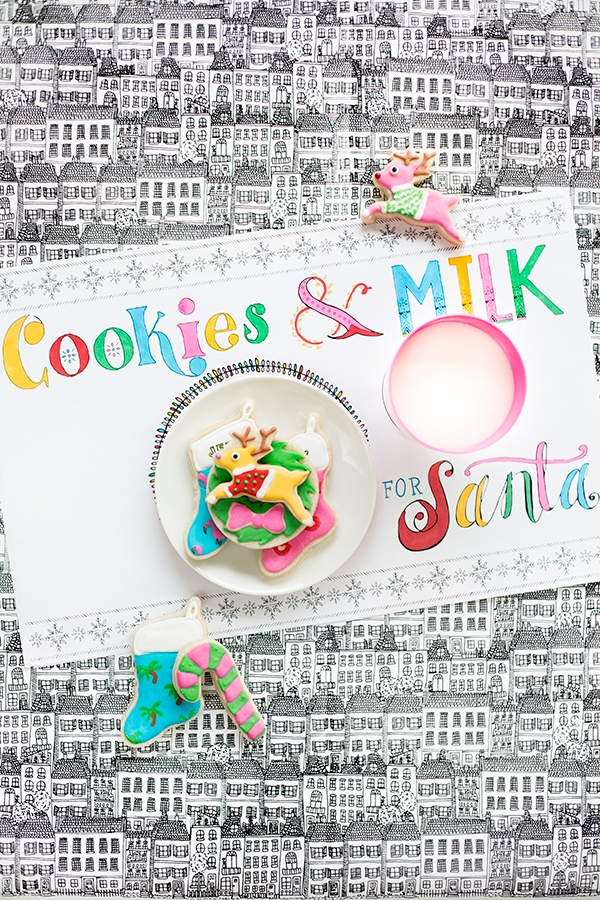 Print this Christmas placemat printable for your kids to color and leave with Santa's cookies this Christmas!
When I was a kid, I didn't just leave milk and cookies for Santa. I love Mrs. Claus and the elves their own plates, and then I left a plate of carrots for each (individual) reindeer. I was either really generous, or really trying to keep myself off the naughty list.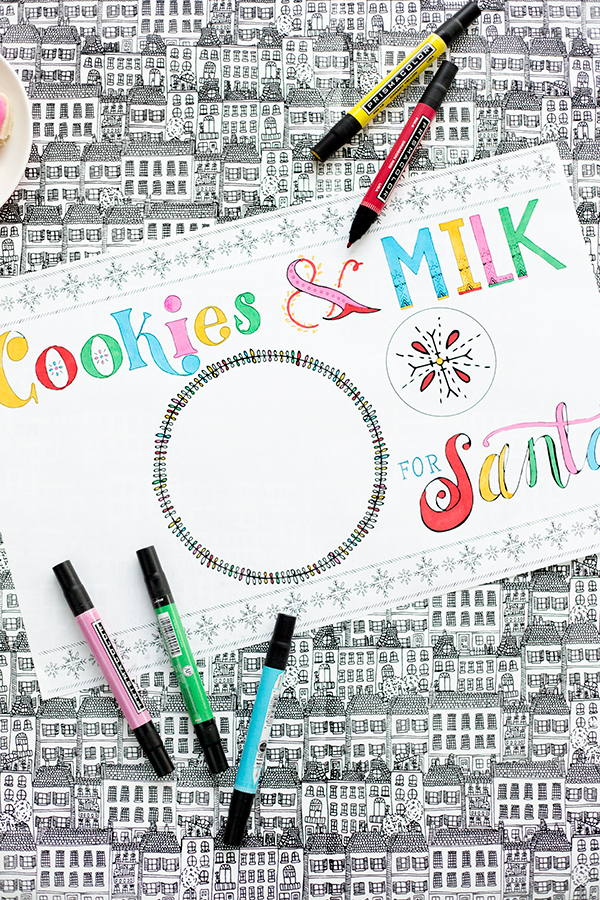 This colorable placemat is the perfect activity for them to stay occupied this weekend while you finish decorating, baking and wrapping!
How To Print the Christmas Placemat Printable
Use the button below to download and print your colorable Christmas placemat.
The placemat can be printed in black and white on 11″ x 17″ paper at your local office supply store (or at home if you have a printer big enough!). Mine cost about 50 cents to print locally! Then just hand it off to the little ones to color their brains out on it! Nice list, here they come!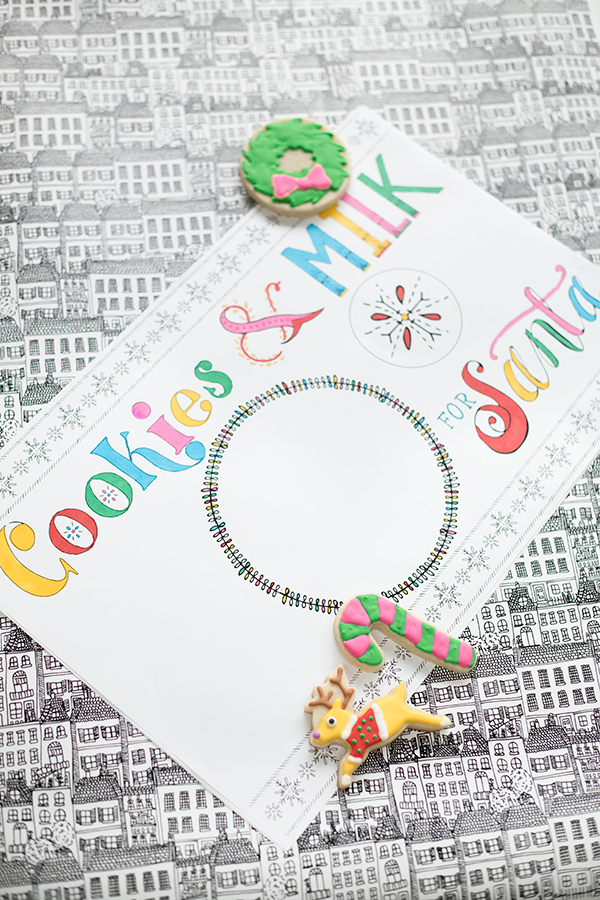 How To Make A Reusable Christmas Placemat
Want your child to be able to reuse the placemat they color year after year?
After they are done coloring their masterpiece, laminate the placemat! You can do this at a local print shop or with a small laminating machine at home.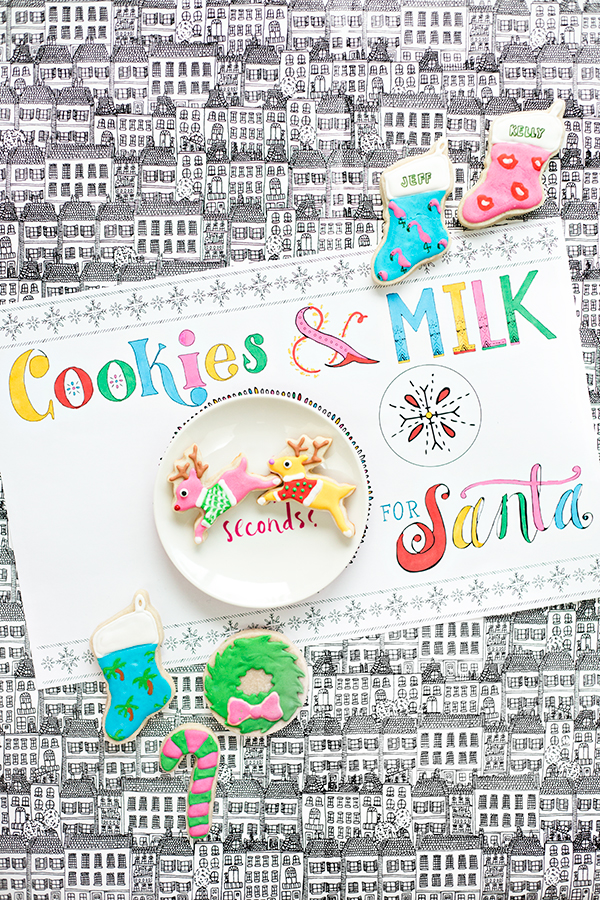 More Christmas Activities for Kids
Here are some more easy Christmas activities for kids you might like!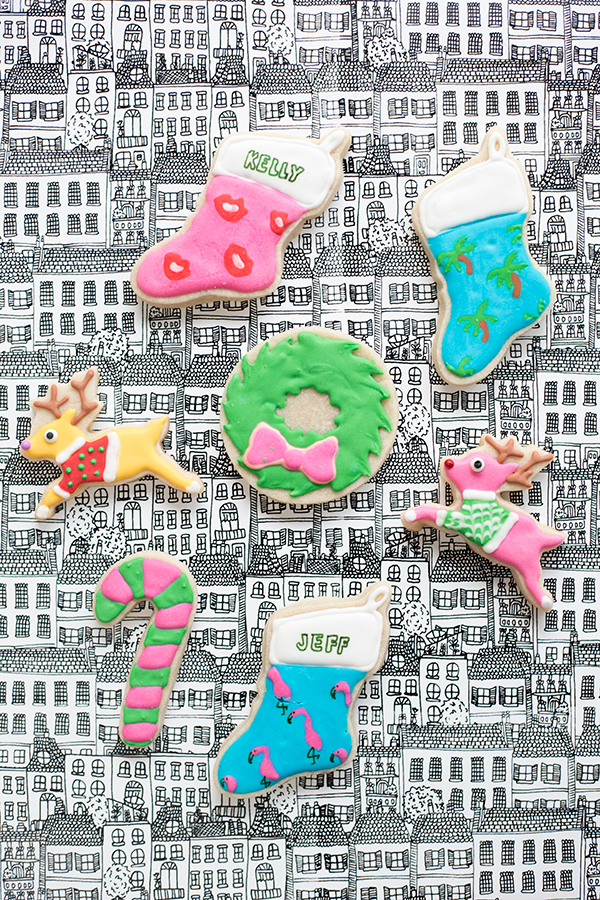 All Photos by Studio DIY / Printable by Kate Wong
Happy coloring, baking and all-around Christmas celebrating! Santa is going to love his Christmas placemat, almost as much as he loves his cookies.