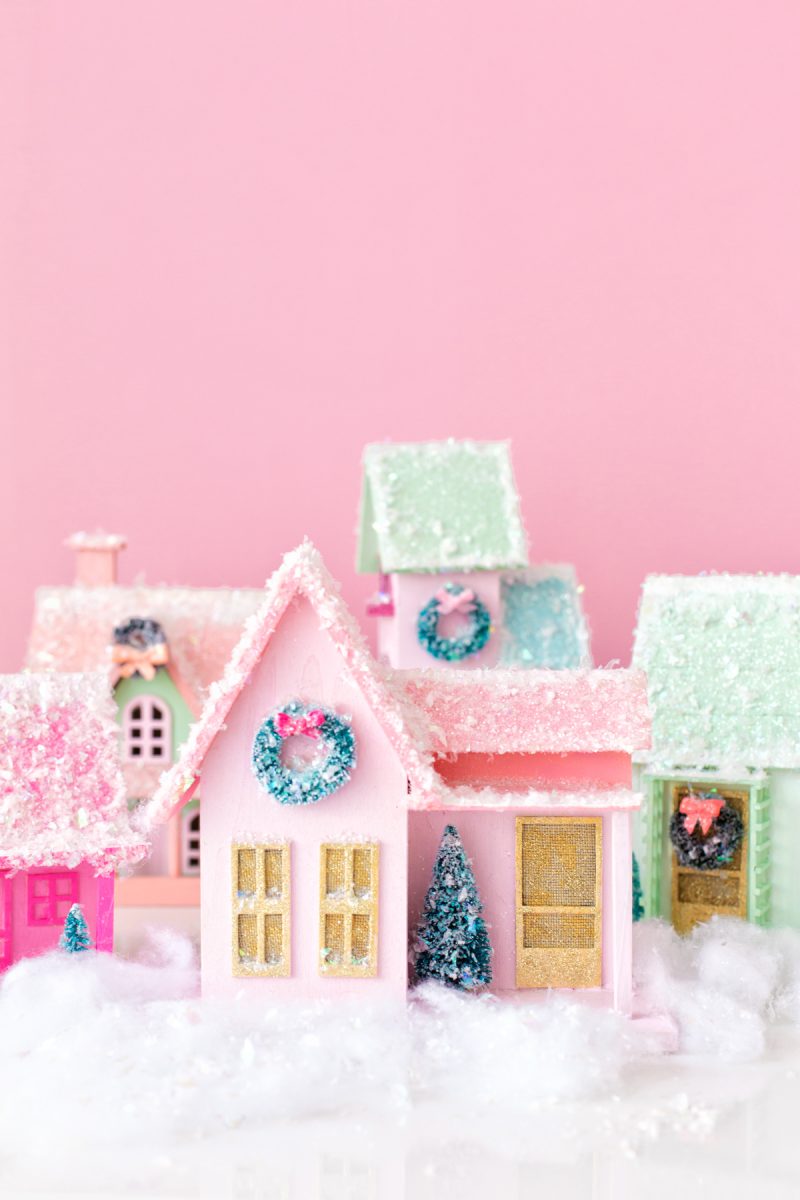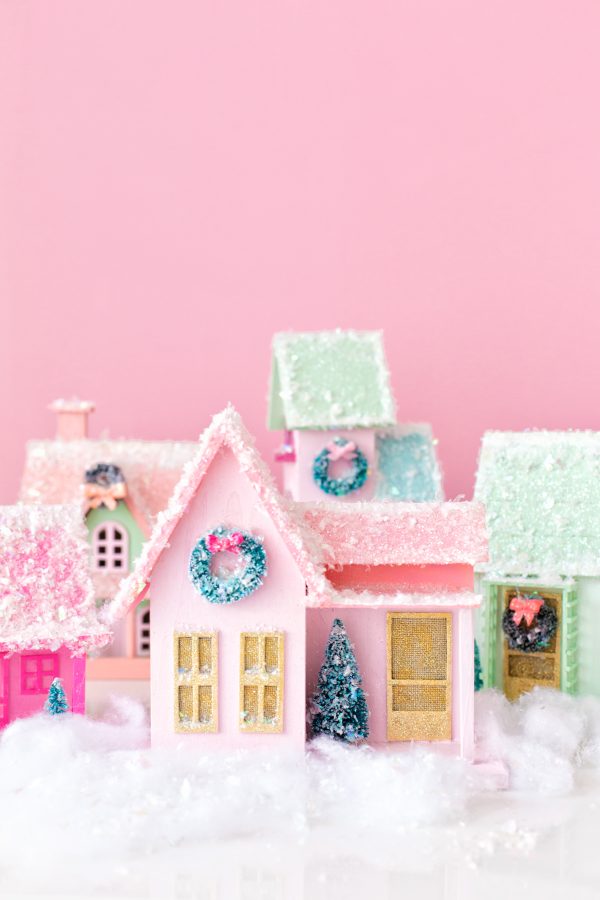 This is one of those projects that turned out 100 times better than I ever could have imagined!!! As you know, this is our first year in the house AND with Arlo so I'm trying to go all out on Christmas decor despite our place still being a total mess. And I just knew we needed a colorful Christmas village. Wanna hear the best part about this?? These were bird houses to start!! And each house cost under $15 to buy and under $20 to make, which if you've ever looked at the price of an actual Christmas village, that's crazy!!!! Here's how to make your own!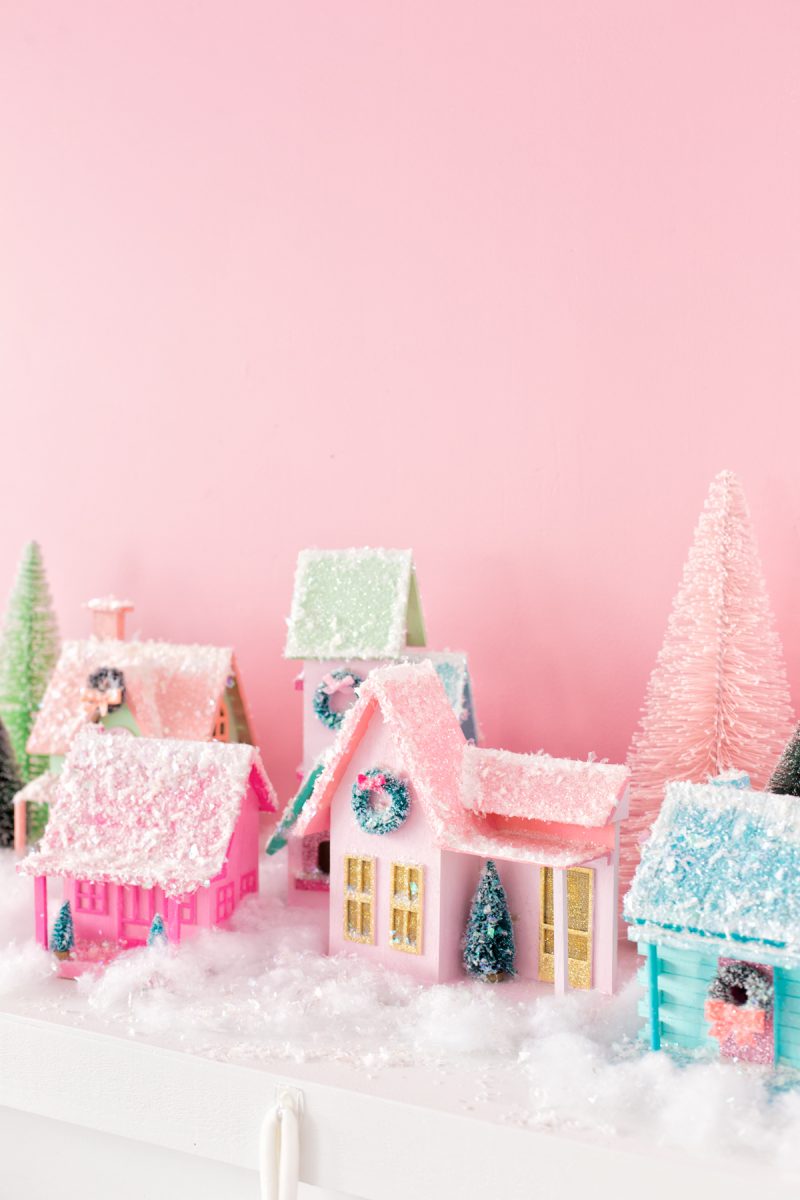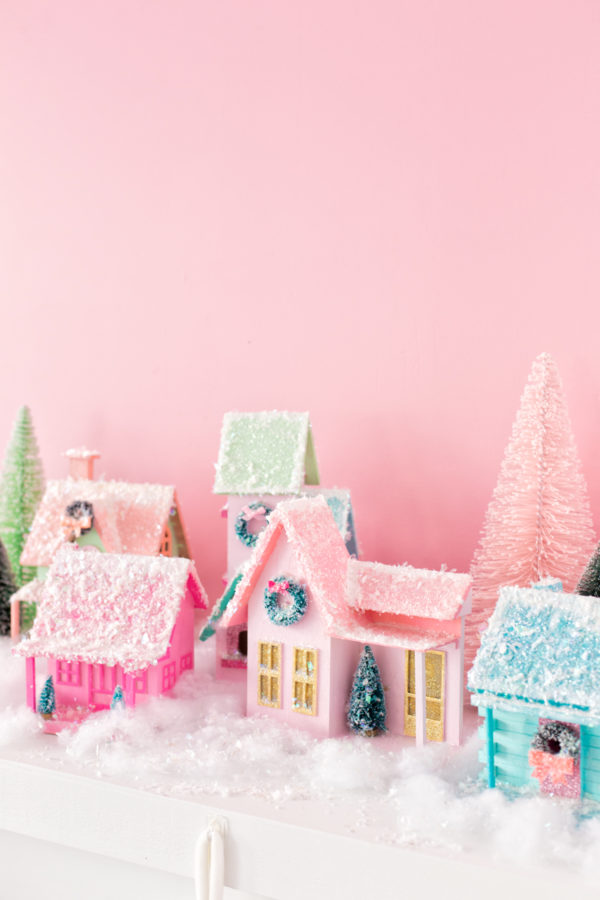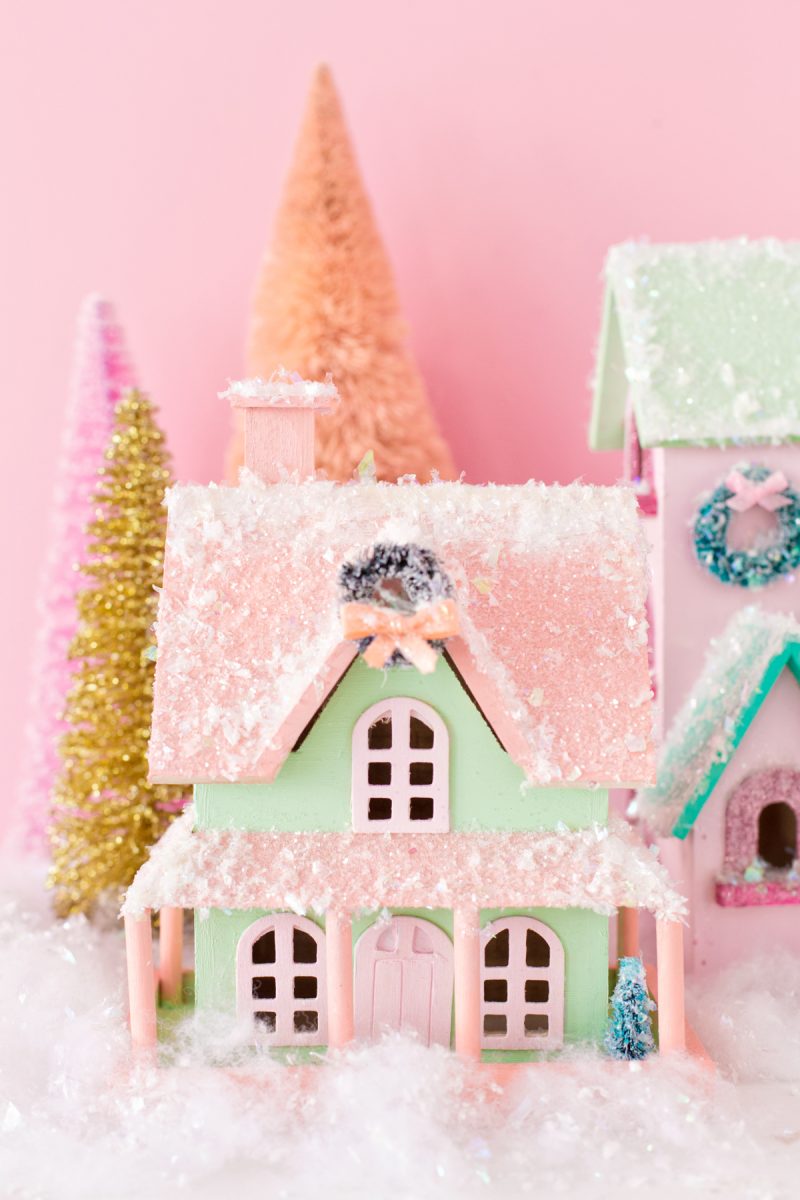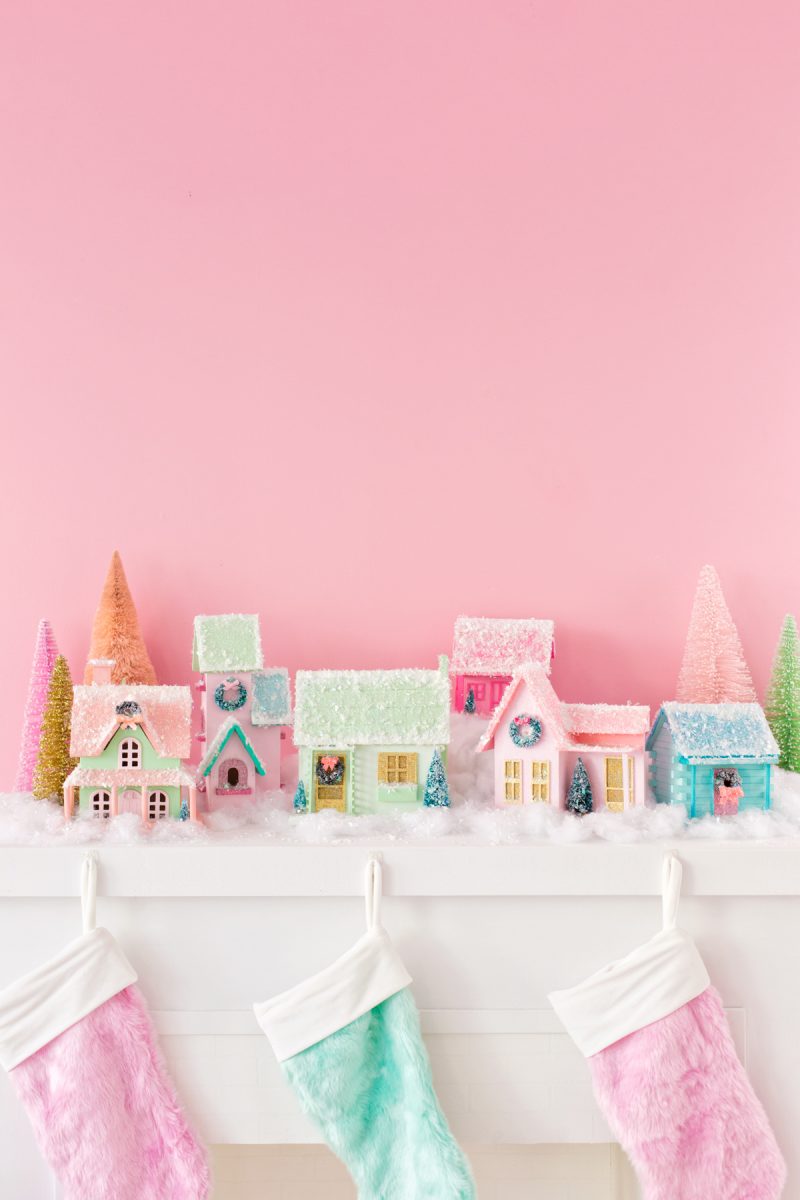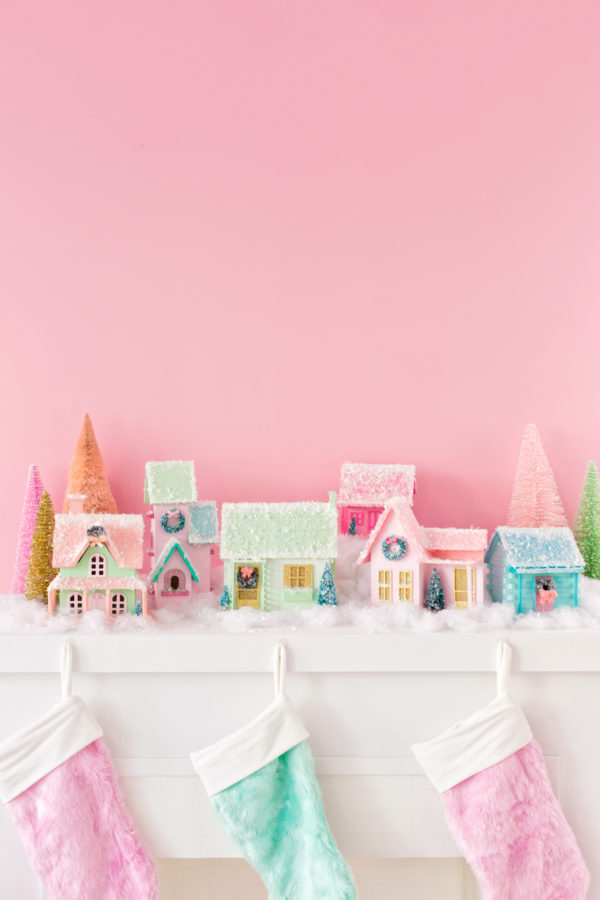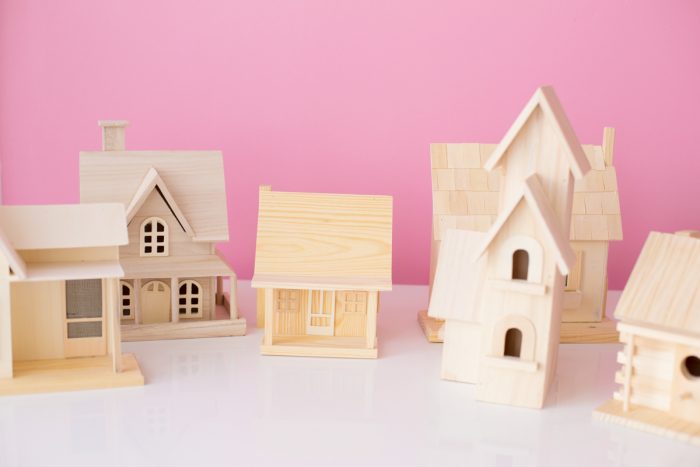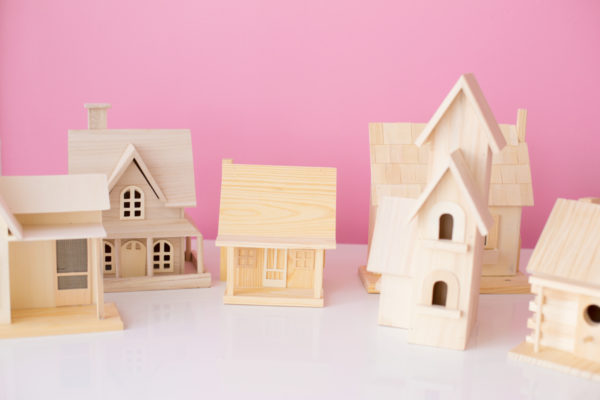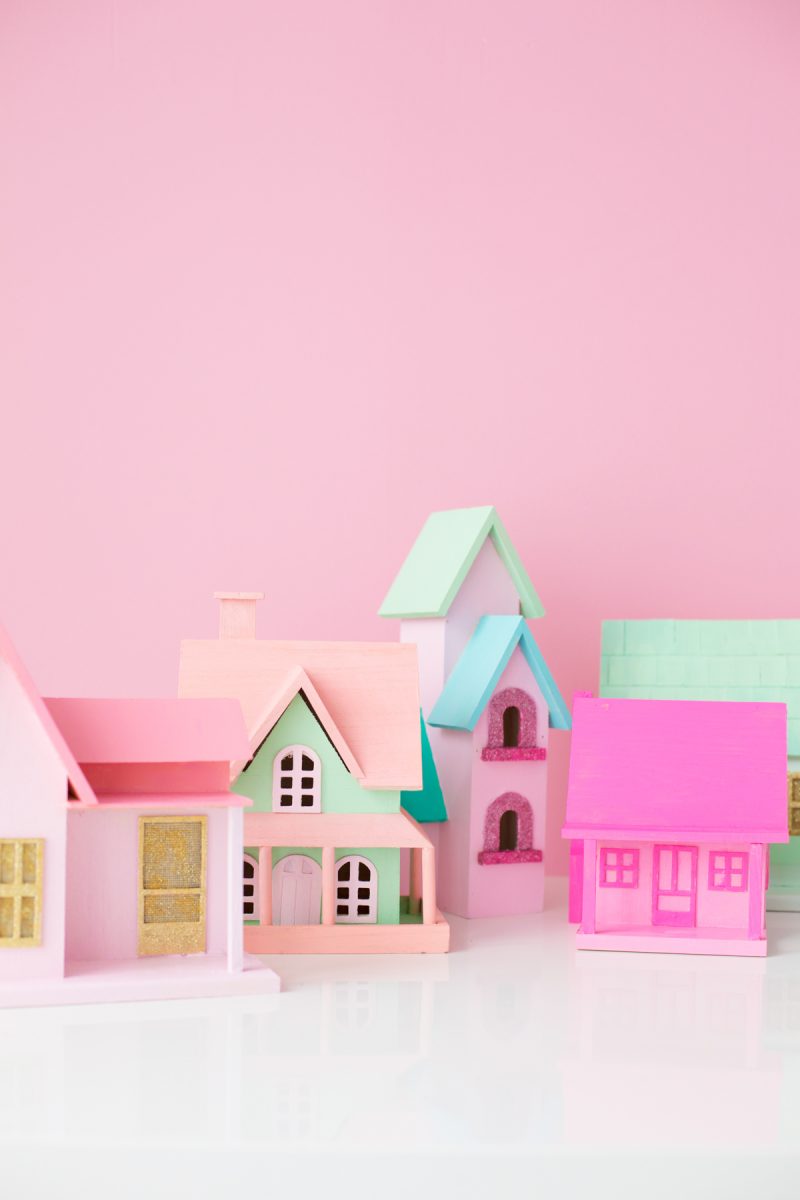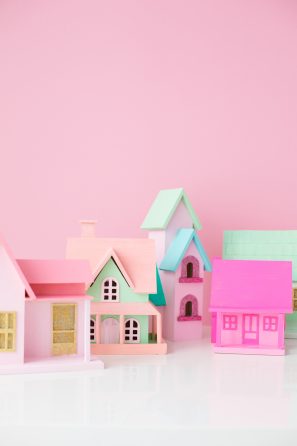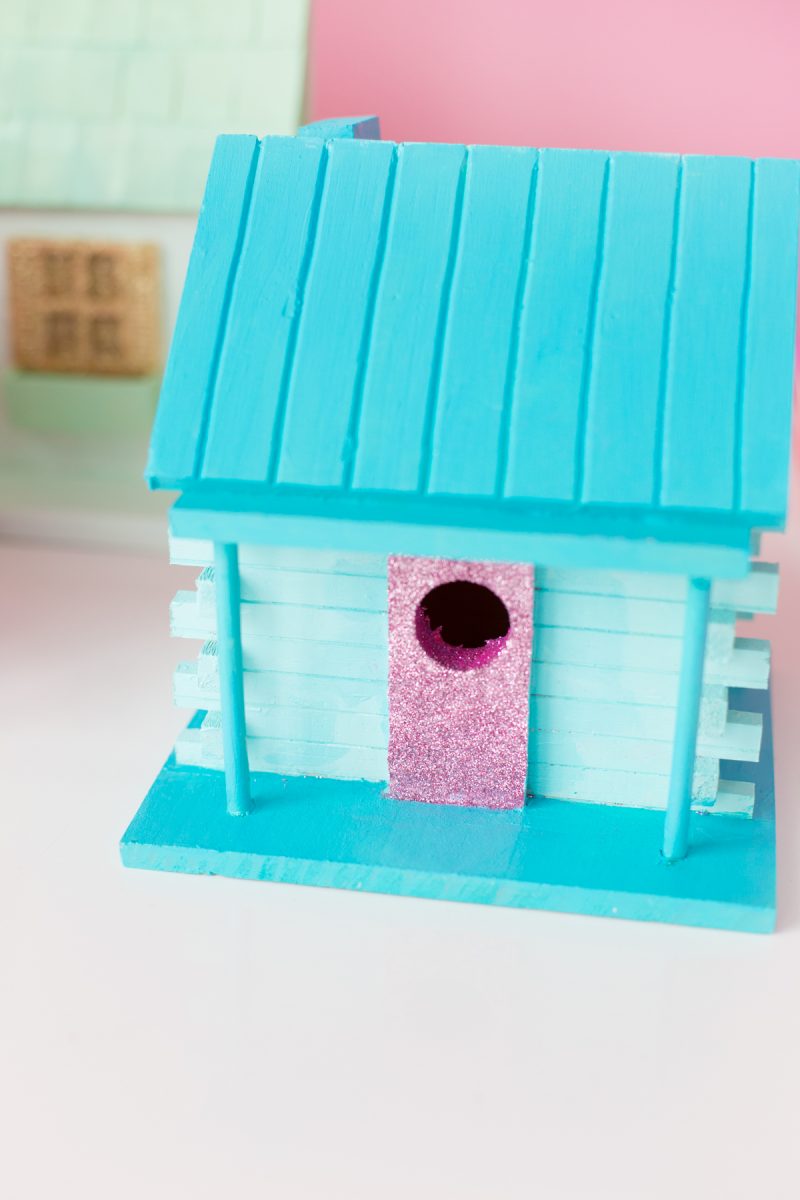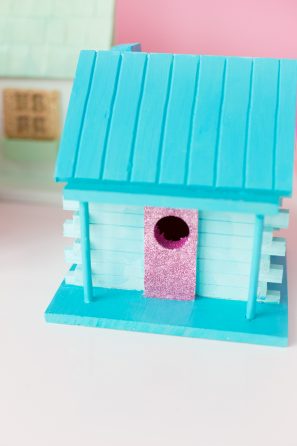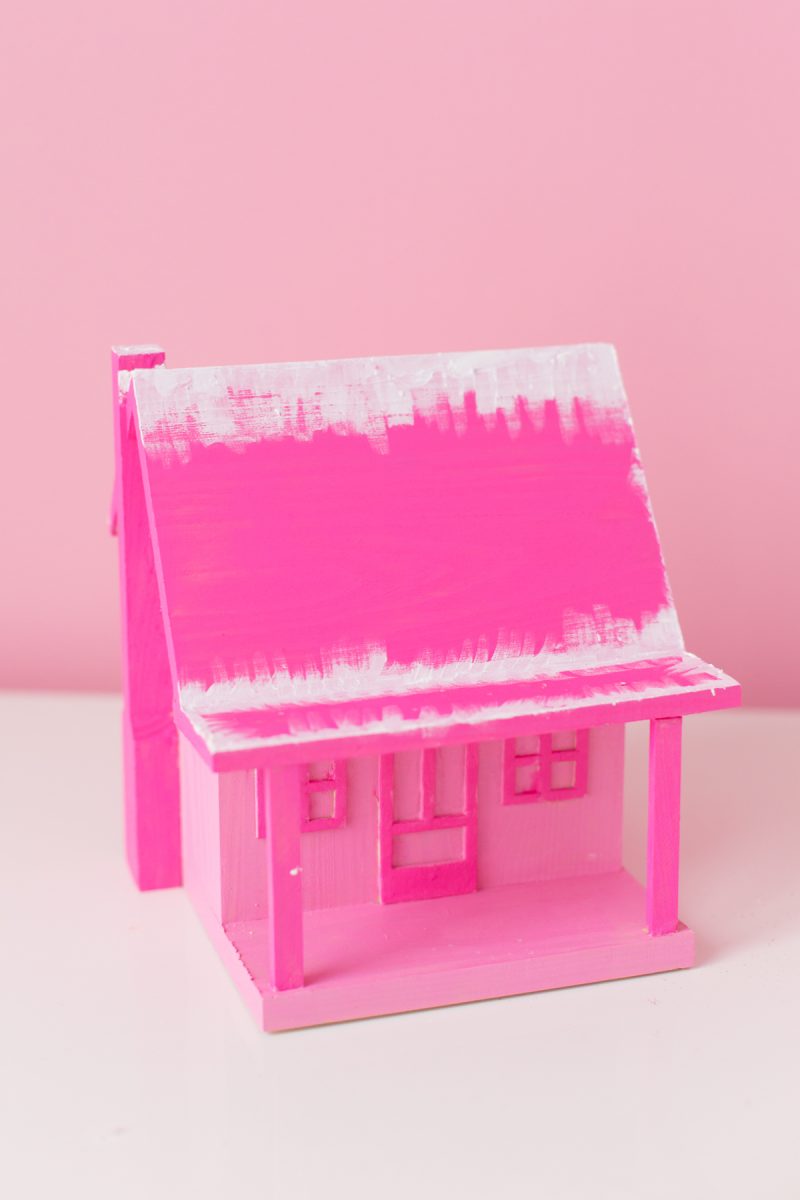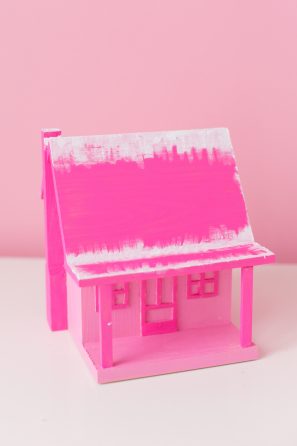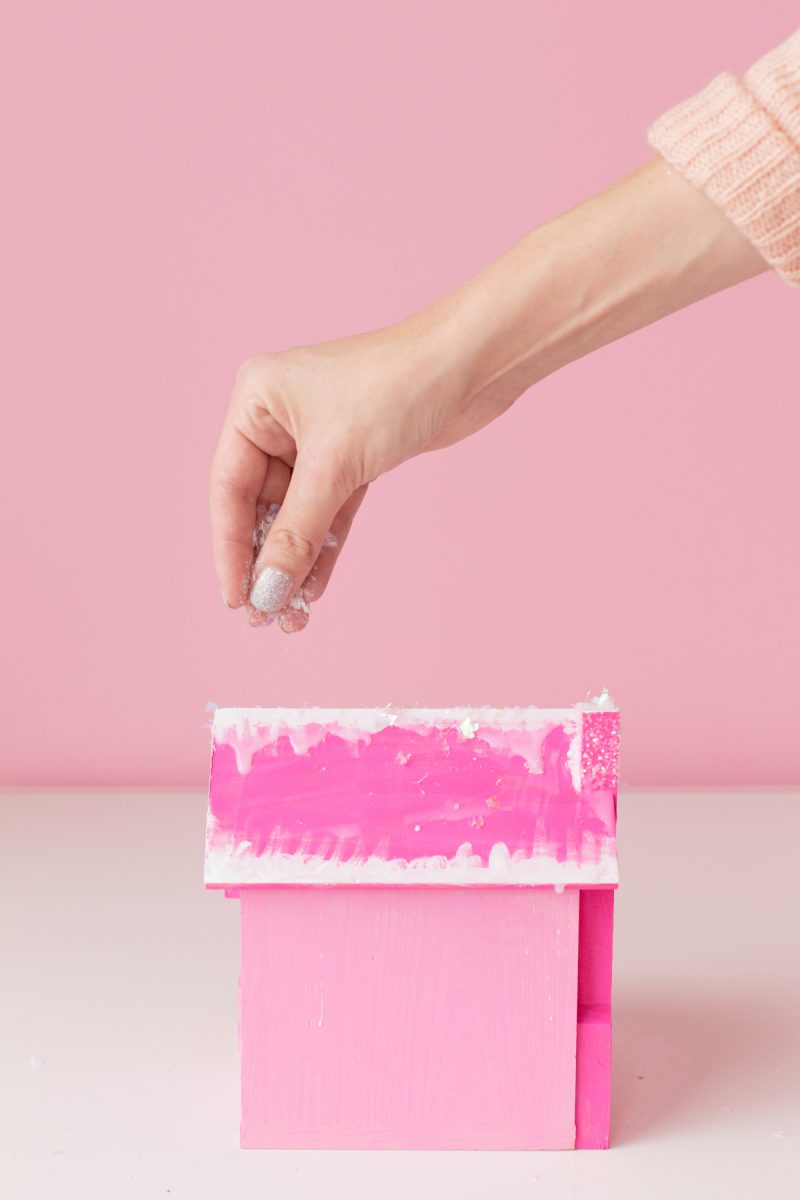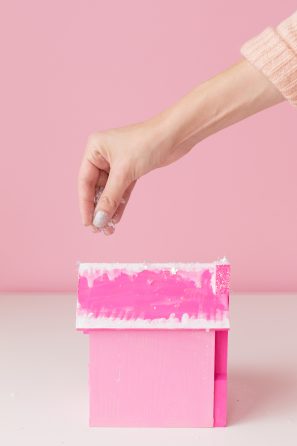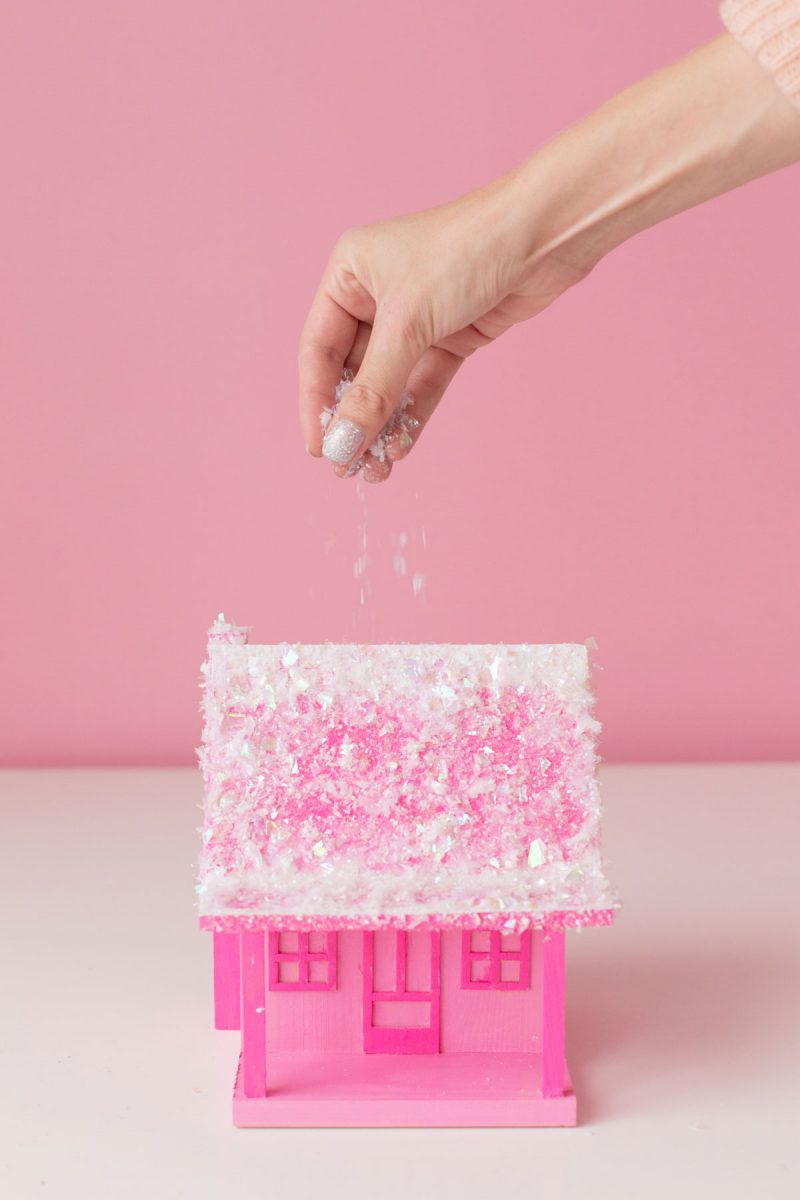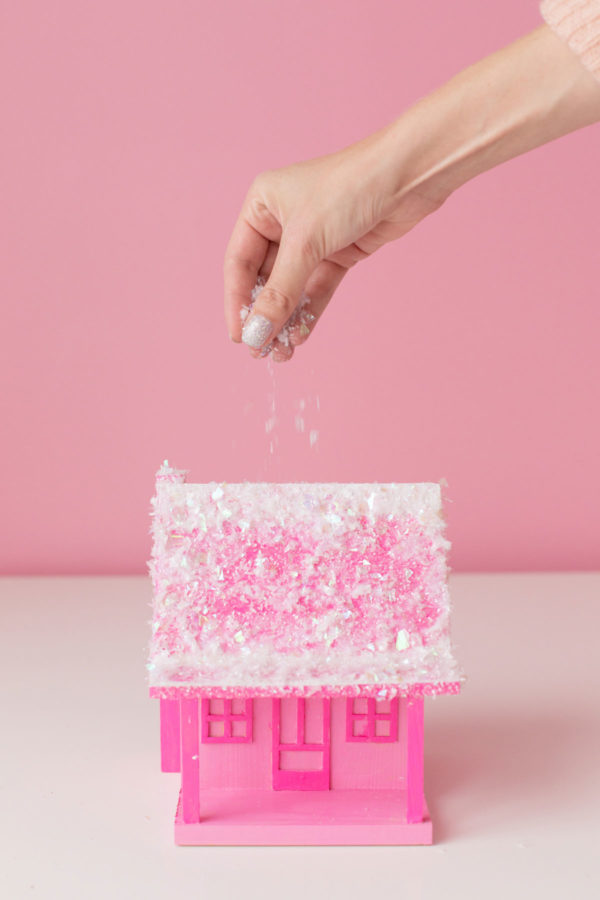 DIY Colorful Christmas Village
Total Time: 1+ Hours Per House (+ Dry Time)
Supplies
Wooden Bird Houses/Craft Houses
Craft Paint in Various Colors
White Craft Paint
Paint Brush
Glue
Clear/Iridescent Chunky Glitter and/or White Glitter
Other Colorful Glitter (Optional, for trim!)
Fake Snow
Christmas Village Accessories (Small Wreaths, Trees, Etc.)
Thin Ribbon (Optional, we swapped out the red ribbons on the wreaths for pink!)
Hot Glue Gun
Directions
1. First step is to paint your bird houses whatever colors your heart so desires! We planned ours out so we had a variety of colors and so they all coordinated.
2. If you want to add any colored glitter to the trim of your house, now is the time to do that. Add a thin layer of glue over the painted trim and sprinkle coordinating glitter overtop.
3. Now, for the snow! Paint a thin strip of white paint along the edges of the roof of each house. This makes the snow really "pop" on the edges, where in real life it would pile up the most! Let dry.
4. Mix together your various glitters and fake snow in a bowl or other dish.
5. Add a thin layer of glue over the entire roof, and under/around any windows or doors where you want some snow to "fall" and use your fingers to sprinkle your glitter mixture over top of it. Let dry.
6. Final step is to add your accessories! You can also add some snow and glitter to these with a little bit of glue. Then hot glue them to the doors, windows or porch of the houses.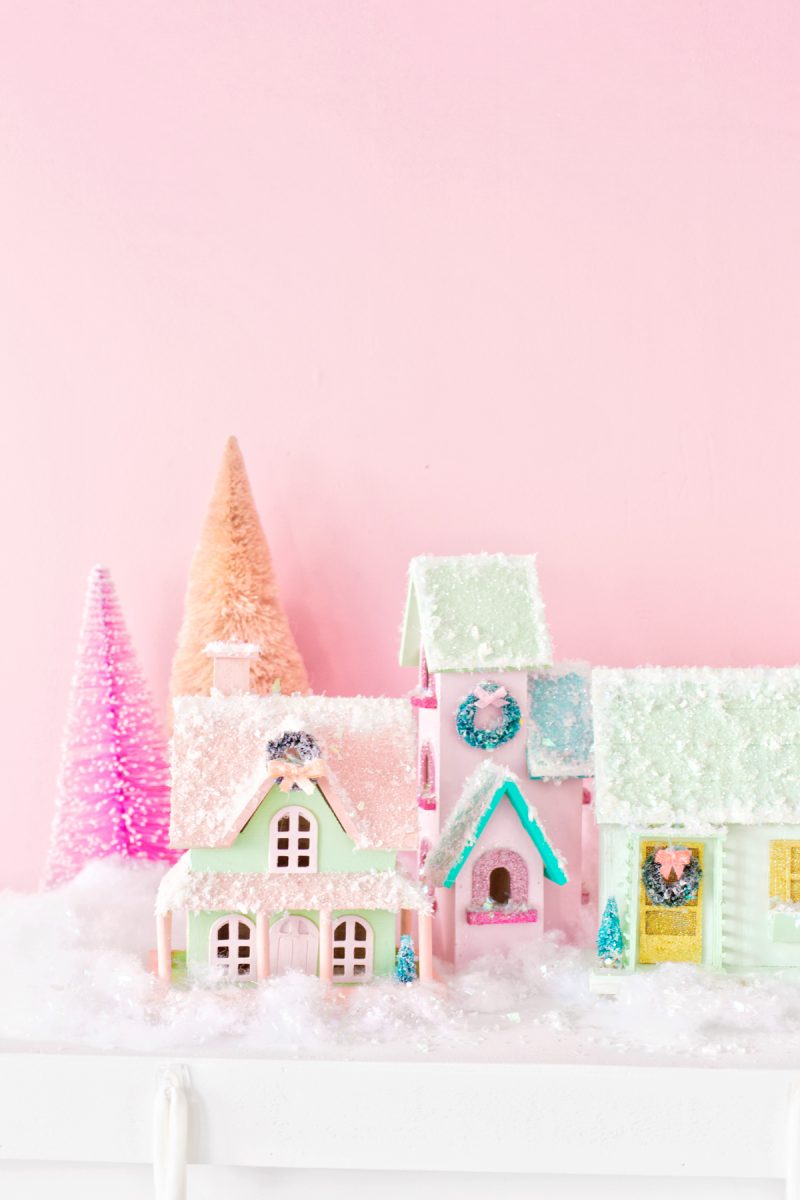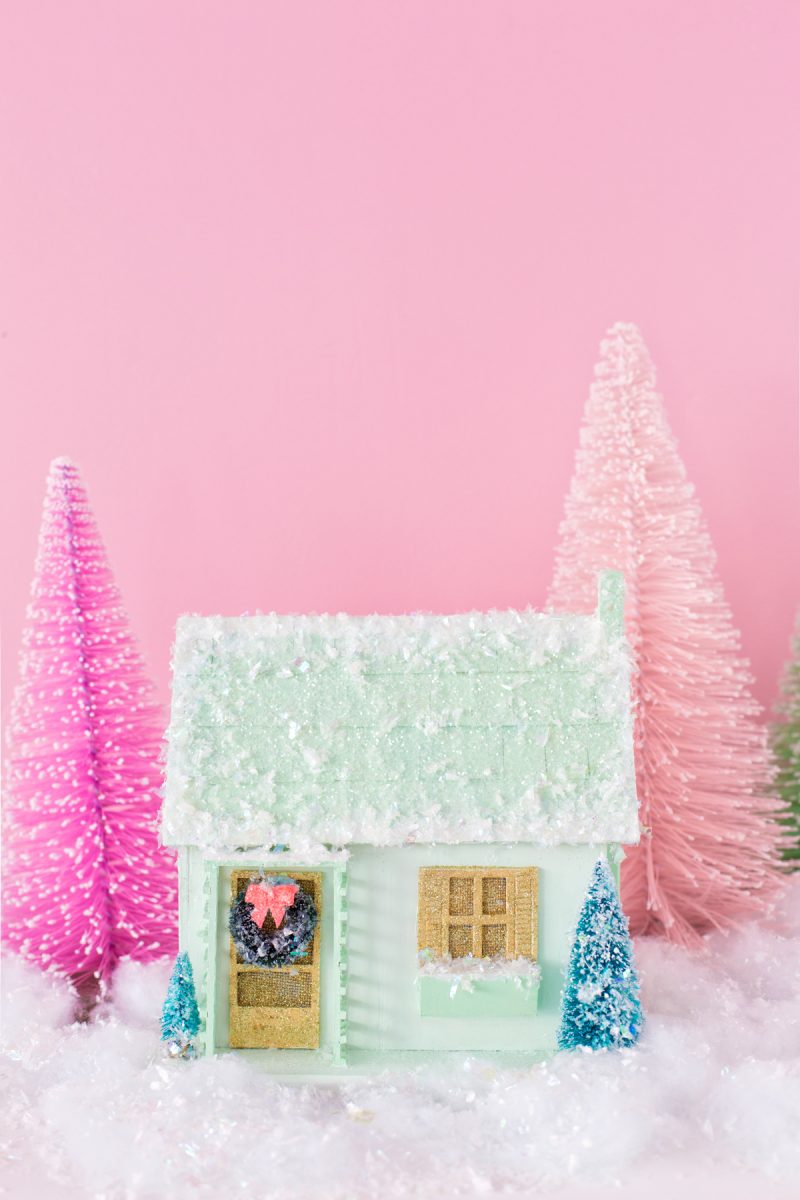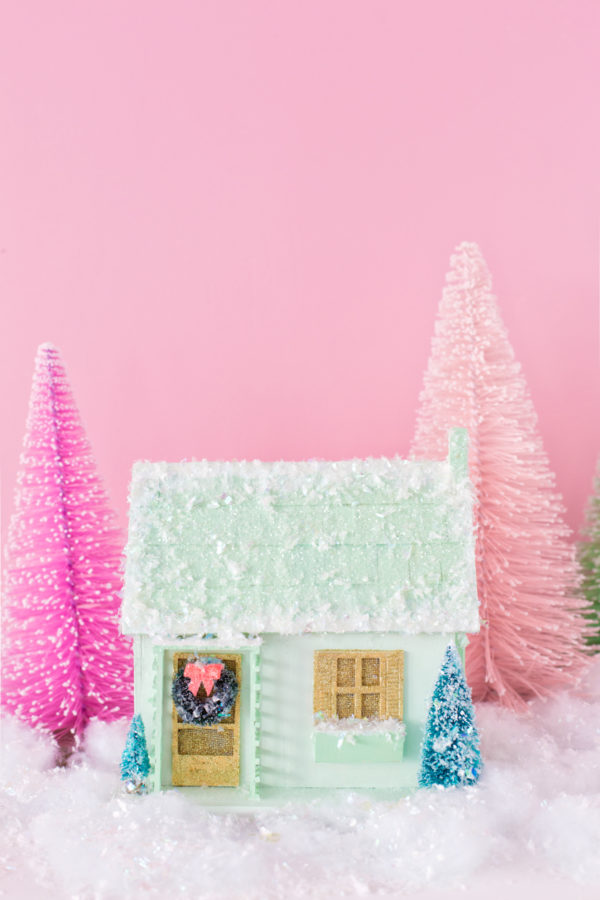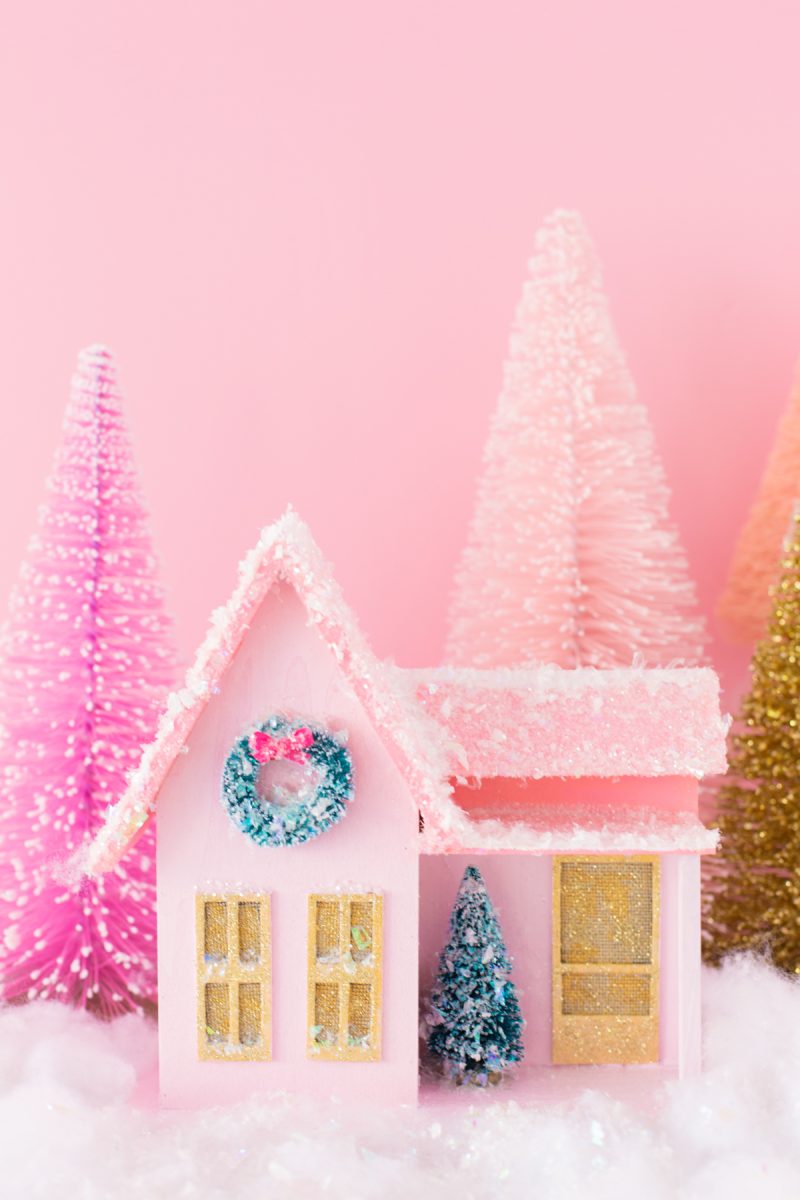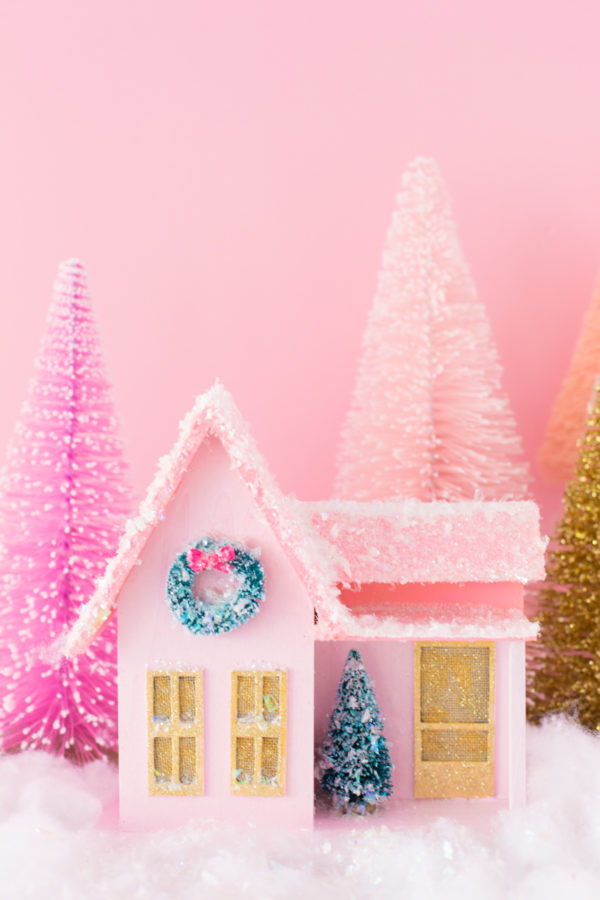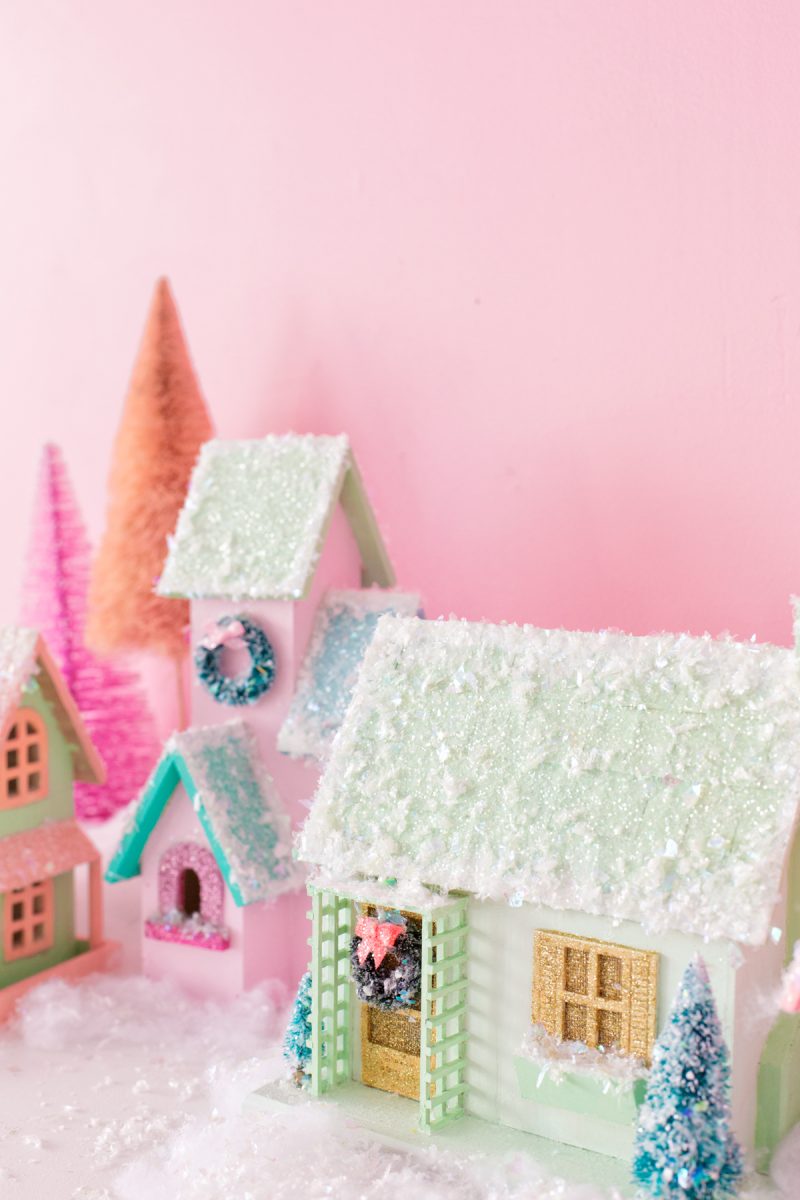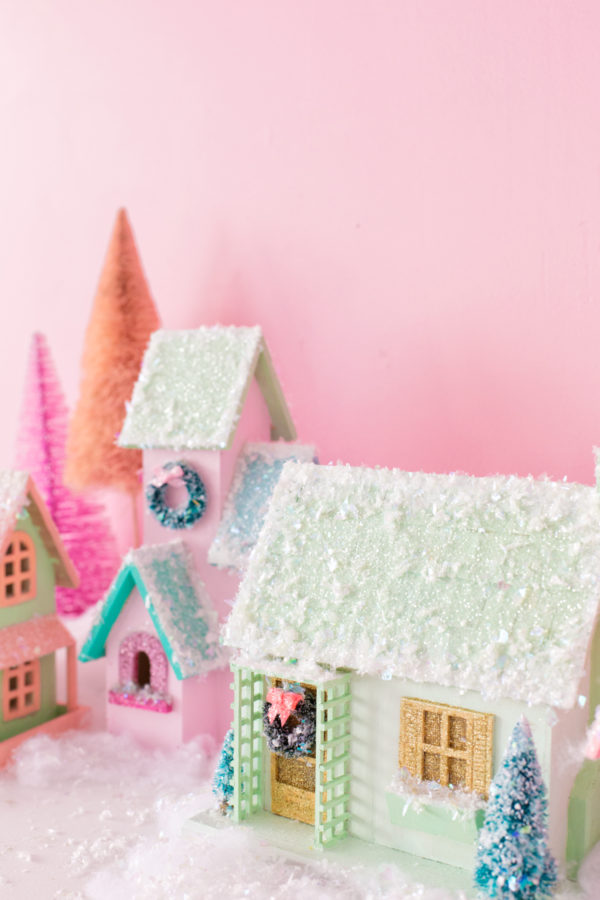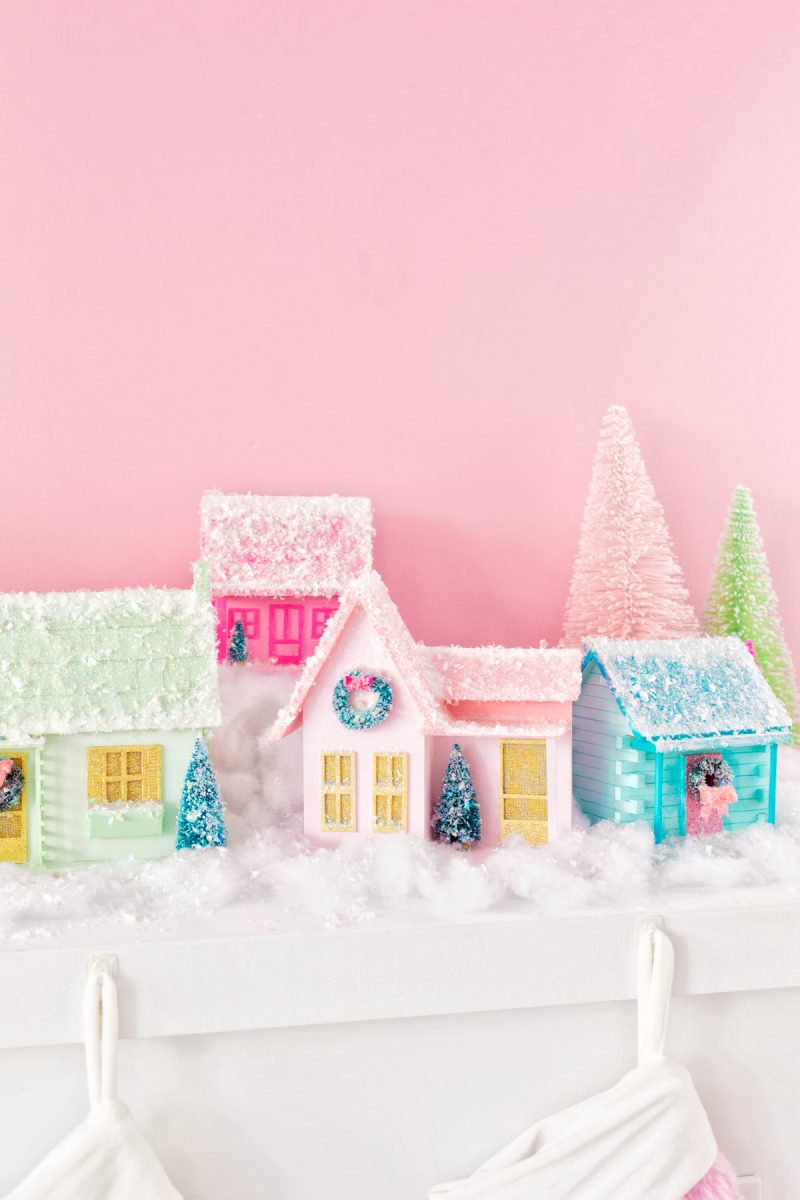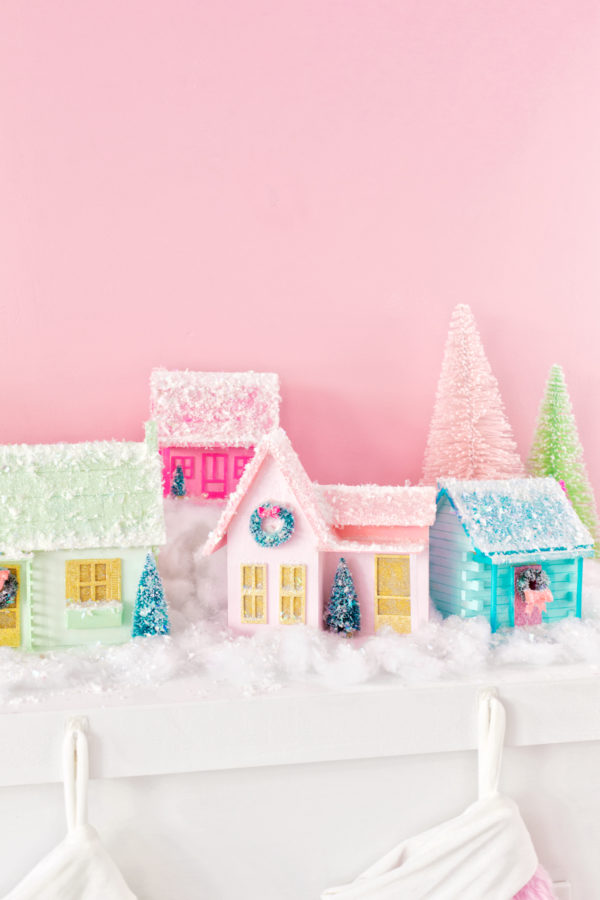 Photos by Jeff Mindell | Craft Production by Theresa Rountree
You could get the whole family in on the action or you could add a new one each year! You could even paint a mini version of your own house!
Here's what I'll end on about this DIY… Samantha is not a DIY-er and even she said "Wow, I think I might make this." Haha!! Anyone can do it!!! And it's so festive and perfect and wow, can you tell it's one of my favorite projects of all time??
p.s. DIY Ornament Pillows!
SaveSave
SaveSaveSaveSave
SaveSave
SaveSaveSaveSave