You guys went a little bananas over the leftover pie labels Kate of Striped Cat Studio created for Thanksgiving, so we decided to do a little Christmas treat printable too. But forget the pie this time, Christmas is all about the cookies! And for those of you gifting tins of cookies, heading to cookie exchanges, or just looking to pawn off your leftovers (Um, pawn them off on me, please?), now you have a little somethin' somethin' to jazz 'em up with! Just don't tell Santa you're giving away his cookies, ok?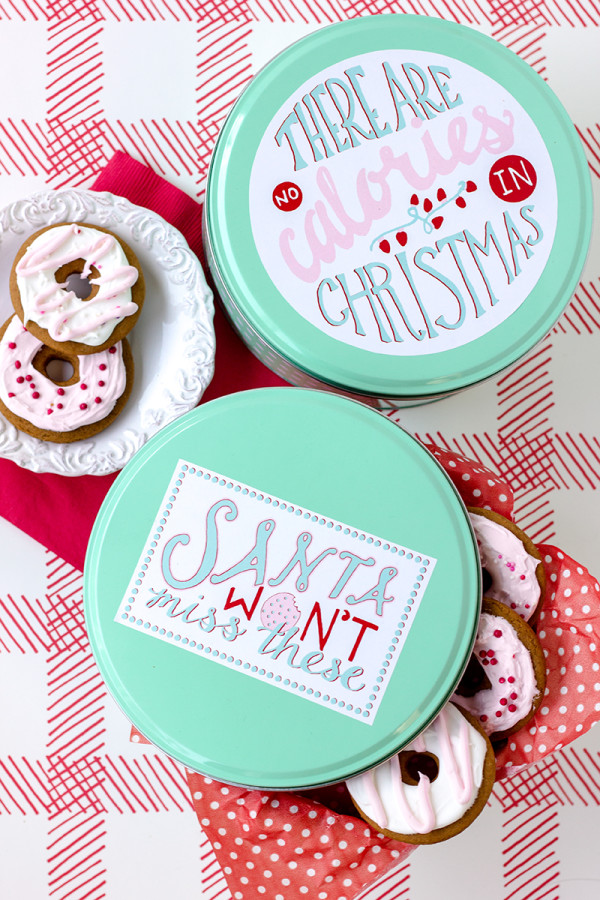 To download the free printable cookie tin labels, click here!
I recommend printing the labels on adhesive label paper (your local office supply store will have it in their print shop!). There are a few different sizes included, since all cookie tins vary in size! The tins pictured here are from World Market!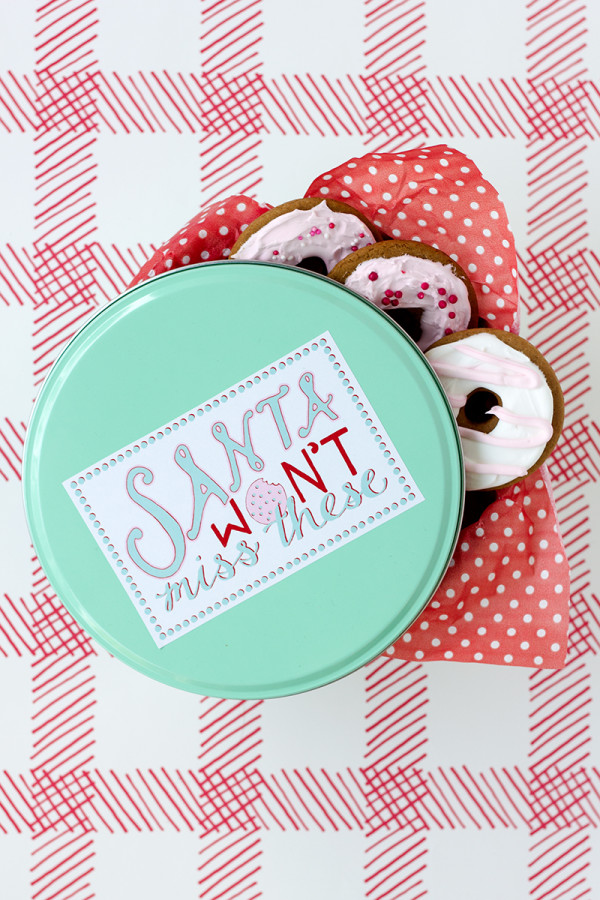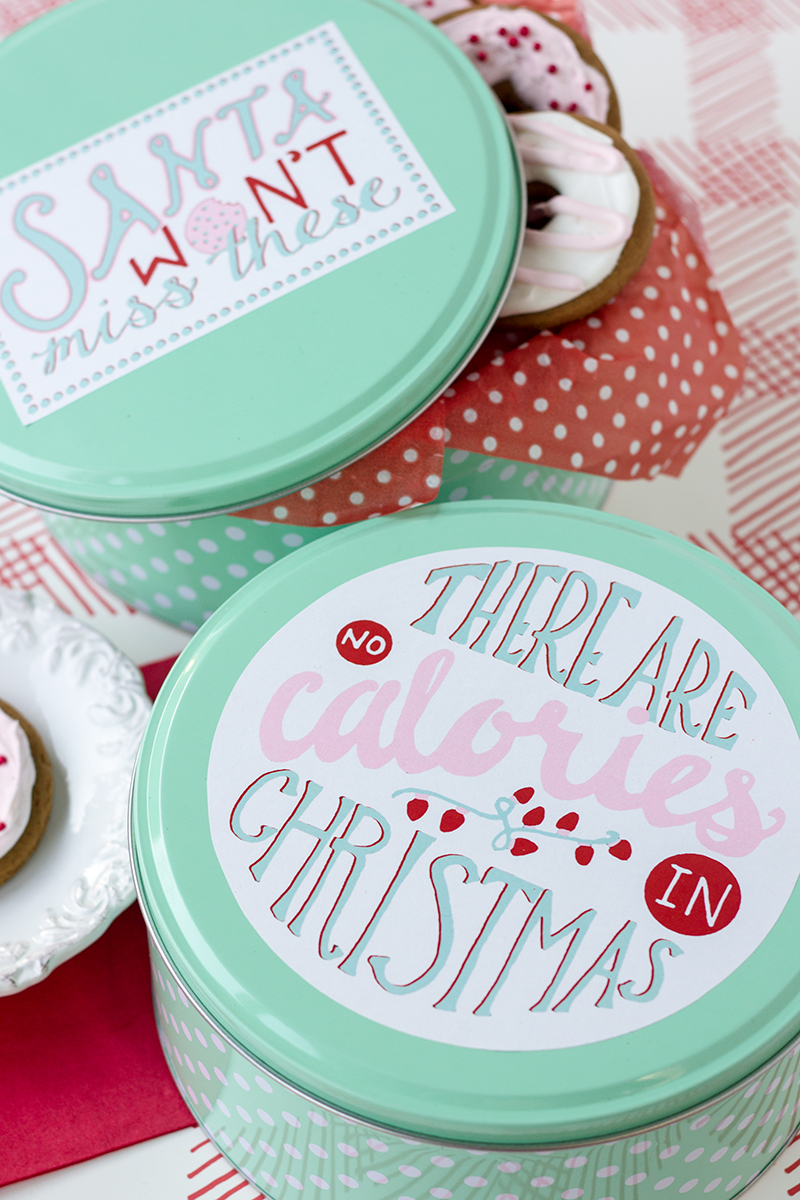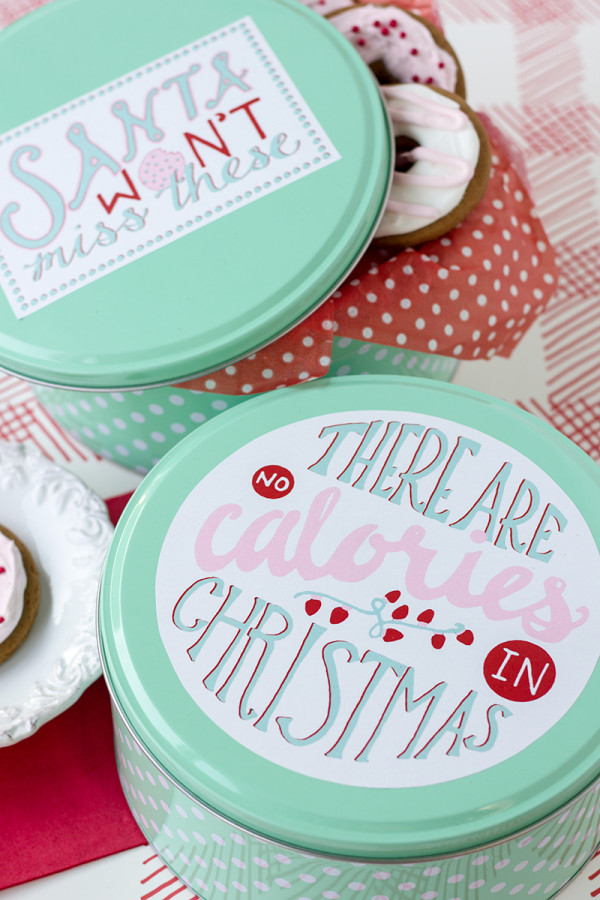 Printables by Striped Cat Studio, Photos by Studio DIY
Now, for the more important matter. Who has a favorite Christmas cookie recipe they want to share? Leave 'em in the comments below and we can all fill our decked out tins with the most scrumptious treats! (The cookies pictured are my gingerbread donut cookies. Mmm!)
For more Christmas DIYs, head right over here! And be sure to check out all of Kate's awesome work over at Striped Cat Studio!!