You guys went a little bananas over the leftover pie labels we made with Kate Wong created for Thanksgiving, so we decided to make a free Christmas cookie tin label, too!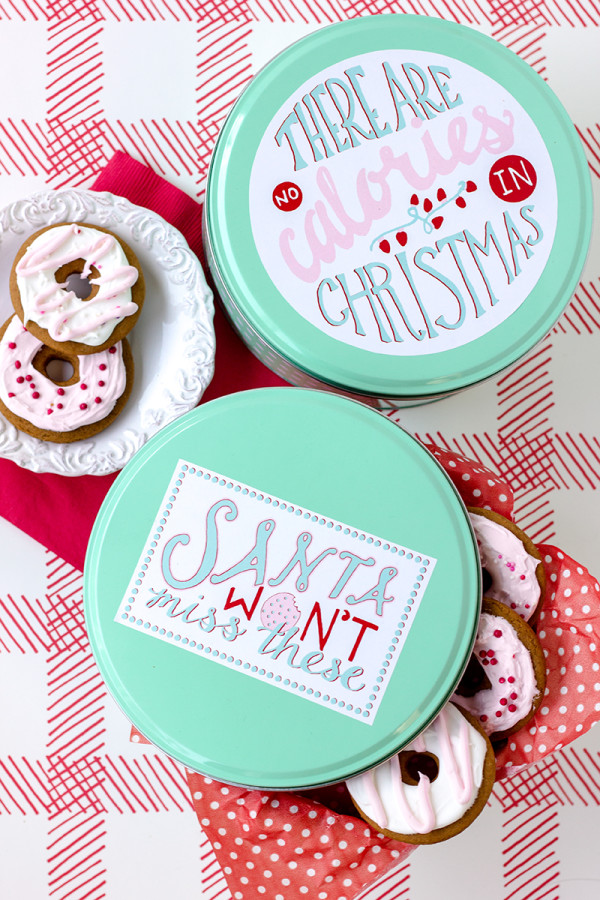 Christmas is all about the cookies and for those of you gifting tins of cookies, heading to cookie exchanges, or just looking to pawn off your leftovers (Um, pawn them off on me, please?), now you have a pretty little free printable label to to jazz 'em up with!
Just don't tell Santa you're giving away his cookies, ok?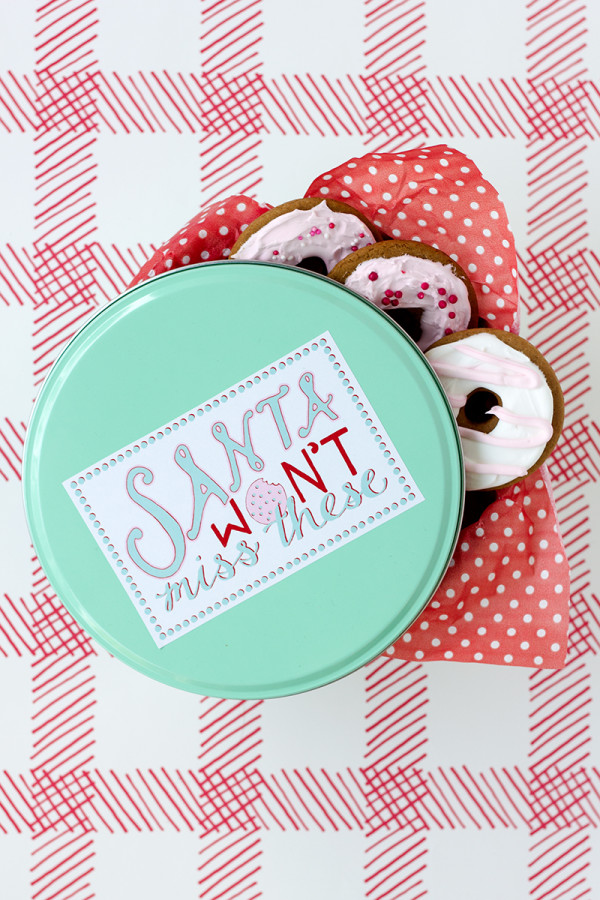 How To Print The Cookie Tin Label
Tap the button below to download the cookie tin labels.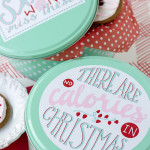 Print
Christmas Cookie Tin Label
Print these christmas cookie tin labels to decorate cookie gifts this holiday season!
Materials
Printable Cookie Tin Label

Cookie Tins
Instructions
Download the cookie label file and print them out on adhesive label paper following the instructions that come with your paper.

Cut out the label to fit your cookie tin.

Remove adhesive backing and attach to cookie tin as desired.

Fill tin with cookies and gift!
There are a few different sizes included, since all cookie tins vary in size!
Cute Cookie Tins
Here are a few cute cookie tins to pair with these cookie tin labels: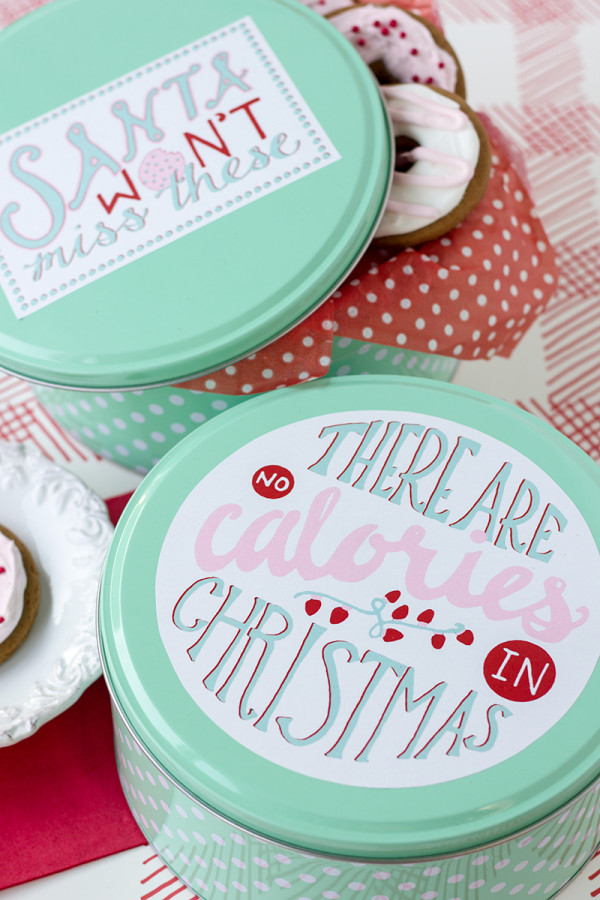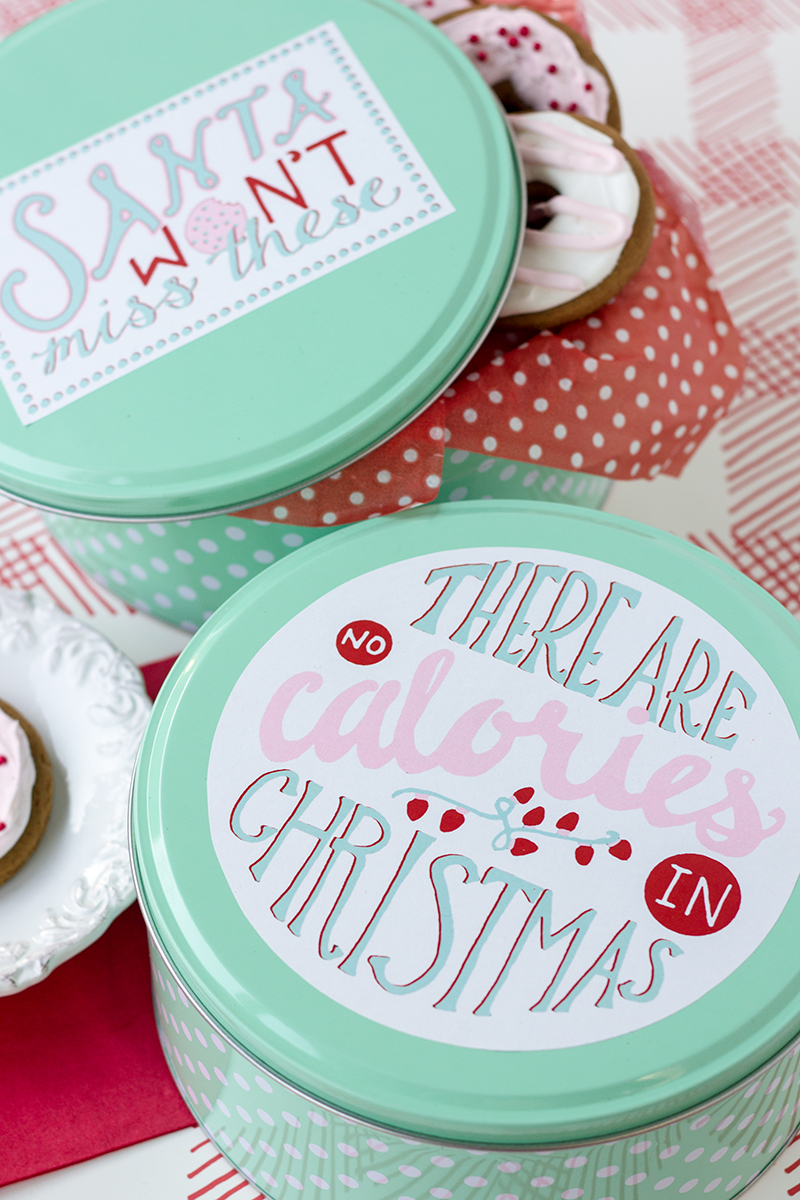 Printables by Kate Wong, Photos by Studio DIY
Now, for the more important matter. Who has a favorite Christmas cookie recipe they want to share? Here's a few of mine:
Leave yours in the comments below and we can all fill our decked out tins with the most scrumptious treats! (The cookies pictured are my gingerbread donut cookies. Mmm!)