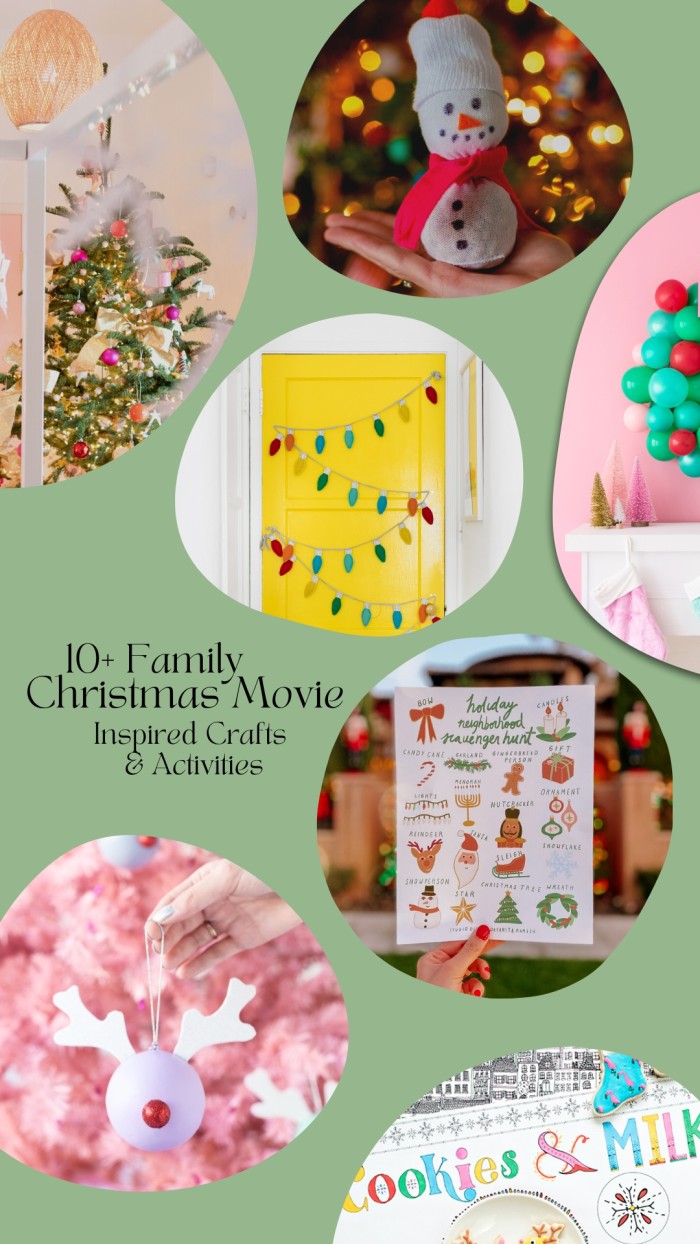 We have a family movie night every Friday, and the Christmas season is no exception. We rotate who gets to pick the movie so we all get to watch our favorites!
DIRECTV STREAM has an awesome line-up of family holiday movies this year including all of our favorites like Elf, Home Alone and of course, The Nightmare Before Christmas.
This year, whether it's just your family or a group of your neighbors or child's friends, I thought it would be fun to share some ideas for how to bring the movie you're watching to life through a craft or activity! Here are some of my favorite movie & craft pairings.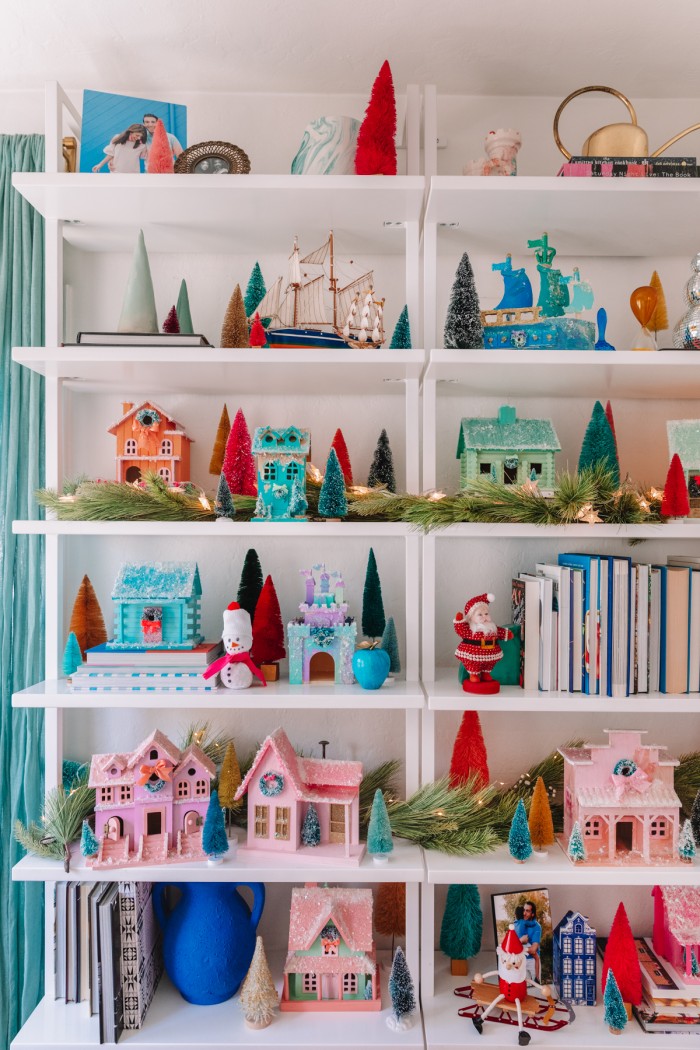 1. Rudolph the Red Nosed Reindeer
A short and sweet classic, great for a kid's Christmas party! Provide plain non-breakable bulb ornaments, pom pops and foam or felt antlers so they can make these easy Rudolph ornaments to take home!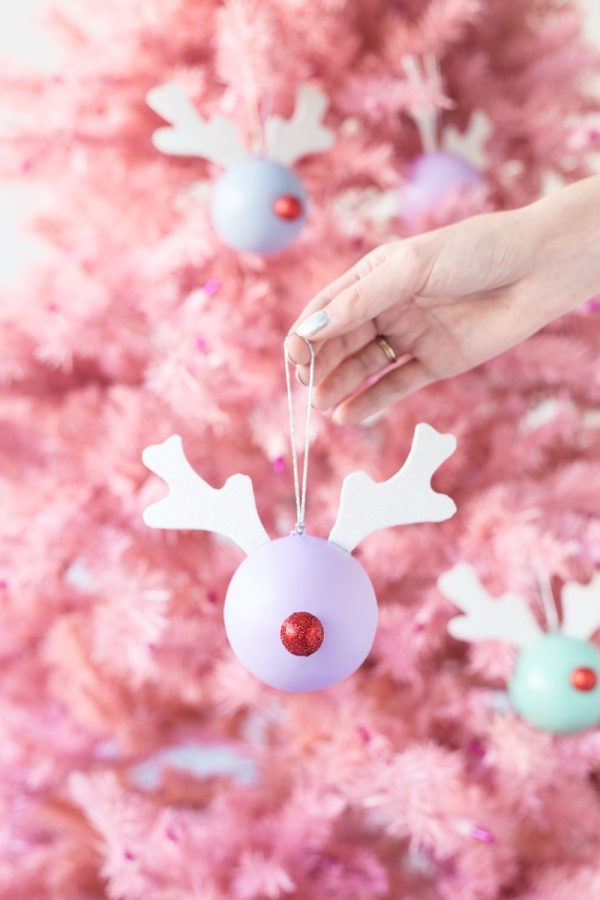 2. Nightmare Before Christmas
Turn everyone's favorite jolly Skeleton into a dessert board for your Christmas viewing of this multi-holiday movie. Add a Santa hat above it to turn him into Sandy Claws!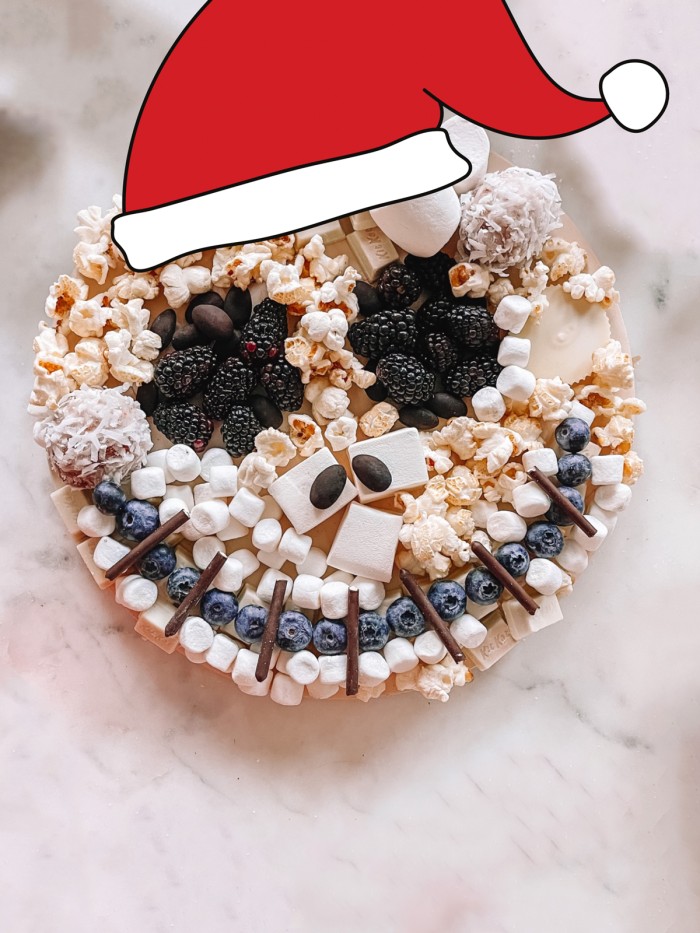 3. Home Alone
Kevin McAlister sends those robbers on a journey full of twists and turns, they never know what they'll find around the corner. After watching the movie, don your best holiday PJs and send your family on a scavenger hunt through the neighborhood to see if they can find all these holiday surprises!
4. Elf
Remember when Buddy the Elf decorates the entire department store in paper chain and snowflakes overnight? Do that to your ceiling, or the top of your bed! Get the whole family involved, and you can make dozens!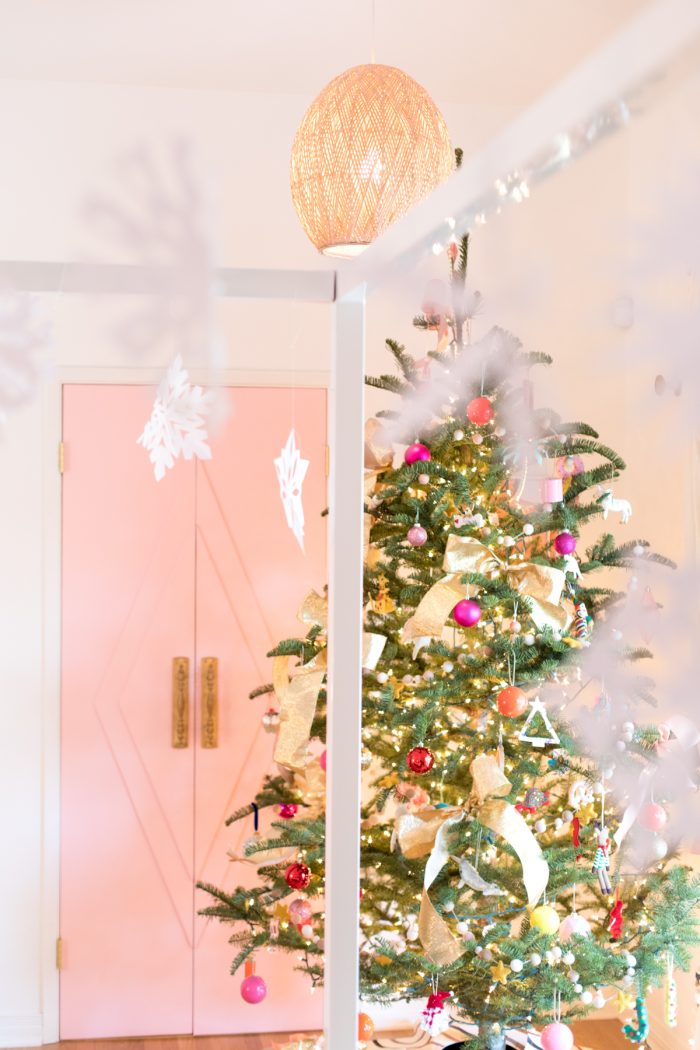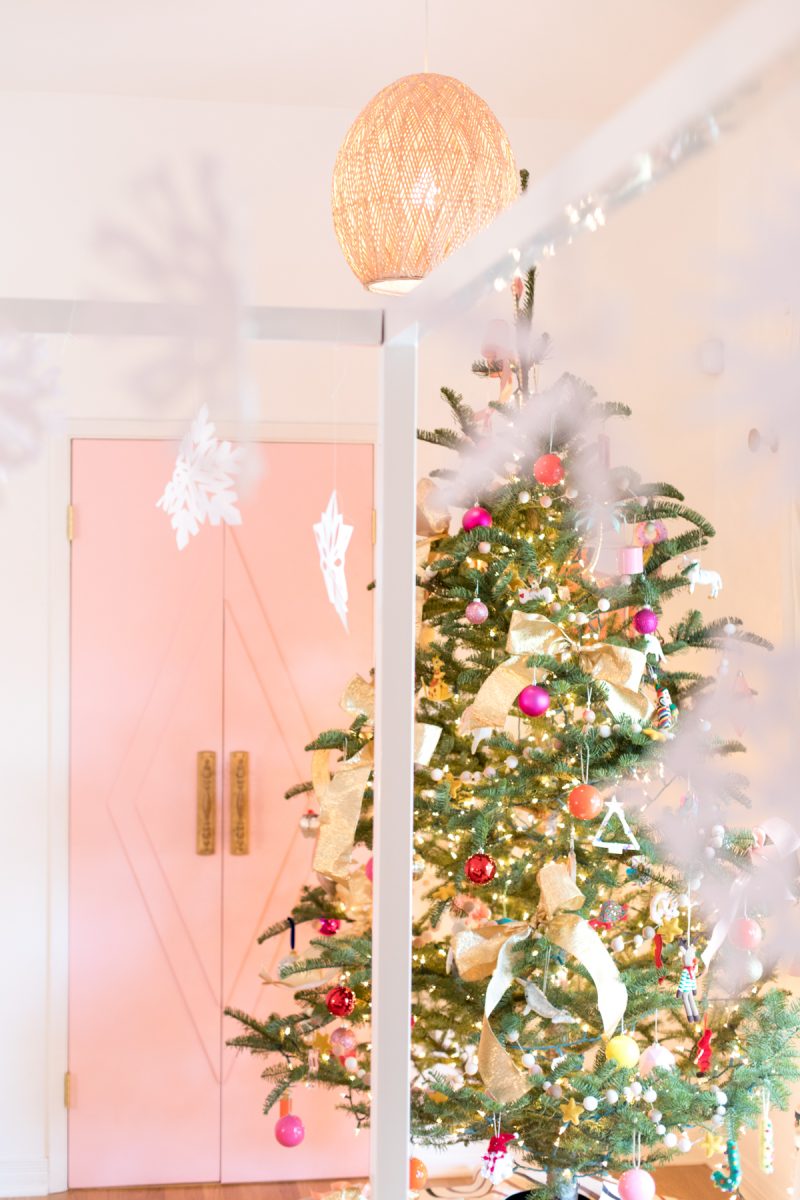 5. The Santa Clause
Get Santa's cookies and milk ready for him with these cute free printable placemat that the kids can color!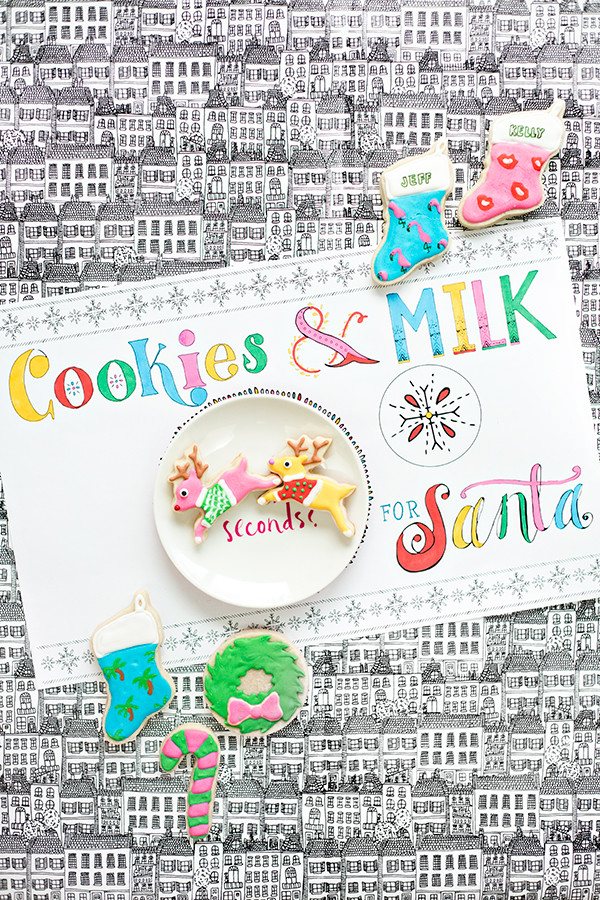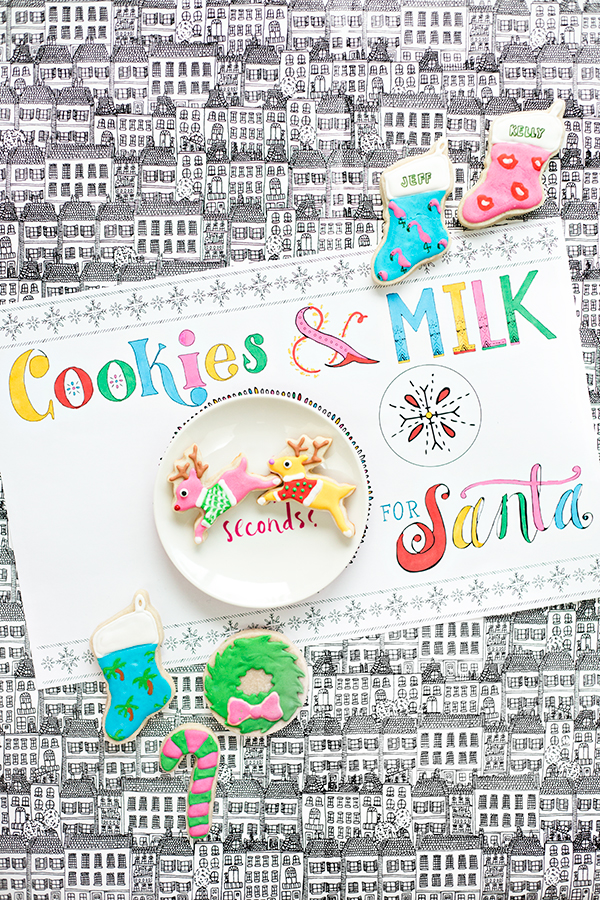 6. Mickey's Once Upon A Christmas
See if the kids can spot this subtle detail in the movie… Goofy's garage is wrapped like a present! Wrap your cabinets just like he did, with big red bows.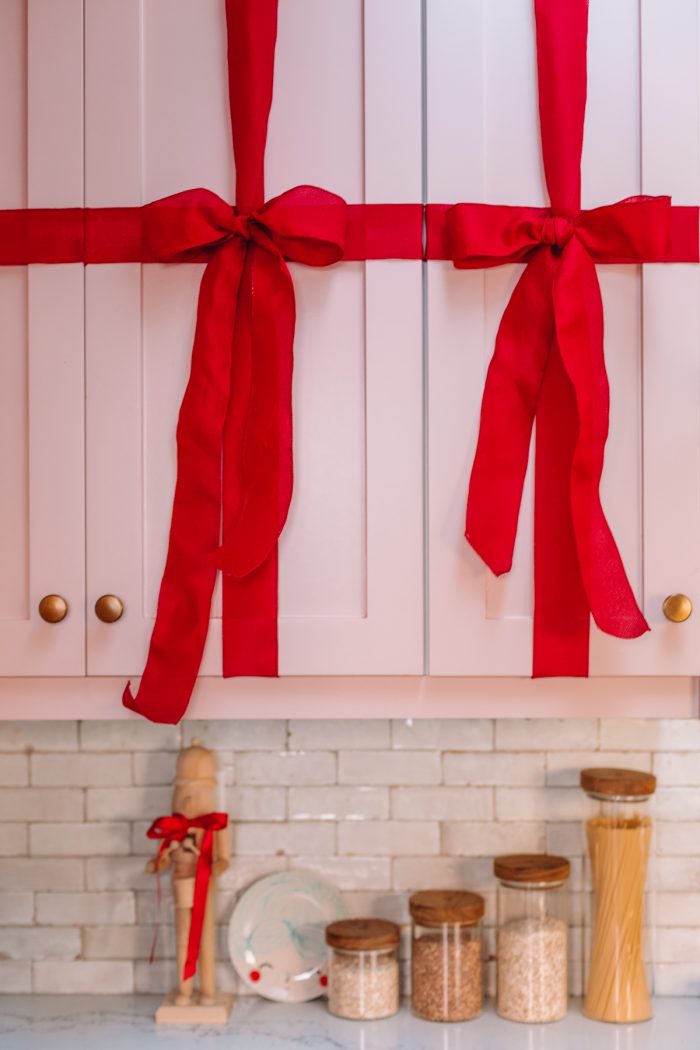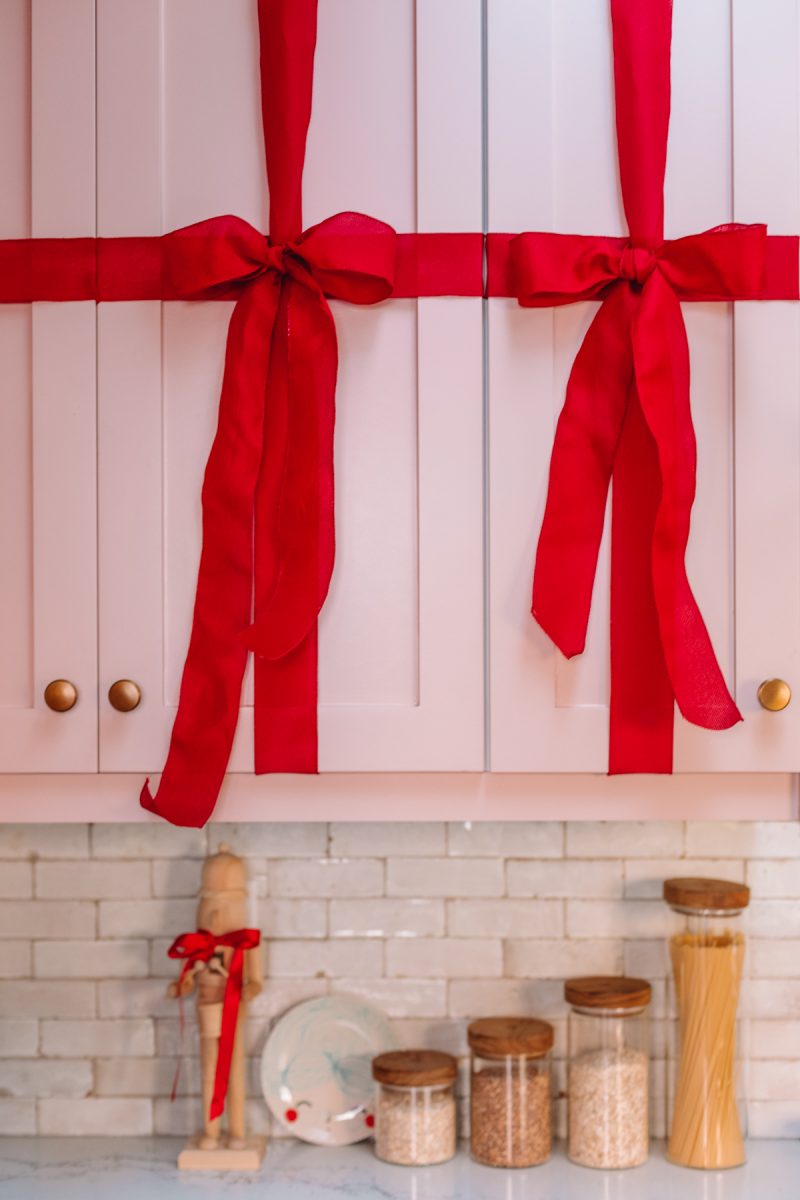 7. The Grinch
A balloon wreath in the bright colors of Whoville and The Grinch's signature green will look so whimsical hung over your fireplace for a family gathering.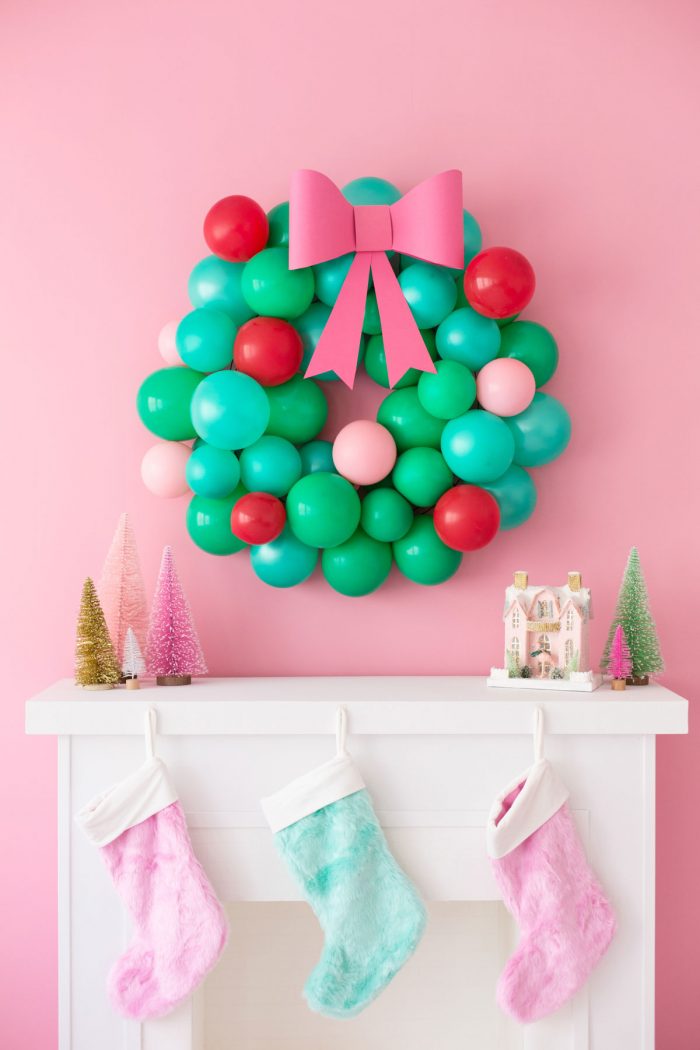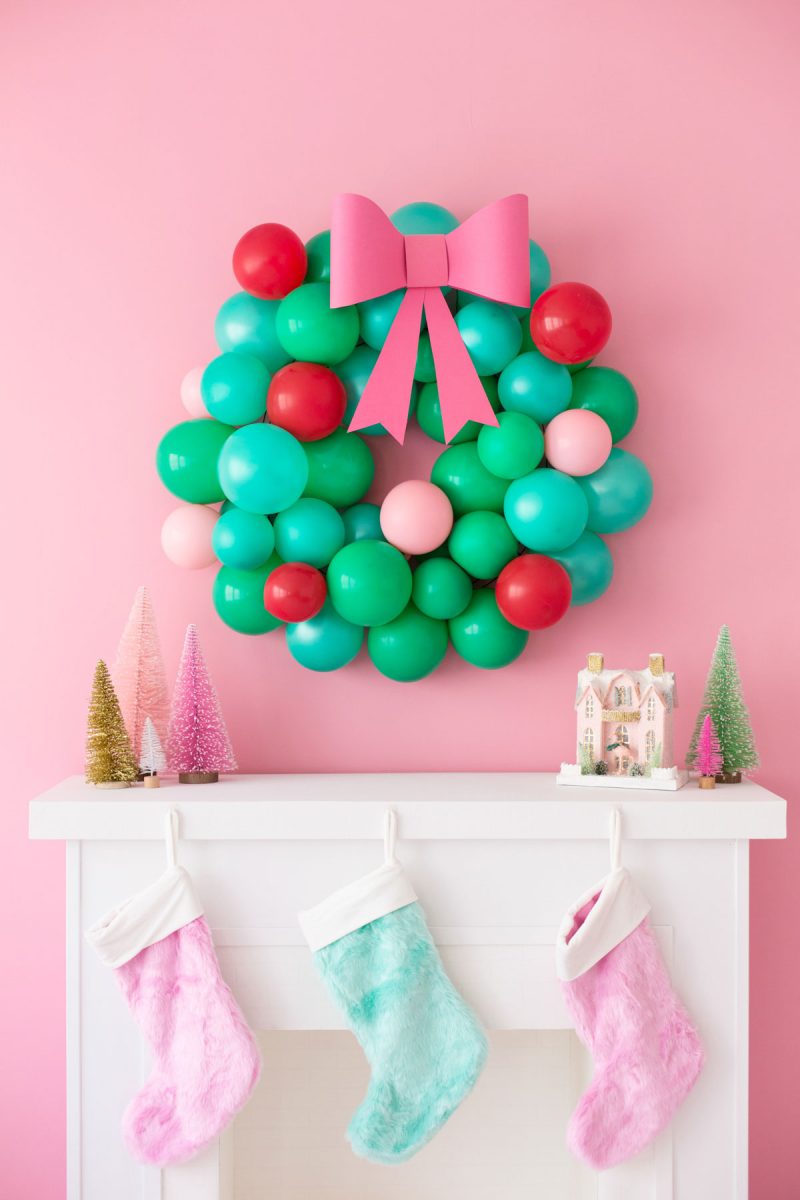 8. National Lampoon's Christmas Vacation
Wrap your kid's door (or front door!) in Christmas lights in honor of everyone's favorite Christmas movie dad, Clark Griswold!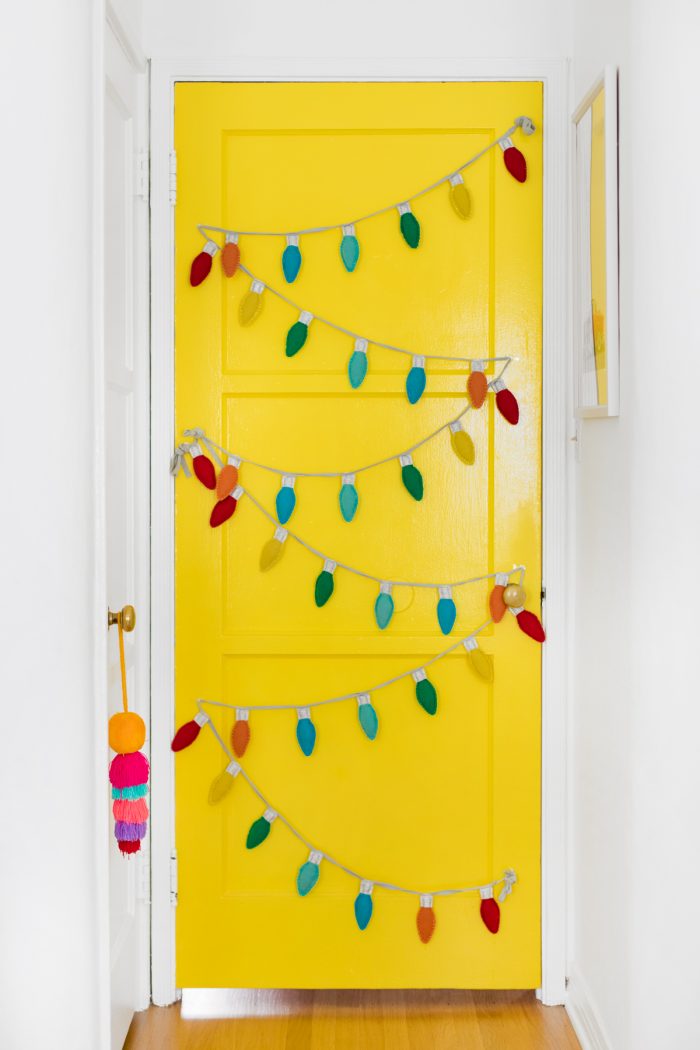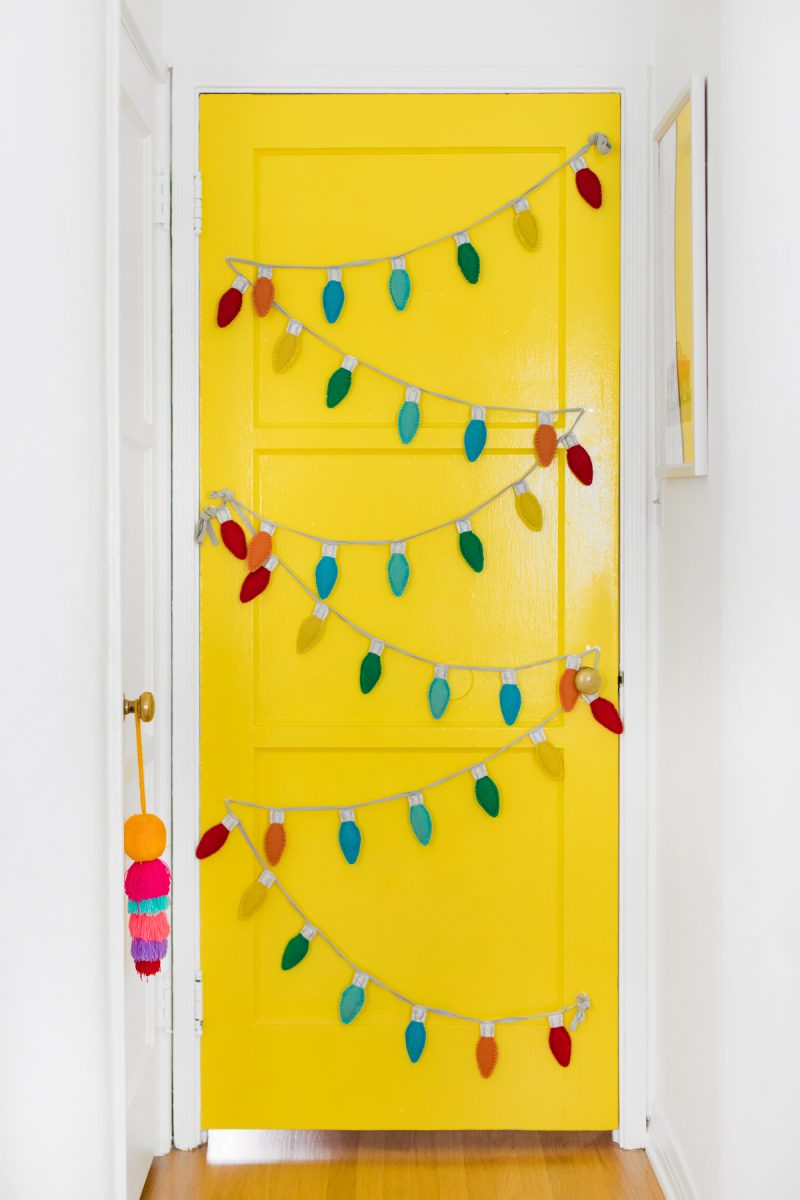 9. Frosty the Snowman
Who doesn't love a classic sock snowman? Make these mini ones with kid socks! Fill the bottom with beans and the top with stuffing, fold down the top to make a cute hat.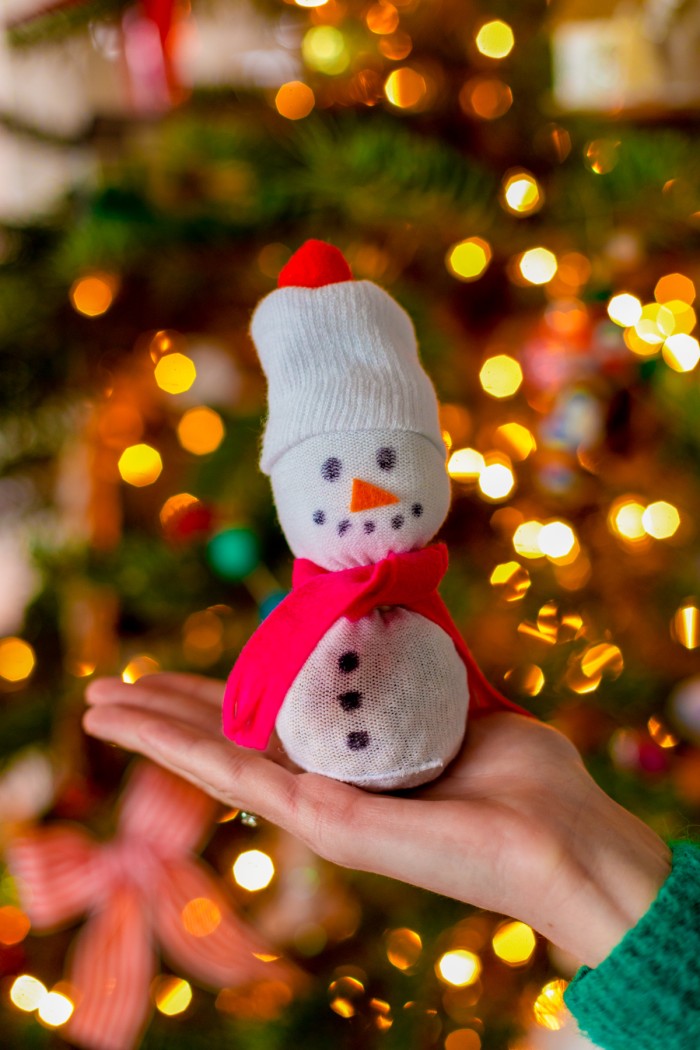 10. The Polar Express
Train-obsessed kids will love this movie, and this train ornament made of popsicle sticks! A great gift for grandparents that will thrill the kids too.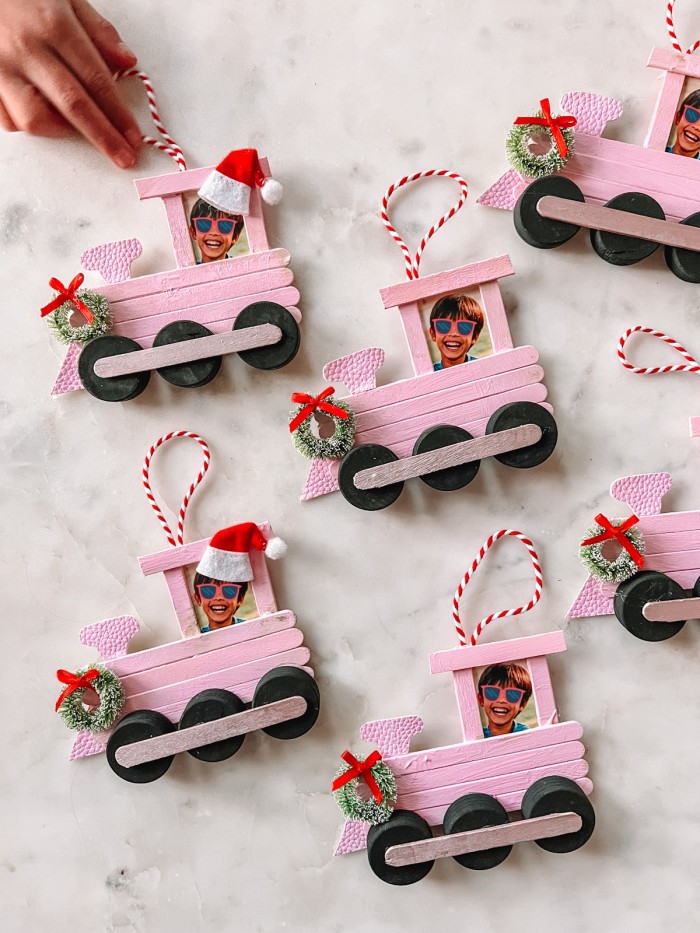 11. Home Alone 2
What will the kids find behind each window of this hotel advent calendar? It's full of surprises, just like Kevin roaming that New York hotel!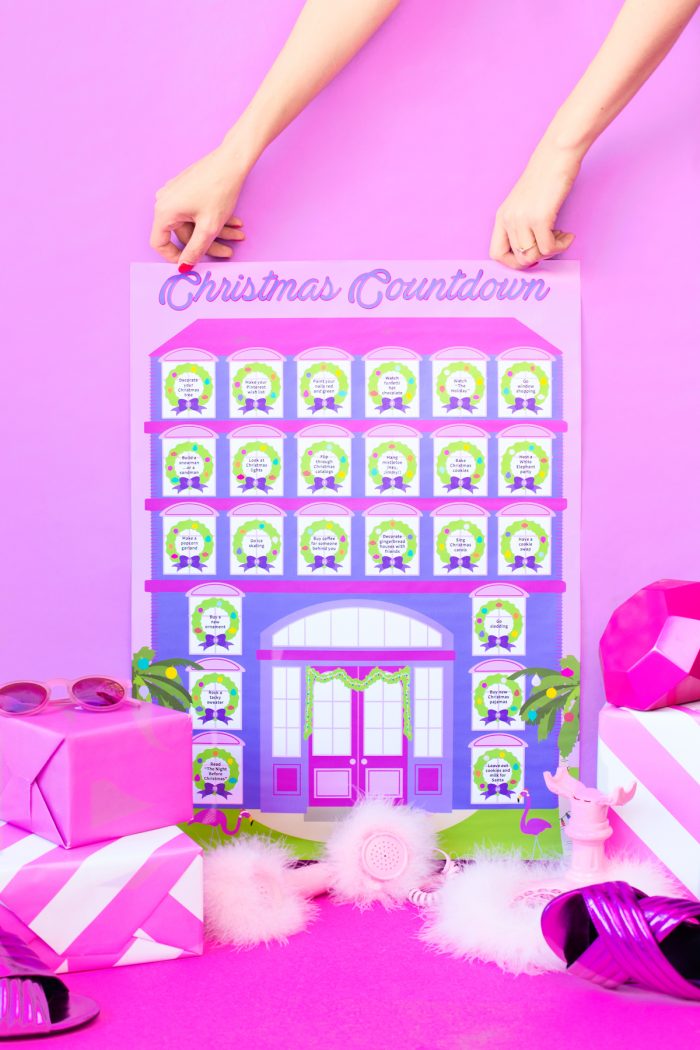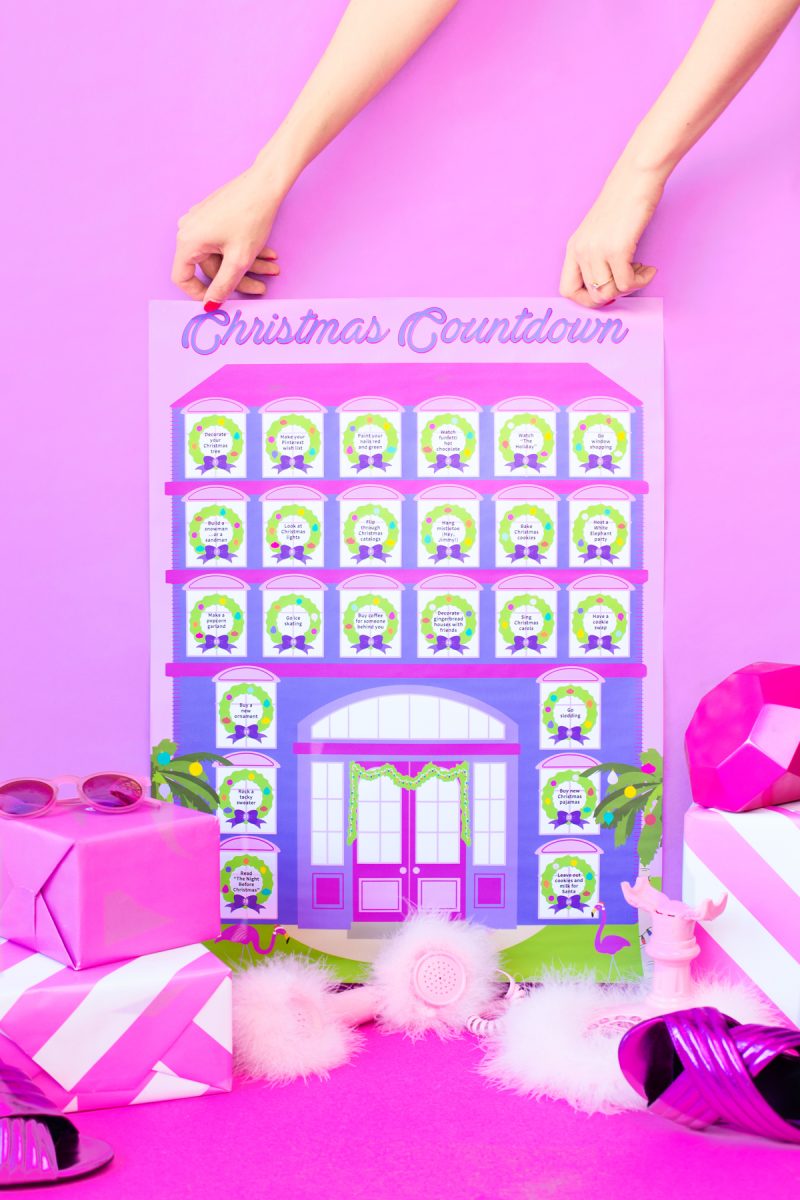 You can find all of these movies in your DIRECTV STREAM line up! Just search the name and you'll see exactly when and where to watch. Enjoy!
This post was created in partnership with DIRECTV STREAM. All content and opinions are that of my own! Thank you for supporting the sponsors that keep the Studio DIY party going! Read more about my editorial policies here.