Running three years strong now, here's the 2014 Super Bowl bingo! You guys have loved it in the past and asked for it again, so since the teams have finally been decided, here we have it! I update the bingo each year to apply to the players and colors of the teams. Print it out (10 cards total, on five sheets), cut them out and enjoy! Perfect for kiddos or for those who just aren't that in to football. Place a bet, play with candy, you know the drill. Since I have a boatload of Valentine content this year (What can I say… I like hearts more than sports!), this will be my only Super Bowl post (I really wanted to disco out some helmets.), so happy Super Bowl-ing, folks! Download below!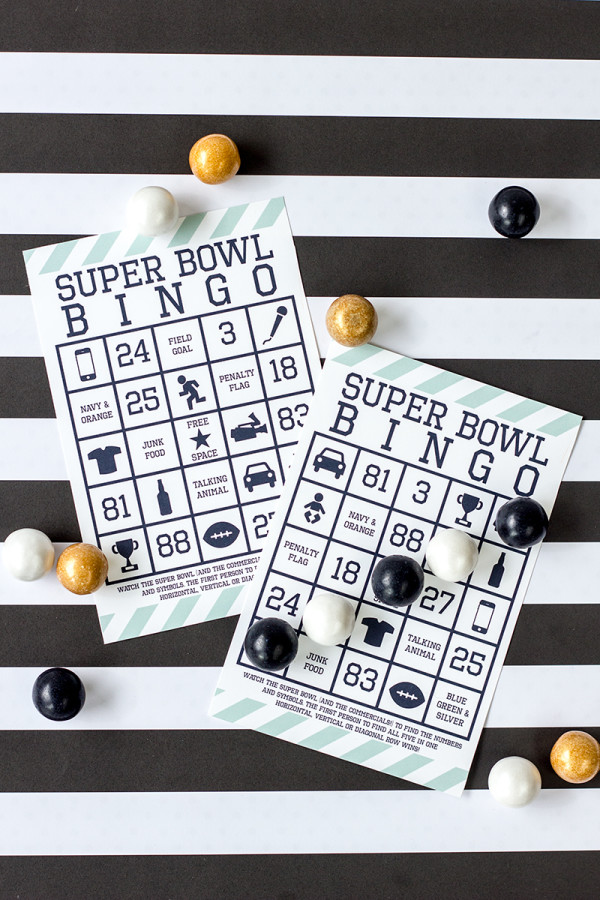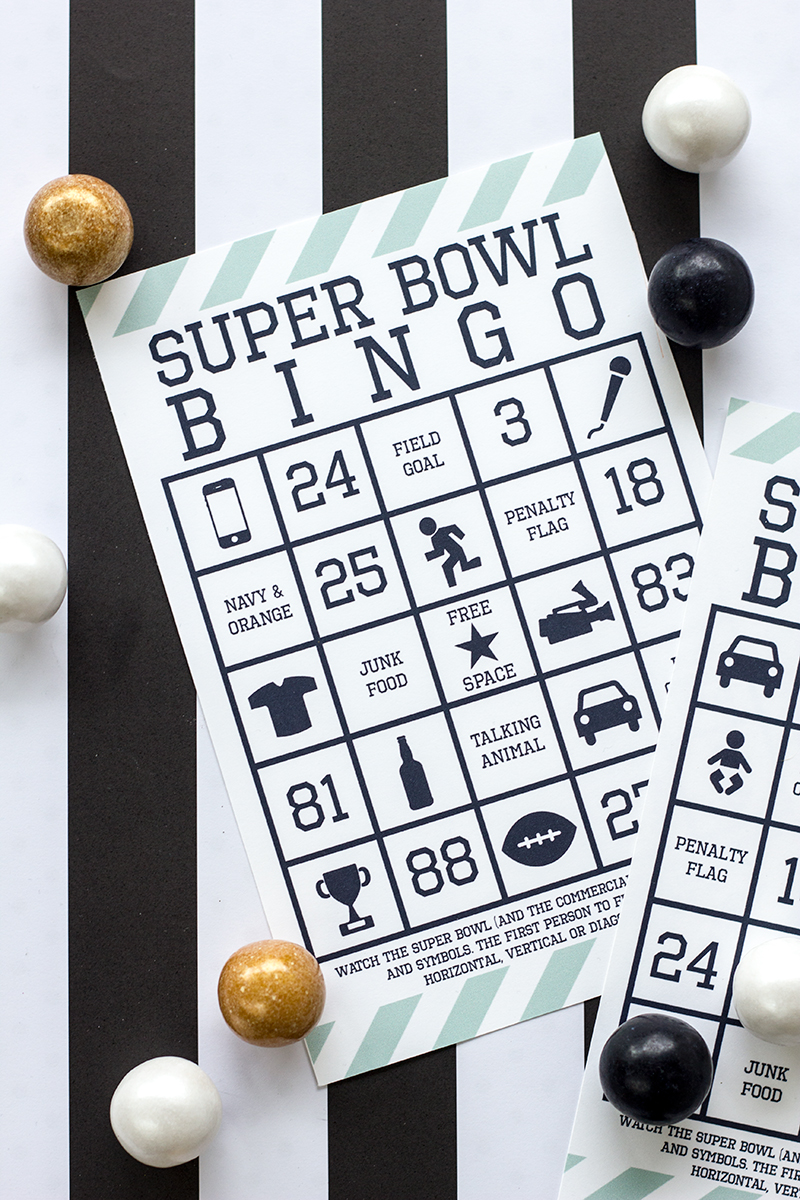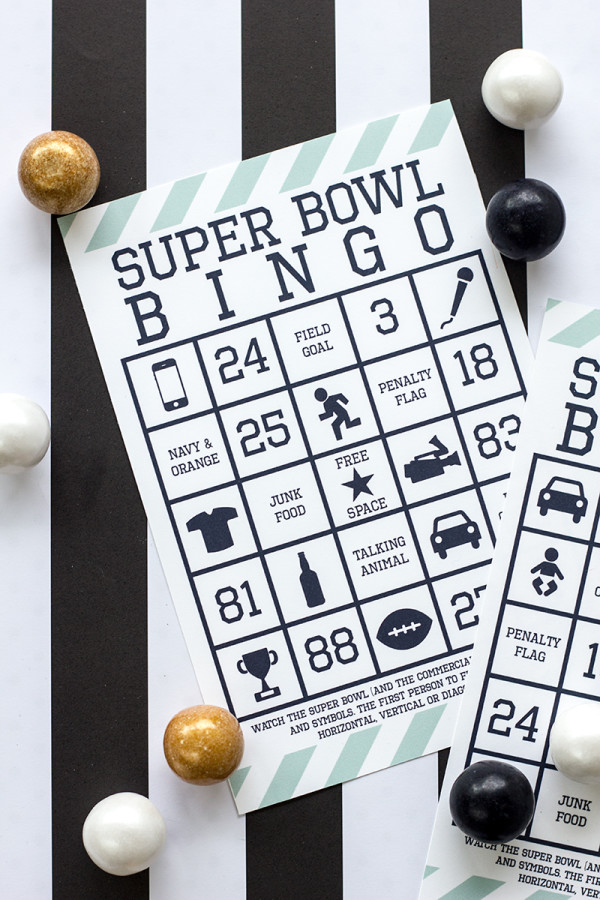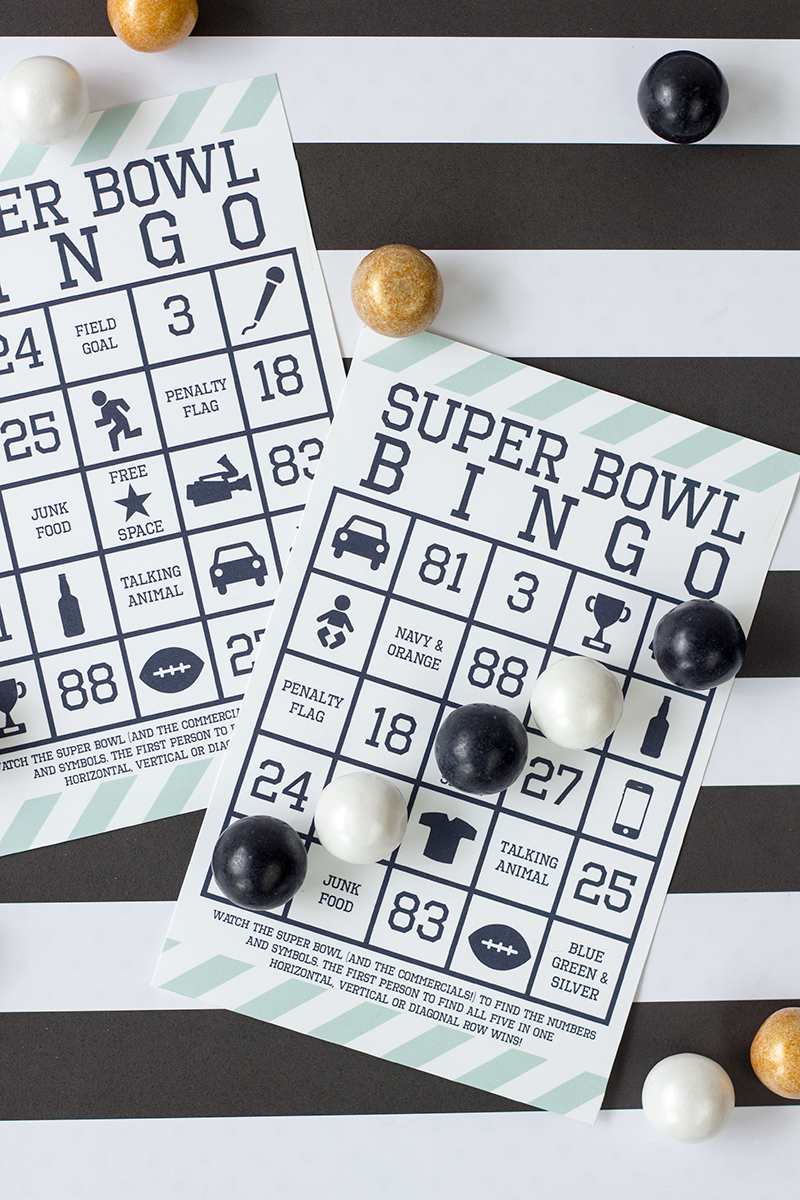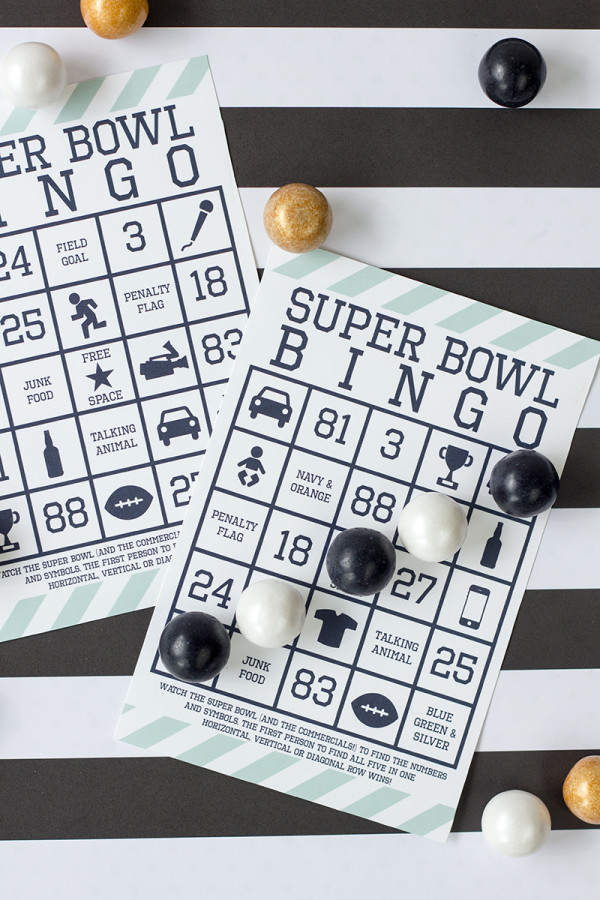 All Photos by Studio DIY
Click here to download the free printable Super Bowl bingo cards!
You can print these fun "Rate the Super Bowl Commercials" cards too! And if you're feeling fancy, you should probably glitter some foam fingers too. (Saying "foam fingers" this year has a whole different meaning than last year, thanks Miley Cyrus. Ha!)