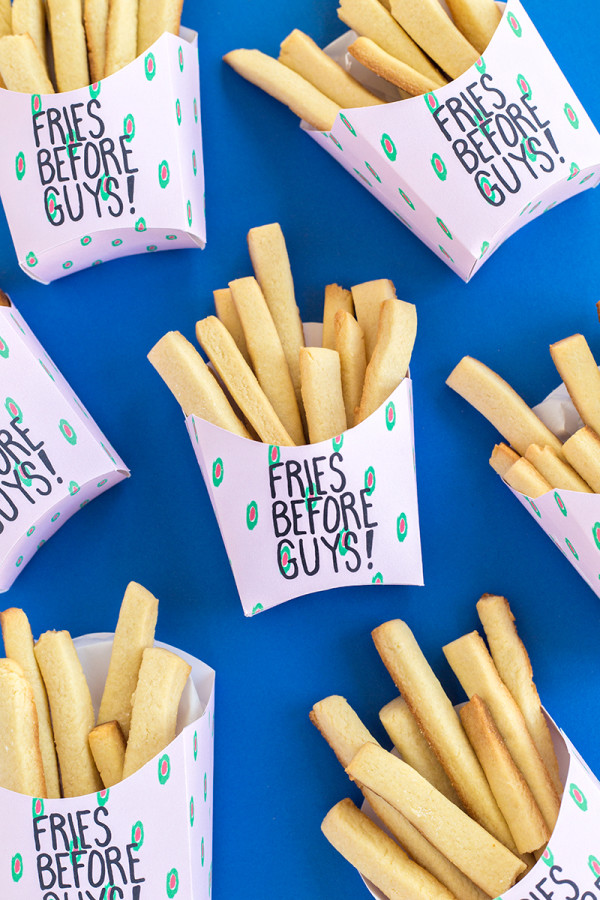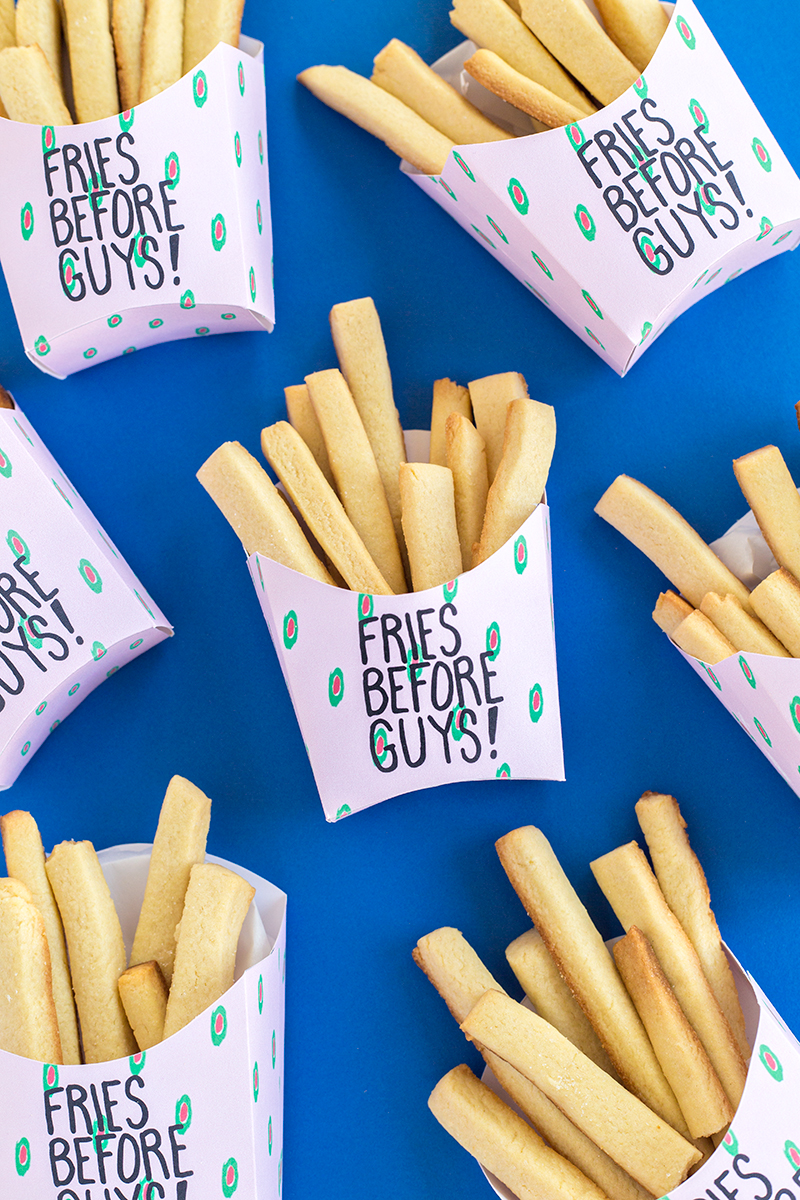 So, I've been seeing this "Fries Before Guys" mentality everywhere. And, I mean, it's kind of AMAZING. Especially in the form of this sweatshirt, and this one too. I thought it would make the perfect Valentine for your gal pals SO I teamed up with Kendra to make it happen. And I filled 'em with sugar cookie french fries!! You could fill 'em with the real deal too, of course. Either way, these are a must this Valentine's Day if you want to be stellar friend of the year!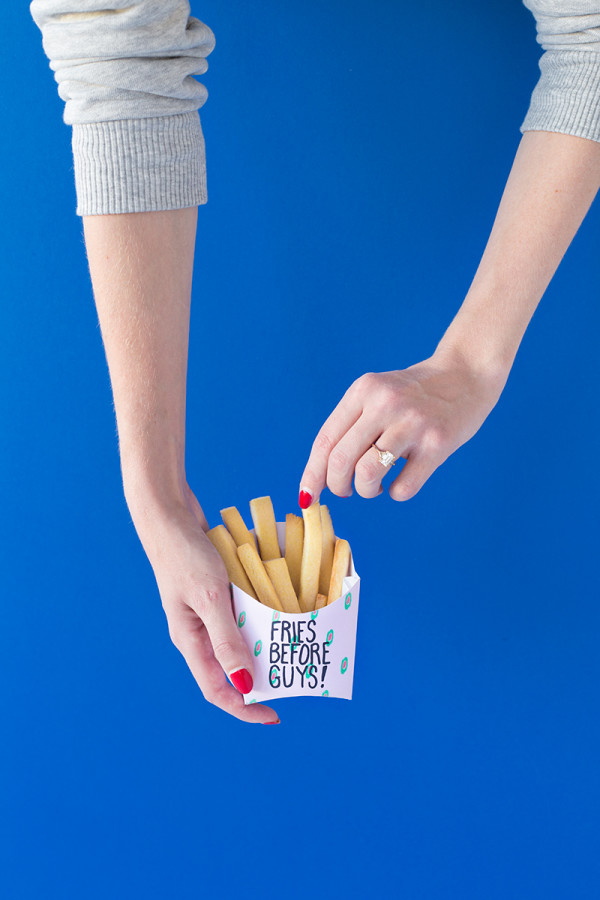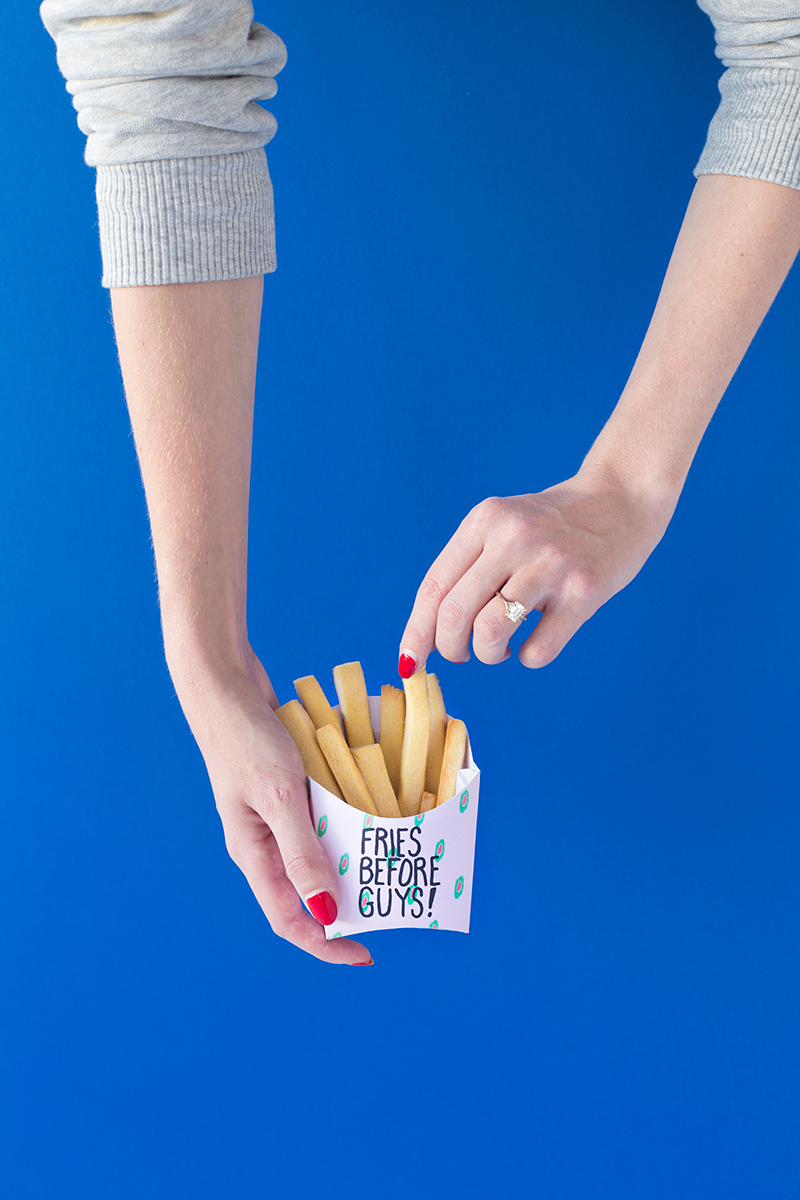 Click through to download the free printable!
CLICK HERE to print the Fries Before Guys Valentine! (Then follow instructions below!)
Fry Box Template (Print it above on cardstock!)
Craft Knife
Bone Folder
Ruler
Double-stick Tape
Parchment or Wax Paper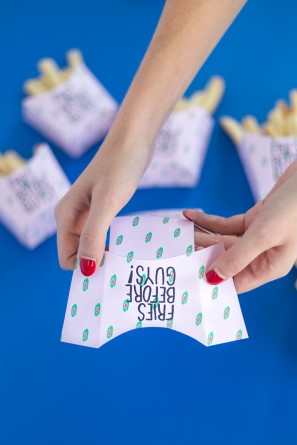 1. Print out the template on cardstock. BEFORE cutting, use the guide marks and a ruler and bone folder to score the four tabs on the fry box. Also score along the curved gray lines. Then cut out the template using your craft knife. Fold along the scored lines you created.
2. Overlap the tabs on each side, about a 1/2 inch, and adhere with double stick tape.
3. Line with parchment or wax paper and fill with sugar cookie fries or french fries! I used this sugar cookie recipe. I rolled out the dough as instructed and used a pizza cutter to cut thin strips. Lay them on a cookie sheet and bake as instructed! Sprinkle with sugar (to act as "salt") as desired and let cool.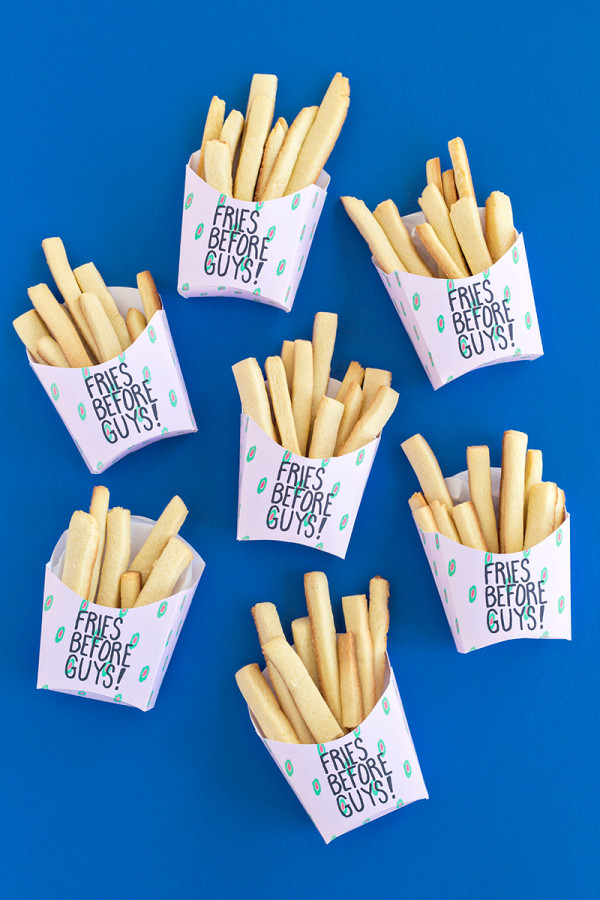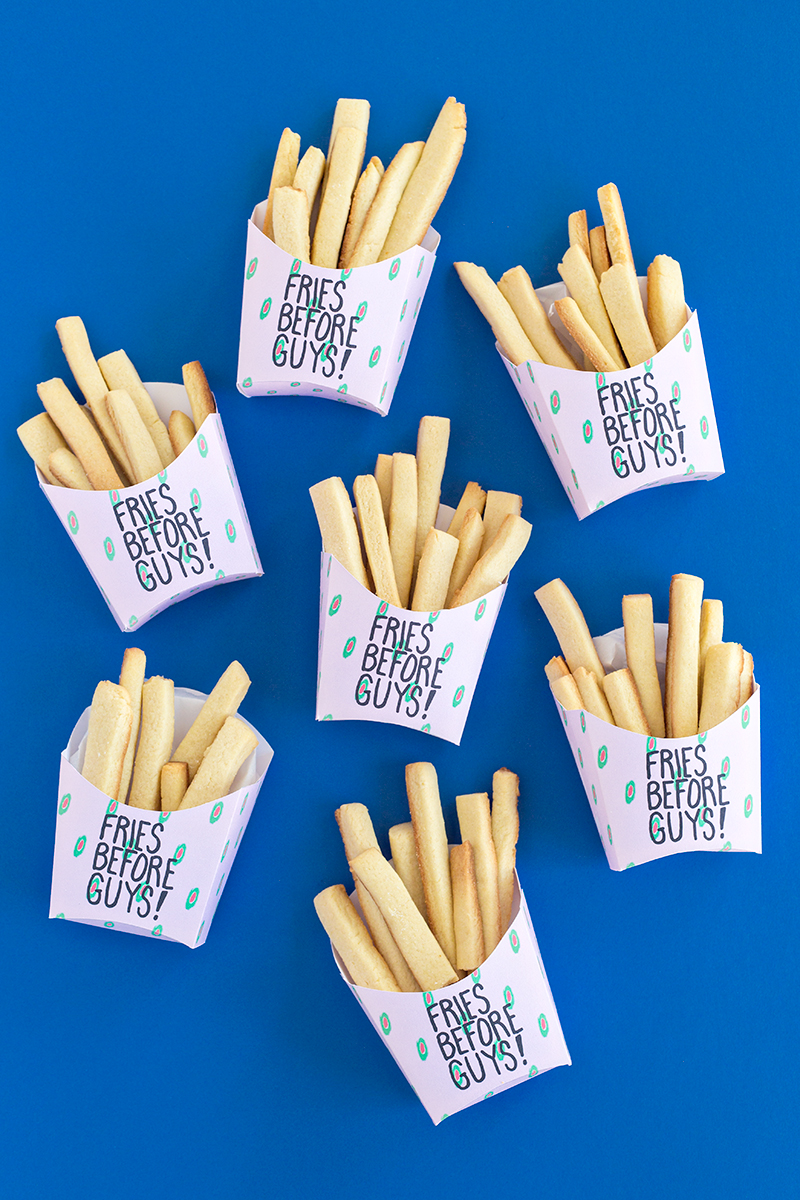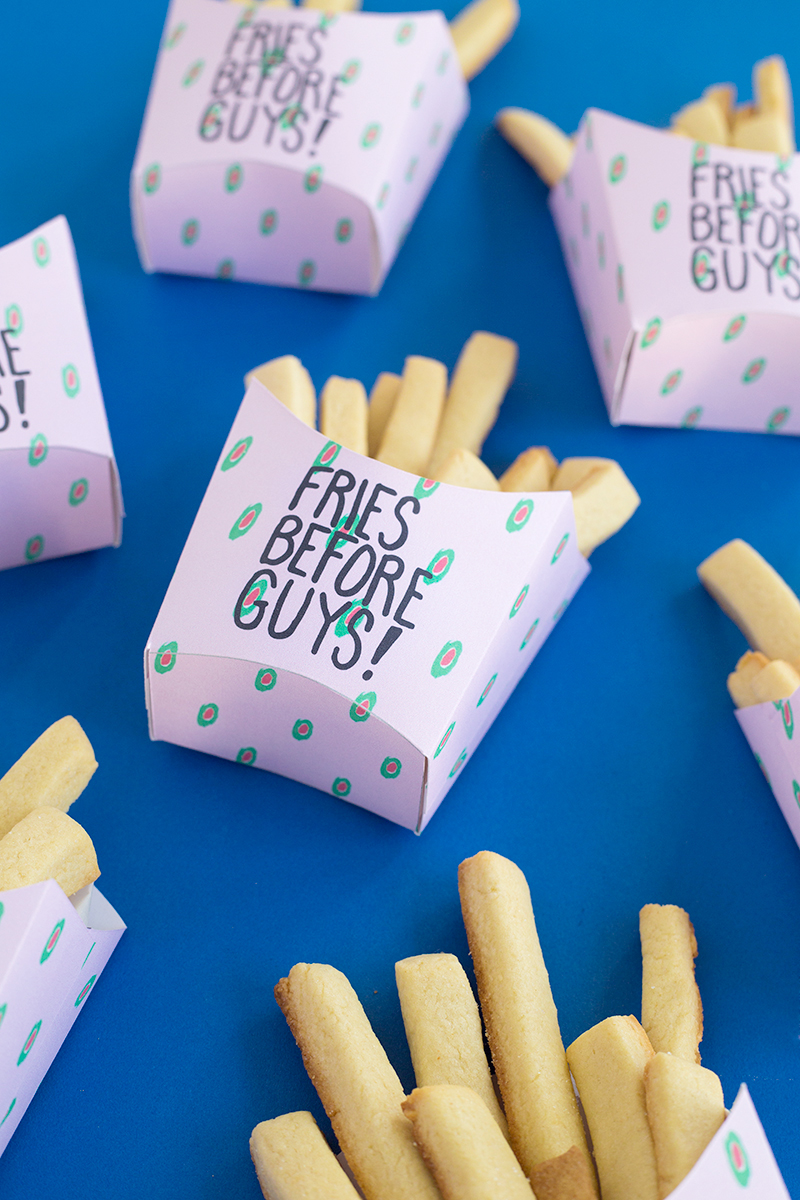 All Photos by Jeff Mindell / Printable by Bouffants & Broken Hearts / Styling + Art Direction by Studio DIY
And there you have it, Valentines for your galentines. WOOT!
For more Valentine's Day DIYs, click here!