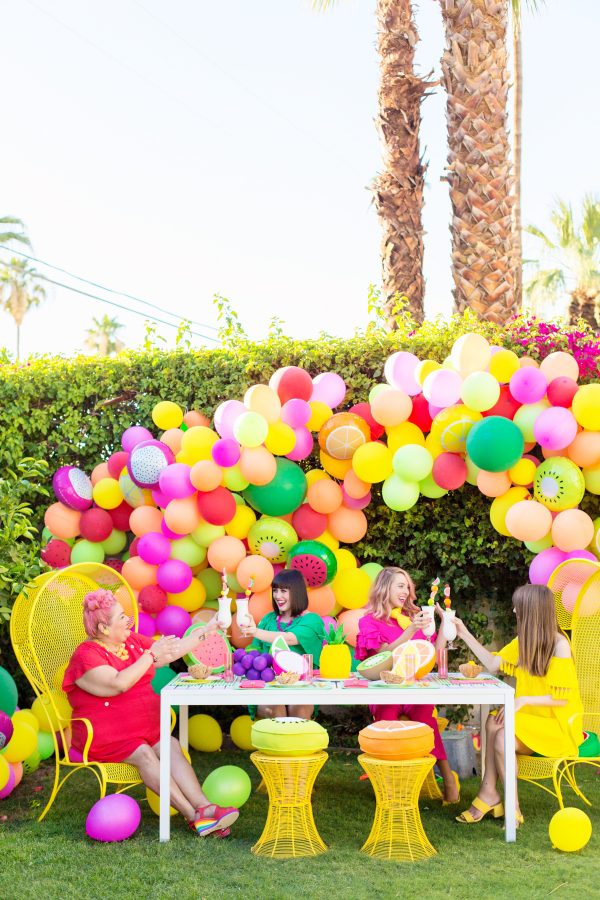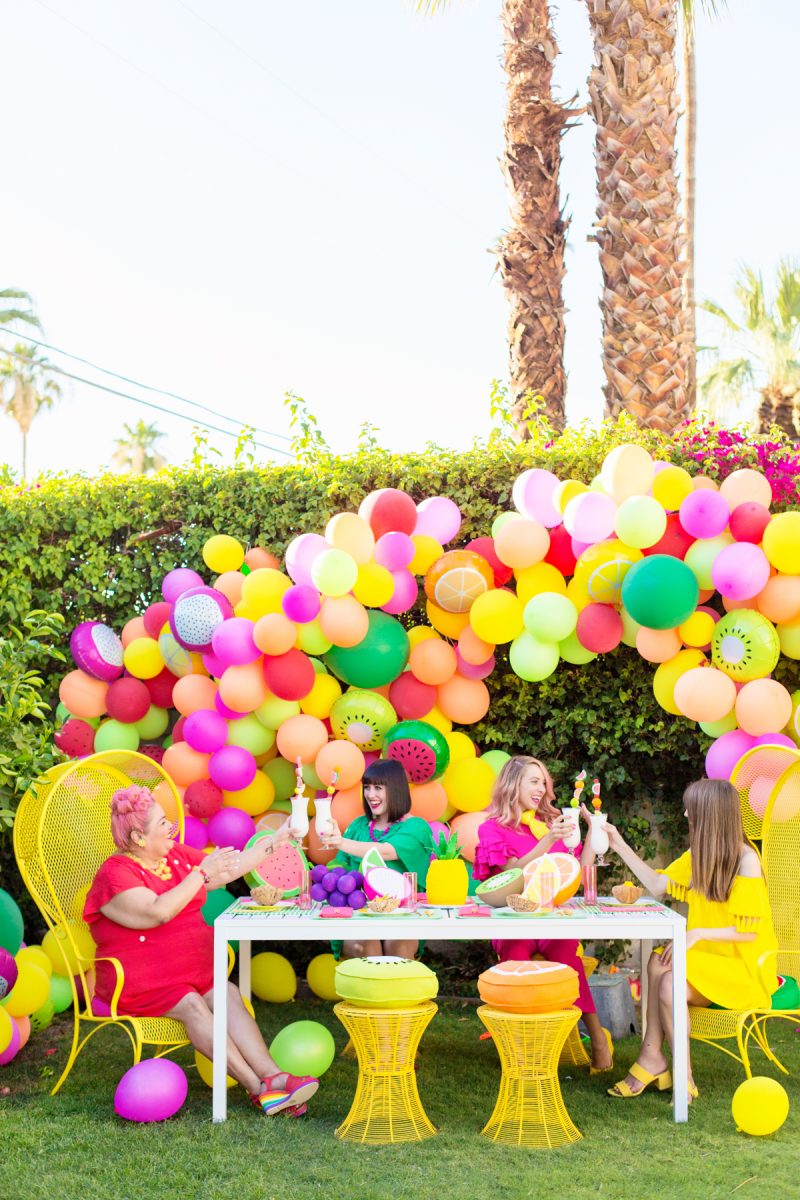 You guys ready for a fruit party!?!? So happy it's time to share the second party we dreamed up on our Palm Springs adventure!!! This time it was all about one of both mine and your favorite themes… fruit!!! We wanted to create this fruit inspired garden party to help inspire any end of summer parties. It would be the perfect bridal shower or even baby shower!
As you know, we recently started selling fruit slice balloons in the shop so that was the inspo for this party. We made a crazy fun balloon garland incorporating them (and we'll share that tutorial soon!) and then fruit-i-fied everything else too. From the cushions (yep, that's a DIY, coming right up!!) to giant fruit on the table to a pineapple CAKE!!! I'm really in love with how it turned out and like I'll keep saying it, that balloon garland is really the only big statement you need for that "wow" factor and then you can pick and choose the rest of the details!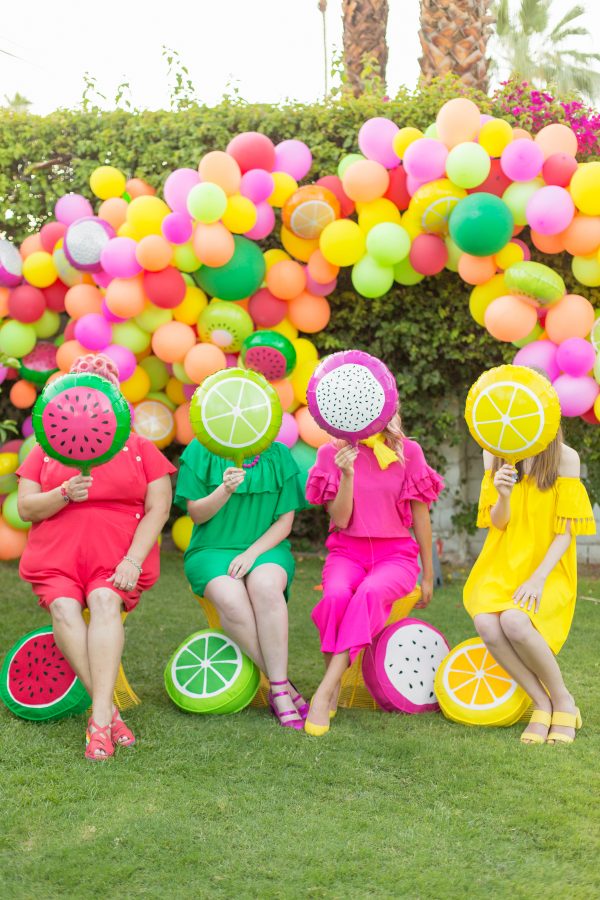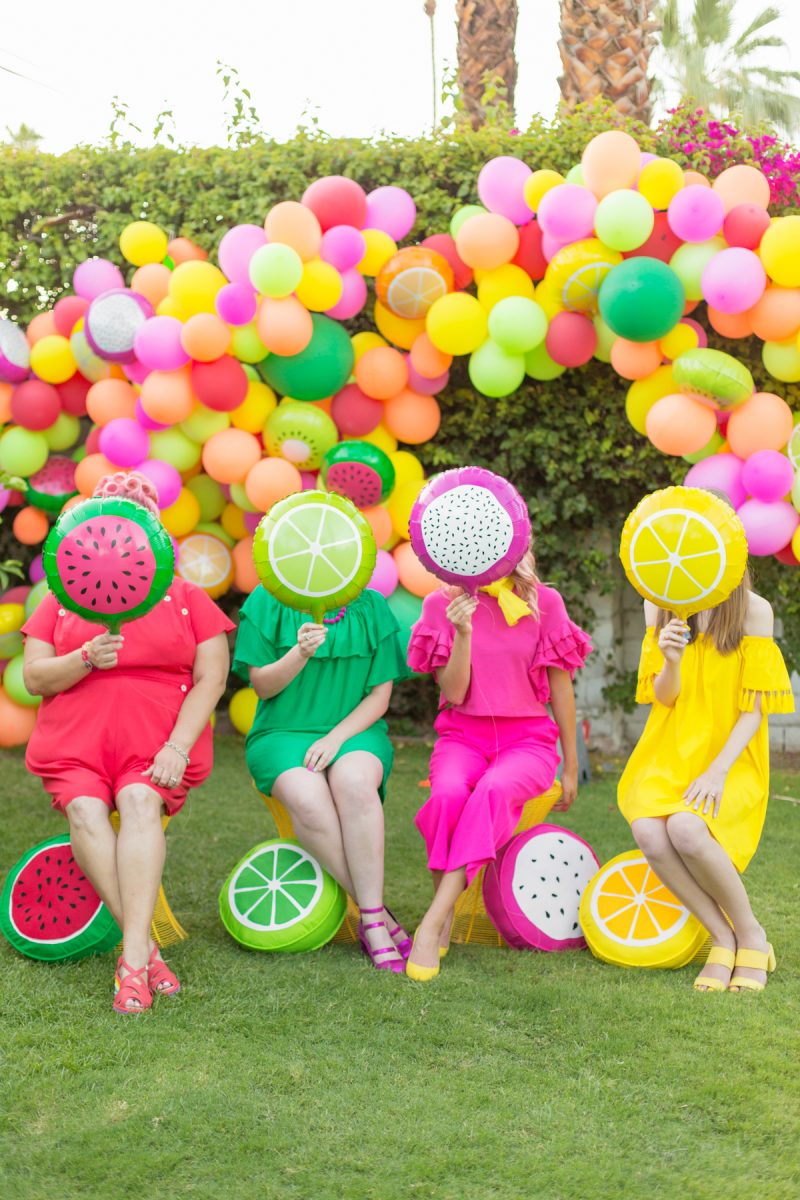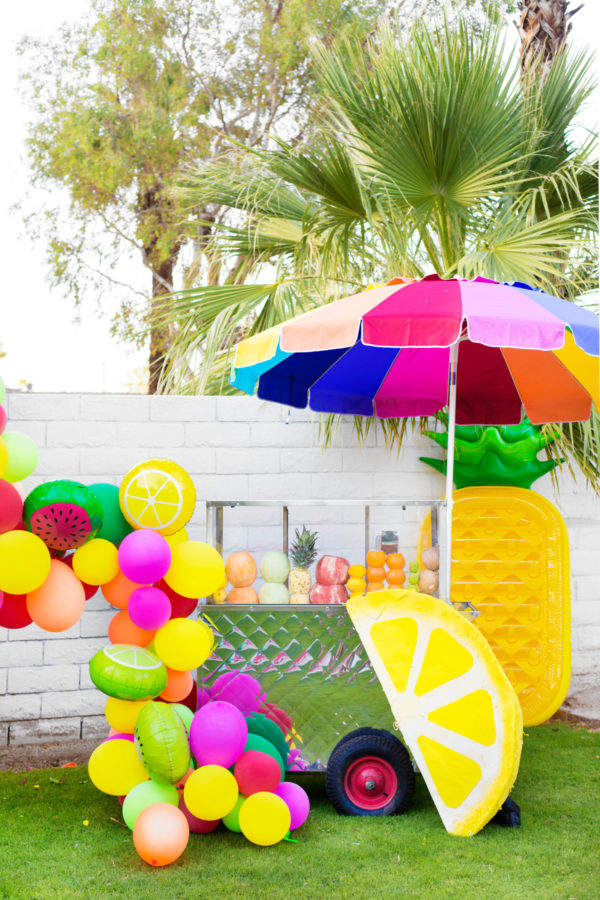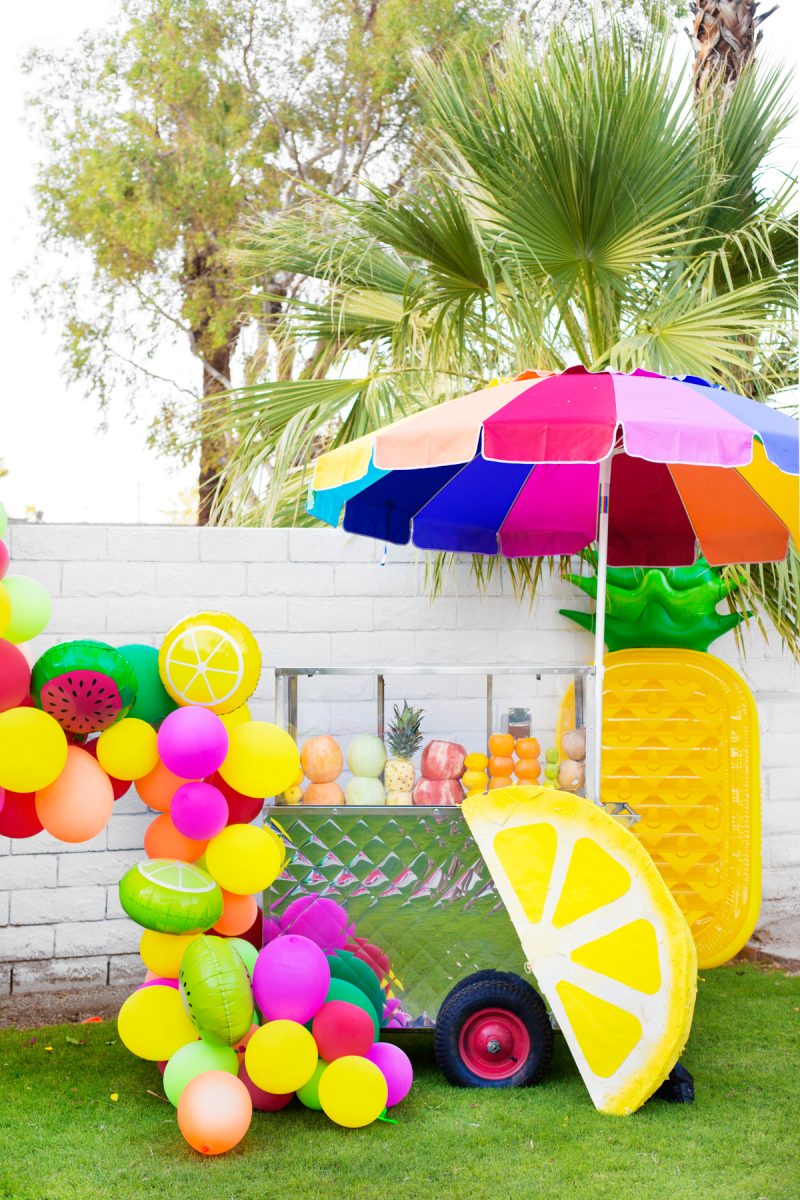 My favorite part about this party was the fruit cart!!! These are all over Los Angeles and they sell the best fruit, but I had no idea you could rent one!! Turns out you can and we thought it was the perfect touch for the party!! You can DIY your own coconut fruit bowls like we did or even use it as a non-traditional bar! You can find the lemon piñata tutorial here.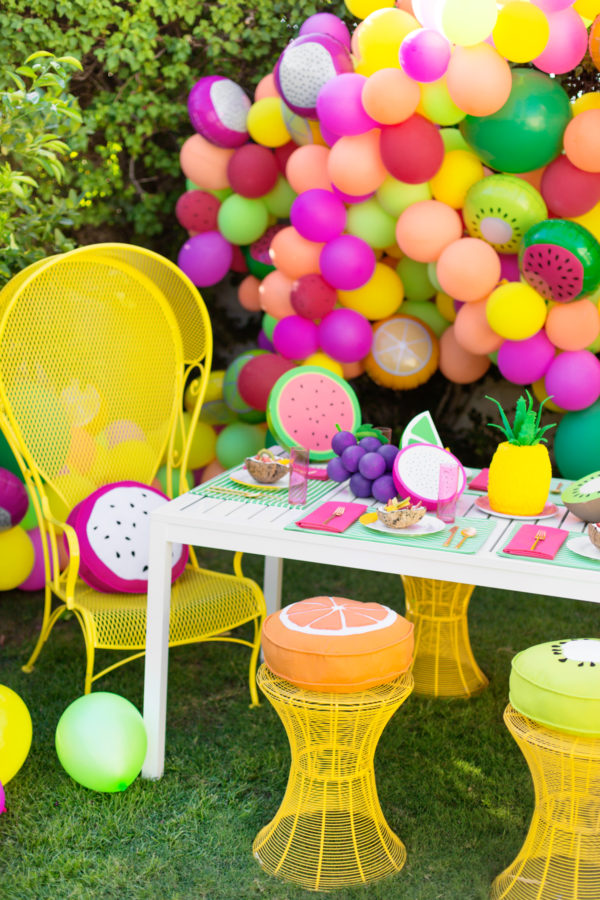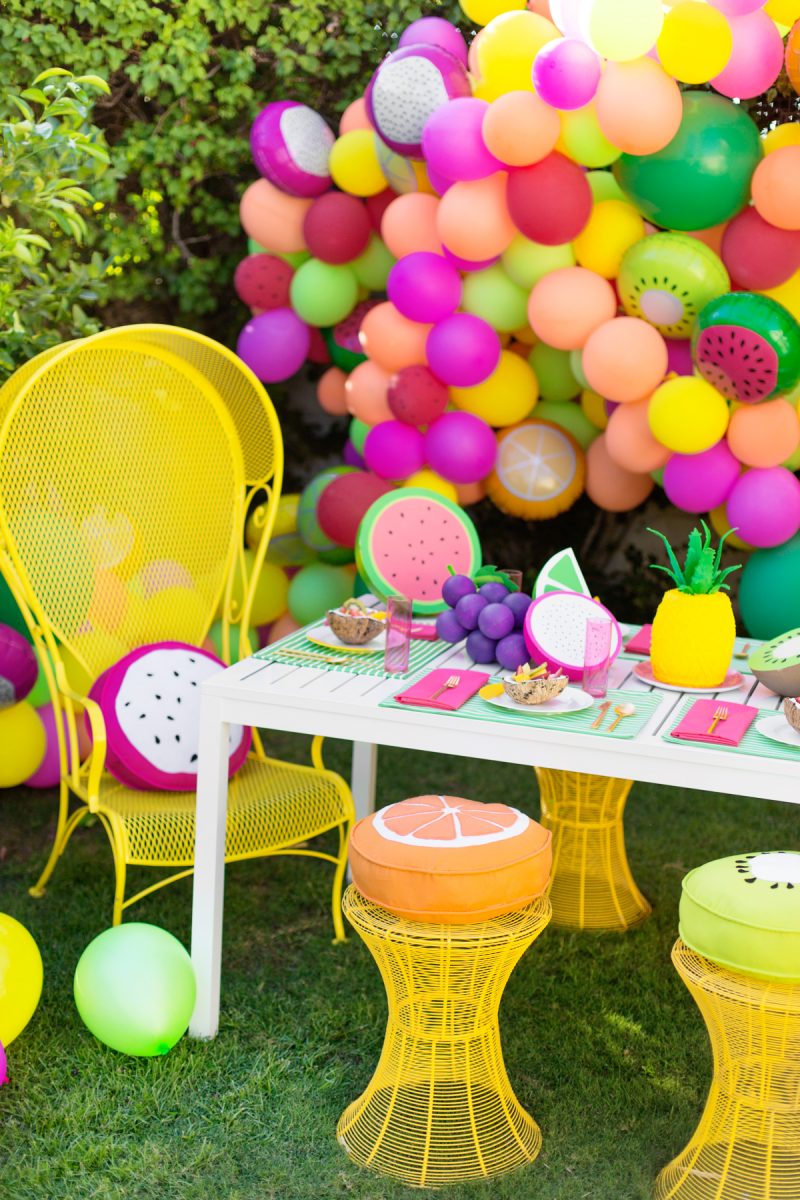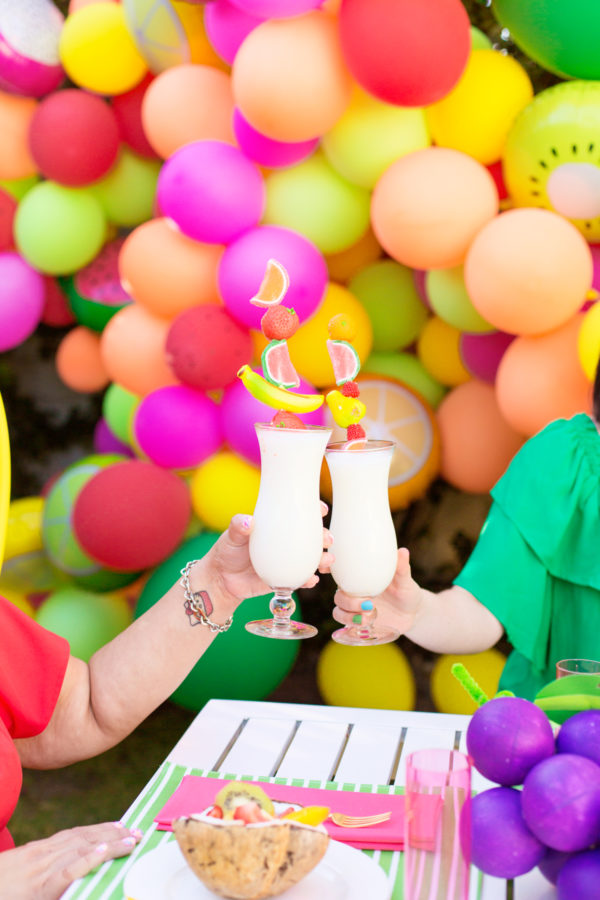 We mad piña coladas and topped them with fruit candy drink stirrers!! All the candies we used are linked in the source guide below!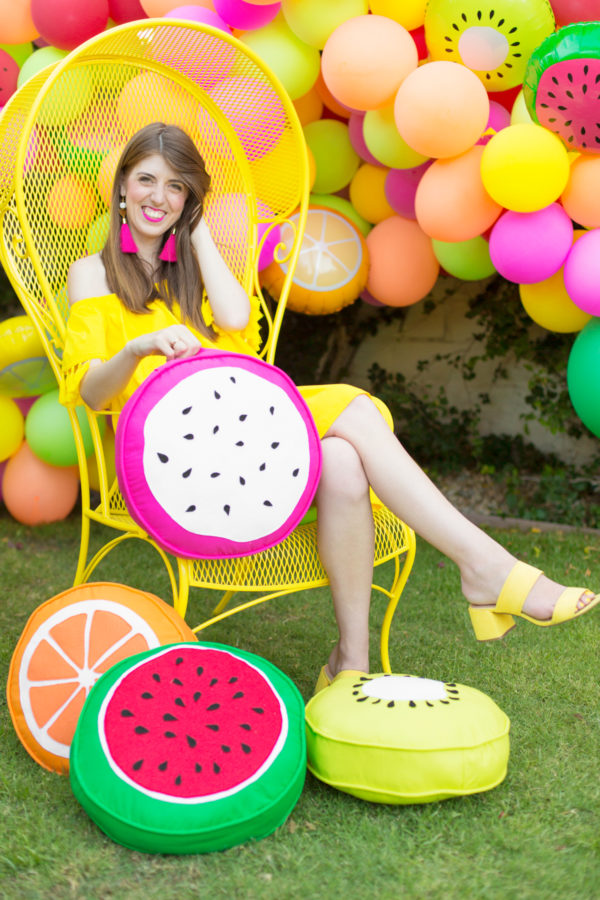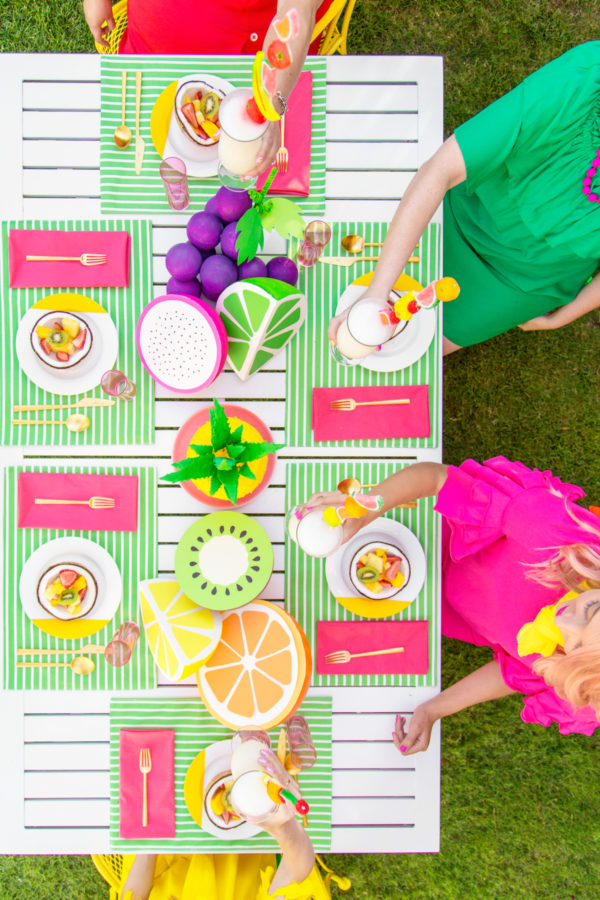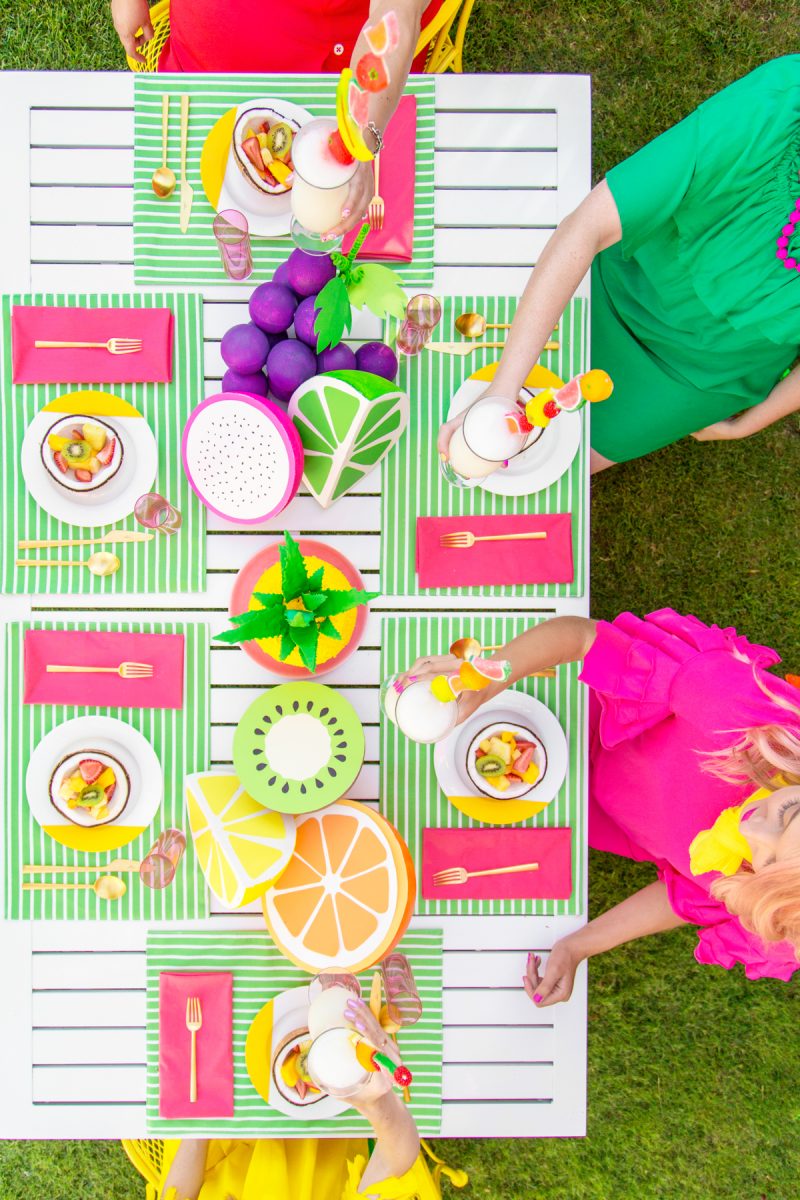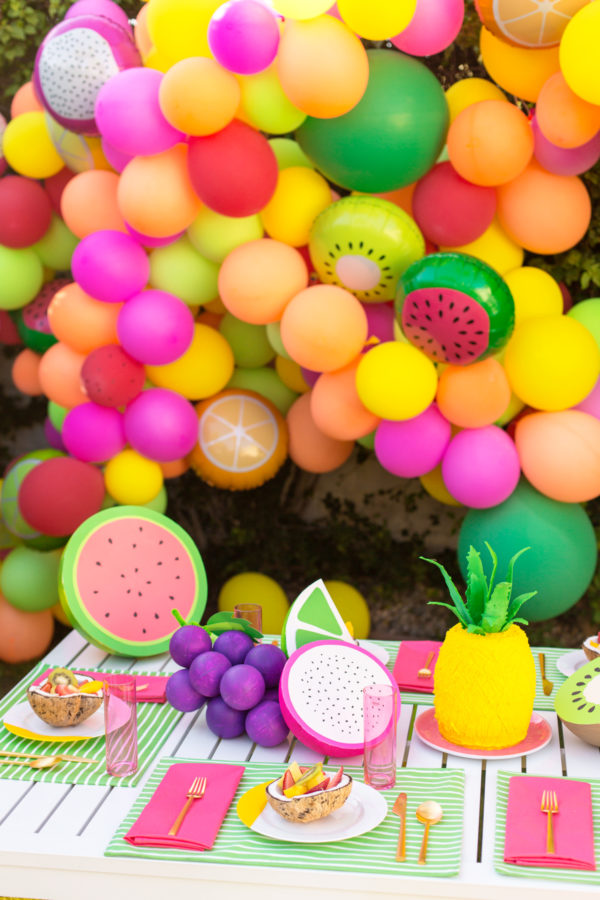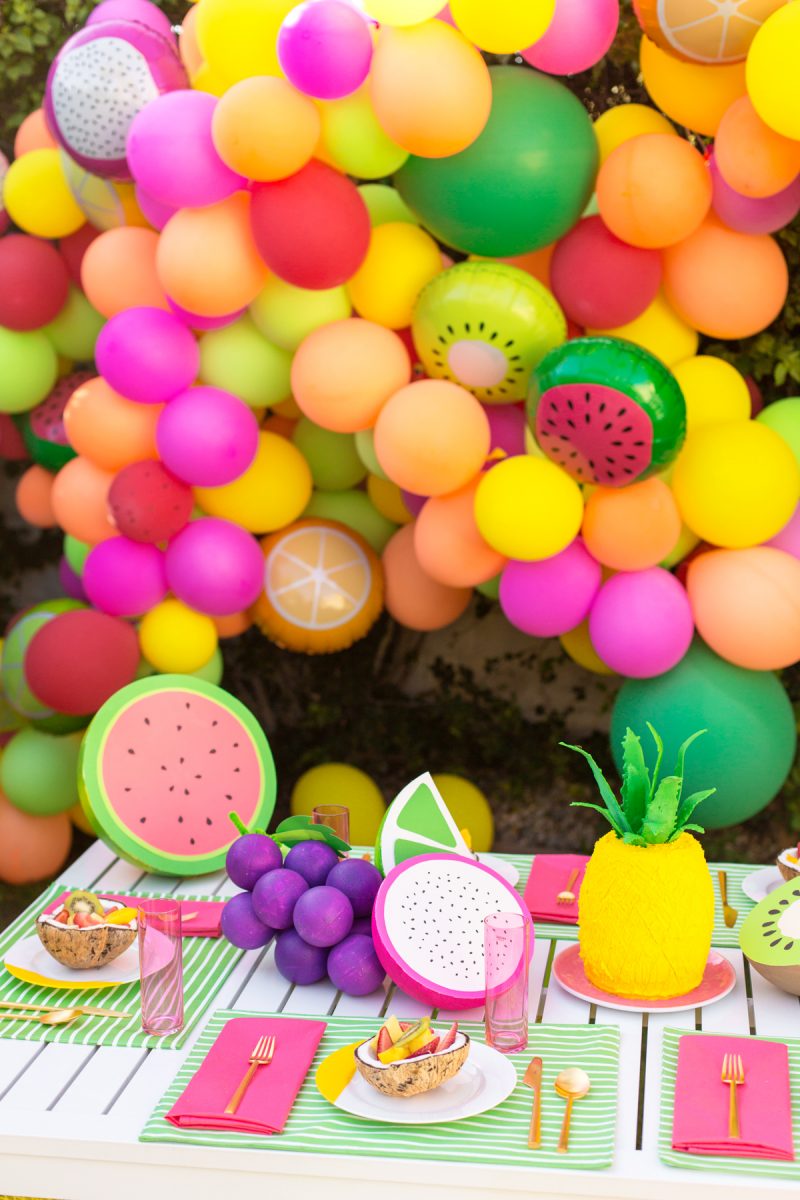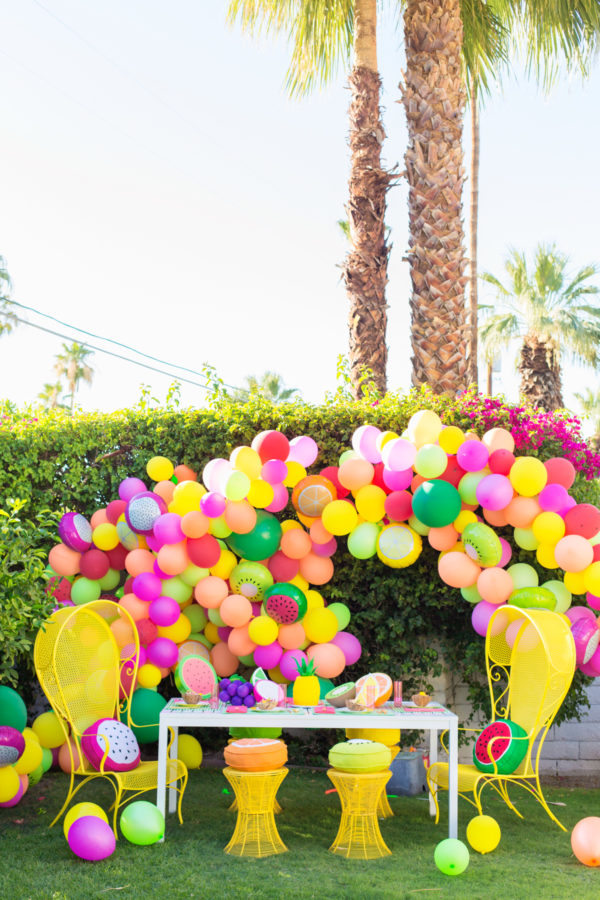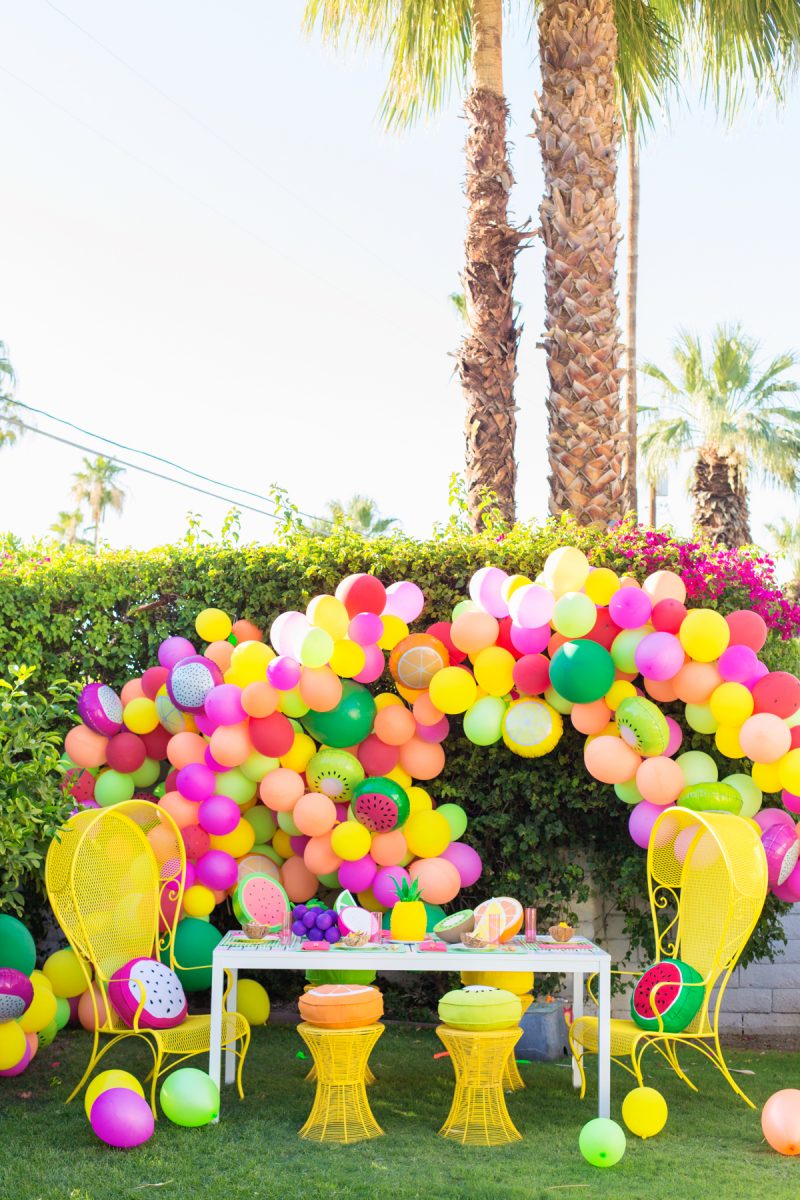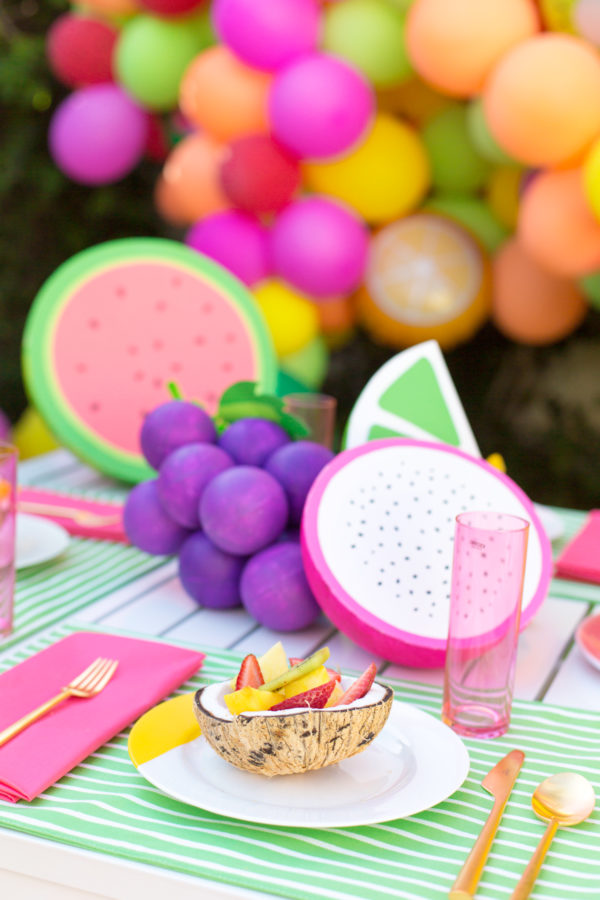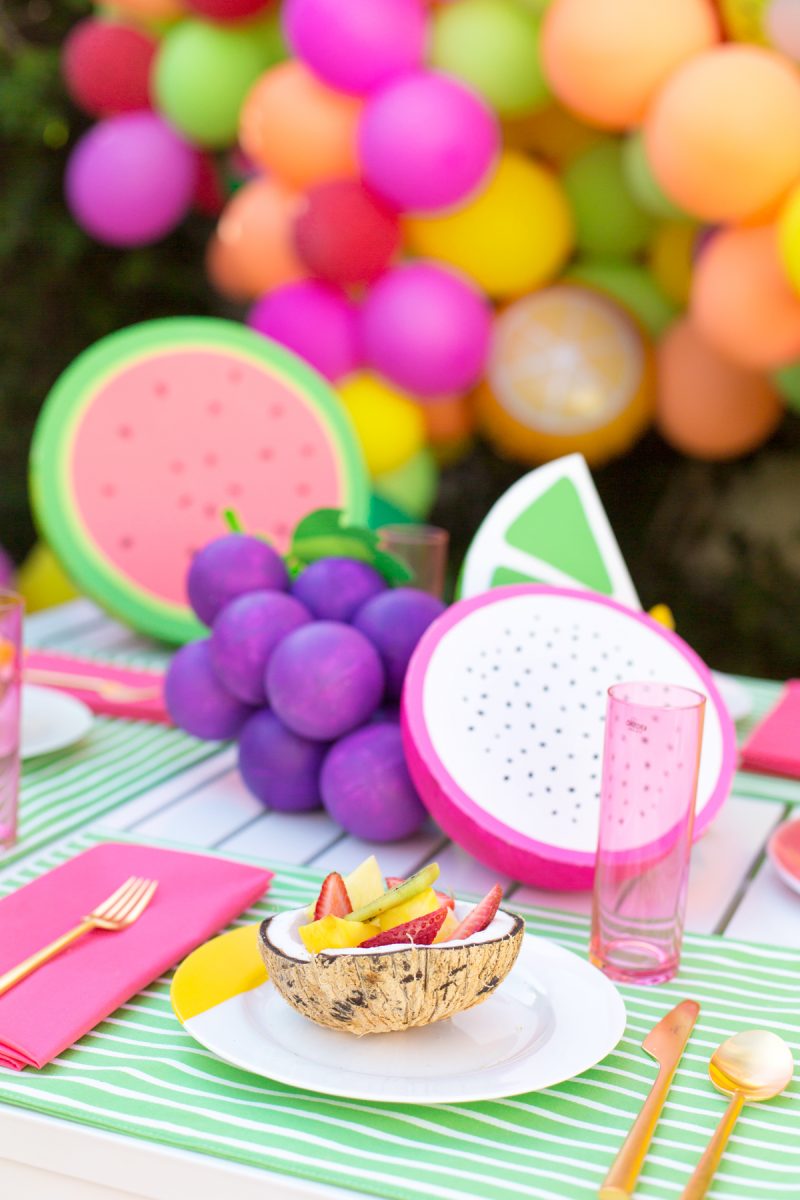 Quick charger DIY idea! Add a pop of color to a regular plate with paint and a non-toxic finishing oil!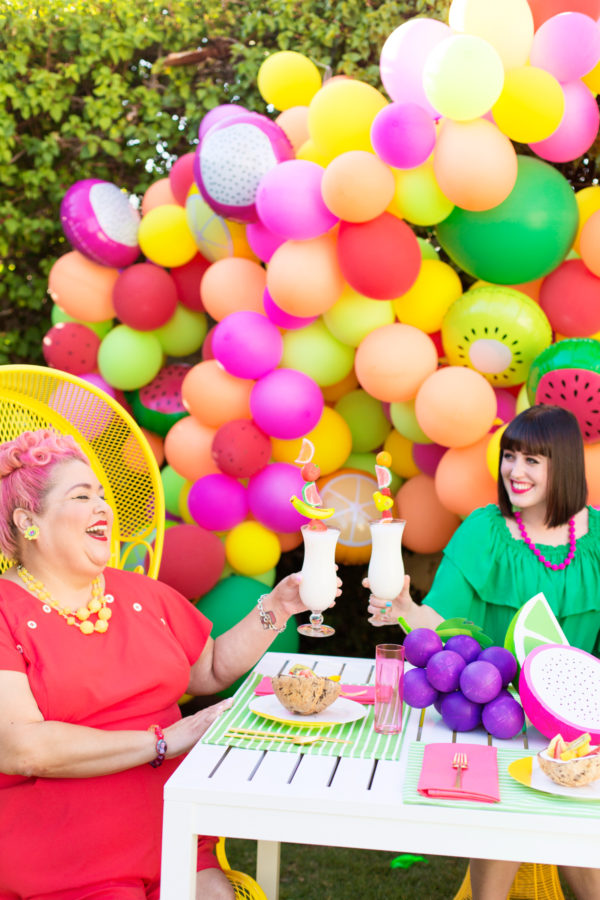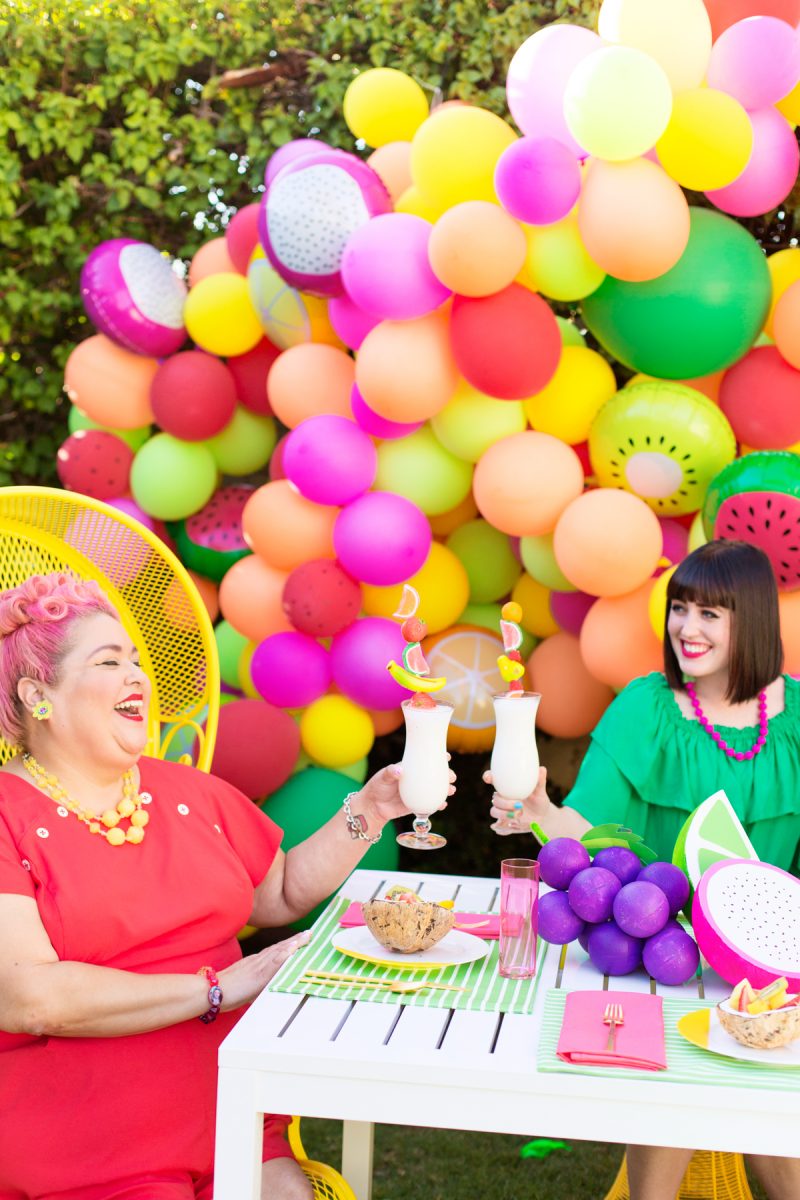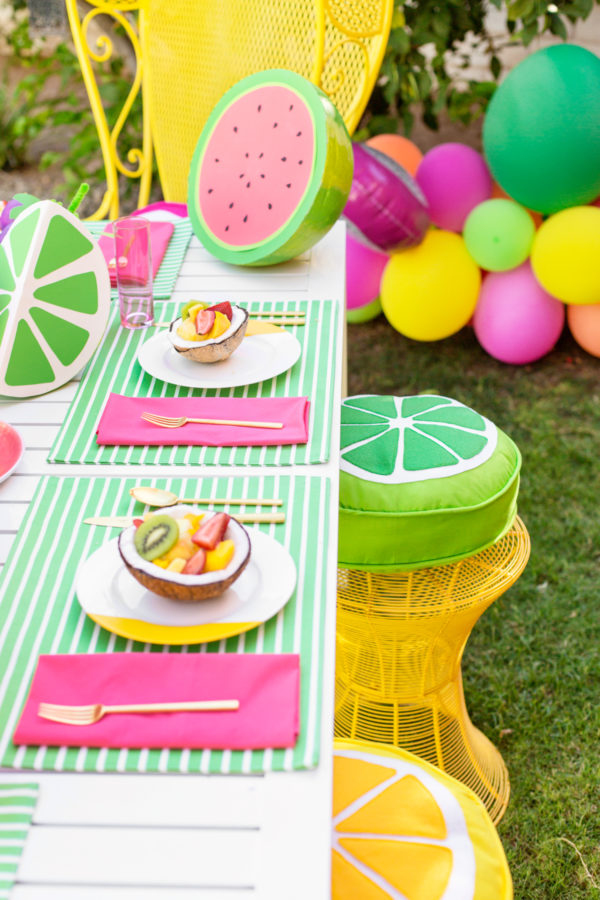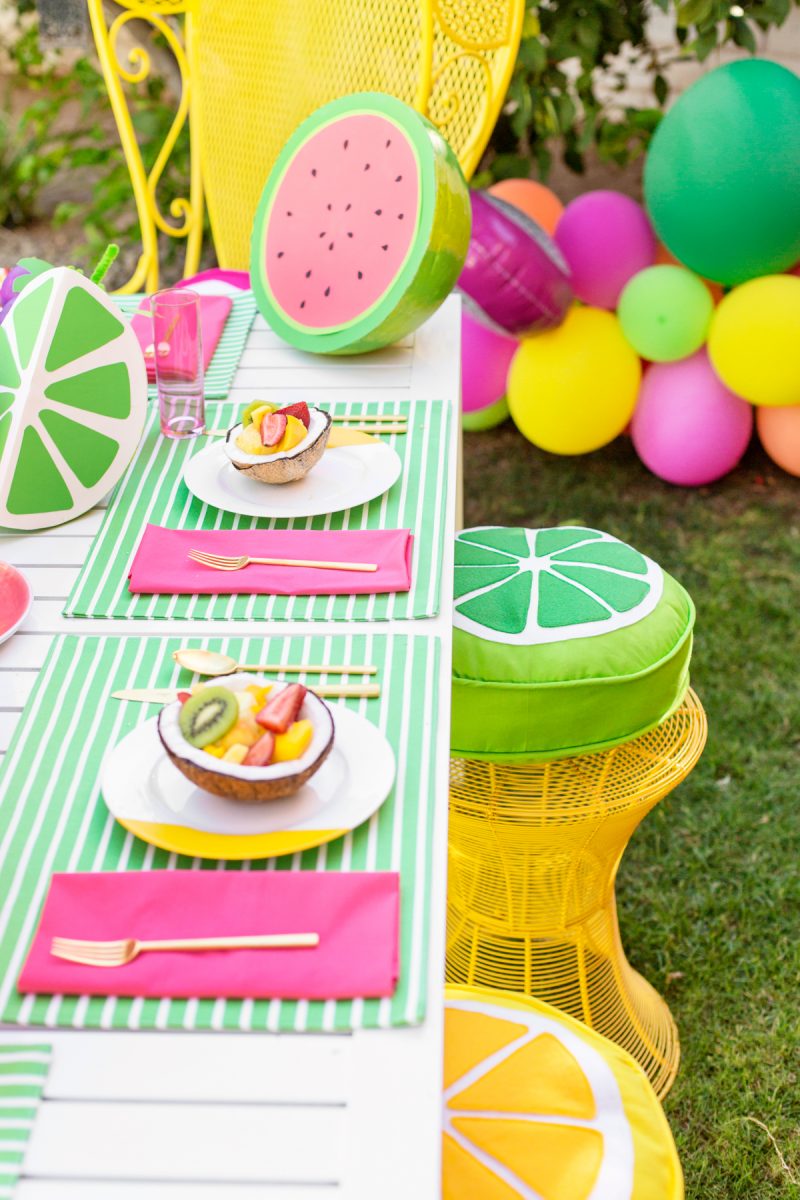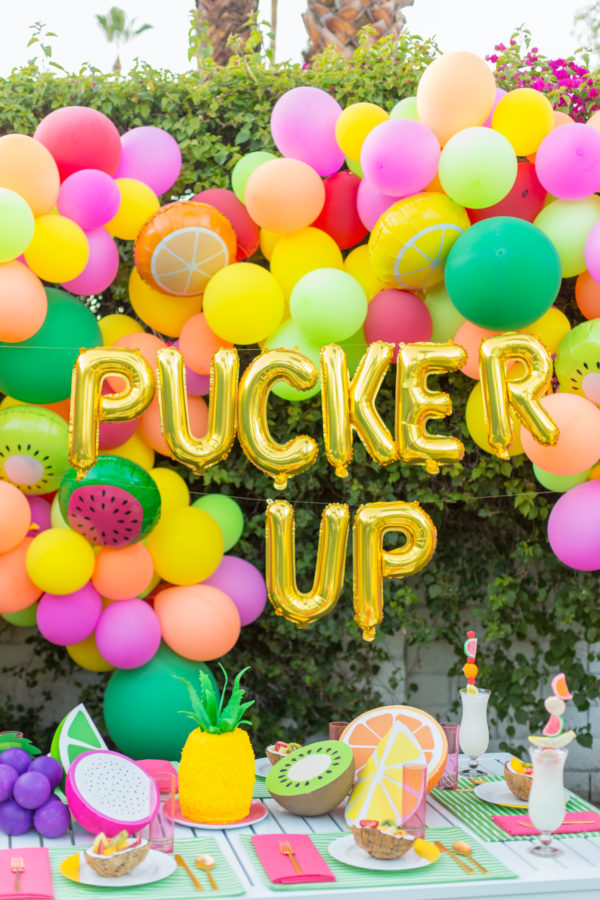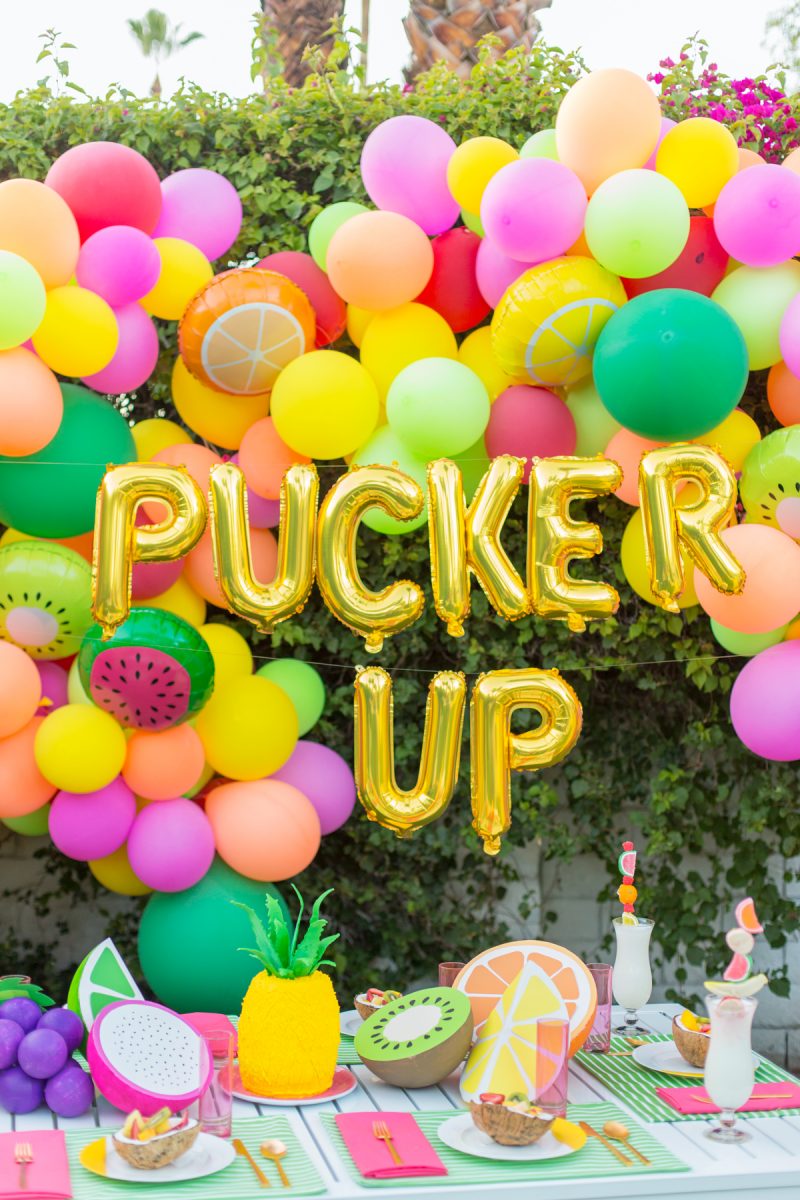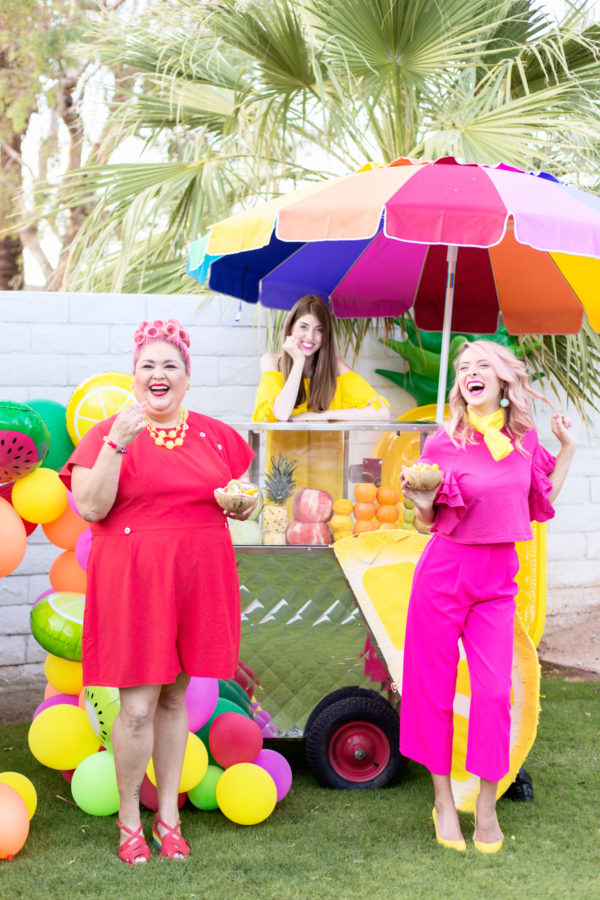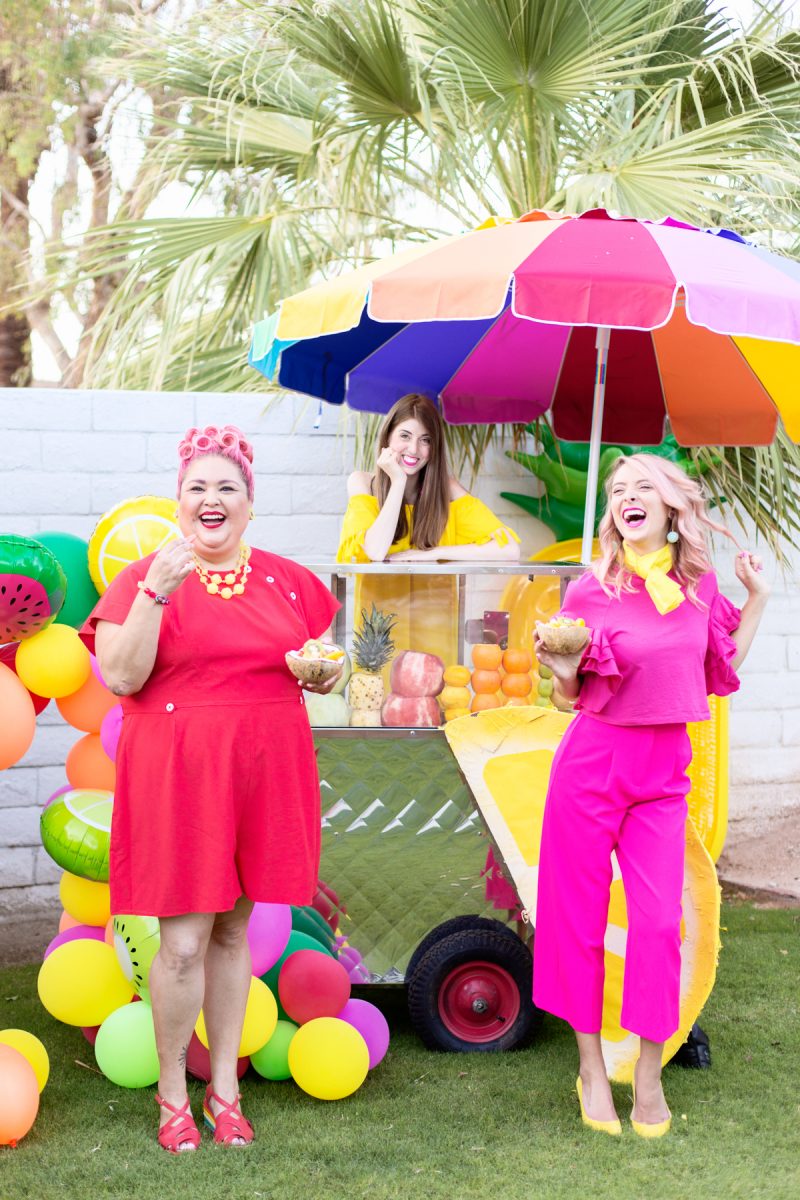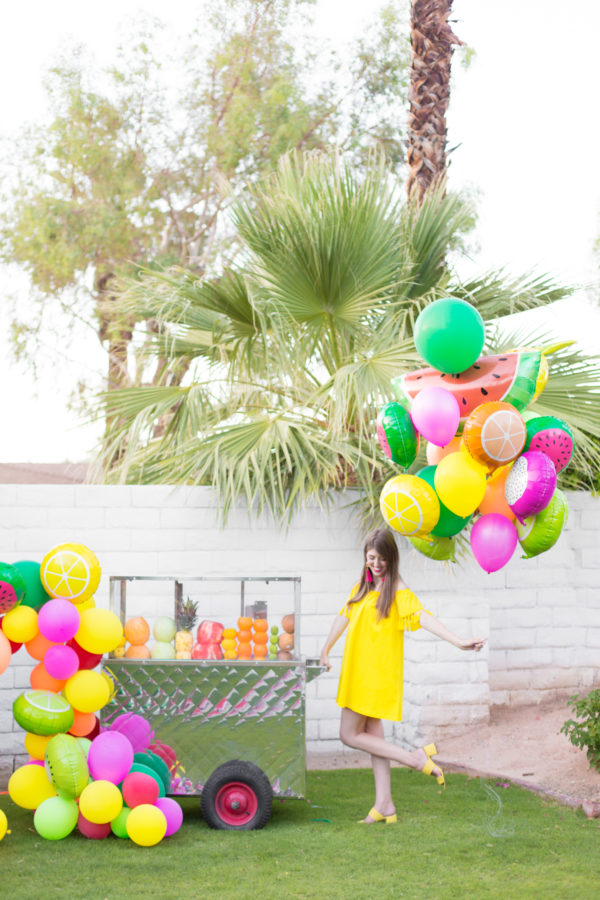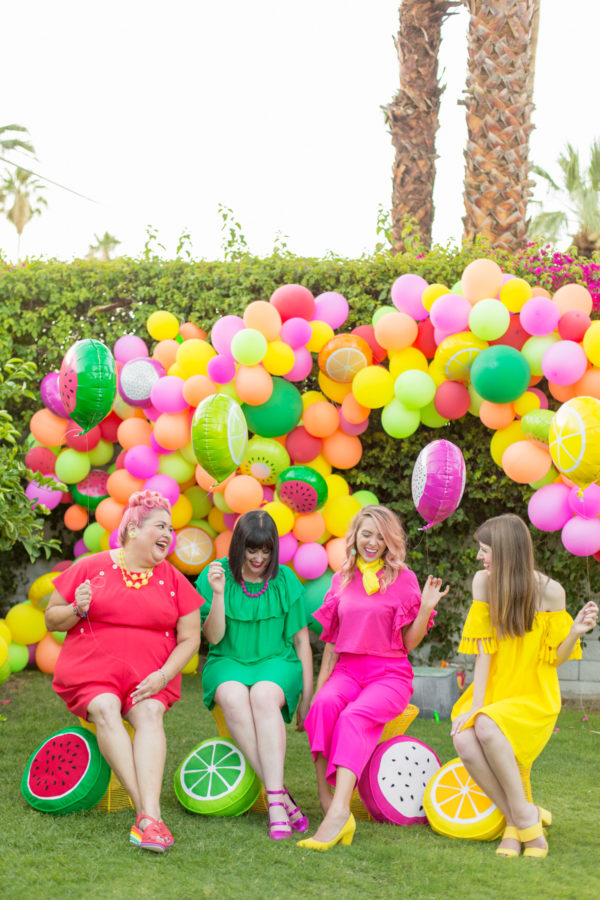 Photos by Jeff Mindell
Creative Direction: Kelly Mindell | Art Direction & Styling: Cyn Moreno
Food Styling: Theresa Rountree | Production Manager: Samantha Martin
Models: Jenna | Cortney | Tisha
SOURCES
Palm Springs Rental Home: The Harlow House
Balloons:
Watermelon | Lime | Dragonfruit | Lemon| Kiwi | Orange | Fruit Combo Pack
17″ Yellow | 17″ Deep Jade | 17″ Watermelon Red
Frankly, I Love Rainbows Party Pack | Make It Rainbow Party Pack | Make Life A Party Party Pack
16″ Gold Mylar Letters | 32″ Mylar Watermelon
Decor:
Yellow Stools | Yellow Chairs | Striped Placemats | Pink Napkins
Gold Flatware | Pink Glasses (similiar) | Hurricane Glasses | Fruit Gummies | Marzipan Fruit
Wooden Skewers | Rainbow Umbrella
I'll just never get sick of a good fruit-themed anything. This party was so much fun to create!! If you throw a party inspired by this one be sure to tag #troopstudiodiy so I can see it!!
And stay tuned for the Fruit Slice Pillows, Pineapple Cake, Foam Fruit Centerpiece, and Balloon Garland DIYs! Yay!!!
SaveSave
SaveSave
SaveSave
SaveSave
SaveSave
SaveSave