In case you're new here… I really like plays on words. Or puns, or whatever the heck they are called. So when I accidentally turned yet another item into a pineapple while messing around with Mother's Day ideas.. I decided one was necessary. These printables just make me laugh, and they are perfect paired with some fruity candy for a great last minute Mother's Day gift. Bonus if you make those mini fruits too.. out of beads!!!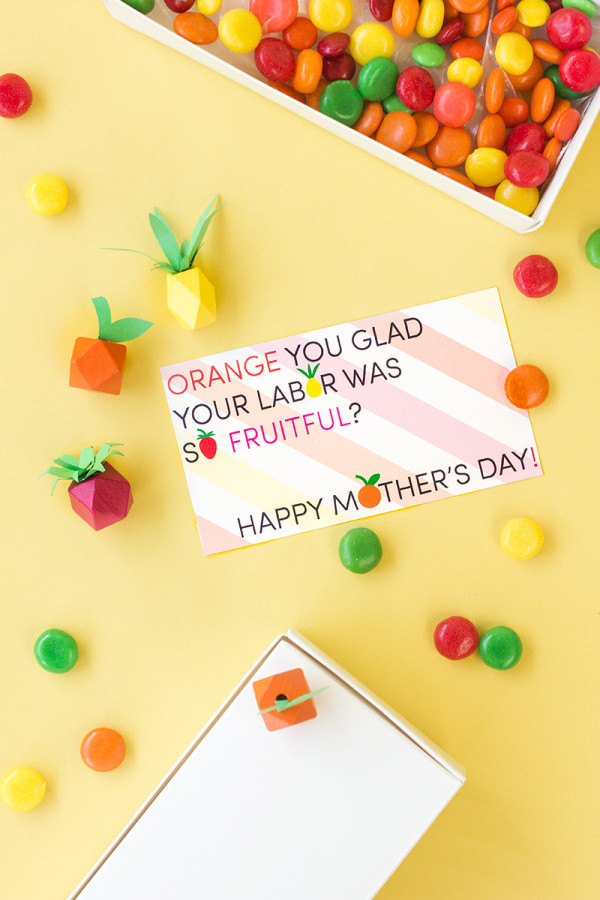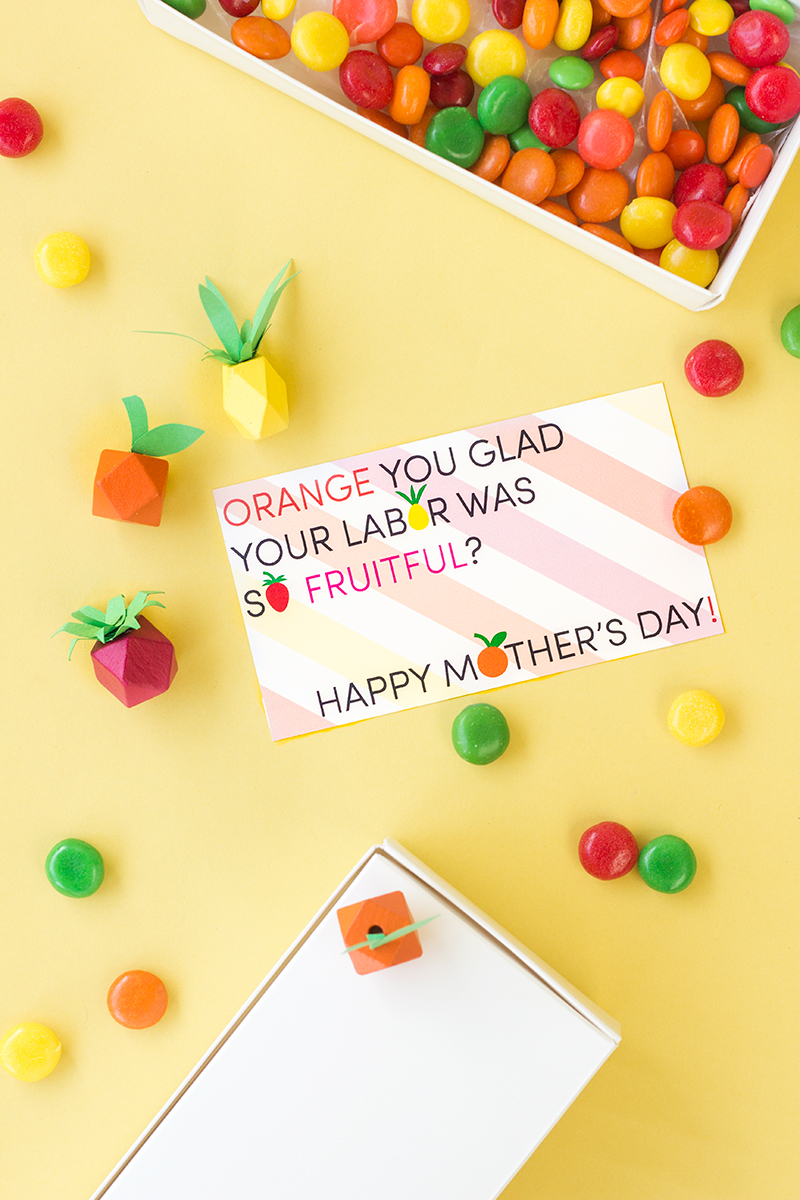 To download the "Fruitful" Mother's Day printable, click here.
Cut out the printable and adhere to the inside of a treat box, or just tie or tape it to a big bag of fruit candy or just a big bag of fruit! Ha! To make the mini fruit, I painted wooden beads (You should be able to find them at your local craft store.) in fruity colors, then cut out small leaves and stems from cardstock (just like I did here) and hot glued them to the top of each, curling/bending the edges with my fingernail where applicable! I just hot glued them right to the top of the boxes. TADA! Now sit back and hope mom laughs…
All Photos by Studio DIY
Last minuters, you are welcome! Just a quick trip to the grocery store is all you really need!
If you're more the donut type, whip these up for Mom instead!