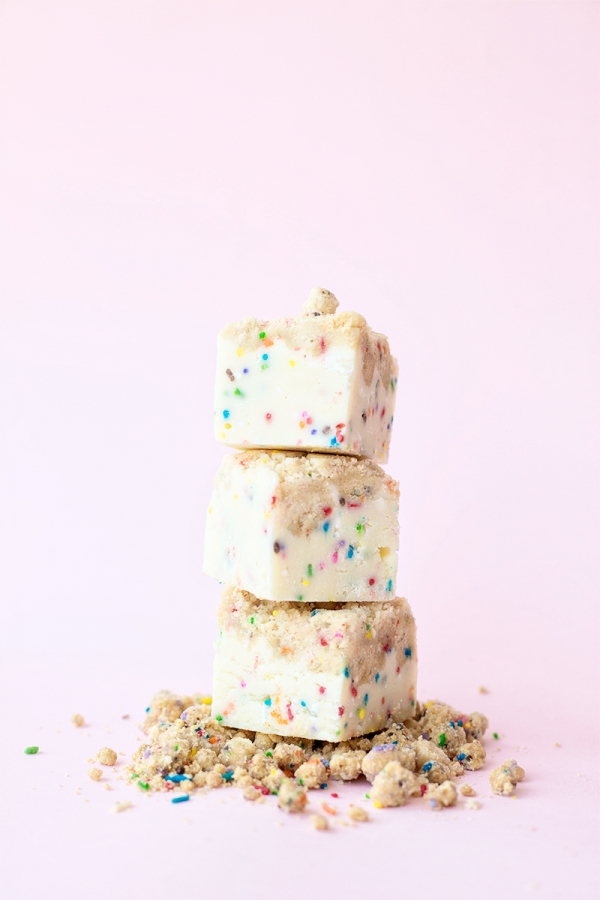 I know, I know… it's a funfetti double HEADER this week! It's just 'cause we're making a whole lot of room for our favorite holiday coming up, and we just have too much funfetti goodness to share! Exhibit A: funfetti fudge! With funfetti cake crumbles to boot!! Fudge is very nostalgic for me. Down the shore (Yes, folks, I'm a Jersey girl!), at Kilwins (!) in Florida, apparently childhood vacations always seemed to bring fudge? I certainly didn't complain. Though, my childhood fudge didn't look like THIS! If only it did…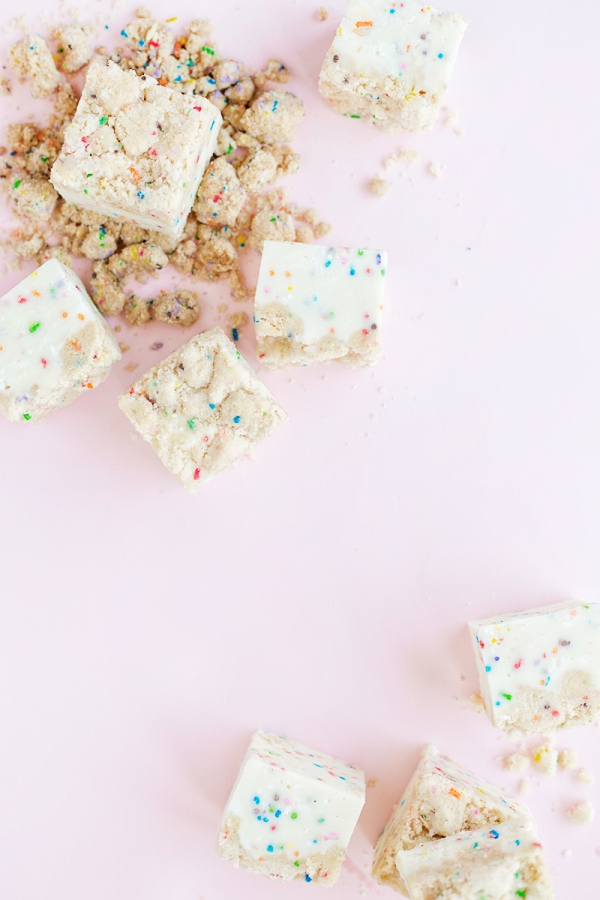 Momofuku Milk Bar Birthday Cake Crumbles
(recipe from Momofuku Milk Bar Cookbook)


1/2 cup granulated sugar
1 1/2 tablespoons brown sugar
3/4 cup cake flour
1/2 teaspoon baking powder
1/2 teaspoon salt
2 tablespoons rainbow sprinkles
1/4 cup canola or vegetable oil
1 tablespoon vanilla extract
1. Preheat oven to 300 degrees. Line a baking sheet with parchment paper.
2. In the bowl of a stand mixer fitted with the paddle attachment, combine the sugars, flour, baking powder, salt, and sprinkles. Mix on low speed till combined.
3. Stream in the oil and vanilla on low speed and continue beating the mixture till the ingredients clump and form small clusters. Carefully spread the clusters in a thin layer on the baking sheet and bake for about 20 minutes, breaking up occasionally. They will be soft at first and harden as they cool.
White Funfetti Chocolate Fudge


1 1/2 pounds white chocolate
1 14-oz can sweetened condensed milk
2 teaspoons vanilla
1/4 cup rainbow sprinkles
1. Line an 8-inch square pan with wax or parchment paper.
2. Combine white chocolate and sweetened condensed milk in a large pot. Cook over very low heat till the chocolate melts, stirring occasionally. Add in the vanilla and stir to combine (its okay if it stiffens up a bit). Gently fold in the sprinkles.
3. Pour mixture into prepared pan. Flatten and smooth the top with a rubber spatula. Top with birthday cake crumbles and gently press into the top of the fudge. Place in the fridge to set.
4. Once hardened, remove from the pan and cut into squares.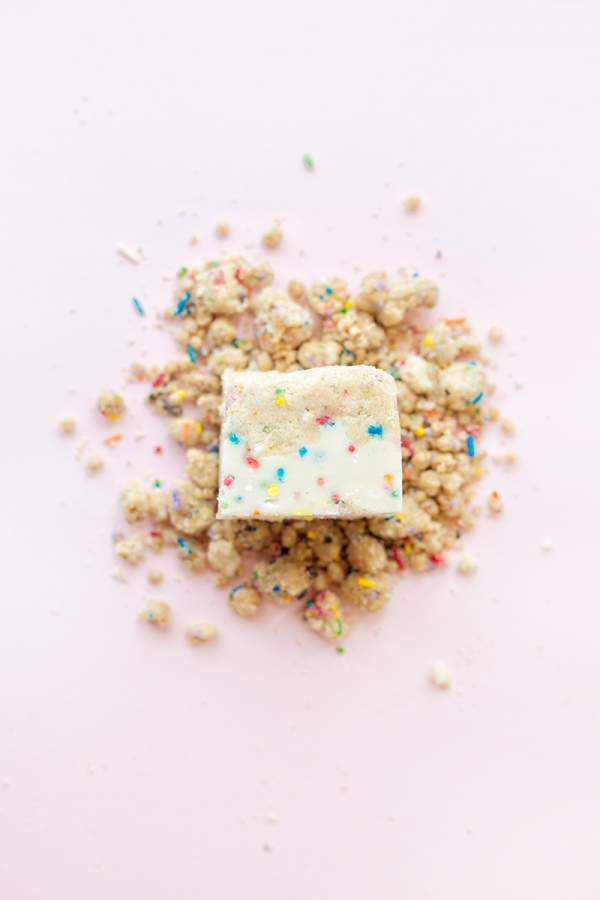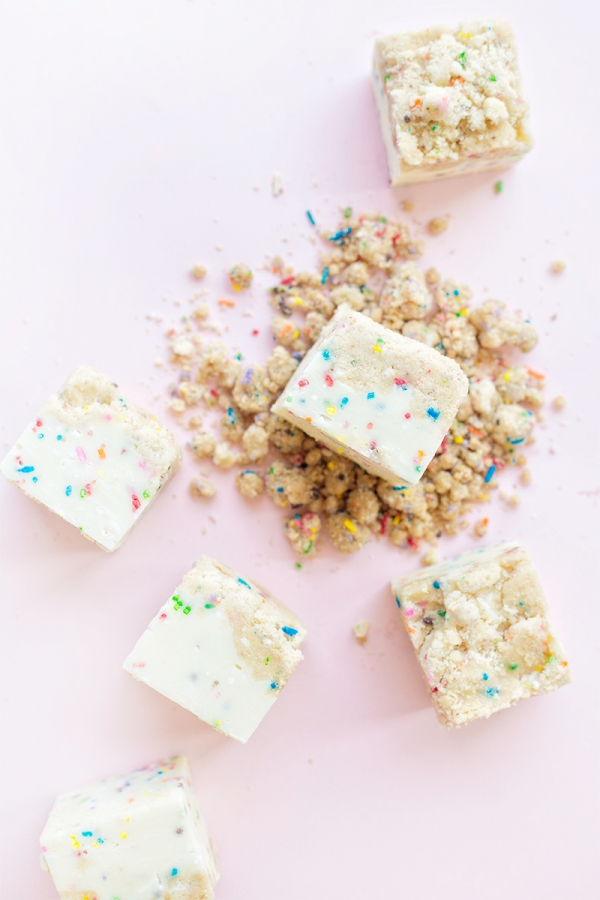 Photos by Jeff Mindell | Recipe by Theresa Rountree | Styling by Kelly Mindell
I mean, basically if you put those cake crumbles on ANYTHING, I'll eat it. But this fudge is just NEXT LEVEL! Take my word for it, or try it for yo' self!