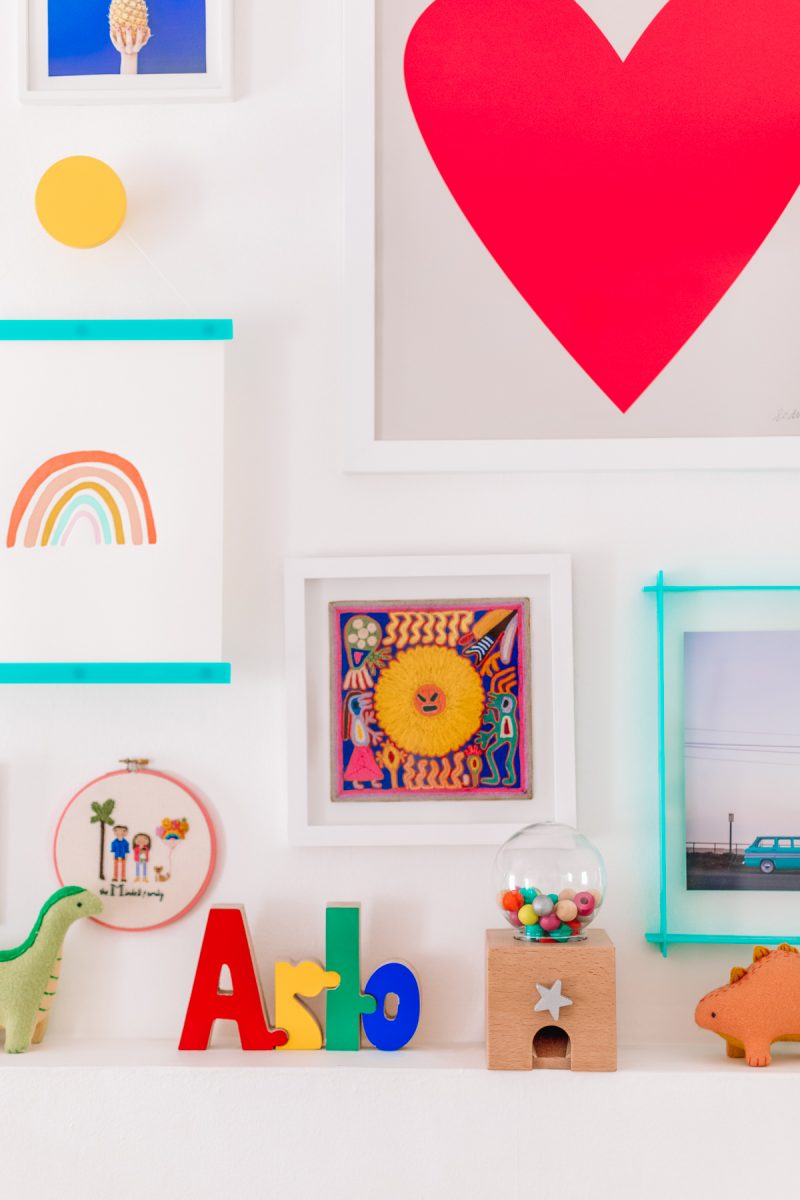 Time for my annual kids gift guide! This year it's focused on toddlers and preschool age kiddos because that's my wheelhouse at the moment, but I know some of these could work for older or younger little ones! Everything here is something we have and love, or something we've gifted or are planning to gift this holiday season!
Here we go!
Gift Ideas for Toddlers & Preschoolers
I added a little note to some of the ones below with more context or our experience with the product, so be sure to read 'em!


1.
Calico Critters School Bus
: Arlo's #1 played with item are his collection of figurines or "characters" and I *know* he'll love being able to load them all up on this school bus!!)
2. Mermaid Doll: Mermaids are a big deal around these parts, and I'm sure we're not alone! These dolls are so sweet, and would make beautiful room decor too.
3. Salad Play Food Set: Arlo is obsessed with soup, but that doesn't really work as play food, ha! Salad was the closest I could get!!)
4. Duplo/Train Connectors and Spiral Connectors: THESE ARE SO COOL!!! We haven't gotten ours yet but they allow you to turn Duplos into risers for your train sets so you can build them into swirly ramps or bridges, etc. I am the MOST excited about this gift this Christmas!
5. Book Subscription: We've had a book subscription before that we love, but I've been looking for one from a small business to support instead. This one looks awesome, as does this one!
6. Mushroom Basket: Gave this as a gift to my niece and it was a HUGE hit. I believe it will be back in stock soon, sign up for notifications!
7. Bingo Game/Gumball Machine: We have the regular gumboil machine version of this and Arlo looooves it. Now I want this Bingo version so we can play it as a game!!
8. Instax Camera: We let Arlo take one of these on our family walks and he has so much fun snapping pics and watching them develop!
9. Pretend Play Clothes: We are constantly doing pretend play and while my kiddo isn't into wearing costumes while doing so, I know SOO many kids who are. This brand makes the prettiest dress-up stuff!
10. Magnetic Tiles: Without a doubt, the most common response I get when I ask what 3-4 year olds are into is Magnatiles. There's a bunch of different brands, and we're planning to add to Arlo's collection this Christmas. He builds all sorts of things with it. They're pretty awesome!
11. And The People Stayed Home by Kitty O'Meara: Great and timely book for helping kiddos process as we continue to stay at home!
12. Carousel Memory Game: Memory/matching games are always a favorite!
13. Wooden Ice Cream Play Food: We've found that our plastic play food breaks so easily so I've been slowly collecting wood and felt play food (also a more eco-friendly), love this ice cream one!
14. Scented Play Dough Set: We LOVE this play dough! The sets make such great gifts.
15. Circus Fairy Door: We're obsessed with finding fairy doors on our walks, so I'm SUPER excited about this!!
16. Kitchen Helper Stool: This has been in several of my gift guides. It is the most used item in our home. It allows Arlo to help cook, play in the sink/wash hands, it is WONDERFUL and I love it. This one folds up which is extra awesome!
17. Disney Maps Book: Maps of all your favorite Disney lands!!
18. Ice Cream Truck Similar to the bus, love that you can open the top and put characters inside. If an ice cream truck isn't your jam, check out this taxi cab one!!
What are your kids into these days? Trains, vehicles, magnatiles and creative/imaginary play are pretty much our jam over here (as if that wasn't obvious by the above list, haha!)!!
Looking for stocking stuffers? Check this post here!