Been meaning to share this post for awhile!! Over on IG stories, I documented the process I used to make a custom birthday candle with a COOKIE CUTTER for Arlo's first birthday. A lot of you asked to see a full tutorial… and it has arrived! This was shockingly easy to do, and I was able to do it with pretty simple supplies. You could make yours in any shape you want so really, it can fit any party theme!! Here we go!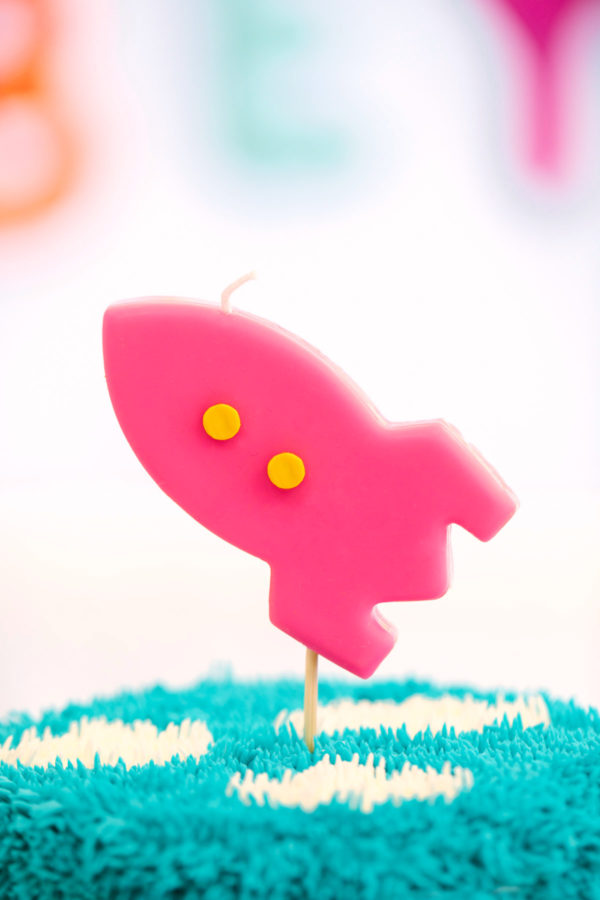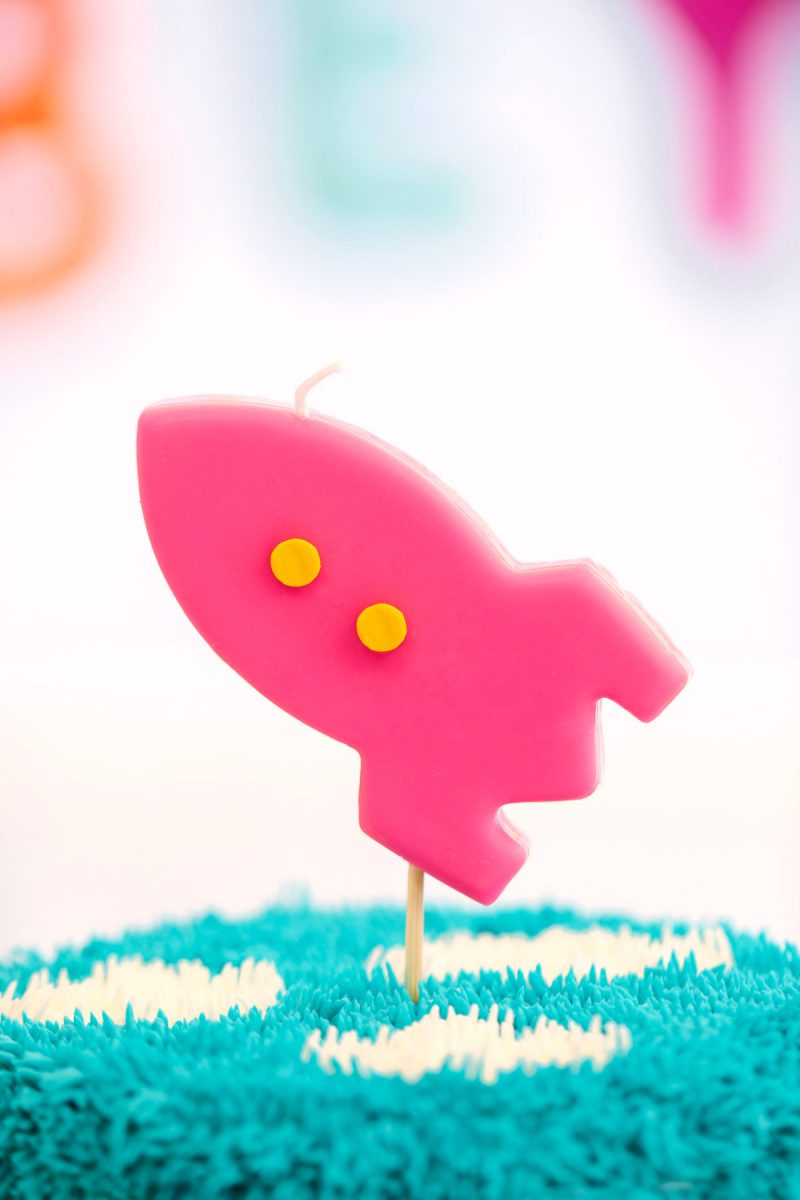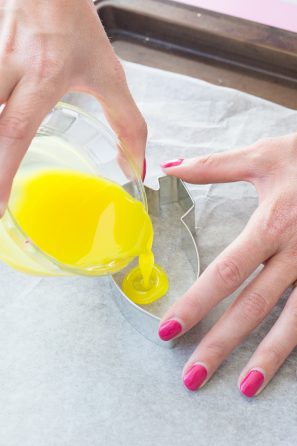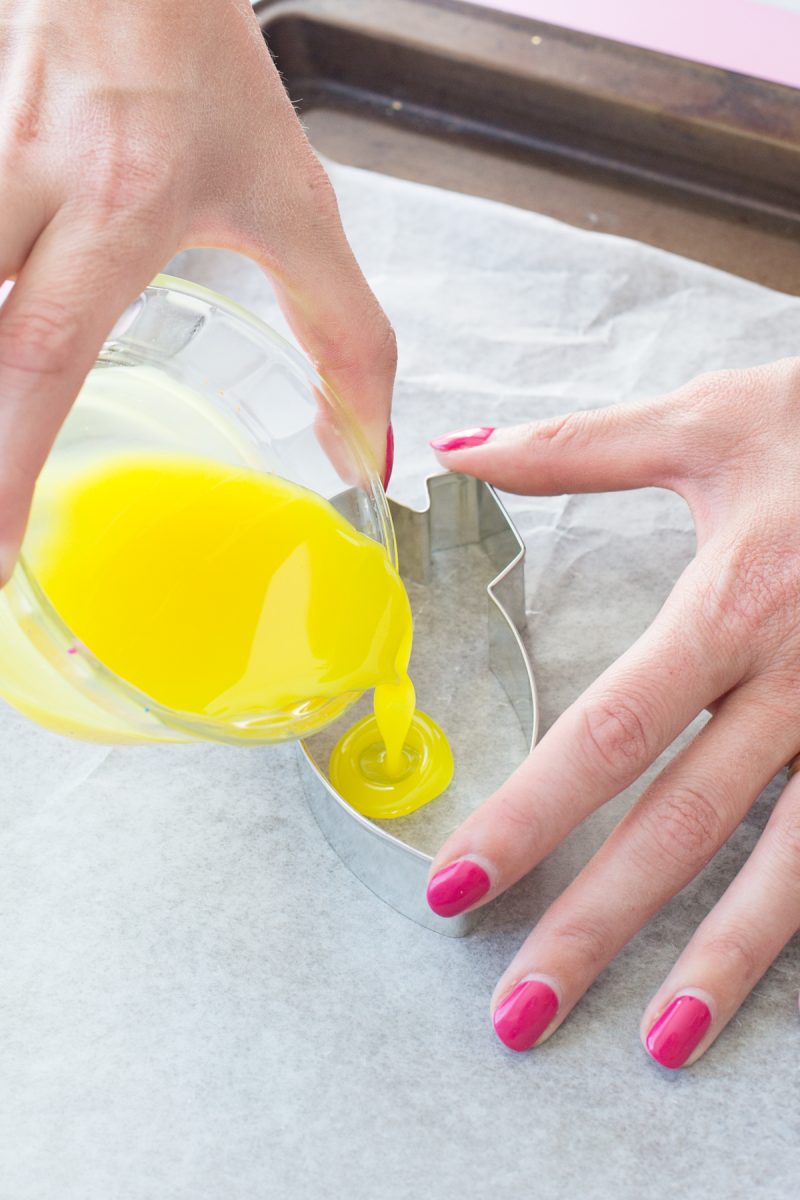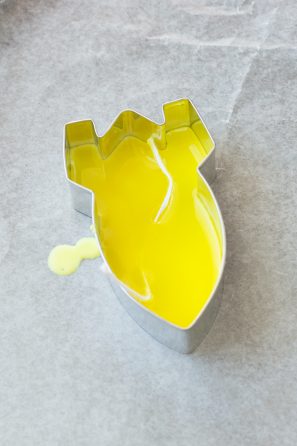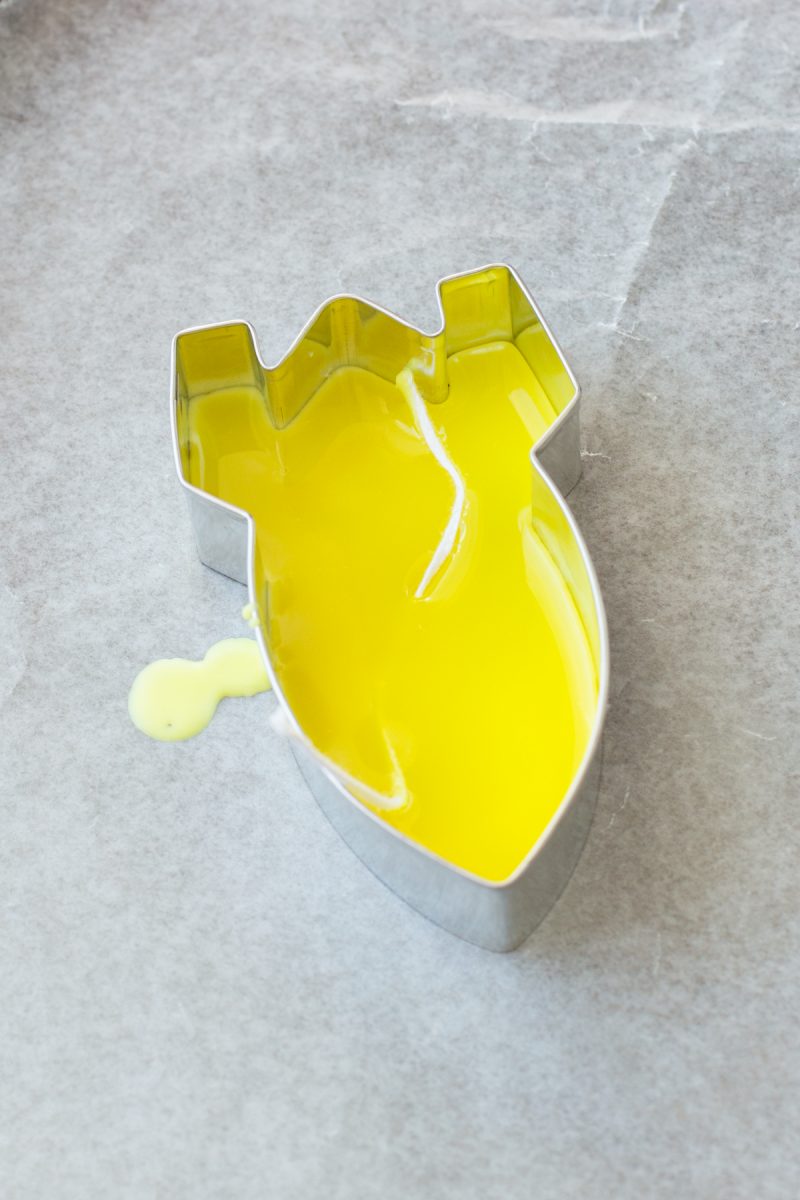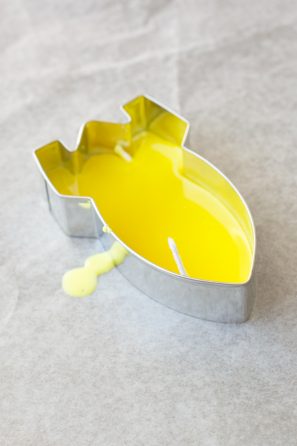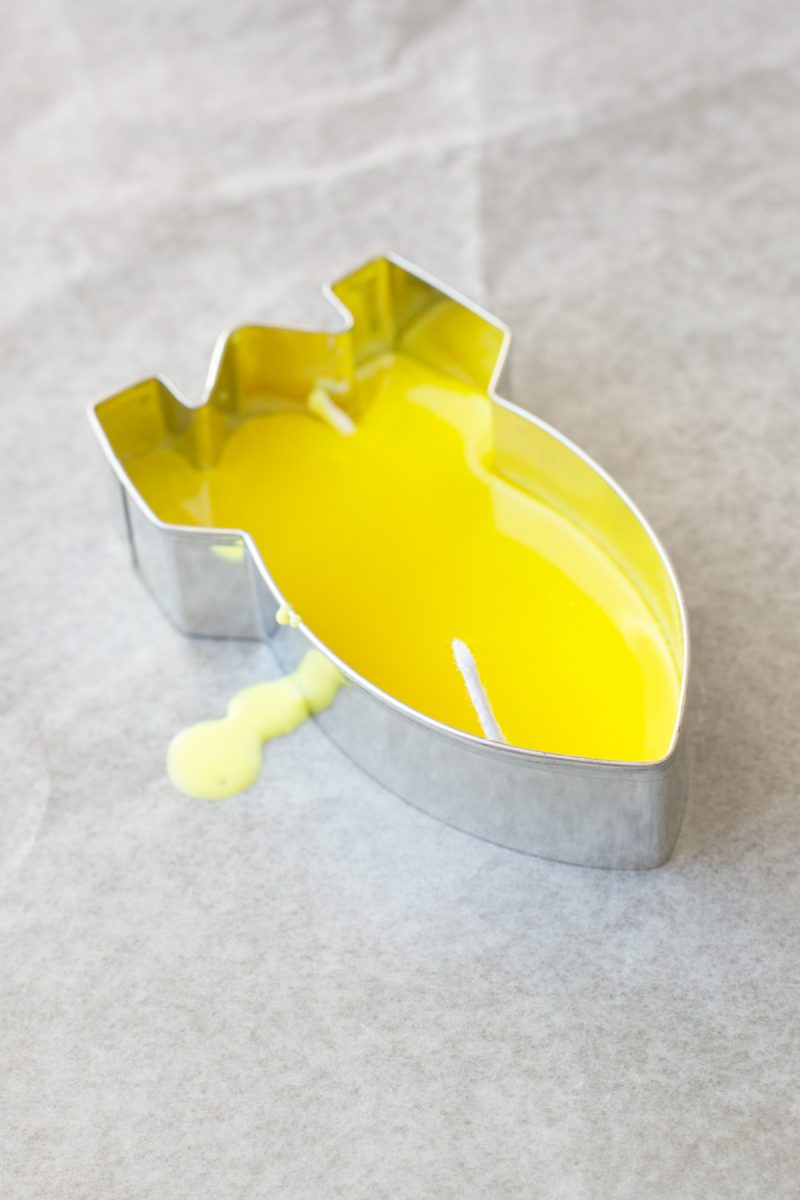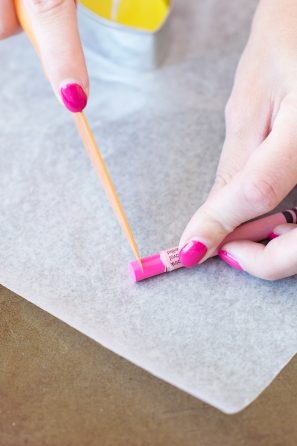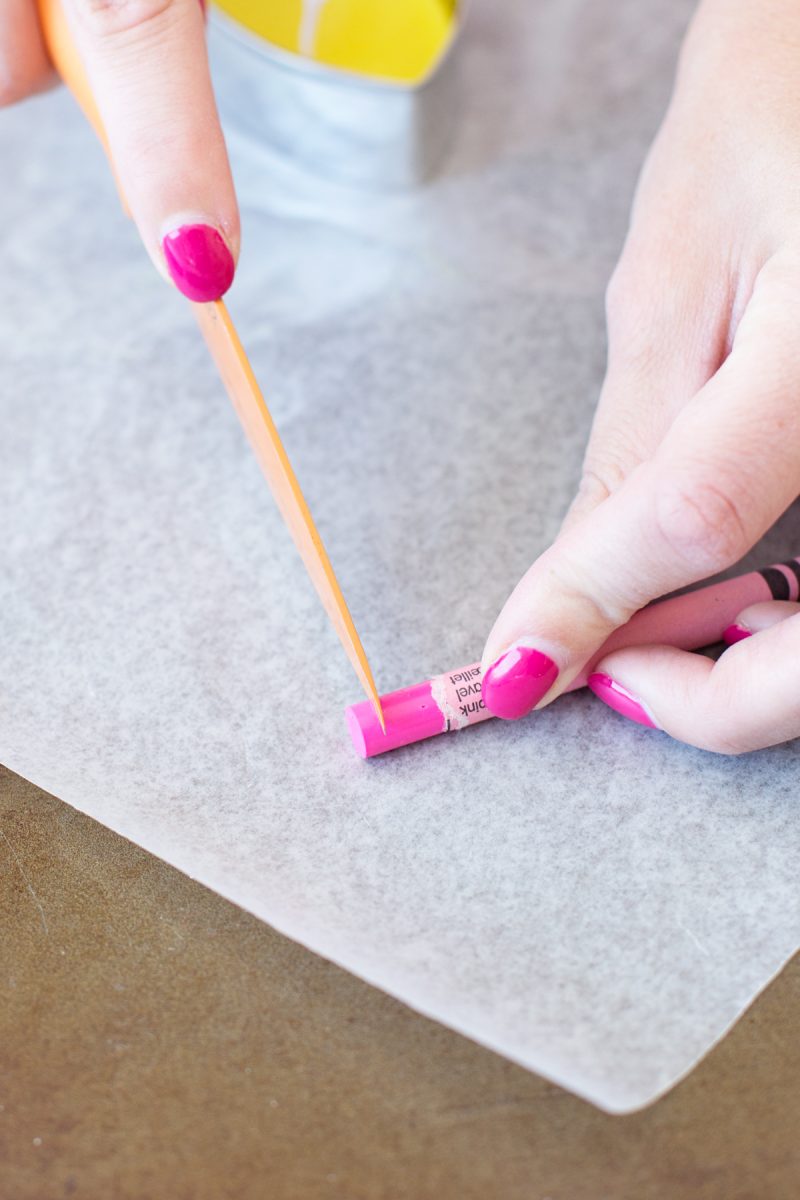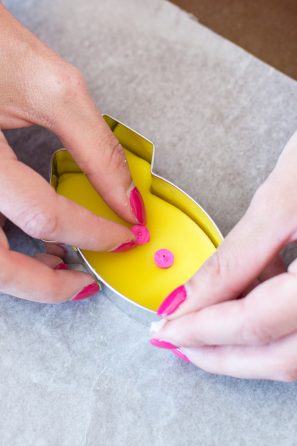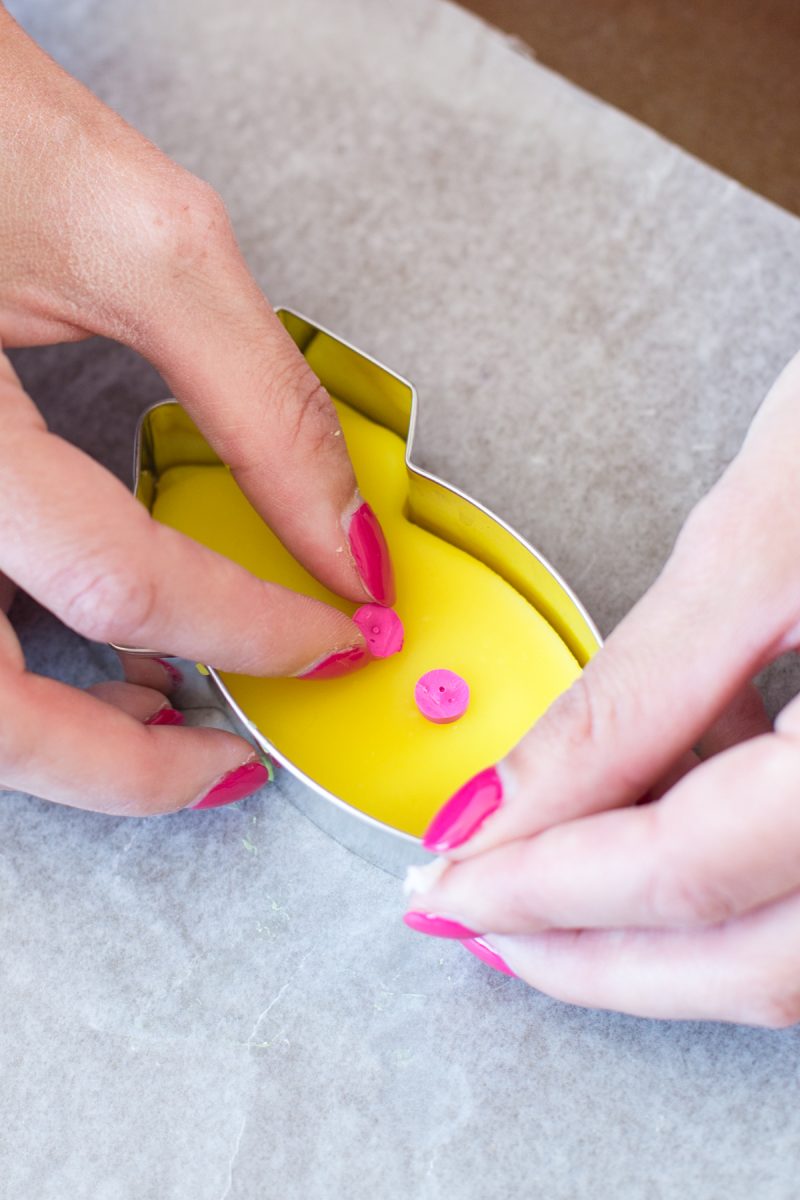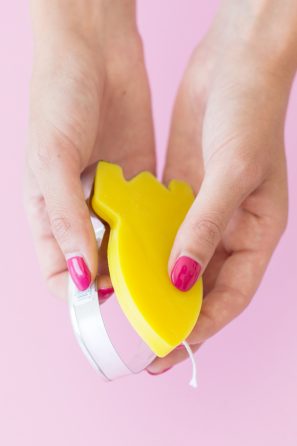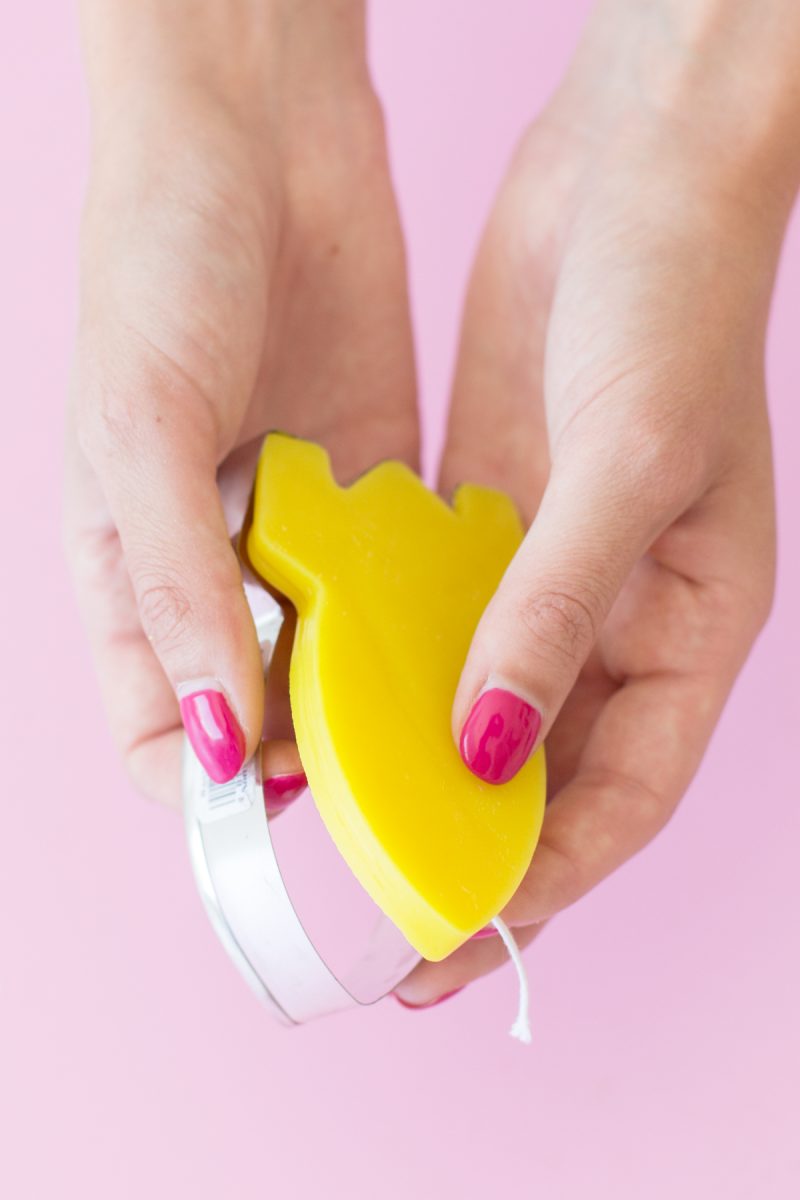 Custom Birthday Candle
Total Time: 30 minutes
Supplies
Wax pellets (we used ⅔ cup total)
Crayons in desired colors (appx. 1 crayon for every 2/3 cup wax pellets)
Cotton wick in desired length
Cookie cutter (here's the rocket ship I used!)
Sheet pan
Wax paper
Bamboo skewers (we used 10-inch)
Sharp knife (optional)
Directions
1. Peel the paper from a crayon and melt in a bowl with ⅔ cup wax according to package directions. Let cool slightly, for about 3-5 minutes.
2. On a sheet pan covered with wax paper, pour half of the wax into the cookie cutter. As you pour, hold down the edges of the cookie cutter to keep wax from seeping through.
3. Immediately place wick in wax. Let sit for two minutes—long enough to firm up but not long enough to harden entirely. While this is sitting, now is the time to make any adornments you want (like the dots on our rocket ship. Those were just made by cutting off the end of a crayon.)
4. Pour the rest of the wax in to fill cookie cutter.
6. Let it firm up until it is almost set and then add your adornments if applicable. This way the wax itself should hold them on.
7. Let candle harden entirely before removing from cookie cutter. Carefully insert bamboo skewer into the bottom of the candle by twisting it back an forth slowly.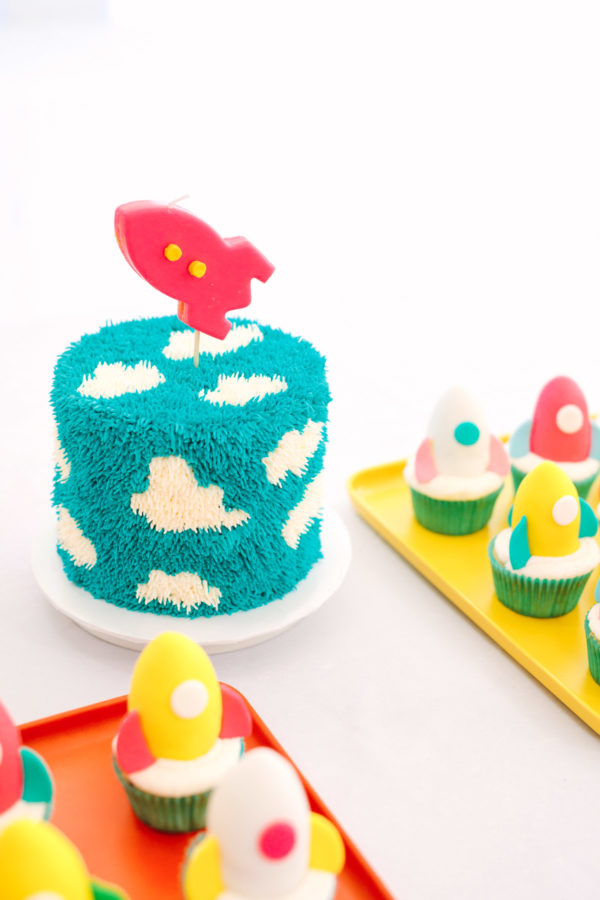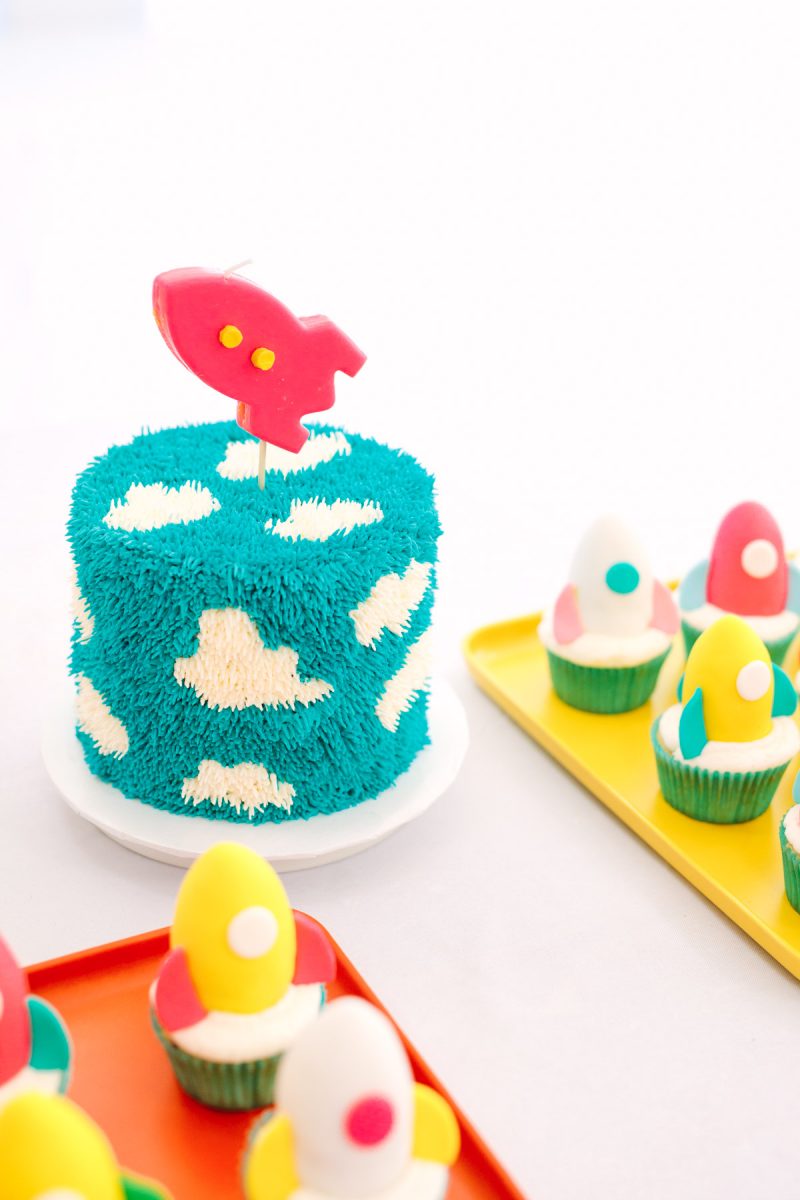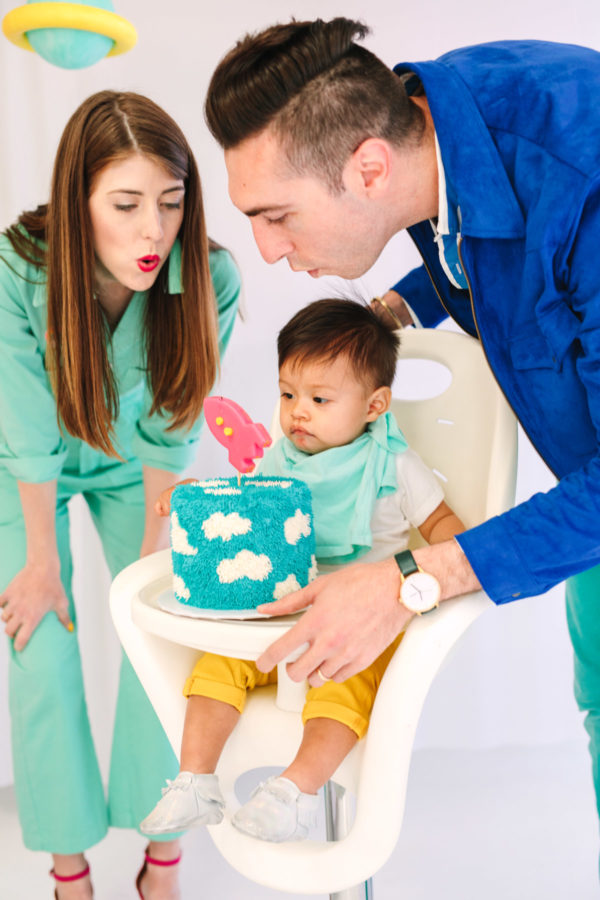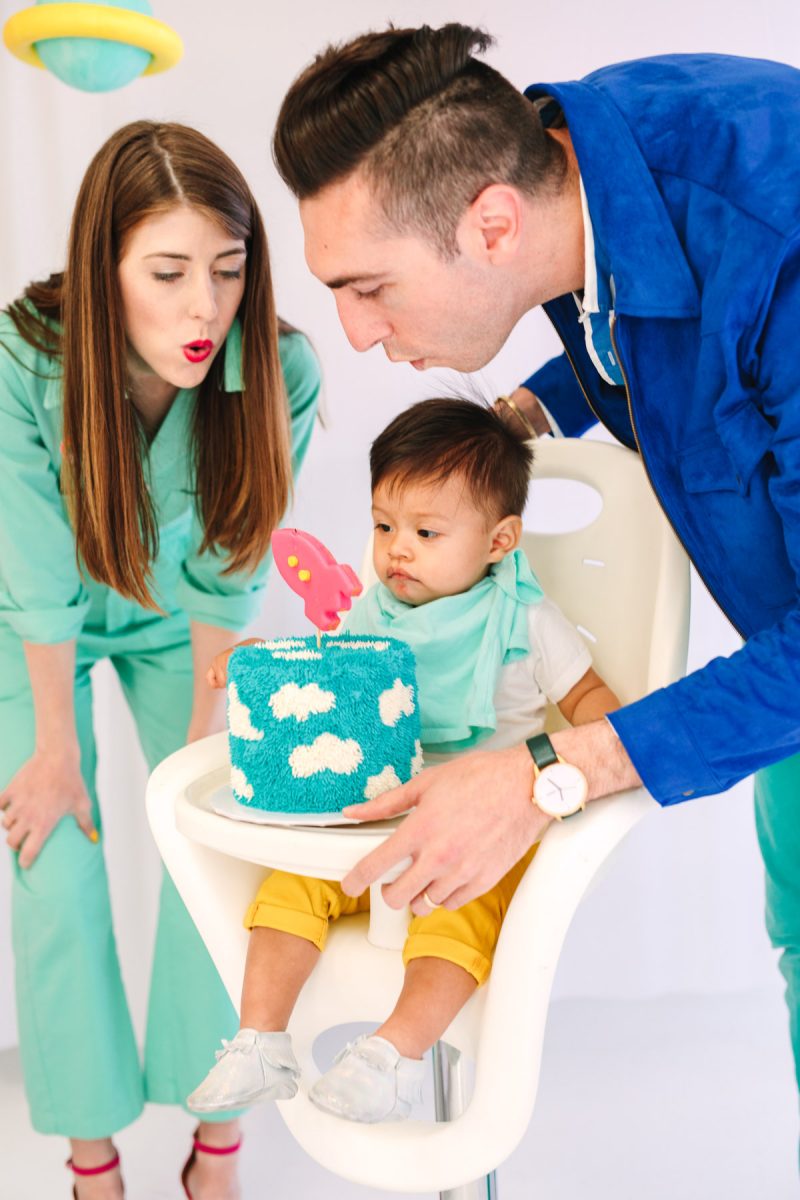 Party Photos by Mary Costa Photography | Cloud Cake by Alana Jones Mann
I still have his candle and will probably never get rid of it at this point! Are you shocked at how simple it is?? I TOLD YOU!
SaveSave
SaveSave
SaveSave
SaveSave
SaveSave