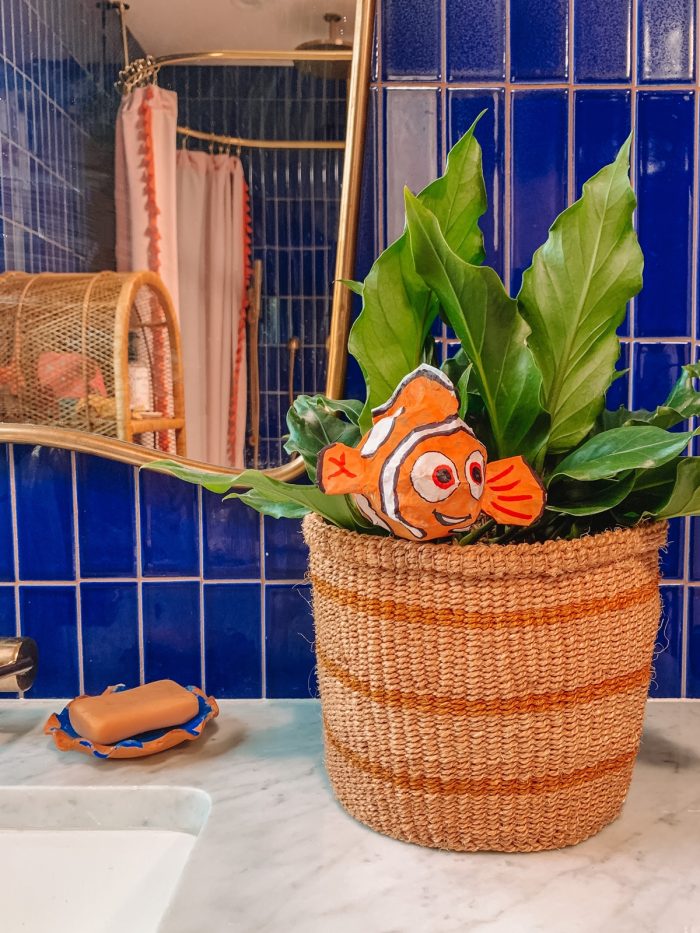 Paper mache is a classic craft that feels like a right of passage in childhood! Today we are making a paper mache fish for all those future ocean explorers and under the sea loving kids out there! This cute little fish craft is messy, but quite easy for kids of all ages to do with their adults and they get to be creative and paint it however they'd like!
Read on for the easy tutorial on how to make this paper mache fish with just a few household supplies.
Supplies Needed
Old newspaper and/or magazines
Masking tape
Flour
Water
Large bowl
Paint in desired colors
Paint brush
Paper Mache Fish Tutorial
You can scale this tutorial to make your fish any size you'd like! Before you get started, be sure to cover your work surface as paper mache can get quite messy, especially with little ones around!
We recommend covering your work surface with newspaper or a disposable table cloth and consider using a foil tray or cookie sheet underneath your project to catch any extra paste! Let's get started.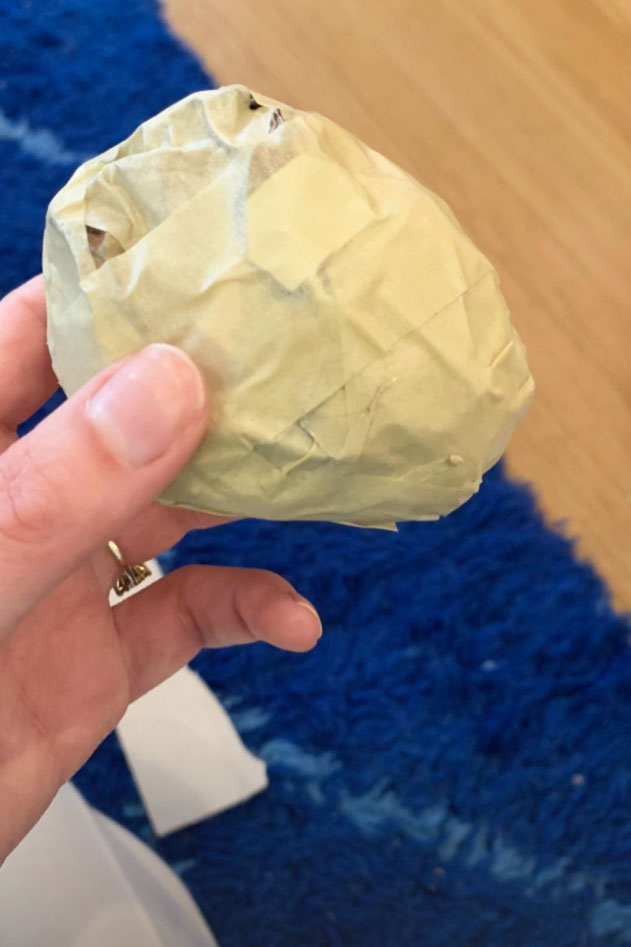 Make an egg shaped body by crumpling newspaper and covering it completely in masking tape.
Add fins and a tail made out of an old cereal box. Simply tape them on with more masking tape!
Rip up a bunch of magazine or newspaper pages into narrow strips and set aside.
Mix 2 parts water 1 part flour to make your paper maché paste.
Microwave at 30 second increments to thicken if needed/desired. Dip one of the strips you tore into the paste and wipe the excess off (back into the bowl).
Lay onto the fish shape you made. Repeat until it's completely covered.
Let dry completely (can take anywhere from 6-24 hours depending on the size and how thick your paper Maché layer was.)
Paint as desired to look like your favorite fish!
How To Paint Your Paper Mache Fish
We painted ours to look like everyone's favorite clown fish, Nemo from Finding Nemo, because we are big Disney fans. But you could change the size and shape of your paper mache fish to make all sorts of fish and under the sea creatures!
More Under the Sea Crafts
We have a whole round-up of under the sea crafts for you to make with your child, from fish to whales to shell themes, you're sure to find more crafts you love for any child who loves the water, or just The Little Mermaid!