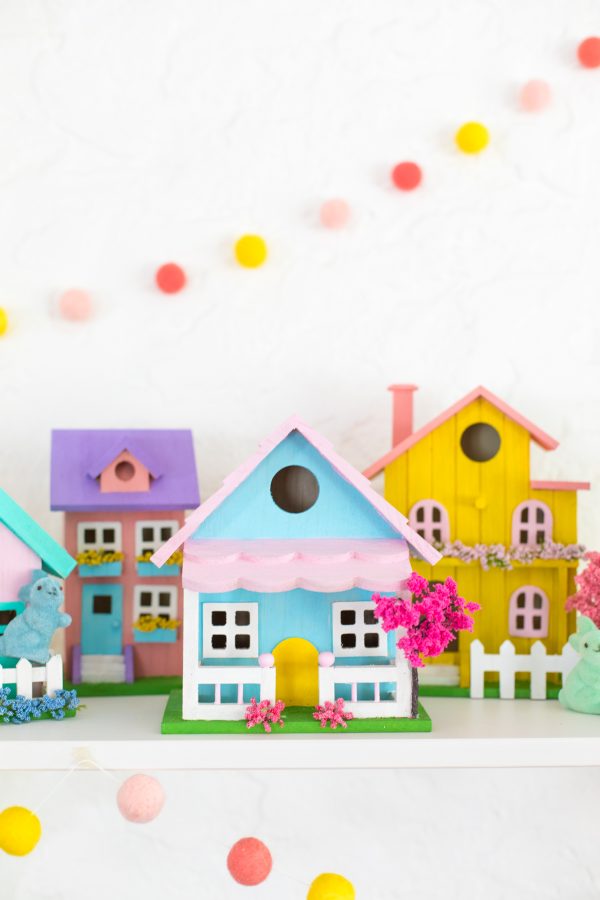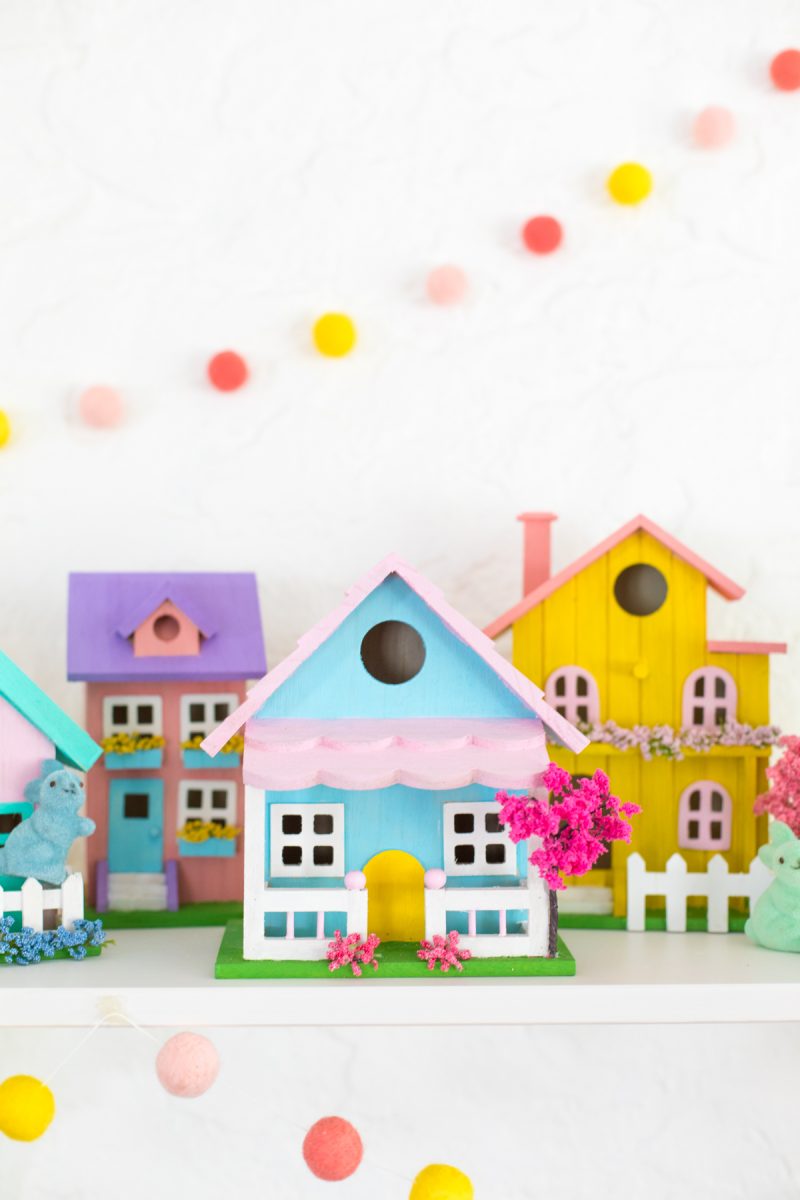 I recently created an Easter version of my DIY pastel Christmas village for a partnership I did with PEEPS Marshmallows! I loved it so much, I ended up putting it on our mantel for the season. (It's probably the only clean/pretty surface in our entire house right now, as a result. Haha!) Thought I'd share a bit more about how adapted the Christmas concept to make an Easter village, tiny flower boxes and pastel colored trees included!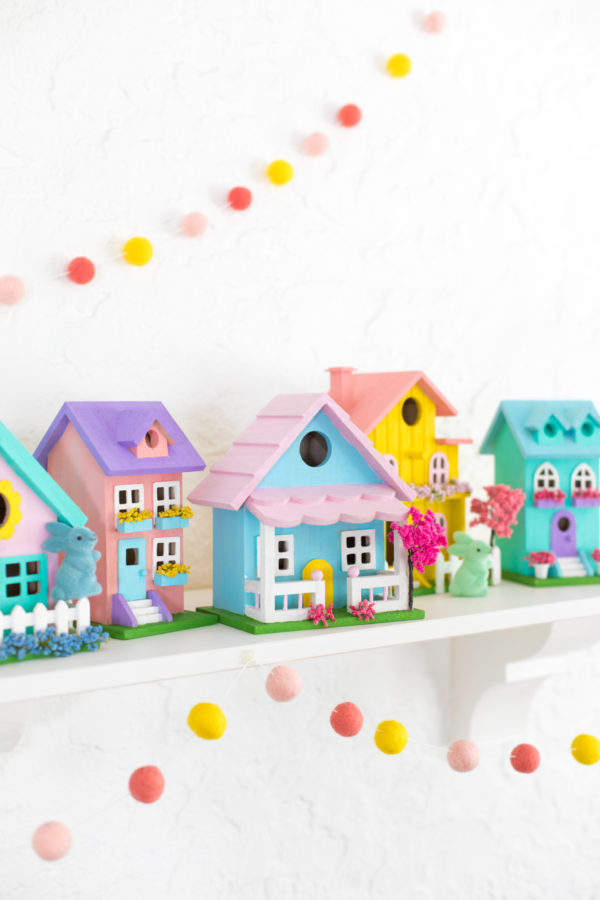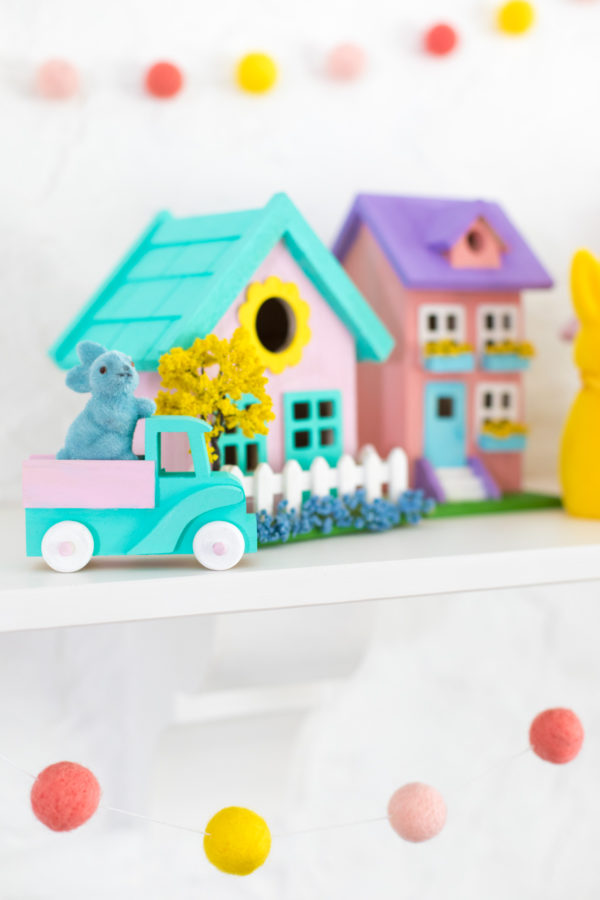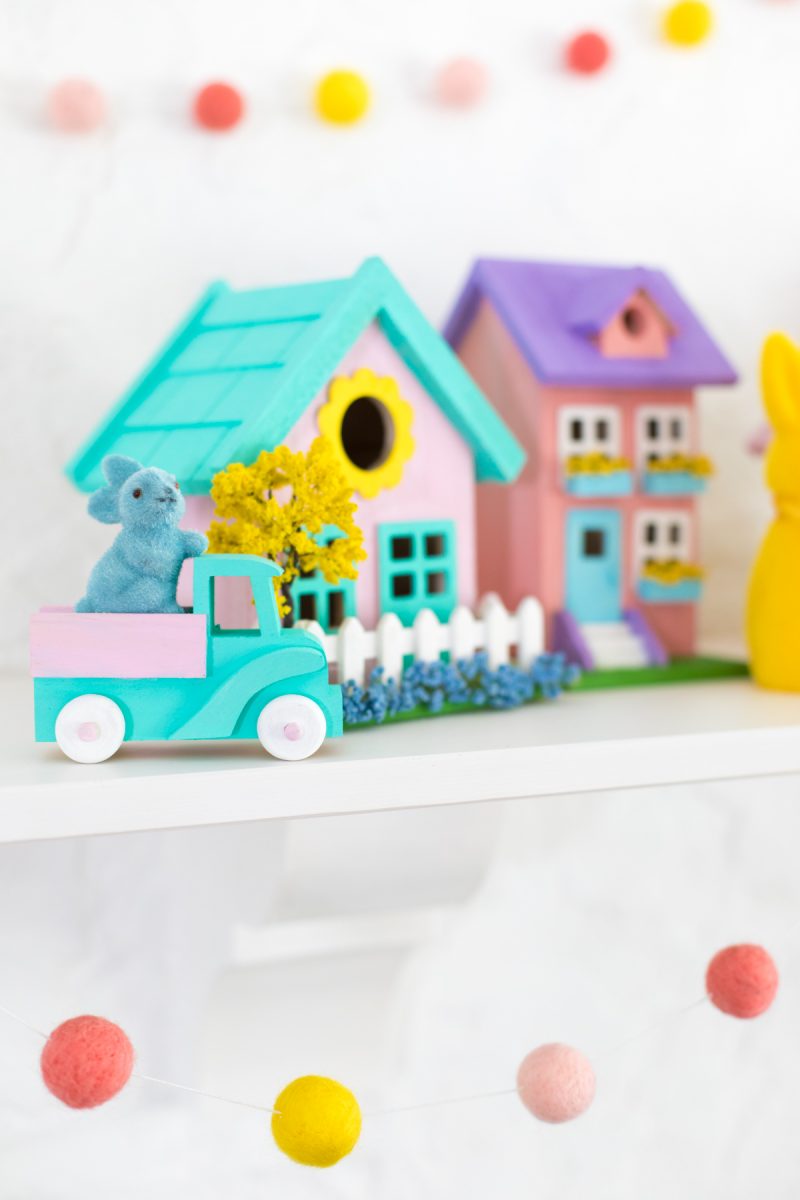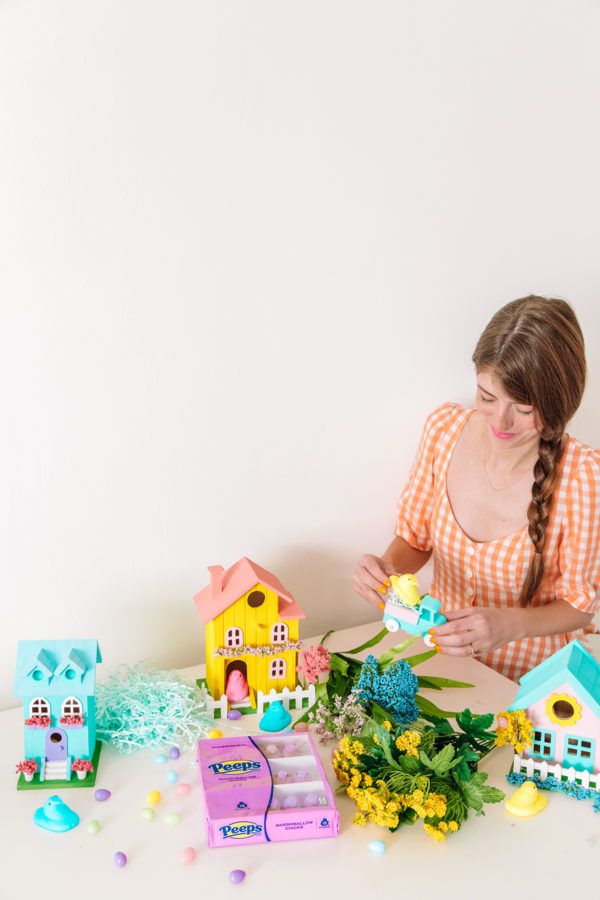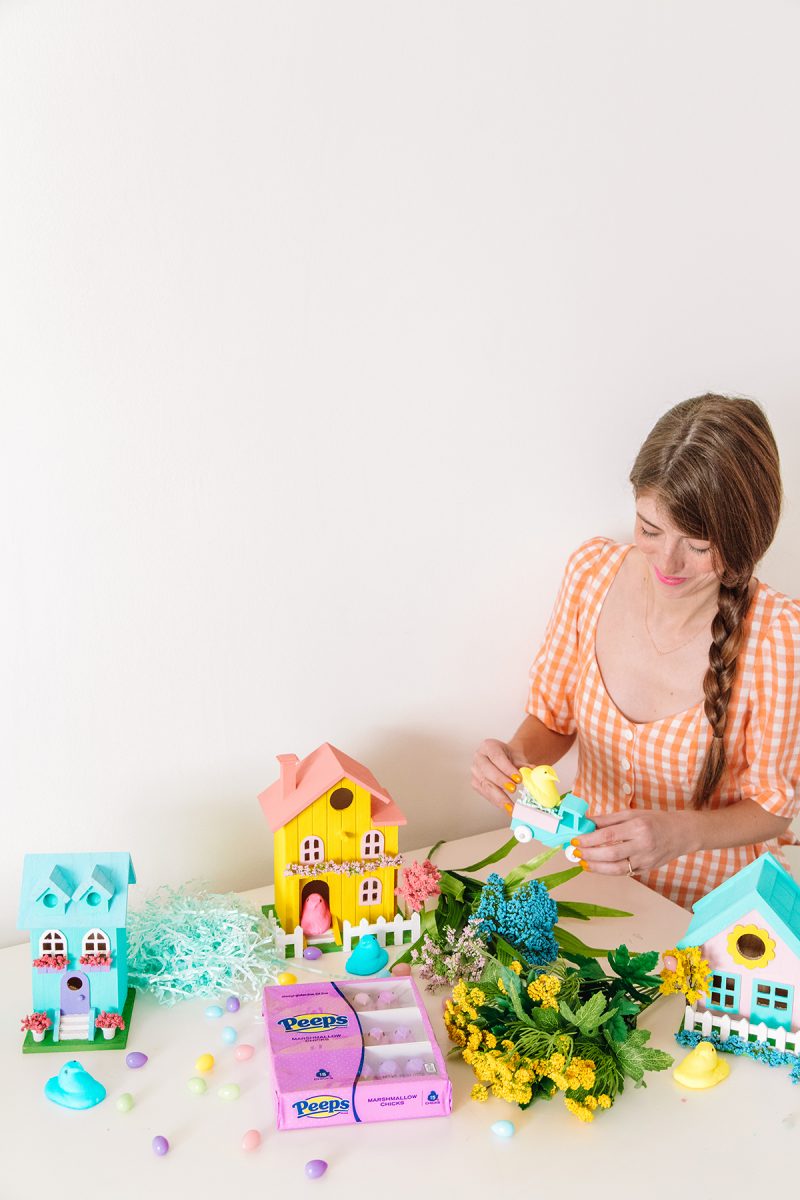 DIY Easter Village
Total Time:
Supplies
-Unpainted Birdhouses (You can find these at your local craft store or online here!)
-Paint + Paintbrushes
-Tiny Faux Flowers (Look for ones that have super tiny "blooms" since the scale of the houses is so small!)
Faux Dollhouse Trees
-Wooden Cubes (To make flower boxes, size 1/4" or 1/2"!) and Mini Wooden Flower Pots (I found both at the craft store!)
-Hot Glue Gun (A mini one makes this even easier!)
-Scissors or Wire Cutter (Depending on what type of faux flowers you get, you may need a wire cutter to cut them apart!)
Unfinished Wood Truck (optional)
Directions
1. Paint the bird houses your desired color(s) I also painted the base of each of the houses green so it looked like grass! Don't forget to paint the truck too, if you're making one! Let dry.
2. Glue a few wooden cubes together to form a flower box, just slightly wider than the windows on your house(s). Paint the boxes the desired colors and let dry.
3. Glue the boxes to the house, right under the windows. Then snip off a few clusters of flowers from your faux flower bunch. Hot glue on top of the box and let dry.
4. For flower pots, paint the pot and let dry. Then snip off a few clusters of flowers from the bunch and hot glue inside the flower pot. Hot glue the pot to the "grass" of your house. You can also add flowers on the ground along a fence or along a roof line. Just keep gluing! =)
5. Hot glue the trees along the edge of the fence, if your house has one, or to the side of the house itself.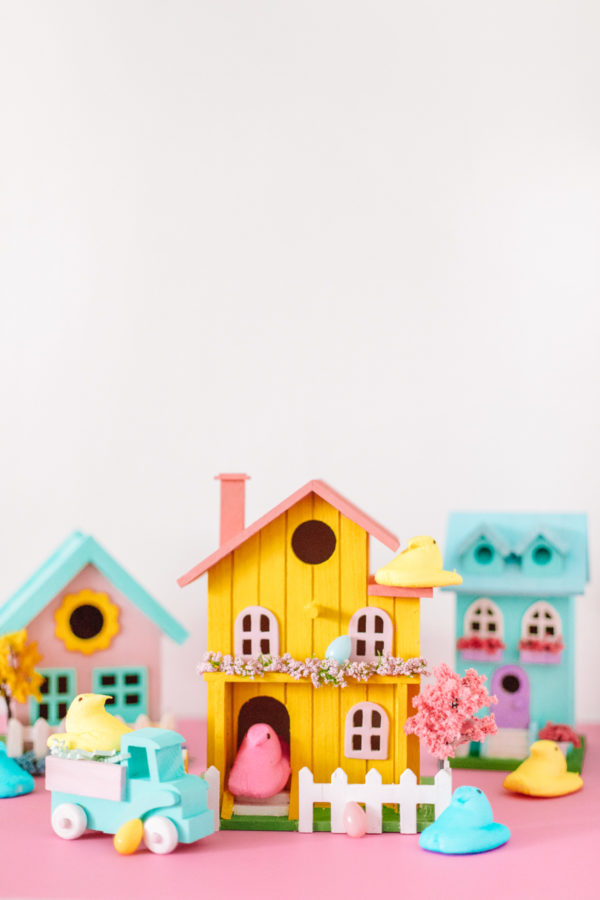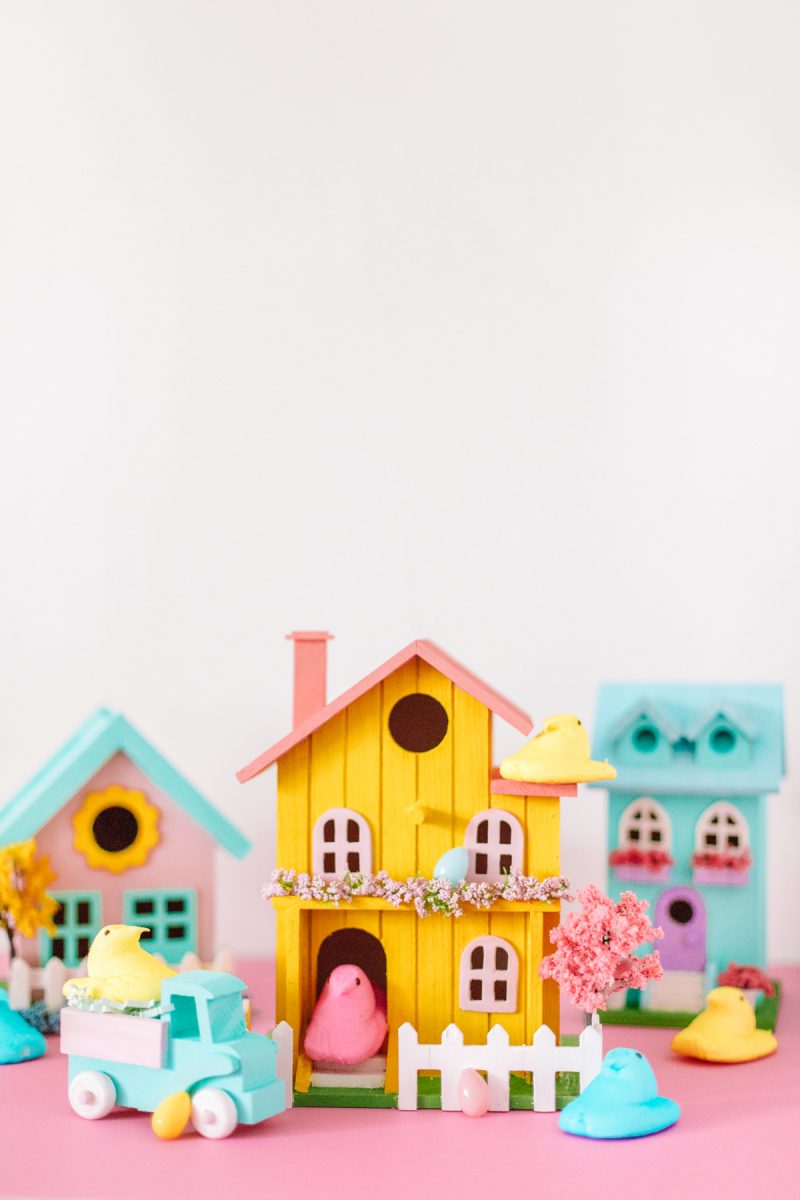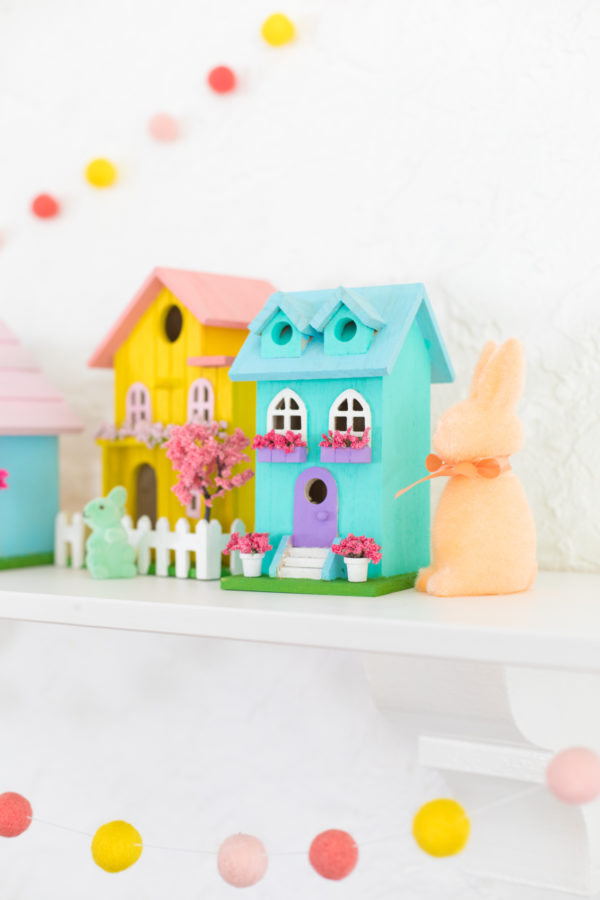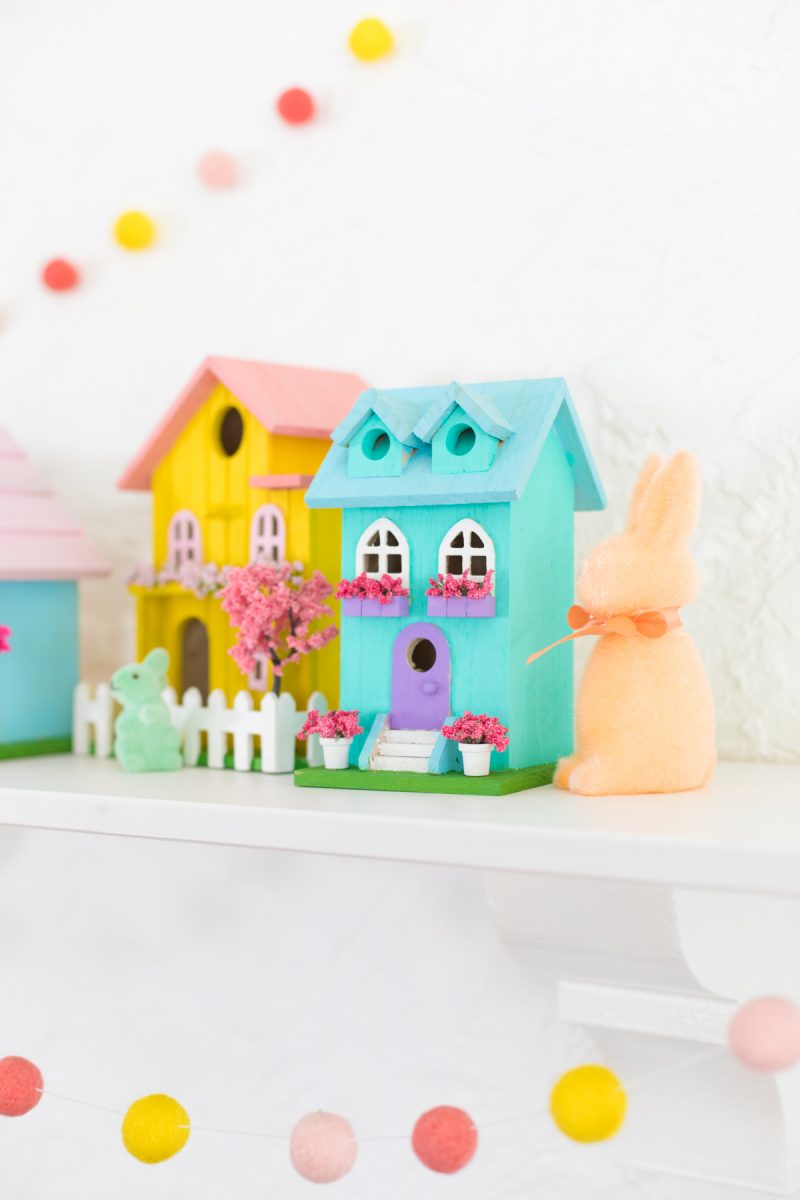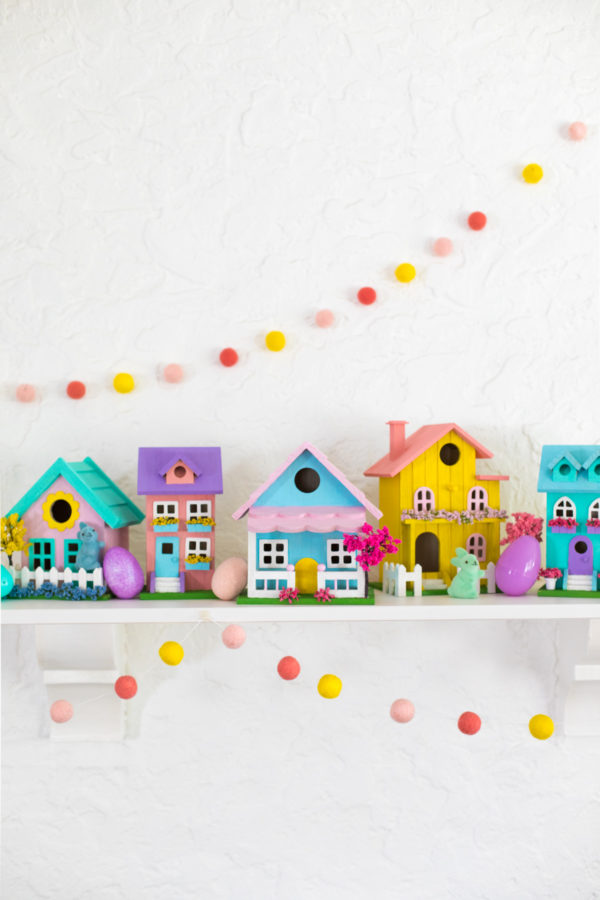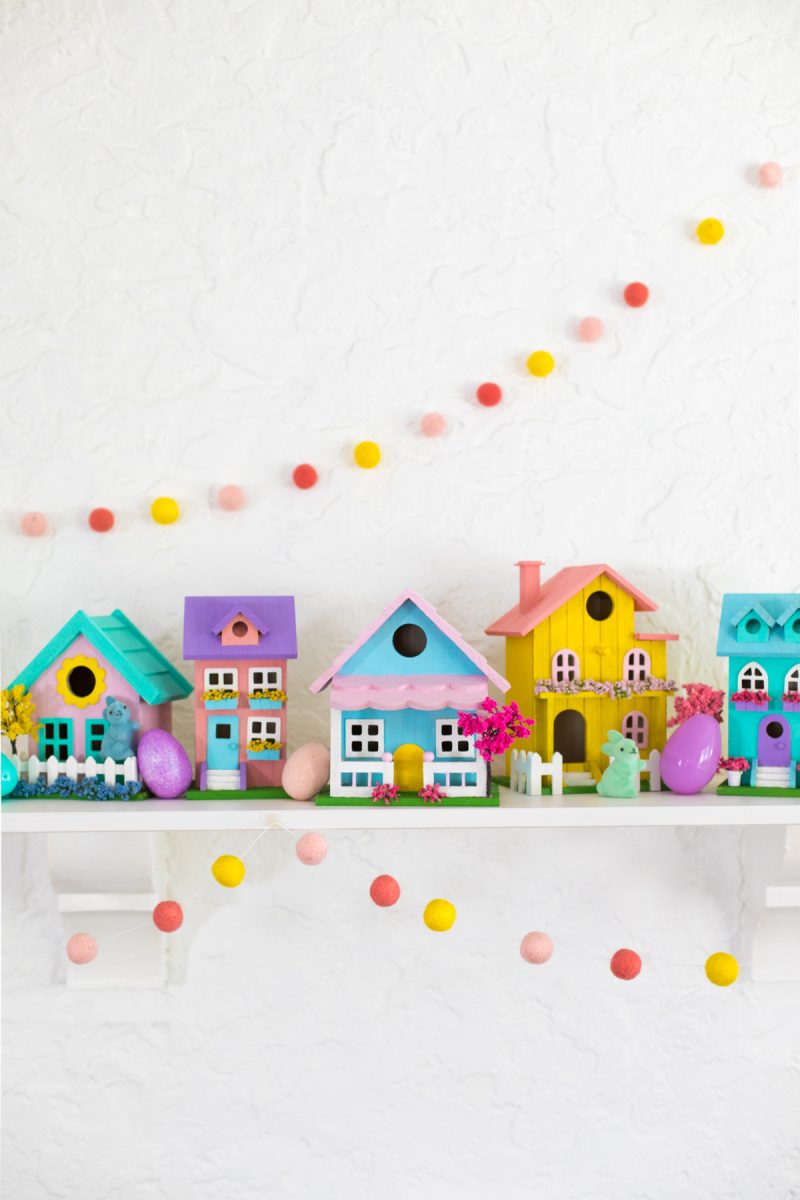 Photos by Jeff Mindell
If you're looking for a fun Easter project to do with your family, give this one a try! You can find all the supplies locally at the craft store so it's great for a last minute craft day or party!