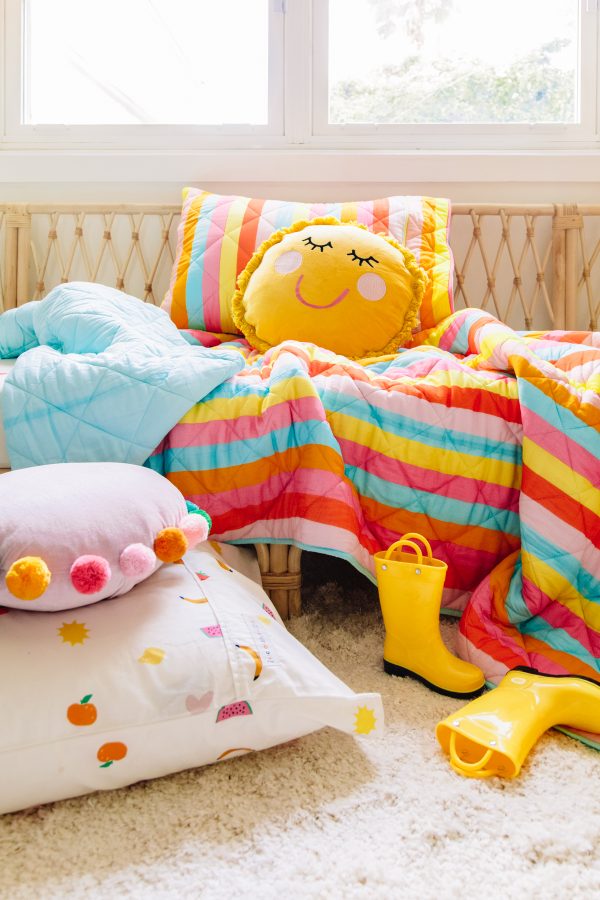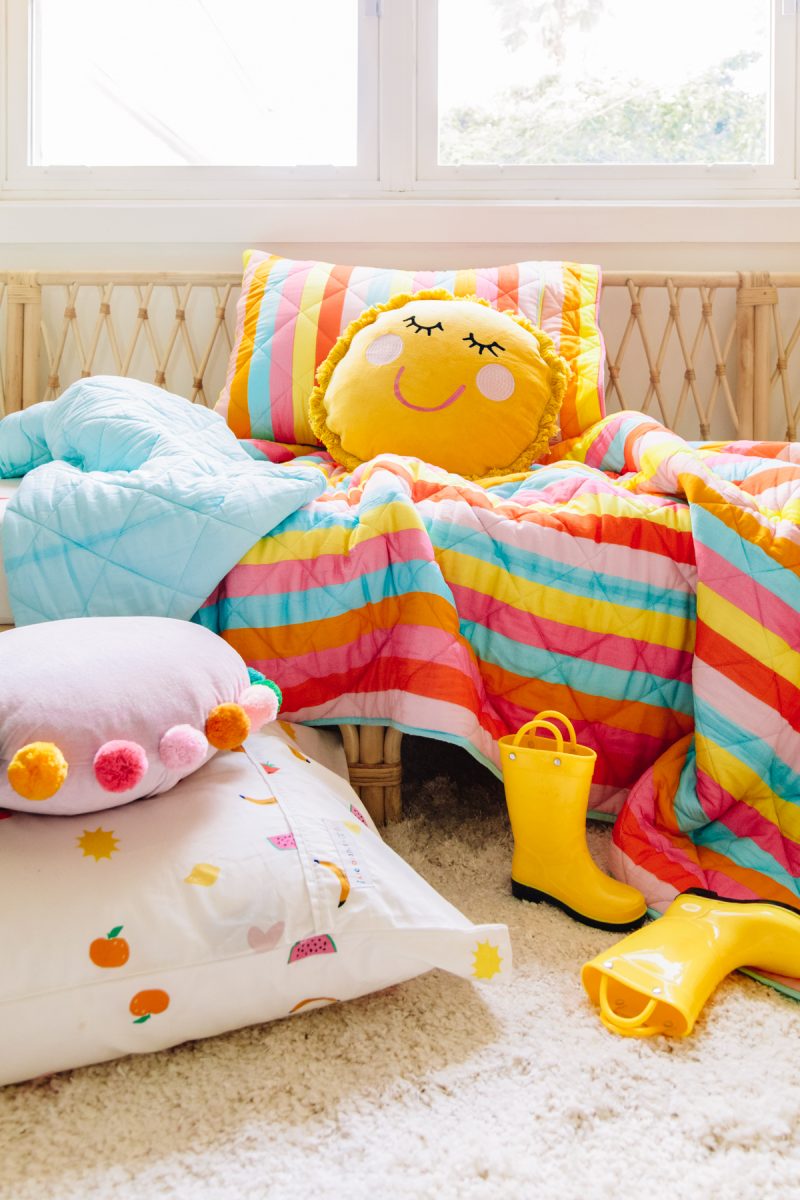 I couldn't be more excited to share that we just launched a kids and baby BEDDING COLLECTION with my favorite bedding brand, Kip & Co!!!!!!!!!!!!!!!!!!! It's live on their site… RIGHT NOW! But in case you haven't seen me gushing about it over on Instagram, I wanted to give you the full scoop here too! =)
Over the last few years I've honestly felt a little lost. I've talked a lot about how becoming a mama changed my creativity drastically, that my brain no longer pumped out DIY project ideas on a daily basis like it used to… among other things. And ever since, I've been trying to figure out what my "purpose" is with this business and platform I've built. One of the things I've started to really zero in on is my passion for adding color and happiness into your every day life. Your environment, your wardrobe, it makes a much bigger impact on you than you think and that's especially true for children. They're like little sponges, absorbing every minute, every texture, every color so innocently!
I've been so lucky to get to witness life through Arlo's eyes now and really see how much the light, bright and happy environment we've created for him has impacted his tiny personality. He's been such a ray of sunshine in our lives, and I feel so lucky to get to bring a little bit of that same happiness into his through his surroundings.
And THAT was why I wanted to create a collection like this. A chance meeting with the gals behind Kip & Co before they jetted back to Australia, evolved into this collaboration where I got to create my dream products for my children… and for all of YOU TOO!!!!!!!!!!! From quilts and sheets to pillows and swaddles, I really can't wait to see these sunshine-filled, rainbow hued, tutti fruity patterns in your homes and how it hopefully helps bring a bright spot to your any and every day.
So now that I've officially gushed and rambled here, take a look at the limited edition collection right here! It is my pride and joy!!!!!!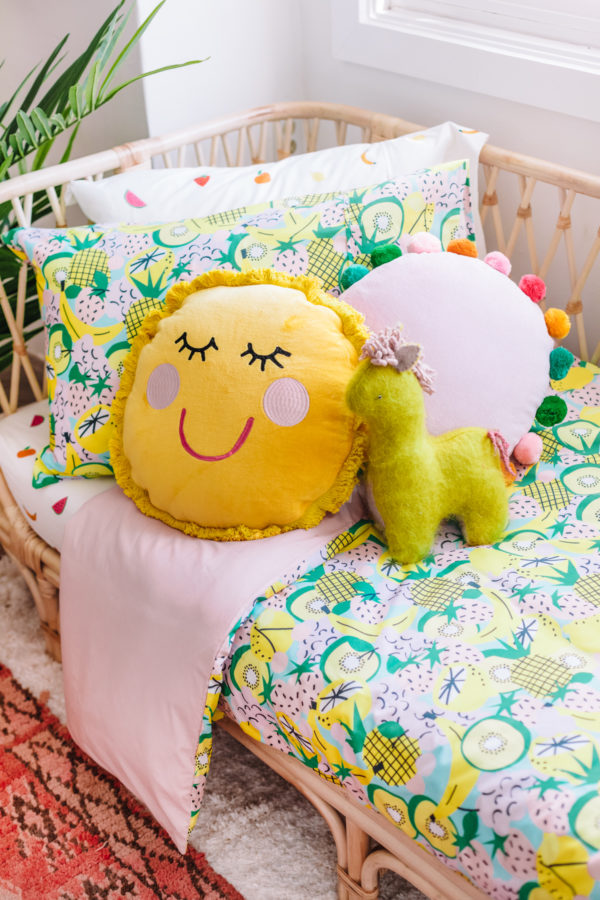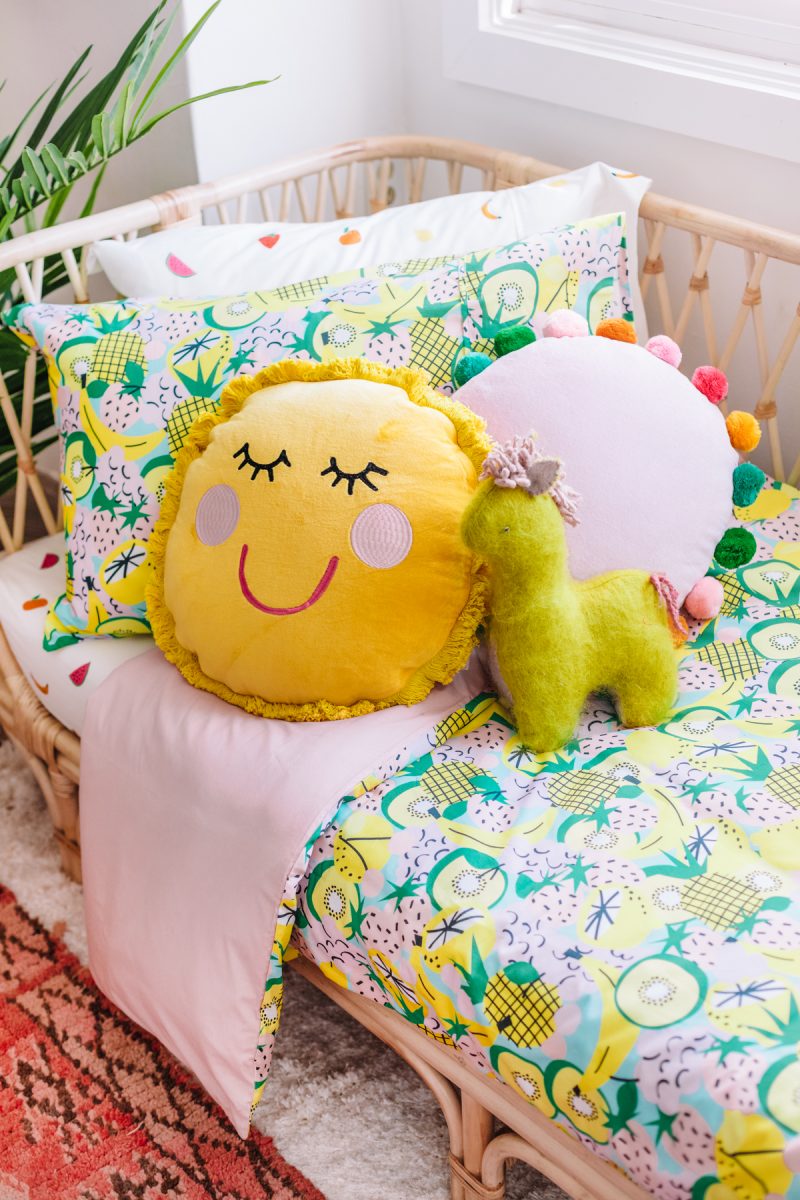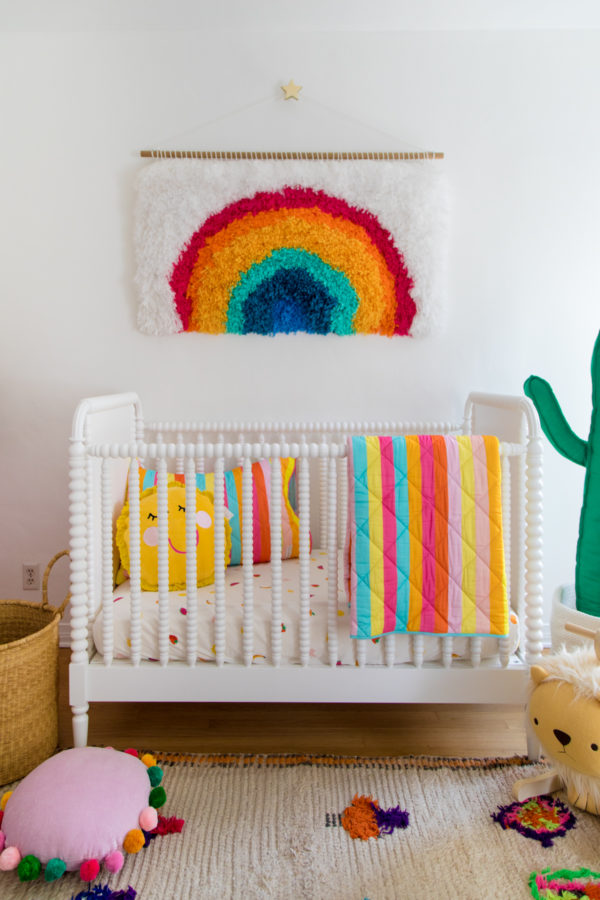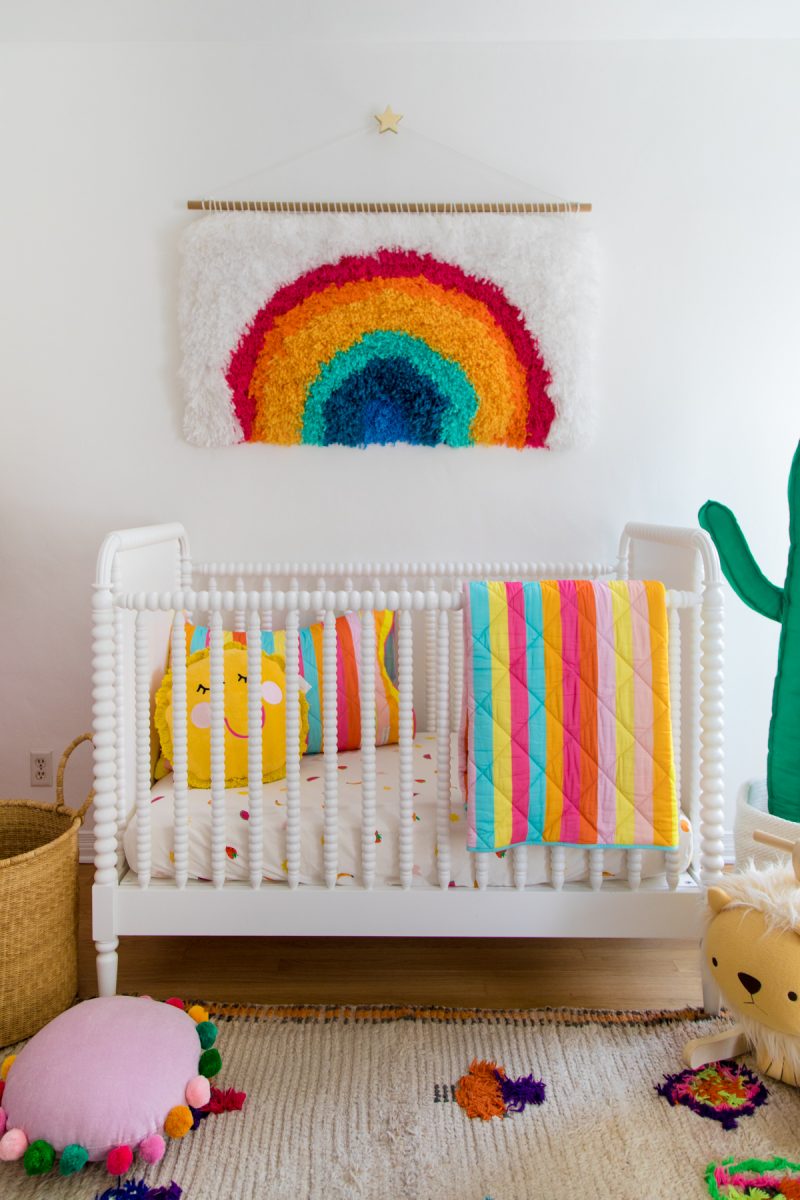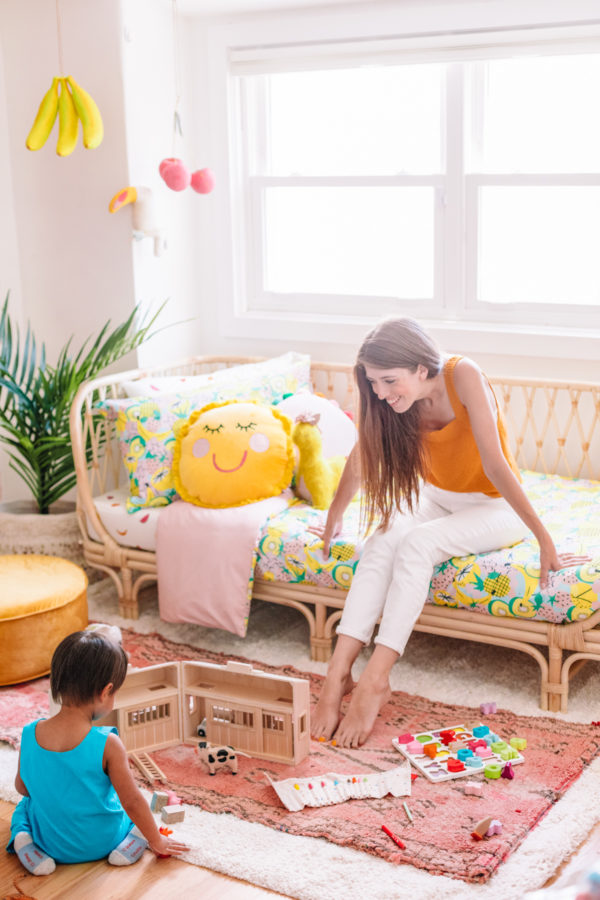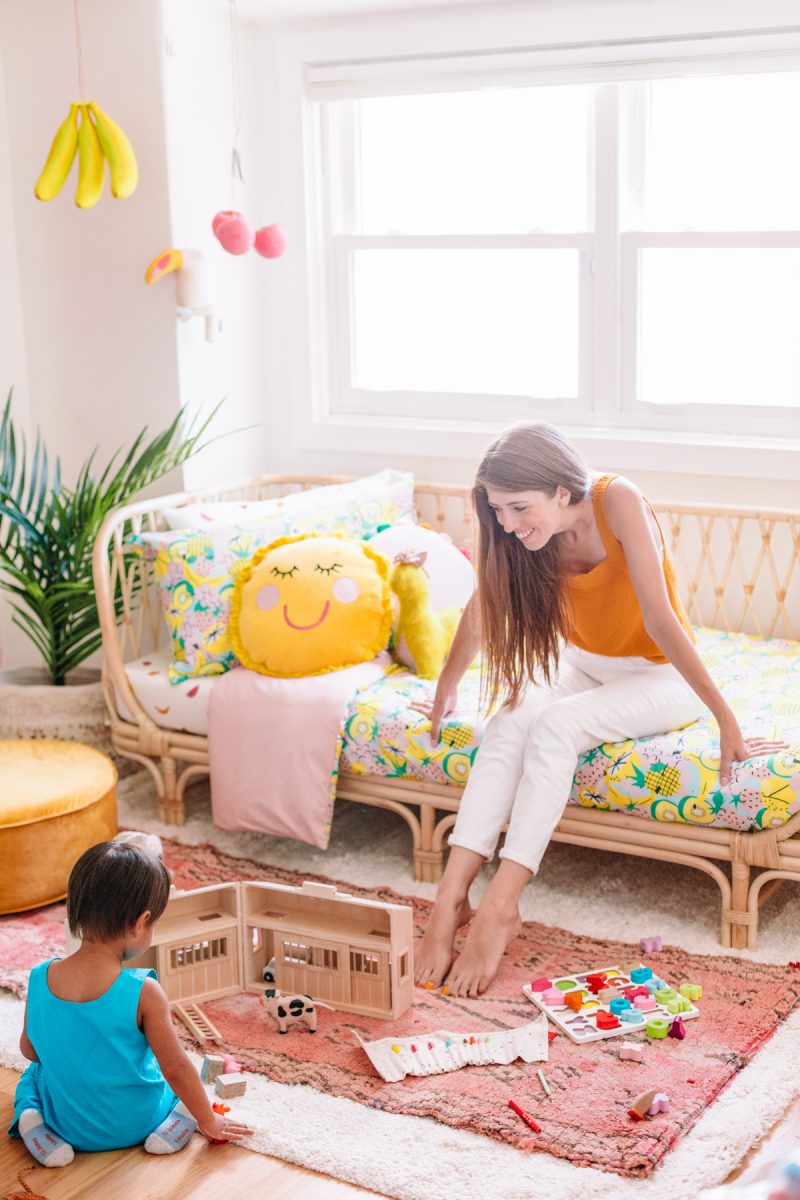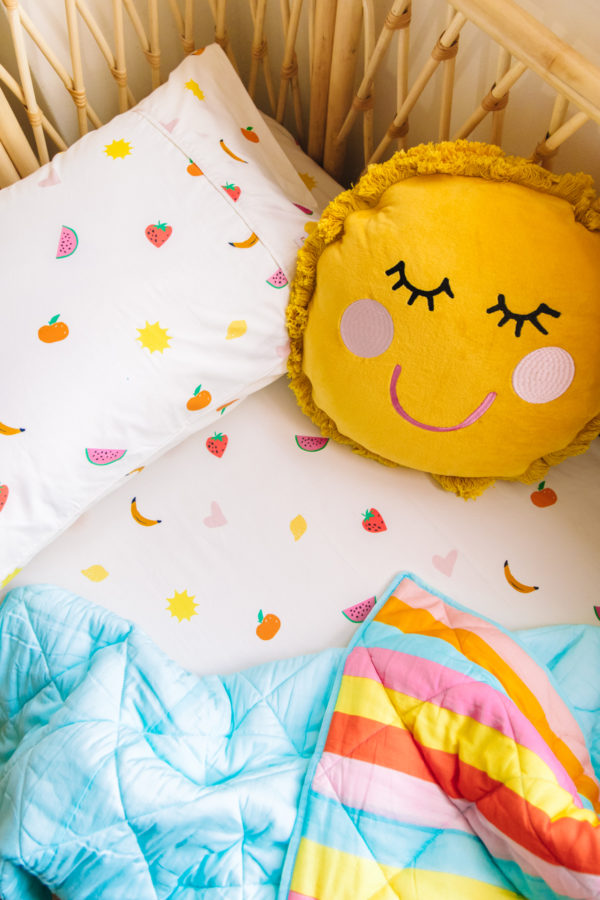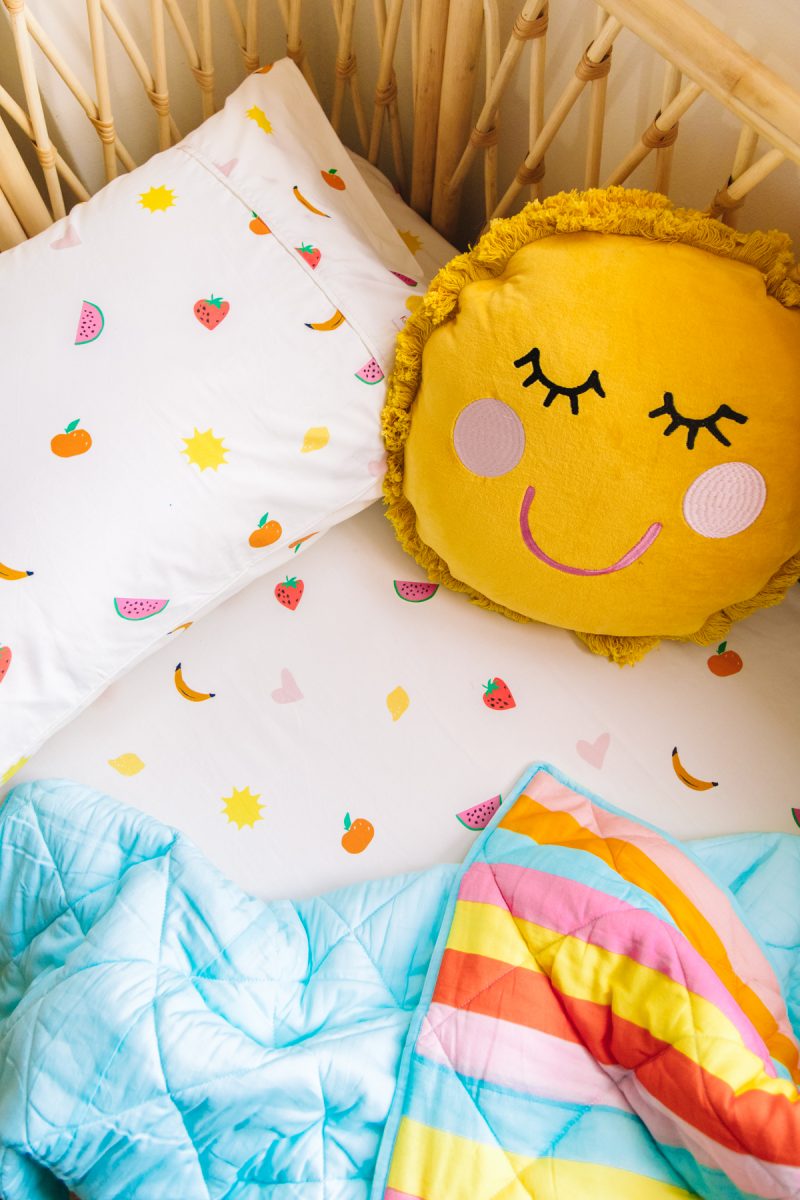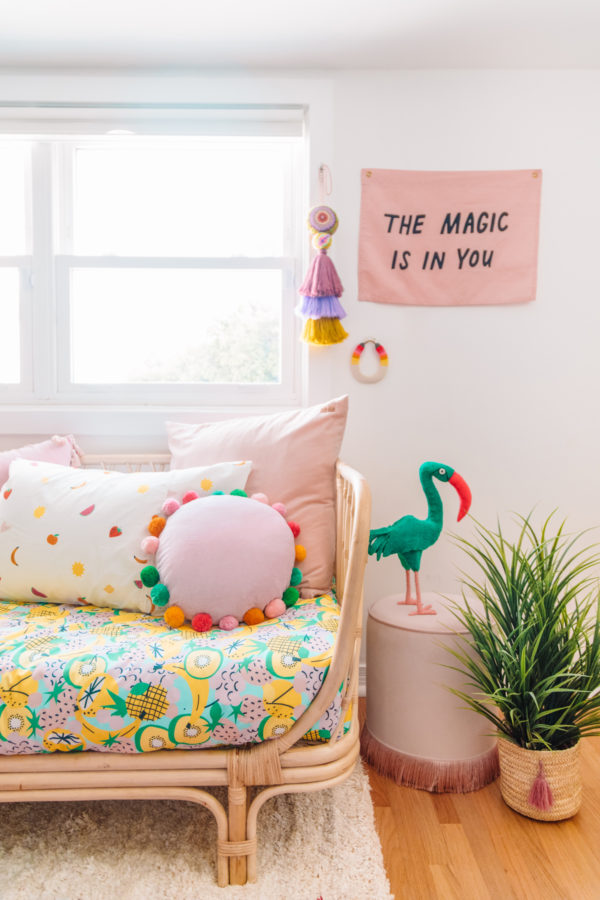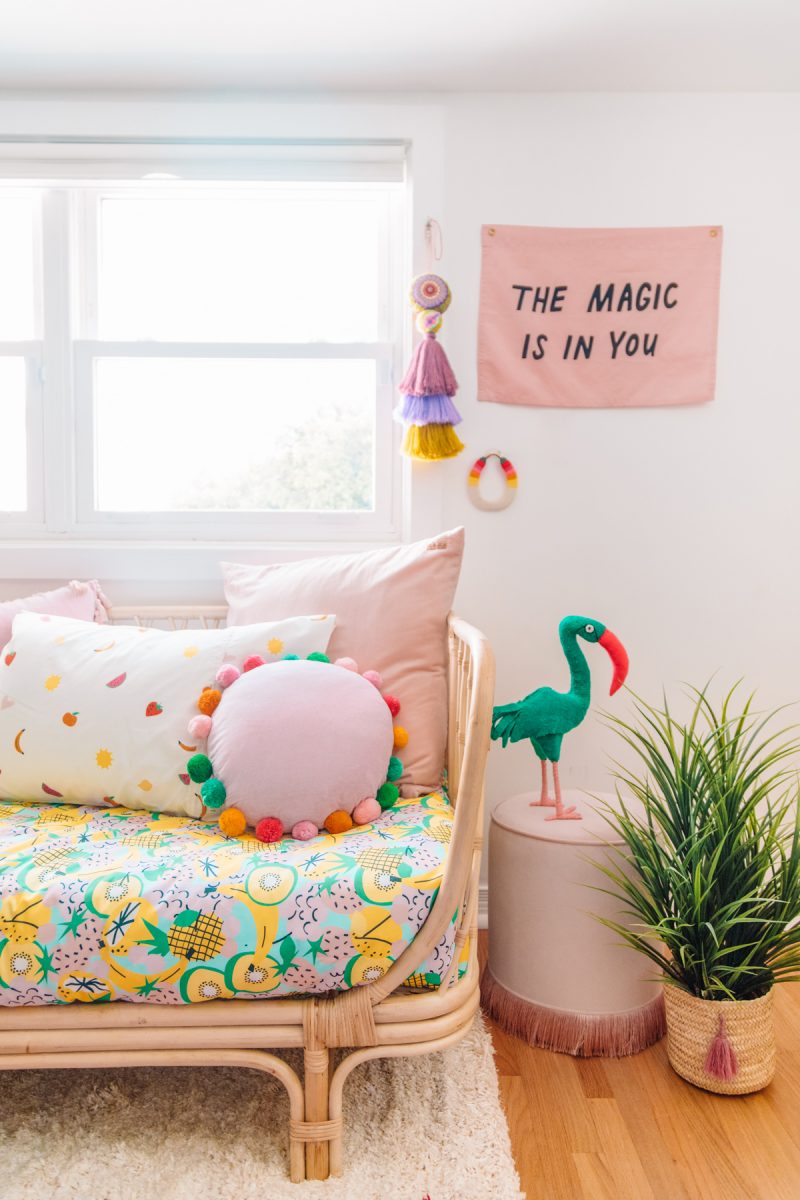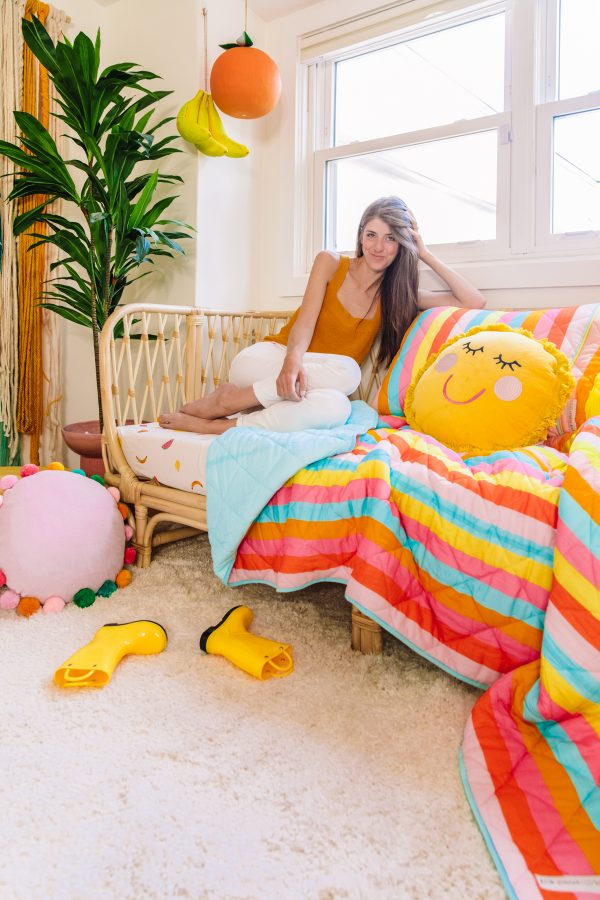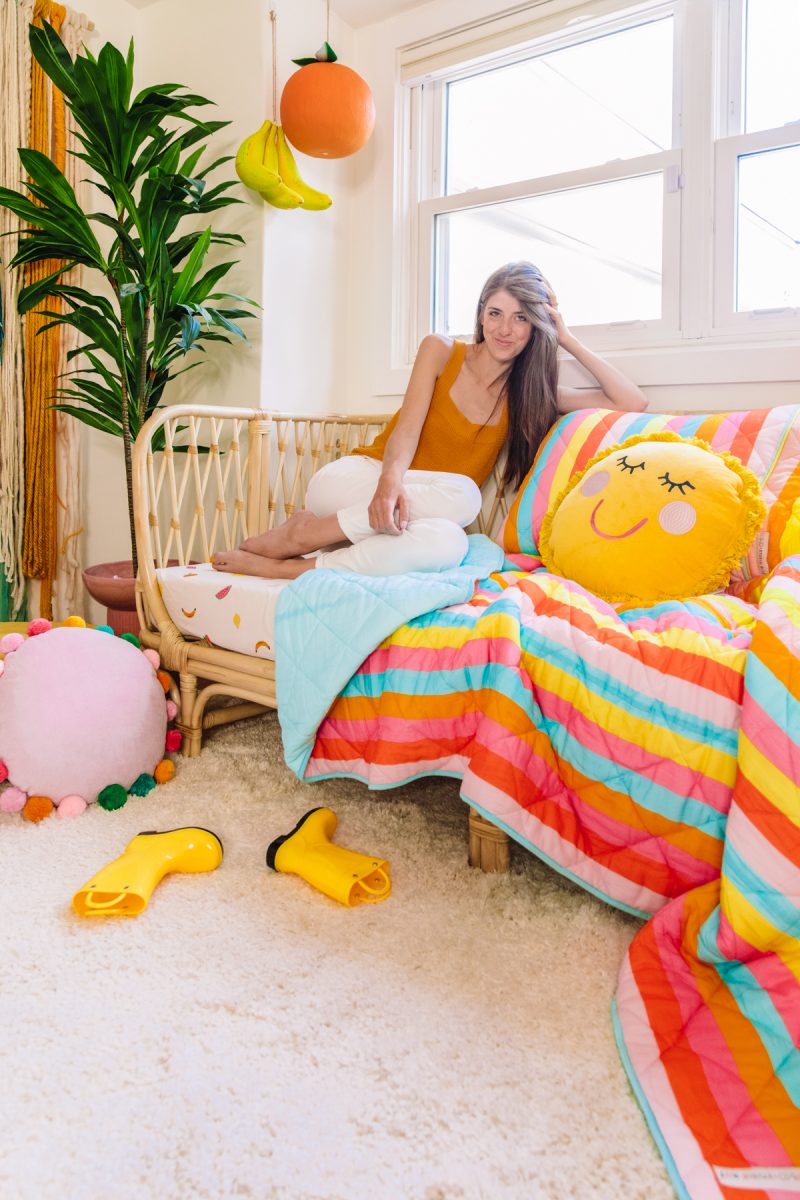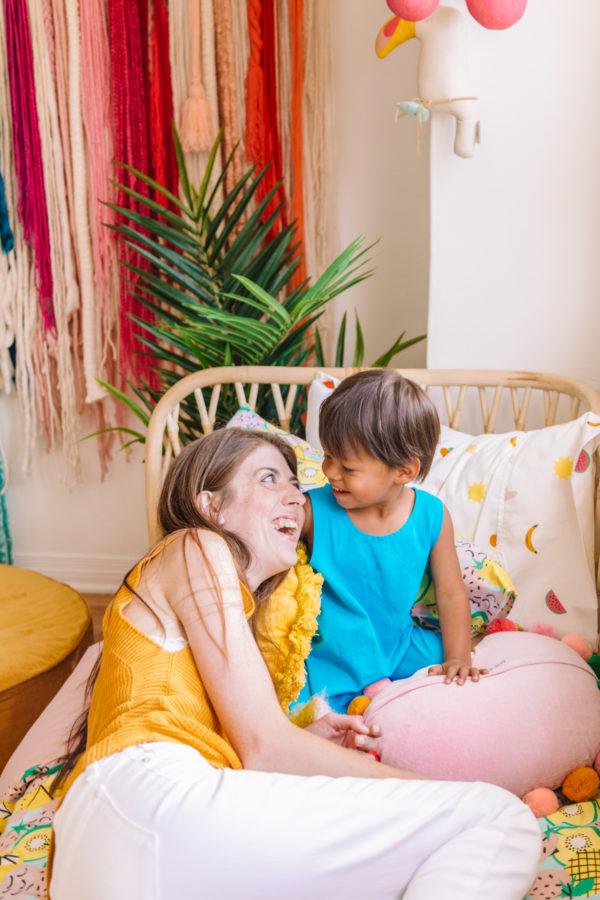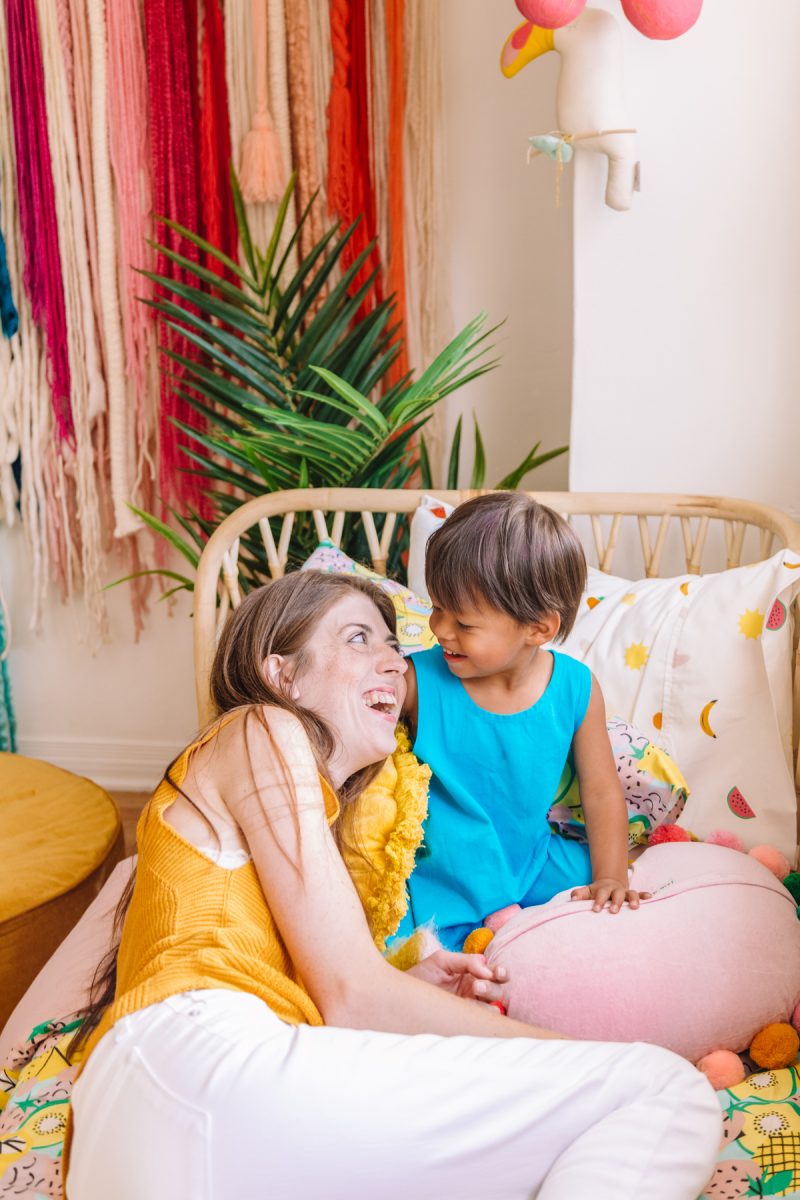 Photos by Jeff Mindell
Thank you all, as always, for your undying support. NONE of this would be possible without you!!!!!!!!!! And remember, if you grab anything from the collection, be sure to tag me and use #studiodiyxkipandco so I can see and share it!!!