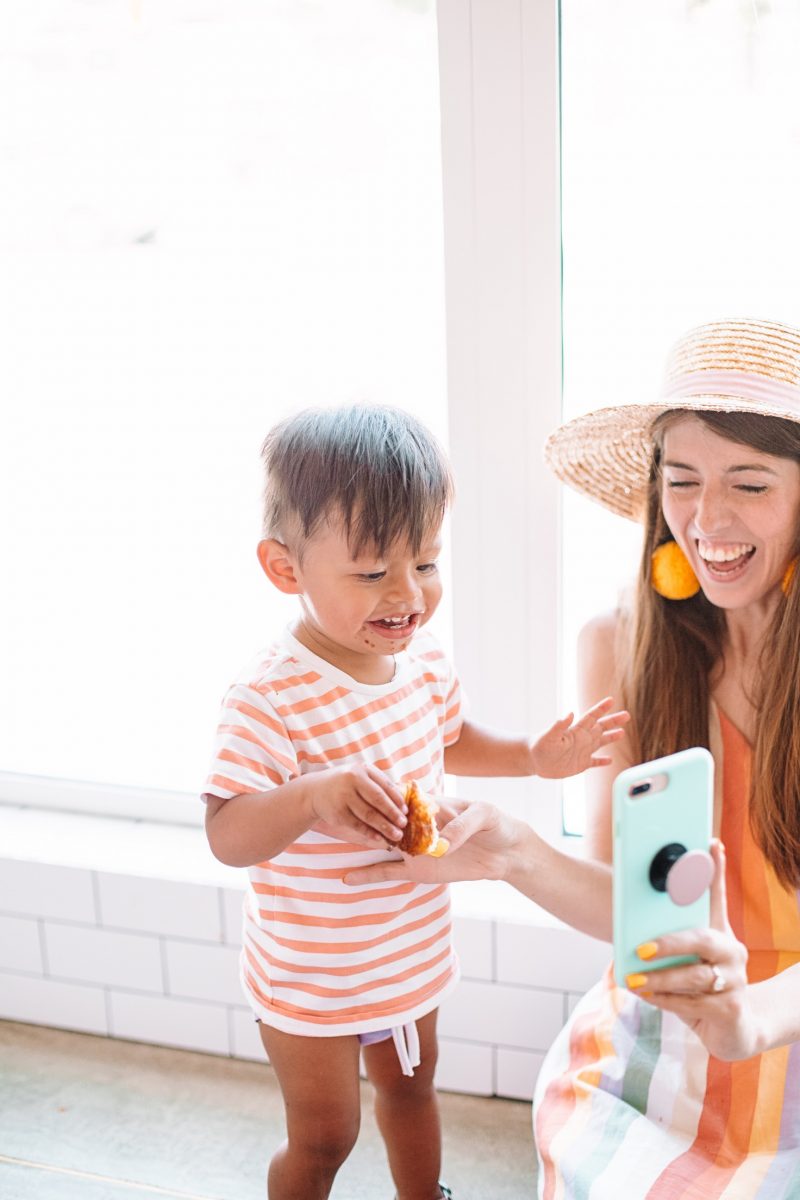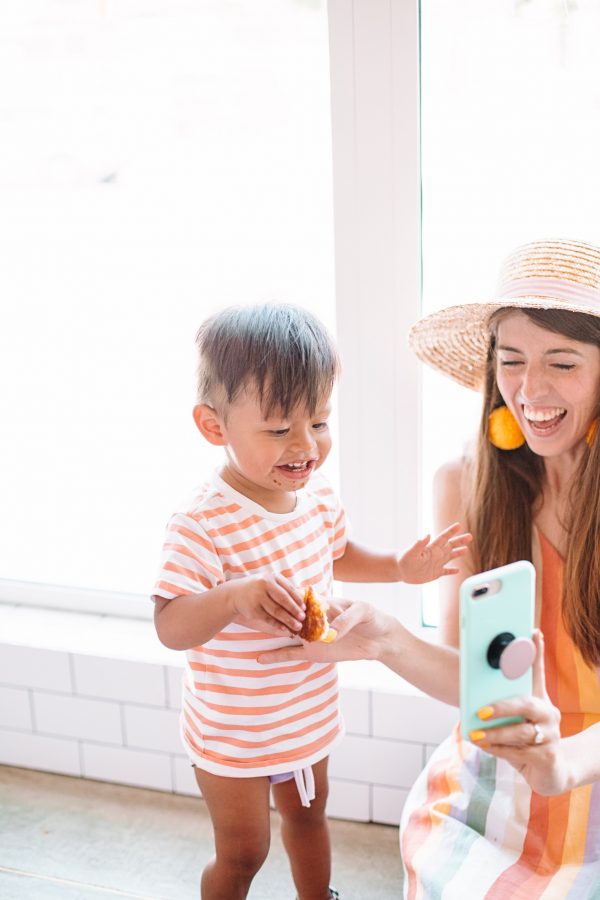 Never has there been a topic MORE talked about in our household: how far apart in age do we (ideally) want our kids? One of you asked me this during my Instagram Q&A two weeks ago and since it was already on the brain, I thought it would be fun to hear from all of you, too!
Like I mentioned before, I had a pretty unique family situation. I had four half-siblings, but they were all 10-20 years older than me. It was so much of a gap, that we never had the sibling bickering/rivalries, etc. Jeff on the other hand is two years older than his sister, which I feel like is the "standard" age spacing when you ask a lot of people what their ideal is.
As we think about starting the adoption process again, we have to keep in mind that we could be bringing a new baby home tomorrow or in a year or more from now, and how comfortable we are with both of those scenarios. I got baby fever again pretty quickly after Arlo started approaching one, but then I think about having another baby around and part of me still wants that one-on-one time with Arlo. He still feels SO little to me. That said, I've heard from a lot of people who had kids close together and said, while it's super tough at first, it's nice in the long run because they are often best buds and into the same things at once or going through similar stages together.
On the other hand, friends and family that have had kids closer to 4+ years apart have talked about how nice it is to have your older child or children be able to help with the baby… can't deny that benefit!
Like many (most?) people, we can't predict when and how far apart our kids will be but it's something I think about so much. I'd love to know… how close in age are your kids? Or you and your own siblings? Did you enjoy the age difference or did/do you wish for something differently? Benefits? Hard parts? I'd love to hear it all below!
Regardless of anything, I am so excited for Arlo to be a big brother someday. It's going to be so amazing to see him in that role!