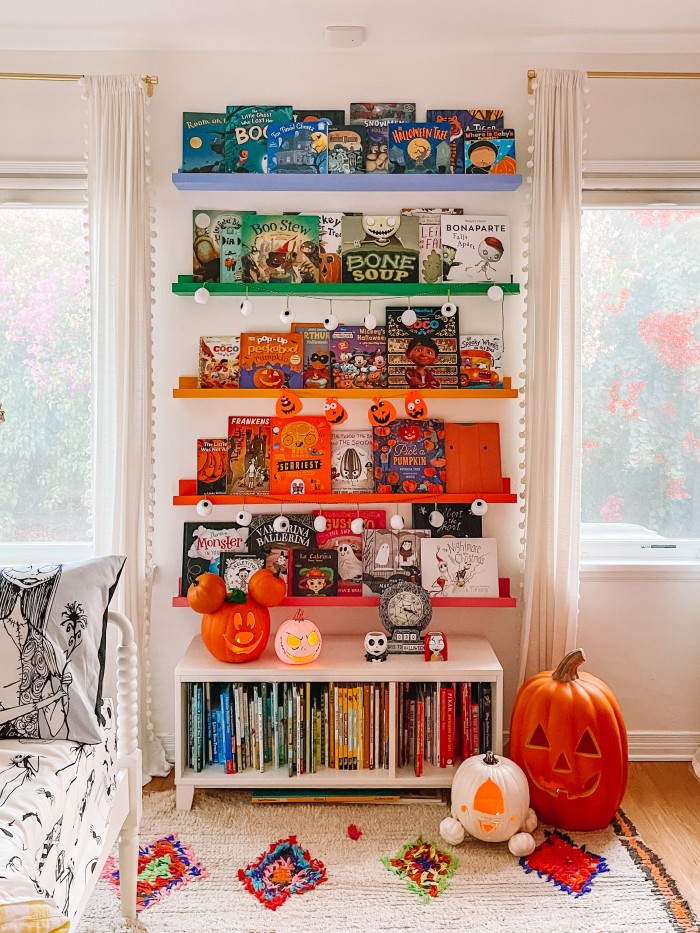 We've amassed a fun collection of what I consider the very best Halloween books for kids and we love pulling them out every Halloween season to read.
From books about pumpkin picking traditions, to spooky tales, to books that teach important lessons by way of Halloween characters, it's a favorite Halloween tradition to read these titles as a family.
I wrote a bit about why we love each one below, in case you want to build up your Halloween kids book library too!
Below you'll find all the best Halloween books for kids that we've read (so far)!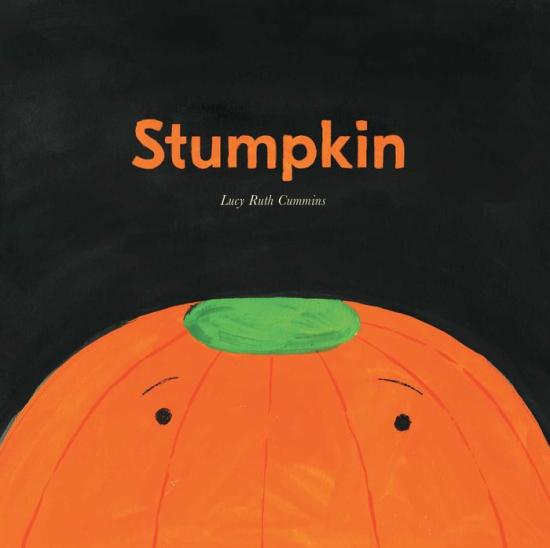 Stumpkin
by Lucy Ruth Cummins
All about a pumpkin who doesn't have a stem! Simple illustrations and a city setting make this Halloween book so unique.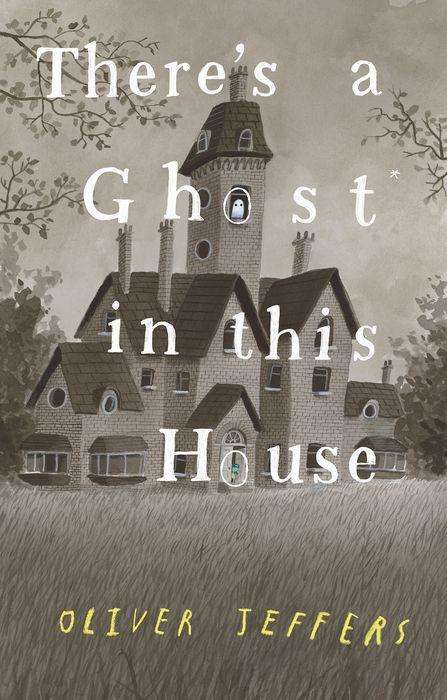 There's A Ghost In This House
by Oliver Jeffers
One of the most creative books I've seen, every page has a sneaky ghost waiting to appear!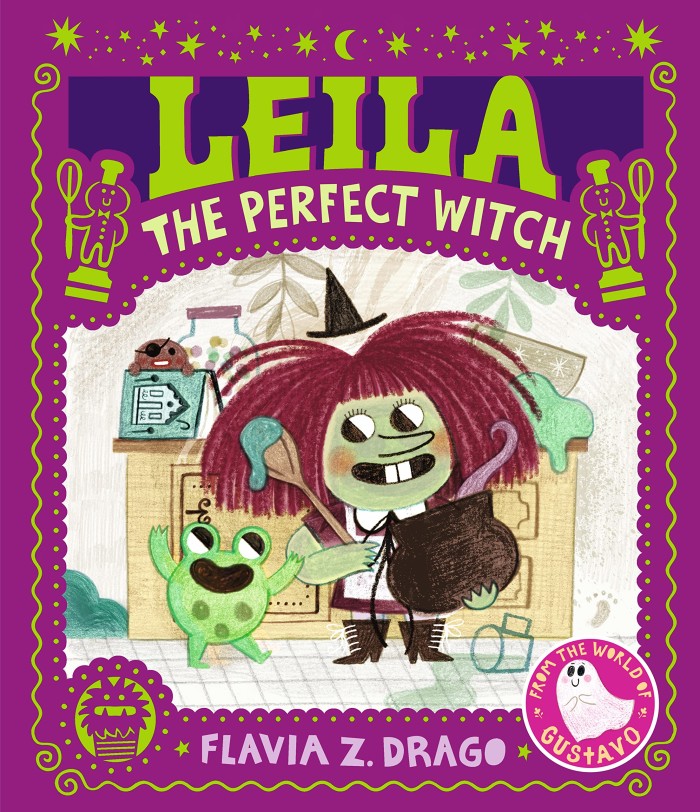 Leila the Perfect Witch
by Flavia Z Drago
A witch who prides herself on being perfect finds something she isn't perfect at, baking! And along the way she learns that having fun is the most important part.
Pick A Pumpkin
by Patricia Toht, Illustrated by Jarvis
Patricia Toht's "Pick A Pine Tree" book is one of our favorite Christmas books, and this is the equally wonderful Halloween version all about favorite Halloween traditions!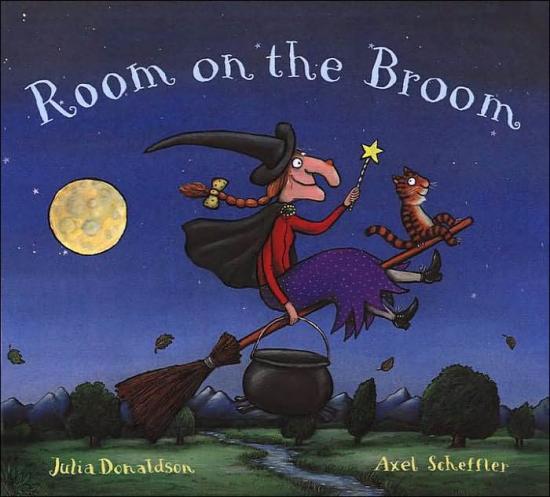 Room on the Broom
by Julia Donaldson & Axel Scheffler
This Halloween book for kids is a crowd favorite. It's a fun read-aloud story of friendship.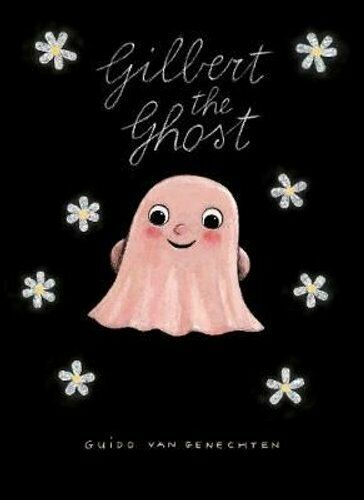 Gilbert the Ghost
by Guido Van Genechten
An adorable story about a (pink!) ghost who embraced being different!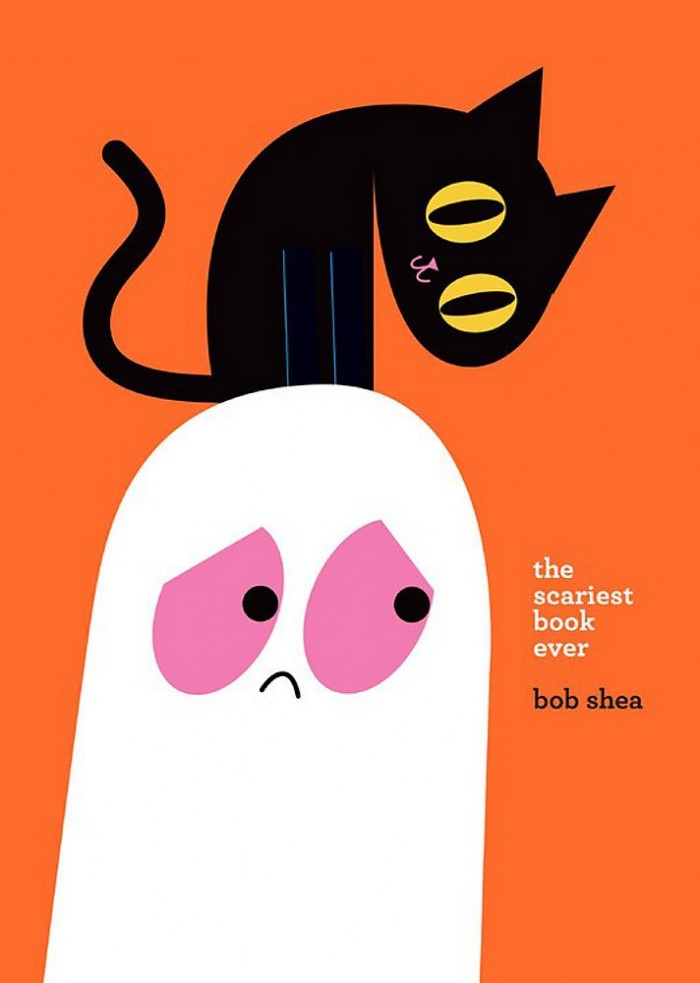 The Scariest Book Ever
by Bob Shea
If I had to pick one Halloween book to read each year, it would be this one. Creative, hilarious and quite unexpected, this timid ghost finds he is the one that's scared this time!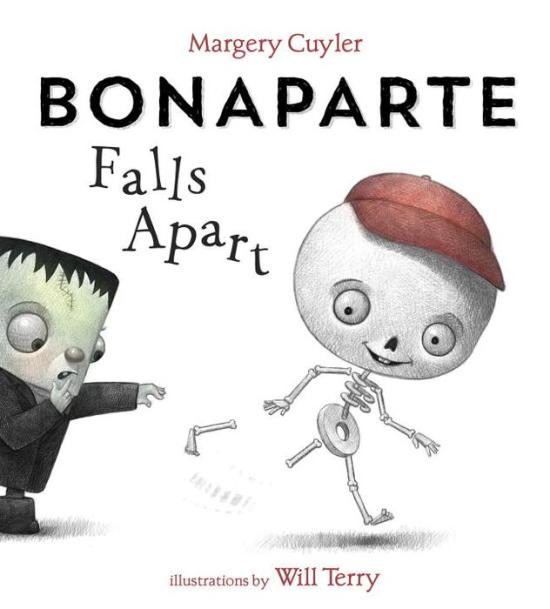 Bonaparte Falls Apart
by Margery Cuyler, Illustrated by Will Terry
If you have a child who is fascinated by skeletons, pick this Halloween book up about a skeleton who is worried about how he is going to keep himself together for the first day of school, and his friends that help him along the way.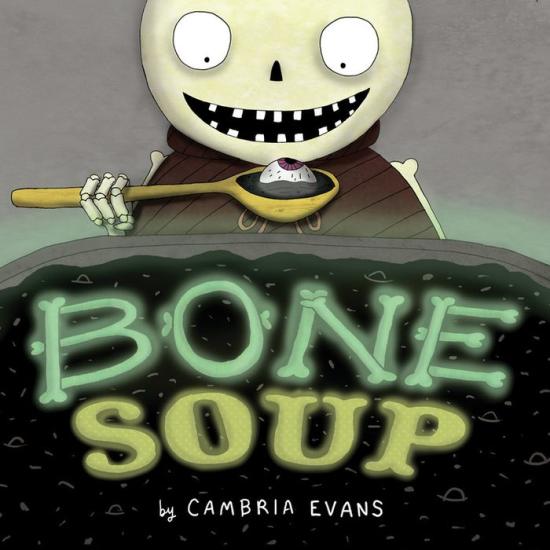 Bone Soup
by Cambria Evans
This fun spin on the classic Stone Soup with a story that emphasizes the importance of sharing, and how one person (or monster?) can bring everyone together!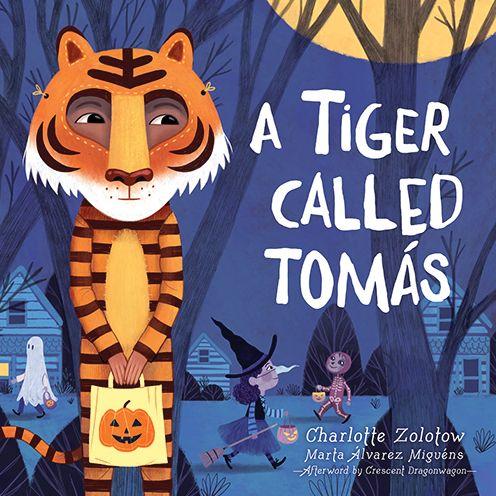 A Tiger Called Tomás
by Charlotte Zolotow & Marta Álvarez Miguéns
This is a bilingual new take on a classic story, about a kid who is too shy to make friends, until Halloween rolls around and his costume gives him the courage he needs to leave his stoop!
Snowmen at Halloween
by Caralyn Buehner, Pictures by Mark Buehner
What would snowmen do on Halloween when everyone's fast asleep? This great Halloween book for kids answers that silly question, plus it has a bonus hidden picture game on every page!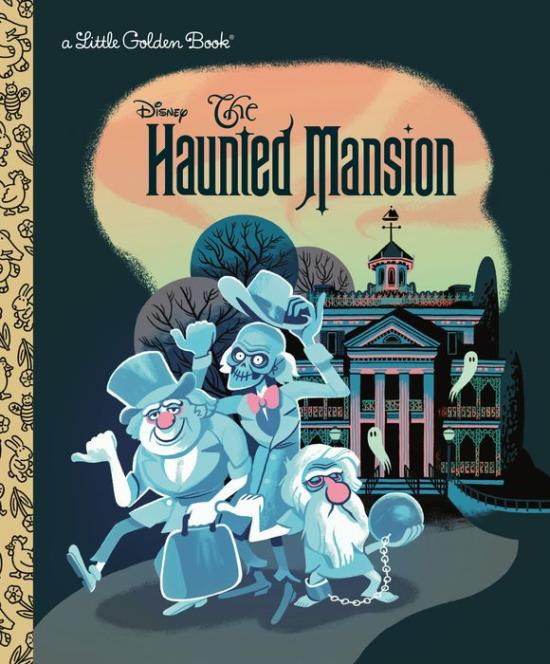 The Haunted Mansion
by Lauren Clauss, Illustrated by Glen Brogan
If you love the iconic Disneyland ride, this book is for you as it takes you through each room and experience in the spooky Haunted Mansion.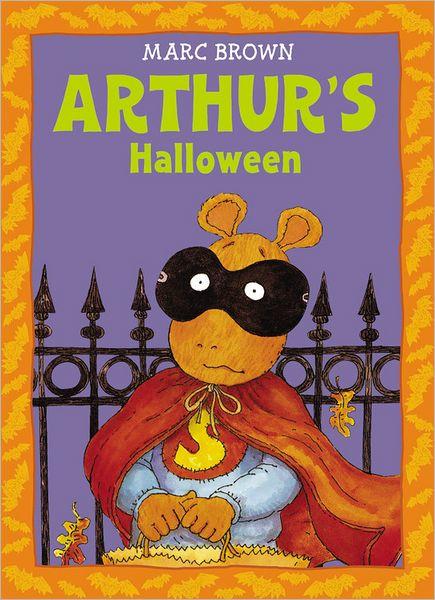 Arthur's Halloween
by Marc Brown
Arthur is a childhood classic! This book has a great message, that you shouldn't judge a "spooky" book by its cover.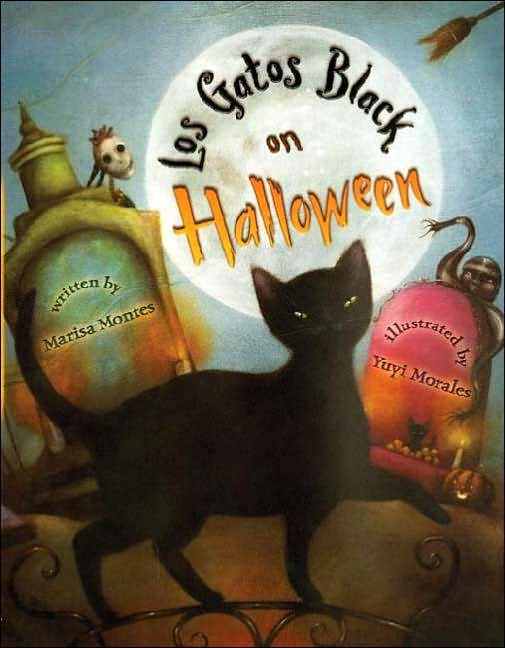 Los Gatos Black on Halloween
by Marisa Montes, Illustrated by Yuyi Morales
We love Yuyi Morales gorgeous illustrations in our every day library and this poetic story about a Halloween party will be a great addition to your Halloween books for kids collection!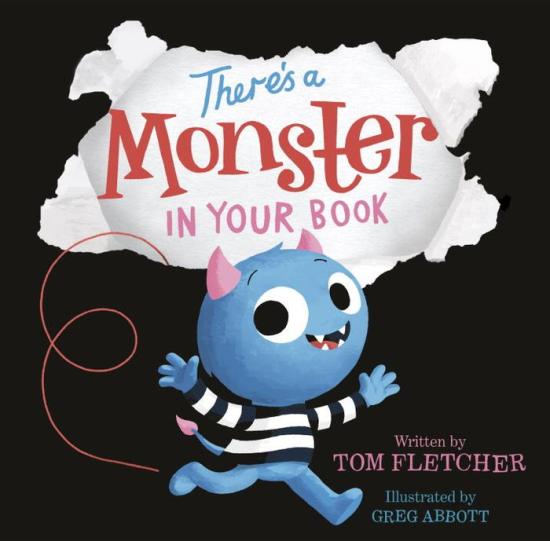 There's A Monster In Your Book
by Tom Fletcher, Illustrated by Greg Abbott
I love an interactive book and that's what this is!! If you've read and loved "Press Here" you'll love this one too! It's so so adorable and fun to read!
Turkey Trick or Treat
by Wendi Silvano, Illustrated by Lee Harper
This turkey and his fellow farm animals are just trying to go trick-or-treating, and they get creative when everyone tells them they can't!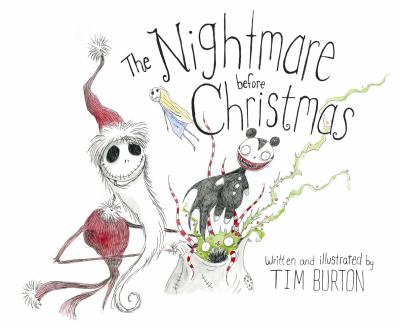 The Nightmare Before Christmas
by Tim Burton
The classic Halloween meets Christmas book that is a must have for any Disney-lovers library!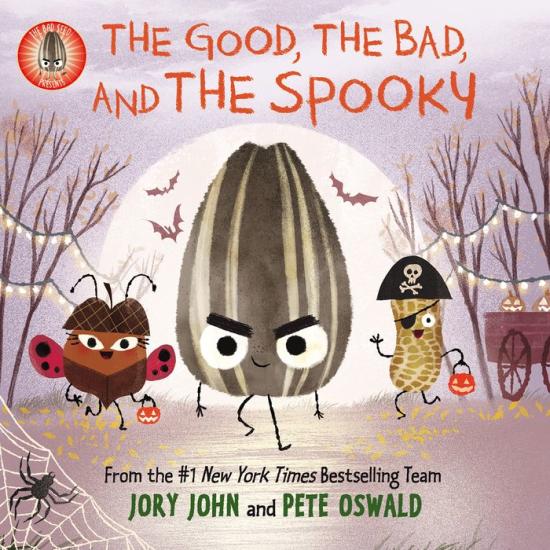 The Good, The Bad and The Spooky
by Jory John and Pete Oswald
This Halloween book is about a seed who starts out in a very bad mood when he can't decide on a Halloween costume, but ends by learning a great message!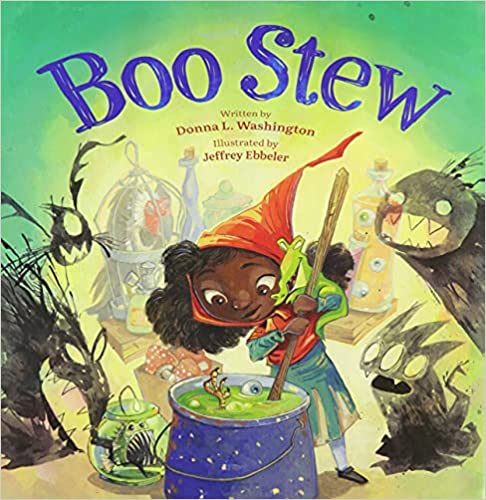 Boo Stew
by Donna L Washington, Illustrated by Jeffrey Ebbeler
A fun and spooky take on the classic Goldilocks story, perfect for Halloween!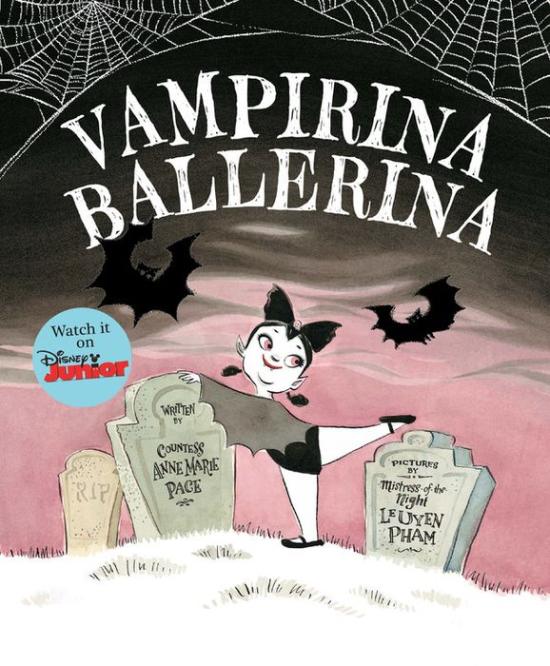 Vampirina Ballerina
by Anne Marie Page, Illustrated by Le Uyen Pham
This one isn't necessarily Halloween themed, just a cute story about Vampirina the vampire. If you have any ballerinas in your life, this is a must.
What are your favorite Halloween books for kids? We love clearing off our regular bookshelves in October and reading these books for the season! Pro tip: Store your regular books where you store your Halloween books during the rest of the year. Easy swap!