While I'm off being a newlywed, I've invited some schnazy talented pals of mine to share some DIYs, recipes + more to get you ready for Thanksgiving (and beyond!). Today Ashley of Sugar & Cloth is taking over!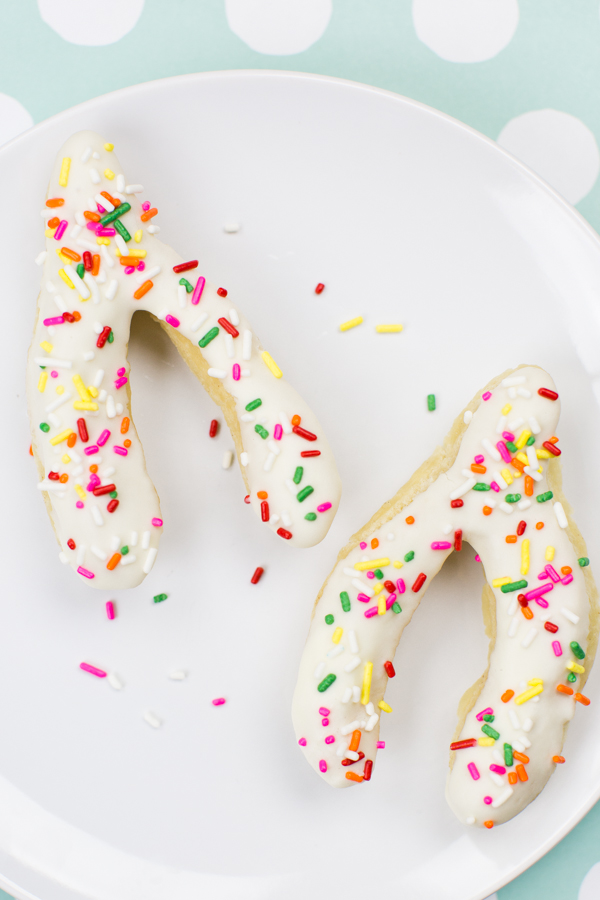 Hey, it's Ashley from Sugar & Cloth here! Since we're all Studio DIY fans, I'd say it's safe to assume we're also all fans of color… and donuts, of course. So with Thanksgiving just around the corner, I decided I'd give it a little nod in true Kelly style with an old fashioned cake donut recipe but with a colorful twist and a wishbone cookie cutter.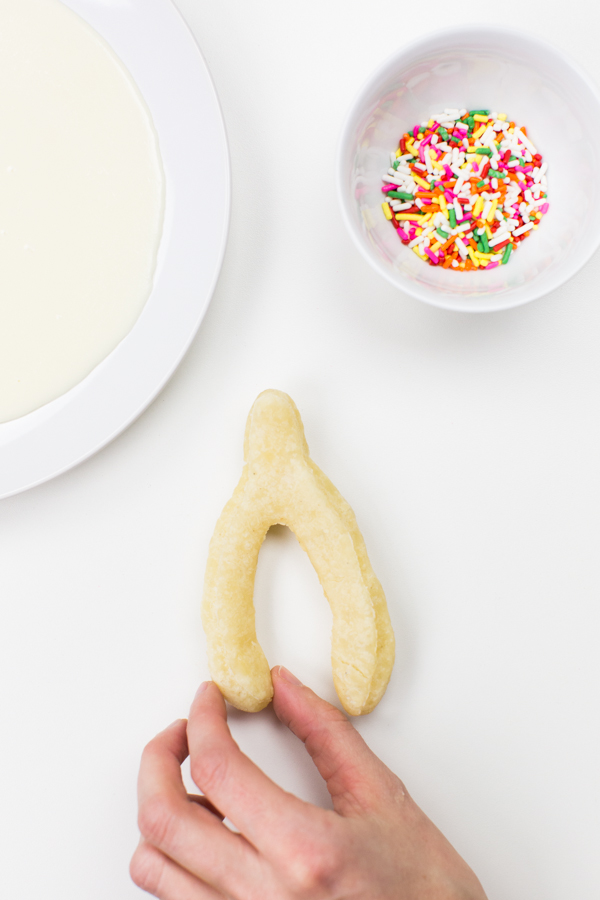 1 1/4 cup sugar
4 teaspoons baking powder
1 1/2 teaspoons salt
1/2 teaspon nutmeg
2 eggs
1/4 cup milk
4 cups flour (plus a little more if dough is sticky)
About 2 cups of oil (for frying)
Wishbone cookie cutter
Your favorite icing, glaze or cinnamon sugar recipe to top them with!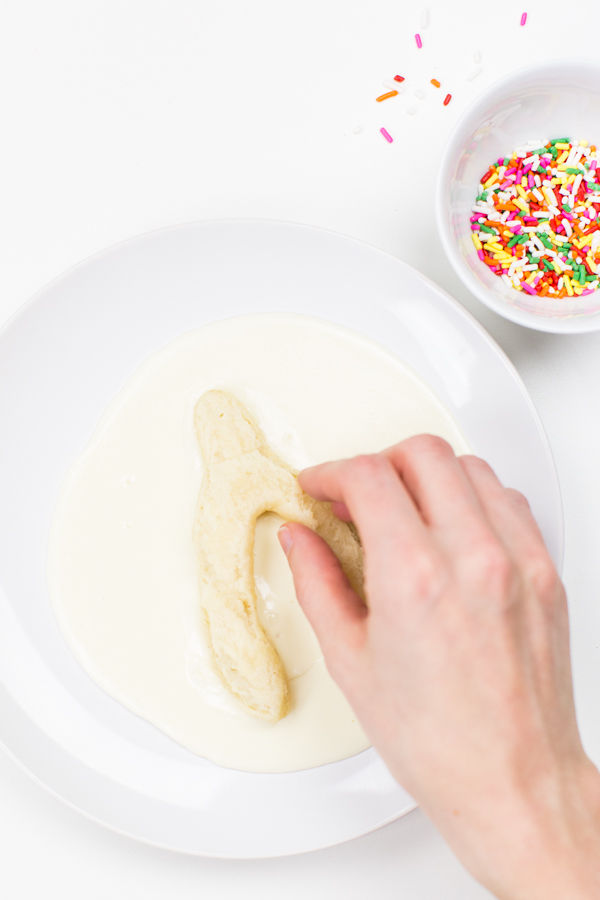 1. In a large bowl, use a mixer to blend the sugar, baking powder, salt and nutmeg, then add the eggs, milk and melted butter until well combined.
2. Add 3 cups of the flour, beating until blended. Lastly, add one more cup of flour and continue to beat well. The dough should be soft and sticky but firm enough to handle. If you feel its necessary, or in humid conditions, add up to 1/2 cup more flour.
3. Cover your mixing bowl and let it chill for two hours.
4. Remove your dough from the fridge and begin heating about 1″ of oil to 360F in a large metal cook pan.
5. Working half the dough at a time, roll it out on a floured surface to about 1/2″ thickness and cut out the shapes using the wishbone cookie cutter.
6. Gently drop the shapes in batches into the hot oil. Flip them over as they puff and turn them a couple more times as they cook. They will take about 2-3 minutes in total and can be as golden brown as you'd like them to be.
7. Remove from the oil and set them on paper towels or paper plates to absorb the excess oil.
8. Use your favorite glaze or icing recipe to top them with once they've cooled a bit. I always place icing on a rounded edge plate and then dip the donuts into the icing to cat a perfect line all the way around, then sprinkle with sprinkles!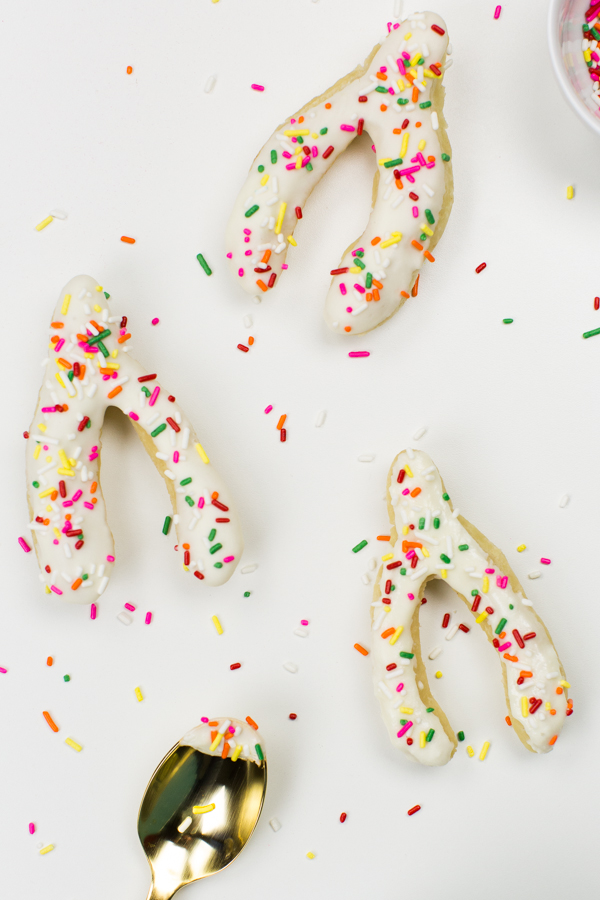 All Photos by Jared Smith
Now Thanksgiving morning can be a little bit more colorful this year, and the kids will definitely get a kick out of trying their hand at scoring the bigger end of the donut over and over again. Moms, I apologize in advance for the sugar highs…
Thanks so much Ashley! For more DIYs and recipes, head on over to Sugar & Cloth!