While I'm off being a newlywed, I've invited some schnazy talented pals of mine to share some DIYs, recipes + more to get you ready for Thanksgiving (and beyond!). Today Brittni of Paper & Stitch is taking over!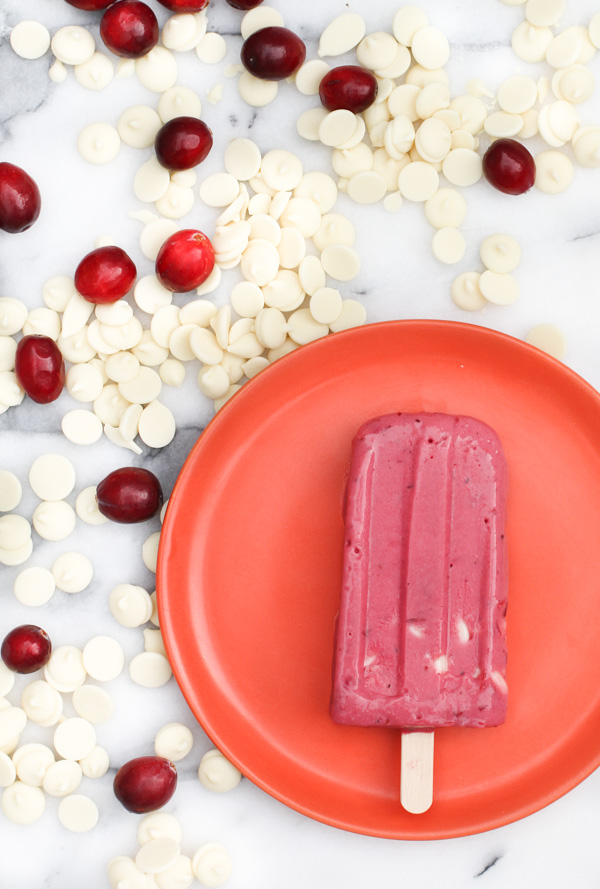 Hey there! Brittni here, from Paper & Stitch. Filling in today while Kelly is getting some (much deserved) time away for her wedding. Yay!
Since Thanksgiving is right around the corner, I thought I would put together a dessert recipe that utilizes leftover ingredients from a typical Thanksgiving dinner. So, while you're making your favorite cranberry sauce, put some aside for this DIY dessert idea: white chocolate cranberry ice cream pops! If you like cranberries, you'll love these. Honestly, I don't even like cranberries all that much and I love these popsicles.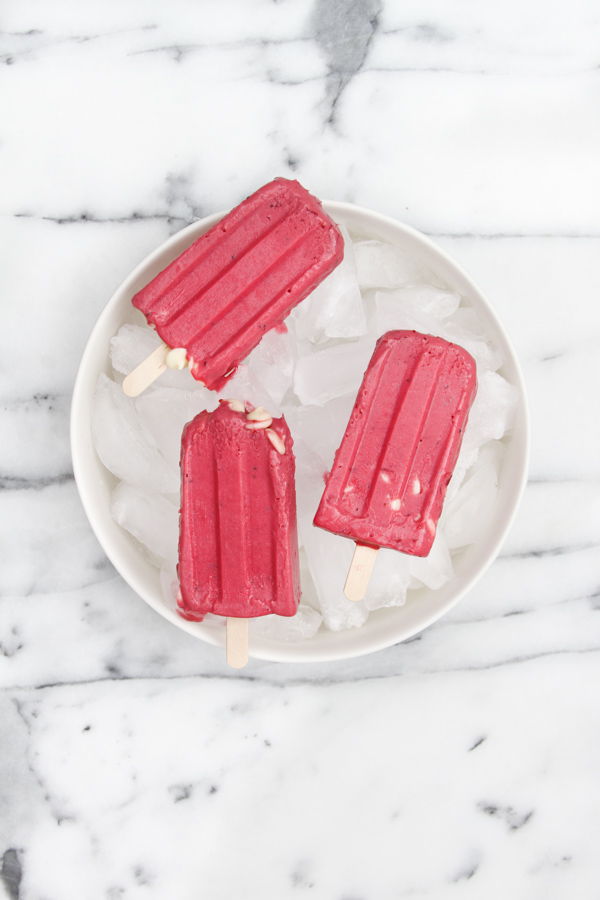 Here's what you need to make your own…


Homemade cranberry sauce (The Pioneer Woman has a good recipe) made from one 12 oz package of cranberries
1/4 cup of sugar
5-6 medium sized scoops of vanilla ice cream
1 cup of white chocolate chips
1. Combine cranberry sauce and sugar into a mixing bowl and stir. Add roughly half of the white chocolate chips into the mixture as well. Set other chocolate chips aside.
2. Then, add thawed ice cream and stir. Let ice cream melt completely before moving on to step 3.
3. Pour the ingredients from steps 1 and 2 into a blender and blend. I set mine to smoothie mode and that did the trick.
4. Pour blended ingredients into popsicle molds, sprinkling whole white chocolate chips into the molds, while pouring. Add popsicles sticks and freeze for 4 hours (or until completely frozen). *Because the consistency is a little thicker for this popsicle recipe, the popsicle sticks should stand straight up with no problems.
5. Run molds under warm water for 15-20 seconds to easily pop the popsicles out of the mold, when they're ready to eat.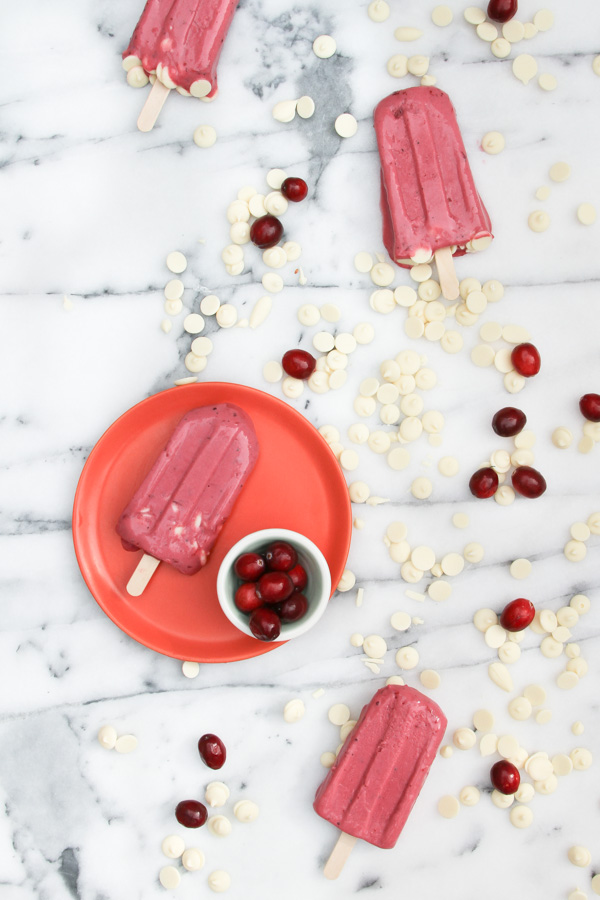 All Photos by Paper & Stitch
This slightly tart, slightly sweet dessert is great as an after dinner treat when you don't want something incredible sweet. Perfect after Thanksgiving dinner (you know, once you wake up from your turkey coma) or any time this season, really.
Thanks so much Brittni!! For more quick and easy recipes like this one, visit the recipes page on Paper & Stitch. Or checkout all Brittni's DIYs (not just the food related ones), right here.