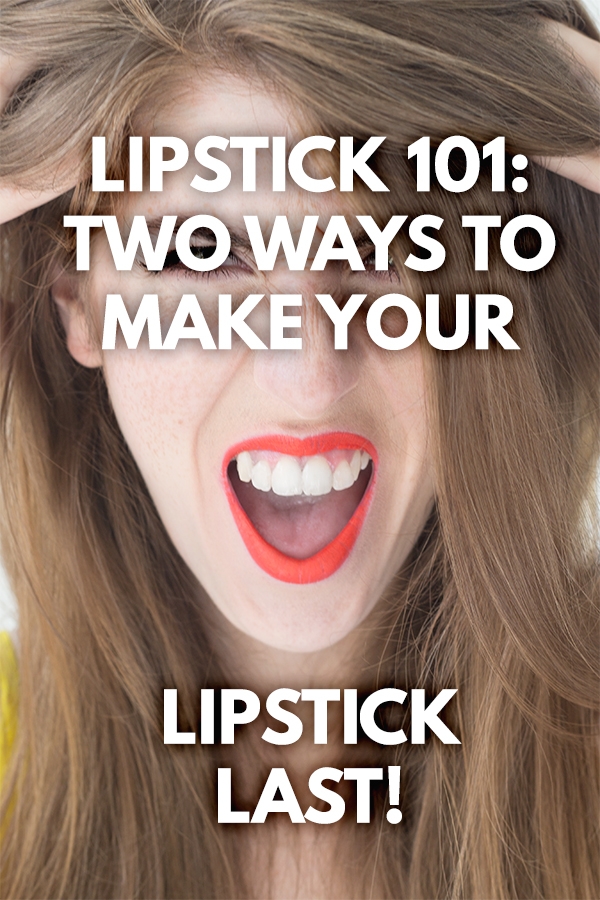 I'll be the first to admit that I don't wear a lot of makeup on a daily basis and, frankly, I don't plan on changing that any time soon. BUT! At the start of 2015, I made a pact with myself to change a few things about my daily routine, including wearing real clothes to the studio (MOST DAYS!) and wearing a bold lip color, all in an effort to feel a little more put together on a day to day basis. I never EVER EVER wore lipstick before. I just was never interested, but after I got a few fun samples in the mail I realized that just adding a pop of color made me feel a lot better and even more… productive (?) and confident throughout the day. Funny how a little thing like a bright lip can do that, huh?
SO since today is, in fact, International Kissing Day, I thought it would be fun to have a Lipstick 101 lesson here because even if I do wear lipstick now, I don't really have any idea what I'm doing with it and I usually have to re-apply it every five minutes. I brought in Emily from PAGE Beauty to help show me (Us!) not one but TWO ways to get biggest, longest lasting bang for your buck with your lip color! Because… I can't be the only one just winging it here, right!?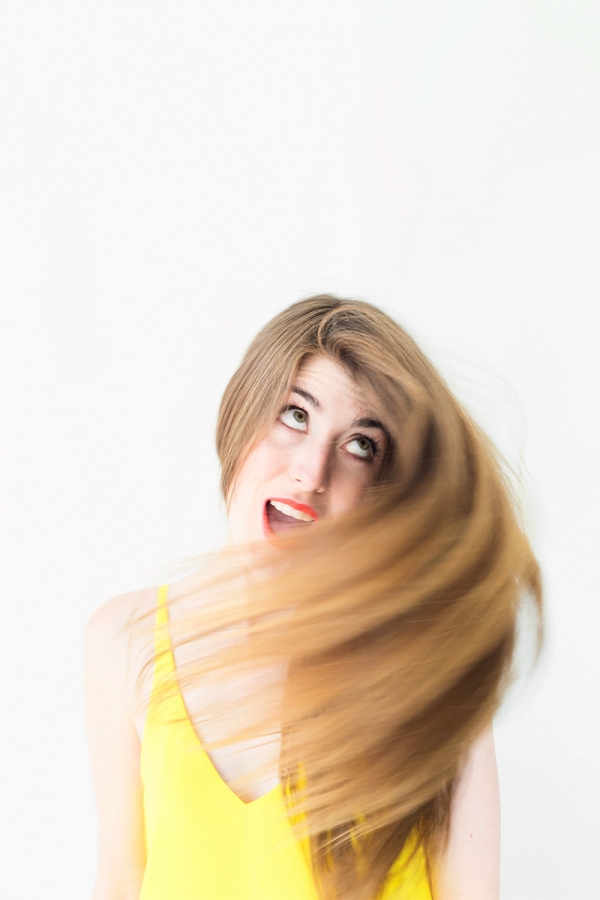 For the first look, Emily went all out. I asked her to show me each and every step a real pro uses to make lipstick LAST all day. I learned that, similar to my lessons in cake decorating, there are no shortcuts when it comes to this method. If you want it done right, well, do it up right! This is the perfect tutorial for a special event, night out or all-day shoot if you're often in front of the camera like myself. Here's what you'll need…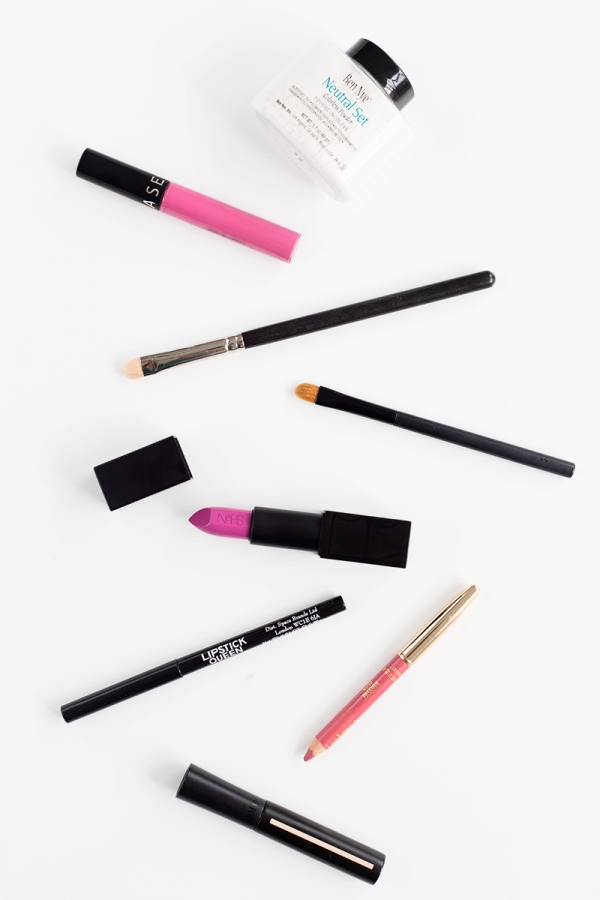 Giorgio Armani High Precision Retouch
Lipstick Queen Invisible Lip Liner
Sisley Rose Passion Lip Liner
NARS Angela
Giorgio Armani Lip Brush
Sephora Cream Lip Stain #7
Ben Nye Neutral Set Colorless Powder

1. Apply concealer around the lips to create a clean barrier for the lipstick.
2. Apply invisible lip liner around the outer edge to keep any product from moving or feathering. (This is a wax based product.)
3. Apply lip liner and fill in the whole lip for ultimate long wear-ability.
4. Apply lipstick, with a lip brush for a longer wear.
5. Apply a stain in the same or similar color to seal in the product.
6. Re-apply concealer if needed to the outside edge of the lips when finished to make sure all edges are smooth.
7. Set with a powder to keep upper and lower lips from perspiring.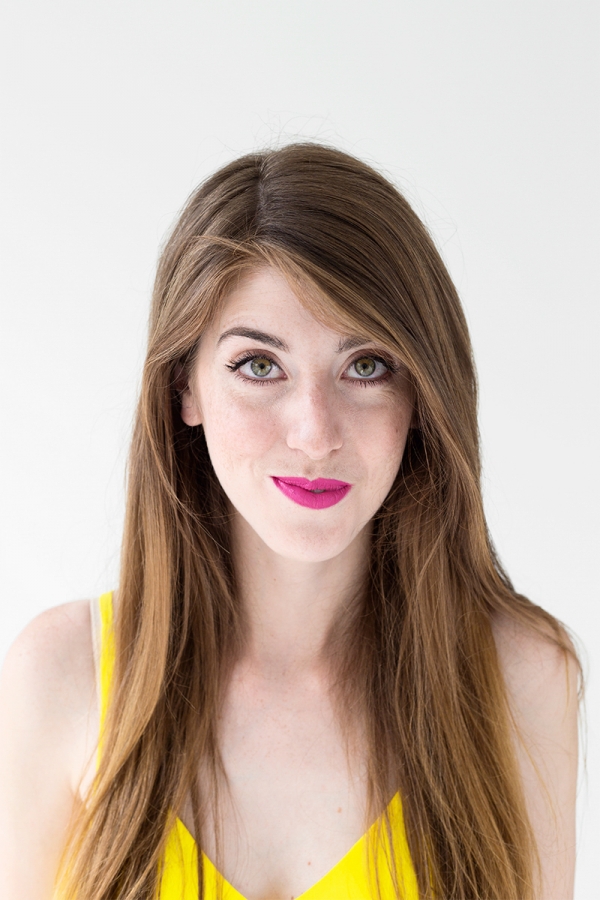 PERFECTION! This lip color was on there for GOOD. But, I had to know, since I knew on weekday mornings I might not put in the effort I would for a special event or night out, what were the bare minimum essentials to get the best wear out of my every day lip color. And guess what!? One product is all you need and it's affordable! A lip stain!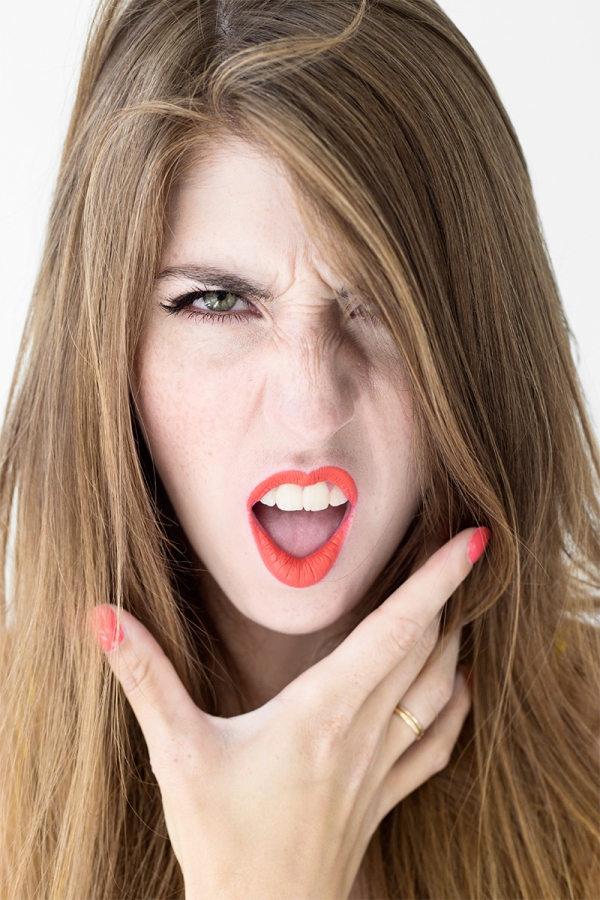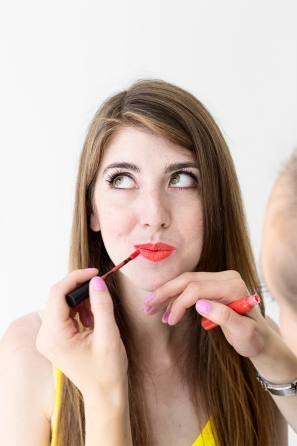 1. Apply lip stain to your lips and go! That's it!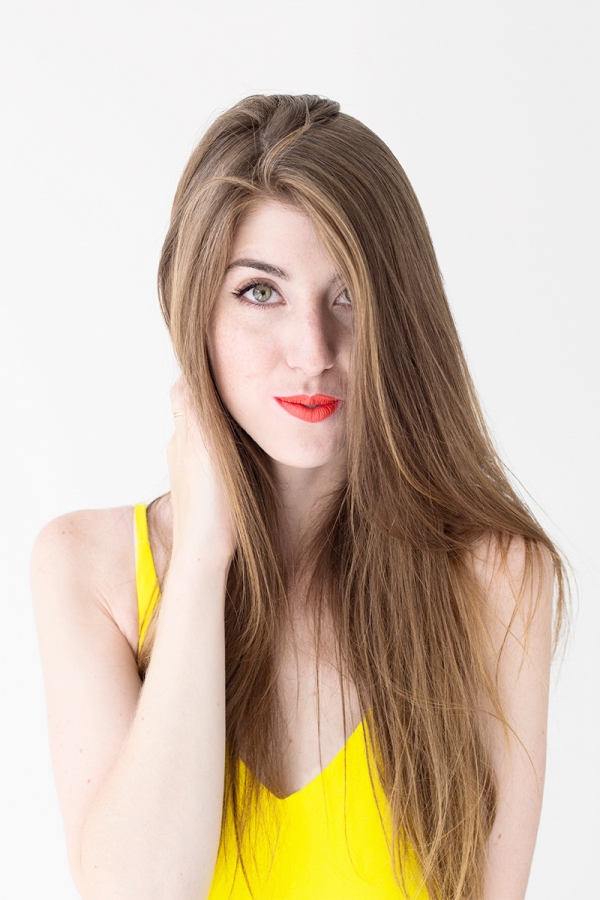 Makeup by Emily Oliver with PAGE Beauty | Photos by Jeff Mindell | Creative Direction by Kelly Mindell
Seriously you guys, we did this shoot at 10am. I ate lunch, dinner and, ehm, some cake and it STILL looked great! BAM. Mission accomplished!
Do you wear lipstick often? Have a favorite or signature color? I'm gradually growing my lipstick arsenal… lay it on me!
For more beauty DIYs, click here!