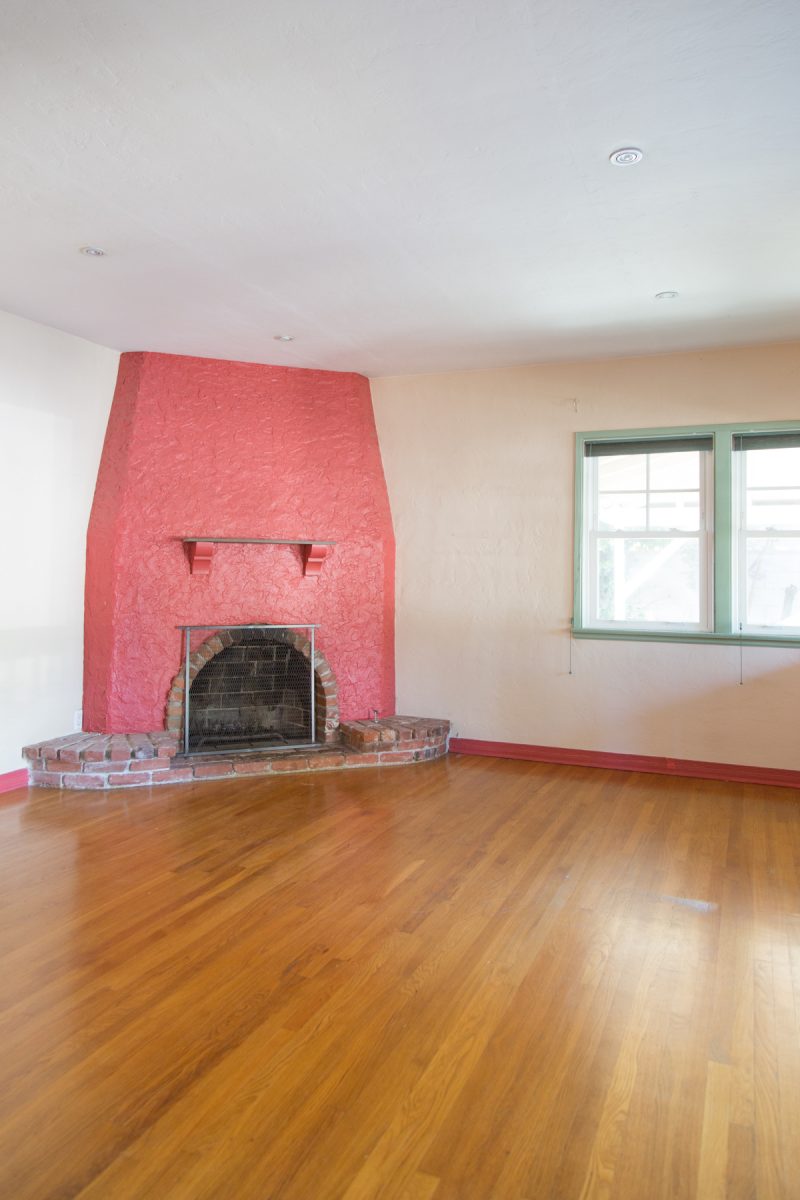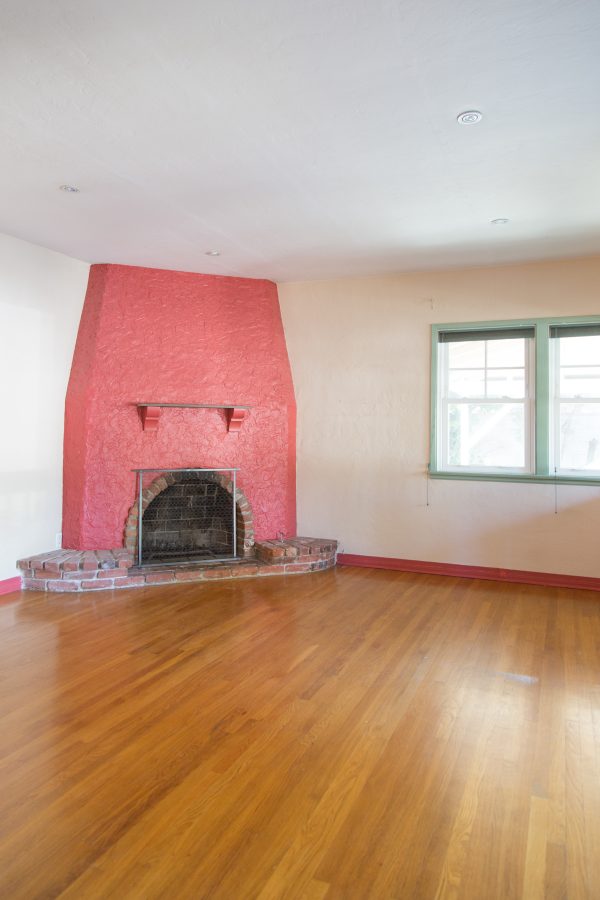 It's before photo time!!!!!! First of all, if you missed it… we bought a house! Second of all, as we start to dive into each room we'll be doing a more in-depth post with inspo and additional photos but I thought it would be fun today to share a little peek at what we're working with!
We feel really lucky to have found a house that is in pretty good condition and mostly just needs some major updating, not a ton of renovating. Character was our number one priority and it has a lot of that with original floors, molding and those arches!! That said, a lot of the house feels very pieced together… like there are random doors and weird walls and additions everywhere where you're just like… huh? Ha! Anyway, I'll take you really quickly through some of our initial thoughts and plans and you can also see it live on Instagram later today!! (More on that below)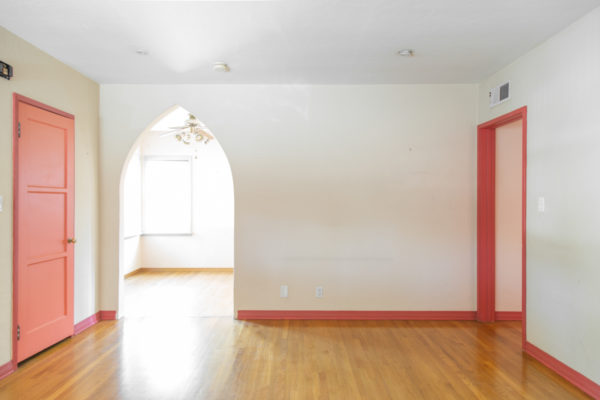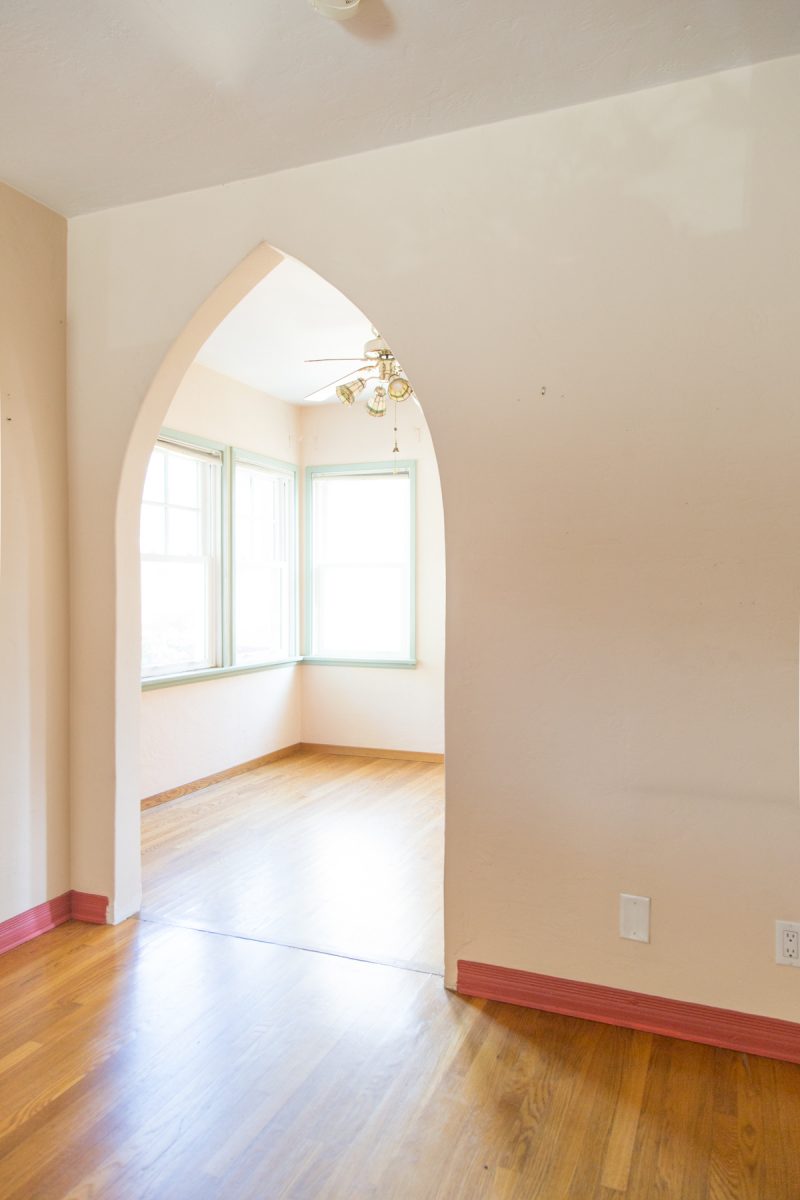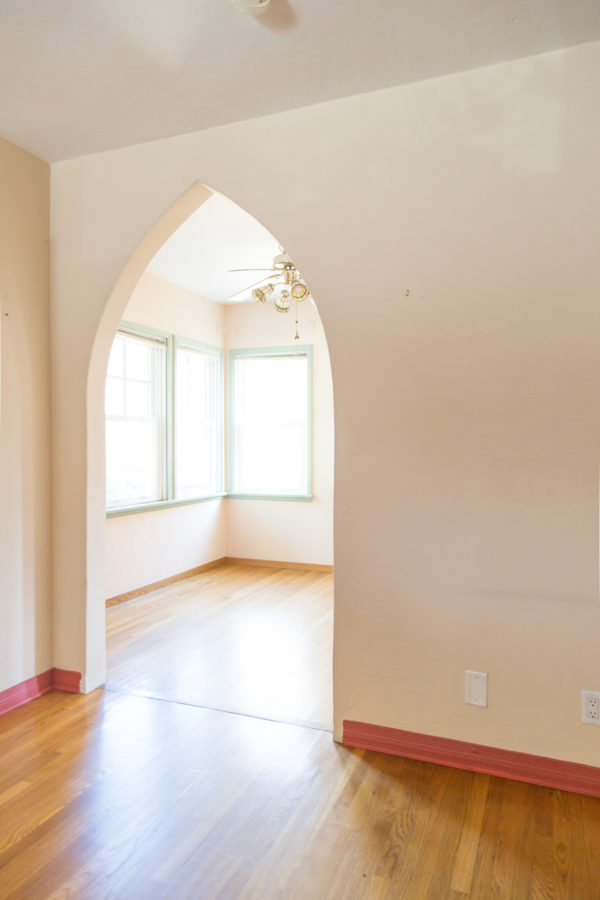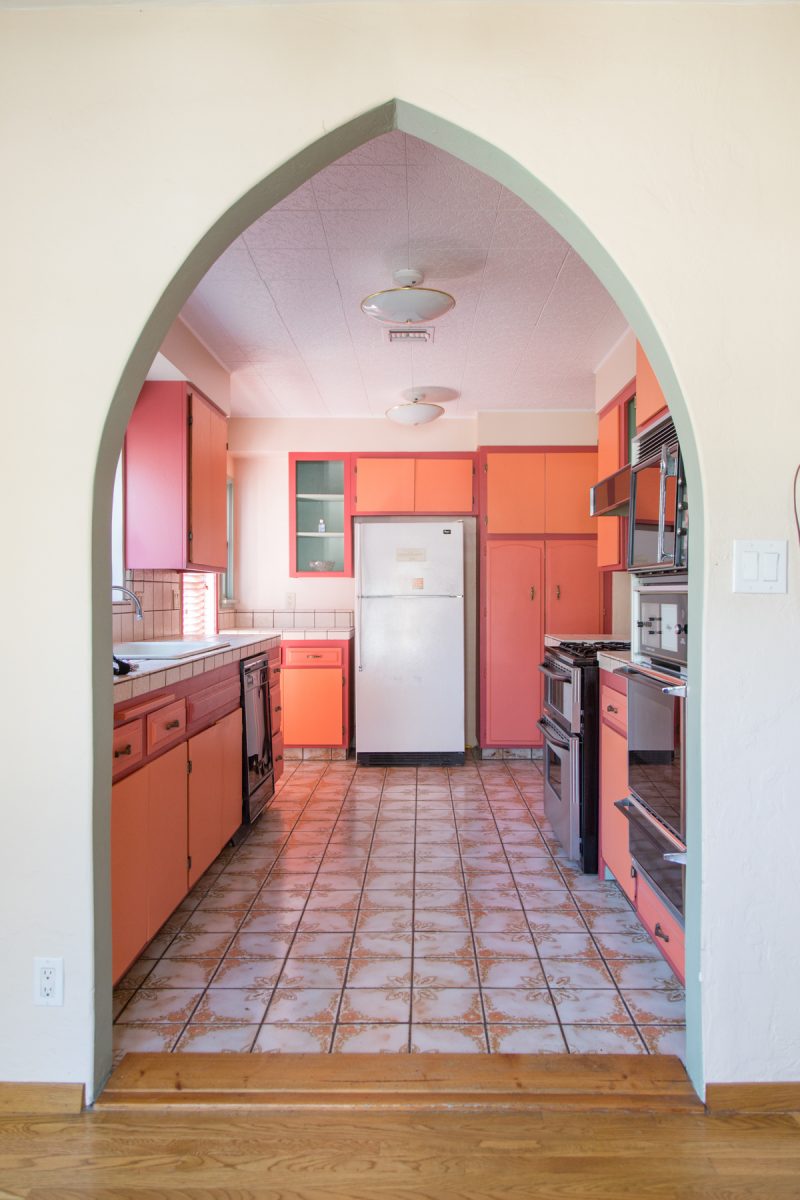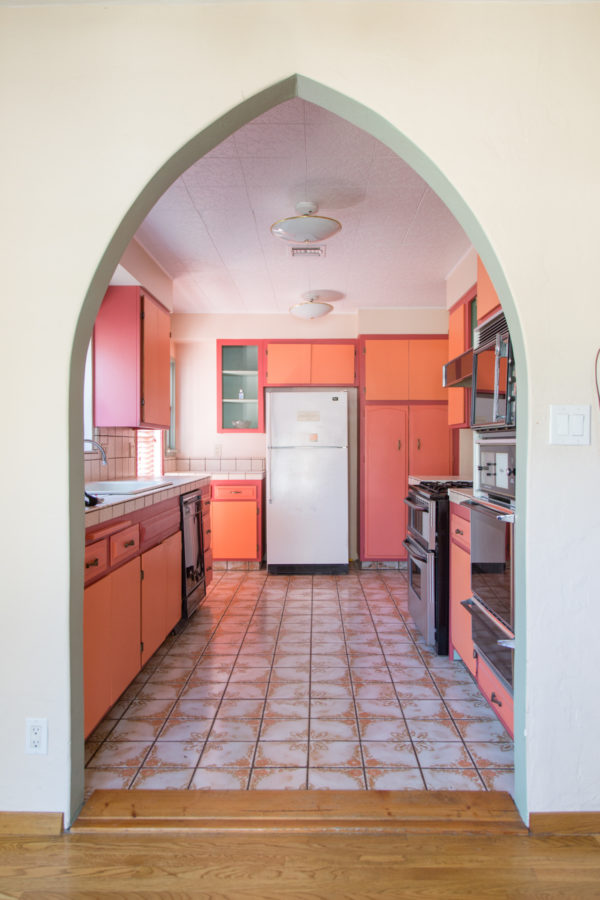 Above you see the living room, dining room and kitchen. The living and dining rooms are tiny. Like we have to get rid of our current couch and table because they don't even fit in the rooms, tiny! Off of the dining room and behind that wall next to the arch is the kitchen. I feel like a lot of you are going to love how wacky the kitchen is. I love it too! But not enough to live with it every day. So this is one of the rooms we will be renovating from top to bottom.
We've been chatting with a contractor about a way to open up the kitchen to the living room without losing the arches and have a few exciting ideas for doing so. Once we get to that point, I'll give ya some details on our thoughts there! We feel like opening it would make the smaller living spaces feel a lot bigger, bring in more light and make it more practical with babies in the house!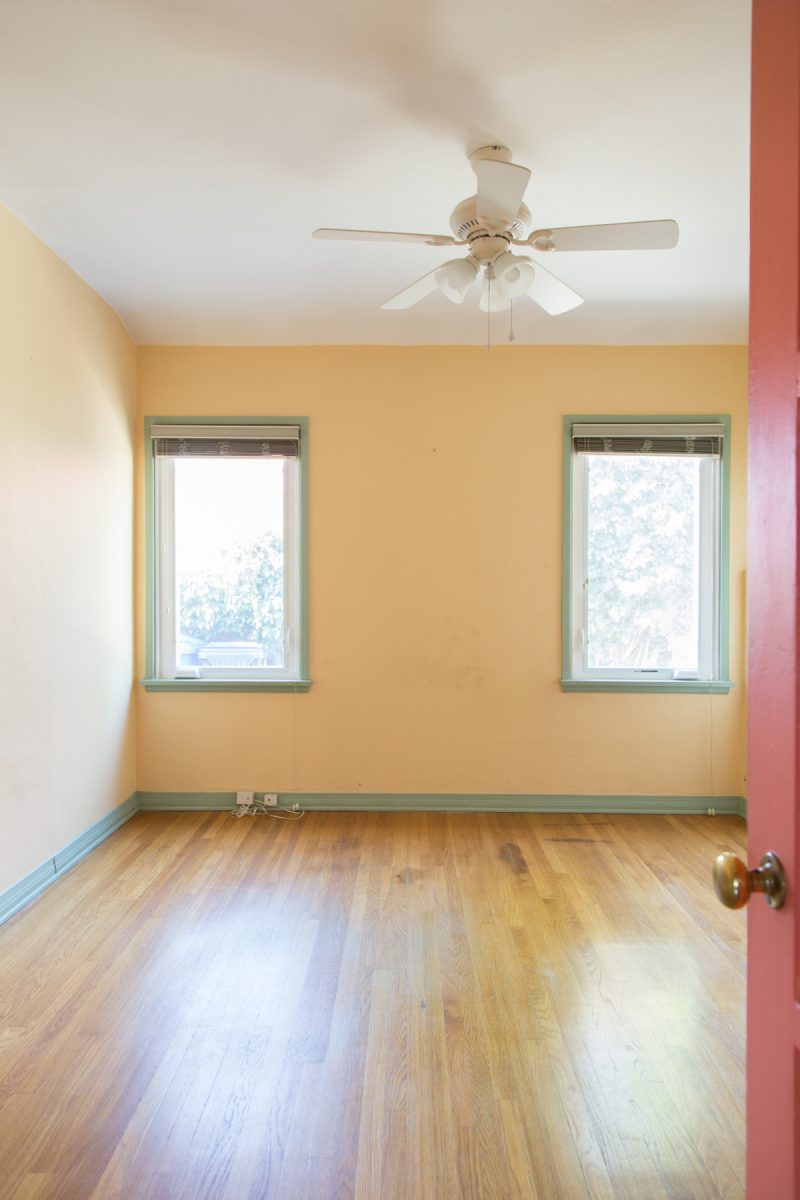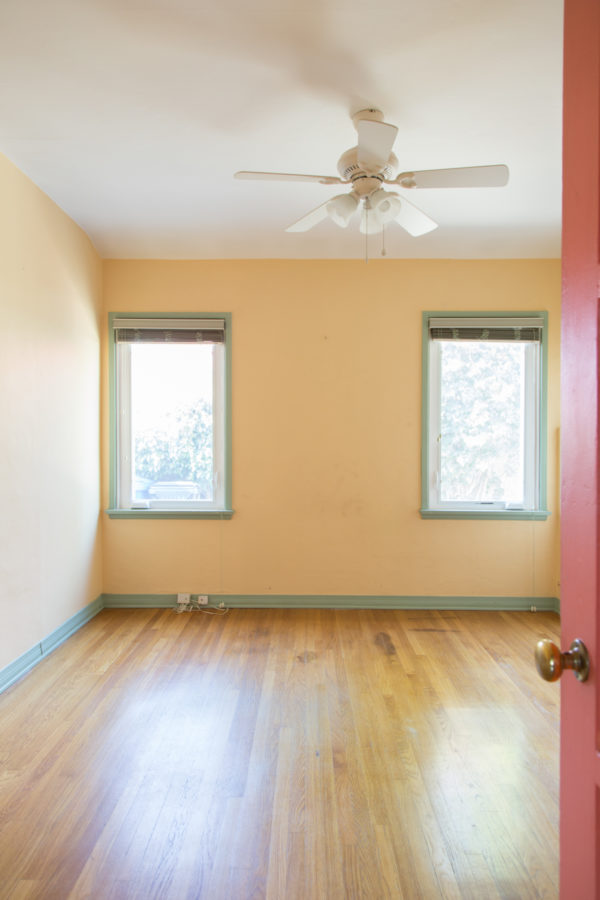 Up there is a peek at Arlo's room!! There are three bedrooms in the house and this one is the smallest, but also the coziest. It has this amazing ledge (that you can't see here) that we're hoping to turn into a gallery-ledge of sorts! His room is up first in our makeover plans, so I'll be sharing more details about his room soon!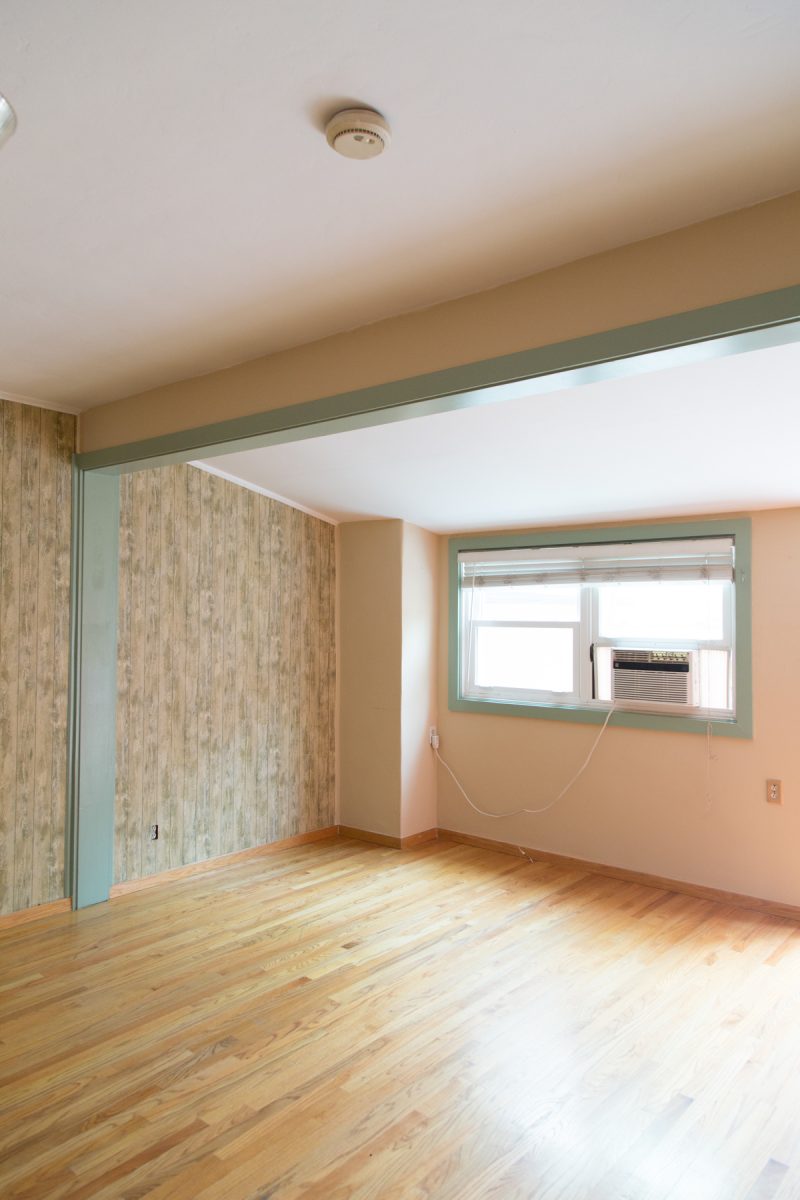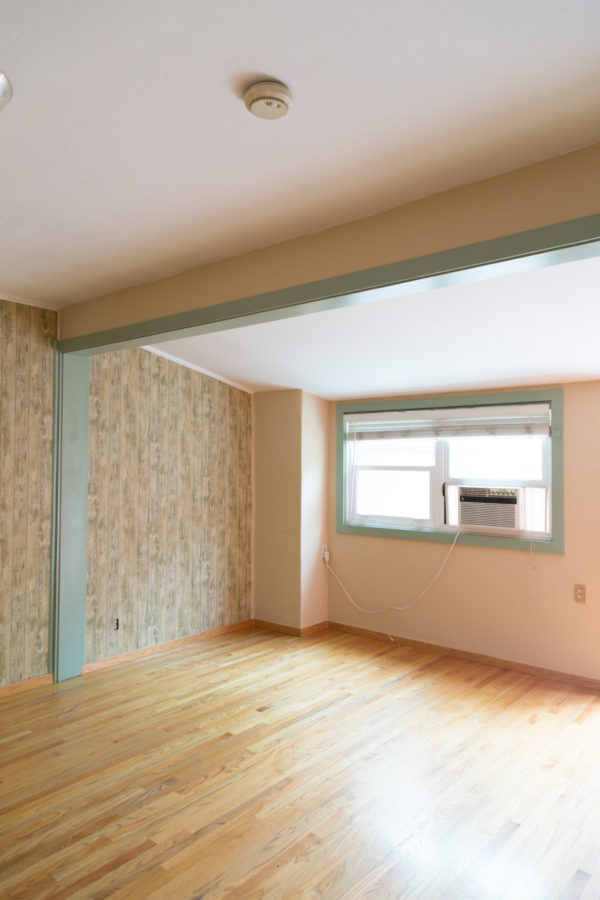 This is our second bedroom! We were originally going to use this as our master and turn the master (which you'll see below) into our family room, but since we hope to adopt again in the near future, it seemed silly to eliminate a bedroom. So for now this well be a guest room/office and eventually it will be another kids room.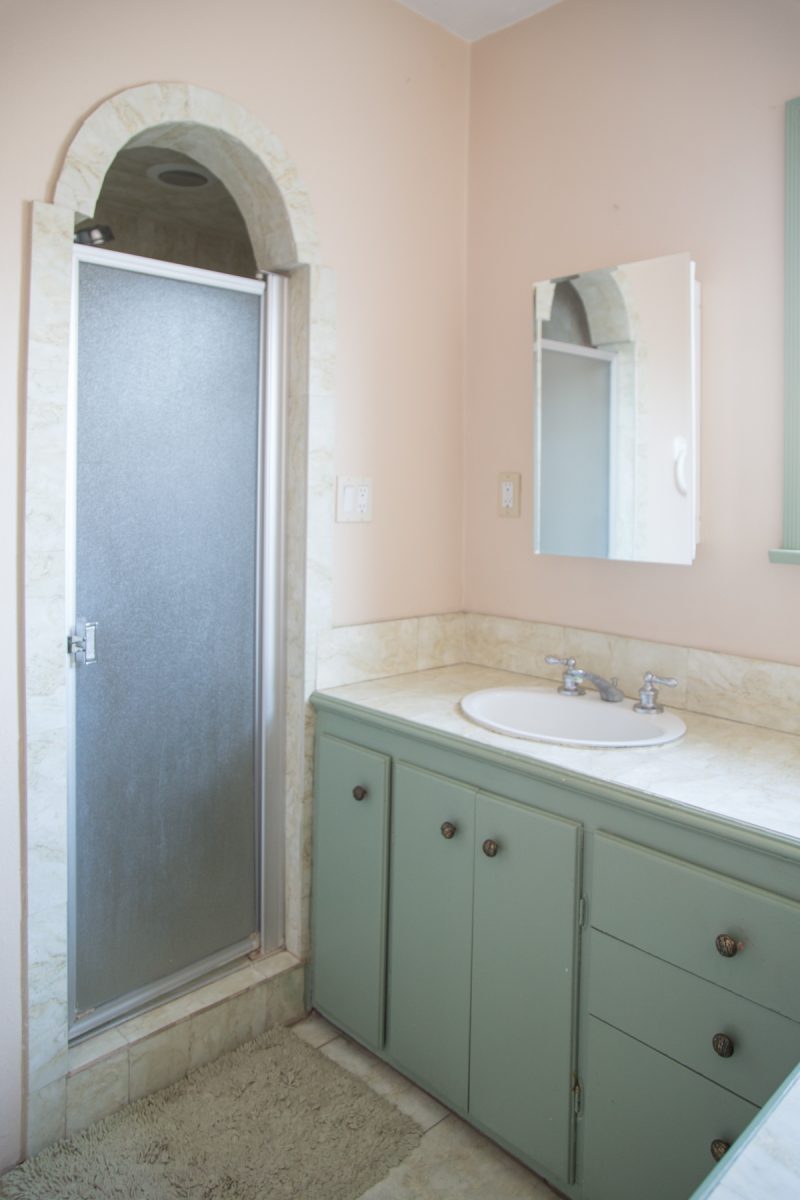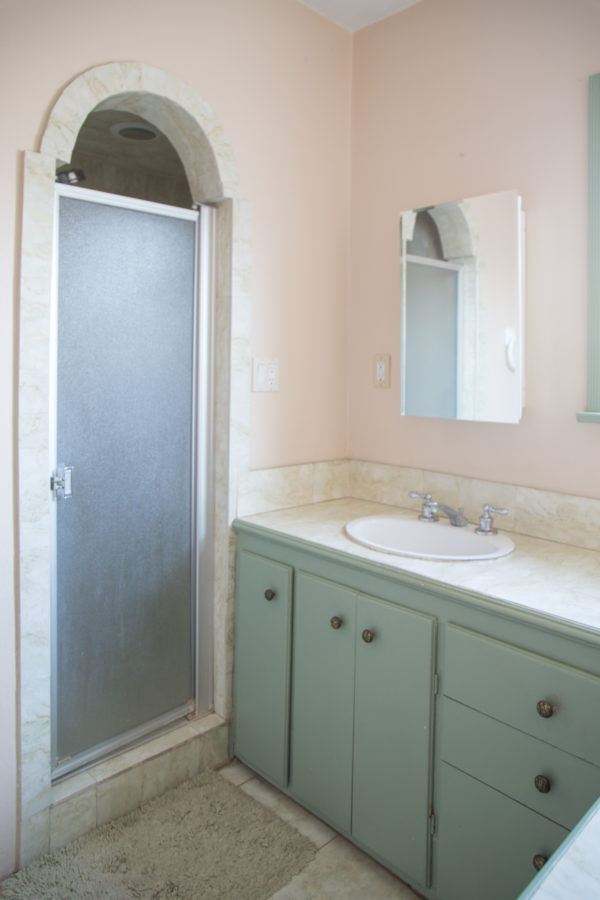 The bathroom above is the kids/guest bathroom. I actually love the shower, if we re-tiled it, because of the arch haha but there's currently no room for a bath tub and with babes, we gotta have one. So, this bathroom will also be getting a full overhaul!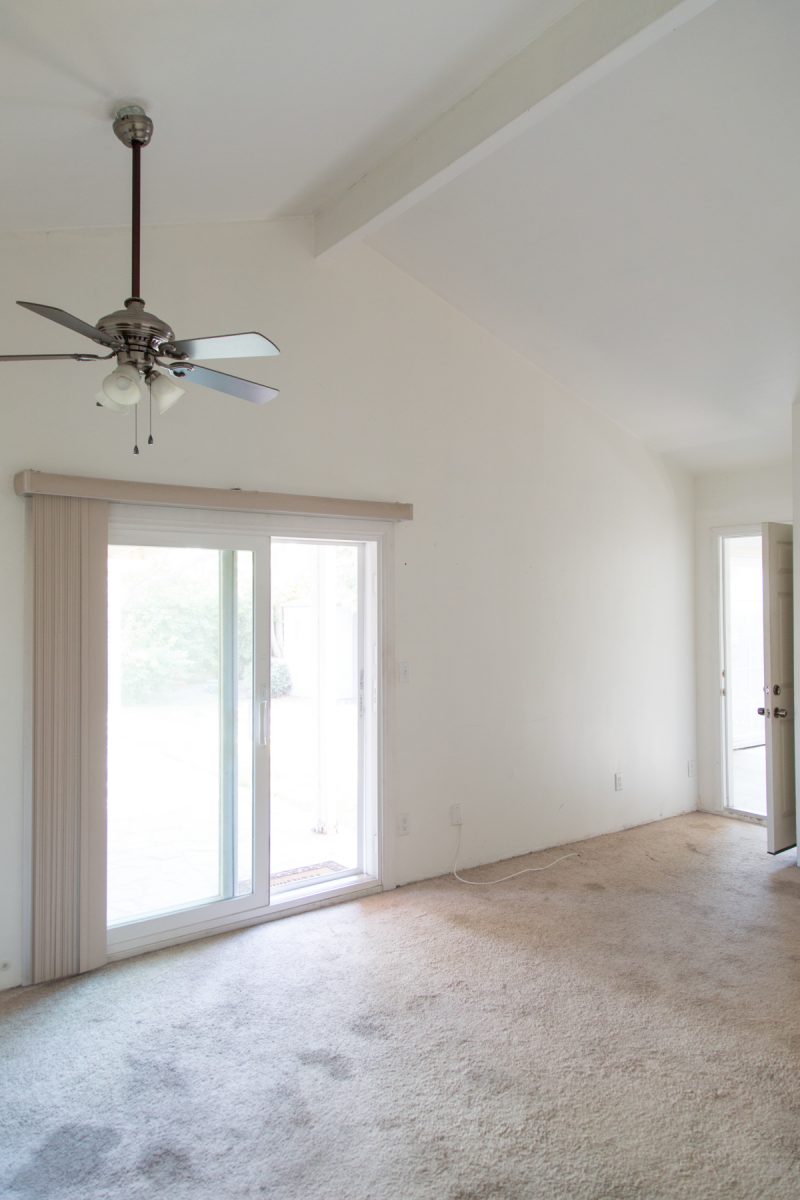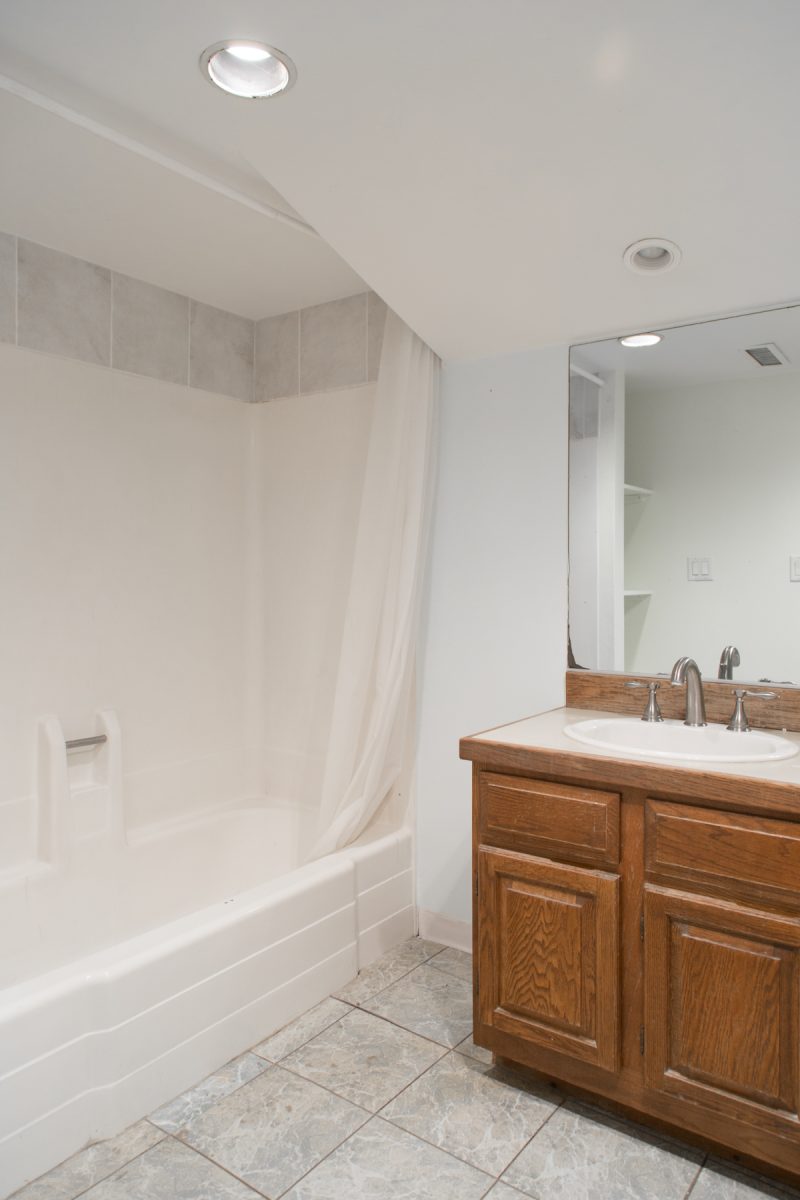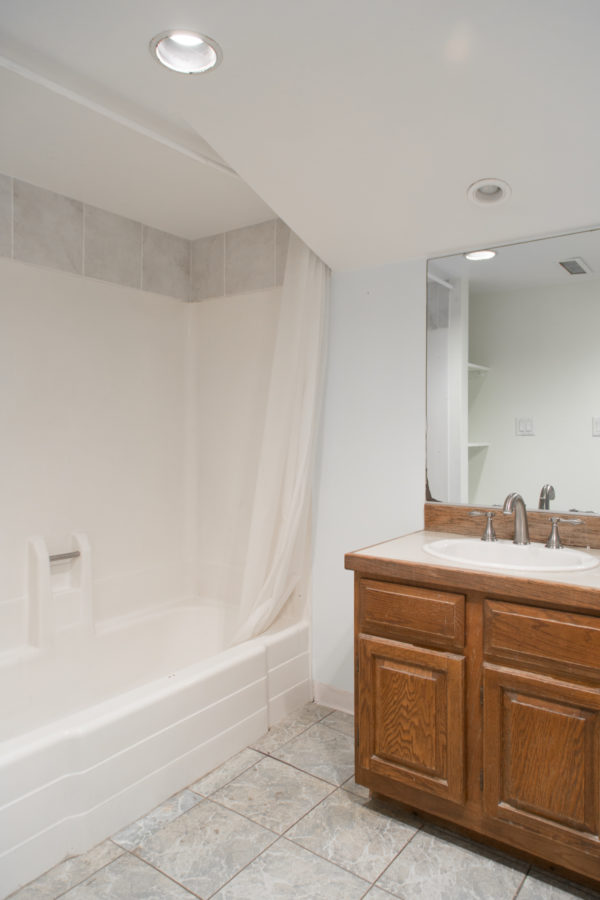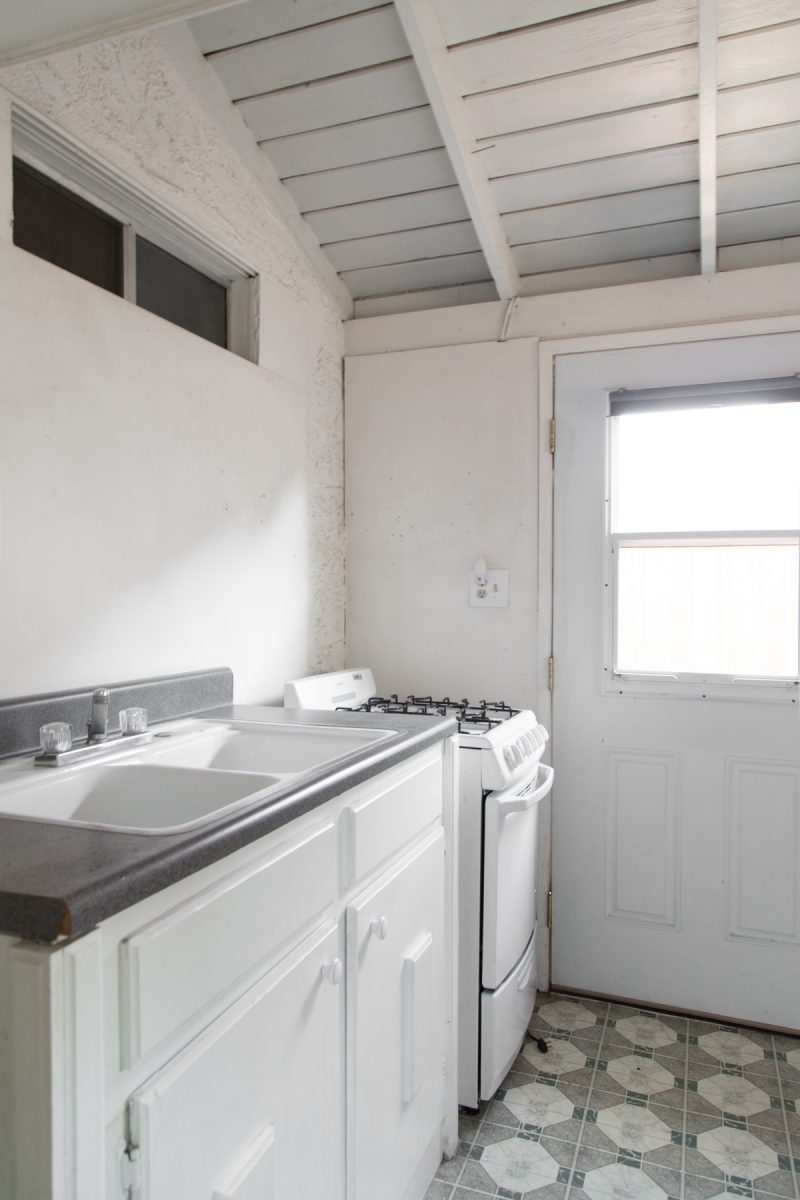 Ok! Above is our super weird master suite! This entire area was an addition to the house which you can tell because it looks it. Ha! It was actually used as a separate rental by previous owners which is why there is a kitchenette in it!
Personally, I'm a pretty big believer in not having a big master bedroom since I feel like bedrooms should only be for sleeping. (Jeff and I differ a lot here!) So I've really struggled with making the biggest room in our house the master. I wanted this to be the family room mostly because of the high ceilings so I could have my giant christmas tree! Haha!!! But with the layout of our house and our plans to grow this family, it just made sense to do it this way. ANYWAY! That was a tangent. We've already taken out that horrifying carpet and the master bathroom needs a full overhaul. (Jeff made it look decent here but it's pretty gross, in real life!) We'll also be removing the kitchenette to turn that little room into a laundry room/closet. REAL excited about that. Say it with me… SHOE. CLOSET.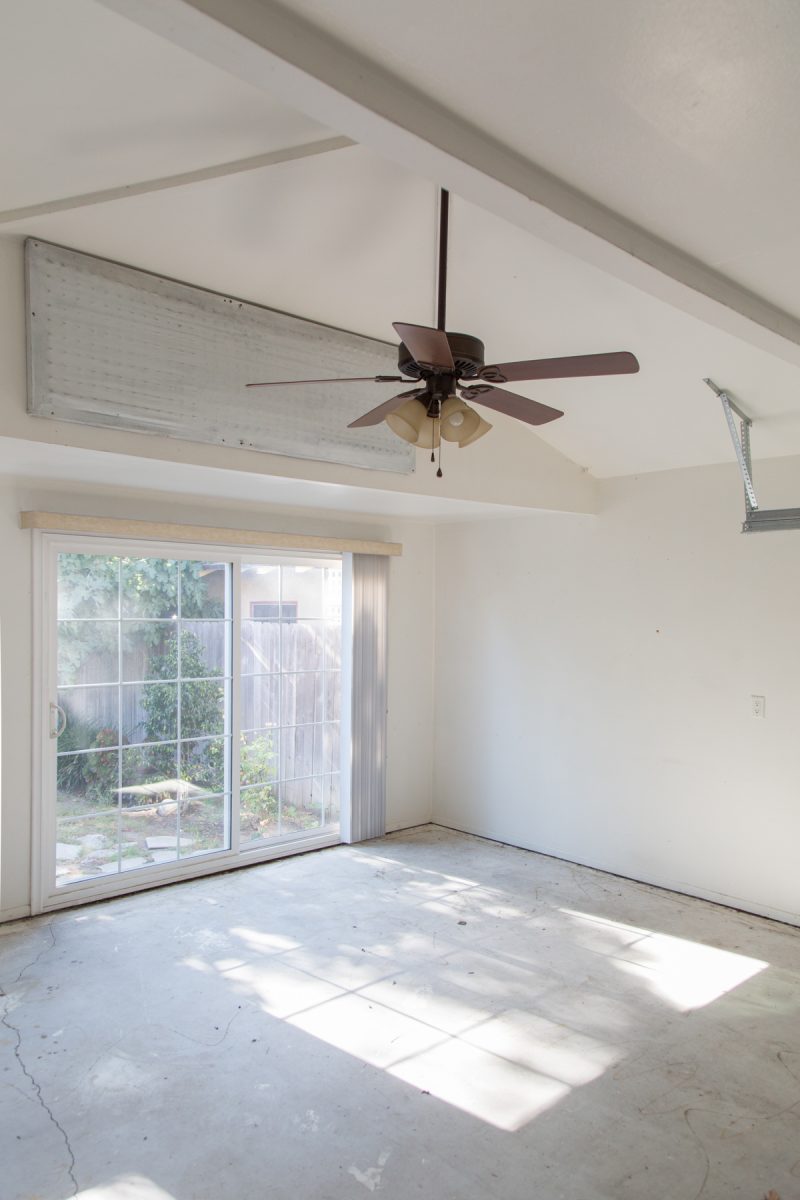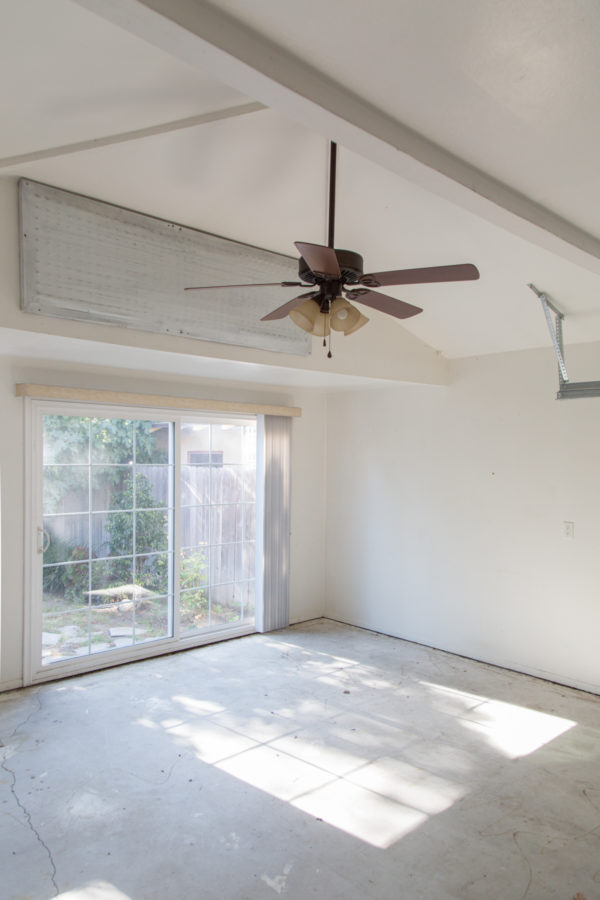 And this is our garage!!! It's already partly finished which we are THRILLED about!! It's off the master, which is super weird, but we are planning to turn it into a playroom… we think. It may also have to serve as a guest bedroom at some point but with the living room being TINY we really need a place where the kids can have space to spread out and be messy so it'll probably be both eventually!
We're also going to divide part of it off to be storage. The idea of having storage is so foreign to us since our apartment has a total of 1 closet right now. What a dream.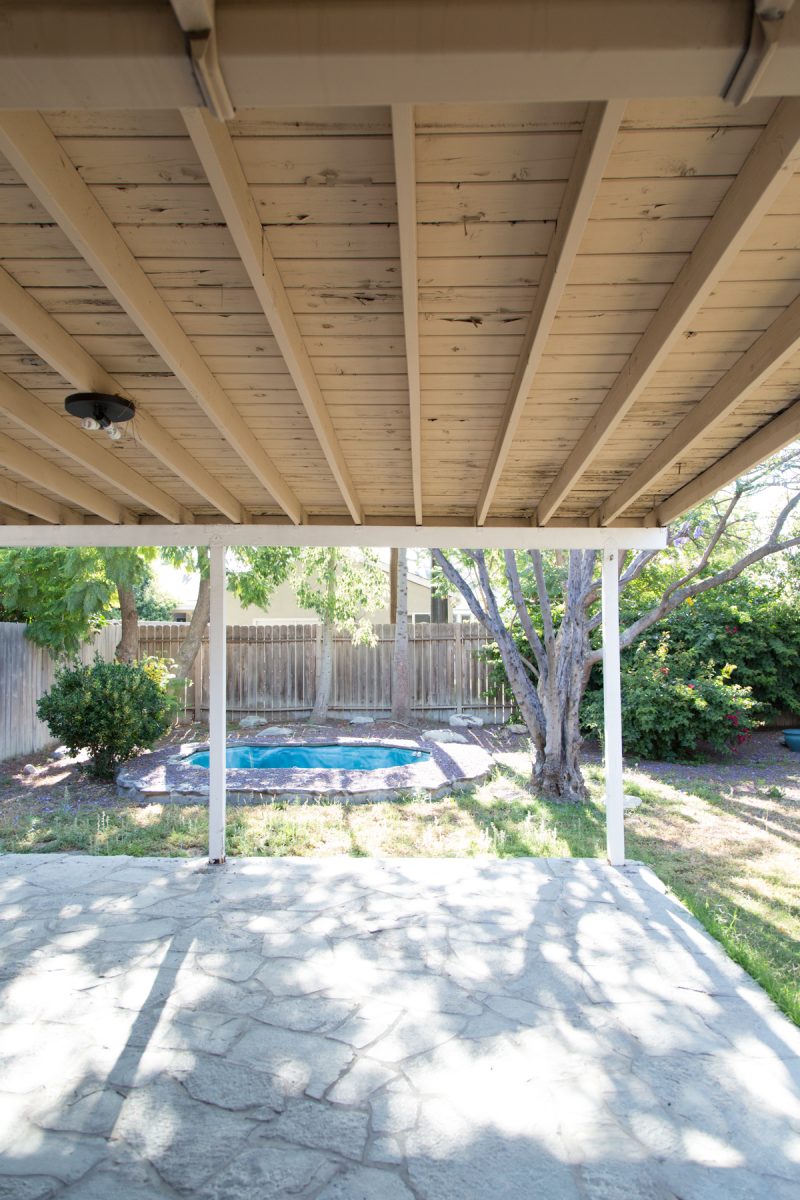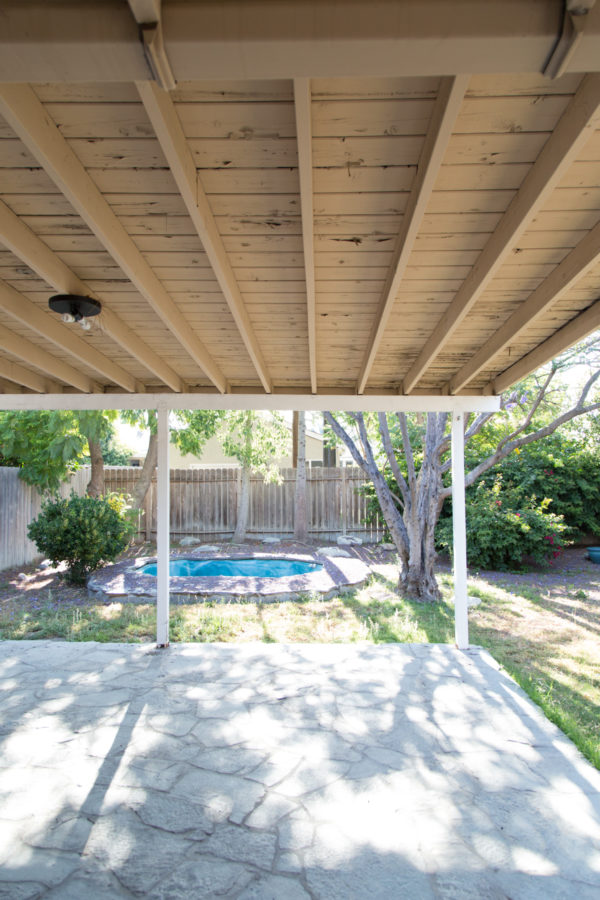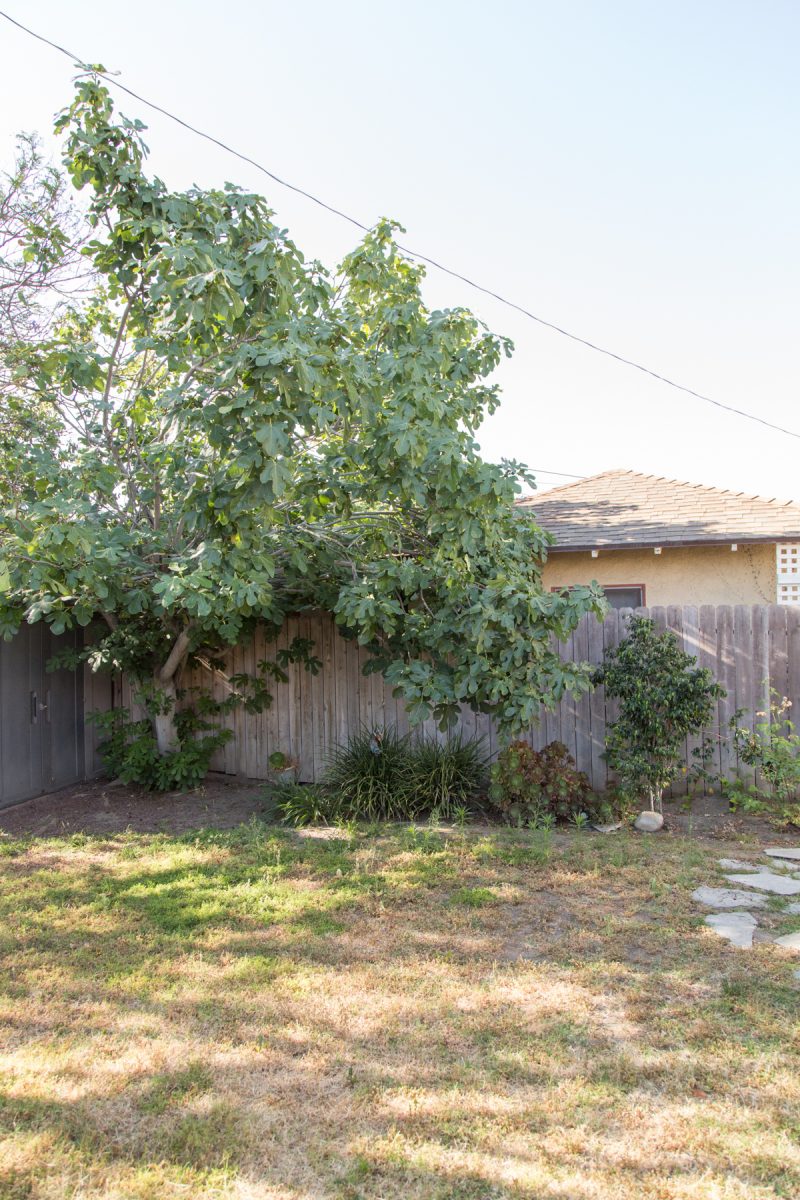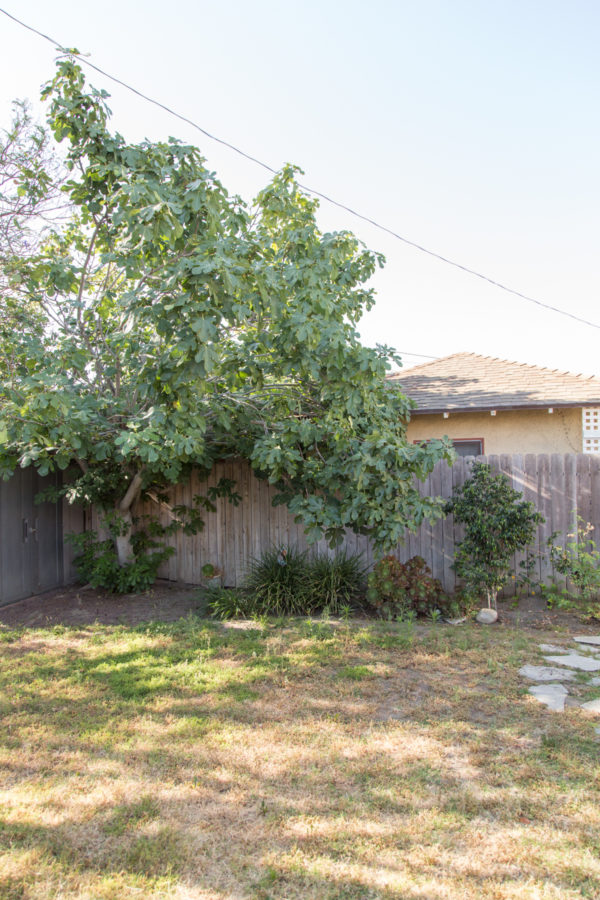 This is just a peek at our yard! WE HAVE A YARD! FYI, that's not a pool. It's a gigantic (12 person?) hot tub that doesn't work. It's also a death trap for our soon-to-be running child. So, we'll be removing it! We have BIG dreams for this yard since with LA weather, we can spend time in it year round. We're hoping to replace the pergola, remove the spa, add an outdoor kitchen (with a pizza oven!?!?), put in a fire pit and keep at least half of it grassy for kids to just run amok in. Oh man, I'm the most excited about this. The idea of being able to go outside is SO exciting!!!!!!
And that's the spark-notes version of our little house! Next up, we'll share our overall design and color-scheme plans for the home. And then we'll start diving into rooms!! EEP!!
Remember!! We'll be doing a LIVE walk-through of the house on my Instagram so you can hear a few more of our thoughts and see the space today at 2:30pm PST! Be sure to tune into that!!!
SaveSave
SaveSave
SaveSave
SaveSave
SaveSave
SaveSave