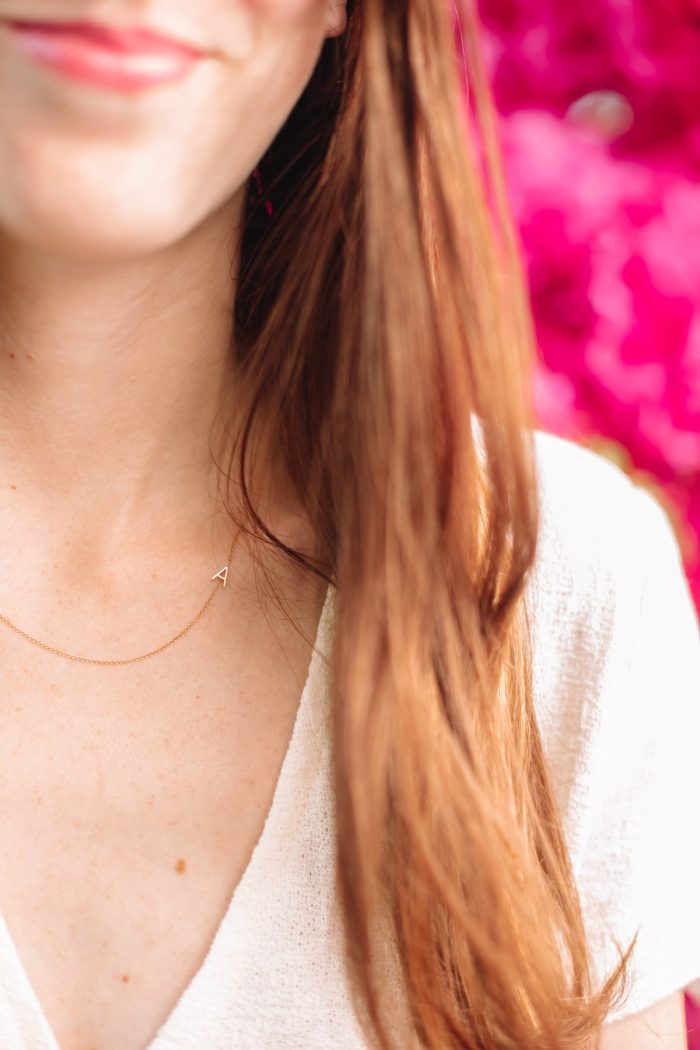 When I was a new mom, I got some pretty incredible gifts from family and friends. Sentimental items, useful items, items I still use/wear/love today.
I wanted to share those today, along with some other finds I've purchased on my own and loved. New mamas can always use some extra love and support, but especially right now, so if you're looking for a gift to send, check these out!
In addition to being perfect gifts for new moms, some of these would be great Mother's Day gifts for mamas of any age kids, too. Each product I have, love and swear by!


Graphic by Meagan Knight for Studio DIY | Lead Photo by Jeff Mindell
Favorite Gifts for New Moms
1. Mother Sweatshirt: I have the "woman" (no longer available) version of this sweatshirt and it is my favorite sweatshirt I own, and from one of my favorite artists! They have several different sweatshirts and I love not only the colors, but the fit. It's a looser/box-ier cut and is super soft, too. I want every single one!!
2. Reusable Gift Bags: I have a few of these reusable gift bags from The Little Market, a wonderful non-profit that supports the female artisans creating the goods, and they are the BEST bags. For any gift you're giving, consider giving it in a bag that the mama can use over and over again. These fit a ton, perfect for farmer's market runs or quick shopping trips, and they look cute too.
3. Tubby Todd Bath Products: These products are the only bath products we use on Arlo and we swear by them! They have clean ingredients and smell great. In addition to having all sorts of products for babies, they also recently launched a new mom line with items just for mama too!
4. Hand Woven Leather Slides: This is a new discovery of mine, and they are the comfiest, most beautiful shoes. As a mom, I pretty much only want to wear shoes that I can slip on with no hands since my hands are always busy with kids/stuff/keys etc. and these are just that!!
5. Moses Basket: We received one of Plum & Sparrow's Moses baskets as a gift from my best friend when Arlo was first born and it was so useful for those first few months of (constant) naps. And it's SO beautiful. It makes a really fun basket for dolls as kids get older, too. They have neutral ones and then weekly, release all sorts of new colors and one of a kind designs, all handwoven in Africa.
6. Solly Baby Wrap: I got so much use out of our Solly baby wrap during the first few months. It was really comfortable and easy to wear, and works great for calming babes in the witching hour when you also often need to get other things done. I like that it easily folds up and can be put in a diaper bag so you have it wherever you go.
7. Initial Necklace: Without a doubt, this is the piece I get asked about most and it is one of my most treasured possessions! I wear my "A" (for Arlo!) initial necklace every single day. It is so simple and delicate and just perfect. And what I love most is that you can send them back and have them added on to if you have more kids.
8. Custom Night Sky Print: This was an incredible surprise gift we got from a friend! It's a custom night sky print of how the sky looked on the night of any special occasion, from any location. Ours was on our son's birthday, in the city where he was born and it's just so special to have.
9. Cross Stitch Portraits: Another great sentimental gift is a custom cross stitch portrait! We have one that hangs on our nursery gallery wall. You can request any amount of people, and animals too!
10. Gathre Mat: We used and still use our leather Gathre mats for EVERYTHING! The mini ones as changing pads, the midi size under a high chair, the larger size for picnic blankets and under art projects. They are the BEST. And now they even make ones that look great as wall hangings, like a world map or ABC print. Can't recommend these highly enough!!
Hope one of these finds is perfect for a new mom in your life!
**This post contains affiliate links. If you click some of the links here and make a purchase, I may get a small commission at no additional cost to you! As always, I only support and recommend products I love and/or have tried myself. Thank you for supporting them, too!