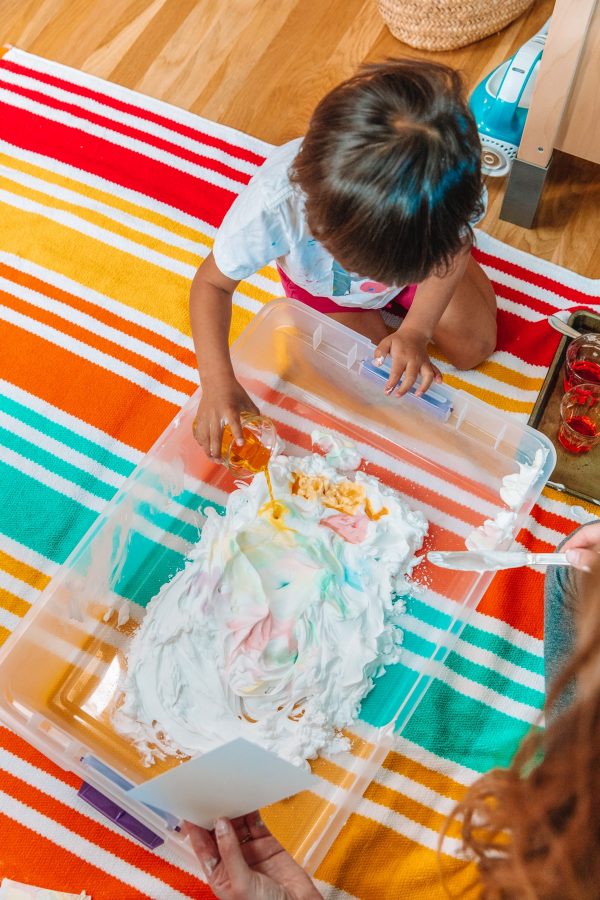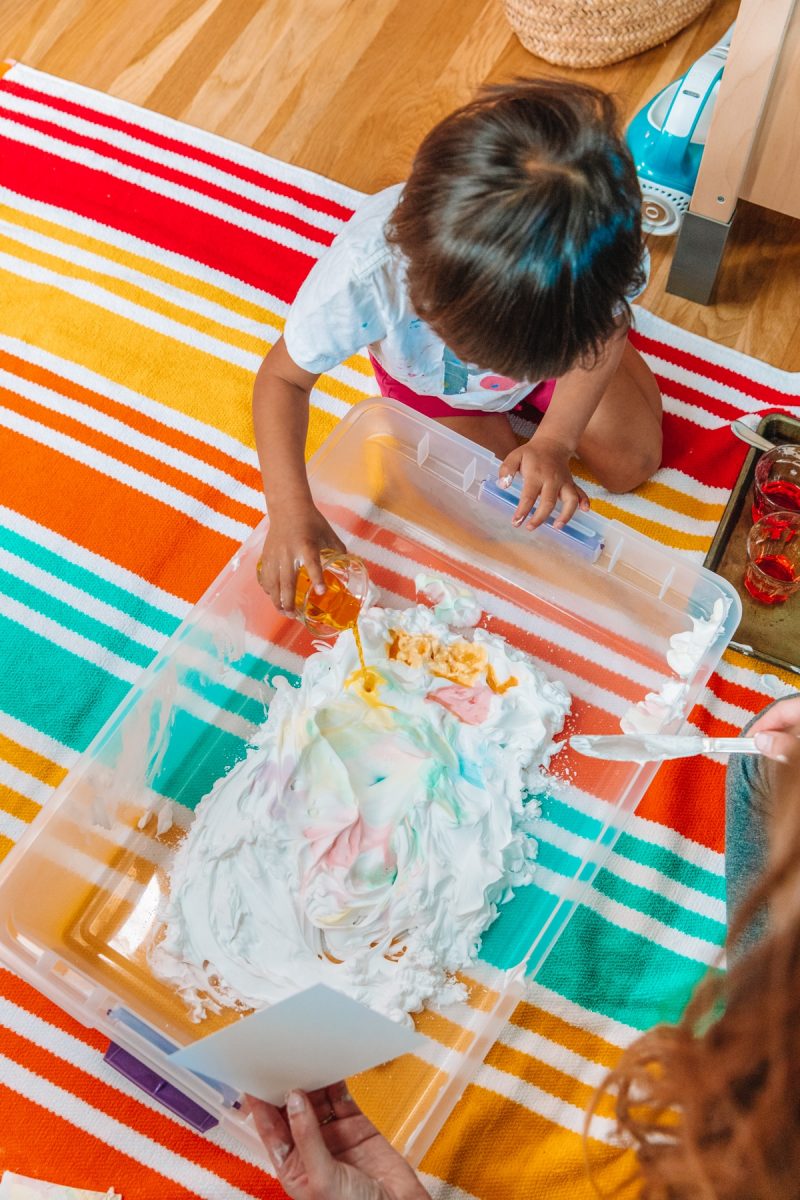 Welcome to Toddler Camp! A daily itinerary of themed ideas to keep your toddler busy while you're at home! You can find more themes and the full guide to Toddler Camp here.
Since our home is filled with so many colors, rainbow day was a no-brainer theme for our Toddler Camp! This day focused on learning, recognizing and talking about all the different colors of the rainbow (and then some!) and we had so much fun.
Take a look at all the ideas below for different rainbow crafts, sensory activities and more to do at home!
Movies + Shows To Watch
Here are some movies and shows that perfectly fit the rainbow theme:
Active Play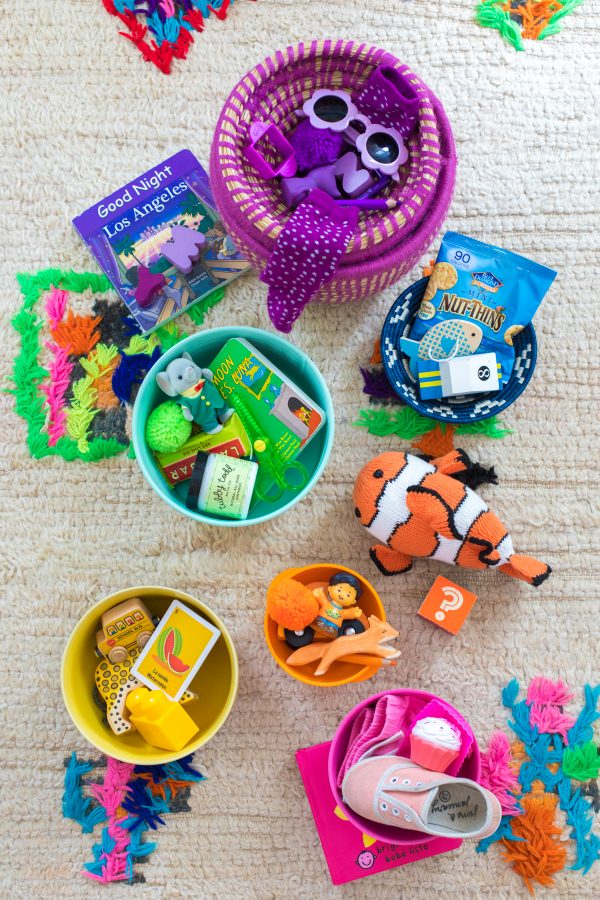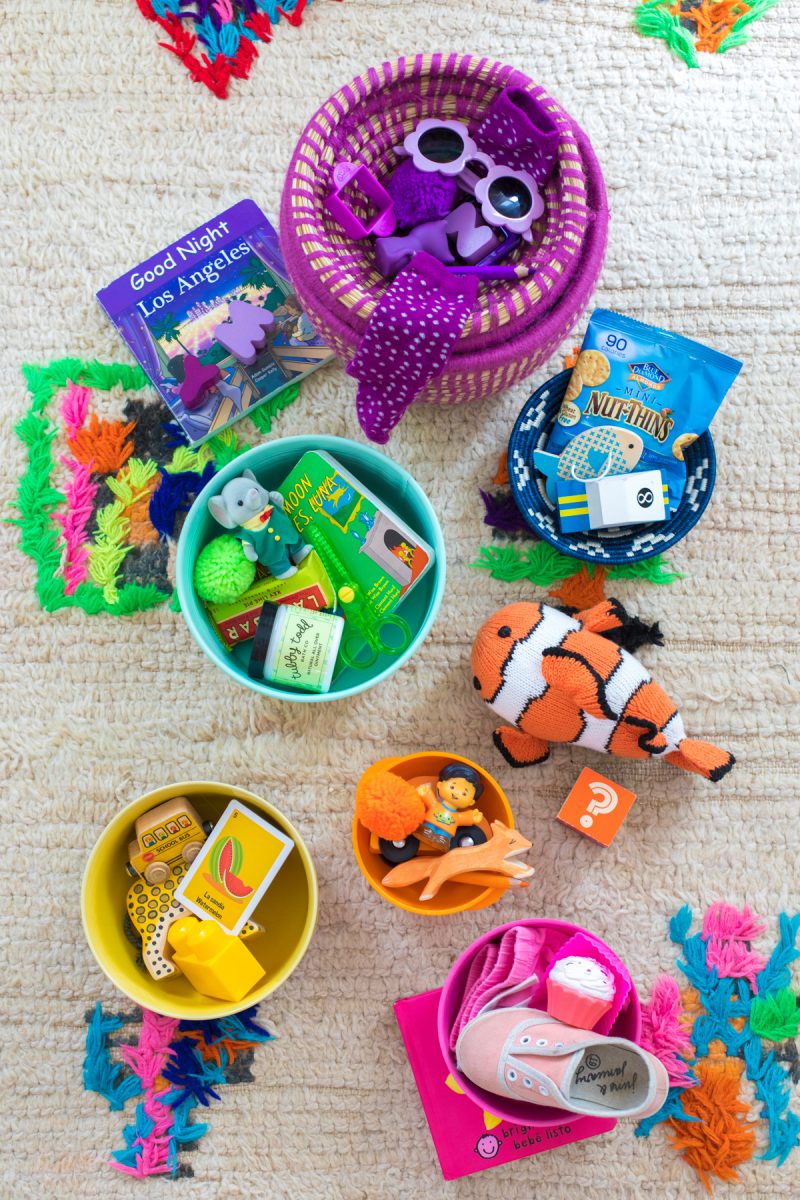 Color Hunt
Set up different baskets or sections, one for each color. Then send your kiddo(s) on a hunt to find items around the house of each color and race them back to the corresponding basket/section. You can give them specific challenges like "Find something pink! Now something yellow!" or just let them loose and they can find different colors on their own terms.
Sensory Play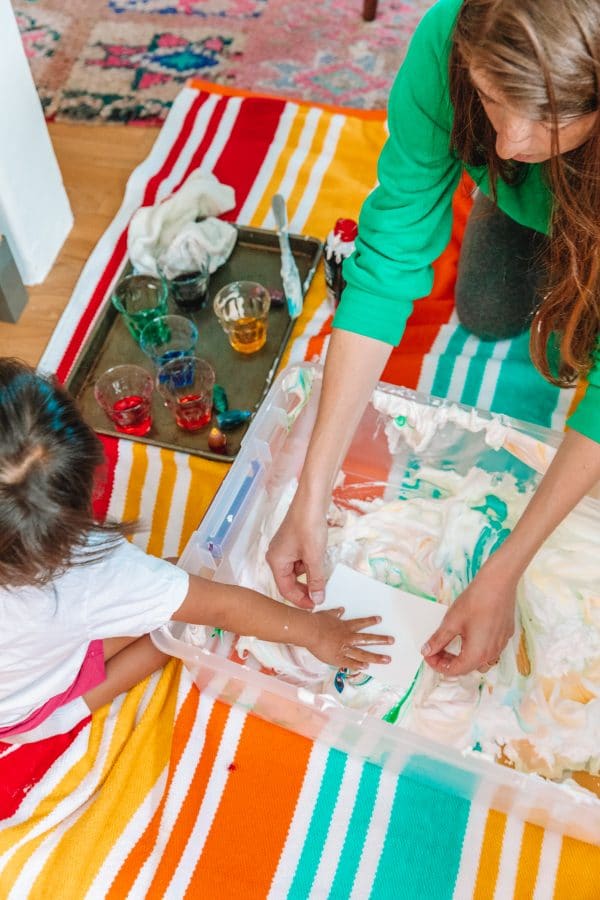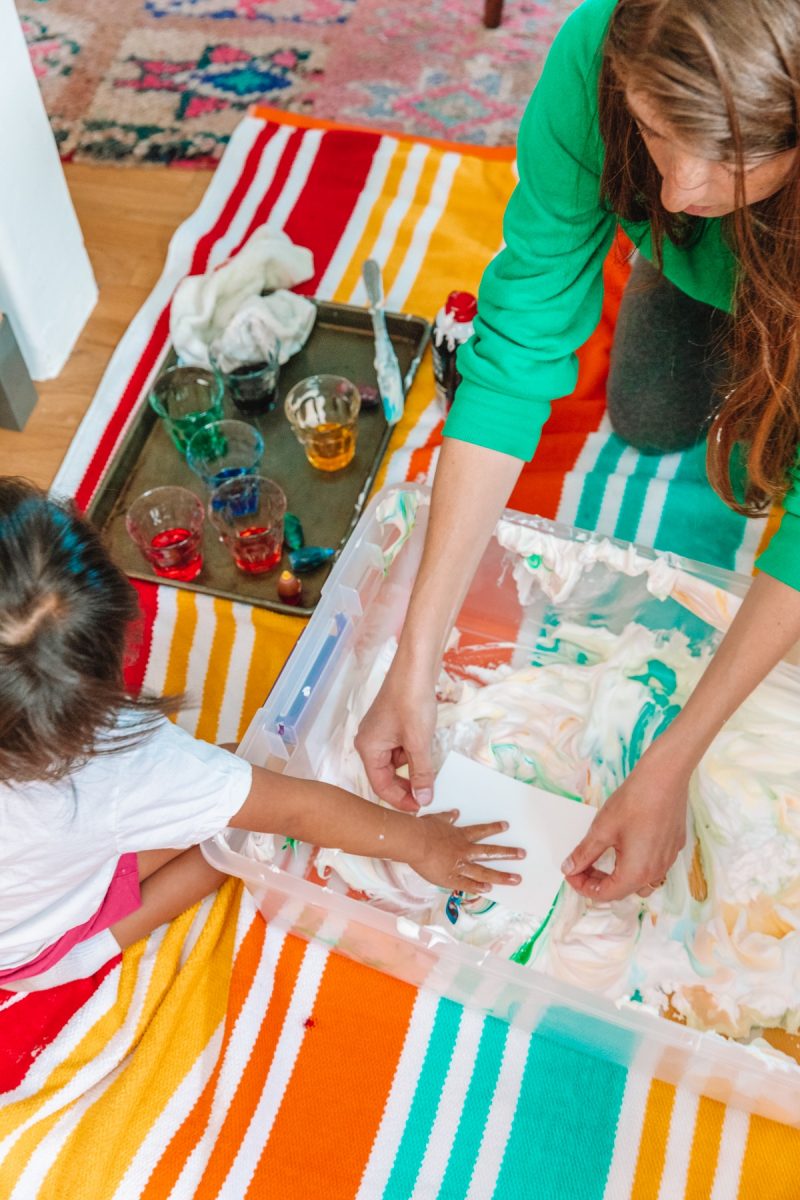 Marbled Paper with Shaving Cream
This is a great sensory project that results in art you can frame or re-make into gifts and cards!
You'll want to cover your work/play space with something like a towel or tablecloth for this! Start with a plastic tub filled with shaving cream (the classic, foaming type!) and drop drops of food coloring or paint on top. Swirl the colors together with a butter knife, bamboo skewer or paint brush etc.
Place a piece of card stockor other thick paper on top of the colors swirled and remove. Scrape off the shaving cream and you're left with beautiful marbled paper!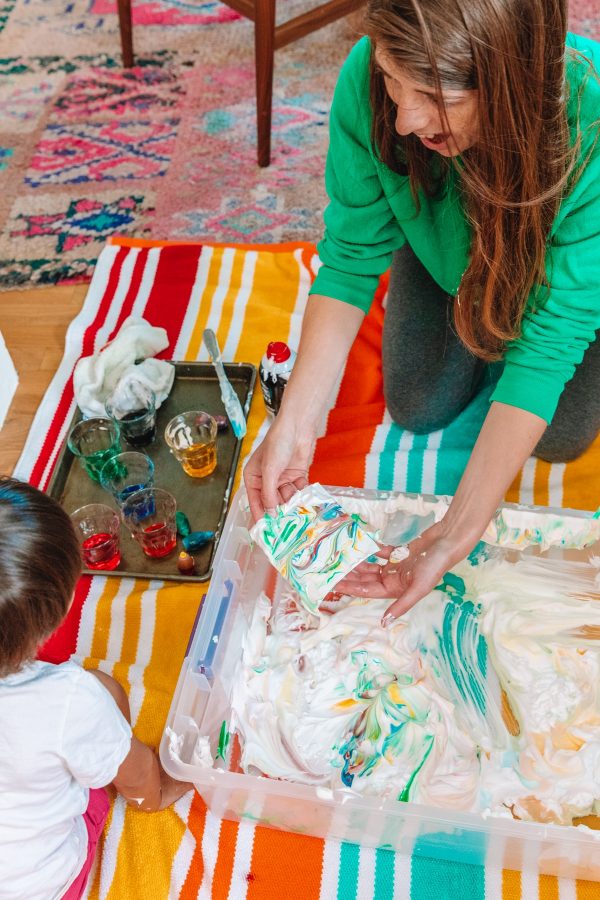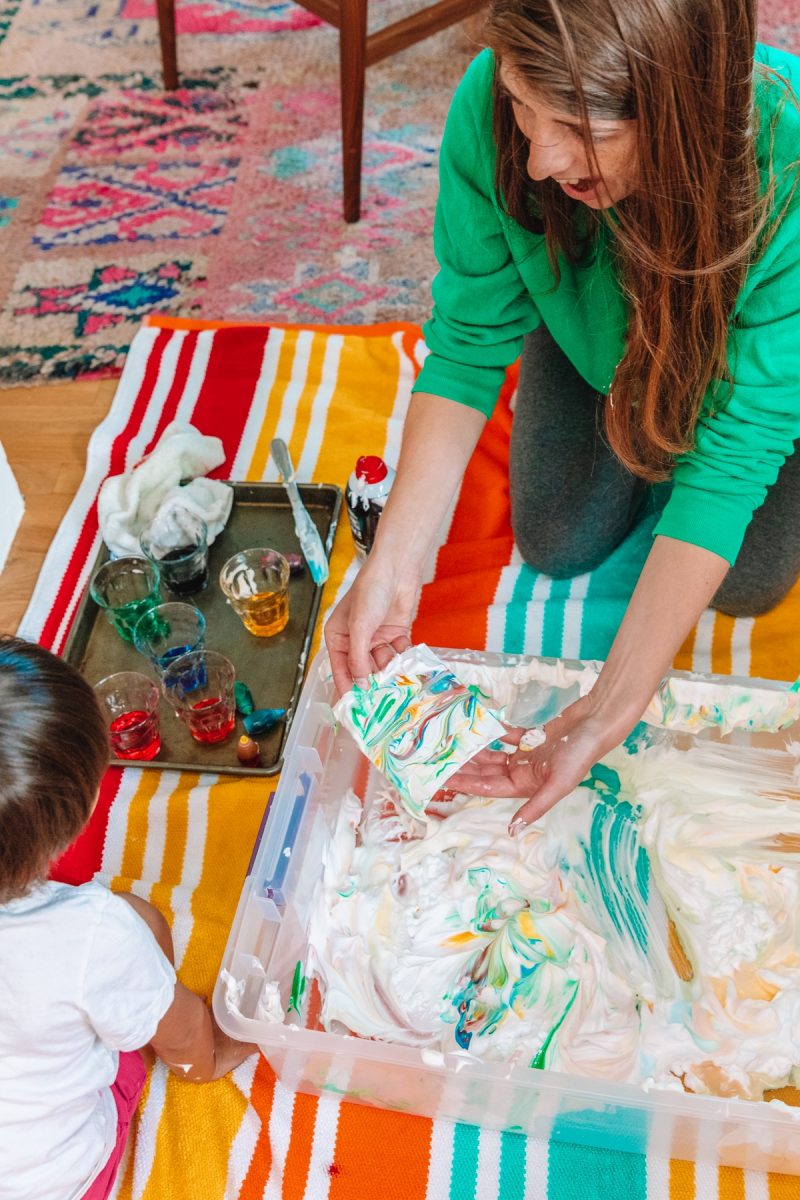 Crafts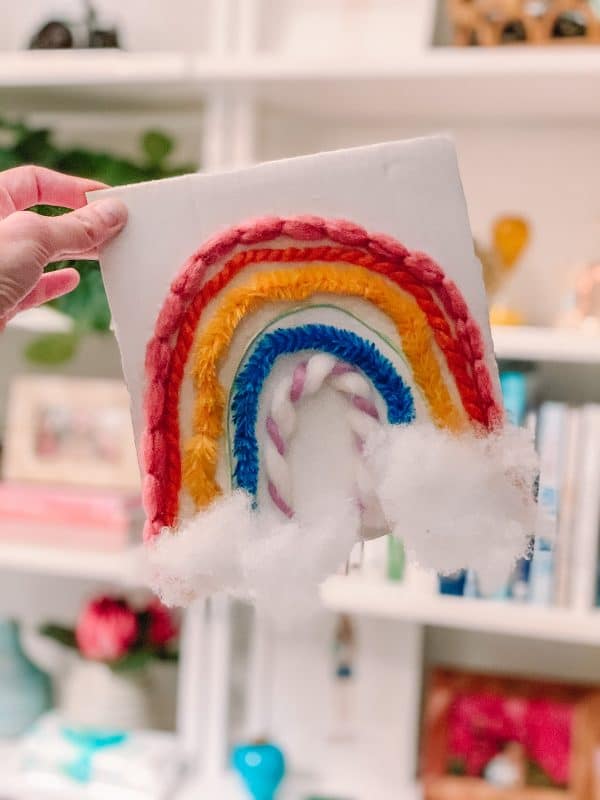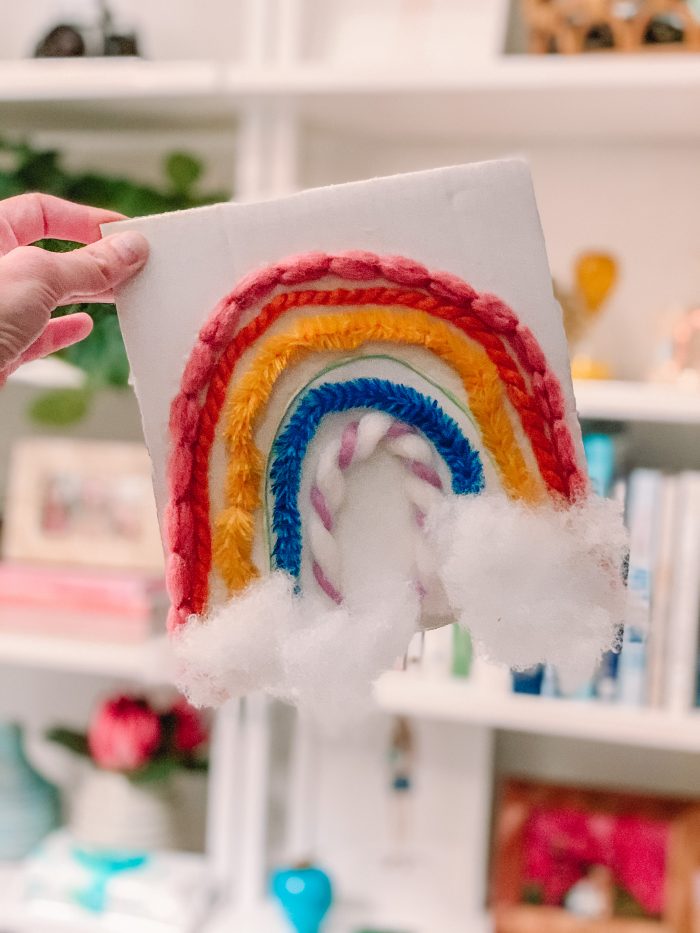 Cardboard Rainbows
I saw this project on The Mama Notes and loved it! We gathered up some different materials like yarn, pipe cleaners and ribbon. Then, depending on your child's age, you can draw the glue lines and have them place the different materials along the lines. Or, they can do it all themselves!
If you have any cotton fill or cotton balls, use those for clouds!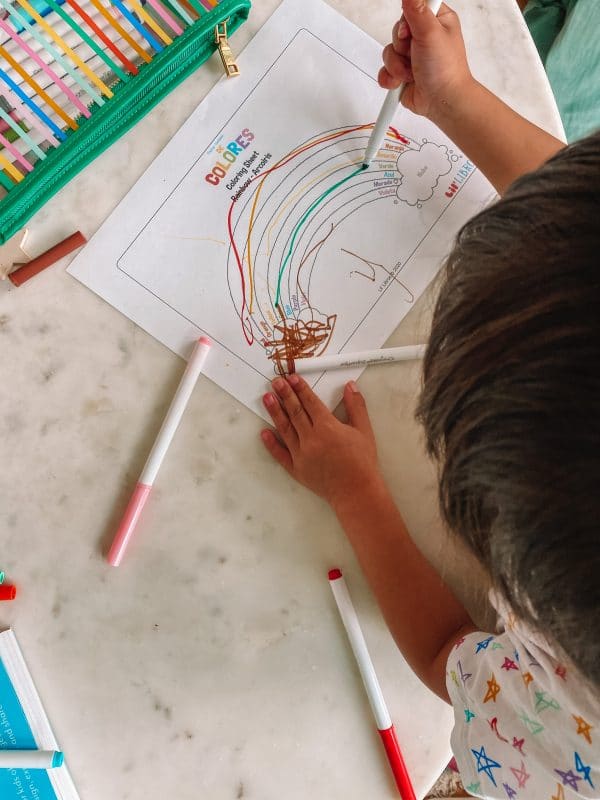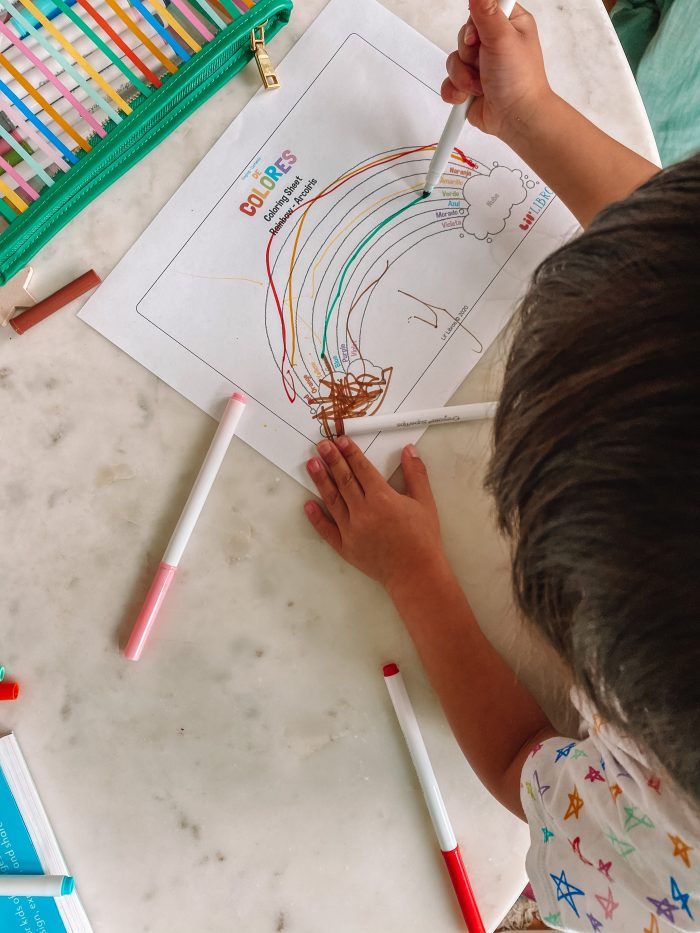 Rainbow Coloring Sheets
There are so many rainbow coloring sheets online and these make a great coloring excercise! Make a dot of color on each side of the different stripes of the rainbow and have your child connect them with the corresponding color!
The one I used was from Lil' Libros email newsletter, but you can find many by googling "rainbow coloring sheet"!
Games + Puzzles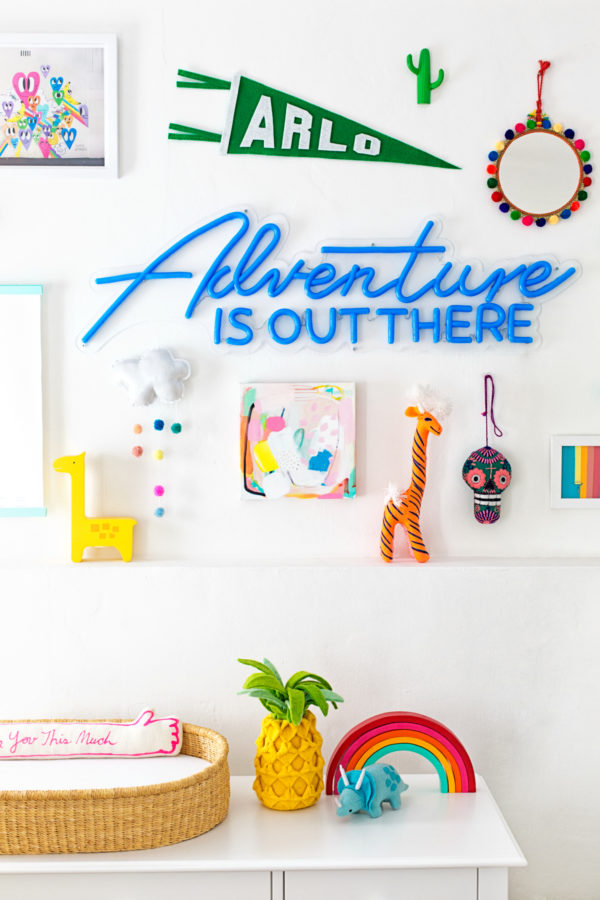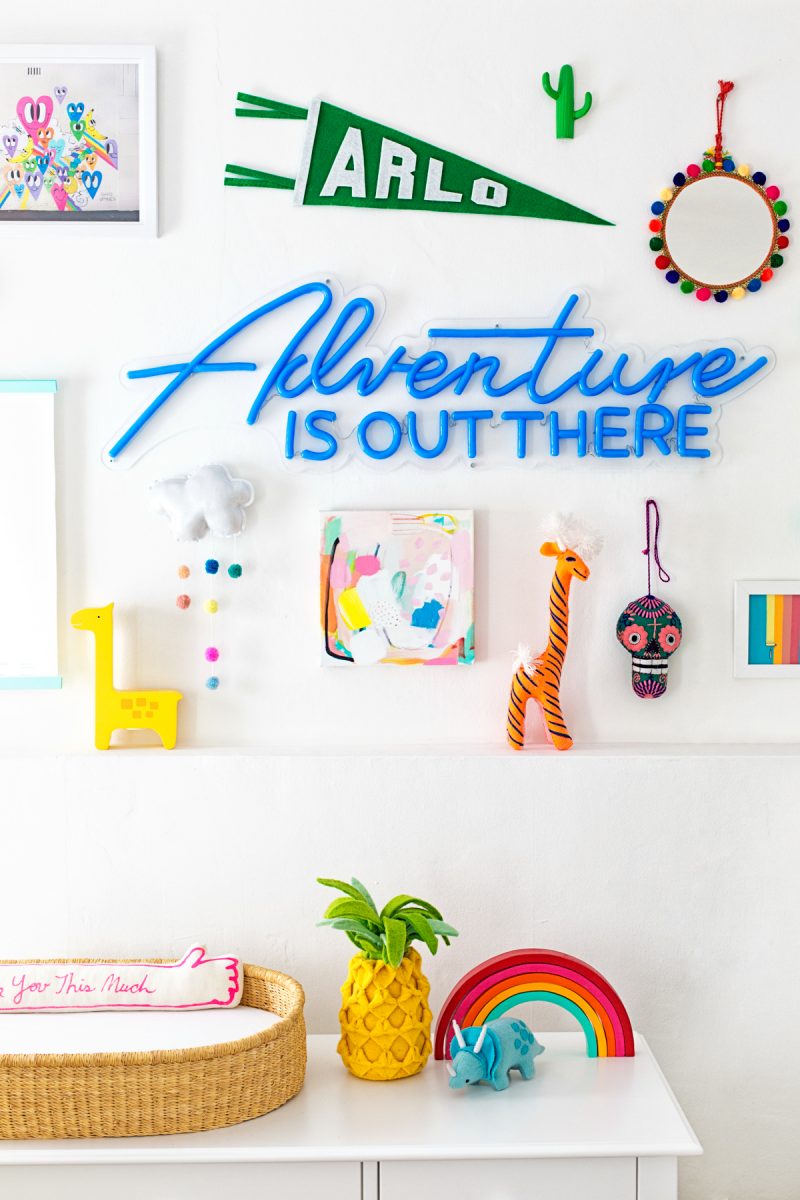 Here are a few rainbow toys, games and items that would be a great gift or addition to your toy collection:
Books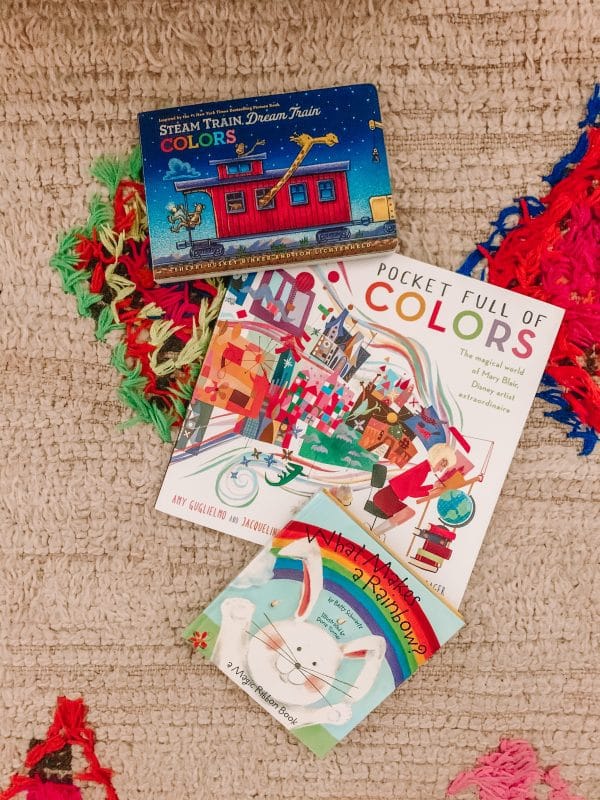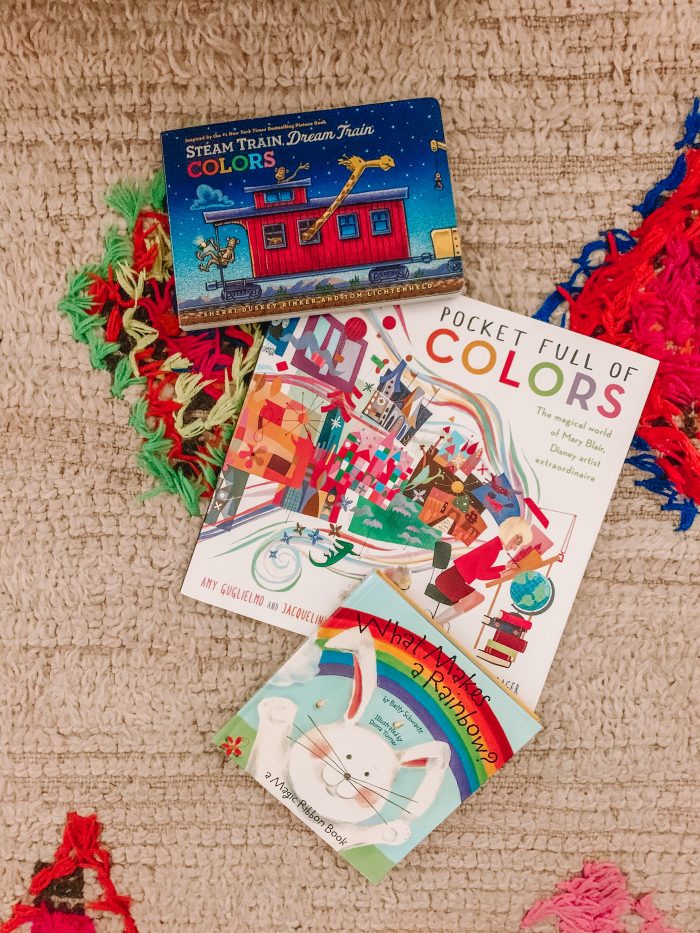 If you're looking for children's books about rainbows, here are a few of our favorites:
What Makes A Rainbow by Betty Schwartz
Steam Train Dream Train: Colors by Sherri Duskey Rinker and Tom Lichtenheld
A Pocket Full of Colors by Amy Guglielmo and Jacqueline Tourville
Not Quite Narwhal by Jessie Sima
Shop them in my Amazon shop here!
And there you have it, a full day of rainbow fun!!
If you want to learn more about how I structure our "camp" days, check out this post. The schedule allows for free play and downtime as well.
And of course, if you make or do any of these projects, please tag me if you share a picture or story on Instagram so I can see!!