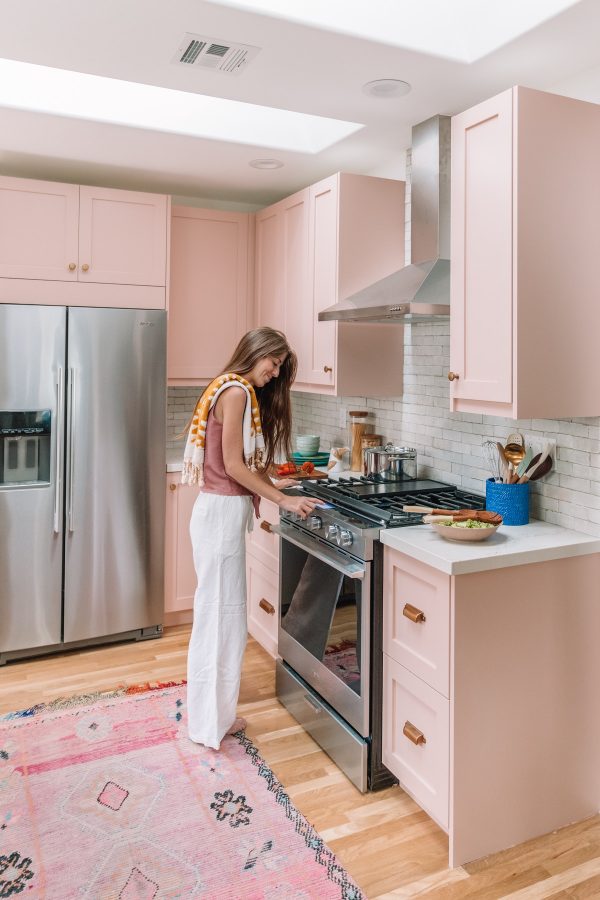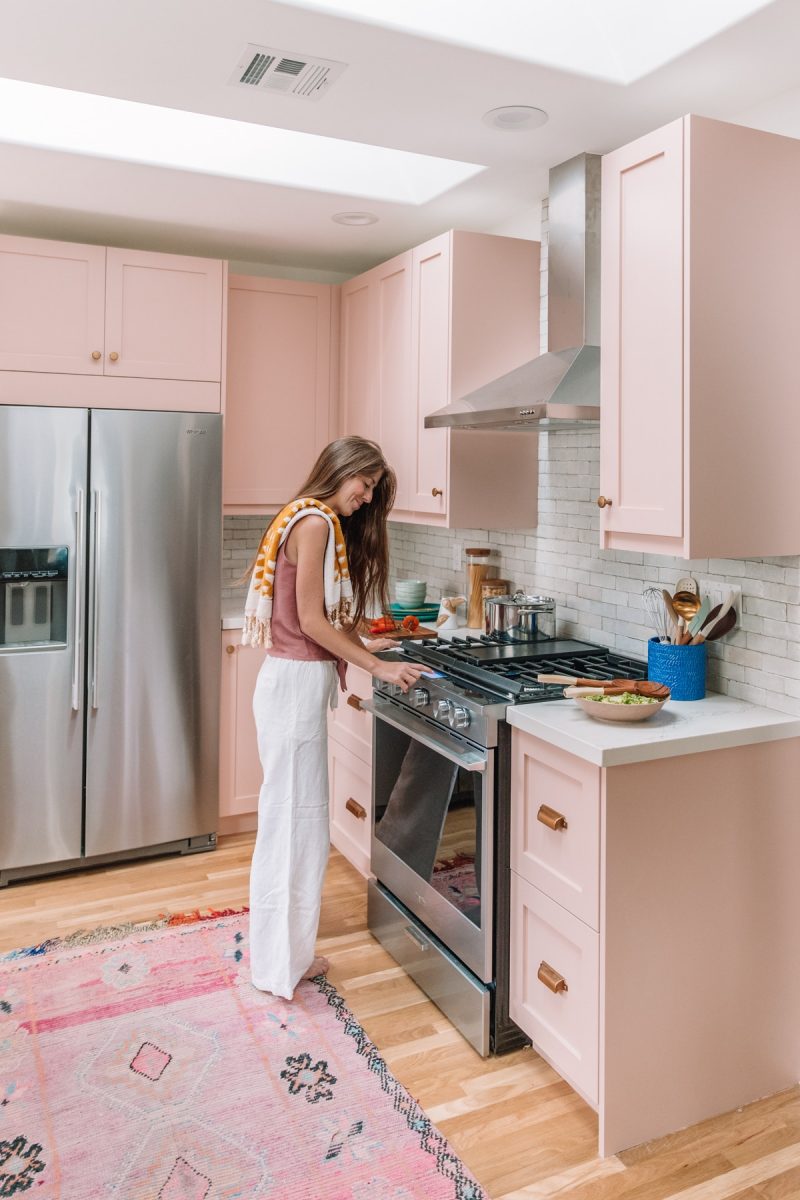 I don't love to cook. We also never have much time to cook. As a result, we do a lot of "semi-homemade" type meals where we assemble various ingredients from the store into a bowl/taco/pasta dish. But when I do want to make a "dinner" from scratch, it still needs to be super simple, but super yummy!
Below I'm sharing some of our family's favorite easy dinner recipes! You'll quickly notice we gravitate towards similar flavors and ingredients, but it certainly makes it easier to shop and mix and match things! We try to eat vegetarian when we can, and we tend to do "one bowl" or "one dish" type meals, too, instead of a main and sides!
I noted the ones that were toddler approved, or toddler approved with modifications! Most are!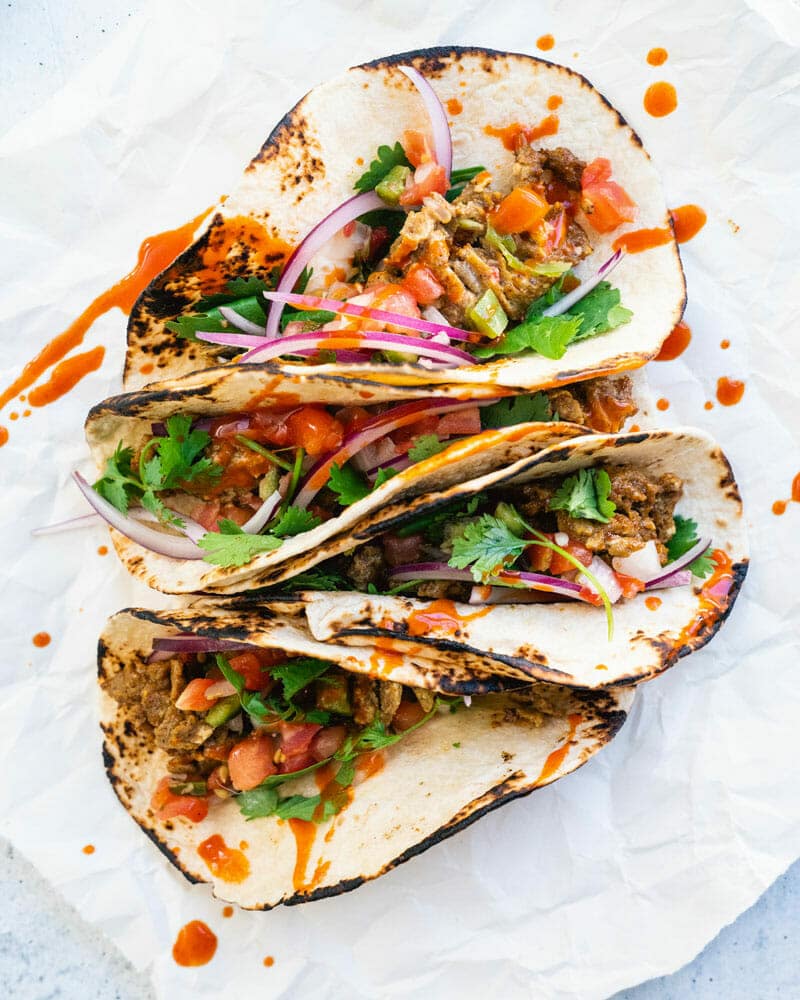 Photo by A Couple Cooks
5 Minute Tacos
Toddler approved! We usually just make a separate not "spicy" egg for the kiddo and serve the same toppings, etc with it!
We love tacos, we love eggs and we love fast dinners so this was an instant winner. You load up the eggs with spices and they become "chorizo"-like! Then top with whatever you so chose and boom! Delicious.
Get the 5 minute taco recipe here!
Lemon Chicken Noodle Soup
Toddler approved!
This is our go-to chicken noodle soup, mostly because of the addition of lemon! We love lemon in this family.
Notes: I always add in extra veggies! Usually spinach, broccoli or riced cauliflower!
Get the lemon chicken noodle soup recipe here!
Healthy Turkey Chili
Toddler approved!
We don't love beans so we love that this turkey chili doesn't have them! It's SO yummy and flavorful.
Notes: We often swap/add in other veggies (like carrots and fresh tomatoes) to use up what we have and we use less salt than suggested! We hav also made it with Beyond Beef instead of turkey and it's been just as good!!
Creamy Avocado Pasta
Toddler approved!
Oh man, this pasta is DELICIOUS and so fast!! You just toss everything in the food processor and BOOM! You have a perfect "creamy" (without the cream) avocado sauce. I usually blend in a few handfuls of spinach or arugula instead of the basil because I never have basil on hand and want those added nutrients! Can't recommend it enough!
Get the avocado pasta recipe here!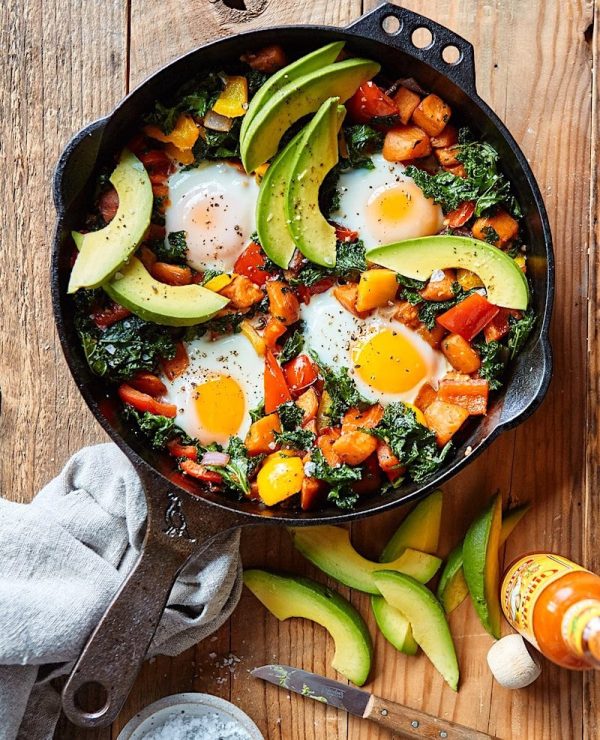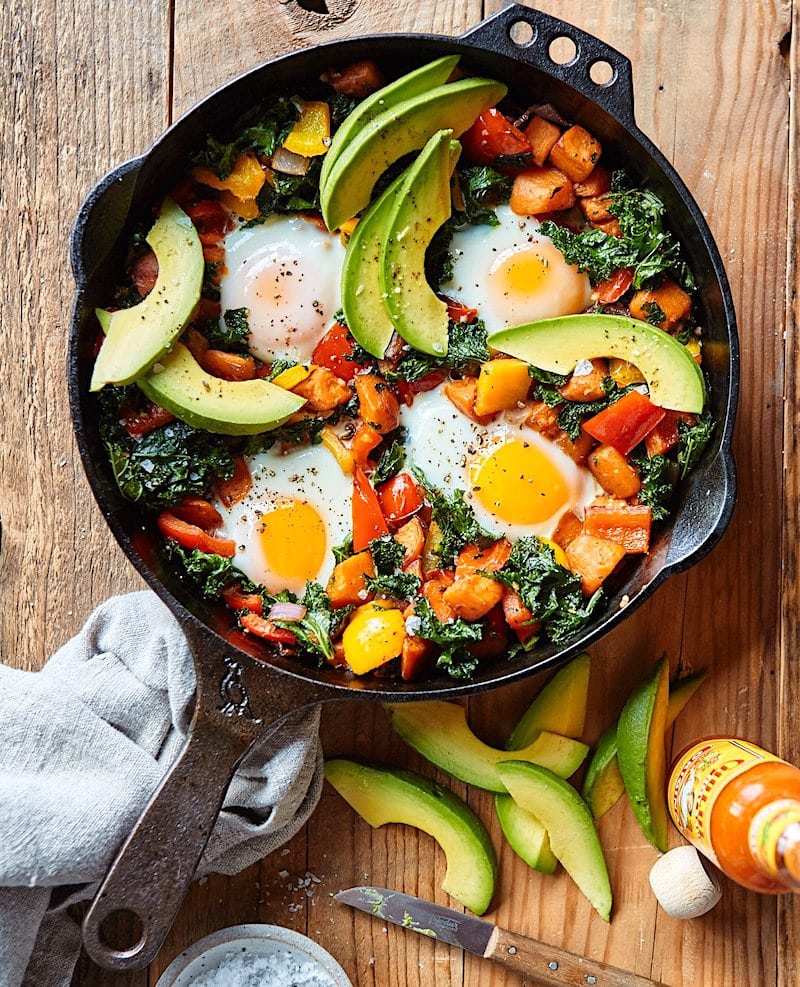 Photo by Two Peas & Their Pod
Sweet Potato Hash
I usually wing a recipe for sweet potato hash but the one I linked is pretty close to what we do, I just do it less fancy! Ha!
Notes: I microwave my diced sweet potatoes in a covered bowl with some water instead of boiling, because I'm lazy. Then I continue with the recipe as written, adding in whatever veggies we have that make sense (we love adding leftover brussel-sprouts to this dish!). But instead of adding the eggs and baking it, I just fry a few eggs separately and add them on top of each of our bowls along with the avocado, and usually hot sauce too!
Get the sweet potato hash recipe here!
Turkey Enchiladas
Toddler approved!
This is a recipe my sister-in-law always makes and we LOVE IT. It's delicious as-is, but we modify ours quite a bit since we almost never have cream cheese in the house. See my notes below!
Notes: I simply eliminate the cream cheese and honestly it's still delicious. We love making this with Siete's red enchilada sauce (swapped in for the picante sauce) and their cashew queso (instead of cheese on top)!
Get the turkey enchilada recipe here!
Venetian Rolled Pizza
Toddler approved!
I made this for the Super Bowl when we were in college and it weirdly became our Super Bowl tradition ever since. It's definitely more of a special occasion thing for us, but I wanted to include it because it's simple and SO yummy if you're a prosciutto fan!
Get the Venetian rolled pizza recipe here!
Tomato Soup
Toddler approved!
We definitely prefer a hearty, acidic tomato soup to a creamy one so this one is our favorite! The ingredients are simple and there's no sugar or milk at all in it!
Get the tomato soup recipe here!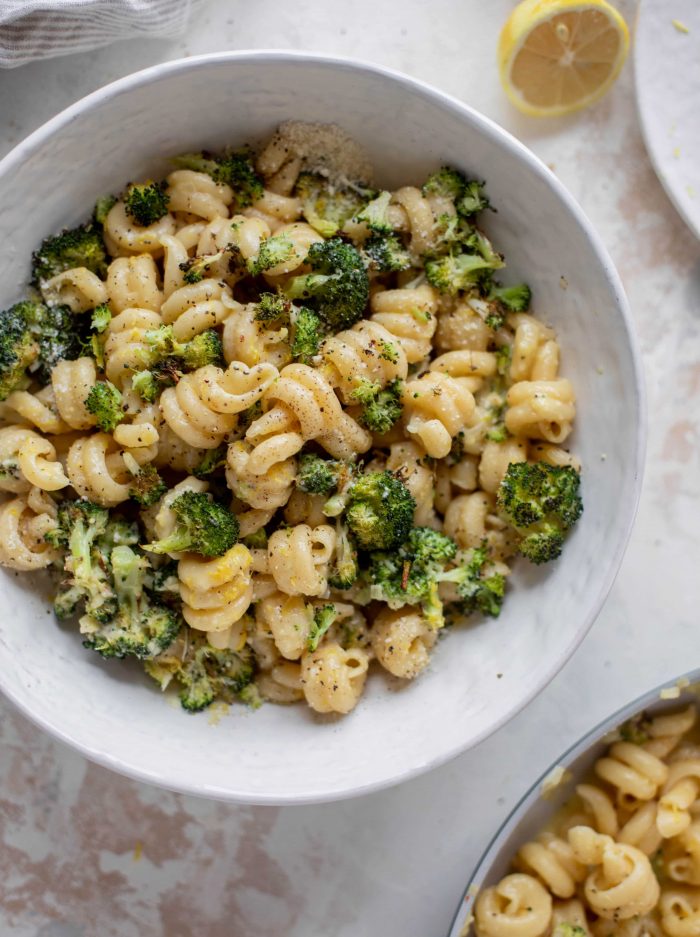 Photo by How Sweet Eats
Broccoli Lemon Carbonara
Toddler approved! (Though sometimes without the broccoli, depending on the day…)
Made this one night when we had broccoli to use up and it was such a hit! I mean, you can't go wrong with a carbonara style pasta, right?
Get the broccoli lemon carbonara recipe here!
No-Rise Pizza Crust
Toddler approved!
It's been a long time since we've made pizza at home, but when we used to, I loved using this pizza dough recipe because you didn't have to wait for it to rise! Easy, quick and delicious!!
Get the no-rise pizza crust recipe here!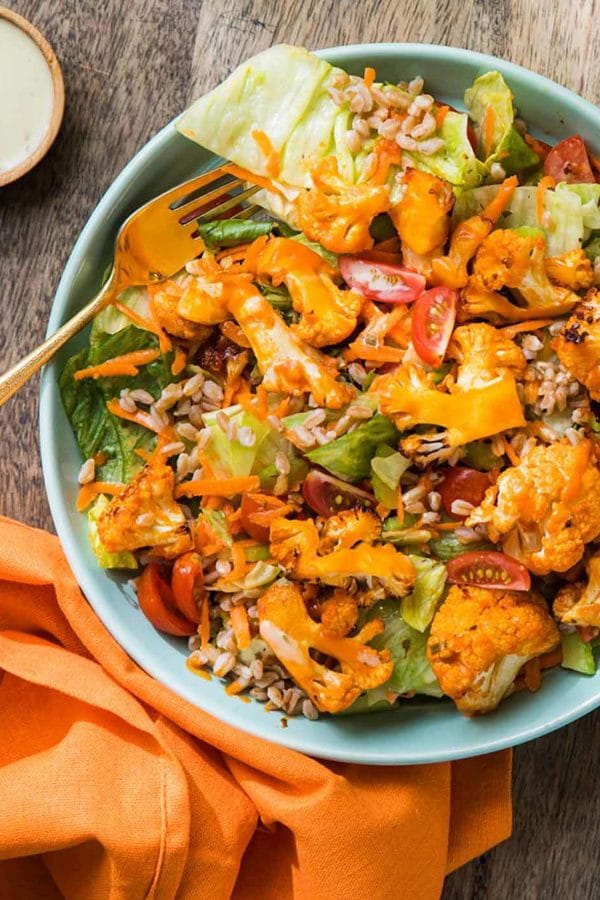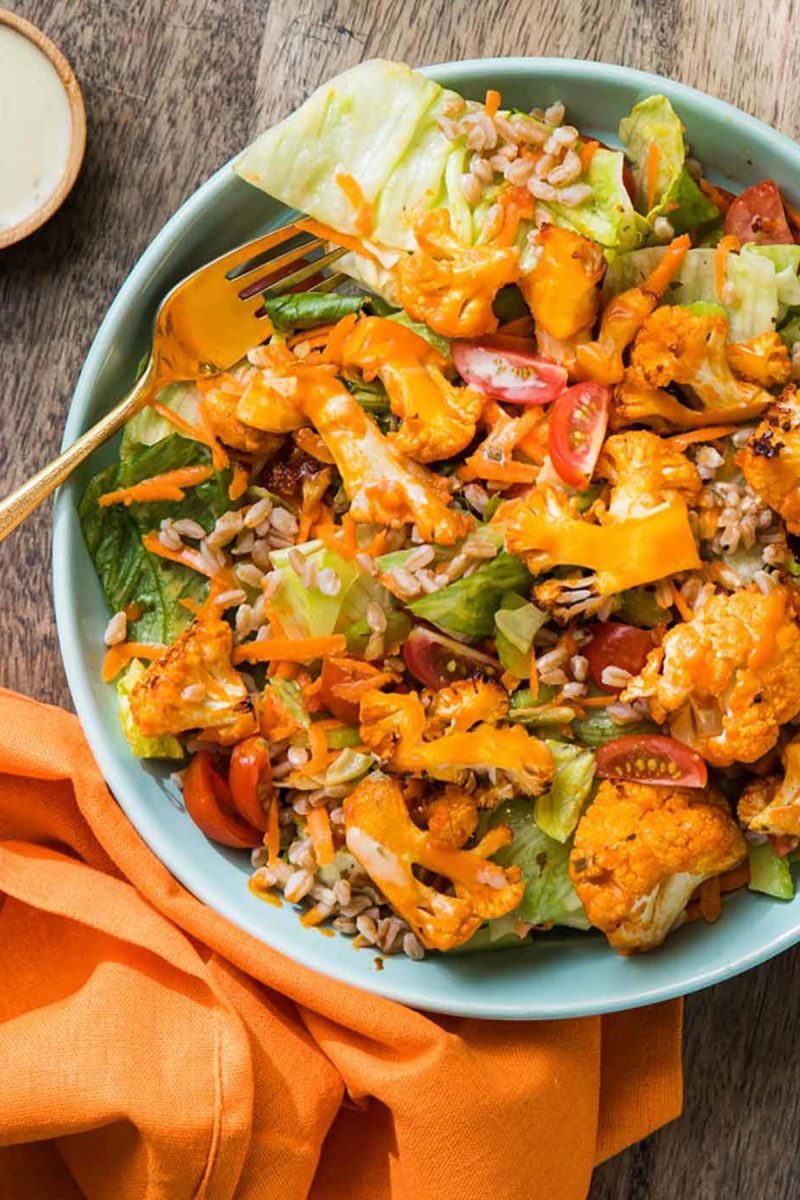 Photo by Purple Carrot
Buffalo Cauliflower Farro Bowls
We just discovered this recipe and really loved it! We LOVE buffalo cauliflower wings from a local restaurant so it was fun to make something similar at home, but in a "bowl" form.
Note: We left out the celery since we aren't big fans and tossed in some other veggies instead! We also are in LOVE with Tessamae's Ranch dressing so that's what we always use!
Get the buffalo cauliflower farro bowls recipe here!
Cacio e Pepe
I don't know what took me so long to try cacio e pepe but man, I was missing out. It's SO perfect and we really love it. Don't make it often (I usually just order it when we go out) but a few times a year I'll make it and thought this recipe was pretty simple and straightforward!
Note: I usually only have parm on hand so that's what I use, instead of two separate cheeses!
Get the cacio e pepe recipe here!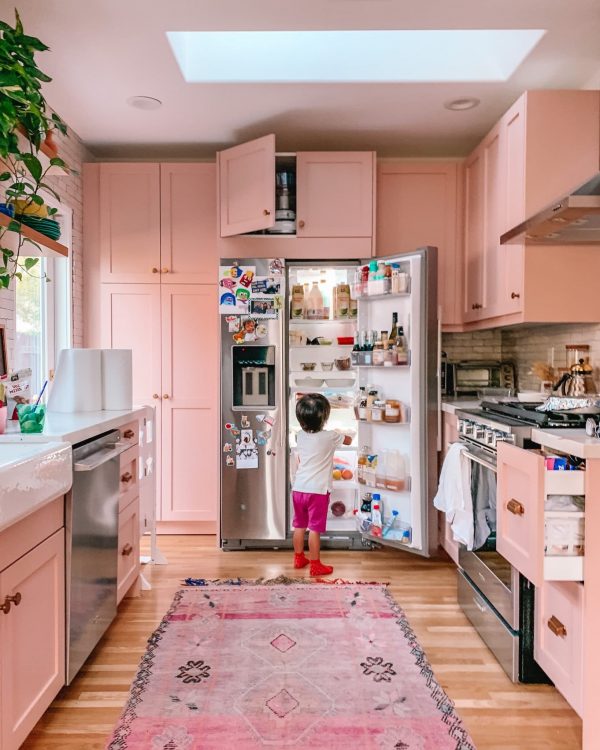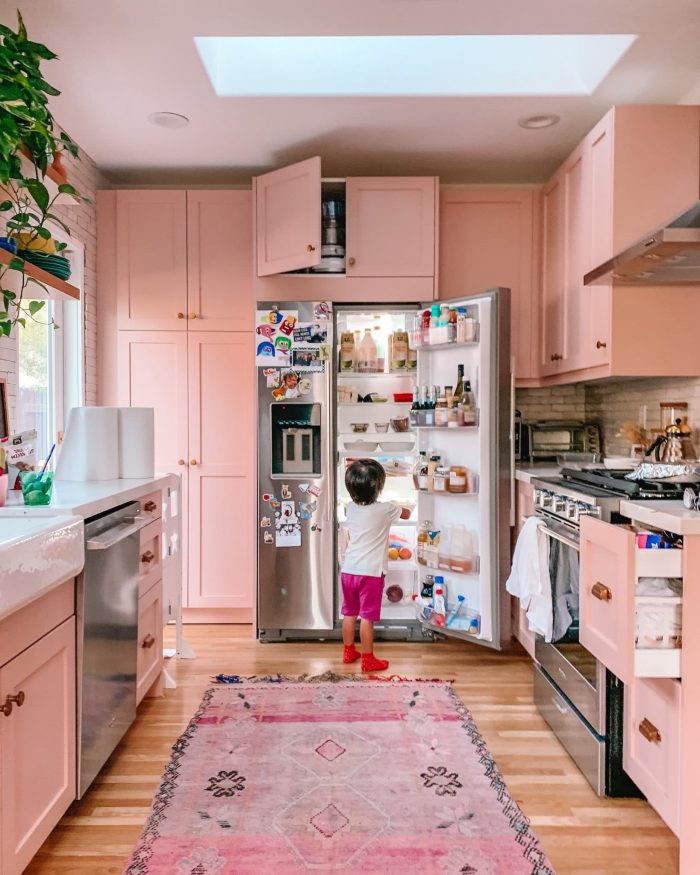 I'll continue to add new favorites of ours to this post as we find them! Would love to hear some of your favorite easy dinner recipes below!
Lead photo and last photo by Studio DIY. Full source list for our kitchen can be found here!