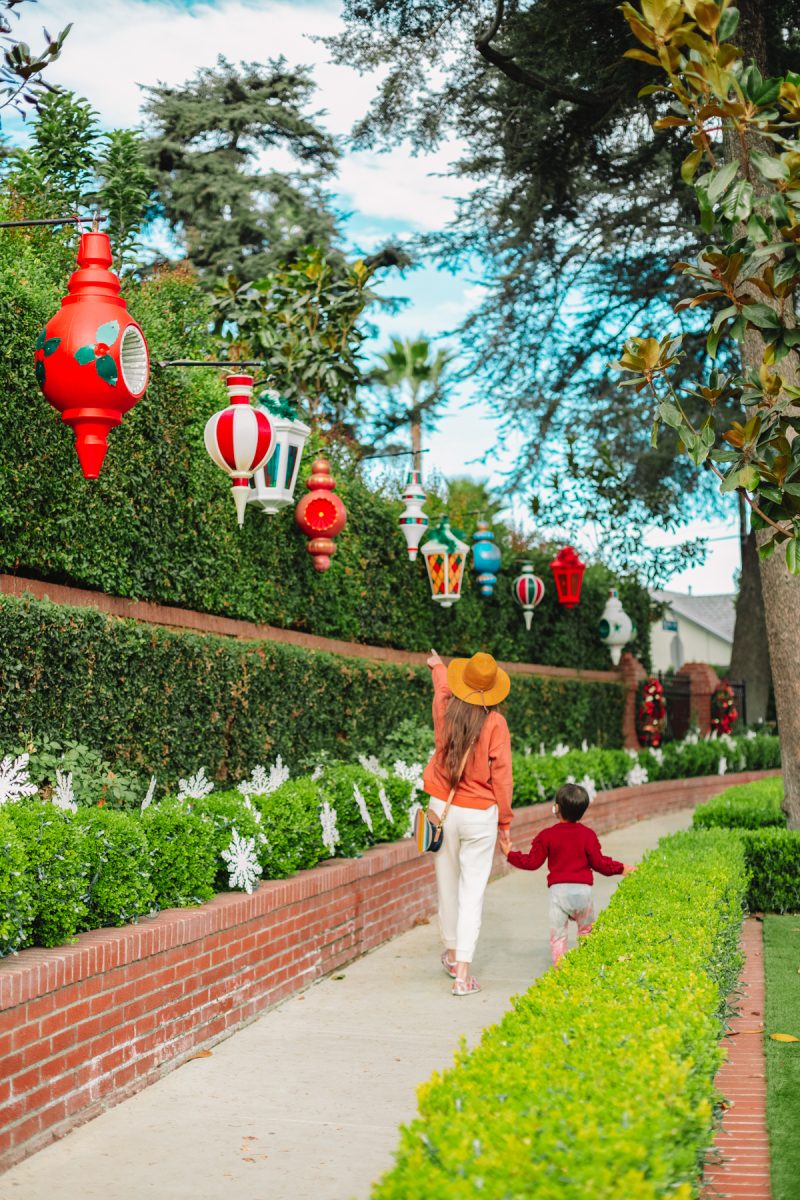 Today I wanted to take some time to reflect on the every day magic and adventure we have discovered after spending the last nine months largely isolated, with just the three of us. Neighborhood walks have been our sole adventures, our therapy and our solace for the whole family. We've gotten really good at making the ordinary just a little more special, and it's been so fun to watch our son's imagination flourish as a result.
I know a lot of us are coming to terms with the fact that our holidays and our traditions, are looking different this year after an already hard year. So I wanted to write this post to share something that has really helped our family find some joy and magic, safely, in our every day. And perhaps it will help your family do the same!
Before I dive in, I want to share that I'm really excited because this essay was written in partnership with, and made possible by, Prince of Peace Ginger Chews which happen to be a very real every day essential for me. You can read more about why below!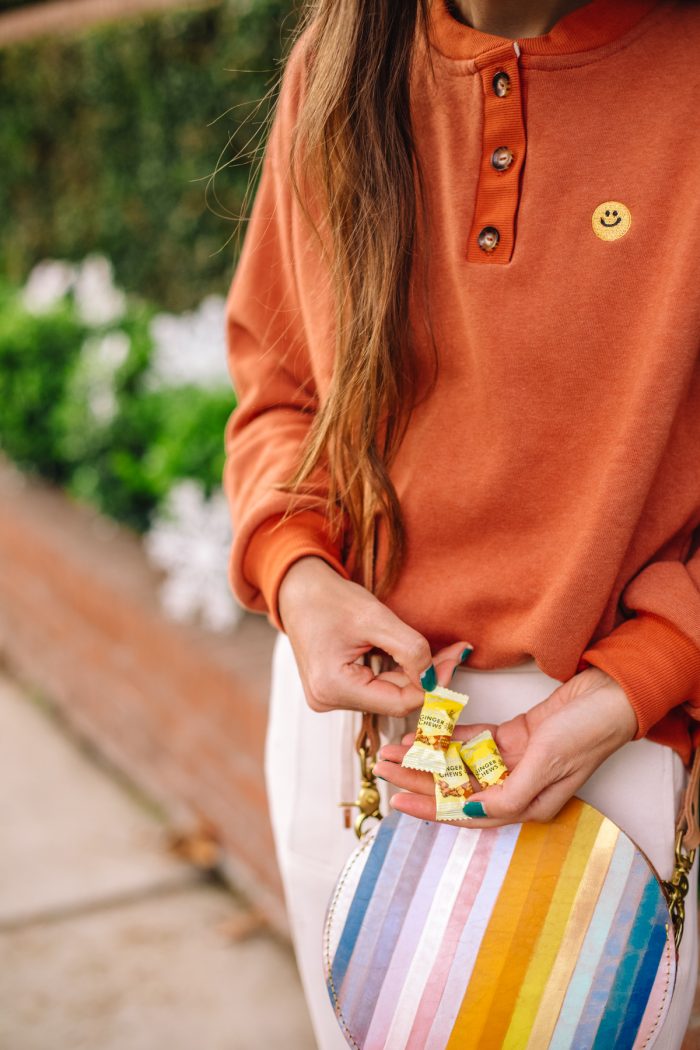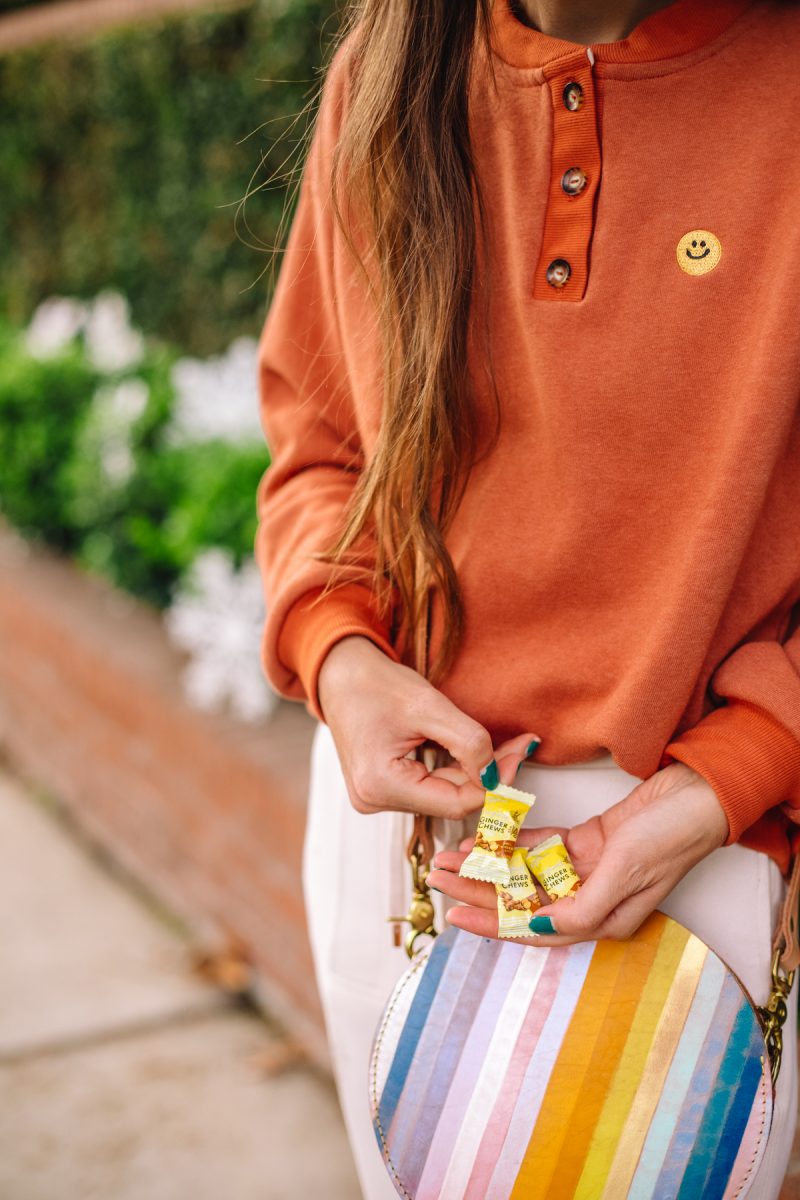 The Item I Never Leave Home Without
As many of you know, I have a very extensive (and ongoing) list of medical challenges. One of the things I deal with frequently is nausea. It's something that's unpredictable and a daily frustration. But years and years ago, someone recommend ginger chews to me and said they might help settle my stomach. And let me tell you, I don't think I've ever left my home without a few since. They're on my nightstand, in my purse and in our car. At all times. Without fail.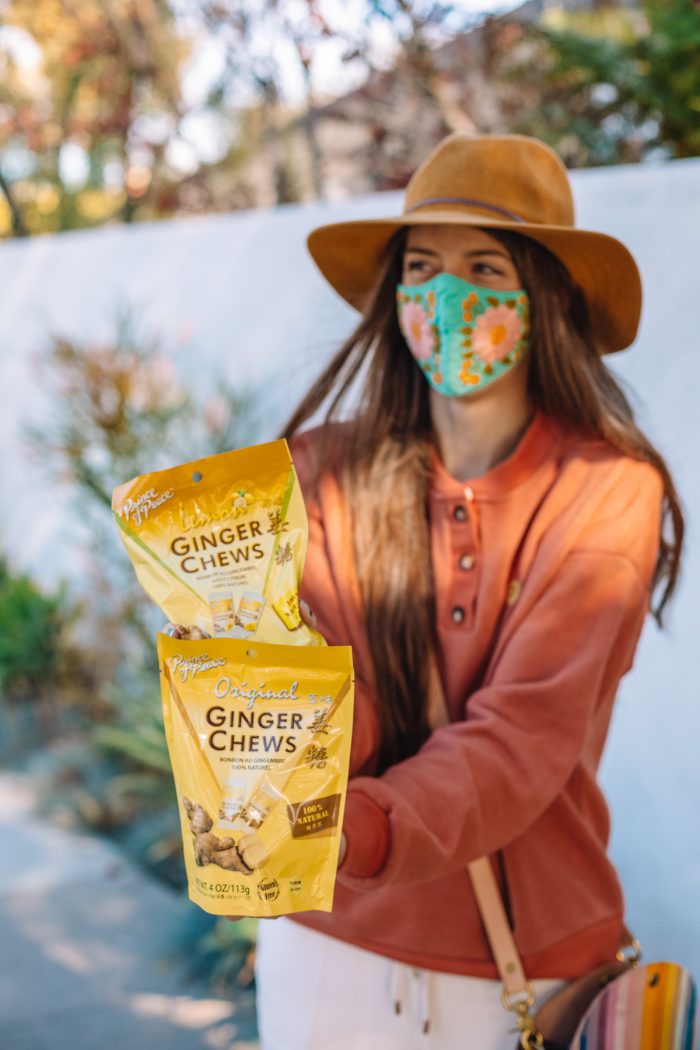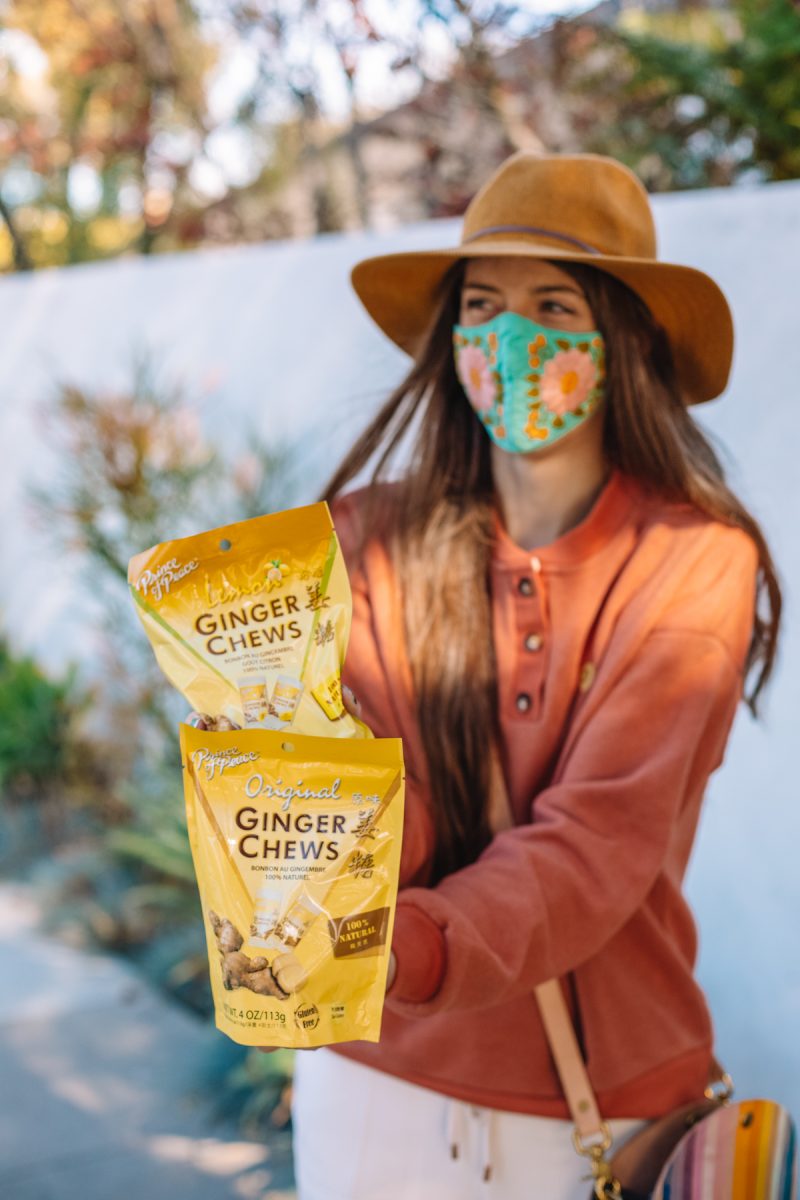 They're sweet & spicy little candy chews that are perhaps the number one "tool" in my nausea coping toolbox and a huge comfort for me. I've since turned a crazy amount of people on to them. From people with similar health struggles, to those who are newly pregnant to those (like the other 2/3 of my family) who just happen to really love them. Because yeah, they're delicious too!
So in many ways, a partner like Prince of Peace didn't only make this post possible, but they make these every day moments I'm about to talk about possible. As I always say, thank you for supporting the brands who support our family, and this partner takes that message to a whole new level. If you want to try their ginger chews, you can find them in the candy aisle at Target, Rite Aid or Whole Foods or do a local search in your area for where to buy them here!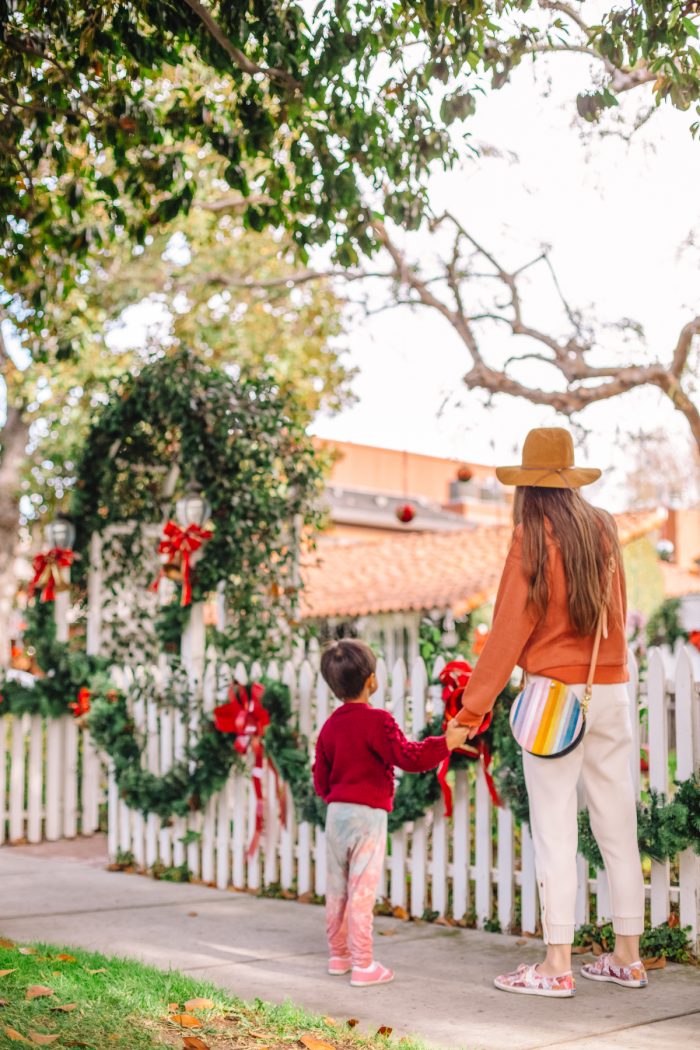 Sunday Family Strolls
Early on during our self-isolation, my sister-in-law mentioned that they'd been driving to various neighborhoods in the city and taking walks as a way to safely get out of the house and enjoy a change of scenery. We immediately adopted the idea for our family and have now explored so many new-to-us corners of the city we've lived-in for almost a decade.
We pack up a stroller, snacks, the biggest bottle of water and my ginger chews. We'll place a to-go order (coffee and chocolate croissants) at a coffee shop local to the neighborhood we're exploring and then head out on our Sunday family strolls.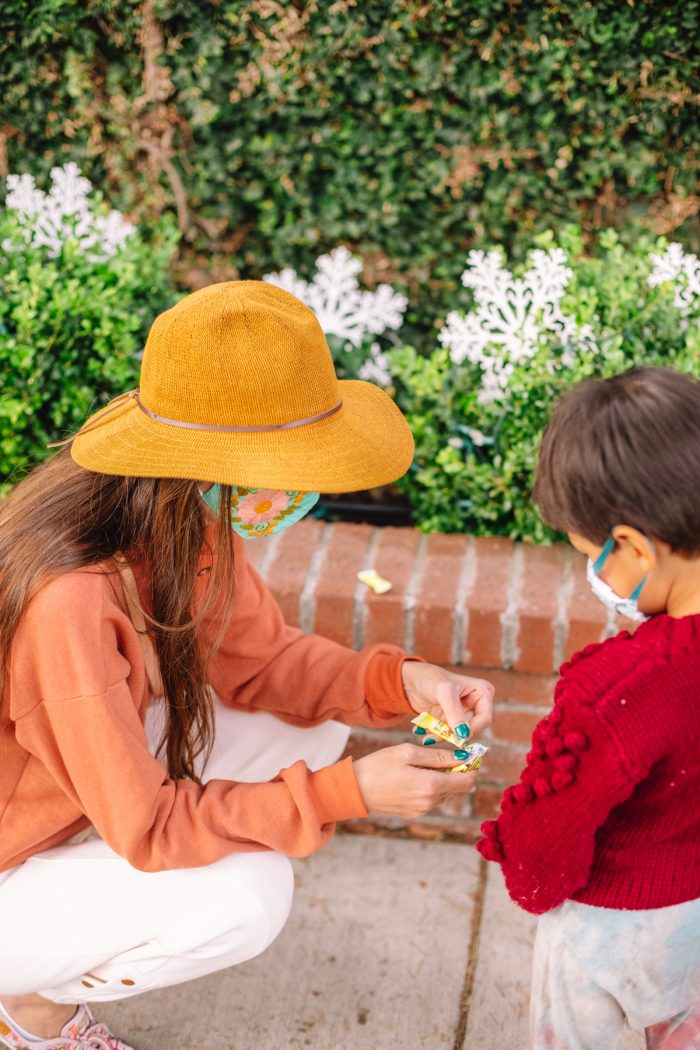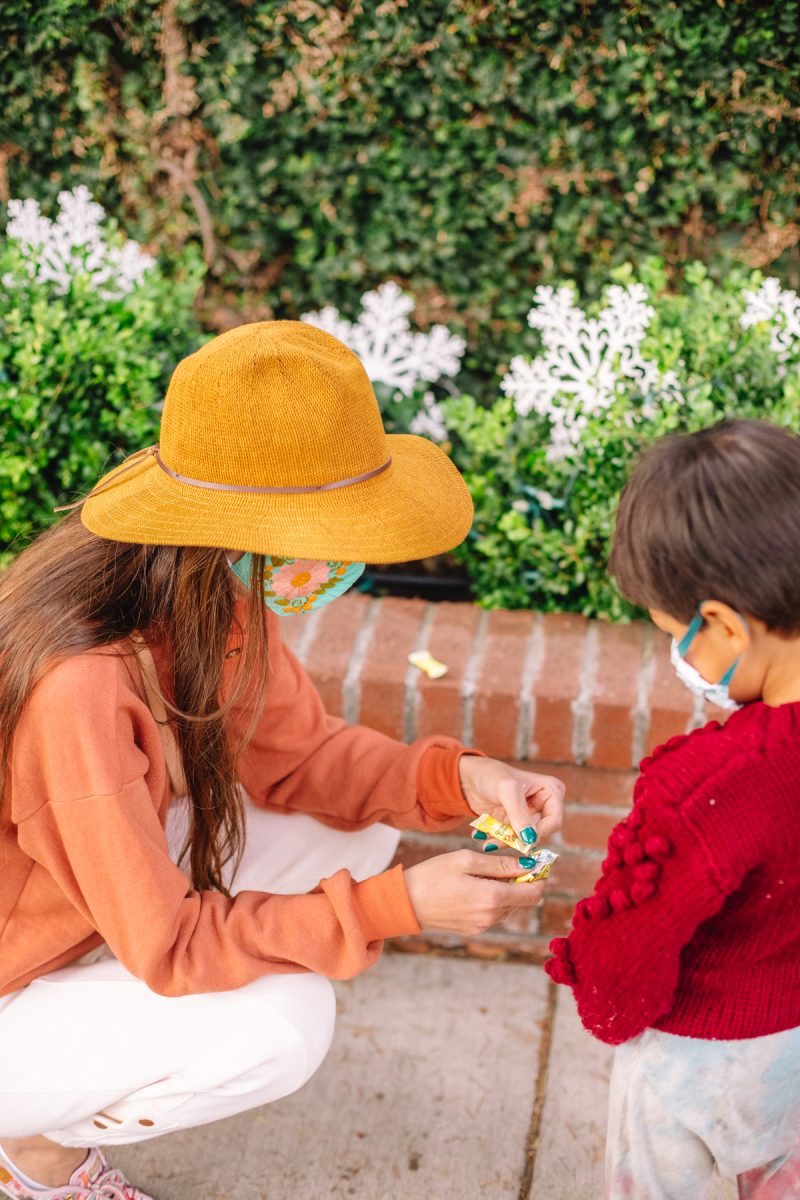 Jeff and I enjoy simply looking at the array of architecture Los Angeles has to offer (and playing "guess that price" on them too… ;), but that's not quite as exciting for a three year old. So we took it upon ourselves to see how we could get creative on these walks and make them fun for him too. And we started to turn every street and sidewalk into an adventure.
We talk about how the wobbly tile in the sidewalk is actually a secret trap door, or how that gate leads to a secret garden. Is that moss or are those trolls hiding down below? Watch out! Hop over the river! Can you walk across that balance beam and avoid the lava!? That canopy of trees up ahead? Well that's a tunnel you have to sing your way through!
Should we bring these rocks home and turn them into pets? Or weave these leaves into baskets? Can you find a petal from every color of the rainbow? Quick! Was that a butterfly or a fairy!?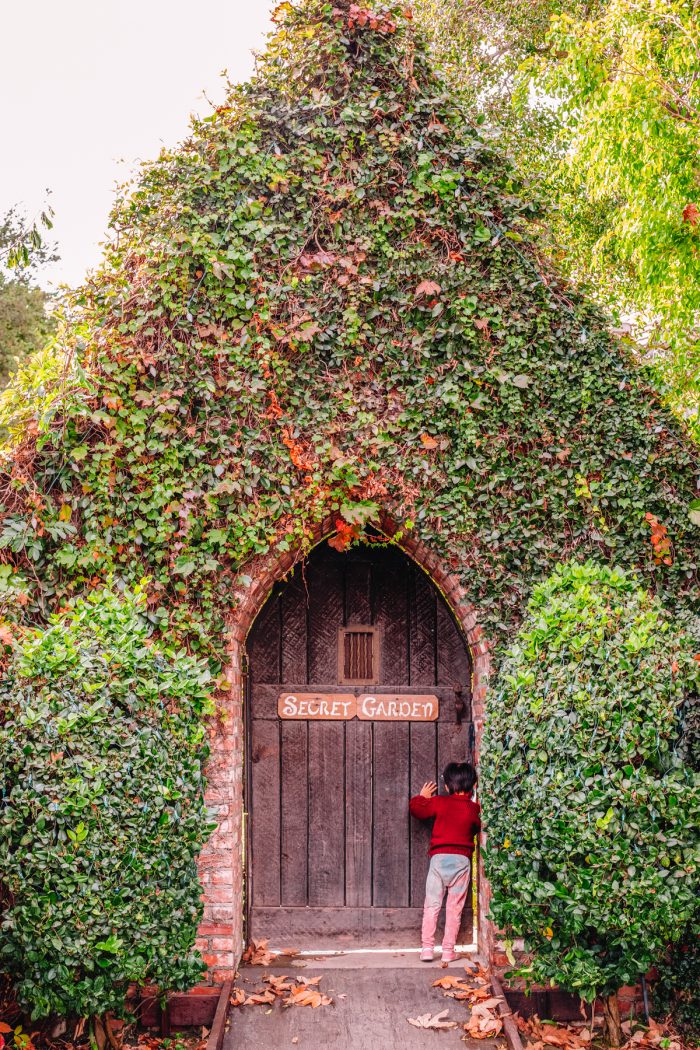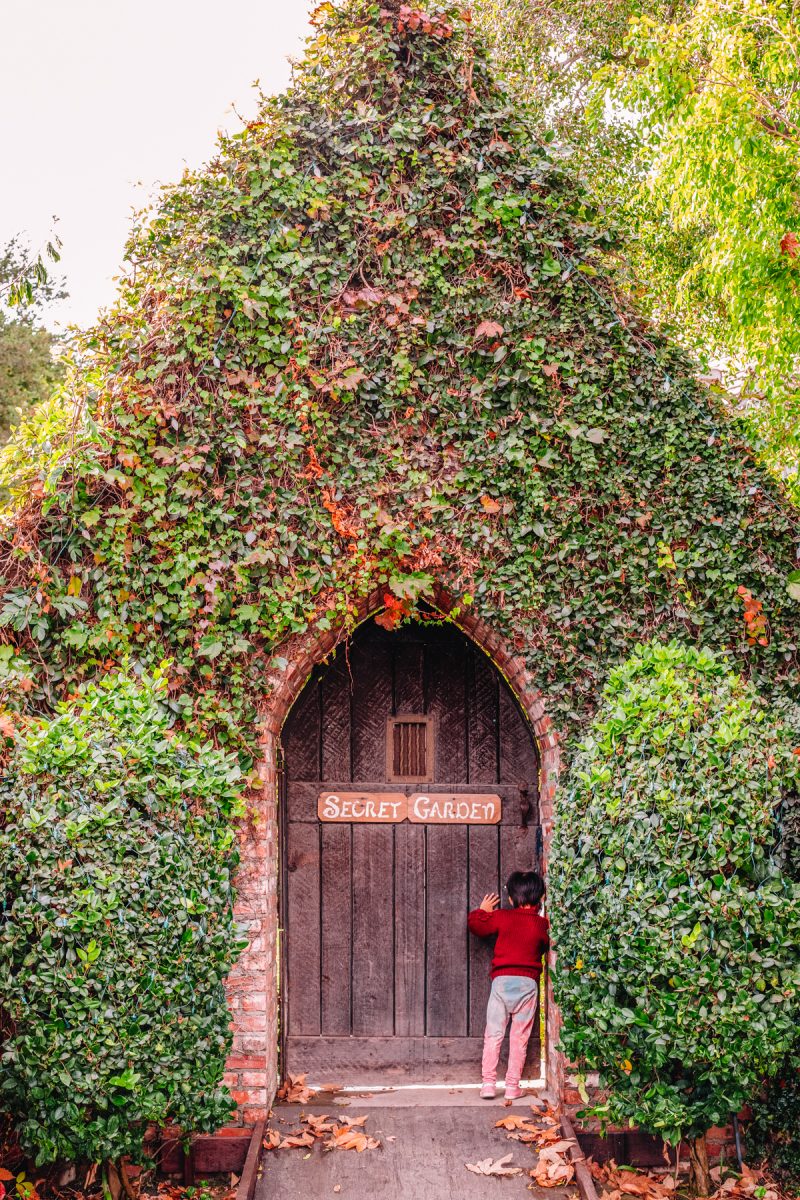 It forces us to put down our phones and be present. We're lucky to be able to take these long strolls in different neighborhoods year round, but we try to take the same approach for quick walks around the block or a drive through town.
And if there's one thing we've noticed over the last few months, it's that our son's imagination has exploded. Everything becomes a game, a story or some sort of magical fantasy. Some of it is his age, of course, but getting the chance to encourage this creativity in the simplest moments feels like such a gift.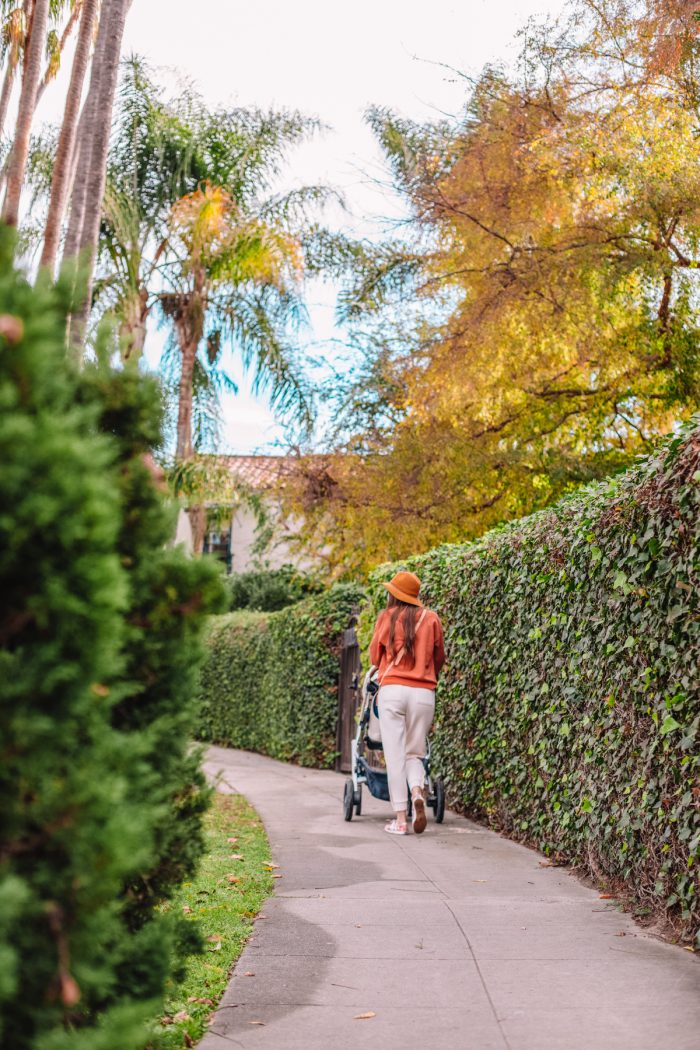 Ideas for Turning Walks (and Drives!) into an Adventure
Simple or silly as they may be, I thought I'd share some of our favorite things we've discovered or invented on our adventures. We make up fun and silly stories for anything we see like…
A loose tile in the sidewalk becomes a secret trap door
A bump from a tree root (or the road) becomes a rollercoaster hill to run down
Moss on the ground becomes hidden trolls (Bet you can't guess what movie we pulled that from… 😉
Small gates become pathways to secret gardens
Even tinier doors open to the home of a certain mischievous fairy (who happens to show up any time the light catches our phones or my ring)
Retainer walls or curbs become balance beams
A stream of water from a hose or rain becomes a river
Something catching the light becomes a fairy
Canopies of trees (or tunnels) become a place where you have to sing at the top of your lungs until you come out the other side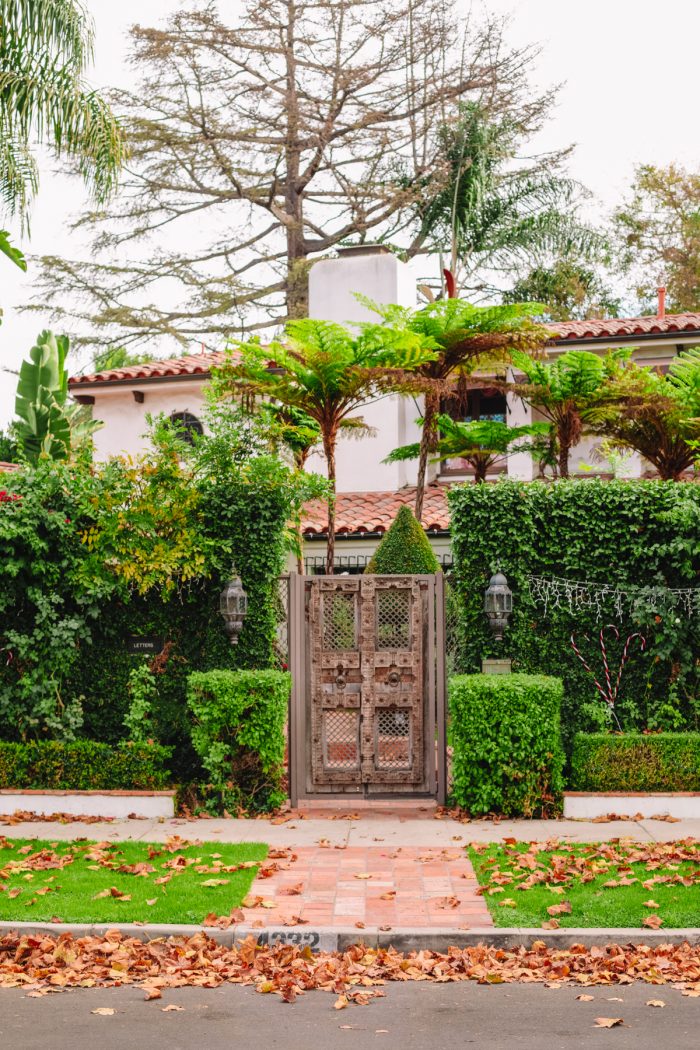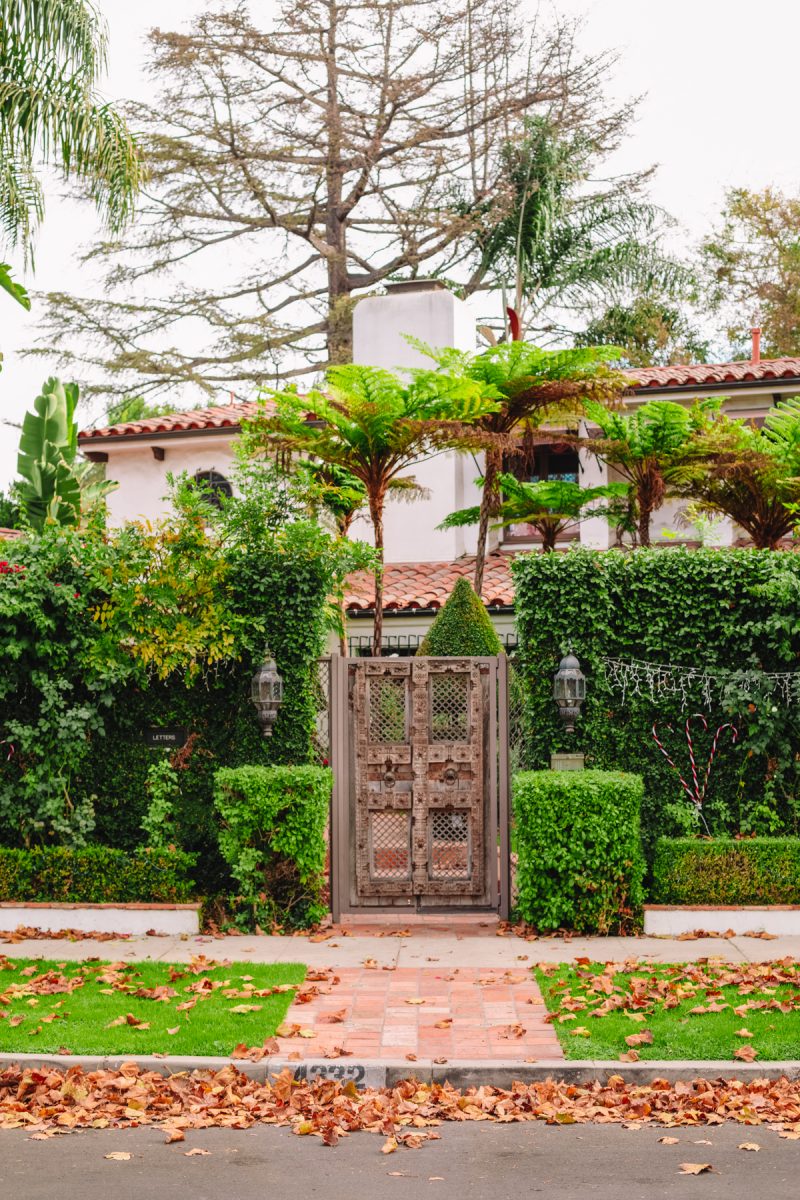 We play simple games along the way, too, such as…
Can you spot a leaf (or door, or flower) in every color of the rainbow?
If you tap that stick on a tree versus a fence versus the ground, does it make different noises?
Can you spot a rolly polly? What about a line of ants? Can you follow the line to their ant hill?
Can you walk all the way across that balance beam (curb) and turn back without falling?
Hop over the lines in the sidewalk!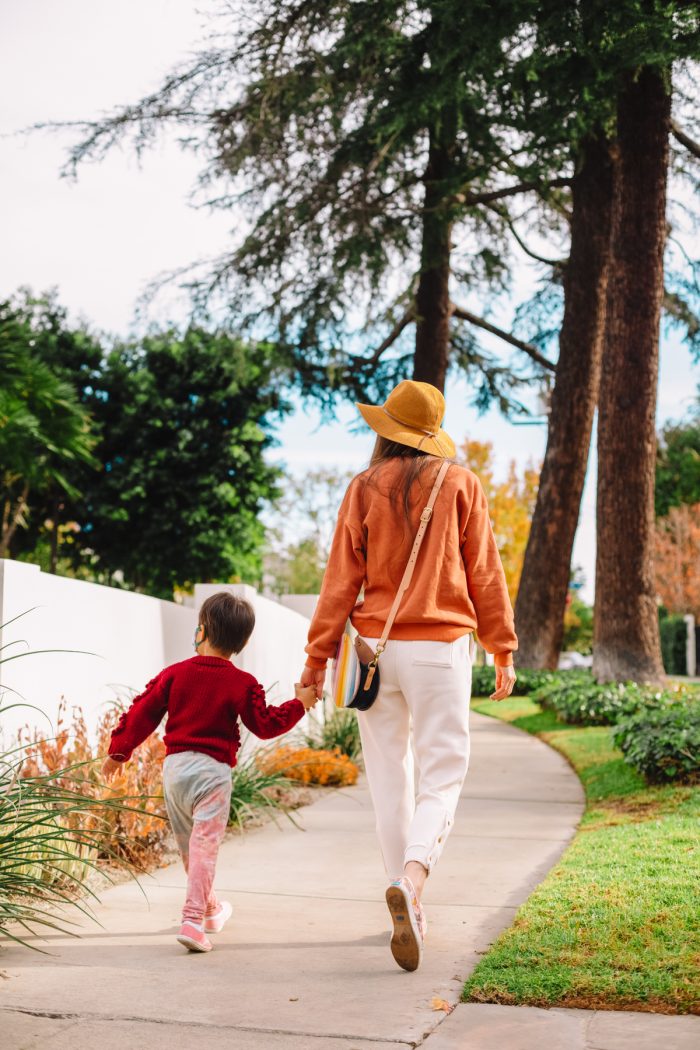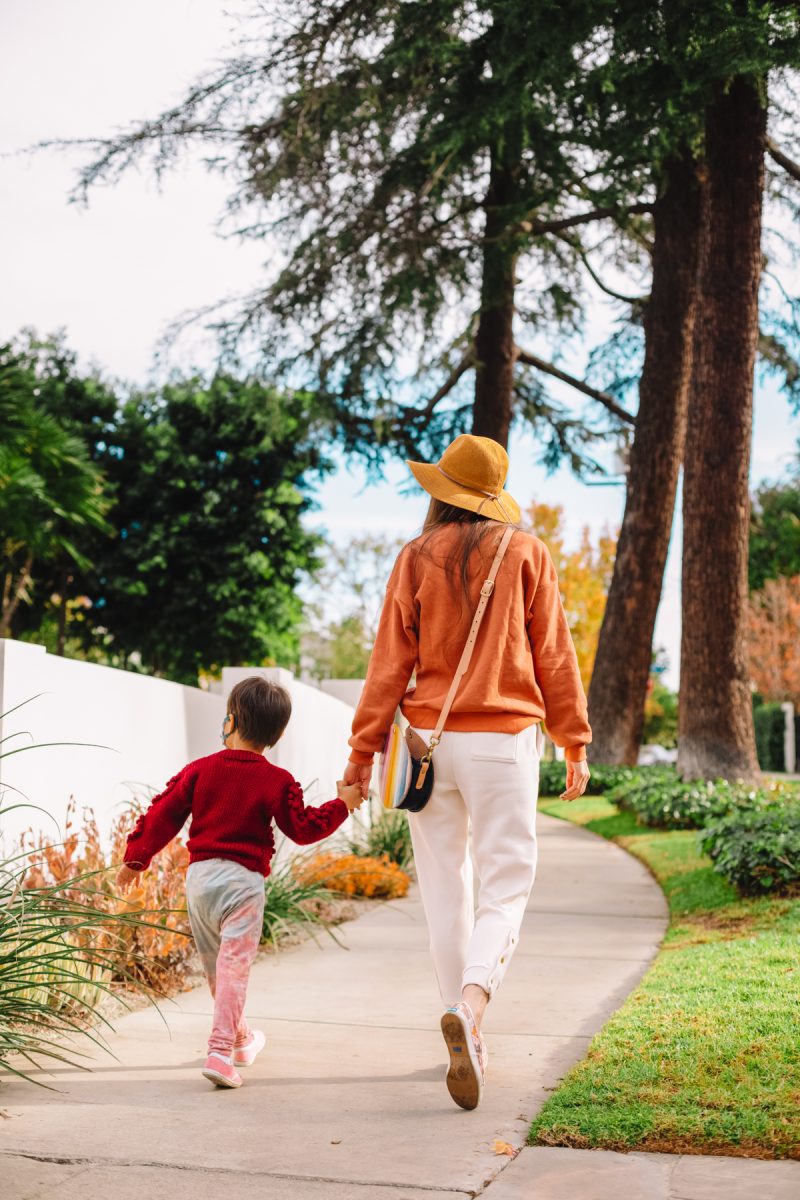 And last, we pick up items to bring home for crafts and activities…
Rocks to turn into pets
Leafs to turn into baskets
Flower petals to turn into art
And everything else to turn into "stone soup"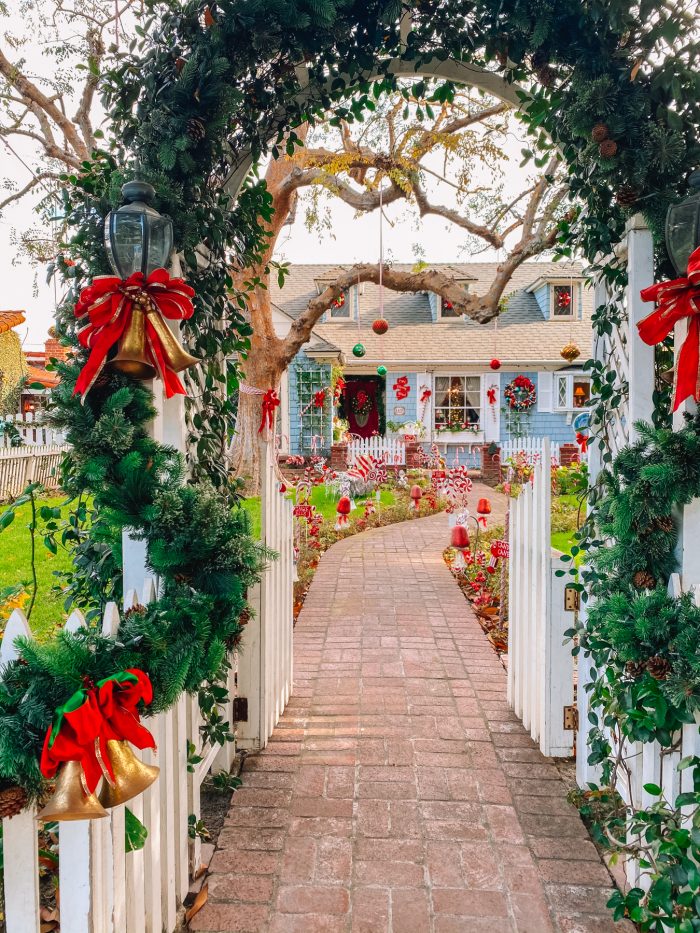 Of course, the holiday decorations of late make these adventures even more fun and we've taken to playing "I spy" or hunting them down, scavenger hunt style.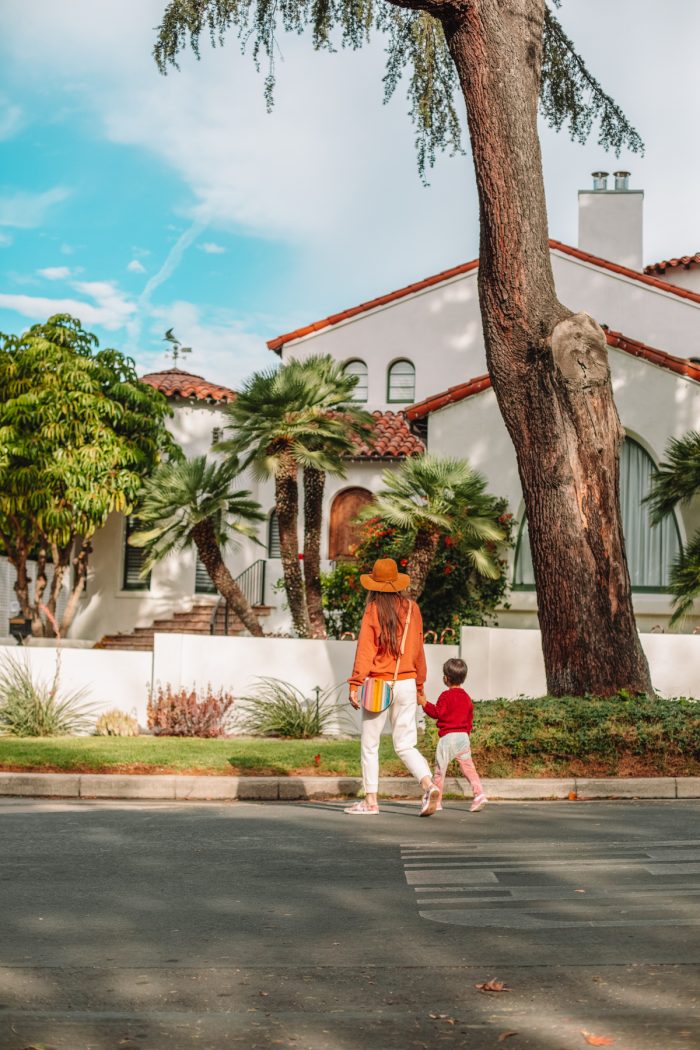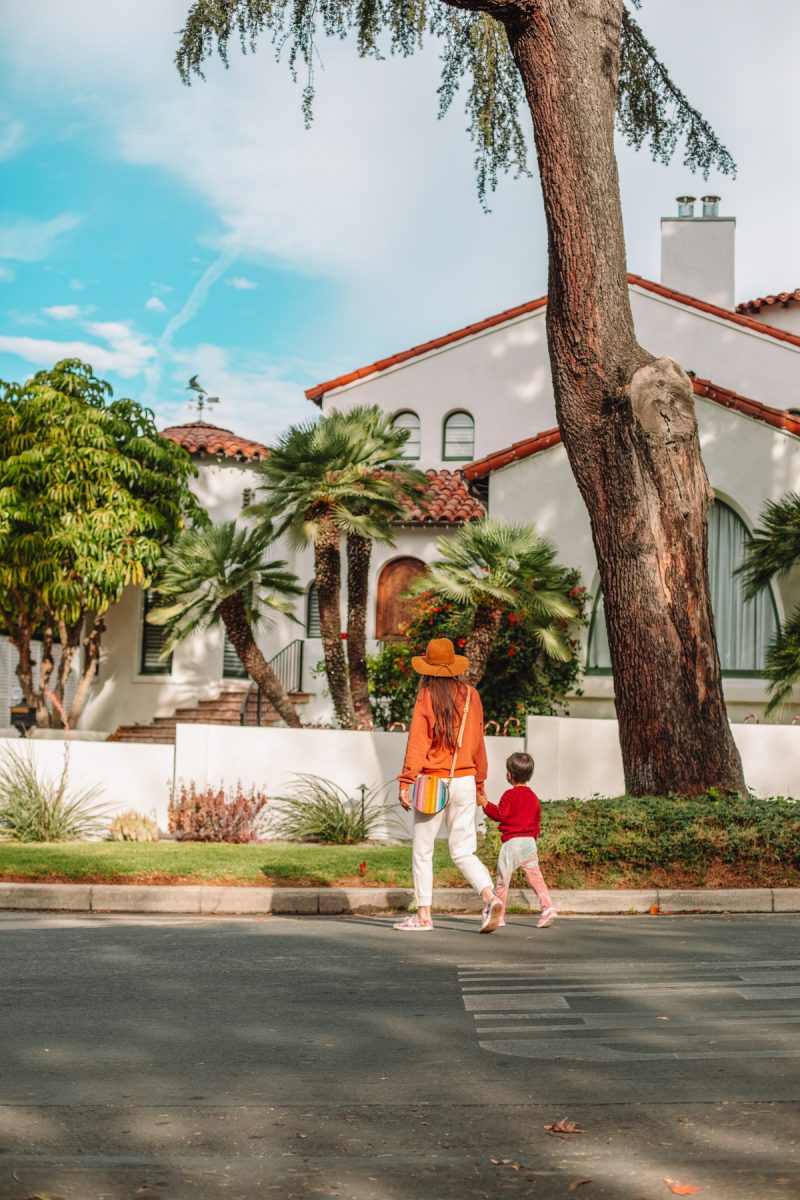 Photos by Jeff Mindell
Prior to this year, we'd go to museums, botanical gardens, amusement parks and playgrounds… places that offer so many creative and educational benefits on their own. Often times our past walks were just a mode of transportation to another destination. But now, they've become all of the above and it's pretty amazing to watch how creative a child can be when they aren't distracted by where they're going.
I love that every time he sees a big tree enveloping a sidewalk now he screams "TUNNEL!!!" And that he stops at a patch of moss to say hello to the trolls. There's something about that childhood innocence and wonder that feels so magical and fleeting. And I feel so lucky to get to witness it day after day as we head out on each new adventure.
Thank you to Prince of Peace for sponsoring this post, and for making these moments possible for me, and our family. Try out their ginger chews if you haven't already! P.S. They make great stocking stuffers, too. 😉