I know December is well under way and I hope you all already have your advent calendars up and running but today I wanted to share our advent calendar. Well, Jeff's advent calendar. Over Thanksgiving Stickygram (They turn your Instagram photos into magnets!) was having a buy two sheets get one free deal and I jumped on it. Jeff loves Instagram (More than me!?) and I knew it would be a perfect gift for him, so I hacked into his account and got to work selecting the photos. Lucky for me, the people at Stickygram got my magnets to me super quick and I had them just in time for December 1st! Thus, this advent calendar was born.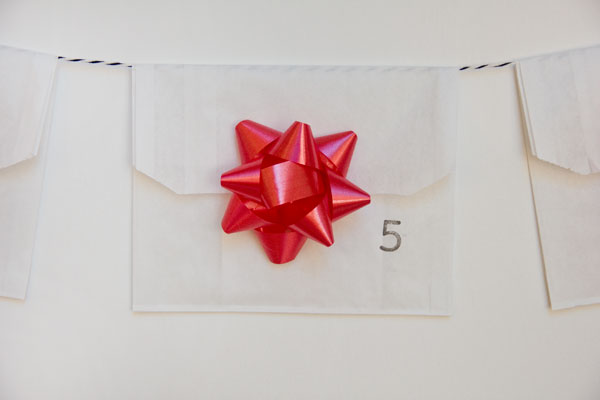 I have a billion red bows leftover from a project (You'll see it next week!) so I stuck each magnet in a white favor bag and sealed it with a bow. I slid them on twine and hung it on the wall. Each day Jeff gets to open a new Instgram magnet. He's planning to get a magnetic board so he can display them in his office.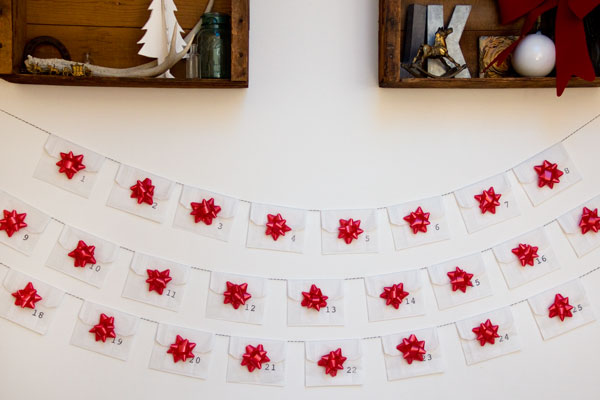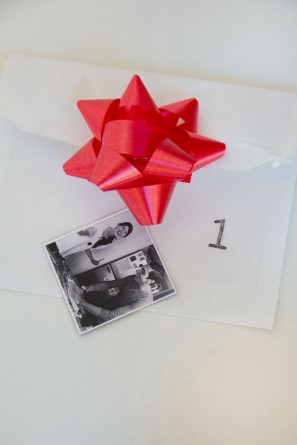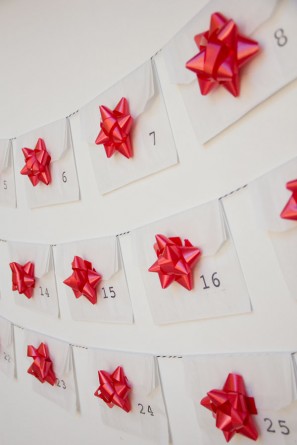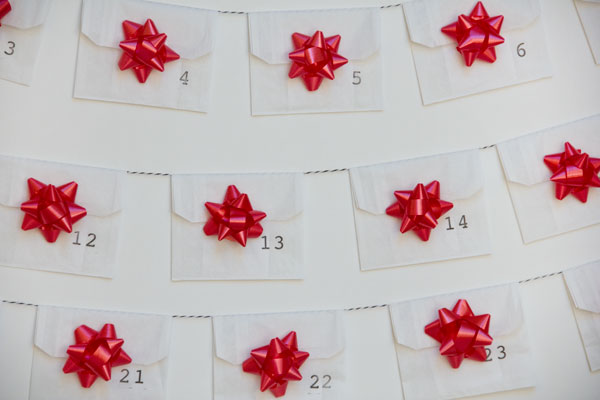 All Photos by Studio DIY
And it's as simple as that, my friends! What did your advent calenders end up looking like? There were SO many awesome ones out there, but since I don't have kiddos quite yet, and this was so last minute, this simple one did the trick!
(psst… I wasn't paid by Stickygram for this post, I was just very impressed with the speediness of their delivery and loved the magnets!)
Looking for more DIY projects? Check out the full project gallery here! And if you're looking for some serious holiday cheer, you can get a hefty dose of that right here.