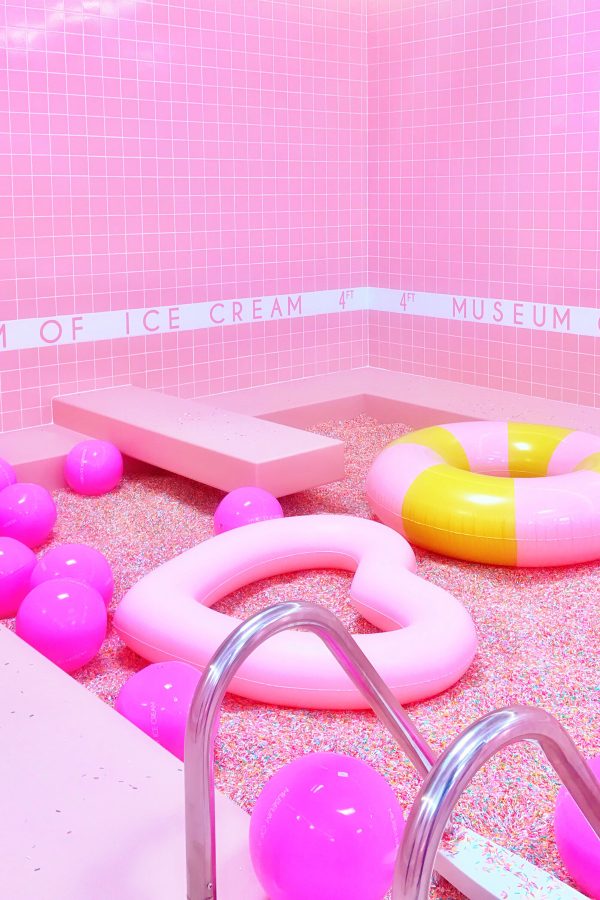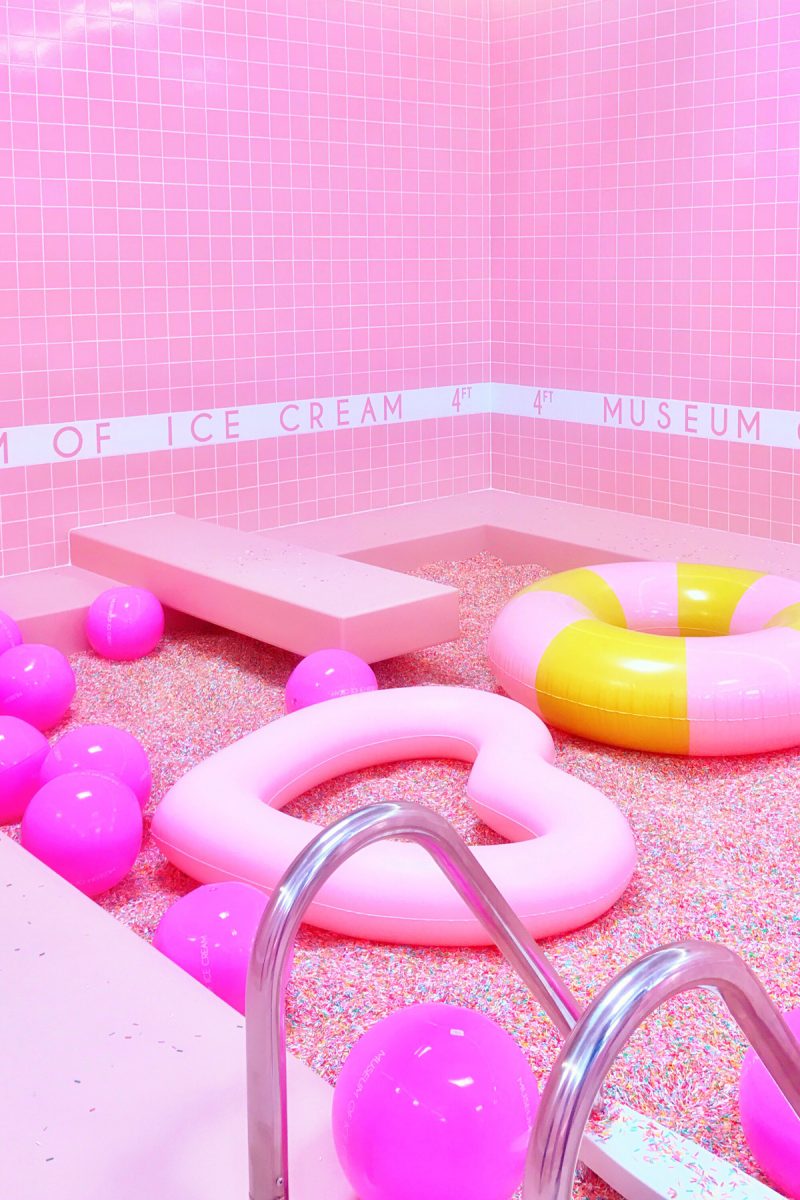 Last week, we got to check out the Museum of Ice Cream here in LA. It's a pop-up, interactive museum that is basically what my dreams look like… in real life. The museum has all different ice cream themed rooms, from the popsicle room to the sherbet room to the SPRINKLE POOL. Yep, a pool filled with sprinkles, folks. And it's pink.
Plus, you get to sample ice cream and other treats all throughout so… does life get better!? No! I hadn't planned to do a post but we got so many fun photos that I had to put 'em all somewhere! So here we are. Check out some of my fave parts!!!!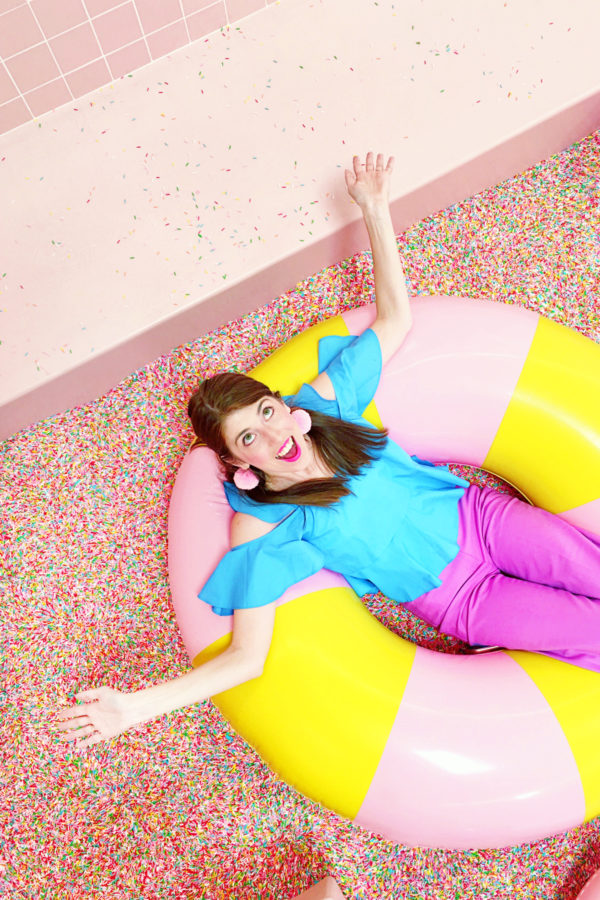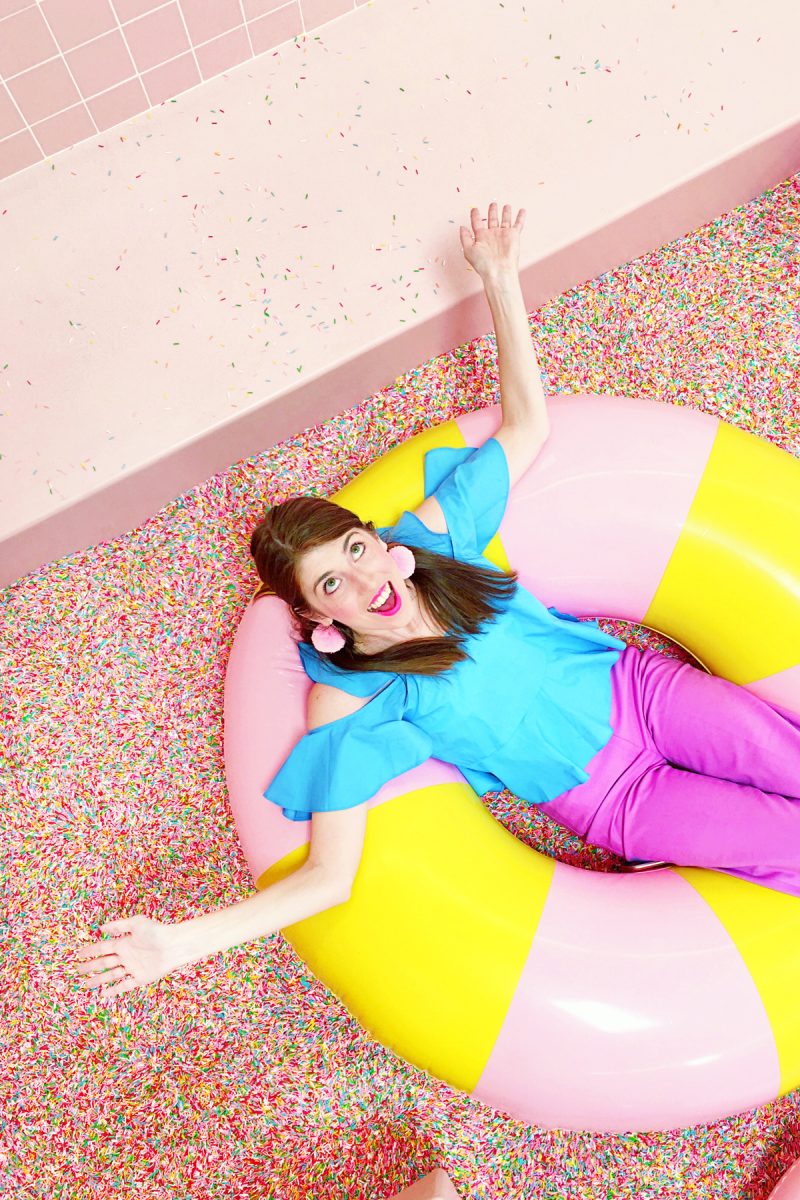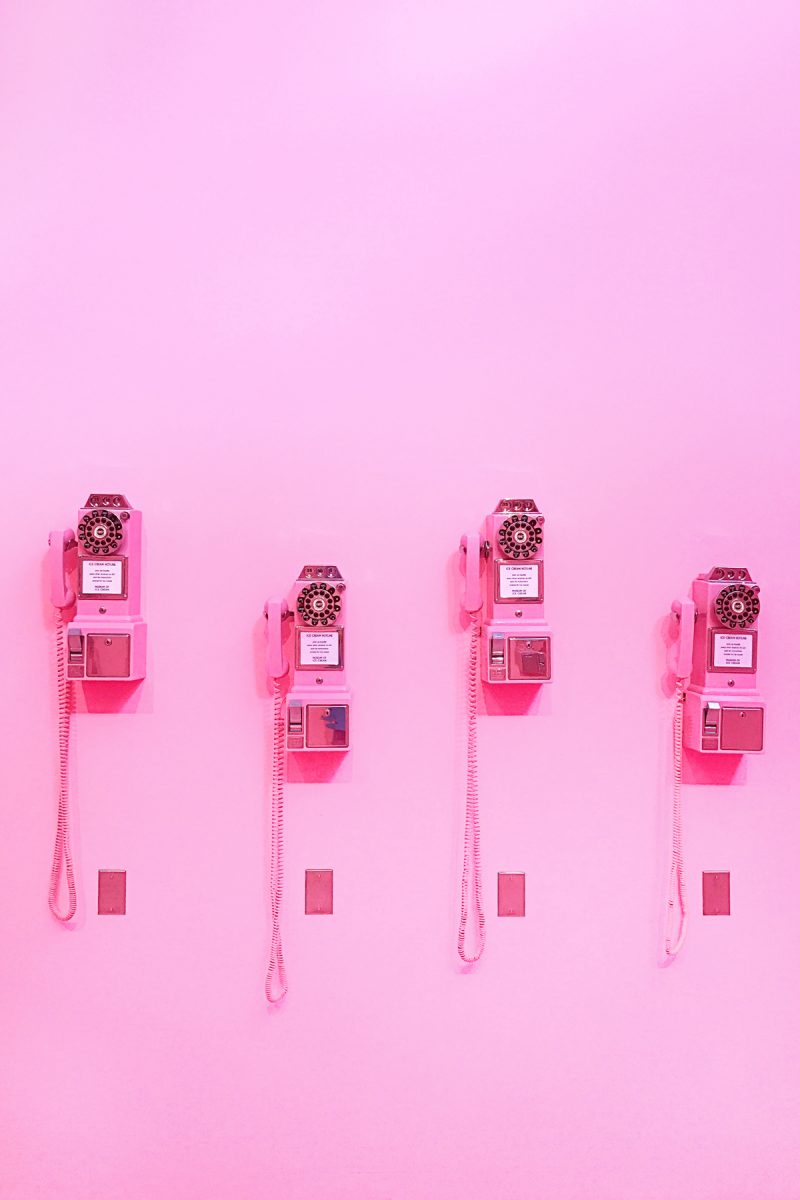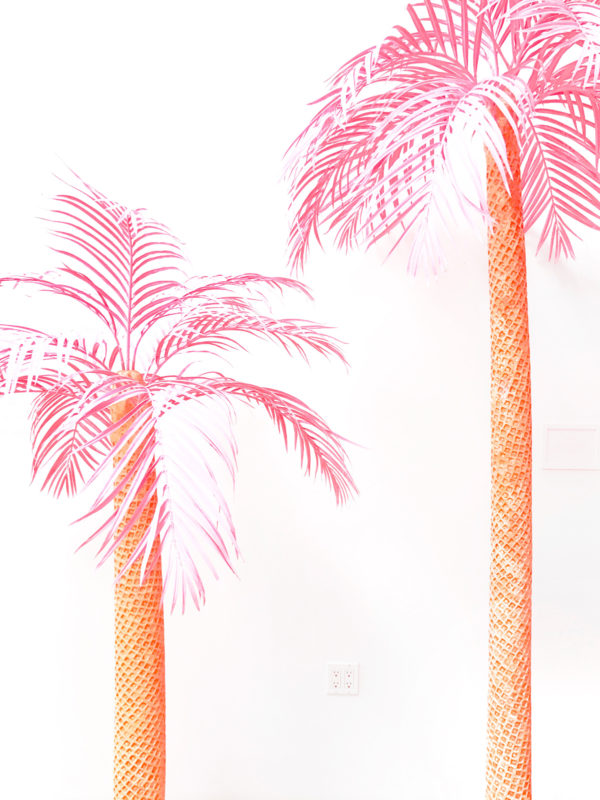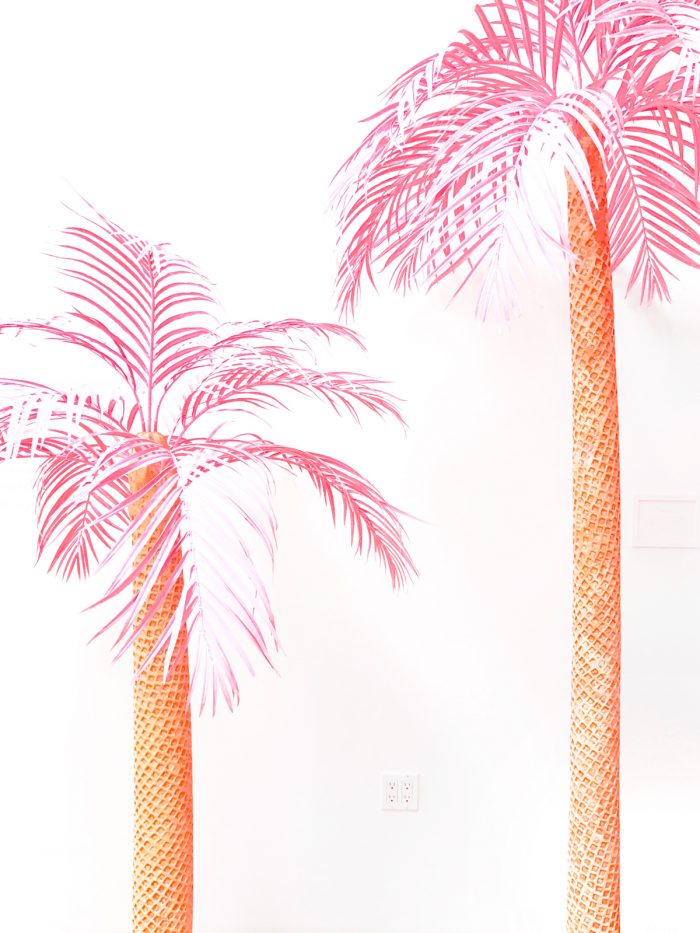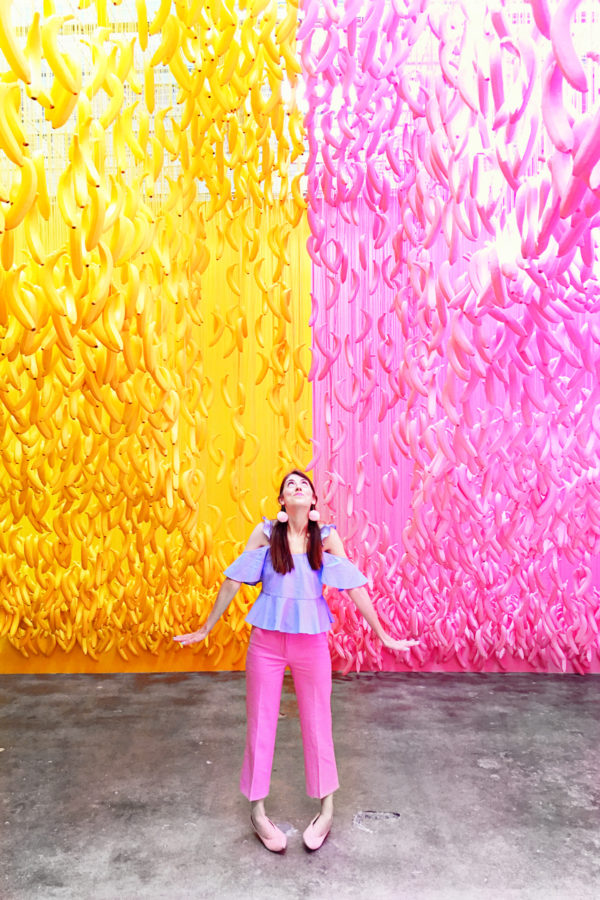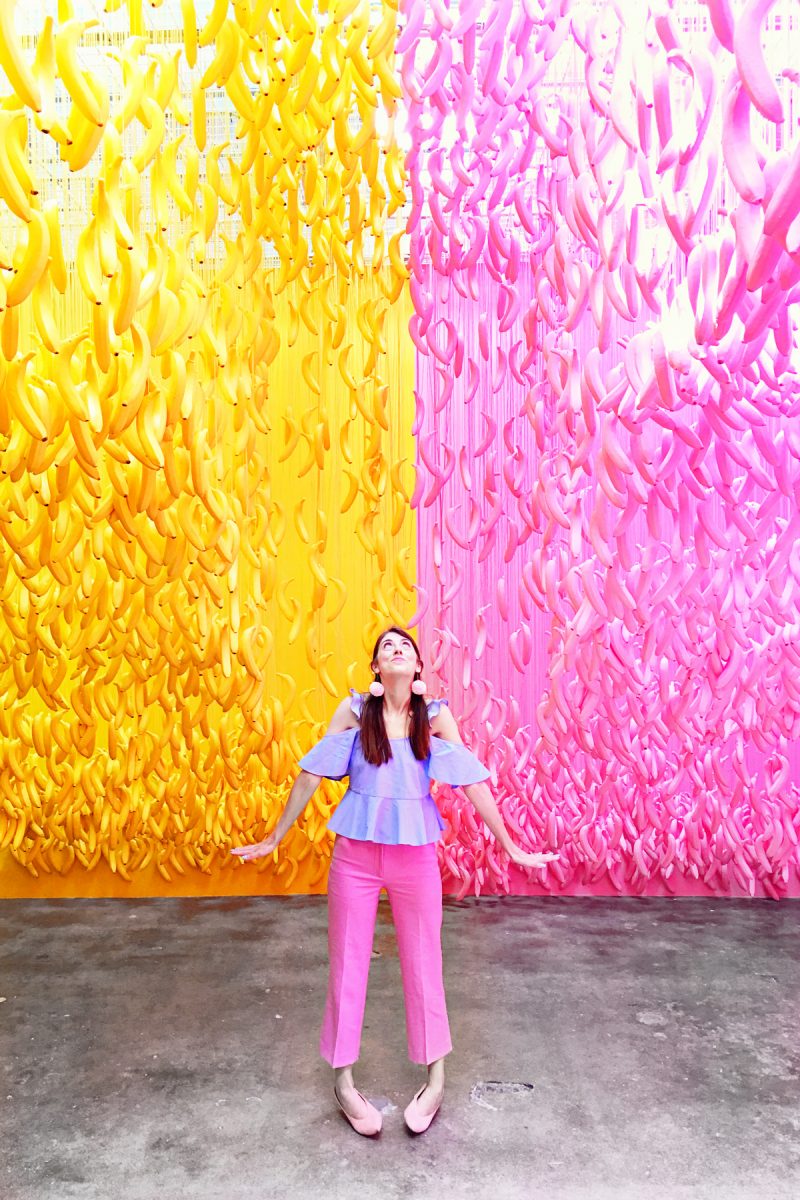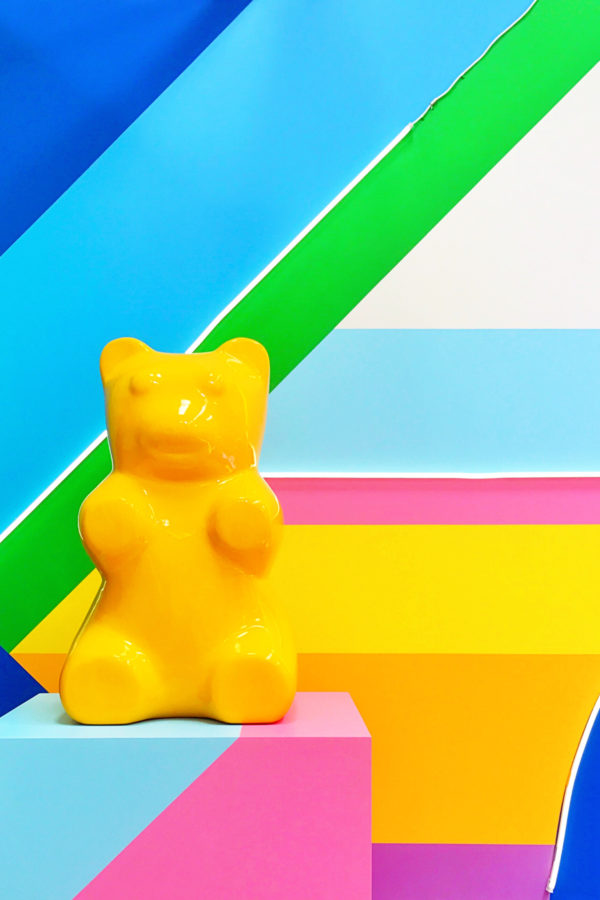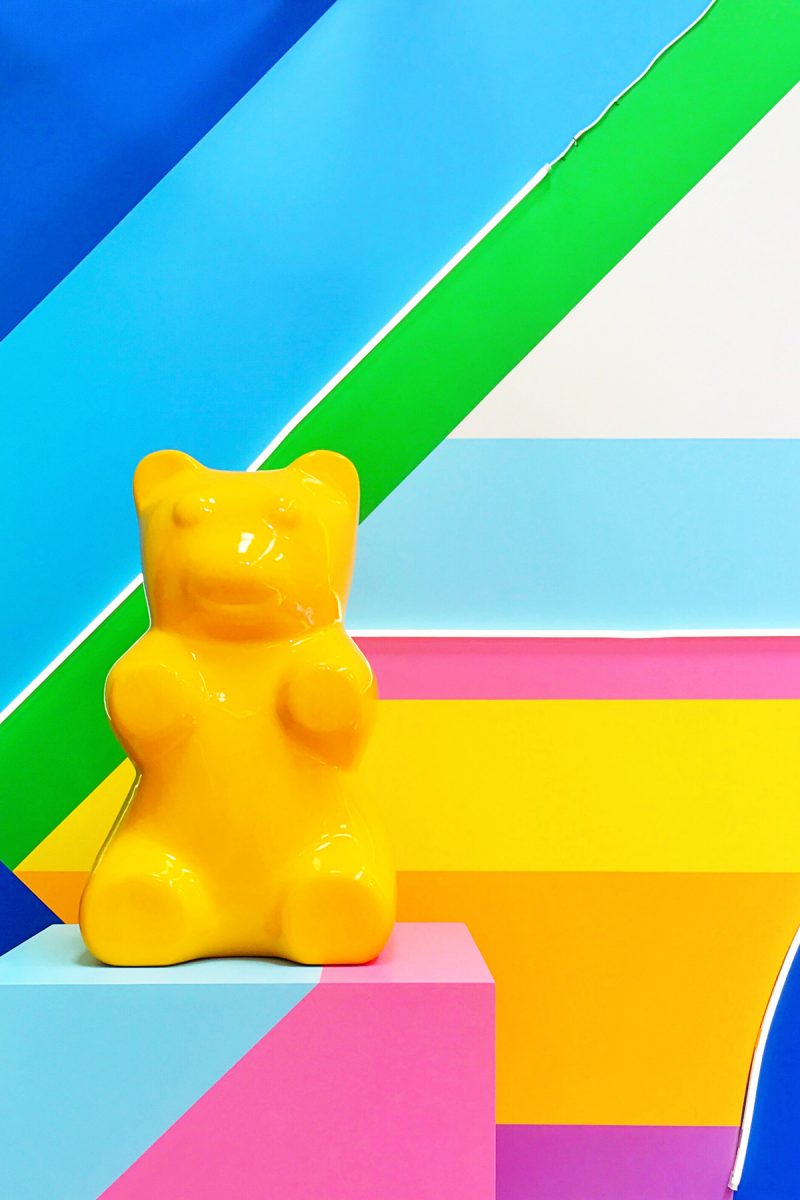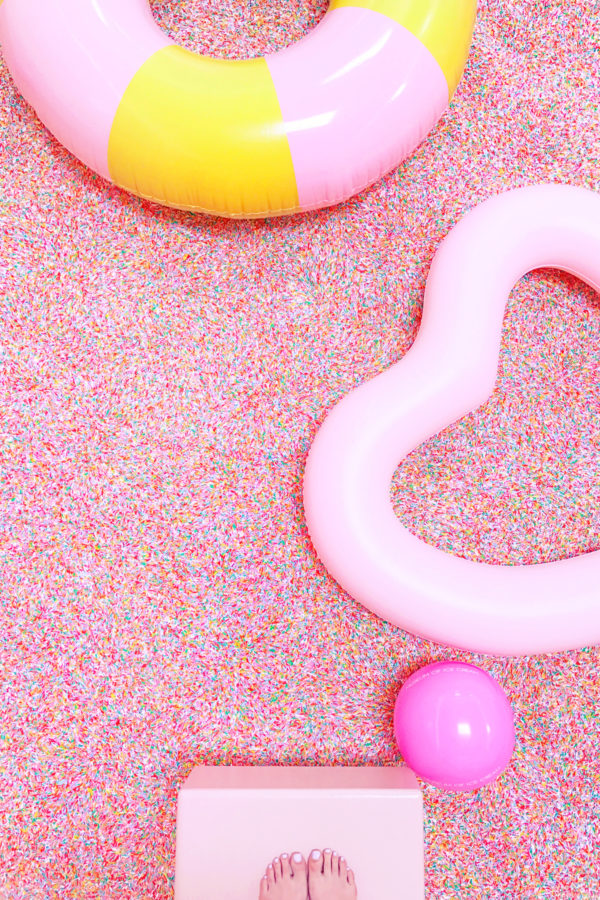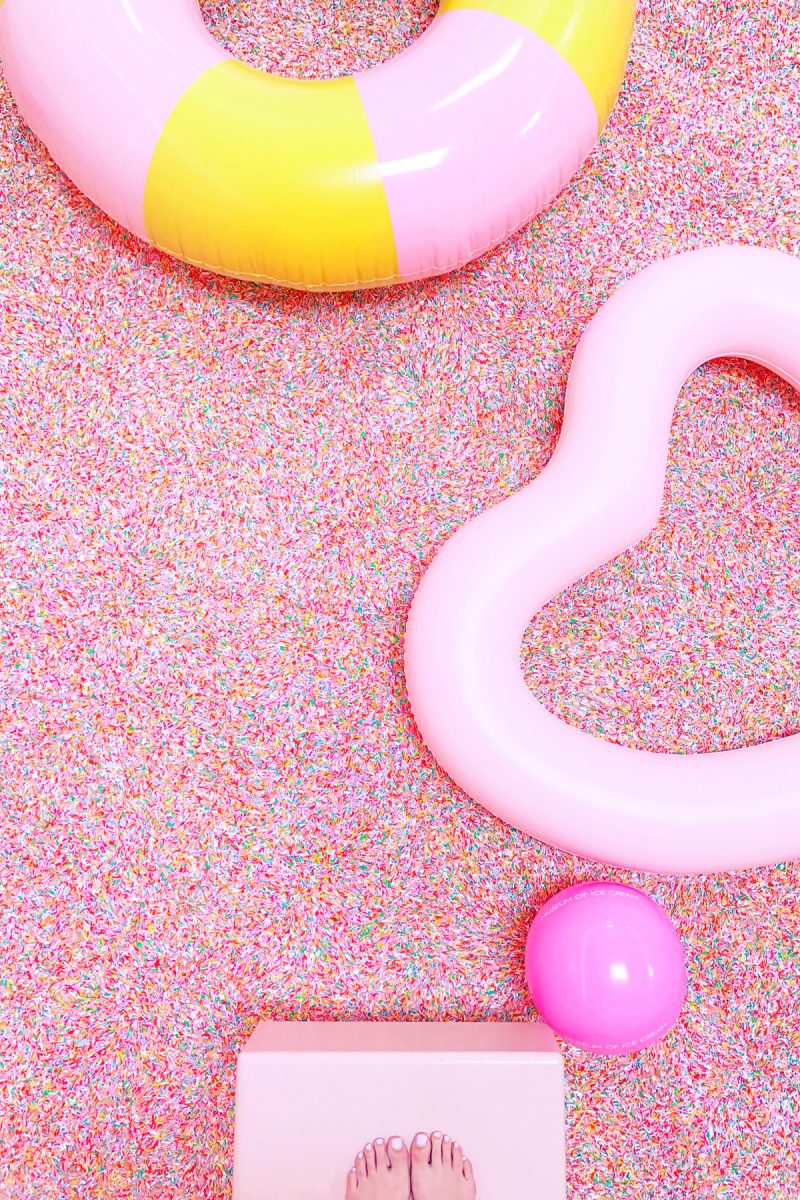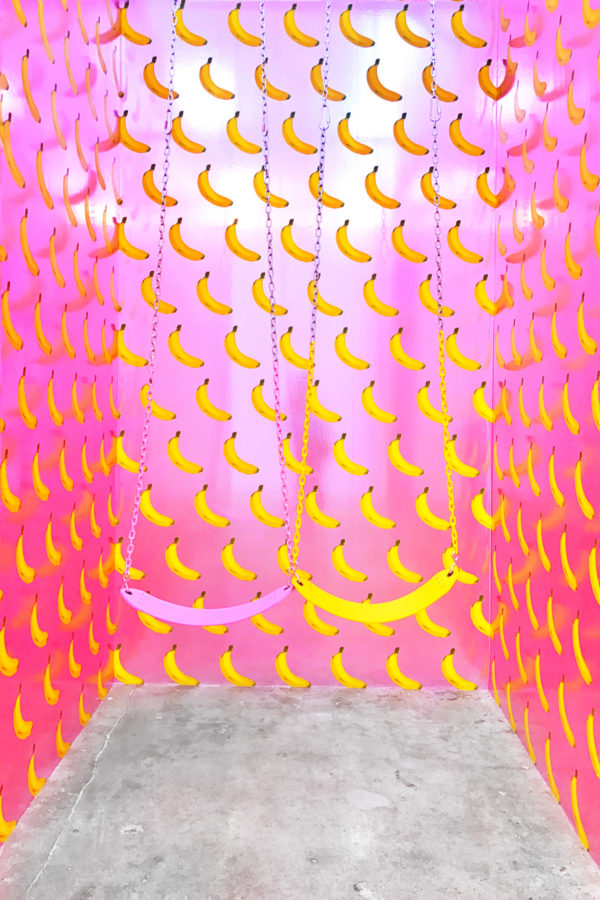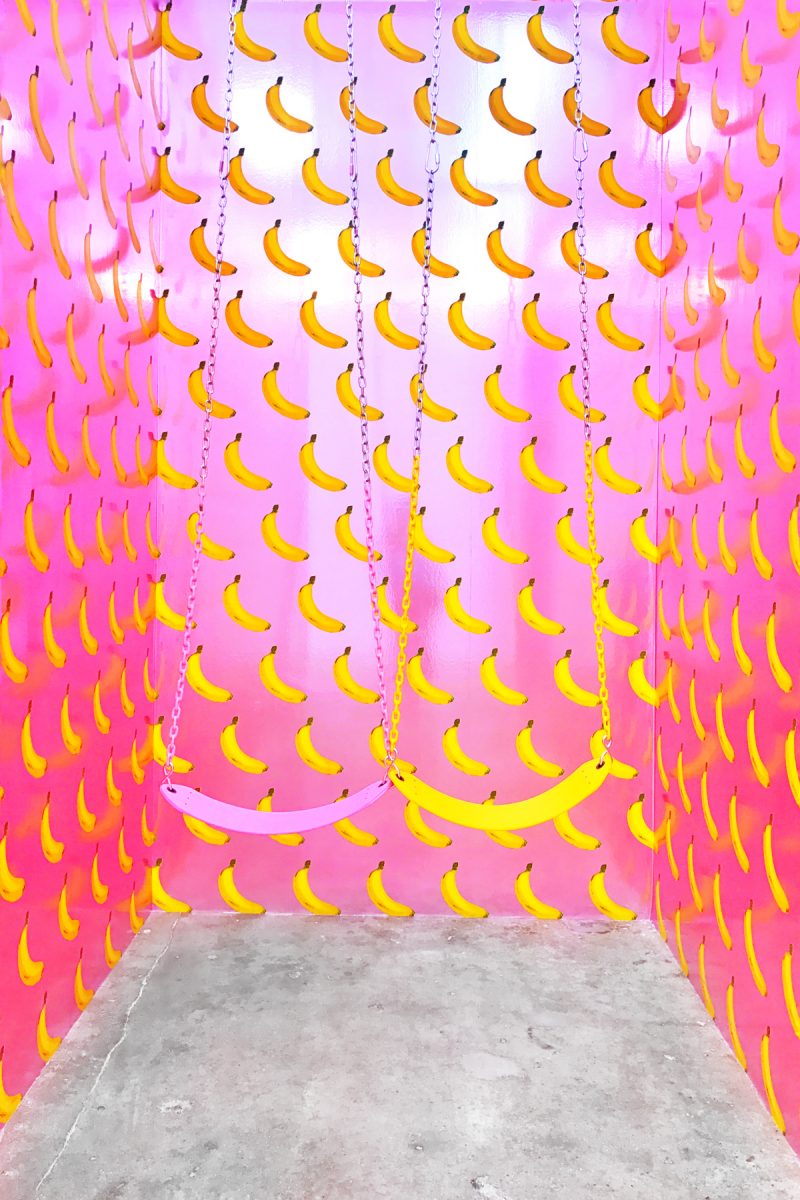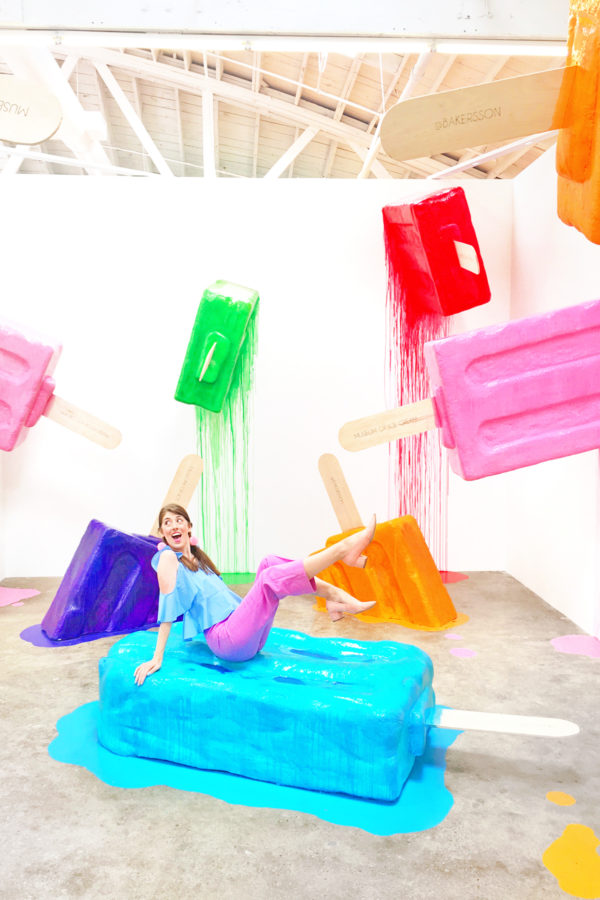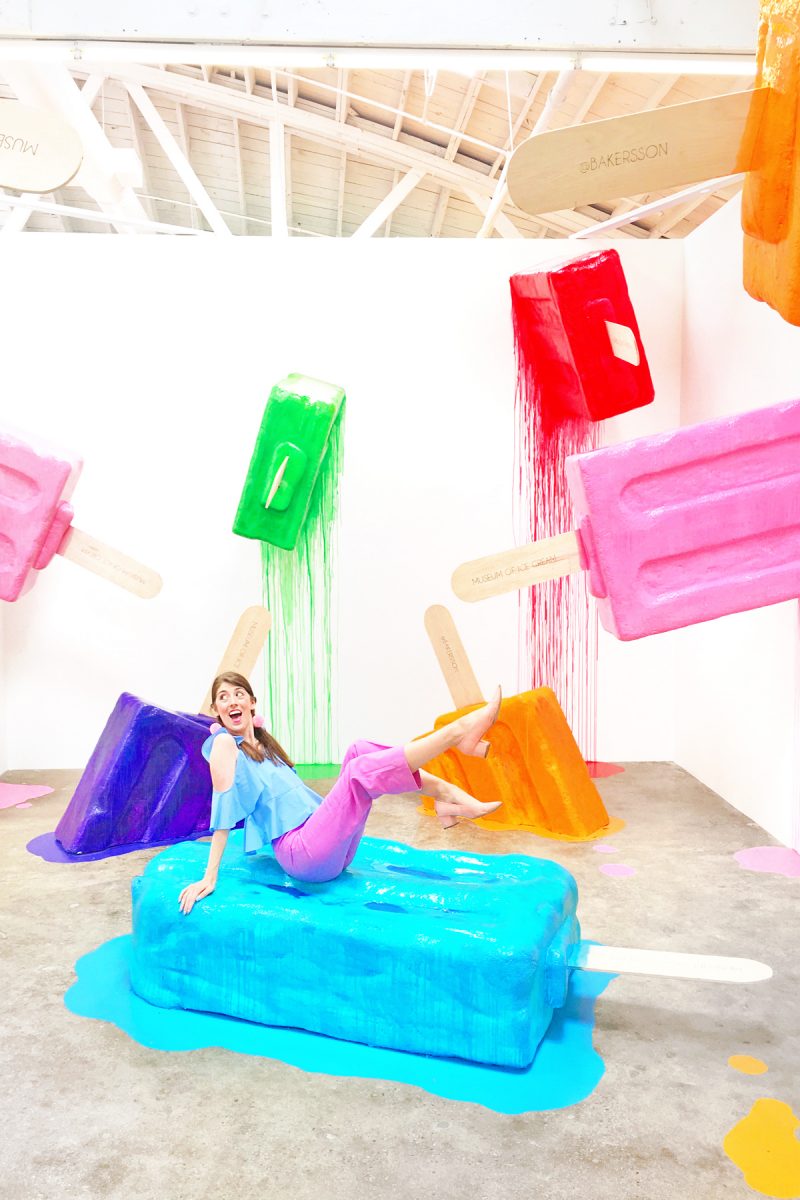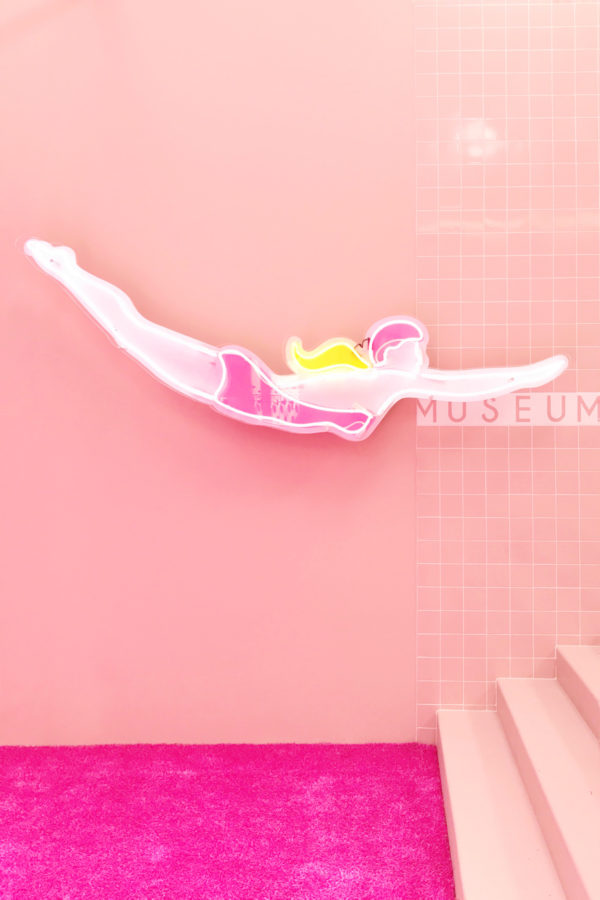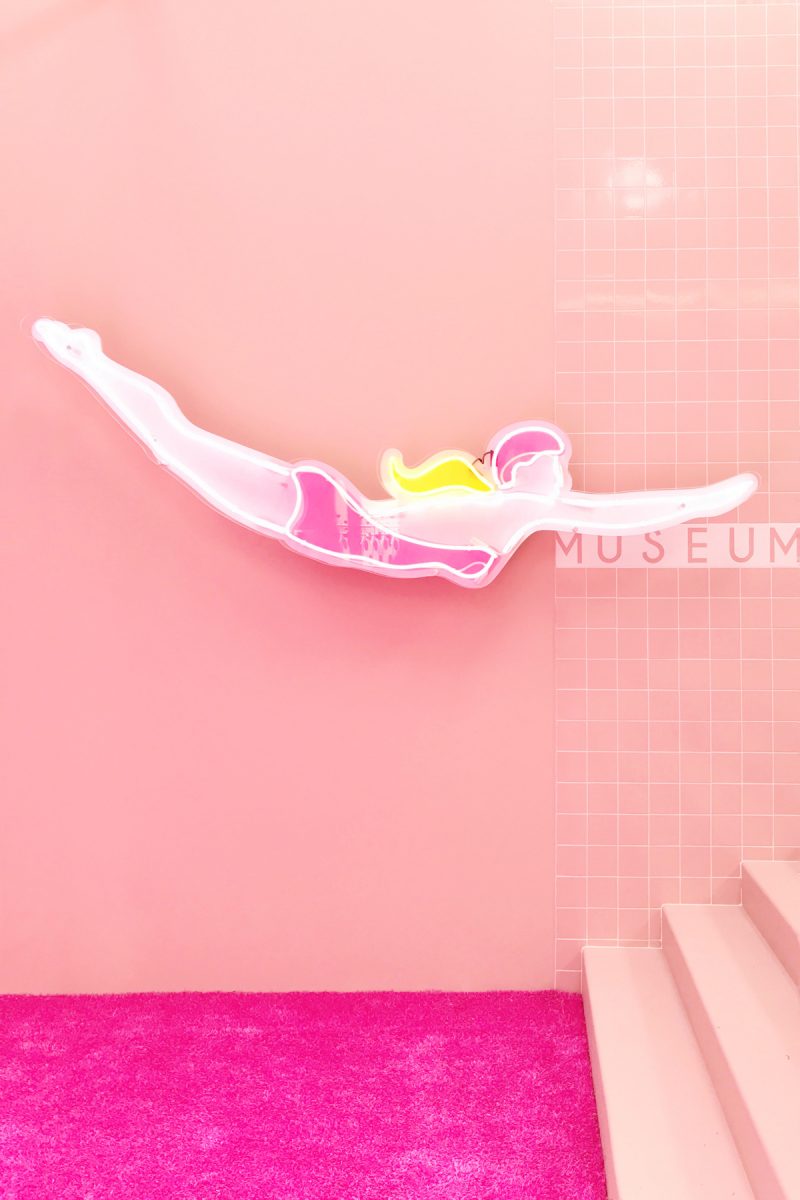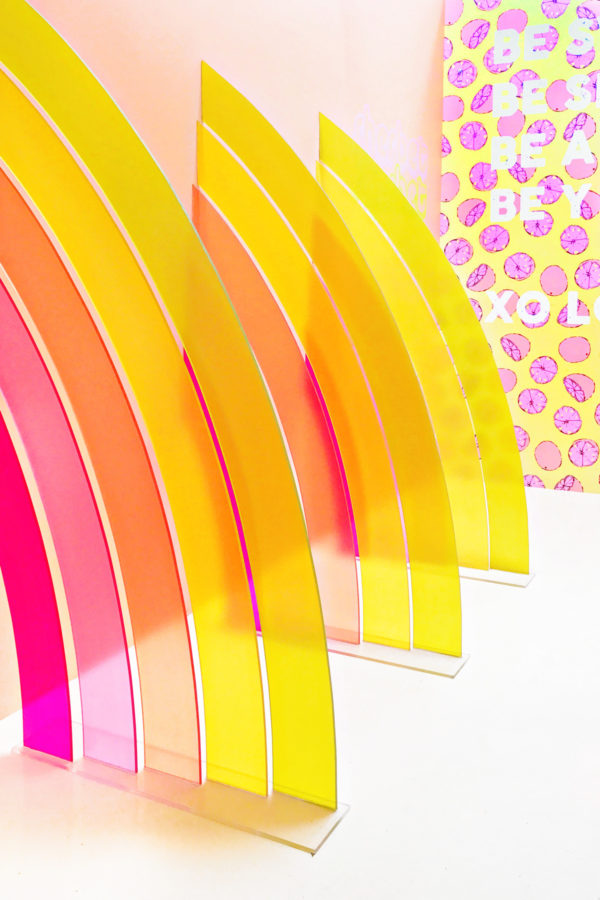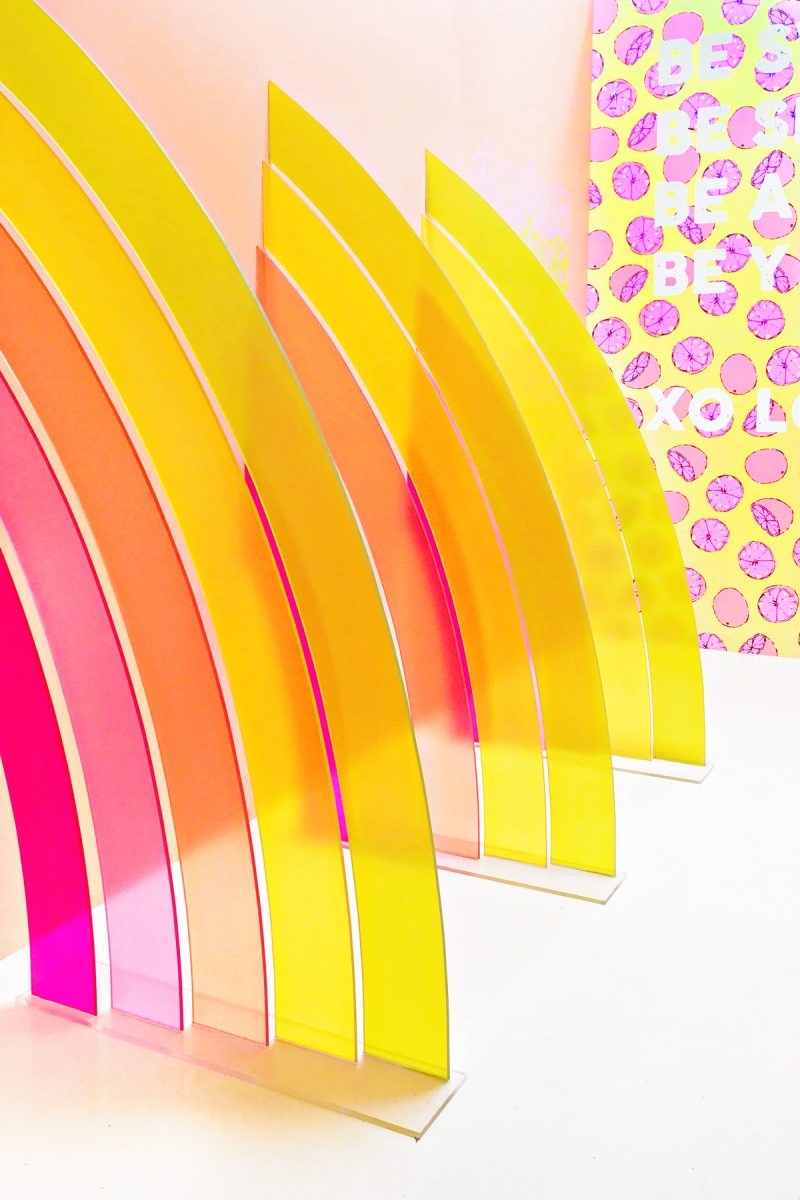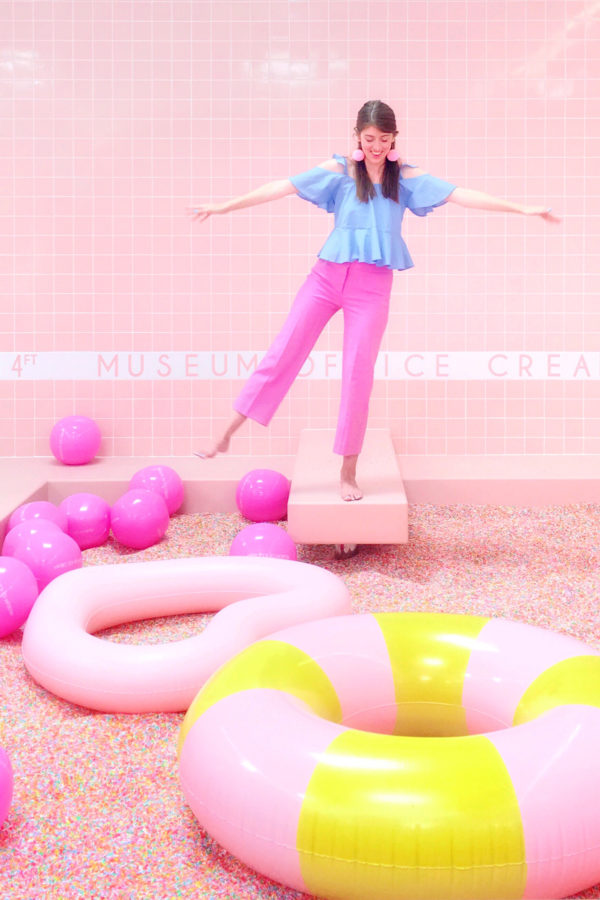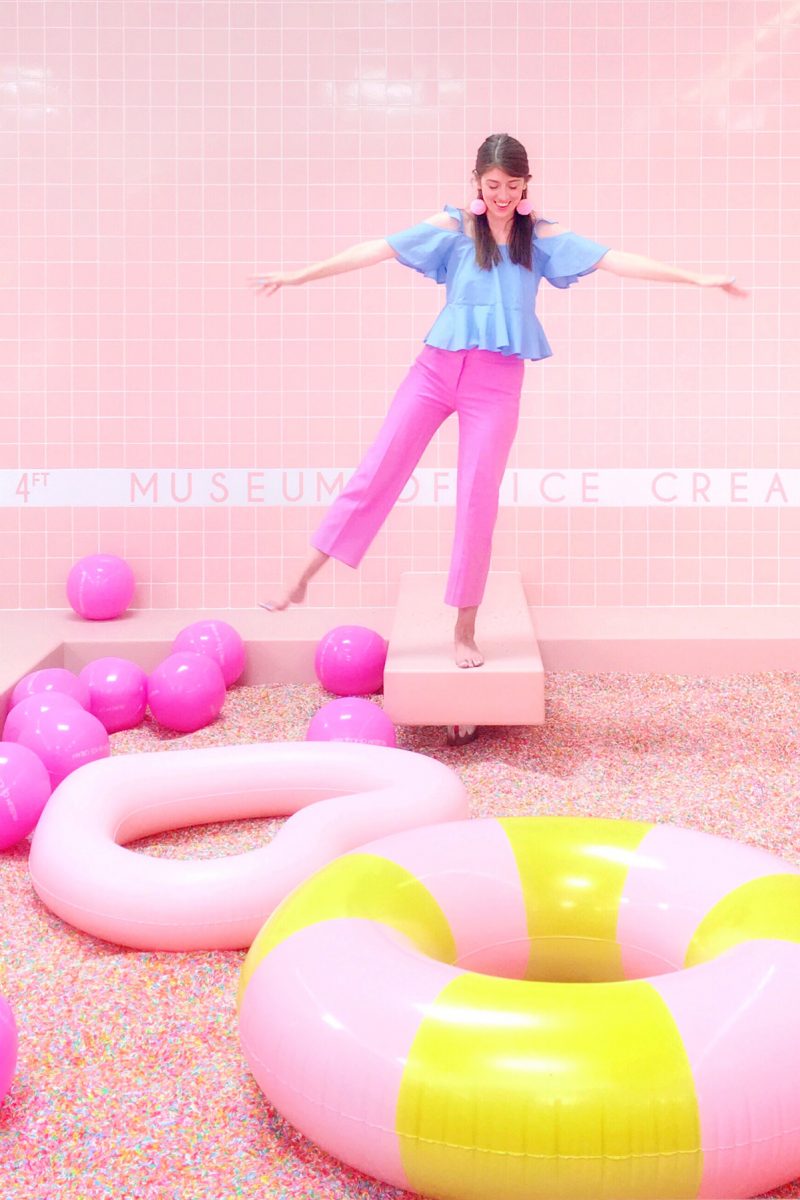 Photos by Jeff Mindell
On me: Ruffle Top | Pants from J. Crew | Shoes | Pom Pom Earrings
The first couple months of the museum are sold out but tickets for JUNE go on sale April 27th at 9am PST. They are expected to sell out too so if you wanna see it, be sure to set an alarm or something so you don't miss it!!!